So, do you think flies are a minor annoyance? Maybe they buzz around the trash can on a hot summer day, land on your sandwich at lunch, or stick to the fruit bowl on your kitchen table. They're so small and harmless. The truth is that flies can pollute our food and spread disease. They can aggravate allergies and make us sick. And they might be doing this without you even knowing it! That's why knowing how to deal with flies is so essential. This post offers some recipes and Guides on Homemade Fly Spray that will keep your family and home safe from the nasty little pests that hover around your food, ruin your picnics, and spread disease. These sprays are simple to make, affordable, and effective; most use things you already have in your house, so there's no excuse not to try them out this summer!
Homemade Fly Spray Recipes
Homemade fly spray is an excellent alternative to many commercial brands. A small investment goes a long way, and you'll be able to make a practical solution that works well on your skin while being safe and edible for your livestock. Make your homemade fly spray instead of splashing out on chemical-based products. Various recipes are available that use ingredients you likely have at home. Check out these different homemade fly spray recipes and decide which one is right for you! These guides will show you how to make fly spray from home ingredients safe for humans and pets. They come in various forms, such as vinegar, water, eucalyptus oil combinations, or beer and sugar solution.
Benefits Of Homemade Fly Spray
Homemade fly spray is a great way to keep the flies away from your horse and helps to soothe irritated skin. The main ingredient in most fly sprays is vinegar, a natural fly repellent that can also be used on your skin.
Fly sprays have several benefits for horses, including:
Preventing Fly Bites - A good fly spray will help avoid bites by repelling the flies before they get close enough to bite. This results in less irritation and less swelling.

Relieving Skin Irritation:

 Vinegar has antiseptic properties that help reduce any irritation caused by fly bites or stings.

Keeping Flies Away:

 Fly sprays contain essential oils and other ingredients that repel flies without harming them or your horse's skin.
Why Should You Use Homemade Fly Spray?
Online stores, as well as local shops, have hundreds of commercial fly sprays. But the long-term effect isn't exactly any good on livestock.
Animals and useful nutrients can be affected by chemical agents. Deadly allergic reaction remains common in multiple cases.
Your foods & even the skin can become toxic to cause physical issues. That's where you should try some homemade DIY tricks firsthand.
Fly Spray for Horses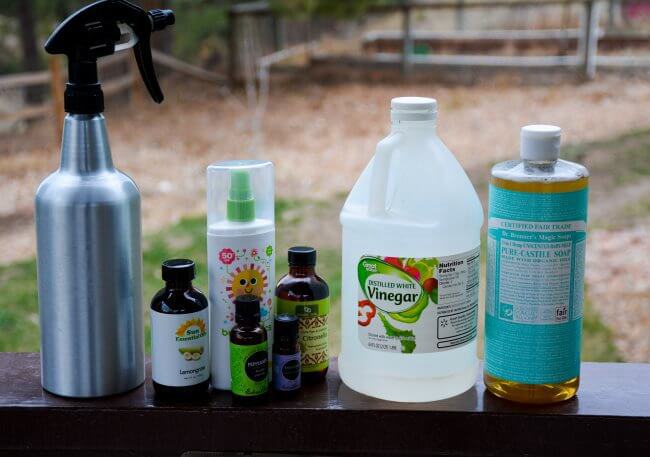 Many of us have experienced flies during the summer months. Especially when it comes to horses, this can be a real problem as they are often stabled in studs or overnight in fields. Here we outline some great homemade fly spray recipes that work just as well as the expensive branded ones. This fly spray recipe is very cheap and easy to make. Its main ingredient is apple cider vinegar, which you can use as a deodorizer and cleaner around your vicinity.
DIY Fly Spray Recipes
If you are looking for healthy recipes for homemade fly spray, this is the right place! The most important thing is to know how to prepare them. This guide will give you tips for preparing the recipes and using them to control flies around your home or business premises. The simplest fly spray recipe is made with eucalyptus oil, water, and dish soap. It works especially well for outdoor use. The ingredients are simple to find and inexpensive. It's important to follow the instructions carefully, however, so it isn't diluted too much or too little.
Simple Fly Spray Recipes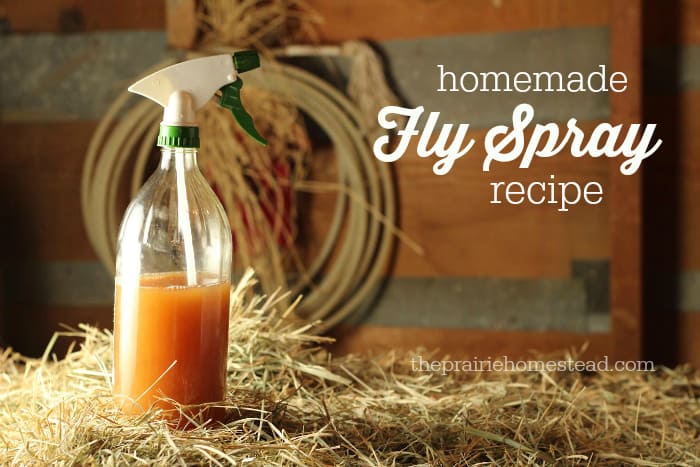 Homemade fly spray is easy to make, and you can adjust the ingredients according to your needs. You can keep pests like flies, gnats or mosquitos away from your yard and garden plants by using homemade solutions for pest control. These 3 recipes for homemade fly sprays will help you a lot in getting rid of the unwanted pests from your house or garden without any side effects! And the process of creating them is not hard at all.
Effective Natural Repellents
Chasing after that pesky horsefly, swatting at a buzzing mosquito or slapping a tick off your dog to get rid of it. It's enough to drive anyone crazy, especially if you're sitting outside in the evening enjoying a summer evening breeze, only to have an army of pests descend upon you. Do you want to make your effective fly spray? Then this article is for you! Homemade fly repellents are more effective than their store-bought counterparts and much safer for animals and humans. They also cost less, so use only natural ingredients when making homemade repellents.
DIY: Check Here
Apple Cider Vinegar Spray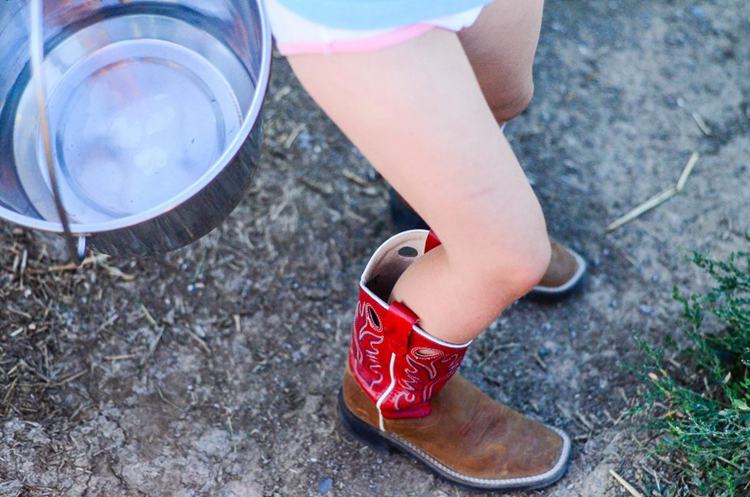 So, you want to make homemade fly sprays for your pets or livestock but are unsure what ingredients to choose or how to go about it? You've come to the right place! DIY fly sprays are very versatile, effective, and easy to use. Apple cider vinegar is one ingredient that can be used as a homemade spray to control flies in the summer months. Easy, inexpensive, and effective fly spray! Save money and have fun creating your own using vinegar and mineral water.DIY.
Eco-Friendly DIY Insecticide
I hope this video will help you make safe and effective homemade fly sprays for your home, office, and garden. It is not rocket science to make this DIY insecticide. All you need are some ingredients in kitchen cabinets that can be easily prepared as a simple spray repellent. The best homemade fly spray, an eco-friendly insecticide, is based on a simple formula. This DIY fly spray focuses on using inexpensive ingredients in an easy-to-use solution. With strong results and a great smell, this homemade spray will keep your lawn healthy, green, and clear of all insects near you.
Non-Toxic Horse Fly Spray
This DIY is non-toxic and easy to make. It's the perfect antidote for protecting you from those pesky horse flies that love to eat their way through your equine's hide. Horse flies are extremely annoying and painful for you. This video will show you step-by-step how to make a DIY Fly spray that is Non-Toxic and 100% Natural using Apple Cider Vinegar, Witch Hazel & Water. The best part is you have complete control over the number of ingredients and the potency of your final product.
12. Simple DIY Fly Spray Methods
Homemade fly-repellent traps are a great way to eliminate those pesky pests. Whether you'd like to keep them out of your house or away from your backyard, these quick, easy recipes can help. The four methods described here will be useful if you are looking for a homemade fly spray. You can spray the mixture of milk, pepper & sugar in a pitcher. It is an economical method that you can use with skin-friendly results. There are three other methods: garlic, vinegar & water, and other natural ingredients like eucalyptus oil.
DIY: Check Here
Homemade Garden Insect Spray
Some people also prefer a homemade fly spray free from harmful chemicals. It is very easy to make and can be made in just one minute. Use this simple and effective homemade fly spray recipe to help control flies in your home. The ingredients required are garlic, mint, cayenne pepper and biodegradable soap. You must crush all the ingredients, add the biodegradable soap, and mix well until it forms a thick consistency. Use this mixture and wipe it on animals regularly to keep flies away.
Long-Term Bug Repellent
Homemade fly sprays are quite popular, but many don't combine all the ingredients listed here. First, add a generous amount of Epsom salt to a spray bottle and then fill it with water until mixed thoroughly in the solution. Next, add a tablespoon of chia seeds, crushed mint leaves, and flat beer to your mixture. Shake thoroughly and apply to stinging insect bites or spray around an environment where you encounter mosquitoes or other biting insects. You can also spray this outside of your home if there is a fly infestation.
You can also see: DIY Mouse Poison Ideas 
Natural Livestock Fly Spray
You can make your homemade fly spray using essential oils and vinegar. The base of the spray is apple cider vinegar, water and dish soap. This homemade recipe includes cedar oil, citronella oil, lemongrass oil, and tea tree oil. Easy to make, using the right ingredients and in the right proportion, you can make this DIY fly spray recipe for livestock and be on your way. This DIY livestock fly spray recipe is all-natural, easy to make, and will help control flies on your livestock. The good news is that it's extremely effective at repelling flies and mosquitoes and doesn't leave a residue on the animal's skin either.
Homemade Spray for Horses
Fly season has arrived, and with summer coming out, the nasty annoying yellow flies. The horses can hardly enjoy their meal without being bothered by these annoying pests. Luckily for horse owners, plenty of homemade sprays are effective and cheap. Try using a homemade natural fly spray! It's easy, and you don't need to spend much money. This DIY bug spray recipe is effective, cheap, and uses common household ingredients that you can easily find in your pantry.
DIY: Check Here
10. Organic Insecticide Spray
You can make your DIY organic insecticide spray to kill flies, mosquitoes, and other insects. Homemade organic insecticide spray does not contain any harmful toxic chemicals that can harm your skin and back in our environment. When creating your homemade fly spray, you can use various ingredients. Organic liquid dish soap diluted in water creates a simple insect-repelling spray that is safe for most plants and pets. Adding lemon or orange oil helps to give this solution an appealing fruity odor and keeps it from turning rancid over time.
Natural Fly Repellent
Are you frustrated with the flying insects inside your house? DIY fly repellent is a great way to keep flies from bothering you. This step-by-step guide helps you make your homemade fly spray and keep them away from your home without having to use chemicals or harsh cleaners. You don't need to go all the way to the store just because of a few fly bites. You can make your homemade fly repellent using effective ingredients readily available in your kitchen or garden.  If you want to avoid buying fly spray, this guide will help you fight off those annoying pests by giving you 15 different ways to keep them away.
DIY: Check Here
Homemade Fly Traps/Sprays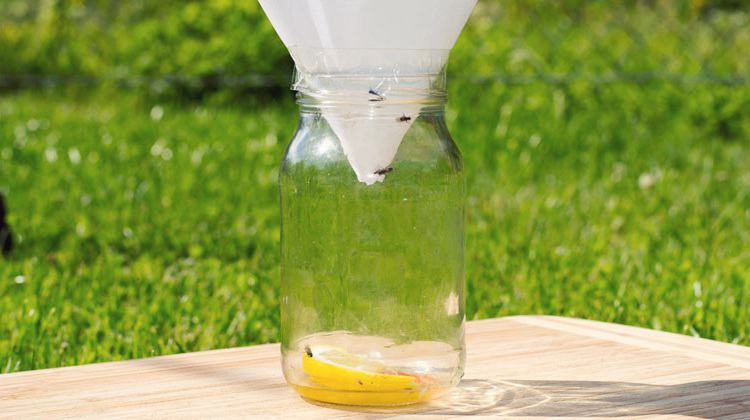 As flies have been synonymous with filth, our immediate reaction upon seeing them is to swat and scoot. However, this must be done with utmost caution as these pests can transmit hundreds of diseases through their feces and body parts. And not to mention their annoyingly buzzing sound! Hence, homeowners must keep a clean house to ensure they are free from flies. This comprehensive guide post will introduce you to 15 tried-and-true homemade fly repellent and trap ideas. You won't regret it!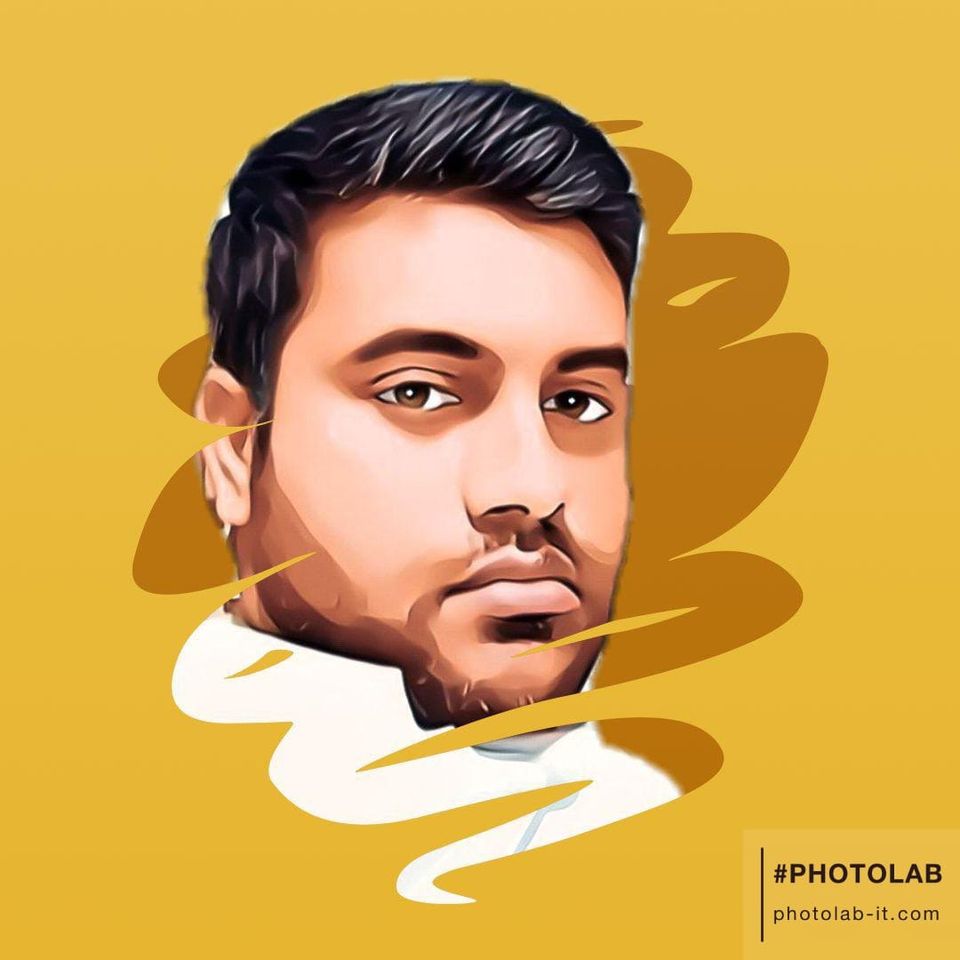 I am Raza, a crafts expert with 6 years of experience. I run this site for DIY lovers to provide the most exciting projects and ideas for your home, office, and everyday life. See More