If you're a chameleon owner, you probably know they need a lot of attention. A chameleon is a unique pet because they are both incredibly colorful, easy to take care of, and hard to keep in an environment they will be comfortable in. But if your pet is provided with the right environment, it will thrive and experience less stress. These Homemade chameleon cage ideas can help you build the perfect habitat for your chameleons. Making a chameleon cage can be both fun and challenging. This list of DIY Chameleon Cage ideas will help you determine which method of building a chameleon cage is best for your situation.
DIY Chameleon Cage Ideas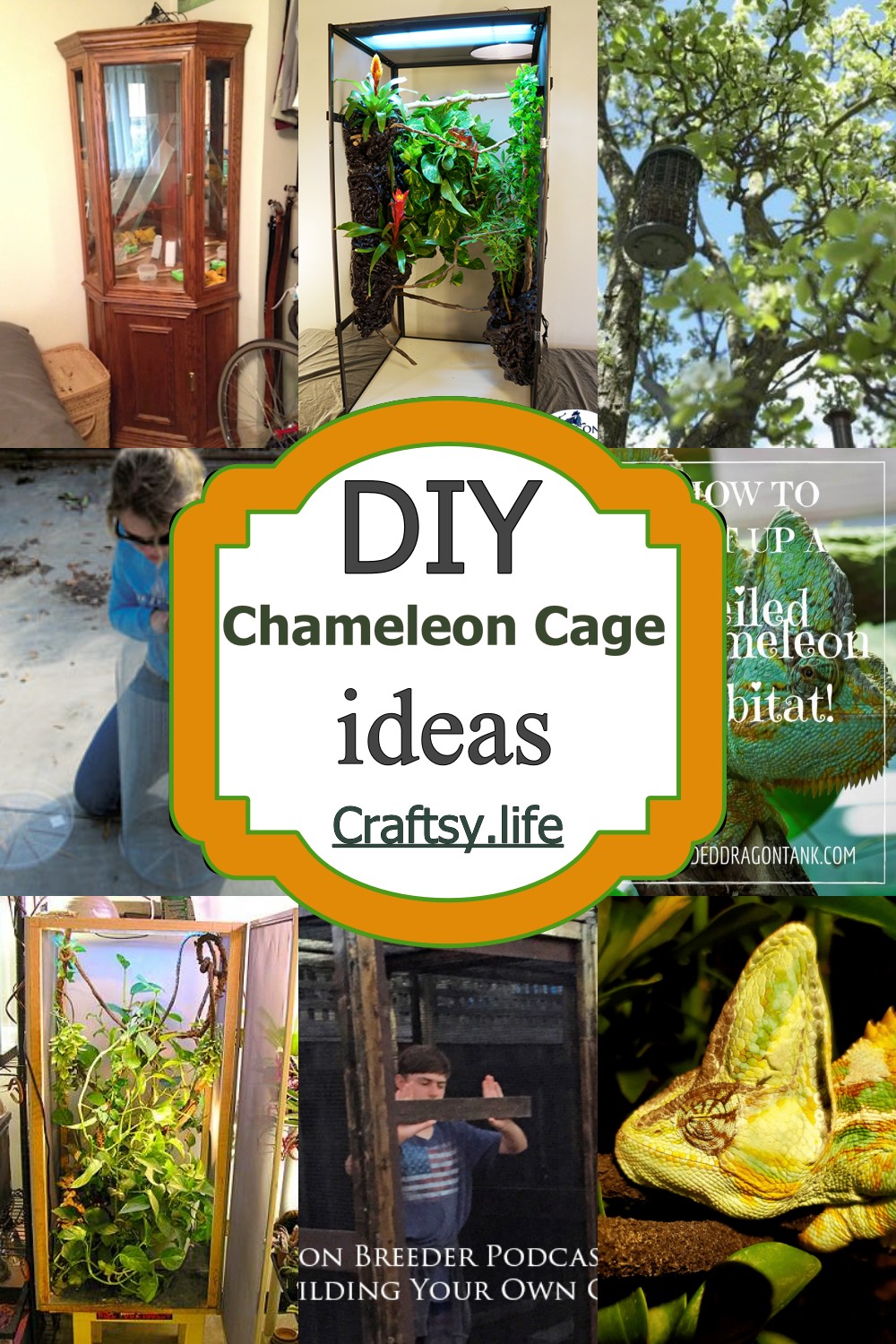 DIY Chameleon Cage is a fun and exciting project to do. This can help in many ways, such as keeping your pet healthy, providing sufficient exercise and playtime, reducing stress and boredom, providing shelter from the elements outside or within your home or office, preventing unwanted access by other pets or children, etc. So, If you love keeping chameleons but don't have much space or time to create a complex habitat for your pet, these DIY chameleon cage ideas are perfect for you. All you need to do is look at our list of plans and see what kind of solution suits you best.
You Can See:  15 DIY Chinchilla Cage Projects To Make Today
Why do People choose To Built Homemade Chameleon Cages?
There are many reasons why people choose to build their cages. Here are some of the top reasons:
Cost:

 Building your cage is much cheaper than buying one from a store. You can save up to 80% by building your cage!

Customization:

 The sky's the limit when it comes to customization options. You can make your cage any size or shape you want, with any features you need for your pet. If you don't see something on our list, ask us, and we'll see if we can help!

Safety:

 Many pre-made cages come with wires and glass panels that aren't safe for your pet. By building your cage, you can ensure that all the parts are safe for them to climb on and play around in!
Acrylic Chameleon Habitat
Want to know how to build a chameleon habitat? This video is for you, with lots of examples and tips, plus a complete step-by-step guide for creating an excellent cage for your pet chameleons. Make your backyard chameleon habitat. Build a great acrylic enclosure with waterfalls and plants to keep your pet chameleon happy and healthy. This video will show you how to make a simple chameleon cage with PVC pipe components and cast acrylic panels. It features two levels connected by a waterfall, live plants, and multiple misting nozzles.
Chameleon Cage Setup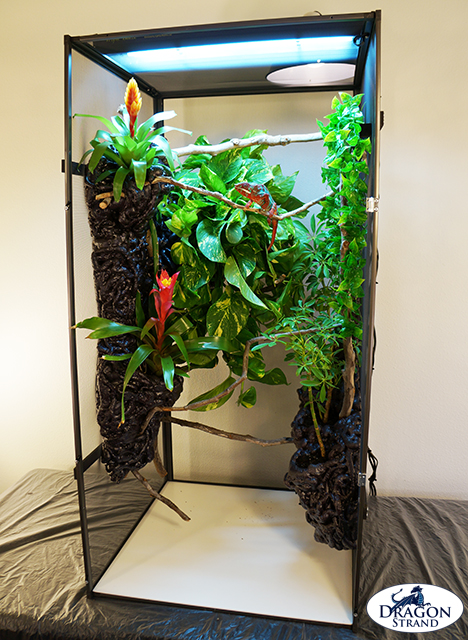 Building a chameleon cage is not a simple task. To successfully create an exceptional habitat, you must understand the basic concepts of chameleon research and farming. A good chameleon cage setup can only be achieved with routine maintenance and proper care. The DIY chameleon cage setup is a self-contained, modernized creation. It has been created to provide a better, more efficient environment for your pet chameleon. With better space, ventilation, and food & water quality, the chances of your Chameleon's illnesses can be reduced significantly. This DIY Chameleon Cage Setup guide includes all those features.
Modified Chameleon Cage
Building an aquarium can be a significant investment in time and money if you must construct an entire system. It also takes up quite a bit of room, making it difficult to find a safe place to put the tank. Therefore, some people choose to modify their present cage rather than start from scratch. This can be done by adding lighting, heating, and more carbon dioxide, which are your Chameleon's food and air. If you have an old cage and run down, don't throw it away! There are many creative ways to modify your old, broken chameleon cage. Learn how to create different habitats in this Modified Chameleon Cage video guide.
Custom Chameleon Cage
This DIY chameleon cage is an excellent option to buy an expensive chameleon enclosure for those without a budget. This can be quickly built at home, and you can repurpose the cage later when it is no longer helpful for chameleons. The cage can be made fit for those tiny chameleons housed in it. Something like a lizard or even slightly more giant amphibians and reptiles can be kept in their zones by accommodating them separately. This Custom Chameleon Cage is built from the finest quality materials and will provide your pet with the comfort and security they need to thrive.
Cylindrical Chameleon Cage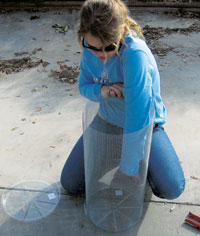 Are you planning to take care of a chameleon? You should provide your pet with the best possible environment to boost its psychological and physical health. You could try constructing an advanced cylindrical cage to ensure the quality casing for your bitey friend. Building your cage for chameleons can be helpful if you want to ensure that the enclosure is large enough, well-ventilated, and offers sufficient room for play and exploration. The first step is determining the size you need. Then, you'll want to construct a base using plywood or another sturdy material that won't take up much space when it comes time to assemble the rest of the structure.
Wooden Cage Framework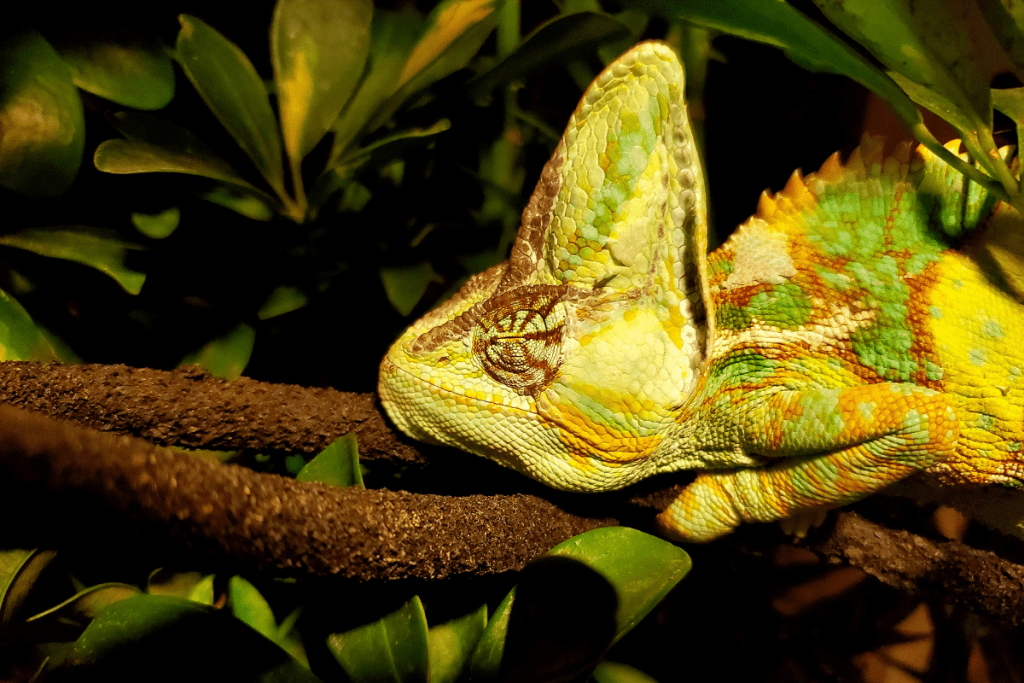 The DIY Wooden Cage Framework is an excellent solution for people on a budget. Because it's not just about buying the parts for your beloved small pet; it's also about building your perfect tiny home. You can save hundreds of dollars by creating your DIY cage. All you need are some stash pieces of scrap materials and a few simple tools to build your rabbit cages or play areas for your kids. This tutorial focuses on building a 2' x 2' x 4' frame, which will meet the requirements of many types of pets and Chameleons.
Everything on Chameleon Cage
Chameleons are fascinating small lizards, and they're beautiful to look at. If you have a chameleon pet, you must have a suitable environment. Good cage décor can make your pet feel safe and secure and provide interest for you to observe. This exclusive article on Everything on Chameleon Cage takes you through the process of building a chameleon cage. It explains the importance of choosing the right cage size, materials, and construction by taking you through every step with clear photographs and diagrams. From providing a list of design ideas to constructing easy-to-follow steps, this article is for anyone who has an interest in making their chameleon cage!
Frame with Draining System
Imagine you'd like to have your Chameleon set up. But at the same time, I don't want to spend too much money on it. This video helps you get a DIY readymade system at home that would meet all your needs. In this video, you will learn how to make a fully functional chameleon cabinet cage with an easy draining system. It will guide you about making a frame for the cage, choosing the appropriate hardware, and installing it with the proper drainage system. Go through this guide and get yourself an excellent chameleon cage.
Chameleon Cabinet Cage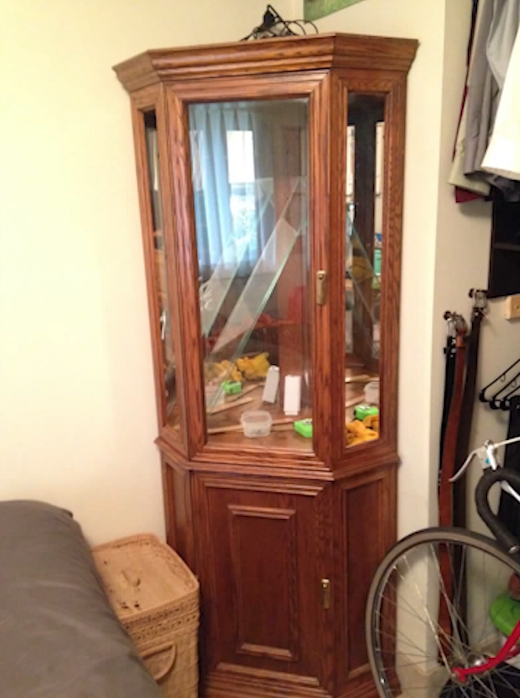 You like chameleons but won't spend the big bucks for a cage made for them. So, you start doing a little research on how to make an affordable one yourself. You find plans for a simple cage with a few tools and basic materials around your home. Suddenly, you see the potential in a piece of furniture that you never thought would work for your pet. After some diligent work and hard wire, you're ready to show off this DIY Chameleon Cabinet Cage to friends visiting your house or on social media.
Massive Chameleon Cage
This DIY Massive Chameleon Cage is the perfect equipment for any chameleon lover. It makes a great pet cage and has many design options to make you feel like you brought your adventure home. Watch this video to see how to build your dream chameleon habitat and how it can be used in your own home! By following this DIY Massive Chameleon Cage Tutorial, you will be able to make a habitat for your pet Chameleon with plenty of space and natural resting environments.
Veiled Caging for Chameleon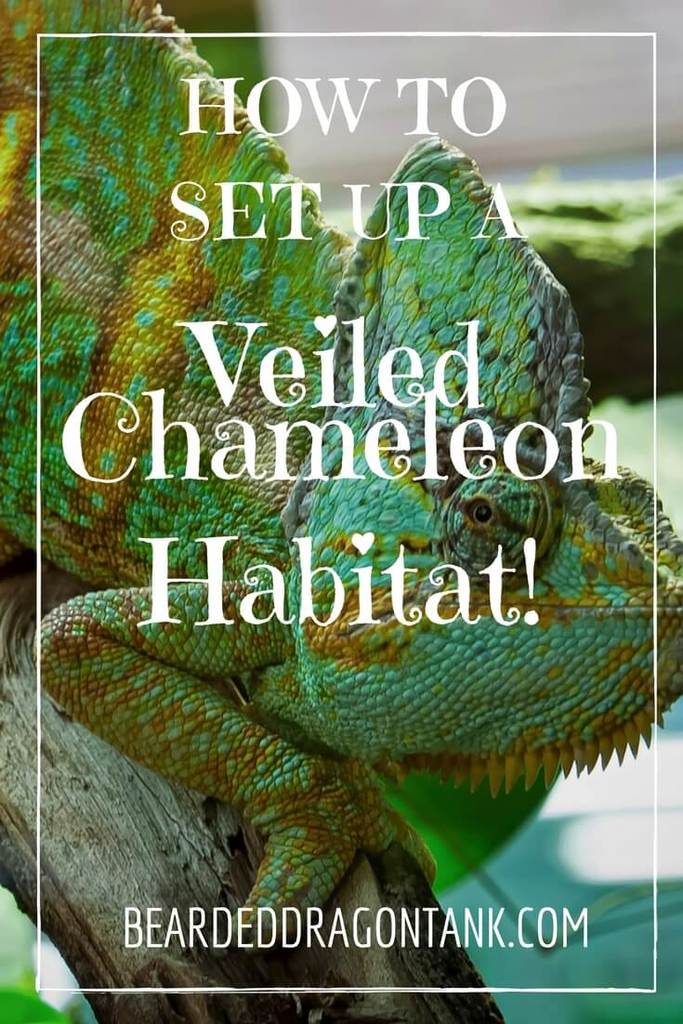 If you want your Chameleon to feel like the king of all he surveys, you need to provide him with a cage that lets him live in comfort and be proud of his domain. But while you can buy cages, they can be expensive, and not all are big enough for an adult chameleon. And if you have other pets or children, who also need somewhere to live, then a store-bought cage might not do it for everyone. Check out this Veiled Caging for Chameleon article to learn more about the basics of cage building and how to make things easier on yourself with a few simple steps.
Open Air Screen Cage
Are you looking for a quick, easy way to create a captivating, fully-functional vivarium? This video tutorial teaches the tricks of building a DIY open-air screen cage. The enclosure integrates the basic features expected in high-quality habitats, including essential ventilation, lighting, and heating options. And with the correct measurements and materials, it is designed to be maintenance-free during use. You only need to prepare simple tools and materials like foam boards, a cordless drill, screw driver, scissors, and an x-acto knife.
Improvised Reptile Cage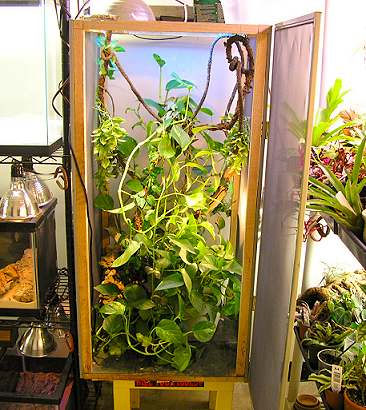 Improvised Reptile Cage is a simple and cost-effective project to house your reptile. This project takes advantage of inexpensive, easy-to-find materials, which makes it a great way to save money on housing while giving your adequate pet space to roam. It can also be used as a base for other projects, such as waterfalls, vines, or heating lamps. This DIY project requires some handy skills and tools, but the result will provide years of fun for you and your pet!
Multiple Plans on Enclosure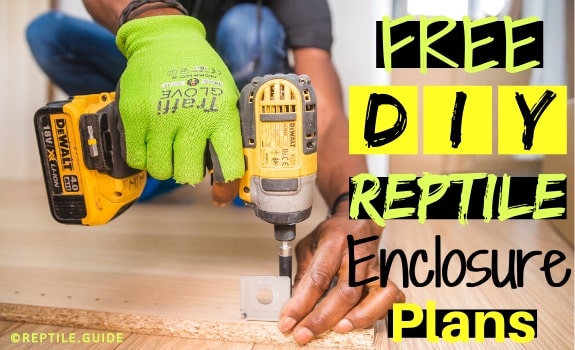 The best part of any enclosure is the space you have to offer your pet. So if you have a little extra cash, then use it wisely. If not, there are hundreds of ways to get creative on your own with a few simple supplies and skills. However, this article will showcase eight different ideas for enclosures that will save you time, money, and frustration and provide an aesthetically creative look while keeping your chameleon safe in its home.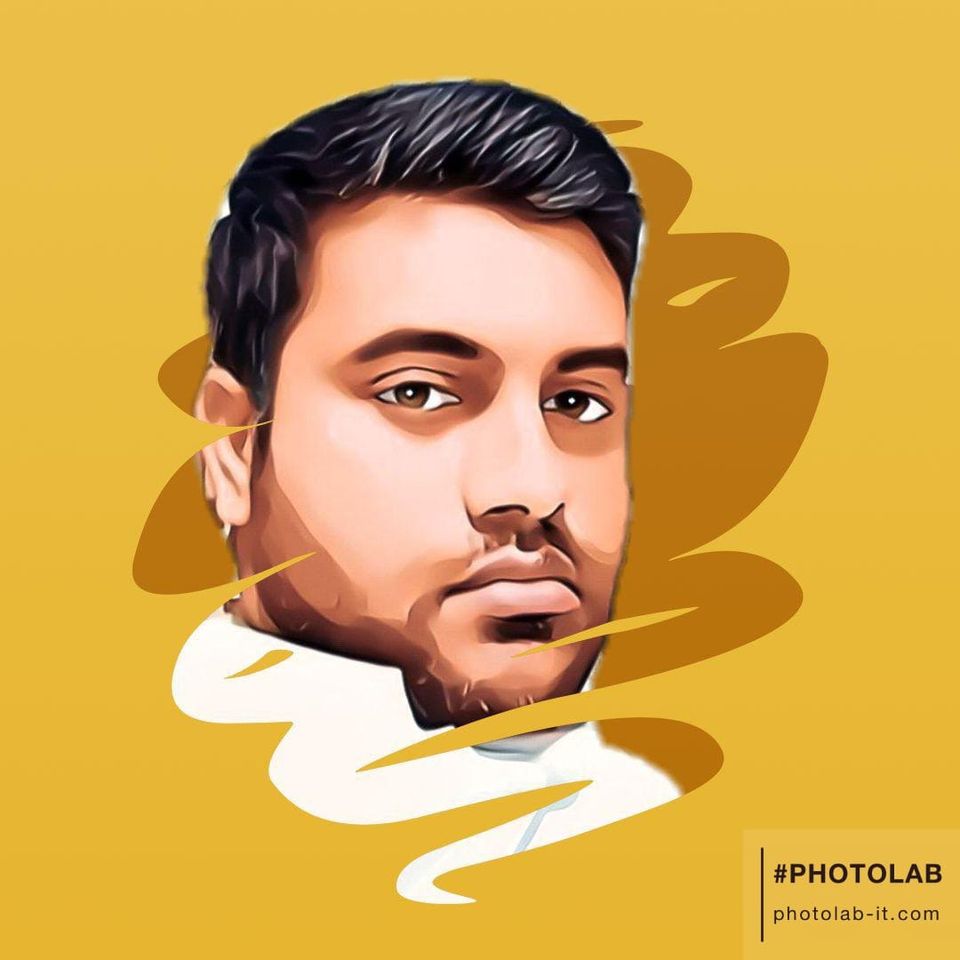 I am Raza, a crafts expert with 6 years of experience. I run this site for DIY lovers to provide the most exciting projects and ideas for your home, office, and everyday life. See More