Get your workspace organized with these wood shelves. Our DIY Wood Shelves Ideas make your kitchen's shelves look modern and stylish. These shelves are perfect for organizing small appliances, spices, or storage tools. These wood shelves will be a fun and cost-effective way to organize your books and décor. They can be made from many different types of wood and painted any color you like. You can find different kinds of wood materials with unique textures and colors, so you can make your kitchen design more beautiful. The given below Shelves can be built to fit any space and keep collecting simple. Each of these innovative ideas uses scraps and materials you already have on hand, so they're easy to assemble.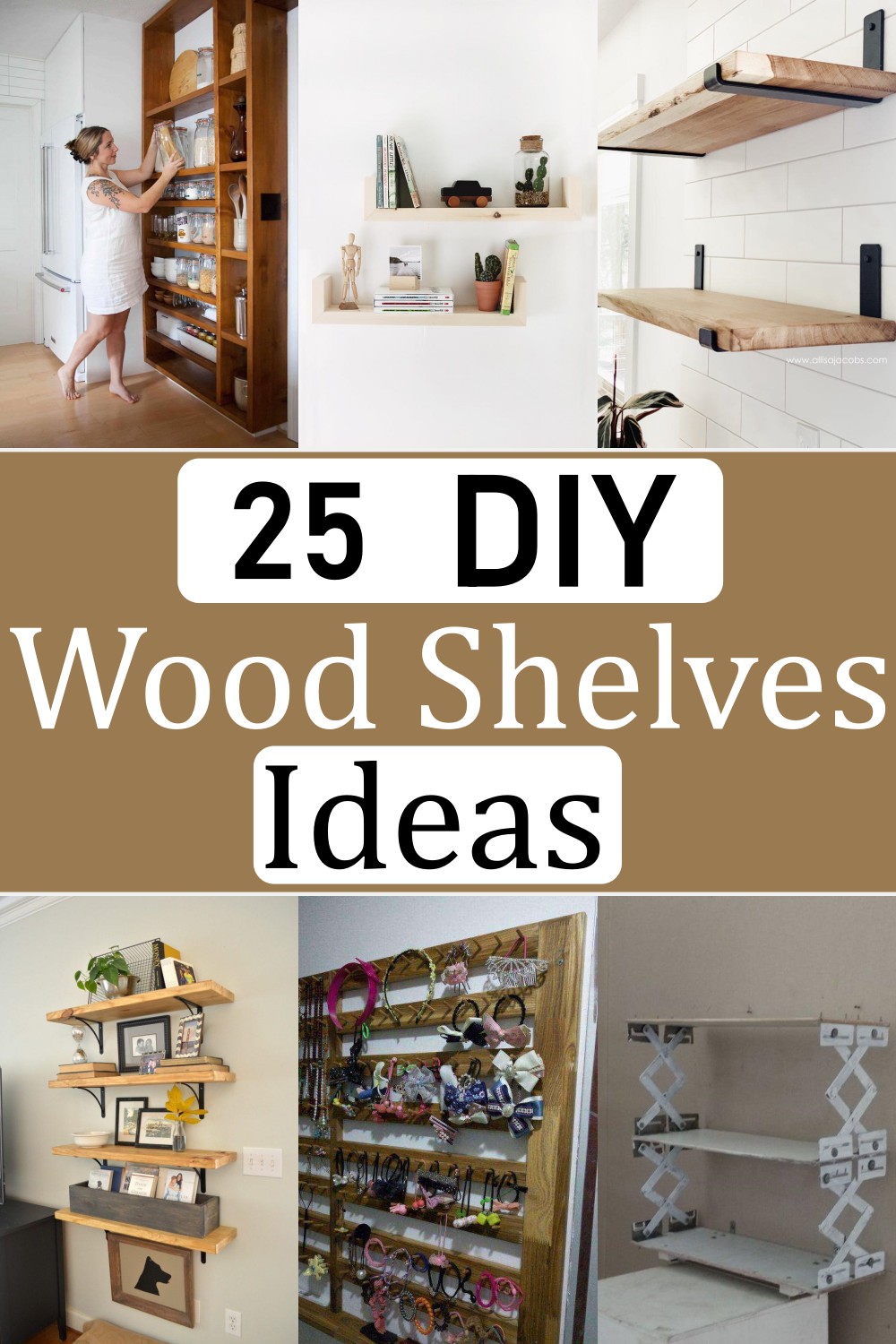 Wooden shelves are so versatile and can be used to add more storage space to your home, as well as look great. Many people prefer to create their own wooden shelf because it is easy to do, not expensive, and you can make it how you want. Wooden frames made from pallets, for example, are easy to make if you have the right tools and know the right way to do it. Also, wood shelves are a great way to achieve this if you go for the rustic look in your home. Wood is soft but durable, can be finished in various ways, and even painted any color you like!
DIY Wood Shelves
Hobbyists and DIY enthusiasts can create their own wood shelves using simple tools and materials. Making your own wood shelves is not complicated, but you should decide the type of wood you want to use before beginning the project.
Types of Wood Used for DIY Wood Shelves
You can use any wood for DIY wood shelves. However, if you're looking for durability and strength, then it's best to use hardwoods such as oak or pine. These woods are easy to work with because they have a smooth surface and don't splinter easily when cut with power tools. Other options include softwoods like cedar, which has a fragrant smell when cut into small pieces.
Uses Of DIY Wood Shelves
DIY wood shelves are a great solution for any room in the house, from bedrooms to bathrooms. They can be used to create storage space, display items, and even make your room look more stylish.
Here are some ways you can use DIY wood shelves:
Decorative Shelves:
Wooden shelves can be used as decorative items in your home. You can place them over your fireplace mantel or along the walls of your living room or bedroom. You can also use them in the kitchen to add extra storage space or display items such as cookbooks and knick-knacks.
Kitchen Storage Shelf:
If you want to store items around your kitchen or dining room table, you should consider installing DIY wooden shelves in your home. These shelves can help save space by providing additional storage space for cookbooks, spices, and other things that need storing away from floor-level surfaces in your kitchen.
Bookshelf:
This is one of the most popular DIY wood shelf projects. You can customize the size and design of your bookcase according to your needs and preferences. It is also easy to install and costs less than buying one from stores. This is a great option if you want to add storage space to your wall.
Wall Shelf:
A wall shelf offers more storage space than traditional shelves because it does not take up floor space like other types of frames. You can place them anywhere in your home because they don't take up much space!
You Can See Also:
How to Create DIY Wood and Leather-Strap Shelving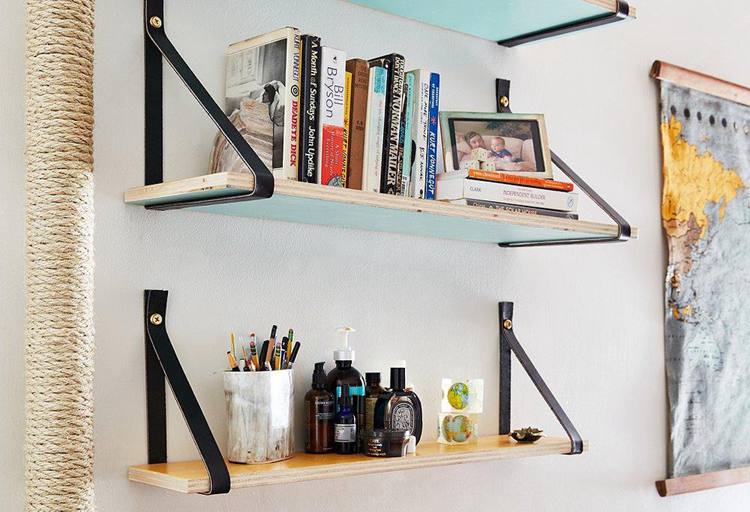 This DIY wooden shelf with a leather strap is a great way to multitask your home decor. You can use this for books, family pictures, and some of your favorite items in your home. Depending on your material, you can create shelves in any style you want. In addition, if you have access to a drill, then even better since you'll be able to install these shelves anywhere you want. So let's get started.
DIY Wooden Shelf
If you are a DIY enthusiast, this DIY wooden shelf could be your next best project ever. All you need is a piece of wood, and this wooden shelving plan will give you step-by-step directions on making an awesome-looking and useful shelf for your home! The finished shelf is just right for displaying your favorite decorative items or collecting spices. It's a great project for beginners looking to try their hand at woodworking projects that require minimal tools and experience.
DIY Color Changing Wood Shelf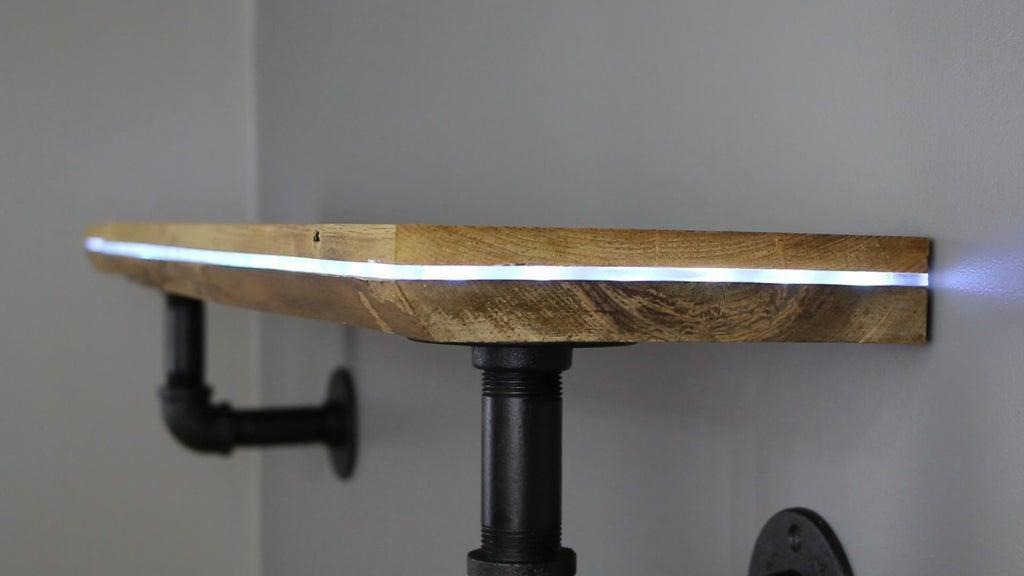 Whether you're looking for a shelf that lights up your room or a unique decorative piece, this DIY wooden shelf is a great project to start. Because you can control the color of the light inside the wood, you can choose to match it with the colors of the other decor in your living room or bedroom. This DIY project will give you an elegant and fun addition to any room in your home and offer an innovative conversation starter at parties.
DIY Wooden Organizer
This organizer is easy to make, super-efficient, and you can use it in many different places. For example, it works great as an entryway closet for your shoes, hats, and bags. You can also hang it on the wall to organize your favorite clothes or carry it to hold your keys and phone more stylishly. It is a multi-functional shelf and can be easily made with the help of a few metal brackets, a steel pipe, and plywood boards. Also, it has a door that reveals its inner space, which you can use in many different ways.
DIY Wood Shelf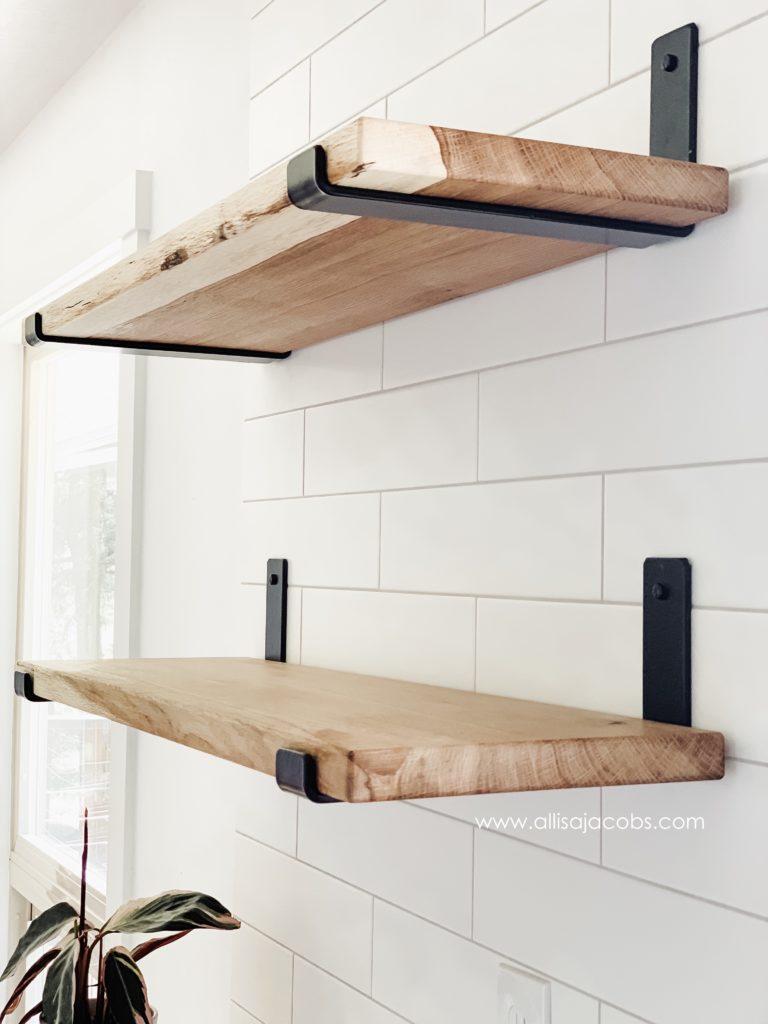 This shelf is as stylish as it is sturdy. The design can be adapted for any size or shape of shelf, and the steps are so easy that you can make one in the afternoon. This great project is for organizing, displaying, and storing your favorite things. Whether you're putting it in your kitchen to neatly store all the spices or in the living room to display beautiful artwork and photos, this wood shelf makes a great addition to any room.
DIY Rustic Wood Shelves
Add a unique and rustic touch to your space by making these DIY Rustic Wood Shelves. They are easy to make, cost-effective, and create a stunning focal point in any room. These wooden shelves are very easy to make, and they look great even if it takes just a few hours to complete.! Make your shelving unit today with this guide below that requires basic woodworking skills.
DIY Wooden Pantry Shelving
Looking for an easy DIY project? Make your wooden pantry shelving unit with the help of our free cutting plans and instructions. If you're short on space or looking to clean up clutter in your closet, then a DIY pantry shelving system can help. It can also add beautiful, rustic charm to your home decor. Wooden shelving is a great way to organize your pantry or closet. This project provides instructions for building wooden pantry shelves that can be customized to fit different sizes and shapes of your pantry or cupboard.
DIY Shed Shelves
Need extra storage space for your shed? You can build shelves to store everything from children's toys to gardening supplies. These shelves don't require a lot of carpentry skills, and they're easy to assemble - even if you're not an expert! All it takes is some plywood, screws, and a few other small materials, and you're all set. This video will show you how to create your DIY shed shelves easily.
DIY Easy Floating Shelves
Building your floating shelves is a quick and easy way to add storage space without compromising the look of your space. These shelves make a great way to showcase your favorite books and decor items. This handy project is a great addition to your home, as it will make it look awesome and provide much-needed storage space. In this project video, learn how to build your own floating shelves, then customize your project with different materials, colors, and other design considerations.
DIY Garage Shelves
Whether you're looking to store tools, bicycles, or sporting equipment, these shelving units are the perfect DIY project. The real benefit of building your garage shelves is that they can be customized to fit your space perfectly. Keep things organized and out of the way with these practical storage ideas! This DIY garage shelving project is quick, easy, and affordable! With just a few materials, you can put these up in less than an hour - and reap the benefits throughout the year.
Easy Floating Shelves DIY
Easy Floating Shelves DIY project is a quick and easy way to add extra storage space to your home. The floating shelves allow you to make the most of any wall space while adding some much-needed storage space. These shelves can be used in any room, from the bathroom to the bedroom or office. They're a great way to add beautiful shelving that won't take away from your home's decor.
DIY Wooden Farmhouse Shelves
Are you looking for a perfect way to display your favorite craft supplies? Look no further—These DIY Wooden Farmhouse Shelves are just the thing. These sturdy shelves are so easy to make that even beginners can get them done. Plus, they're made of wood, so they're sturdy enough to hold whatever decor you choose to put on them. You can customize it however you like, from materials to finish. This woodworking project is quick and easy, and the shelves will be a beautiful addition to any room in your home.
DIY Floating Shelves With Wood
The floating shelves on the wall are such a great idea for small places with empty wall space because they allow for many different heights and arrangements to create just about any look you can imagine. This DIY project is one of the simplest ways to add floating shelves to your living space. So, these simple DIY Floating Shelves can add storage space and extra style to your kitchen, bathroom, or living room. It's a perfect way to store books, decor, and small appliances.
DIY Easy Wood Shelf
If you love working with wood, try making your own DIY Easy Wood Shelf. It's a sturdy shelf that will look great in any room of your home. This is a fun, easy DIY project for all ages. This simple shelf is the perfect place to hold your favorite books and collectibles without taking up much space. Make your own DIY easy wood shelf for the living room, bedroom, kitchen, or bathroom. This project is easy and only takes about 20 minutes to complete! You can paint it any color you want to match your decor.
DIY Collapsible Wooden Shelf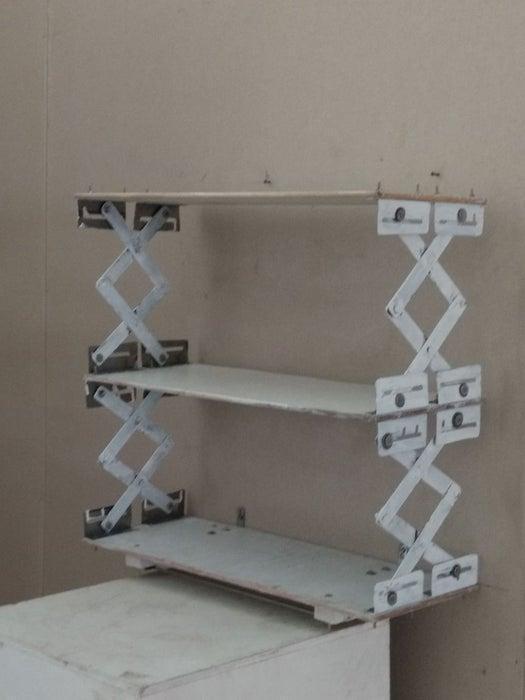 This collapsible shelf is an excellent option for living room, bedroom, office, or any other place where you want to keep your books in the open. It is spacious enough to accommodate your reading material, clothes, and other office essentials. The best part about this project is that it saves lots of space when not in use. If you're looking for something fancy with a unique design, this guide is exactly what you are looking for.
DIY Shelving Unit From Wood
This DIY shelving unit was made from wood, which makes it easy to build and assemble. It doesn't require expertise, and you can use it in your garage or office. If you need some shelves in your home to organize things, you should try this wood DIY Shelving Unit. It's easy to build and goes anywhere from the garage to the den. This is a complete video on how-to guide for making your own unit that can fit any room in your house.
DIY Plywood Shelves
This plywood shelf is perfect for your living room, bedroom or entryway. It's sturdy and stable with a clean design that will complement any room. Build it yourself using this easy tutorial, or modify it to fit your space. Plywood is a simple and easy material to work with, and it can be used to create shelving units in any interior design. This project is not just beautiful but also very practical. You can put a lot of books on it or display small decorative items.
How To Build Garage Shelving With Wood
If you want to build a wooden garage shelf, here's your answer. In just a short amount of time and with very little cost, you can put together a unique garage shelf that is strong enough and durable enough for any item you want to display. How to build garage shelves with wood is one of the simplest projects you can do. Some multiple tips and tricks will help you make your own garage shelves for any garage, basement, or storage room.
DIY Whiskey Wooden Shelf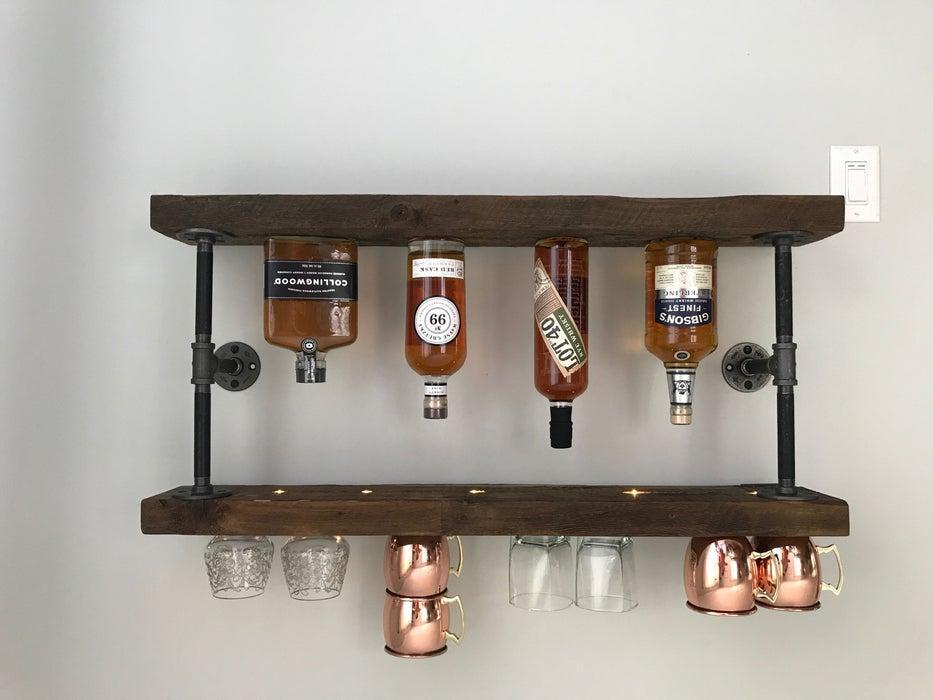 Want to show off that collection of whiskey you've been working on? This wood shelf will be the perfect addition to your home. This whiskey shelf is the ideal way to display bottles in your home. Its sleek design adds a touch of sophistication and makes it suitable for storing spirits in any space style. This DIY project is easy to assemble and requires only a few basic tools.
DIY Scrap Wood Shelf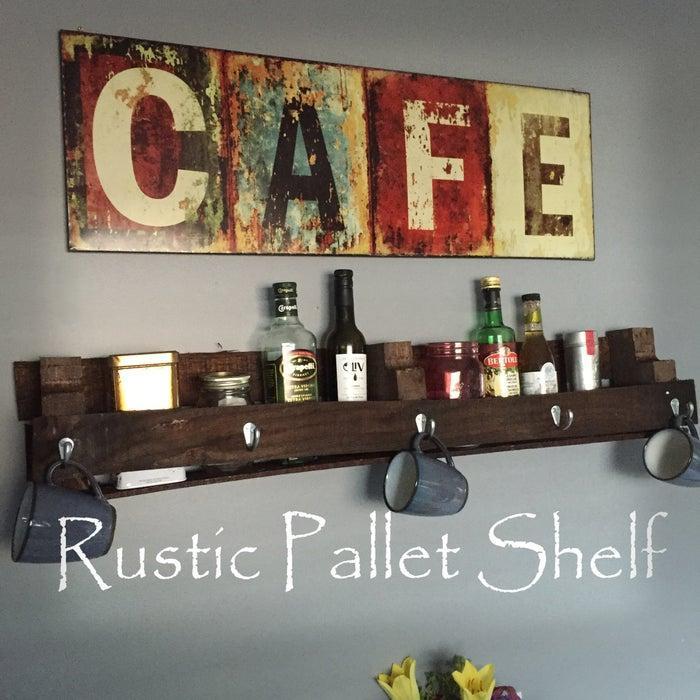 If you love crafting, painting, and decorating, then the DIY Scrap Wood Shelf is perfect. Play around with different paints and scrap wood to create a unique and personalized piece of art ideal for any room, whether you live in a big house or a small apartment; as long as there are walls, this project can be done on them! This is an easy, quick, and fun project! Make this shelf using only scrap wood.
DIY Wall Shelves With Wood
DIY wall shelves are a great way to improve any room's décor and storage space. They can be added to help create depth and dimension in a room while providing extra space for displaying items like books, accessories, and more. The most important part of building these wall shelves is finding the right materials at a cost that works with your budget. Use these instructions to make your own wooden shelf and install it on the wall. It's easy to put small items out of the way and keep them organized.
DIY Simple Wood Shelves
Building a wooden shelf is something any DIY enthusiast can do quickly, easily, and affordably. Metal shelving units are great to buy second-hand as they're durable and easy to upgrade. But creating your own shelves can be a fun way to personalize your space with woodworking skills, or it can be done simply for function. If you want your home to feel cozy and stylish, then the DIY Simple Wood Shelves are a must-have. They will help you make your space look more beautiful and provide a place to store your books, CDs, DVDs, and even pots and pans.
DIY Wood Shelves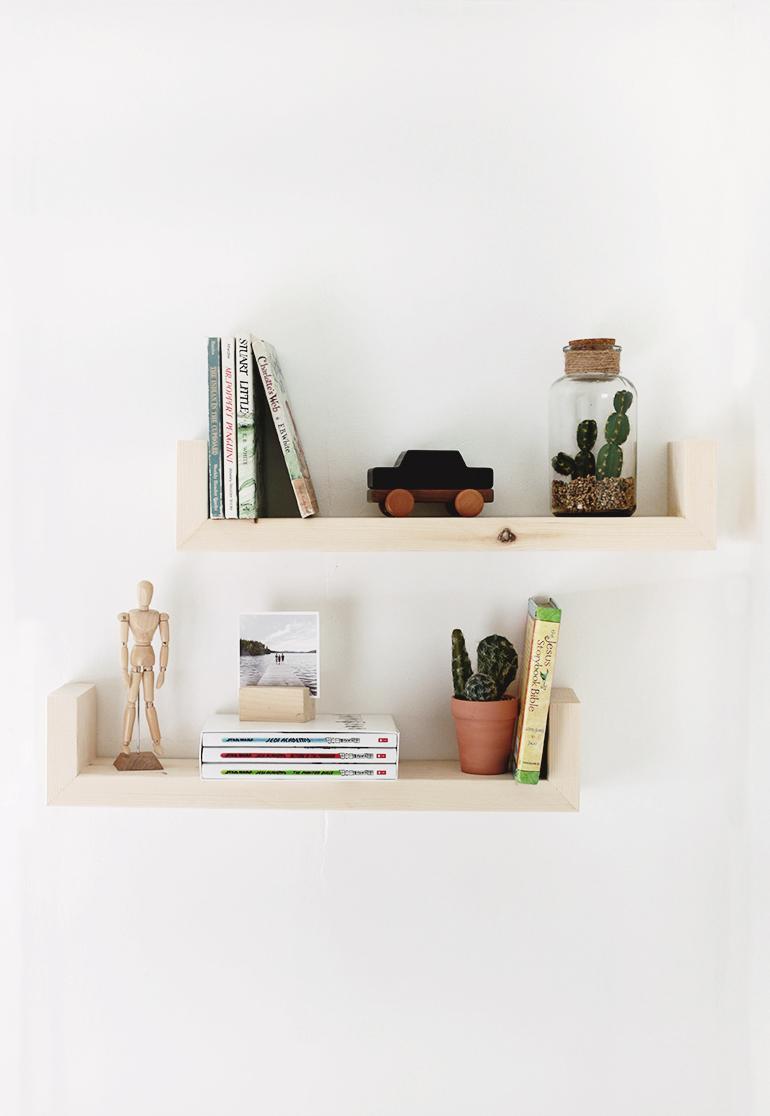 With this amazing DIY wooden shelf, you could get a functional, creative, and eye-catching shelf that matches the walls and brightens up your room. Only needs a simple hammer and nails to assemble, ideal for all skill levels and tastes. This will give you an amazing interior look in your home or any room. These shelves are perfect for small things, like keys, hats, books, etc.
DIY Triangle Shelves
This DIY Triangle Shelves project is perfect for people who love woodworking and perfection since there are no joints or hinges to screw together. The pieces here will be very accurate because of all the simple geometric measurements that are made, so that it might need some time and patience. This DIY Triangle Shelves project is the perfect way to add modern style to a small living space. The triangle shape of these shelves makes them ideal for displaying art, photos, or other meaningful keepsakes.
DIY Wood Shelving Wall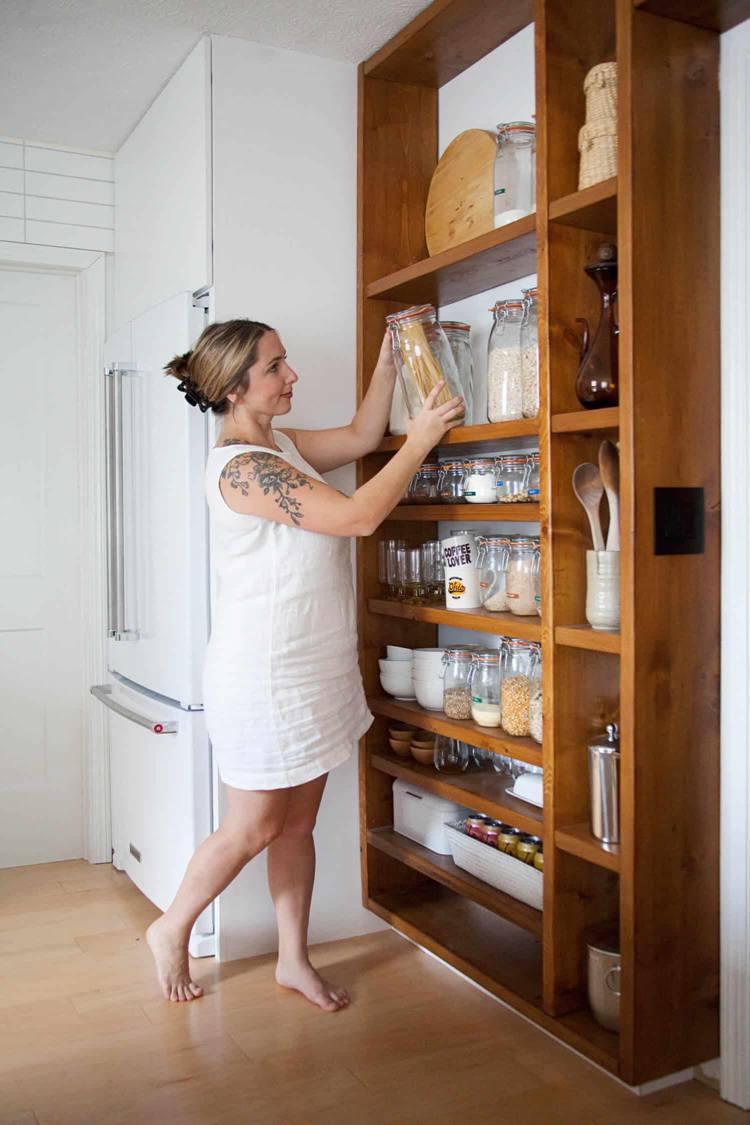 This DIY Wood Shelf is the perfect choice if you want to add a wooden shelf to your room. The simple design makes it easy to install and strong enough to hold the items on the shelf. The tall and wide wooden frame has a base that's easy to stand on another part of your house or office space, so you don't need much time to build it up with extra hands on board. All you need to do is follow our simple directions on making this wooden shelf for your home!