25 DIY Wood Shed Plans For Backyard
If you love the idea of having your own wood shed but don't have the budget to buy one for yourself, then perhaps one of these DIY Wood Shed Plans is for you. Building a shed is a popular home improvement project for many homeowners. It can provide extra storage and a place to work on projects with minimal cleanup afterward. So, Learn how to build a shed from scratch, including plans and materials, with these DIY wood shed ideas below. Build your own shed in your backyard, garden, or garage to store tools and other items with these helpful guides.
DIY Wood Shed Plans
A wooden shed can create a private space for your equipment, but most building materials are not built to withstand the weather. If you want something that looks good, provides plenty of storage space, is easy to assemble, plus long-lasting, you'll have to build your own shed from wood. Here are 25 DIY shed ideas for making your ultimate wooden shed. This list of unique ideas will inspire you if you are looking for the top DIY wood shed project.
Building A Shed From Scratch:
While building a shed from scratch might seem daunting, getting started is easier than you might think. It all starts with having a clear idea of what you want your shed to look like and then planning accordingly. Get the raw materials like recycled wood and some other things from a thrift store or your storeroom; it will cut off the major construction cost and make it easier for everyone to DIY their dream shed.
Small Cedar Wood Shed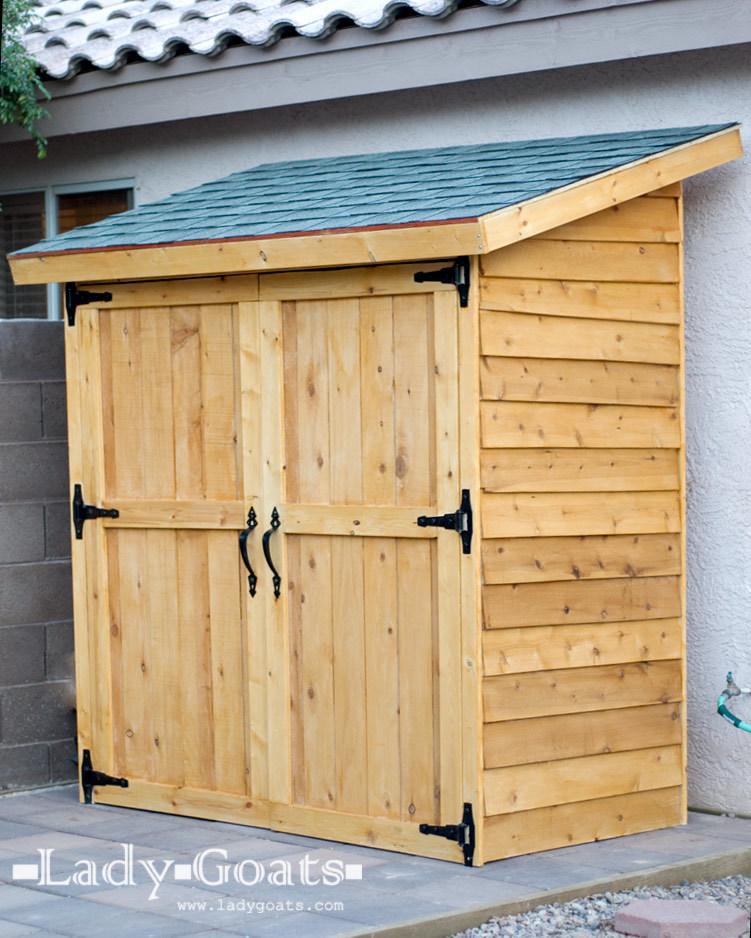 This beautiful shed is an excellent addition to your outside space. The design is elegant, and the fact that it's made from cedar wood gives it a touch of nature while still being a practical shed or closet! The enormous storage space will look great near your home or garden. Not only does this shed look great, but it also provides an ideal space for storing garden tools and other items. The small cedar woodshed can also be built as a lean-to shed, making it a dual-purpose shed that is ready in just a weekend.
How To Make A Firewood Shack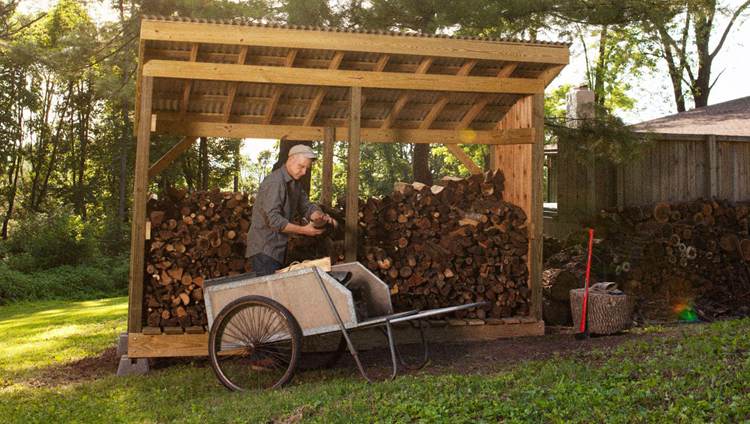 Building firewood sheds is a fun project for men, women, and kids alike. You don't need to be a professional woodworker to complete this project, you have the right tools and materials, a little time, and good weather to work with. This project is not complicated, but it has some steps that are much more involved than you might expect at first glance. This firewood shed is perfect for storing the wood you cut during winter. It is spacious, durable, easy to come by, and requires little maintenance once completed.
You can also see: DIY Firewood Storage Plans
Easy DIY Wood Shed
This is an effortless wood shed to build and does not require much maintenance. It can easily store many firewood cords, plus all your outdoor tools, motor vehicle accessories, etc. Here's a step-by-step video plan for constructing a beautiful and personal wood shed. Follow the instructions, and you'll find that building a shed like this is easier than it looks. It's practical, functional, and simple enough for anyone to do.
Free Wood Shed Plans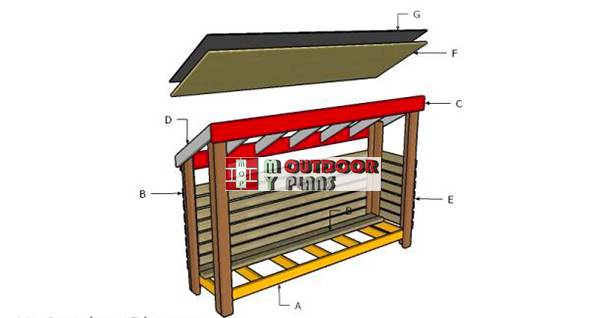 This project is for you if you've been looking for an easy-to-build free wood shed plan. It's a simple design that requires just one bolt to hold your door in place, but it is easily adaptable to suit your needs. The best part about this design is that you can customize the size of the shed and add whatever doors and windows you want or need. This is an ideal DIY woodworking project for beginners or intermediate carpenters. It requires some materials and tools. For example, lumber, plywood, lag bolts, a few nails, a drill, and a few other materials.
DIY A Shed From Scratch
Suppose you've always wanted to build your shed but don't know where to start this guide is for you! It's quick, easy, and well explained. The shed building process is one of the best DIY projects you can do at home. With a bit of help from this guide, you can learn how to build a shed from scratch in just a few hours. This guide will explain how to make the walls, clad the walls, and mount your shed door. After that, you can mount the roof and go straight to adding your finishing touches to make it your own.
DIY Wood Shed For Firewood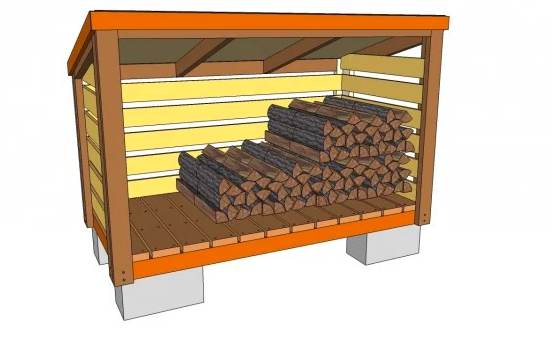 Looking for a wood shed? This DIY Firewood Shed Plan is easy to build, inexpensive, and uses recycled materials. This is an excellent DIY firewood shed plan that you can make to keep your wood close by so you don't have to travel far when you want to burn it. It's simple, has few parts, and has a small footprint, so it doesn't take up too much space in your backyard. This DIY Firewood Shed plan is a more advanced, heavier design, and the materials used are stronger. This shed will last you years with proper care.
DIY Wood Shed Plans
If you love the idea of a wooden garden shed but don't want to spend a fortune, this DIY wood shed plans project is perfect for you. You'll be able to build a beautiful shed in the afternoon. You can make your wood shed out of wood and the right tools. These sheds last longer than most of their modern counterparts and are more affordable than some of the fancy metal ones you've seen at garden centers.
How To Make A Backyard Shed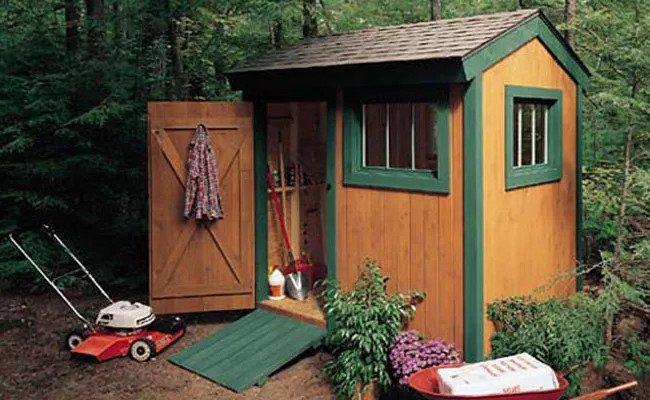 What if you had a backyard in your garden where you could store all your garden tools and wood for your fireplace? A shed is a perfect answer. Add a little walkway to make it look even more stylish, and it will make you feel proud of yourself for having built something that can stand the test of time. Build a backyard shed with this simple guide. These plans and tutorials are clear, easy to follow, and fun to implement. Find out how to build a shed with step-by-step instructions and helpful tips.
How To DIY A Shed Using Wood
This How To Build A Shed video is your guide to building yourself a handy little shed to store your yard tools, equipment, and other garden essentials. It can be made with minimal tools. It also shows you how to insulate the inside insulation, or an easy-to-get sliding door will do! This shed is quick and easy to build, so don't delay making your own today! This video will show you how to build an outdoor storage shed that you can use to store your equipment and tools.
Small Outdoor Shed Plan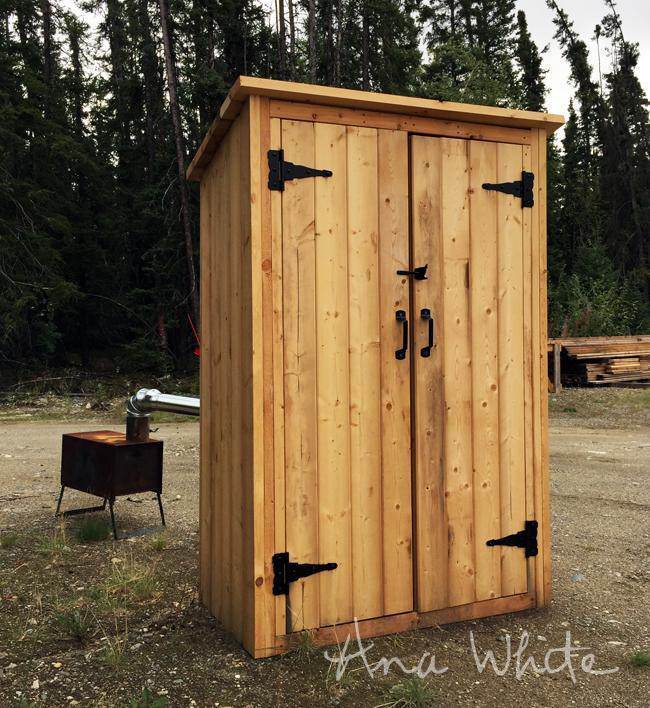 This small outdoor shed is easy to build and can be created from one long sheet of plywood. With the help of essential tools such as a saw, drill, and jigsaw, you can make this simple yet practical little shed that will fit in any backyard, regardless of size. You can build this project in a day or less with a few simple and easy steps. Build this small shed in your backyard to store all your garden tools, lawnmowers, and anything else you want to keep out of sight. The easy-to-follow plans will show you how to make it using just a few simple tools.
How To DIY A Narrow Backyard Shed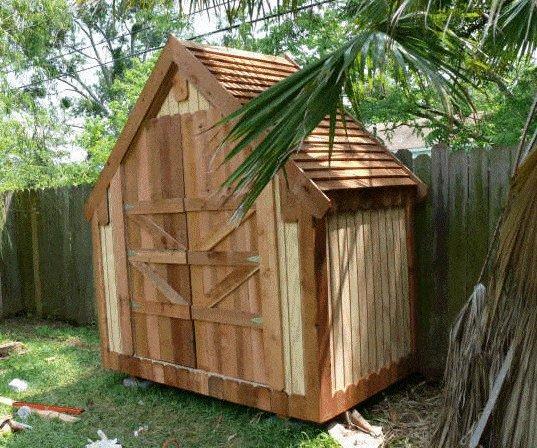 Learn how to build a narrow backyard shed and make the most of your backyard storage space. From the foundation to the shingles, you'll learn how to build a shed with a minimal footprint that will keep snow and rain off your equipment and provide cover for tools during winter storage. This guide covers all the materials and steps to build this backyard shed. This is a great shed for storing your woodworking equipment and other large items.
Wood Shed For Storage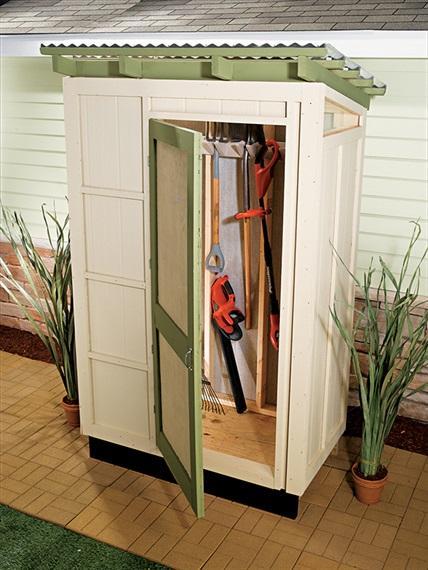 This guide will support you in making great storage shed to use as a place to store your tools, gardening supplies, and other items. This shed is great as it's wide enough to fit seating or storage shelves and tall enough to stand in. Also included are detailed directions and measurements for this project. Everything from the walls, roofing, and exterior trim, is built from scratch using simple tools. This project will be an excellent investment for any homeowner, and your family will thank you for adding that extra storage space in the backyard.
Make A Backyard Shed With Wood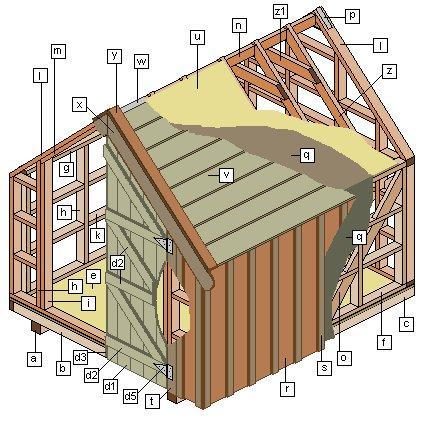 This is a project to do with your kids, and it's inexpensive and easy to do. Here is a woodshed that was built using excess pressure-treated wood from the foundation of our house. The dimensions are 8 feet by 7 feet. Make sure you have all of your materials on hand before you begin building. The shed plans are affordable, simple, and easy to assemble. Building a shed is an excellent project for anyone interested in carpentry or just wanting a place to store their stuff. A shed can be installed on the ground for lawn and garden equipment or stilts for seasonal home storage.
DIY Wood Shed Plan
Are you ready to learn how to do some DIY projects? This building guide will show you how to build a shed from scratch. Build a robust and sturdy shed or storage building with this easy-to-follow, step-by-step guide. Learn how to level the ground for your shed and build the framework for walls. Find out how to finish your shed's walls with siding and roofing materials before finishing with windows, doors, and more.
Cheap Storage Shed Plan
This storage shed is ideal for people with a lot of stuff to store but no room to spare. At 8 feet tall, it's easy to access from a ladder or the ground, so you don't have to bend over and get down on your knees. It's also super sturdy, so you can rest assured that everything inside is safe. It's pretty expensive for materials and tools. However, if you're looking for security, this is the perfect solution. This great storage shed for a garden, garage, or backyard. It's well made with quality materials and built to last. You may have a challenge building it yourself, so be sure you have some experience before tackling this one.
How To Make An Attached Shed
If you want to add some storage space to your backyard but aren't sure if you have the room for a standalone shed, this DIY project is for you. A small, attached shed is perfect for storing those lawn and garden tools that always need sunlight. This tutorial will walk you through building a simple 12′ x 12′ shed using essential tools and not just one sheet of plywood. Watch this video on building an attached shed on your property, complete with concrete footings and solid construction.
Pallet Storage Shed Plan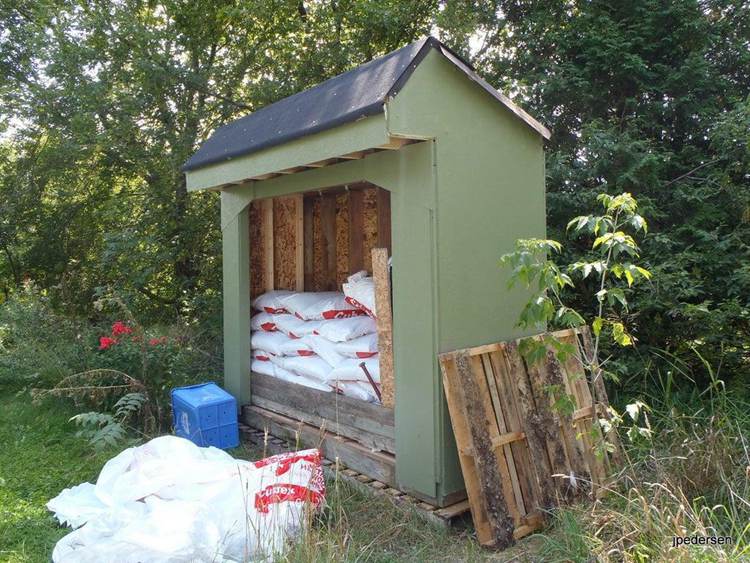 This Shed is sturdy and durable, and it's made from wood pallets you can find at the recycling center. The project involves cutting the pallets to size, then drilling holes before attaching them with nails and constructing adhesive. The overall cost of this storage shed is low, but if you paint it with a semi-glossy sealant after assembling, you'll add some extra dollars. The wood pallet storage shed is a great way to keep your yard, garden, and other valuable items safe from pests and external conditions. The Shed is built from old pallets from the local Food Bank, which saves money, reduces waste, and puts recycled materials back to good use.
DIY Solid Shed Tutorial
If you're new to carpentry, this is the perfect place to start — this solid wood shed plans guide shows you exactly how to build a beautiful shed from scratch without breaking the bank. Start from square one, taking you through every phase of this project from start to finish: laying out the design and planning, building your foundation and walls, installing doors, and installing shingles for weather protection. With this video, you will make a solid woodshed safe for your equipment and stuff. The primary battle is to create a haven for your equipment and tools and keep them out of the elements.
How To Make A Cob Wood Shed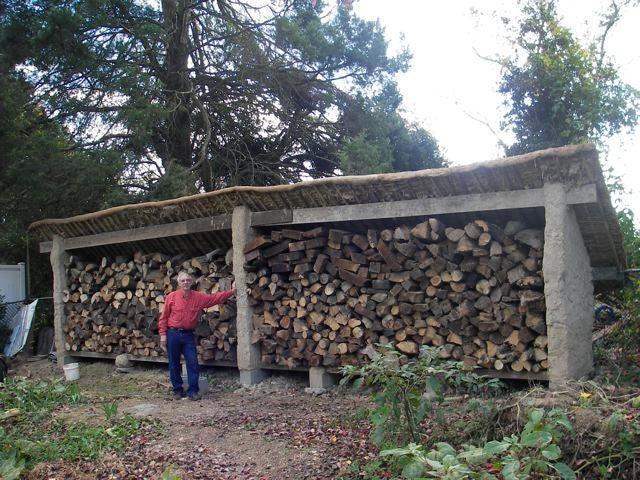 If you're not scared to get your hands dirty and want to build your cob wood shed, give this project a try. It uses a lot of natural materials and offers you the space to store your tools and equipment. The design's simplicity makes it an excellent option for people who don't like complicated instructions and need to save money. This tutorial shows you to build a sturdy, well-insulated woodshed that will last for years.
Pallet Wood Shed Idea
Turn a pile of pallets and a space into a patio shed. This tutorial will show you how to start from scratch on your woodworking project, build the base for the shed, construct a simple door, and apply finishing touches so you can hang your new garden shed in no time. The advantages of building a pallet shed for your home garden are endless. While many often look down on pallets, they can be put to excellent use if you know how to make them last for years. Here is how you can easily make your pallet shed that will last for years.
How To Make An 8'x10′ Storage Shed
Learn how to build a sturdy, 8′ X 10′ storage shed in less than four hours. With this step-by-step tutorial, you can follow along and make your shed quickly and easily with just a few simple tools. This shed plan features a hinged roof and a large door opening, so you can store all of your stuff in one place, while the sturdy construction frame will keep the shed strong. Using plywood and fascia boards, you can build this shed with just a few power tools and basic building skills.
Making A Wood Shed
A wood shed is a great place to store firewood, wood for construction projects, or other building materials. As a bonus, it's also a great place to store your yard tools. It will protect them from the elements, which can cause them to rust and become unusable. This is a very basic, standard wood shed. Nothing fancy about it, just a good base to build a bigger shed if you need more space for storing your equipment. If you're looking for straightforward and simple to make, this is the shed for you!
Make A Wood Shed For Firewood
Firewood shed ideas are everywhere, and if you think it's too difficult to build one on your own, think again because this do-it-yourself wood shed is pretty simple. Here is a firewood shed made of pallets that are vertical and can store an ample amount of wood. The walls are built with pallets to give the appearance of bricks, and the roof is made with wood sheets to look like slate tiles. There is no door for this shed, but it still looks good and adds value by keeping your firewood dry and accessible year-round.
Homemade Wood Shed Plan
This Homemade Wood Shed plan is the best way to save some money on your next project. The instructions are clear and easy to follow; you don't need any particular woodworking skills to prepare this shed. You will need plywood sheets and other standard materials that you can purchase in any home center or hardware store. To build a wood shed, you should be prepared to invest time and effort into the project. Nevertheless, it is possible that you can do it in less than a week.