When you're living in a small space, most of the time, you lack storage—and when you get creative, you can turn almost any surface into a place to keep things. That's where DIY wall shelves come in. They're an excellent way to make the most of the walls in your home and add functionality and style, too. There are multiple styles of wall shelves that can serve as decorative and useful. You could go for a simple wire or wooden shelf unit that can store books or other items. Or, if you want to get a little fancier: below are plenty of Unique diy Wall Shelf Ideas. You can use these ideas as inspiration for creating your very own DIY wall shelving unit!
DIY Wall Shelf Ideas For Home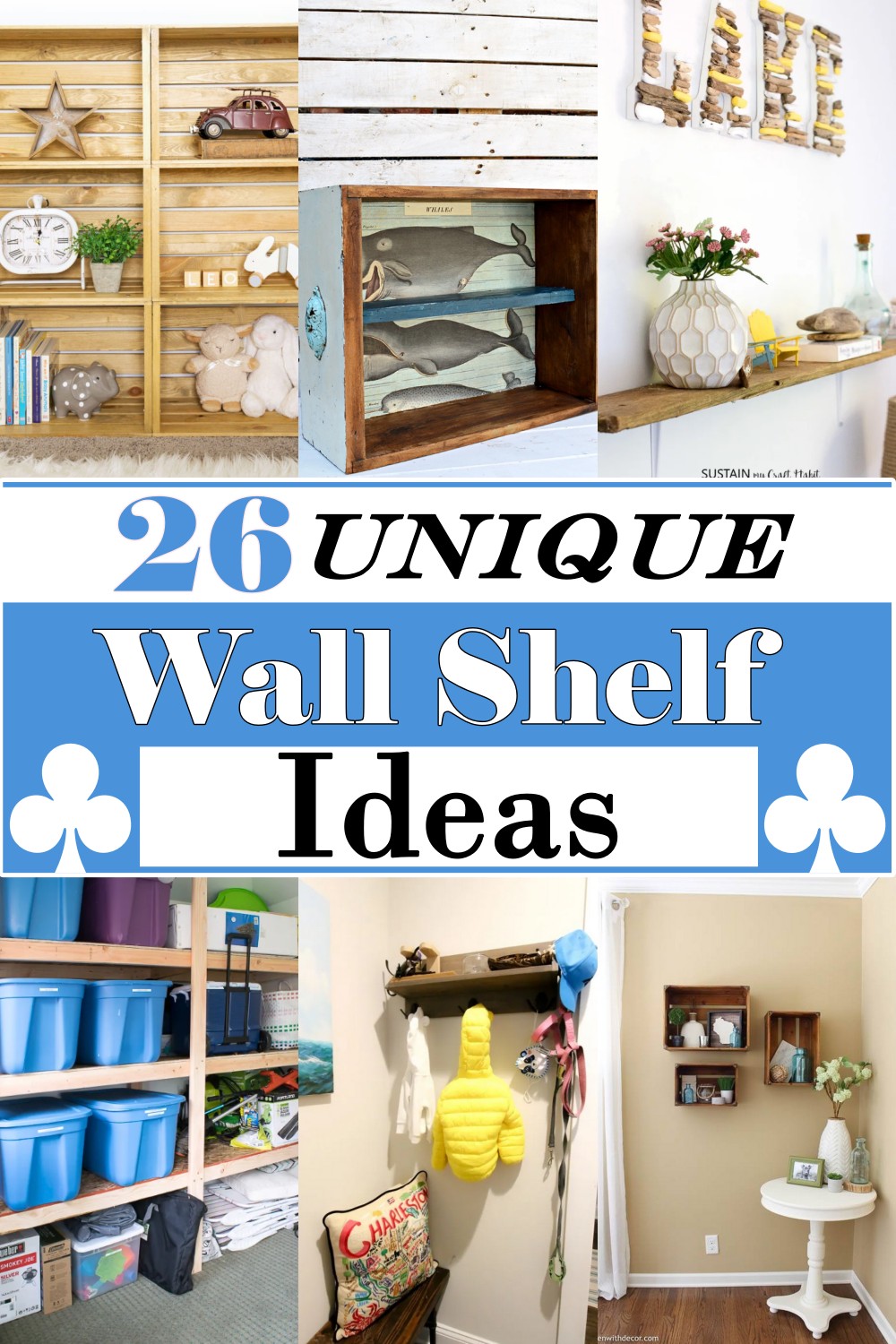 Shelves are one of the most versatile and universally useful pieces of furniture you can have, so it's no surprise that they come in a lot of different shapes and sizes. Shelves can get expensive, but if you're on a budget (or just trying to be creative), there are plenty of ways to get them on the cheap or build them yourself. Here are some DIY Wall Shelf Ideas that can help you explore options for your own home or give you some inspiration for future projects:
We have a list of 26 innovative and unique DIY wall shelf ideas you have to see; Find your favourite designs and start making one now!
You Can See: 25 DIY Storage Cabinet Plans For Home Decor
Corner Shelf
If you love corner shelves and want to bring out the design without adding too much depth, this pipe fittings DIY corner shelf is perfect for you. With a few pipes,  you can create your unique corner shelf that can fit in any area of your home or office. You can cut the pipes with a hacksaw or use a pipe cutter if you have one. This angle corner shelf looks perfect with just a few minutes of work! A great choice for storing books, photos, and artwork around the house.
Upcycled Drawers Wall Unit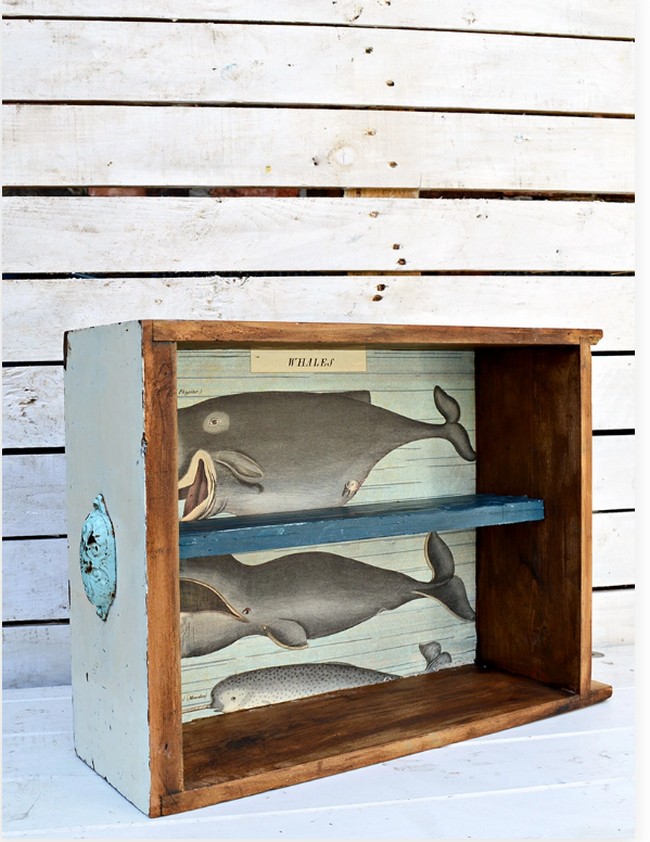 This project is one of the most straightforward ways to turn a few old drawers into something beautiful. It would look great in your living room or office, especially if you tend to hold on to the classics. You can customize this project to fit your style or add more detail with paint, stains, or different drawer pulls. Just choose your color, pick out some drawer pulls, and you can make something amazing that has many uses.
Three-Tiered Shelf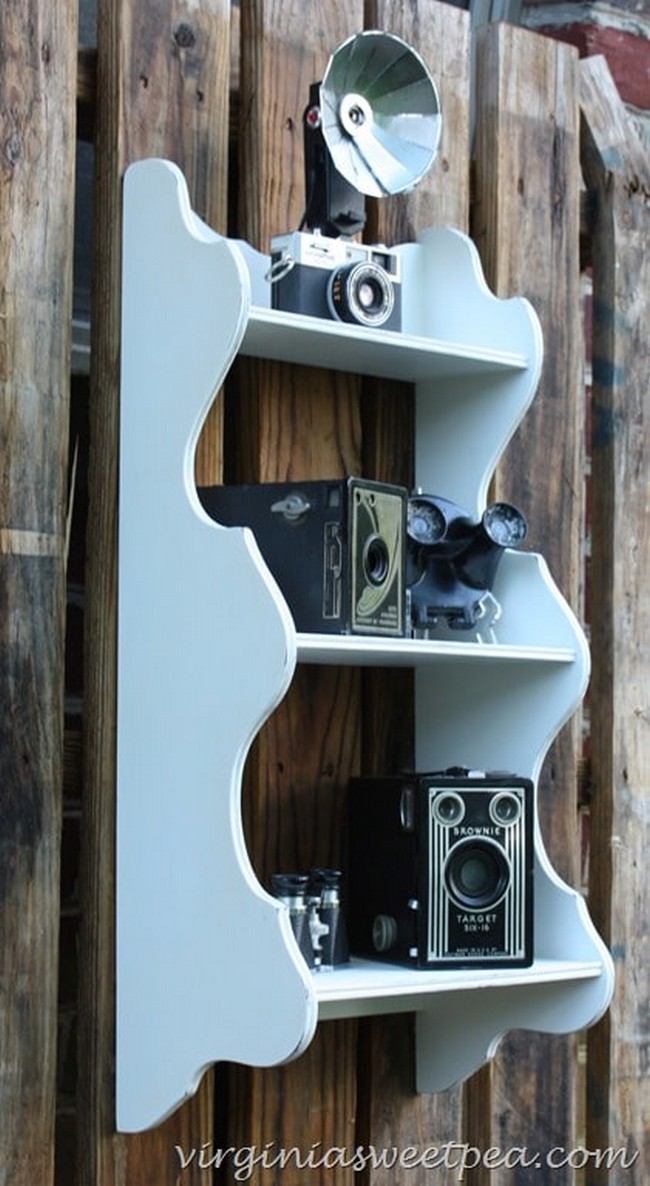 Do you have an old shelf that you don't know what to do with or have a small space to fill? If only you knew how you could create some awesome and useful multi-tiered shelves. Here are instructions on making three inlaid tiers for your shelf, plus some ideas on the materials used. This is a wonderful way to maximize the space in your home for storage or display. It takes less than an afternoon and is a really simple project that's kid-friendly, too!
Triangle Shelf Brackets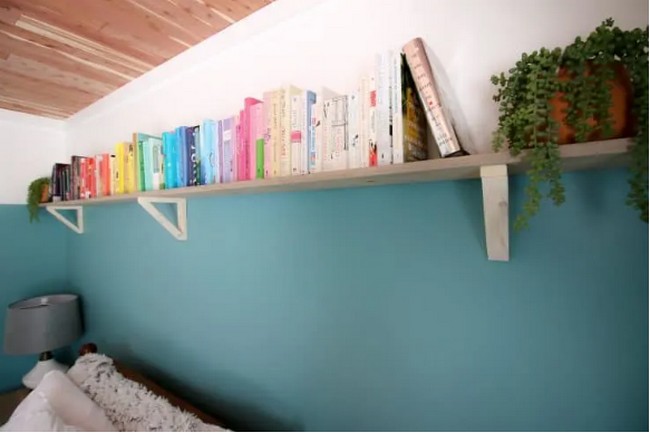 If you have a bookshelf or plant shelf that needs a little extra support, these DIY triangle shelf brackets are the solution. The wood scraps left over from other projects are perfect for this bracket project, using only a few simple tools. Whether you're looking to balance the weight on your floating shelves or help keep heavy plant containers off the floor, these triangle brackets will do that. It also gives your shelf a personalized touch with its unique shape and style.
DIY Bathroom Storage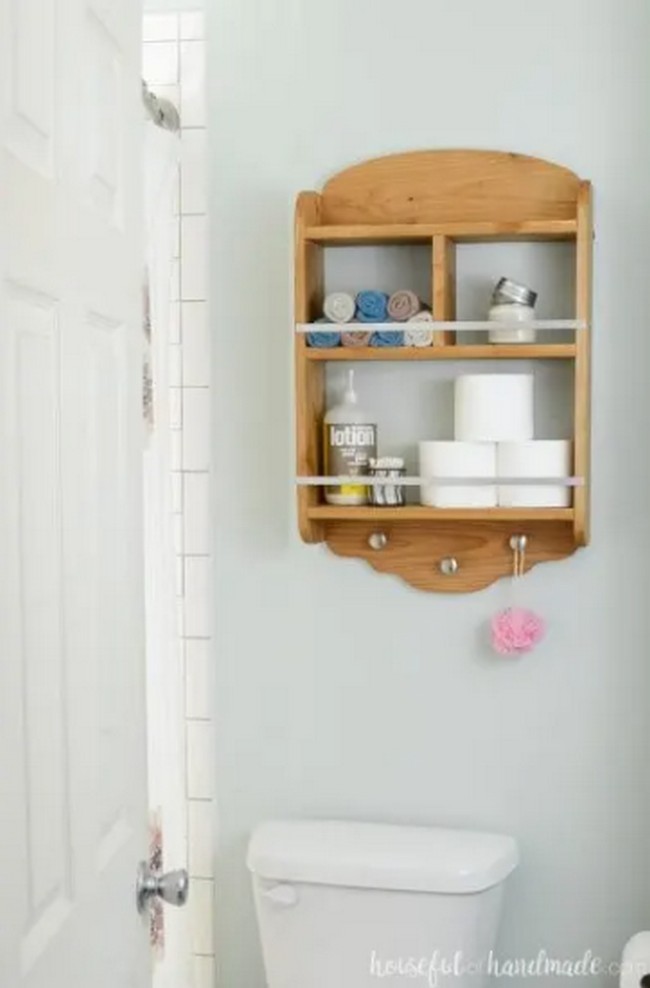 Your bathroom could always use extra storage, especially on those countertops. This easy DIY project attaches to the wall with brackets, giving you extra space for toiletries, make-up, and towels. This is a great solution if you have a small bathroom or need extra space. One of the best ways to increase vertical space in your bathroom is by utilizing these cool shelves. These shelves are affordable and easy to install to use your existing space more.
Plant Shelves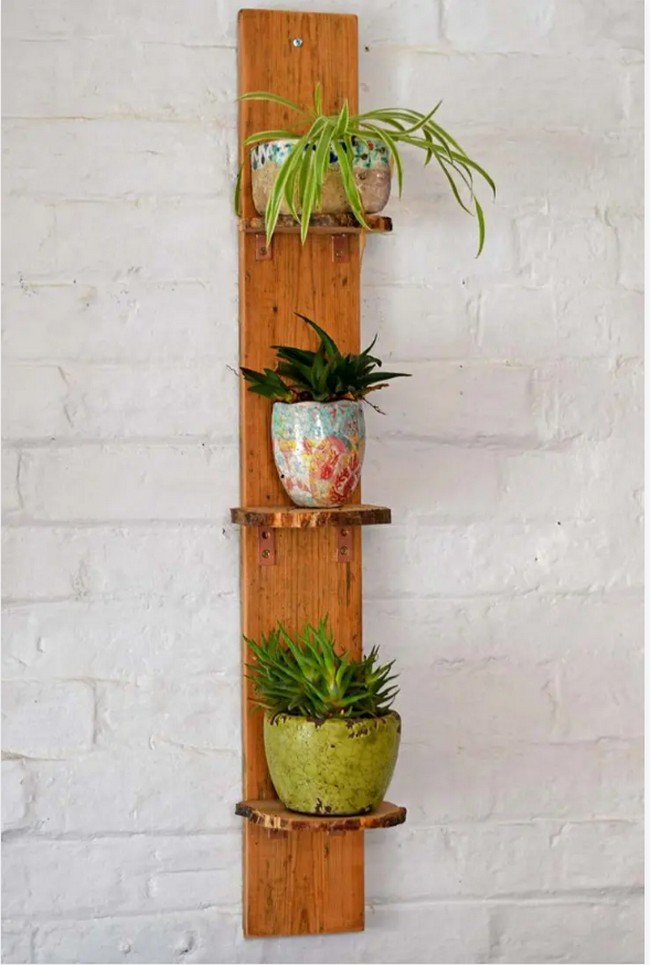 If you love plants, these plant shelves are the greener way to display them. These DIY shelves are beautiful and functional, allowing you to show off your green friends throughout your home elegantly. These plant shelves are the perfect way to add a little greenery. The wood slice design can be customized according to your specifications and skill level, so you get the look you want. All you need is wood slices and a cutting tool to size it up.
Crate Shelves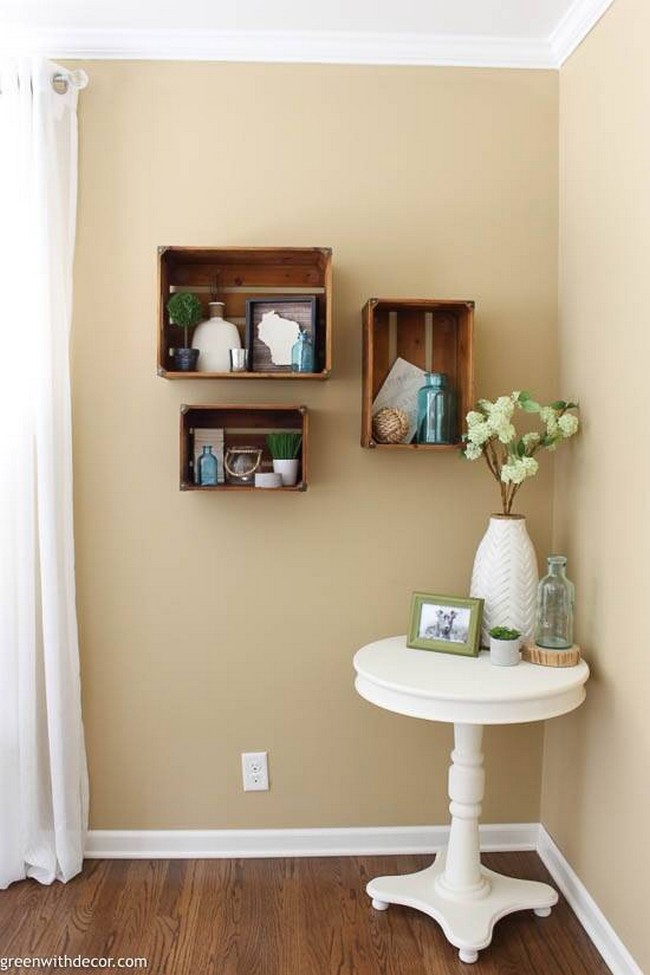 Source: greenwithdecor.com
Crates are the perfect base for your next DIY project. You can easily give them a makeover with some paint or leave them simple and let their natural unfinished wood speak for itself. With these simple steps, your brand new DIY shelves are made! They add extra storage to your garage or basement, and they also look great and can be used for so many other things besides just hanging on the wall.
Pallet Shelf
Organize your laundry room with this easy DIY project that requires no power tools and minimal materials. Install a few small wooden shelves, some nails, and old wooden pallets. Stack a few inexpensive baskets on each other to create a drawer-like shelf that keeps your clothes in order. You'll be capable of neatly storing your clothes while they air dry on the racks above. This Pallet Shelf uses simple materials to make a super-functional, beautiful piece that will add some style to any space.
Wooden Crate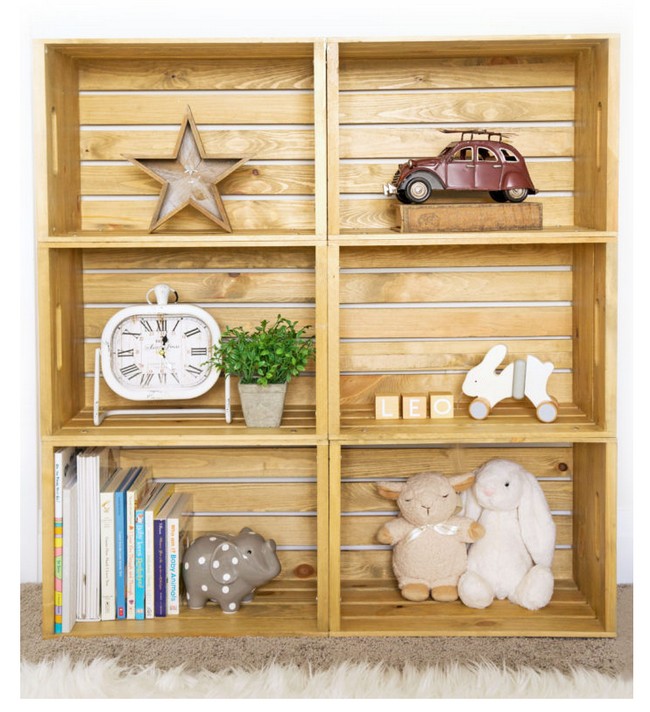 If you're looking to make a shelf unit that looks great and provides ample storage space, here's the perfect project for you. This DIY is for those who have several wooden crates lying about and want to use them as a shelf. However, if you need it to be a bit more sturdy, go ahead and add some metal bars to the back of each crate and then attach them. You'll be able to make it as big or small as you like!
Entryway Shelf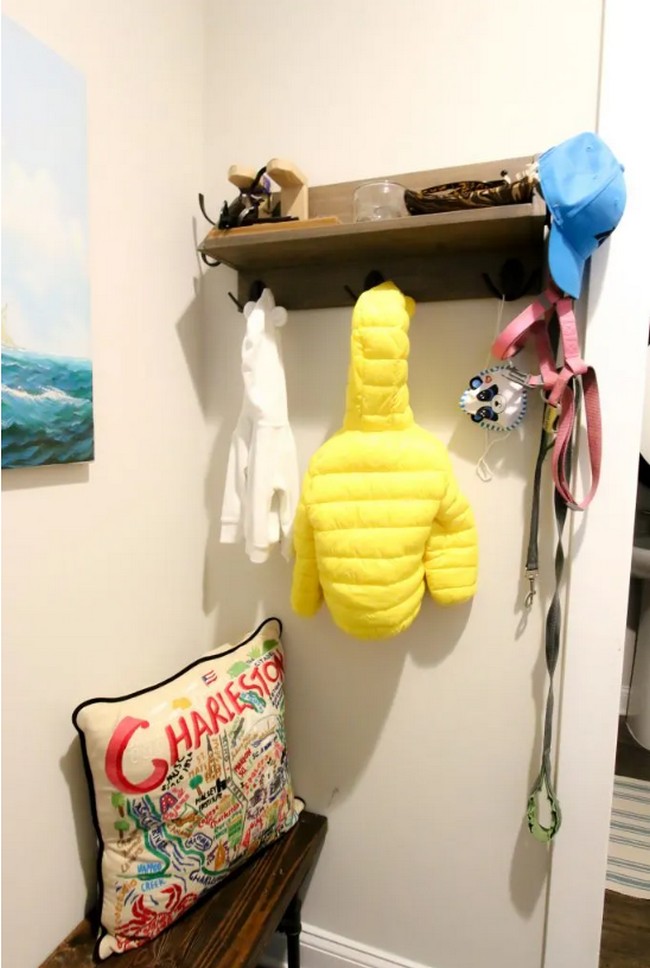 A proper coat rack is a great addition to any entryway. Most of them can also be made easily at home, so you don't need to spend a fortune on one store-bought! You can use it as a shelf for your keys and mail or even add hooks so guests can hang their coats when they come in. This short and easy project makes a huge impact on your entryway. Now you have a beautiful shelf in your entryway, but it's also perfect for storing your coats, hats, and shoes.
Garage Shelf
Looking for an essential, space-efficient way to organize tools and gear? These simple yet elegant shelves can be built on a weekend. They're perfect for adding utility and style to any garage, shed, or basement, and they're also a great option for renters who can't add permanent shelving to the wall! This DIY Garage Shelf will store all your extra boxes and waste bags in a neat, classy, and organized manner. You can make the shelf as wide or narrow as you desire, depending on how much stuff you want to fit on the racks.
Pipe Shelving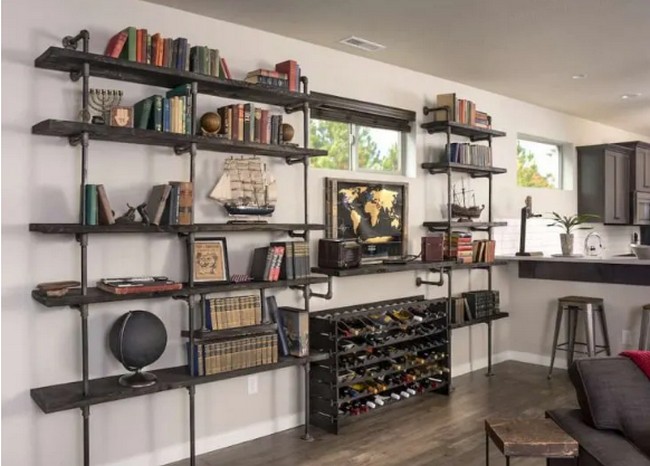 You want something rustic and industrial, but your space isn't quite big enough for those nice, big traditional shelves. Well, why not give this vintage pipe shelving unit a try? It's got everything you need to fill up that empty wall in your living room, bedroom, or kitchen. Plus, it's so easy to build from scratch! And because you can customize the size of your shelving unit, you get to decide how many shelves you want and how large each one is.
Simple Rustic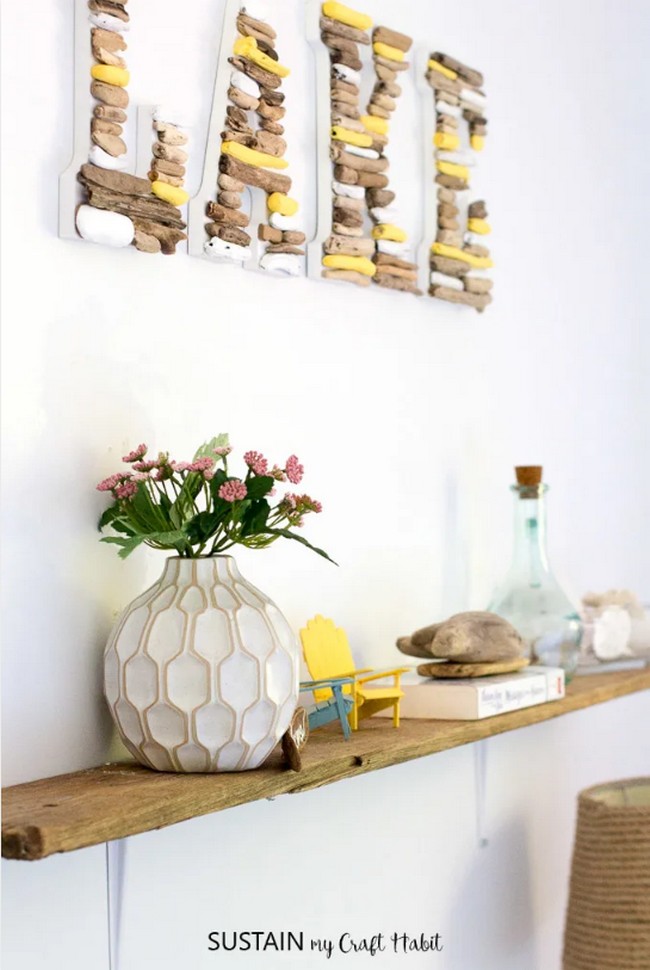 This DIY Simple Rustic Wood Shelf project is an easy, frugal way to create a beautiful shelf for your home. This rustic wood wall shelf is perfect for adding beachy vibes to your decor and making the room look bigger and more interesting. This will take time and effort, but it is worth it, especially if you need to add wall shelving to your space. This DIY is not too hard, but it certainly requires some patience. You could make these shelves even more rustic with a natural stain if you choose to or paint them for an entirely different look.
Closet Shelves
Pulling your sweaters and jeans off the bottom shelves at the back of your closet can become a pain, but DIY super-sizing your closet shelves are a cheap, easy solution. You can build shelves that fit your needs and avoid any damage that might come from overstuffing them. Especially if you have a large closet, adding shelves to your existing space can be a fantastic way of making the most out of your clothes storage options.
Floating Shelf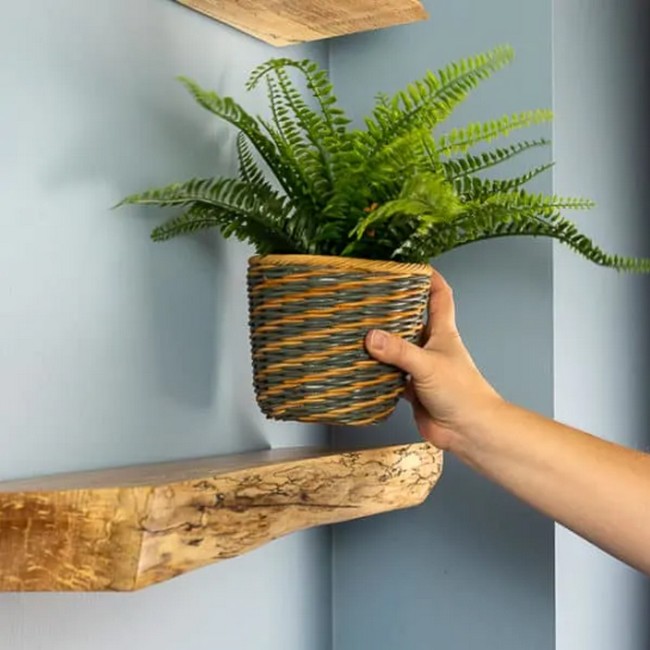 This DIY floating shelf is a quick and easy project that turns a plain wall into something beautiful, functional, and anything. Since it's made from wood, you can dress it up however you like: stain it darker or let the natural look show for a rustic look. It only takes a few hours to complete, and it doesn't require any special tools—just some wood, glue, brackets, and drywall anchors. Here are some ideas for unique ways to use your DIY floating shelf:
Basic Wooden Shelves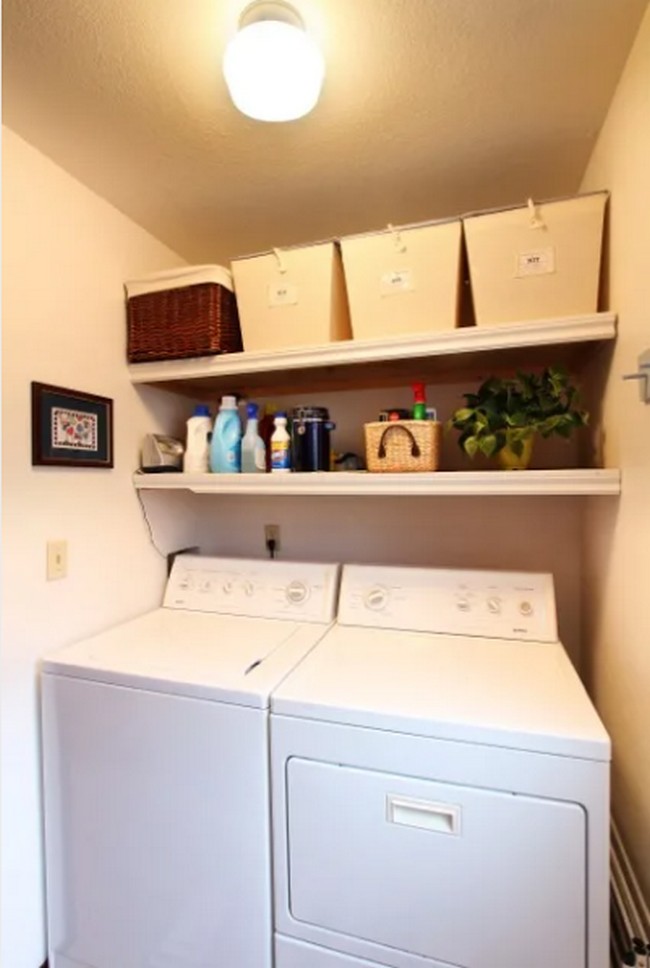 This DIY project is a super-easy way to create an attractive storage space that you can use anywhere in your home. This shelving system is exactly what you've been looking for. Pick up a few wall anchors and screws at your local hardware store, grab some furring strips, and enjoy some DIY action! Whether a DIY novice or a seasoned pro, these easy do-it-yourself wooden shelves will help you create a custom storage solution that works with your space and style.
Wood Shutter Shelf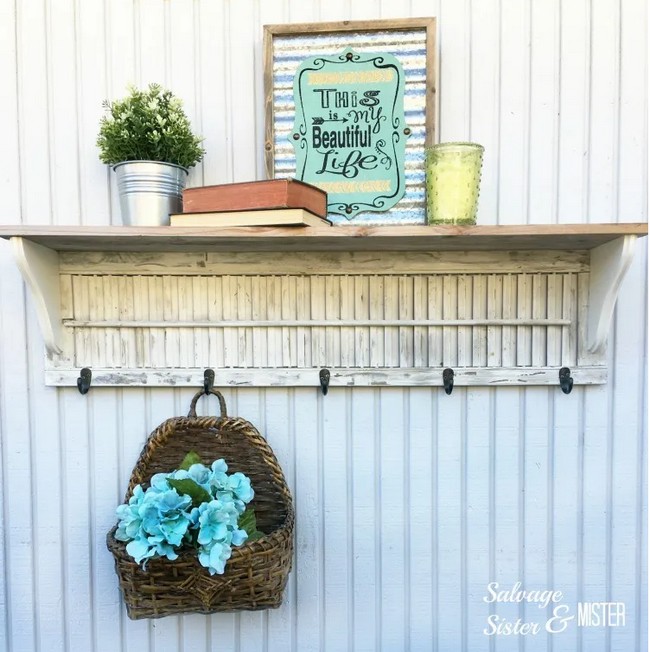 Don't just toss a shutter; use it to create a unique and retro chic shelf. You'll need an old shutter, wood stain, wood sealer or polyurethane, screws, and plywood. These Wood Shutter Shelves are a great way to add character and charm to any room, and you can turn a vintage shutter into an elegant shelf for your favorite books or collectibles. This Wood Shutter Shelf project is so easy that anyone can do it with few tools, meaning the only thing left to do is enjoy!
Studs Shelves
DIY studs shelves are a quick way to add storage in your garage, kitchen, or laundry room. They're perfect for holding small items like tools, books, and cleaning supplies. These shelves can also be used to display your favourite items or decorate your wall in a fun way. This easy weekend project will take an hour or less and doesn't require complicated sawing. Check out this step-by-step tutorial to make these simple and beautiful shelves.
Recessed Shelf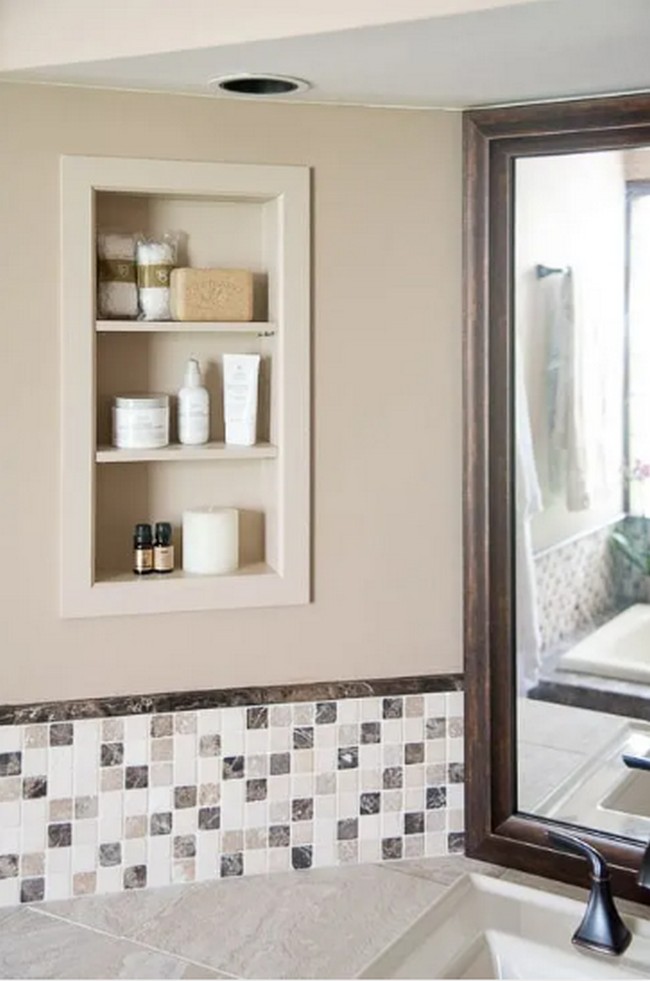 Recessed shelves can be a perfect way to add storage, organization, and decoration to any room. If you love the look of recessed shelves but hate the price tag, this project is for you. With some scrap wood and a drill, you can make recesses in any wall that are ideal for displaying small items like plants, books, photos, or anything else! This project is easy for beginners and goes great with cabin or rustic-themed interiors.
Upcycled Bathroom Cabinet Shelf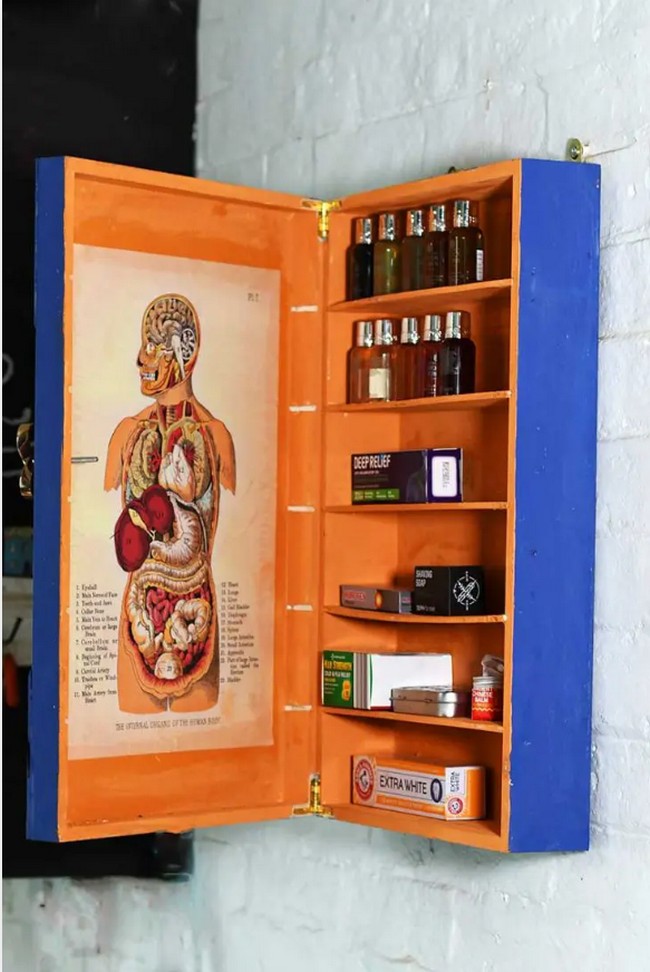 With the upcycled bathroom cabinet you will create today, your bathroom storage problem will become a thing of the past. You'll be able to keep all your belongings within reach, and you can even use it to display items that make your bathroom more stylish and homey. Turn your old wooden box into a beautiful DIY bathroom cabinet shelf by painting it in a pretty color and adding a few coats of wood stain. Now, you've got an easy and affordable way to add some storage to your bathroom! You can create this lovely cabinet shelf with just one wooden box and some paint or stain.
Open Shelving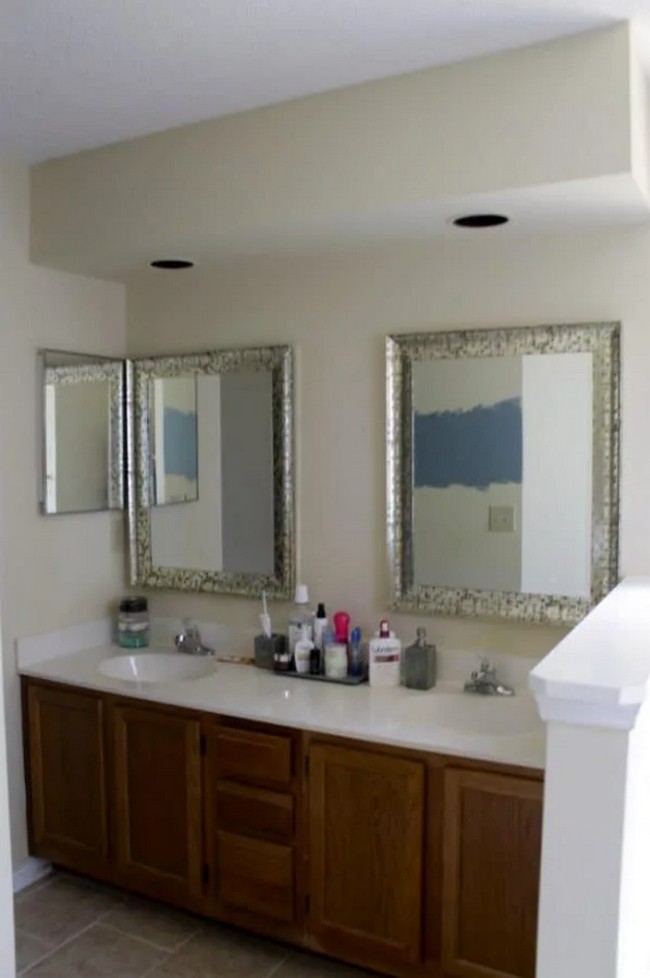 This open shelving unit is a great and functional way to repurpose an old medicine cabinet and create space for your toiletries. Please take advantage of the unused space by turning it into an open shelving unit. You can install the frame, and then have a shelf made specifically to fit inside your cabinet. Once you're happy with its appearance, have it stained or painted and placed within the unit. It's easy to build and install and is sure to add charm to any space!
Pegboard Wall
Don't let your garage be messy where you don't know where to start or what you'd find. This giant pegboard will help you organize your tools, keeping things in order and easy to find so that you can easily get to what you need when it comes time to tackle a project. You can buy ready-to-hang pegboard panels from the hardware store, but cutting your own from plywood is much easier. Here's how to make your Pegboard Wall by following easy steps.
Fireplace Mantel
With this DIY Fireplace Mantel project, you can add a place to keep your favorite picture frames, collectibles, and more right over your fireplace. This modular system is designed to create a larger surface area without making the mantel look bulky or having too much clutter. It's just simple bookshelf construction, but the result is something that can be used as a TV console or decorative accent piece. This project will guide you on making a fireplace mantel with a wooden shelf and iron brackets that look great.
Upcycled Suitcase Medicine Cabinet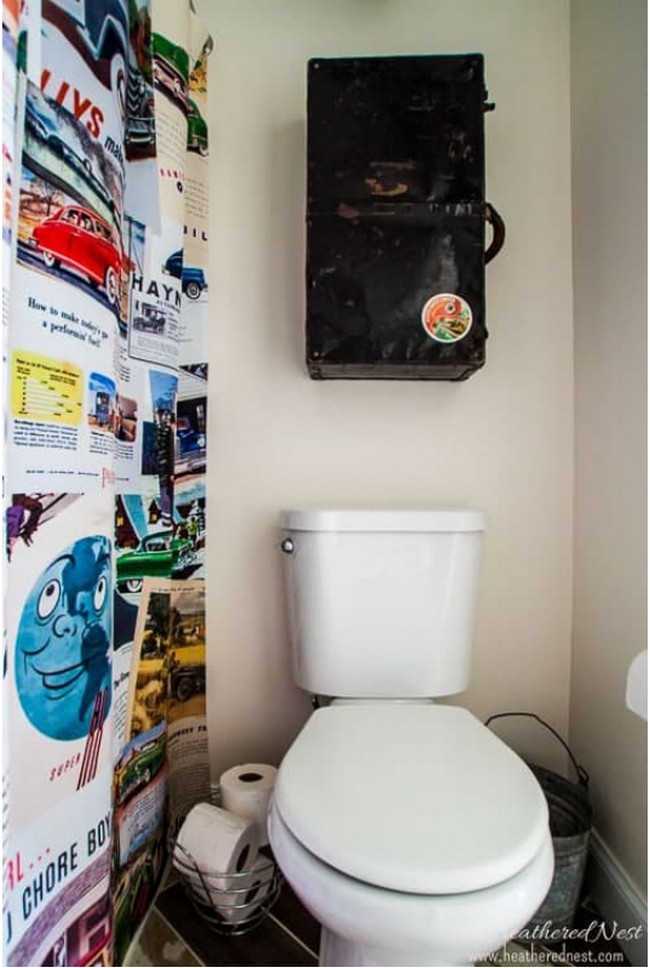 Never underestimate the beauty of an old suitcase - they have so many uses, including storage solutions like the one you can see here. This easy-to-follow guide transforms an old suitcase into a colorful and functional piece of wall art. You'll learn how to use Mod Podge to seal the suitcase, then create a stenciled design. In addition to being pretty, it offers a storage room where you need to stash away your various toiletries and medicines. It's quick and easy to build too!
Prism Shelf Brackets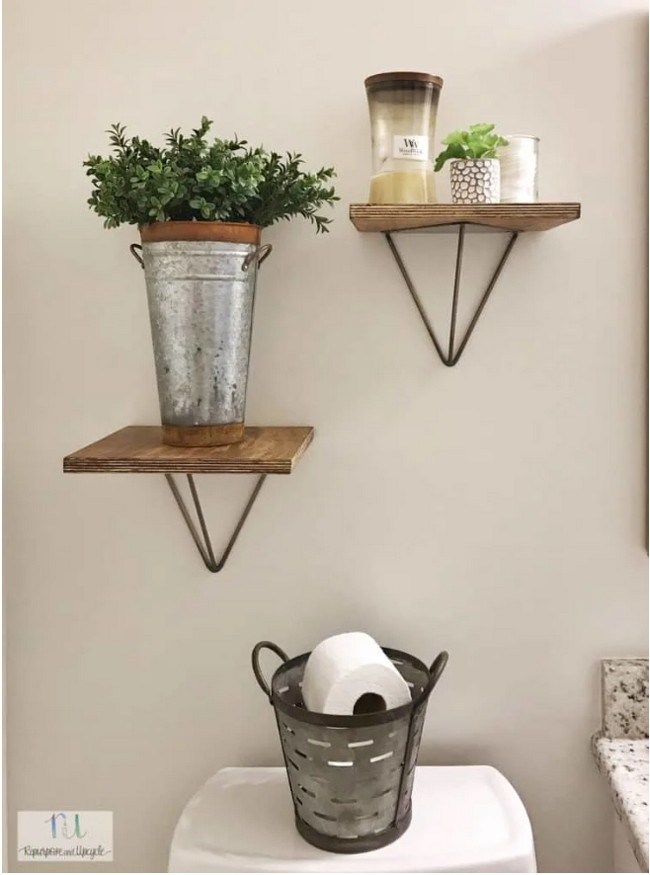 A prism wall shelf is a fun way to add personality and color to your storage. These sleek, contemporary shelf brackets will bring a splash of color and style to your room. Pair the prism brackets with your favorite bookshelves or cabinets to create a stunning statement piece. You can use them as they are, but why not paint them? With endless possibilities, you will never run out of ideas when decorating with this collection!
Rustic Bathroom Shelving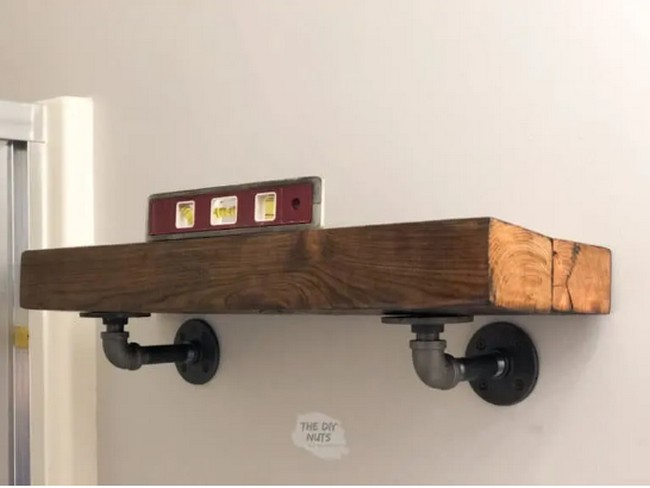 So you have a theme in your home, and rustic wooden shelves might fit in perfectly! However, there are many ways of incorporating the style into your house without investing in a bunch of new furniture. You can turn your boring bathroom into something exciting with simple DIY ideas! Whether you are searching to spruce up your bathroom with a rustic theme or want to add a little extra character to your home, these shelves are a great way to add a unique touch. Plus, they're easy to make and oh so attractive!