DIY hanging planter projects will add a touch of tropical style to any room in your home. DIY Wall Planters are a great way to make a small space feel more spacious and vibrant. They are simple to make and give you the ability to control precisely how much of the plant's color is visible. Plus, they look lovely in just about any room of your house. These projects are easy and fun to do, and they'll add personality to your home. We've collected some of the best DIY Wall Planter Projects here—make sure you try them yourself!
DIY Wall Planter Projects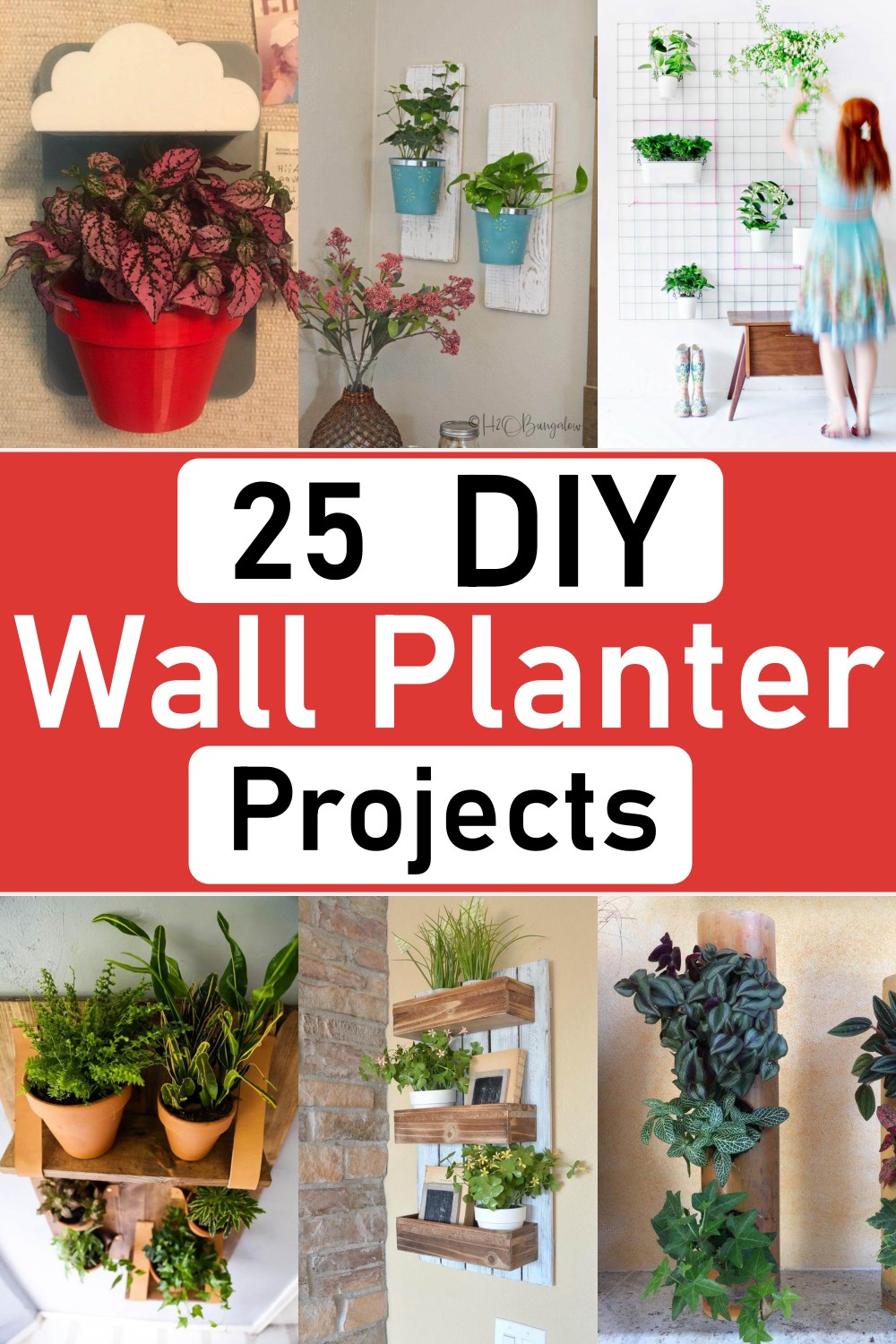 Wall planters are an easy and effective way to add greenery to any room. They're great for decorating but double as handy little storage containers that can hold anything from pencils and pens to toys or office supplies. In this post, we'll show you some unique DIY projects for creating wall planters out of recycled materials like old cans and lamp shades so that you can transform the look of your space without breaking the bank.
Here are 25 innovative DIY Wall Planter ideas that will help you create a space that the whole family can enjoy while still getting the benefits of having plants around.
You Can See:
Wall-Mounted Planter DIY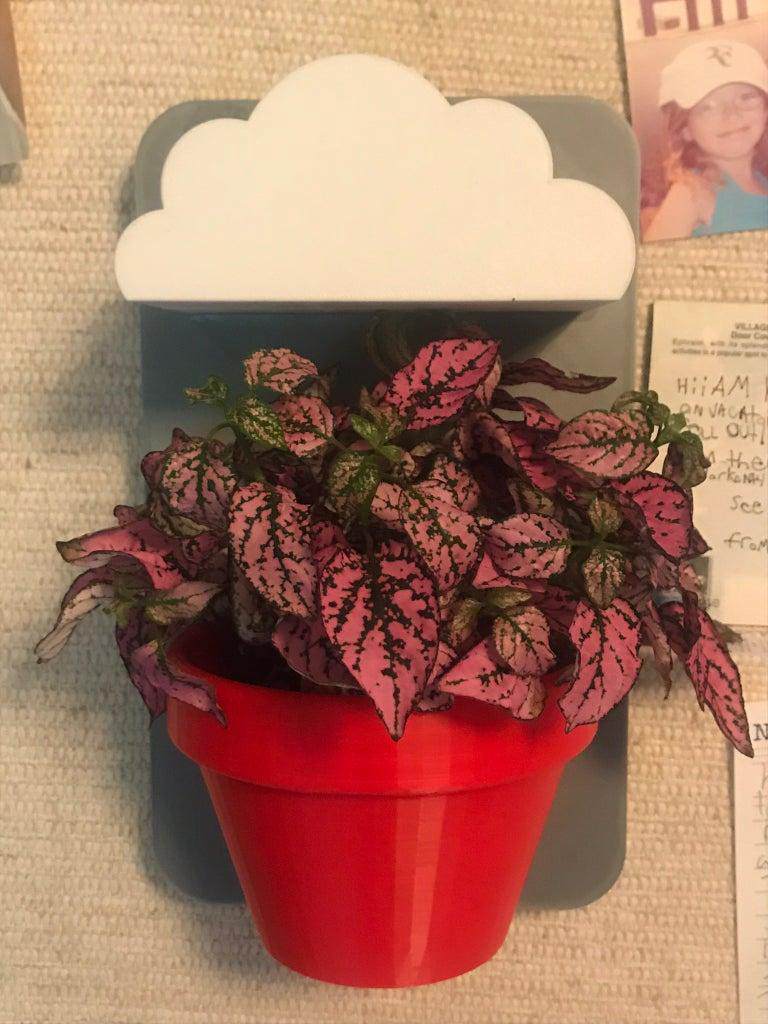 Some people enjoy having plants in their homes. Other people prefer artificial plants because they don't need to water them and can put them anywhere they want. This wall-mounted planter made with a 3D printer is an idea for those who like the second option. It looks adorable in this big empty room. Create your wall-mounted planter with this DIY tutorial. It's a simple project for those that have a 3D printer. Avoid the hassle of carrying plants around your home with this easy-to-make planter that attaches to any wall.
How To Make A Living Plant Wall
There are plenty of benefits to adding living plant walls to your home. They're nature-based and inspired, adding a bit of greenery to any room. Whether you're simply looking for a more natural approach, or need something affordable to help fill out the space, consider building a living wall planter. These units are typically created using wood frames and fabric pockets, where the soil is placed and plants inserted. Here's how to make one yourself.
Concrete Geometric Wall Planters
This beautifully structured wall planter adds the right amount of greenery to your walls. It is made from concrete and set up into a geometric pattern that will surely enhance your house's look. This one is easy to make, but its design makes it quite sturdy on the wall. This is a unique wall planter that doubles as an attractive decor piece. The design is geometric and appealing to the eyes, and the process of making the planter is easy to follow.
How To Build A Wall Garden
Creating a walled garden is a great way to showcase your outdoor plants. This tutorial will show you how to make a vertical planter using a recycled pallet board and basic framing materials. The pallet makes for an easy-to-find, sturdy base that will stand up to foot traffic and wear from the elements. Spray paint the whole thing once finished to give it a smooth look that matches any decor style. Enjoy! It is easy, inexpensive, and an excellent gift for your favorite gardener.
How To Build A Vertical Planter Garden
Building a vertical planter is a must if you love garden decor but don't have the space for large plant pots and still want to grow something pretty. Vertical planter gardens are great indoor decor and perfect for growing vegetables and herbs! This is one of the most convenient ways to increase your herbs, vegetables, and flowers without taking up much space. This planter will look great on any wall, and it's simple to build yourself using a few tools and pallet boards.
DIY Dollar Tree Wall Planter
Do you want to add a little more green to your space but are you unsure where to begin? Creating a DIY planter from a baking pan can be easy and inexpensive. Here are some fun ways to decorate your wall-mounted planters, but it's also straightforward to create your design using objects around the house for some added personality! A Dollar Tree wall planter can be your home decor, but you must have specific materials to make it look natural. This video guide will show you to create one at a low price.
DIY Vertical Wall Planter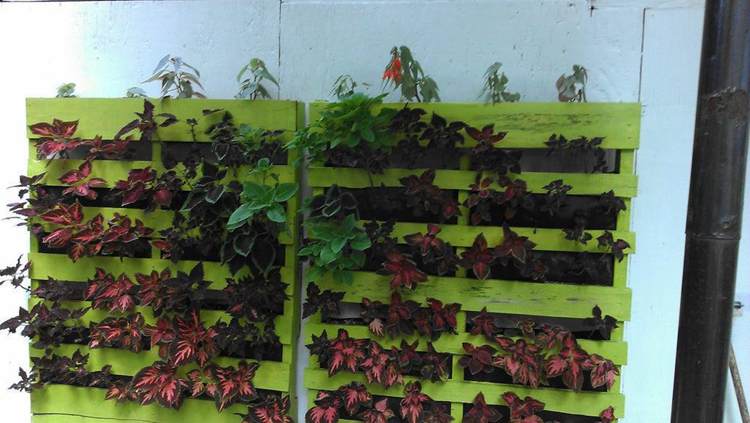 Are you looking for a vertical pallet wall planter? Are you planning to build one but are looking for instructions on how to do it? If so, this project is just for you. This vertical pallet garden gives your house a nice homey feeling. You can either put it in the kitchen or office. It's easy to build, and you'll need only two pallets, plus the wood and landscaping cloth. It's simple to make and a great way to turn pallets into beautiful, functional wall art.
Bamboo Wall Planters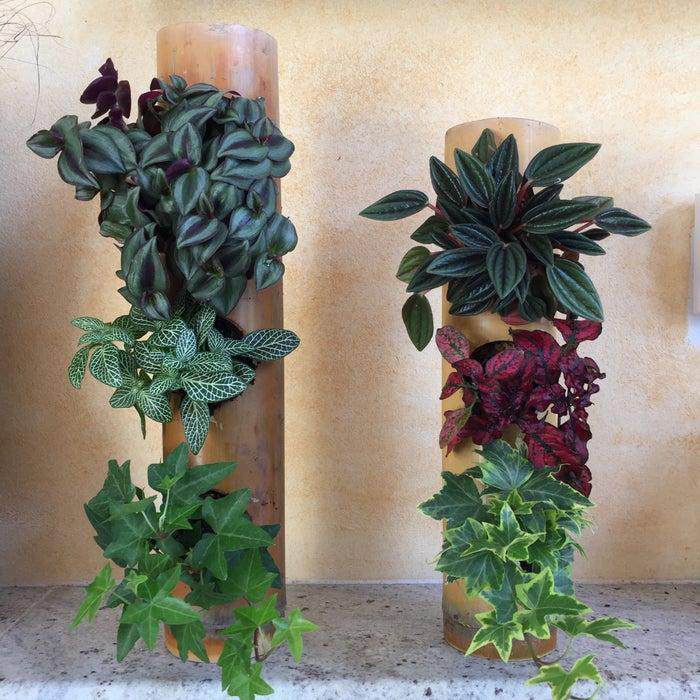 There's nothing better than the natural warmth of bamboo. This wall planter is the perfect way to decorate your home or office. It's ideal for hanging near your kitchen window, or you can use it as a conversation piece in your living room or bedroom. You can easily craft this with the material you already have at home. This simple wall planter will not only add a pop of greenery to your home but also can be used as a unique place to display.
Tetra Brik Modular Wall Planter
This modular steel planter is an excellent solution if you love growing plants but don't want the hassle and mess of potting soil. Create a modular planter that can be added to and rearranged over time with the Modular Wall Planter from Tetra Brik. The wall planter with a 3D-printed base plate that you can customize to suit your needs and your wall. You combine this base plate with different wall planters - made with either recycled Tetra Brik cartons or any other container of your choice - to create a unique planter combination.
10. Vertical Orchid Planter DIY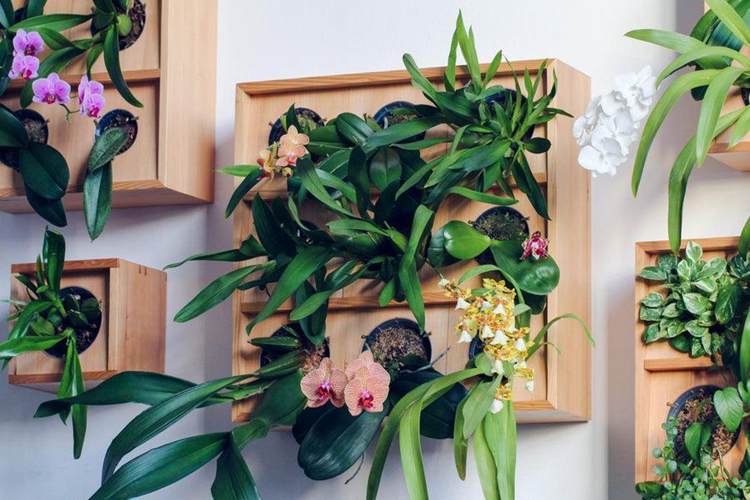 Here is a simple yet oh, so stylish planter box. It has an excellent horizontal design and stands out on the wall. This vertical orchid planter is a simple woodworking project to create a wall-mounted planter that can fill any space. With just some Douglas fir fencing wood boards, plastic bags, and screws, you'll be able to create this DIY planter in no time. The materials are easy to find at any home improvement store. You can choose any stain or paint color you like so that it can work perfectly with your décor.
11. Indoor DIY Wall Planter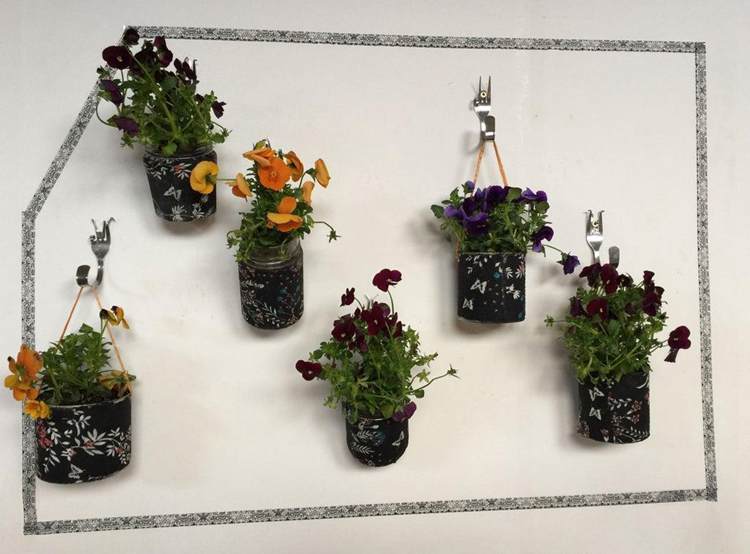 Wall Planter is the perfect solution if you love growing plants and flowers but don't have much space. Here's a DIY planter that's as cute as it is simple! All you need are a few supplies and an afternoon to make these adorable wall planters. Wall-mounted planters are easy to make and a great way to create a living accent in your home. Use simple step-by-step instructions to craft these fun wall planters from an old water cooler, plastic container, or pitcher.
12. DIY Wall Garden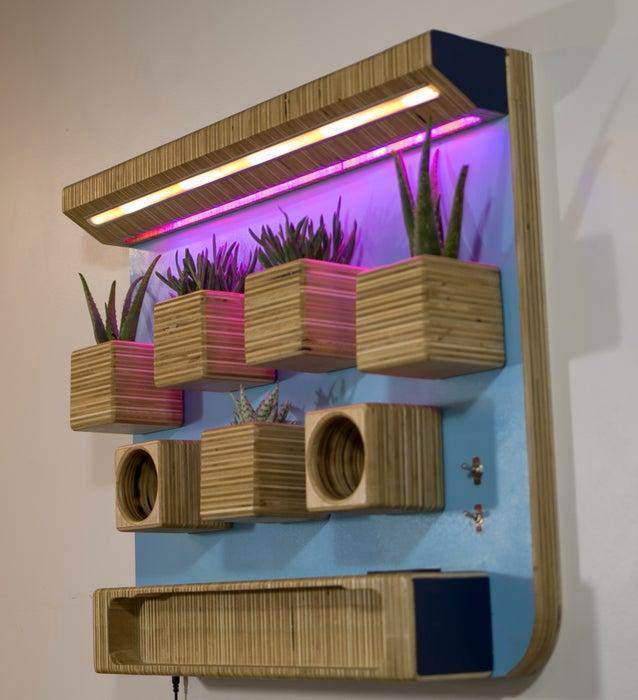 It is a perfect project if you love plants and want to make your house greener. It's a beautiful wall garden that you can build on your own. It has many benefits as it uses LED lighting and helps improve air quality in your room. This DIY project is simple and easy to make; you need plywood and LED grow strip lights. It's super easy to make, and you can customize it however you'd like. The result is fantastic!
DIY Cheap Easy Vertical Garden
Did you know that vertical gardens are a great way to have your own lush, green garden without doing dirty work? It may sound like a lot of work, but you can create one for yourself in no time with just a few materials. The result will be an aesthetically pleasing addition to your home, office, or business. If you want to be more innovative, paint it instead of the rusty brown look!
DIY Wall Planter For Succulents
If you love succulents, then you will love this DIY wall planter. This project is easy to do and can add an excellent effect to your home decor. If you have never built a wooden frame before, don't worry, it is simple and inexpensive and looks perfect when done. This DIY succulent wall planter is a great way to decorate your home, office, and garden. This project will surely bring your style up a notch for a fantastic wall-hanging idea that is easy on the eyes. The frame is made of inexpensive wood, but it looks great when finished.
Green DIY Wall Planter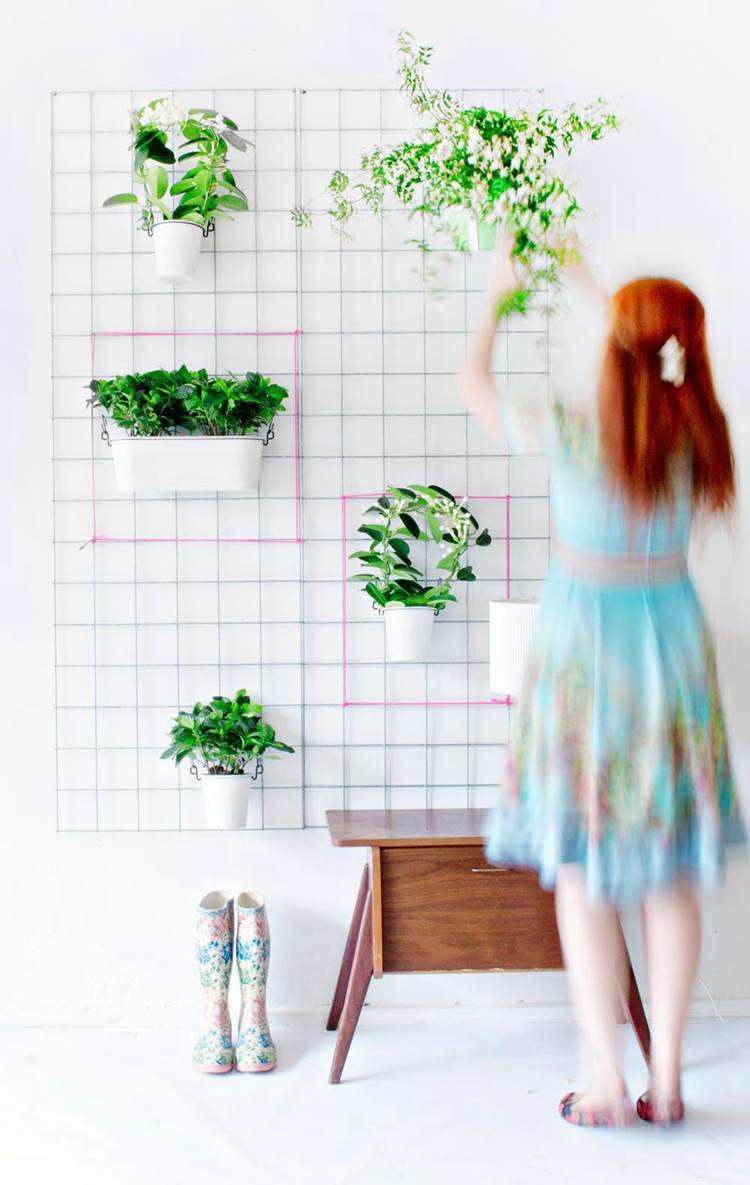 This DIY wall planter is very interesting, and it will give your home a unique look and make you stand out from the crowd. You'll need plants of any kind (succulents are an excellent option), a steel mesh in the background to hold them, hanging pots and neon-colored rope, or just some thick string. Anyone can easily install it. It's one of the most popular green wall planters, and you'll love it.
DIY Vertical Wall Planter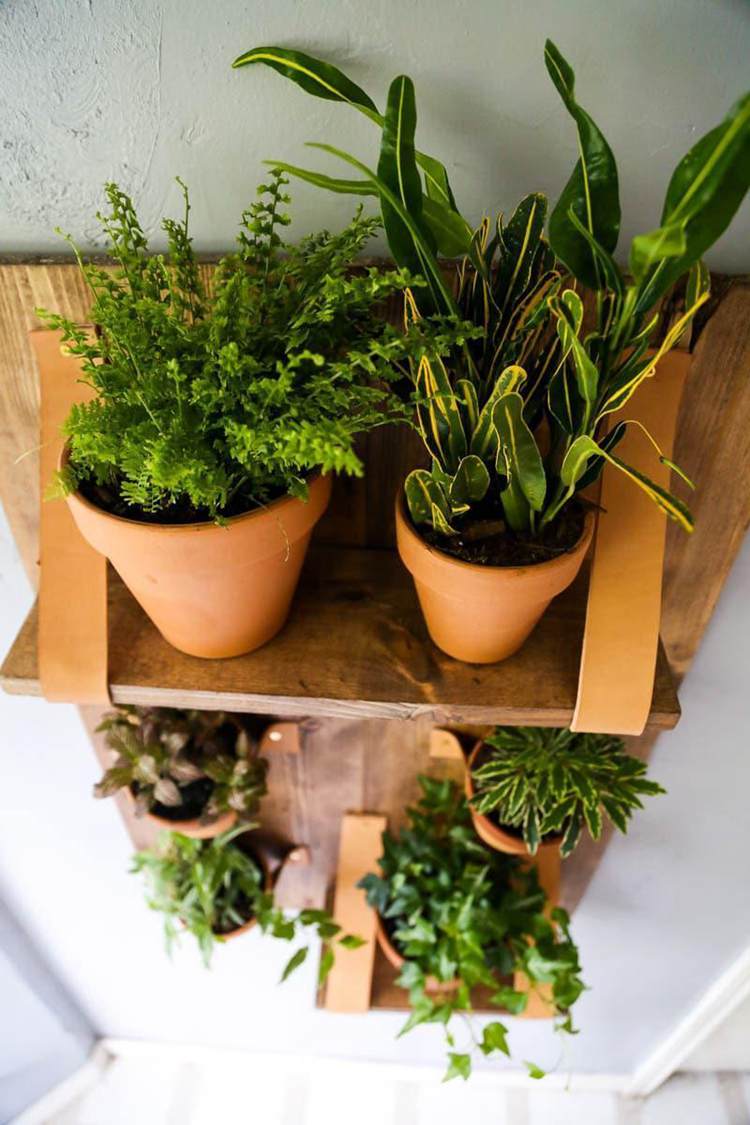 If you love the idea of vertical wall planters but are looking for an inexpensive and easy way to accomplish a DIY version, this tutorial will walk you through the steps of making your own. The wood is relatively inexpensive, and after a little bit of hard work, you'll have something fantastic that gives your home or office a fresh look while simultaneously reducing the amount of space taken up by plants in the area. Easy to build and great looking, this vertical wall planter will add a touch of style to your house. It's pretty easy to assemble, and you'll be done in no time.
DIY Mason Jar Wall Planter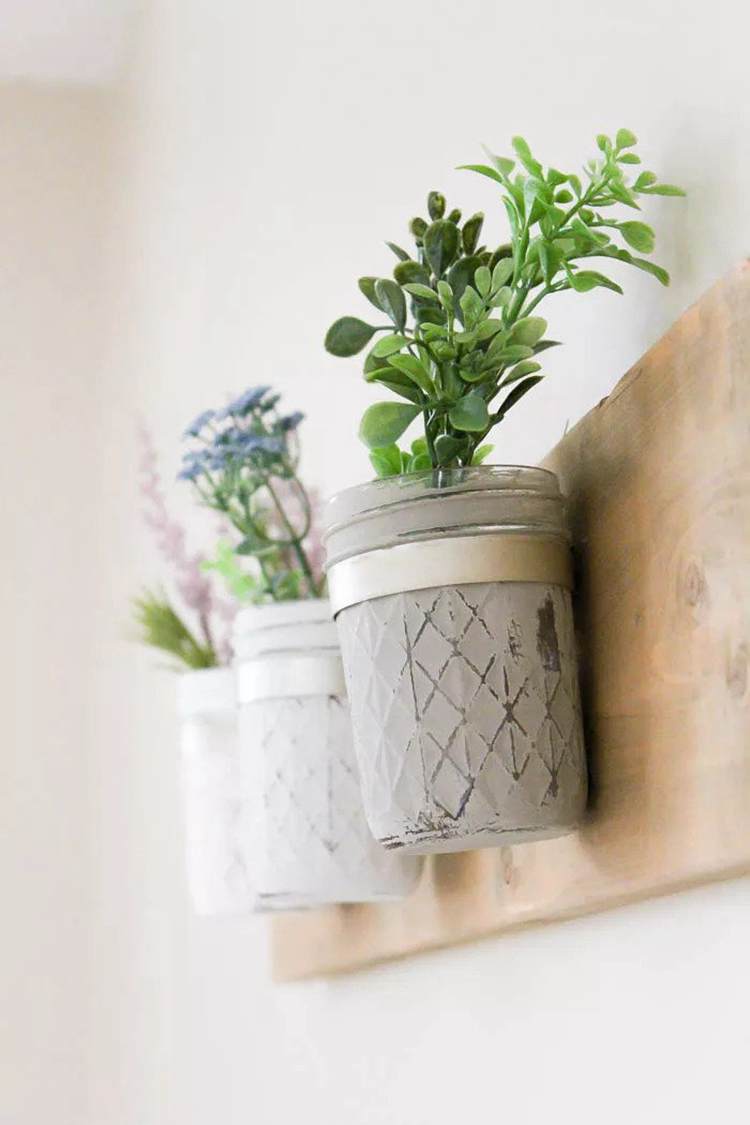 Love plants, but need an excellent way to put them in your home? Take a look at this DIY Mason Jar Wall Planter. You'll need an old wooden crate, some screws and molding (or even just wood planks), and mason jars to hold all your green friends. You don't need much money to get beautiful plants and flowers. All you need is a wall planter that's easy and cheap to make by yourself. You don't need much money to get beautiful plants and flowers. All you need is a wall planter that's easy and cheap to make by yourself.
DIY Succulent Plant Wall
Have you ever wanted a wall planter that was also a work of art? Now you can make your succulent wall planter, which is both functional and beautiful. In this video, the creator demonstrates how to make one using real succulents, pebbles or rocks, baling wire, adhesive, and paint. You can do this project with minimal materials that cost less than $20, and it's easy to install. You'll love this DIY succulent wall planter. It's perfect for home decorating and can be hung on any wall. This guide walks you through the simple steps of creating a beautiful planter wall with a tropical twist.
DIY Succulent Wall Planter
A succulent planter is a great way to add pops of greenery to your home decor. But it's not always easy to find one you like or even big enough for your needs. In this video, the tutor will show you how to make one out of wood boards, wood putty, and more. It's an inexpensive project that would be perfect in any bathroom or kitchen space. This DIY succulent wall planter will allow you to easily grow these plants and display them in style!
DIY Plant Wall Under $20
If you want to make your wall planter, this is the perfect way to do it. This easy step-by-step guide will show you how to make a planter from scratch. The materials are cost-effective and relatively simple to install if you follow the instructions and have the right tools. Follow the video for the complete DIY process and see that nothing is holding you back from turning your plants into wall art! This DIY wall planter is great for any outdoor space and adds a classy look to your garden. See how easy it is to make and enjoy the freshness of plants right at your doorstep.
How To Make Indoor Wall Planters
Here's how you can easily make your wall planter at home. Follow the instructions while watching the video, and be sure to have all the materials needed ahead of time. It will take you a few hours to finish, but if you have the tools on hand and are looking for a new DIY project, this will surely inspire you! With simple supplies and tools, you can make this indoor wall planter that is both beautiful and functional. It's easy to customize the size of your planter, so add it to your living room or anywhere in your home for a fresh burst of color.
DIY Wall Hanging Planters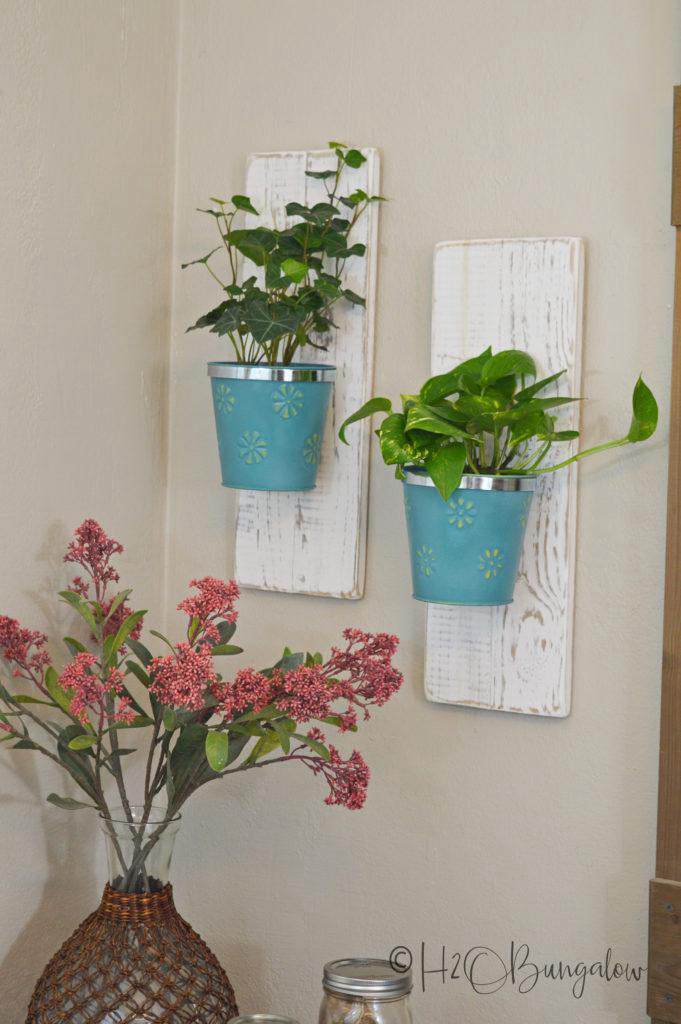 If you love your garden but don't know how to make a wall-hanging planter, this guide is for you! In this DIY guide, you can create a wall hanging planter that will easily fit on the wall and provide your garden with all the sunlight it needs. The most important thing is to find the right tools, like the right mix of plants and flowers. You can also change up the designs or materials, depending on what you want out of your life.
DIY Wall Planter
In style, this attractive wood wall planter displays your plants, flowers, and other blooming beauties. This standing wall planter can be in various sizes to fit your space, while its natural wood finish adds a fun twist to small gardens everywhere. No need to pick the right spot to hang a plant - lean it against the wall and start planting! This DIY Wall Planter will help you create a beautiful focal point in your home. It's easy to make and can be painted in any color - endless possibilities.
DIY Wooden Wall Planter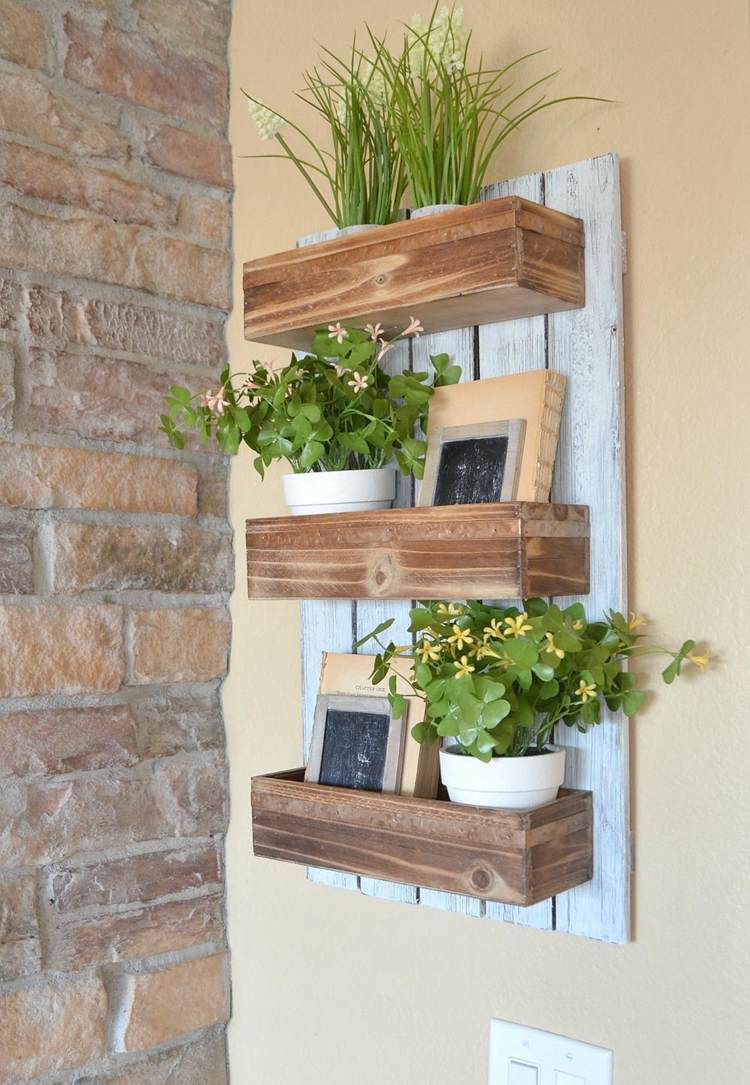 Planters are everywhere. They relax, make us happy, and brighten up our homes. If you are into DIY projects and love plants, then this wall planter is the one for you. Thanks to the pallet boards, it has a rustic touch and is super easy to make. It can also serve as a floating shelf if you need additional space in your home. The hanging planter takes up very little space, so that you can grow just about anywhere. And with its rustic design and cedar finish, it looks great in any indoor or outdoor setting.