If you or your child is a fan of the Disney fairies, then you have probably heard of Tinkerbell. She is one of the most popular characters in Disney's fairy world and has been around for quite some time. She has become an icon in her own right and is a beloved character that many people look up to and admire. This year, why not take your little one's love for Tinkerbell to the next level? You can do this by creating a unique DIY Tinkerbell costume that will make them feel like they are part of the action! Here are some great ideas on how you can make your own Tinkerbell costume.
DIY Tinkerbell Costume Ideas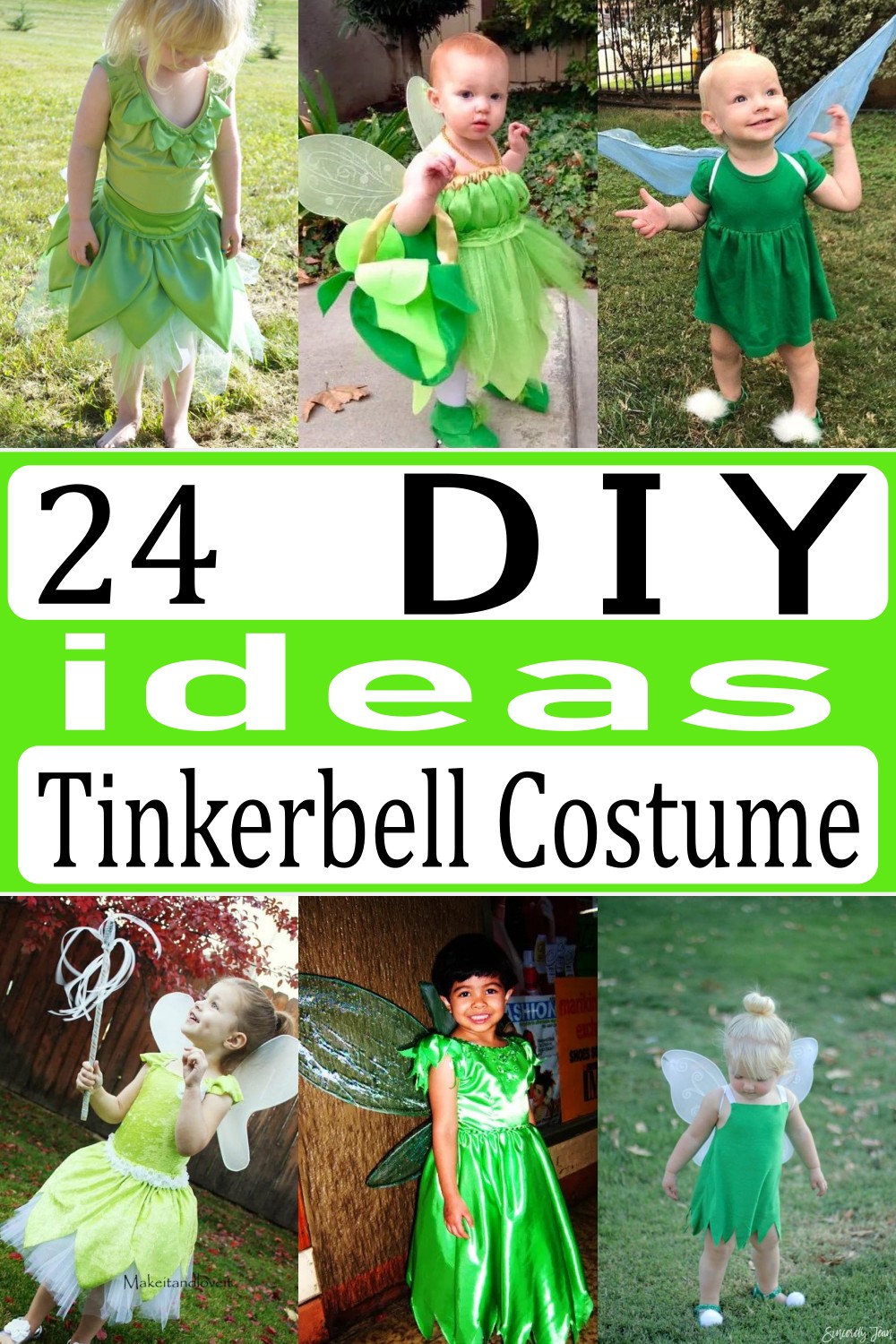 Tinkerbell is one of the most popular Disney characters of all time. She has a magical ability to flit around and make wishes come true, which makes her the perfect character for Halloween. If you're looking for an easy DIY costume idea that will make you stand out in the crowd, then you should try out this Tinker Bell costume. You can dress up as Tinkerbell with help from your favorite store or even make your costume. Here are some DIY Tinkerbell costume ideas. Whether you want a cute outfit for Halloween or a close look for your next party, these 24 DIY Tinkerbell Costume Ideas make it easy to find a great look for any occasion!
See More: 25 DIY Bunny Costume Projects For Easter
Materials needed for DIY Tinkerbell Costume Ideas
Tinker Bell costume materials:
1.8 of a yard of lightweight green fabric for the dress
½ yard of black fabric for the shirt and pants
5 yards of white tulle
One tube of craft glue
One pair of scissors
One hot glue gun
How To Make A Tinkerbell Costume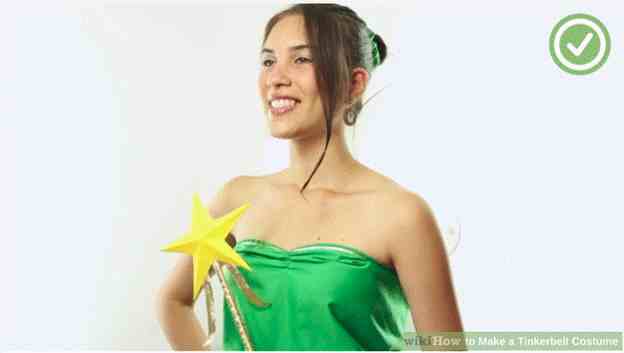 It's always fun to dress up in costume, especially during Halloween. The Tinkerbell costume is a simple, impressive ensemble that can easily be made from clothes you already have in your wardrobe. The outfit is complete with a Tinkerbell wand and a pair of fairy wings, which adds more fun to the costume. All you will need is a green dress, a cutter, and a star-shaped wand that you can find at any party shop or even a party store.
How To Make A Tinkerbell Costume From A Shirt
This video tutorial will show you how to make a Tinkerbell costume from a shirt. You can make this Tinkerbell costume for your little girl with just one shirt. Get everything you need at the craft store, and it does not cost too much. All you will need is some scissors, hot glue, elastic cord or ribbon, some fluffing material, and some white fabric paint. This is so cute and easy to make, and it will be one of the most unique costumes around!
DIY Tinkerbell Costume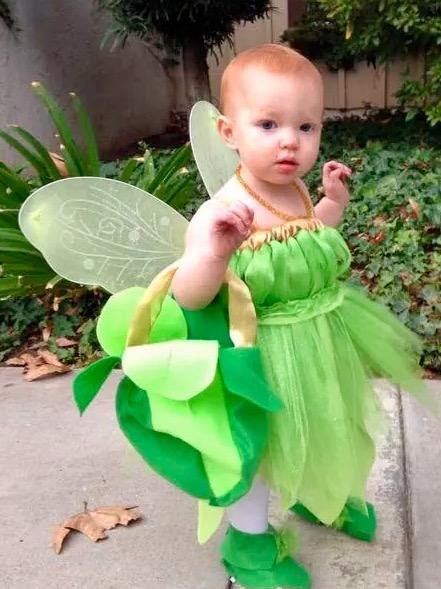 Tinkerbell is a fairy character from the magical world. She has bright green skin and a crop that resembles wings. The most recognizable feature of Tinkerbell is her brightly colored dress. This Tinkerbell costume is a must for every young girl! The dress and shoes are made from material that can easily be found at your local craft store. This is a no-sew project, so it's great for beginners too! Unsurprisingly, this little fairy is one of the ultimate Halloween costumes for any little girl!
DIY Tinkerbell Costume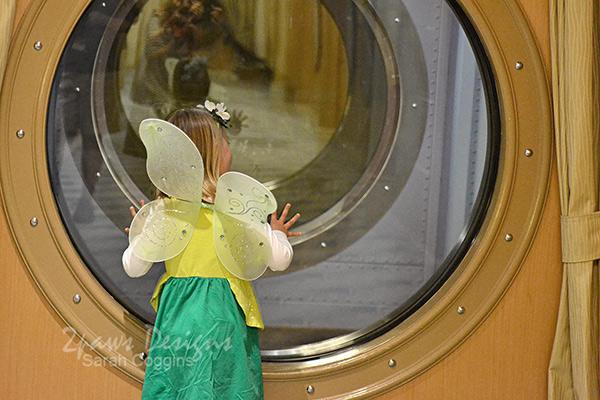 Become the lovely Tinker Bell this Halloween with this DIY Tinkerbell costume. All you need is yellow fabric, green fabric, an elastic band, and a pair of wings you can make yourself. Those creepy Halloween costumes in stores are so expensive and overpriced! Why spend your hard-earned money on something so generic when you could make unique outfits at home? It's simple to make and will be a big hit at her little girl's Tinkerbell party! And if she wears it again, what better way to remind her of the special day?
DIY Toddler Tinkerbell Costume And Hair
This is a beautiful DIY costume for a baby girl! You can use green fabric and elastic to make the tutu or ruffle. The wings are made of cardboard. Dress your baby up as Tinkerbell in this DIY Toddler Tinkerbell Costume! Wear this sweet costume on Halloween, playtime, or any other special occasion. You will surely love this DIY Tinkerbell costume, as it can take your little one's outfit to the next level. This easy homemade children's Halloween costume will surely bring smiles to everyone, especially their mom!
DIY Fairy Tinkerbell Costume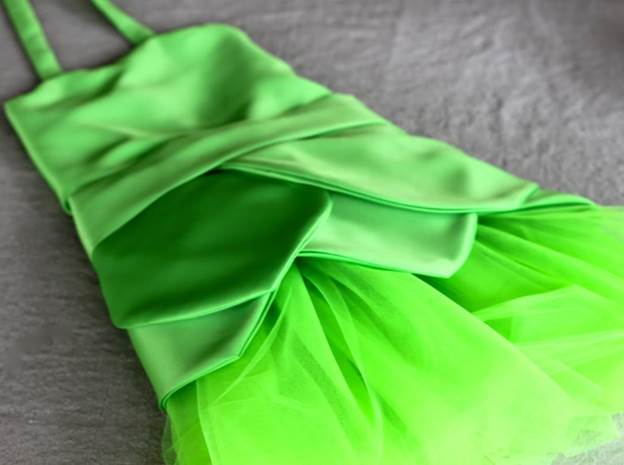 Do you know what fairies wear? We thought of and created this DIY Tinkerbell Costume that is perfect for your little fairy. You can be a magical girl who will have a lot of fun wearing this costume alone or with the whole family! You'll need the following materials: Tulle or another see-through fabric to make the tutu, fabric for the dress, and an elastic band for attaching it to the waist. Make it yourself by following the pattern and instructions.
No-Sew Tinkerbell Costume
Have a young girl that wants to be Tinkerbell? That doesn't mean you have to spend much money on a costume. This easy no-sew Tinkerbell costume is perfect for your little princess. You will need tulle, string, fabric, and hot glue for this project. This no-sew Tinkerbell costume requires only a few simple steps. Start by cutting out the skirt shape and attaching tulle to the edges. Attach your shuttlecock shape, then thread string to make it easy to wear. Make the holes where your arms will go, and you're ready!
DIY Tinkerbell Costume No Sew For Kids
This Tinkerbell costume is perfect for all those who love DIY projects. This DIY Tinkerbell Costume No Sew For Kids project will make your kids look adorable and fairy-like for the party. With this easy to follow step by step instructions, you can make this dress within a short period. This easy, no-sew costume idea is perfect for dress-up or Halloween. The wings are made using a large piece of white poster board cut down to size, then decorated with green paper strips.
DIY Tinkerbell Costume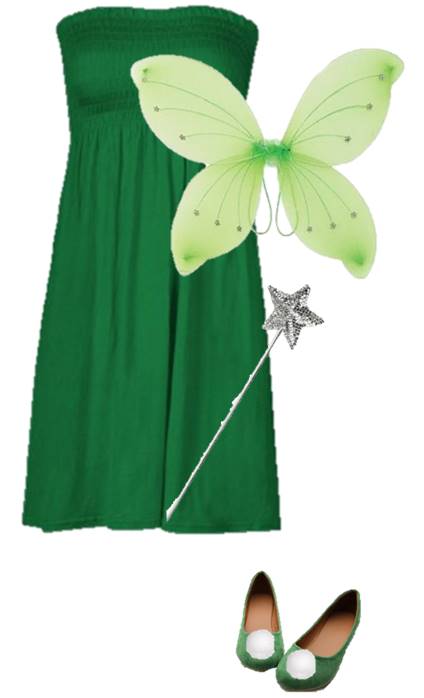 Tinkerbell is the main character in the fairy tale Peter Pan. She is a mischievous fairy who can create precious pixie dust and other magical things by dancing. This costume represents that character very well. This one is perfect if you're looking for a simple yet effective costume idea! It's easy and fun to make with whatever you can find around the house and in no time! This simple Tinkerbell costume is an excellent way for Disney fans to celebrate their favorite fairy.
How To Make A Tinkerbell Costume
Tinkerbell is always happy, she wears a beautiful green dress, but she has black flats. You can play with this idea and make the adorable costume yourself. Draping is the main way to achieve a good fit for your bodice dress. The threads are easy to look through when you are sewing and make sure that you can sew straight as possible, so it lines up nicely. To make the Tinkerbell costume, you will need green fabric, flannel, and lining. Cut out pieces of the center, side, and back. Spray your flats green before wearing them for a full effect.
DIY Tinkerbell Costume For Kids
This simple-to-do DIY Tinkerbell costume for kids is a great way to dress up your little girl as everyone's favorite fairy. This is a straightforward pattern to put together, and with the help of green fabric, glitter, and wings, you can quickly turn your little girl into Tinker Bell. In addition, you can also use a regular green fabric instead of felting to make this fairy dress. It will also be an excellent idea for your kids during Halloween and Christmas.
How To Make Tinkerbell Wings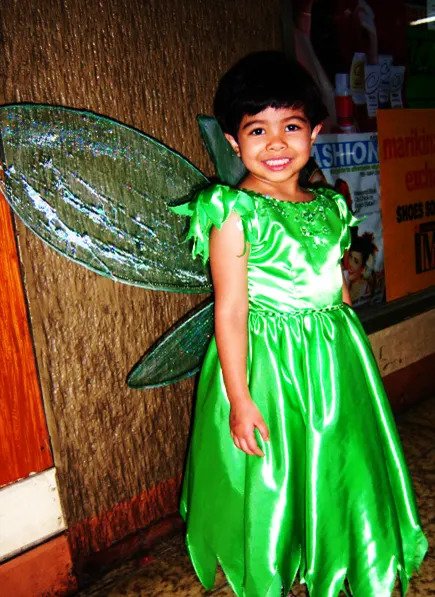 This Tinkerbell costume is detailed and gorgeous. It is made from metallic wire, fairy dust, and green tulle. You will need an easy-bend floral stem wire, pixie dust, glitter glue, and a wand to represent her magical fairy dust. This costume is the perfect way for your child to get into the spirit of Halloween or dress up in their favorite character." You can add some glitter or pixie dust to give it some sparkle. Then add tulle over the wire frame and secure with glue to your liking.
Tinkerbell Hair, Makeup, And Costume Tutorial
You're getting ready to go out with your friends and dress the part of Tinkerbell! This is a great cosplay makeup tutorial where it will show you how to turn yourself into a real-life Tinkerbell. To start, you will need some green eye shadow and glitter. You can use either gel eyeliner or a makeup brush to apply it around your eye on the upper lid. Learn how to create a Tinkerbell costume with all the right touches. From her hair, makeup, and costume look, this tutorial will show you how it's done.
DIY Tinkerbell Wings
Tinkerbell wings are made of cardboard, spray adhesive, and foil tape. Craft the wires to form the wings. Cut out your pattern on paper. Try on your wings by holding them up and securing them with safety pins. Note where you need adjustments to make them more comfortable and custom-fit your bust size. Our Tinkerbell Wings are an easy way to create a costume that will make an impression at any party.
DIY Tinkerbell Costume And Makeup
Tinkerbell is a fairy character in Disney. She is also known to appear as an animated character in the Disneyland version of Fantasia. This outfit is quite simple and easy to put together. Keep it simple by using the right makeup and applying eye makeup with a green undertone. Dust over your shoulders with glitter to create the perfect place for your shoulder pads to sit! It might take you a few hours to get everything done, but it will be worth it in the end!
DIY Tinkerbell No Sew Costume
This Tinkerbell no-sew costume is a fun, easy, and quick-to-make costume. This outfit can be done without sewing and will be ready for play in no time. All you will need are basic craft supplies. With step-by-step instructions, this is the perfect project for beginner crafters. This includes a fantastic tutu that looks just like a real one and is decorated with beautiful sequins, which makes it look more glittery!
DIY Tinkerbell Skirt Top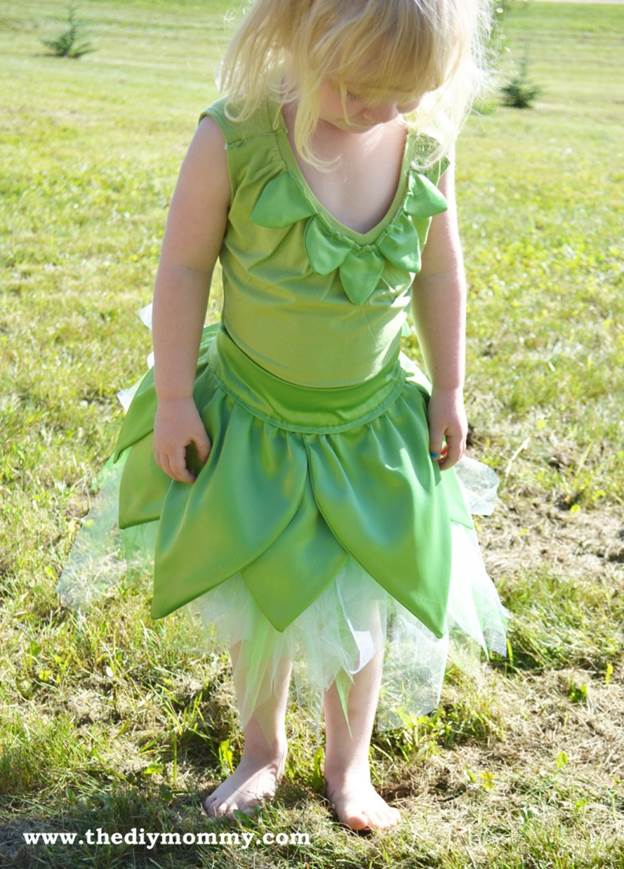 Inspired by the fairy in Disney's "Peter Pan," this Tinkerbell skirt is sure to make you feel extra magical. This skirt can be made from satin fabric, tulle, or any other fabric you choose. A belt can be made to go with the petal pattern on the front and back. The top portion of this costume is made from a tank top. Read through the instructions before starting out to make your own for Halloween or for dressing up.
DIY Tinkerbell Costume
Tinkerbell is every girl's favorite fairy. She loves to fly, but she's clumsy and always falling. When you wear this DIY Tinkerbell costume, your child will be sure to fly high into the sky with excitement! Make your own Tinkerbell outfit from scratch, or choose from the vast selection of Tinkerbell costumes we offer. This costume is so easy to make you'll be able to whip it out for your next event quickly. It can be used as a costume or sunsuit when you want fresh summer air!
DIY Tinkerbell Shoes
Tinkerbell is one of the most beloved characters in Disney's history, so turn your little girl's favorite movie into a DIY shoe you can make right at home. They are easy to make and very fun! This is an excellent project for kids of all ages. With some materials and imagination, you can make these fun shoes with your child or for your favorite little Tinkerbell fan. All you need to make these DIY Tinkerbell Shoes is some green acrylic paint, a brush, hair clips, mod podge, and pompoms.
Tinkerbell Halloween Makeup Tutorial
This Tinkerbell Halloween makeup is a great way to be more comfortable in your skin this Halloween season. It's not overly dramatic and can be a warmup for more dramatic looks. This is a simple, less crazy makeup than what you're used to. It involves some glitters and sparkles. You will need some glue and glitter to enhance the look of your face. It takes time to create but once applied, you'll have plenty of compliments on it all night long.
DIY Kid Tinkerbell Costume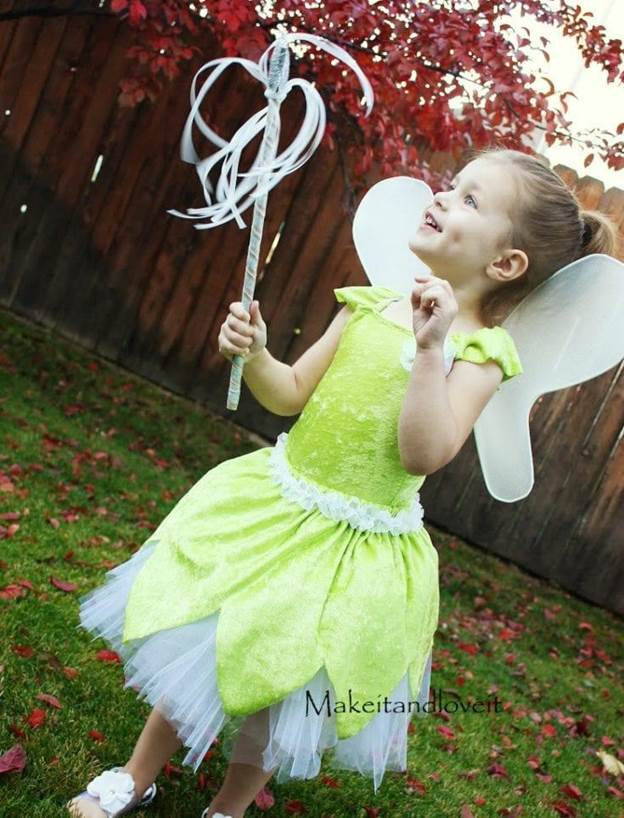 This lemon green tutu set gives your infant a beautiful, unique look. With the convenient Velcro attachments, the tutus adhere in a snap. This one is easy to make, and you can use any color fabric or ribbon that suits your taste. Make it a part of your clever baby hangout list! Your little princess will be everyone's favorite fairy fluttering through the forest in this DIY Tinker Bell Costume. This costume is perfect for spring, Halloween, and any day you want to feel like an enchanted forest fairy!
DIY Tinkerbell Costume
This pattern is perfect if you love the classic Tinkerbell costume but don't want to spend money on a pre-made one! It shows you how to make a replica of the famous costume and includes everything you need, down to the patterns for each part. It's just basic crochet, so you can use this technique to make many things like a scarf, hat, or even underwear. You can even use different types of fabric than the yarn, such as felt or scraps from your closet.
DIY Tinkerbell Costume And Makeup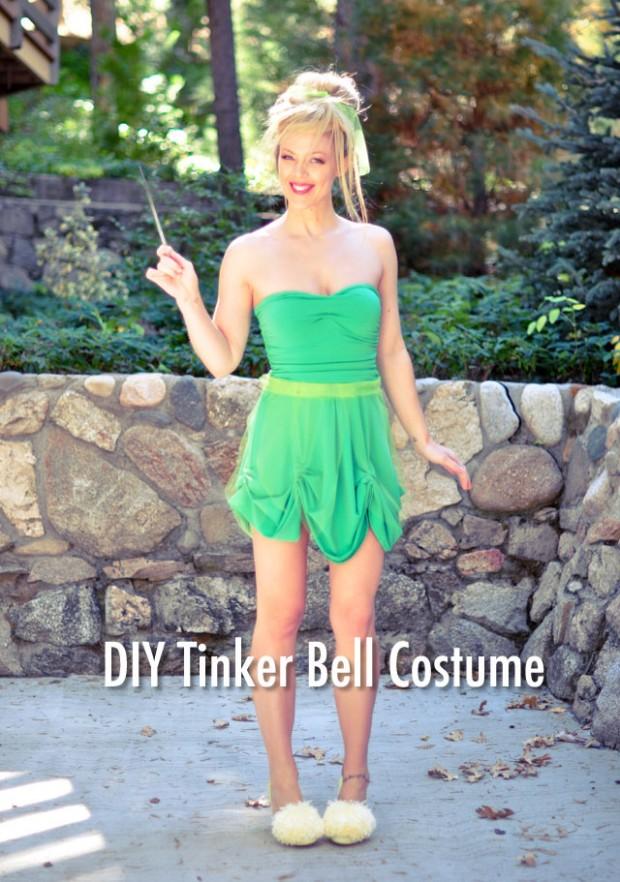 Your fairy royalty has arrived in Tinkerbell costume! Getting the look of Tinkerbell is easy! With some help from your sewing machine, you will be ready to dress up with a cute costume in no time. Here's how you can easily make this DIY Tinkerbell Costume and Makeup. Wear this tutu and soft wings to a Disney-themed ball, or make some magical mischief in the backyard. You can easily reuse the gown again and again if you'd like.
Tinkerbell Halloween Tutorial
Liven up Halloween with a bit of help from Tinkerbell. The flying fairy never lets you down and lights up your life. Well, with this wizard of makeup tricks, you'll be sparkling like her in no time. And it won't take long to make your face look like her charming smile." Here is a Tinkerbell Halloween tutorial for the makeup for the face. The fairy is always playful and vibrant, so make sure to bring out those vibes by getting creative with your makeup.