Tie racks are a great way to display your ties and can be used in many different ways. This is a great way to show off your tie collection if you have a small office or home. You can also use them as a hanger for other clothing items such as scarves, belts, or jackets. They have several other benefits; here, we have a good number of easy, assessable, and fun creations of DIY tie rack Projects available for you.
Instead of having to keep folding up and ironing your ties when you want to use them, you can have a rich display of your ties in a rack. The best part about making our tie rack is that it's easy to do. All you need is some metal wire, some clothespins, wood, and paint if desired. The easiest way to make one is by following DIY Tie Rack Plans below.
DIY Tie Rack Projects
Tie racks are a necessity for anyone who has a lot of ties. If you probably have more than a few ties in your closet, Then the problem with this is that there never seems to be enough space to hang them. A tie rack can solve this problem by allowing you to hang multiple ties on one bar. This gives you more room in your closet and makes it easier to find your favorite neckties when you need them most (on the weekends). Choose one of the best plans for making a tie rack form below and start making a beautiful tie rack.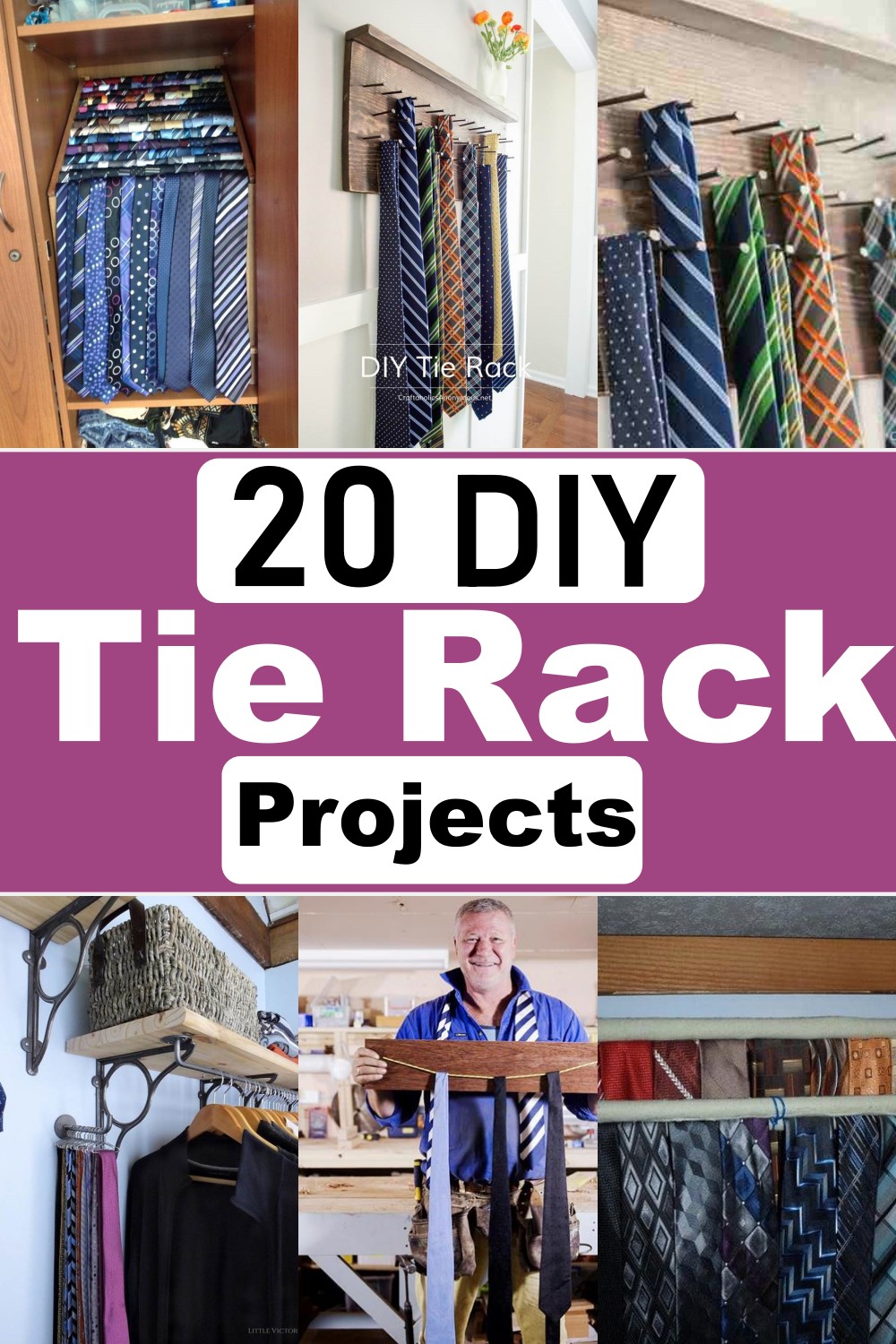 Low-Budget Tie Rack Idea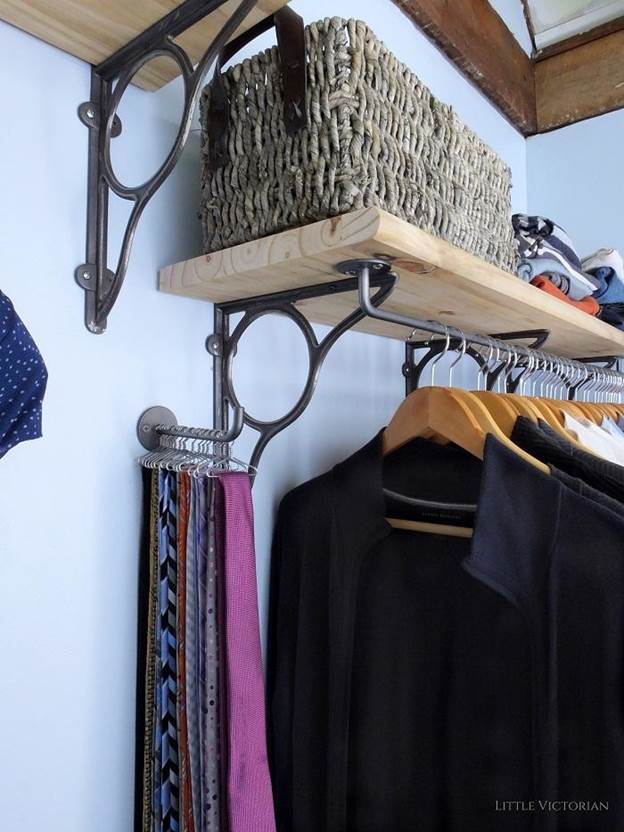 A tie rack is an important investment piece to have in your closet. It keeps your ties neat and organized, preventing you from looking like a mess when trying to accessorize for an event. This tie rack can complete in less than an hour, and all you need are some basic tools and materials! A low-budget tie rack is the perfect countertop addition that will save your ties from getting wrinkled and losing their shape.
How To Make A DIY Tie Rack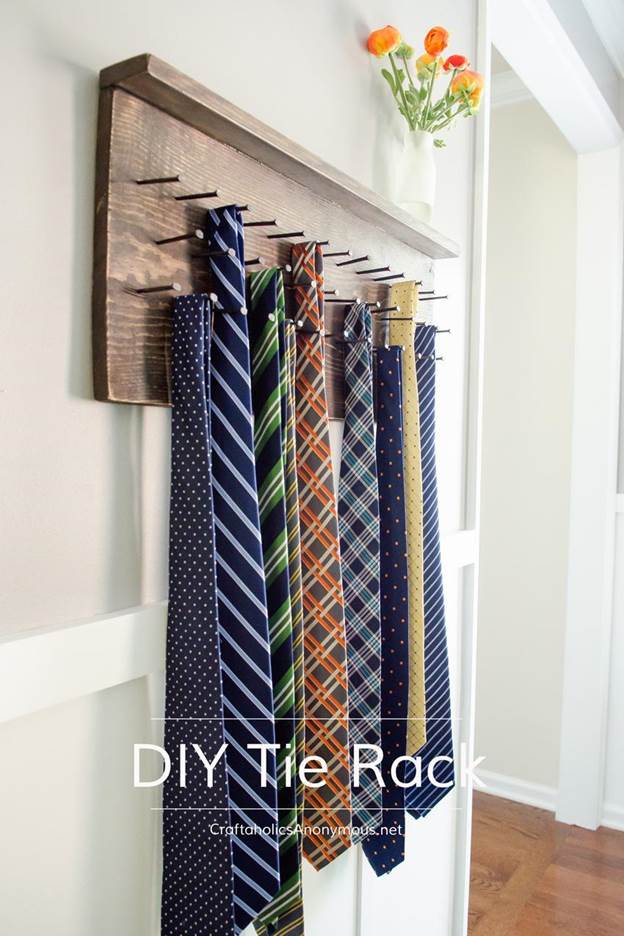 Dressing up for a business meeting doesn't have to be stressful or expensive. With this tie rack, you can have a closet full of ties in no time! Use these step-by-step instructions to make the tie rack that allows you to easily see all the colors, shapes, and sizes of your ties so you can quickly select the perfect one for your next interview or any event. The combination of materials makes this project very eye-catching.
 Space Saving Tie Rack Plan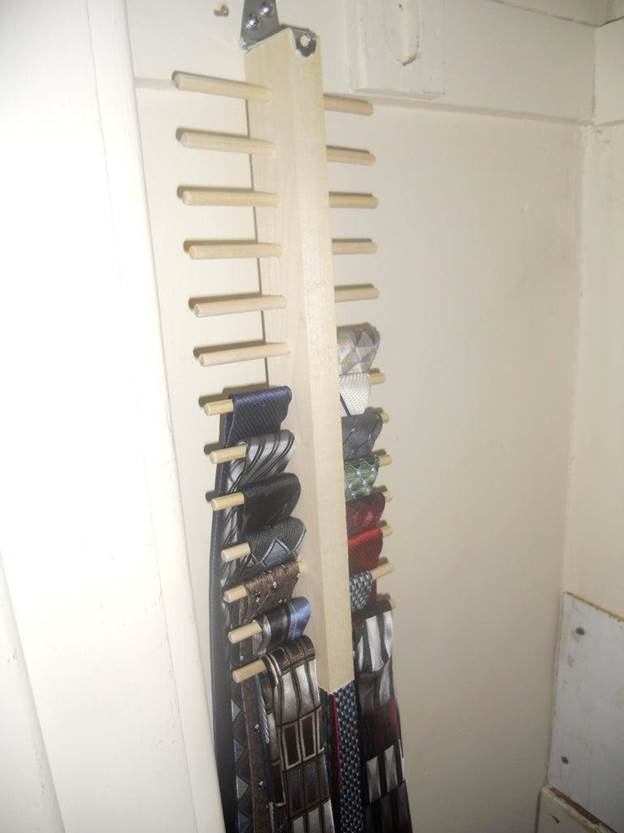 Hang your ties just like the pros do with this sleek and modern tie rack. This simple design takes up very little space on your bedroom or bathroom wall but keeps all your neckties in one place for easy access. It's easy to make and only requires a few small pieces of wood and some simple tools. The pegs are spaced so that a tie can hang comfortably between two others to save you room and ensure your favorite accessory doesn't get wrinkled.
Bamboo Tie Rack Idea
If you're looking for a beautiful and unique way to display your ties, this DIY tie rack might be the answer. It is made from bamboo; just cut the bamboo to size, glue it together, and make a hook with a screw. And can be painted or stained to match any decor. The full instructions are provided in this tutorial so that you can create your piece of wall art. This is an easy yet stylish tie rack to hang your ties and scarves.
DIY Tie Rack Hanger
The Tie Rack Hanger is a tie hanger that can store several of your favorite ties. It is classy enough to house just a few ties, except you will want to overlap in the long run. It has the shape of a real hanger, only that there are layers below the first. To make this, you will need wood, a dowel rod, wood glue, and a finish. Create your pieces and attach them for stability. This guide shows you the complete step-by-step instructions and follow-up steps.
Spent Ammo Tie Rack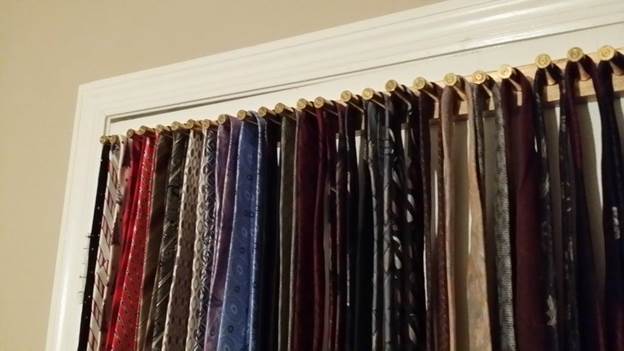 If you have a good number of ties and don't have a place to store them, this DIY tie rack is an excellent project to tackle. Just grab some scrap wood, drill out holes for all the calibres, add a base and you're all set. The tie rack can be hung on the wall or propped on the floor. It's pretty simple and will look great in any room of your home or office.
Tie Rack And Hanger Idea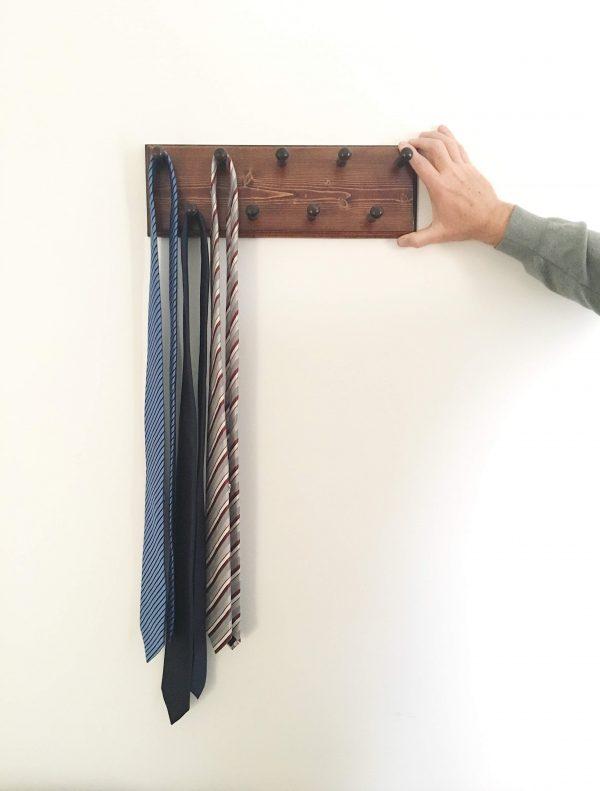 DIY Tie Rack And Hanger is a simple, easy-to-build project that makes a great addition to any space. This tie rack can be cut to fit on most doors or walls and is easy to assemble. Paint it a color that matches your room, or leave it natural and let it match other wood detailing in your home. Create your tie rack with this easy-to-follow tutorial. The project is simple to make but still impacts any wall.
DIY Tie Rack Tutorial
This tie rack is made using a few wood pieces and nails; choose the length of your board and drive in the nails at an appropriate distance from one another. Use the cardboard you have cut out to hang your ties according to their widths so they do not get crumpled. This DIY tie rack tutorial is perfect for organizing your space and easy to follow. Go through this guide and learn more!
Easy Tie Rack DIY
If you have an unusual collection of ties, then you may need a rack as big as this. This rack has multiple layers and can be used to store your ties, scarves, and wraps neatly in your wardrobe. It lies in layers, so you will still see the patterns of every tie to know which to pick from quickly. It's also an elegant piece of furniture that organizes your wardrobe and displays your collection of ties beautifully.
How To Build A Tie Organizer
Put all your ties, belts, and cuff links in one place with this DIY tie organizer. This box has a glass frame to showcase your ties and keep them safe. It's easy to make, and you can customize it however you want. It's a great way to keep your ties handy while keeping them tangle-free. This is the best way to keep your tie nice and neat. It will help you keep organized, and it's an excellent idea for someone who has everything and needs something no one has ever seen before. It's easy to make and can be customized any way you want.
DIY Wooden Tie Rack Idea
This simple DIY wooden tie rack is easy to make and looks great on any wall. First, measure and cut the pieces of wood you'll need, then secure them into place with clamps and drill holes in them. To keep things tidy and neat, once you've fit the pegboard onto your wall, you can carve a name or design into it if you wish—it's completely up to you! This DIY wooden tie rack is simple to build and does not take much time. Watch this video tutorial that will teach you the whole making process.
How To Make A Walnut And Brass Rack Tie
With a little time, patience, and DIY knowledge, you can create a stylish piece of furniture to serve your needs. This tie rack is made with walnut and brass to give it that extra touch of class. The first step is to measure out your wood and cut it appropriately. Then, glue your pegs into place before attaching them to the woodwork. A great way to spruce up your closet space! It's easy to make, and you can use your creativity to decorate it.
DIY Tie Hanger Guide
This DIY tie rack is a great way to brighten up your closet. This project will only take a few minutes, and you can have an organized closet in no time. To make it happen, you'll need fairly sturdy shower curtain rings and a hanger. This DIY Tie Hanger can help organize belts and ties and does not require any assembly. This video guide shows you the complete step-by-step instructions and follow-up steps.
DIY Tie Rack Tutorial
For a fashionable and organized way to store your ties, try this DIY Tie Rack. Paint a frame of your choosing and cross an old belt on the top bar before strapping it down to the frame. You can use this to hold any tie conveniently and stylishly. It is a great way to organize and store your ties, belts, and other accessories; You can create the perfect accessory for your closet with just an old frame, some paint, and an old belt. The video above shows you the complete procedure.
How To Build A Simple Tie Rack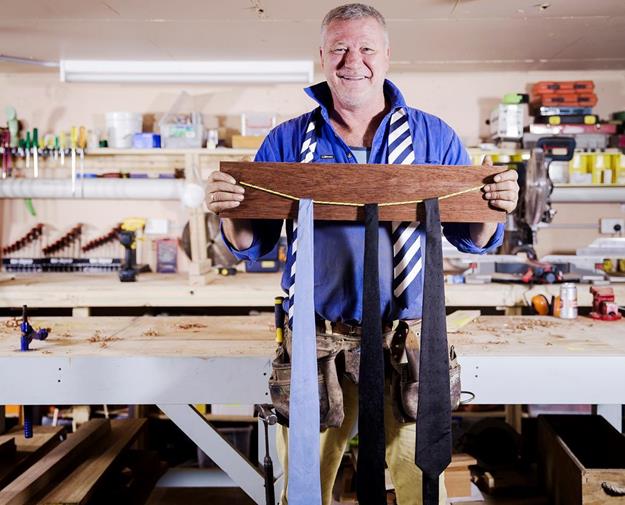 Are you looking for a tie rack that won't cost you anything to build? This simple, DIY tie rack does just that! It uses a rope, which adds an element of personality to your tie storage area. This is also a great choice if you want your ties hanging in a different room, as it makes them easy to grab on the way out the door. This is the best project for saving money and creating a great thing for your home. You will find it easy to make because it uses minimal tools and materials.
Space-Saving Tie Rack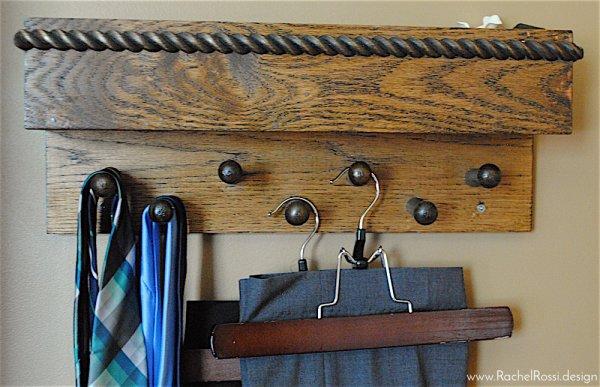 This tie rack can be assembled in less than 20 minutes, and it's a great way to hang up those ties you don't have room for. You can make it with things you probably already have lying around your house. Because this version is made of wood and has notches, no tools are required. It's easy to make and sturdy, providing neat storage for your ties, so they always look neat and keep you organized.
Closet Tie Rack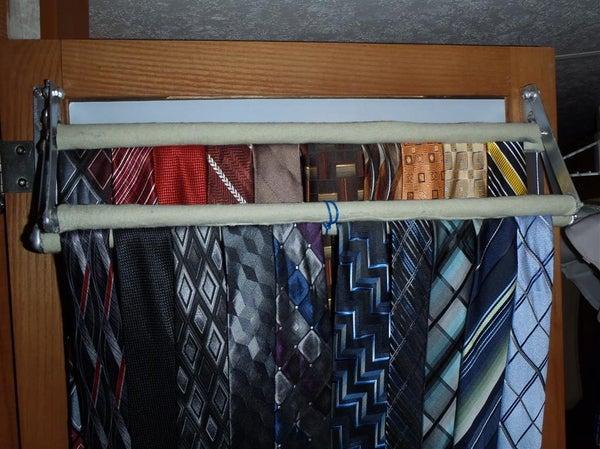 According to the name, this closet door clamping DIY tie rack is fastened securely to the inner door of the closet, so as soon as you pull it open, you come in contact with your collection. The first step is to make a plan using measurements. The plan should clearly show the location of each bar, where it will be mounted on the door frame, and its inclination angle. The second step is to make a cardboard model or mock-up for testing purposes. This helps ensure that everything fits perfectly before starting work on your tie rack.
Make A Crafty Tie Rack
This tie rack can be made in a few hours; It's easy, fun, and inexpensive. You need some basic tools (some are optional) and materials. This tie rack can help keep your ties organized and neatly displayed on the wall. Make this beautiful tie rack to keep your ties tidy and secure. The hooks are screwed into the back, but if you have extra time, here's a tip: Drill holes in each tie and attach a screw or pin to hold it in place. This tie rack is easy to make and gives a nice look to your house decor.
 Simple Tie And Belt Rack
This tie rack is a great way to organize ties and belts, especially if you have a smaller closet with limited space. Measure out the tie rack to the size you want, then paint it with a stain that complements your room's color scheme. Drill holes in it for the pegs to fit in comfortably, and keep everything wrinkle-free by using binder clips (also called clothespins) or hangers; if you don't want to remove your ties from their bags, authority in your hand. Watch this video tutorial that will teach you the whole making process.