Throne chairs—those magnificent pieces of furniture that make their user look powerful and important—are a way to unleash your inner monarch. While in our society, we're used to seeing thrones as symbols of royalty, the throne originates in antiquity as a piece of furniture for power holders of all kinds, from kings to senior leaders in local communities. Imagine the awe you'll inspire when you sit on one! Whether you want to be the leader of your own small kingdom or look like it, here are 15 DIY throne chair plans that will have you sitting atop your domain in no time.
How To Make DIY Throne Chairs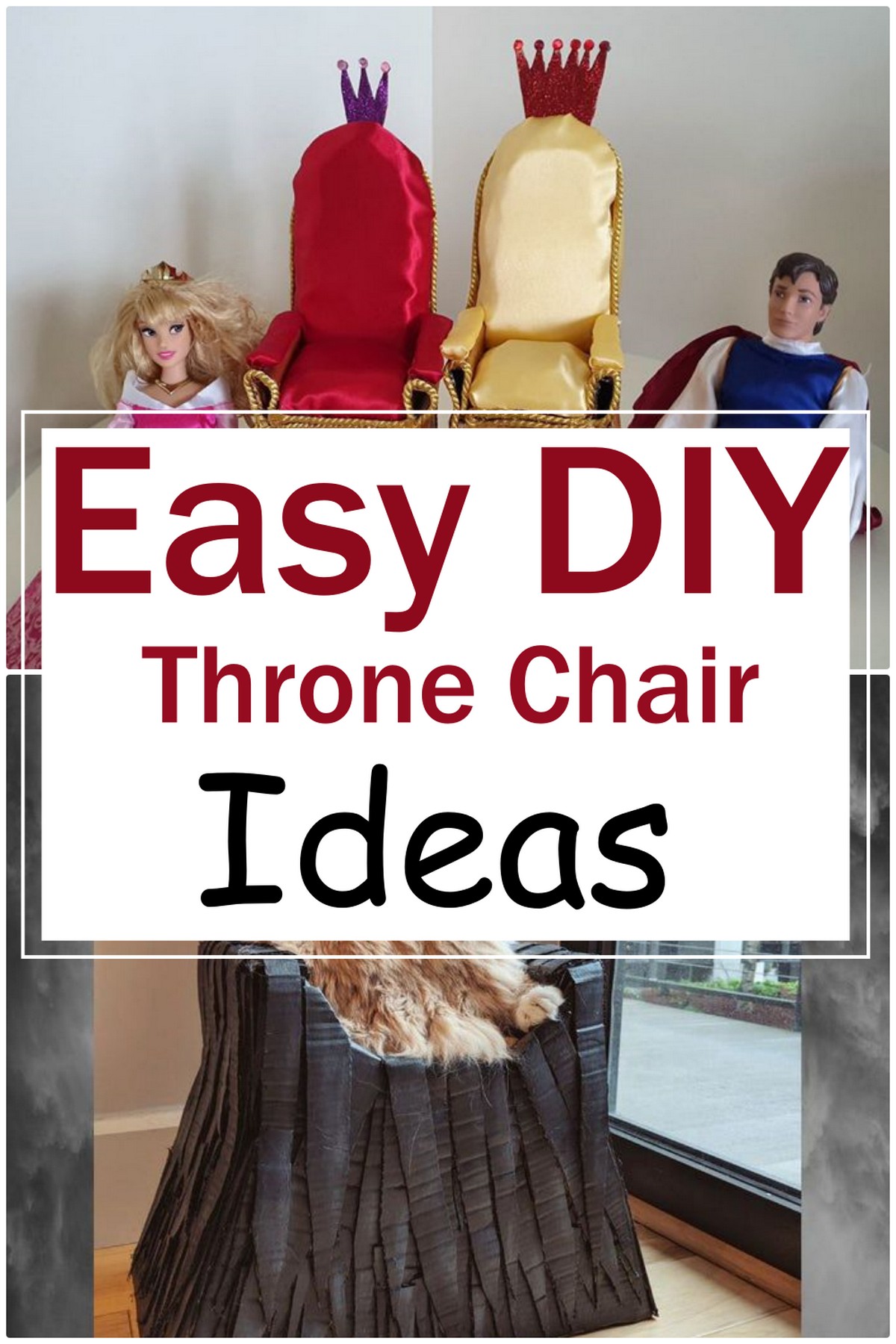 The throne chair plans are super easy to follow and use various materials. Whether you want new furniture or an old dresser drawer cabinet or want to create something unique and cute, these throne chair plans are perfect for everyone! Throne chairs, or throne stools as they are sometimes called, are a great addition to any home. They provide an additional seating option when you need it, and they add some fun personality to your room. While they can be purchased and found at most furniture stores, many DIY throne chair plans are available on the internet, allowing you to build your own throne chair for much less.
Benefits Of Homemade DIY Throne Chairs
DIY throne chairs are easy to assemble and can be made from various materials. The most common throne chairs are made from wood, but you can also find DIY throne chairs made out of plastic or metal.
Here are some benefits of DIY throne chairs:
Time Saver - Instead of spending hours shopping around town and waiting for your new furniture to arrive, you can make a throne chair in less than an hour!
Cost Effective - Making your own throne chair will save you money in the long run because you won't have to pay someone else to build it for you. Plus, it's fun to create your own design with no limitations!
Fun - Building furniture is a great way to spend time with friends and family members who like working with their hands as much as you do.
Reupholstered Chair Makeover Throne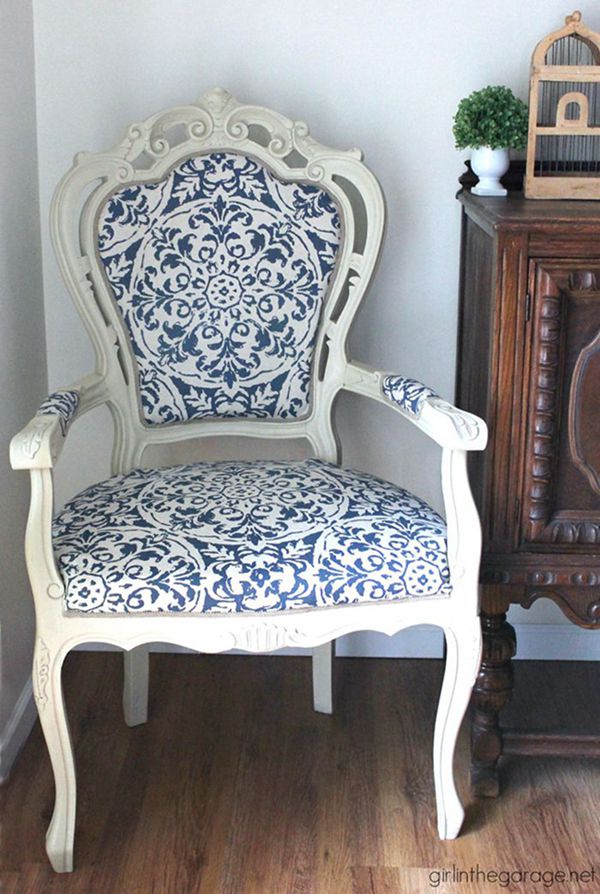 Reupholstering a chair can be tricky. Most people don't do it because they don't know where to start, but this reupholstered chair makeover tutorial shows you how to repair and refurnish a faulty piece of furniture easily. If you have always wanted to try DIY projects but had no idea where to begin, this is your chance. You can comfortably host your friends, family, and yourself in these DIY reupholstered chairs. Just follow this simple guide, and in no time, you will get a new look that will flaunt your personality and be comfortable enough to have good conversations.
DIY Throne Chair
This DIY Stump Chair is best suited for those who want to make a difference in their gardening or outdoor space. It can also be used as an evening relaxation spot and a nice way to add character to your home. It is no longer necessary to rush out to buy a new stool when you need one. This easy tutorial teaches how to make your own throne chair from start to finish. Stone, wood, and metal will be used as the main components of this project, and then some simple carpentry skills are necessary.
Barbie Throne Chair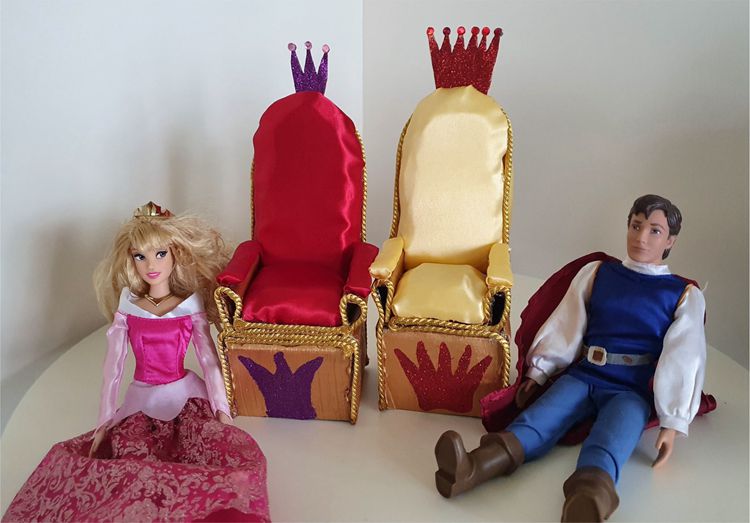 If your child loves playing with Barbie, this is the perfect project. It's also great for teens who like to craft and make things. With this tutorial, you can make a beautiful throne chair that looks just like one from the Barbie movies. And it's super easy! This Barbie throne chair is perfect for those who want to create a unique and beautiful chair that their kids or their friends could sit on and receive compliments from others. They are made of materials like cardboard boxes, foam, and glue guns that are quite affordable. Also, the tutorial provides detailed directions on achieving the best results from these materials so that you won't be disappointed with the final product.
How To Make A Pirate Throne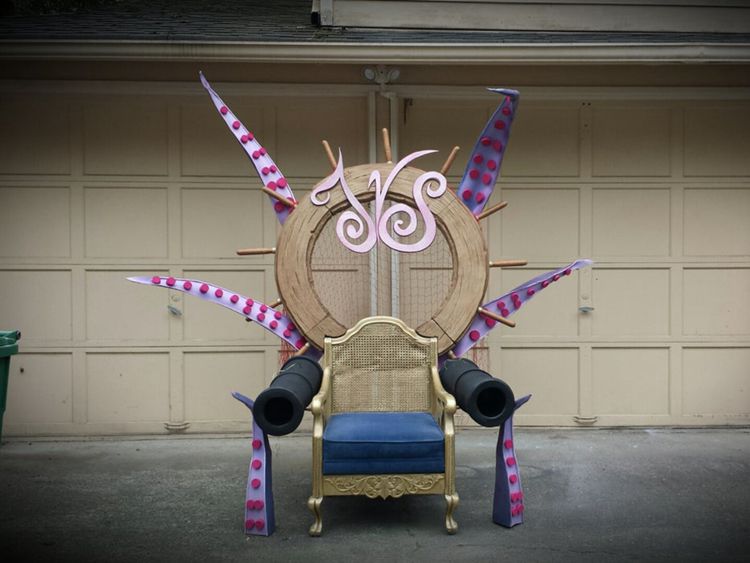 Looking for a way to save money? Save it by making yourself a pirate throne chair! This easy-to-follow guide will show you how it's done. Whether you need something authentic for your next play or simply want a fun prop for your living room or den, this project is great for anyone who needs their treasure chest of gold turned into a comfortable seat. This tutorial will teach you how to create one using scrap wood and other materials found around the house.
How To Make A Throne Chair
This easy-to-make throne chair is inexpensive and super sophisticated. You can make it for your birthday party, model shoot, or any other special occasion. Made from an old rocking chair that was repurposed into a stool, this project takes just a few steps and uses materials you probably have around the house. This DIY throne chair is an inexpensive, sophisticated way to make a throne of your very own. Made from an old rocking chair and wood sticks, you can use this chair as a birthday chair, modeling photoshoot prop, or wedding prop for your special event day.
How To Build A Throne
Ever wondered how to build a throne chair? Here's how easy it is to work with wood in your own workshop. It's not just an ordinary chair; it's the throne. And you can build one yourself if you know what parts to use and how to assemble them. It looks impressive, but it's surprisingly easy – and cheap – to make. This tutorial will walk you through the materials and tools needed, how to build a throne chair, and tips and tricks on successfully building one of your own.
DIY Throne Chair Makeover
Here is a simple DIY throne chair makeover tutorial that will give your old chairs a brand-new look! This one will use a few materials like a chair, gold paint, paintbrush, and fur bought at any store. With this simple DIY throne chair makeover tutorial, you'll learn how to bring elegance and poise to any room. The end product is a simple throne chair perfect for any baby shower event or indoor child birthday photoshoot. All you need are a few materials like gold paint, a paintbrush, fur bought at any store, and a chair.
Skull Throne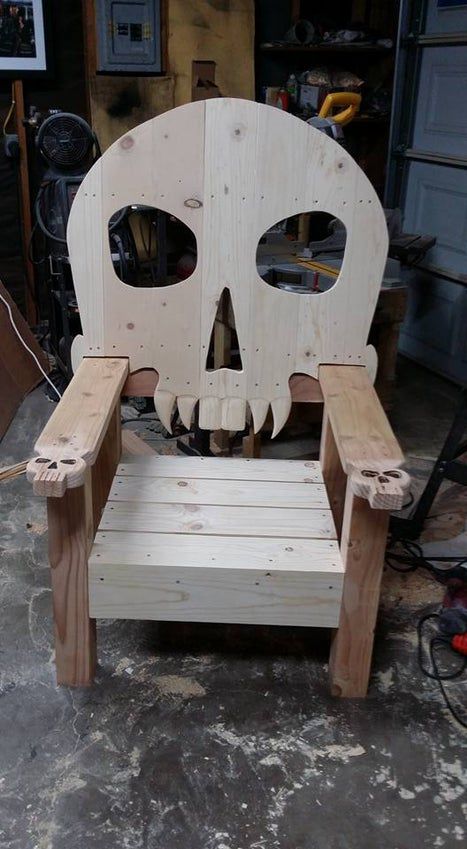 This DIY Skull Throne or Chair project is an excellent craft for every lover of gothic and dark-themed arts or crafts. It takes less than one hour to complete and does not require much skill. One of the most important things about Halloween is wanting to create a gothic or dark-themed environment. It's all about bringing out your inner gothic self. If you want to do that with your own home without going overboard, then this DIY skull throne/chair might be what you're looking for. It looks perfect, and it doesn't take much time to achieve it, either!
Baby-Sized Iron Throne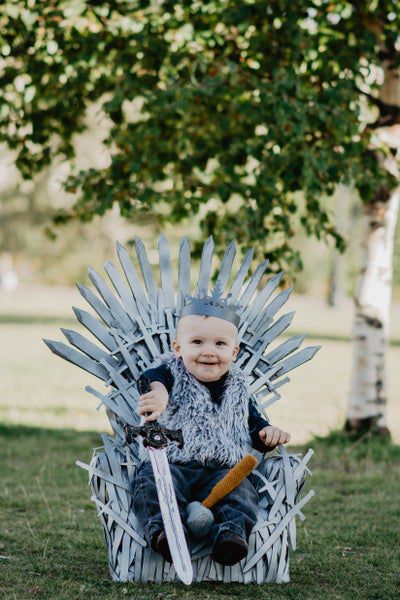 Do you have a little one who loves the Game of Thrones series and can't wait for the new season? Here's the perfect DIY project for their baby or toddler birthday party---a DIY Iron Throne! This papercraft throne is lightweight and easy to put together. A baby-sized Iron Throne to last a lifetime. Your little one will thank you for this DIY project when they can have it all to themselves in their toddler years. Surprise your child with a Game of Thrones-inspired birthday party!
DIY Cat Throne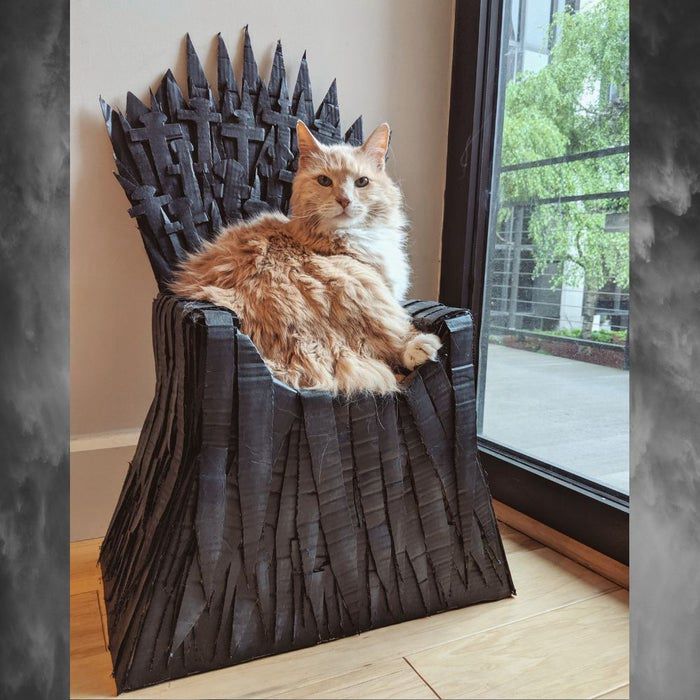 Who says you can't let your cat rule the house? Spice up your home decor and prove to your furry friend that they are not only responsible for keeping mice at bay but also deserve to be treated like royalty! After all, with their majestic personality, who wouldn't bow down to you in awe? Your kitty will know you are his or her king or queen when you show them this DIY Cat Throne. This throne is made out of some cardboard, hot glue, and acrylic paint to turn it into a regal-looking throne that fits our furry friends.
You can also see: DIY Lounge Chair Ideas 
Throne Chair With Wings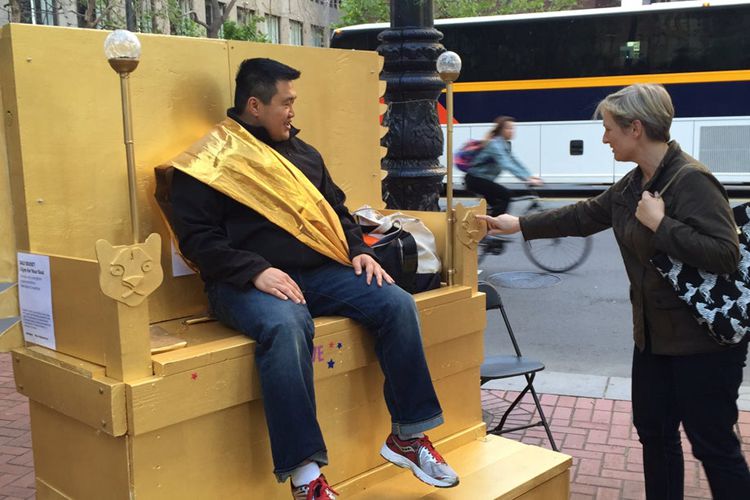 If you love superheroes and have a soul gym, this throne chair covered with wing-shaped pads is just the thing for you. It is not an ordinary chair; it's an awesome throne inspired by superheroes. This extraordinary and lovely desk chair is a great piece of art to add to your home or office. It is a little technical to make, but a simplified step-by-step guide will make it easy to create one for yourself, and if you have some friends who are also interested in building something different, then an idea might come out of it.
You can also see: DIY Viking Chair Ideas 
Vintage-style Queen Throne Chair Redo!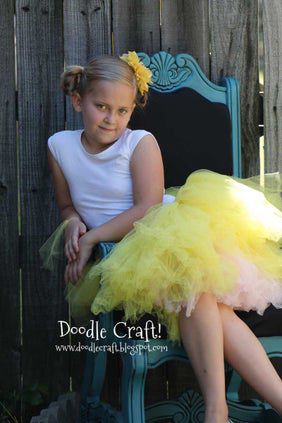 Make your unique throne chair with this easy, fun project. Whether you want to use it as a fashion statement or a photo prop for parties and events, this DIY Queen Throne is sure to be the star of your home. This chair has many possibilities, and you can customize it any way you like. The main part that needed some inspiration here was the 'weird' fabric! She decided red velvet would be perfect for her project, but if you don't have the time or energy for it, remove the current fabric and put a new one on instead.
DIY Wedding Throne Chairs
Are you getting married and don't want to spend too much money? Not to worry!  This DIY Wedding throne chair will be a great addition to your decorated wedding hall and is easy to make! With just a few tools and materials, you can create this beautiful throne that will steal attention. With this easy DIY project, you can have your own regal throne chair for your wedding. Handmade from wood, the design features a damask pattern and gold gilding. These chairs make an elegant statement at any table.
DIY Throne Chair
When it comes to throne-ing, there's no better way to treat yourself than by making a comfortable chair at home. It's super easy to make, affordable with the materials, and takes only a few hours of your time. Relax and enjoy your leisure time with this DIY Throne Chair. It is super easy to make, very affordable with the materials, and takes only a few hours of your time to complete. You will be relaxing on your throne like a King or Queen in no time!