You'll need to know about DIY table legs if you're trying to build a table yourself. That's because table legs are the foundation of any table; without them, your project won't be complete. With these DIY table leg plans here, you'll find a wide range of designs to suit any style. To make these legs, you'll need basic carpentry skills and tools. However, each design offers detailed plans with instructions that anyone can follow to build beautiful table bases without breaking the bank. The best part is that whether you build a few or all stands, the materials used in most plans will cost a fraction of what you'd pay in retail stores.
Cheap DIY Table Legs Plans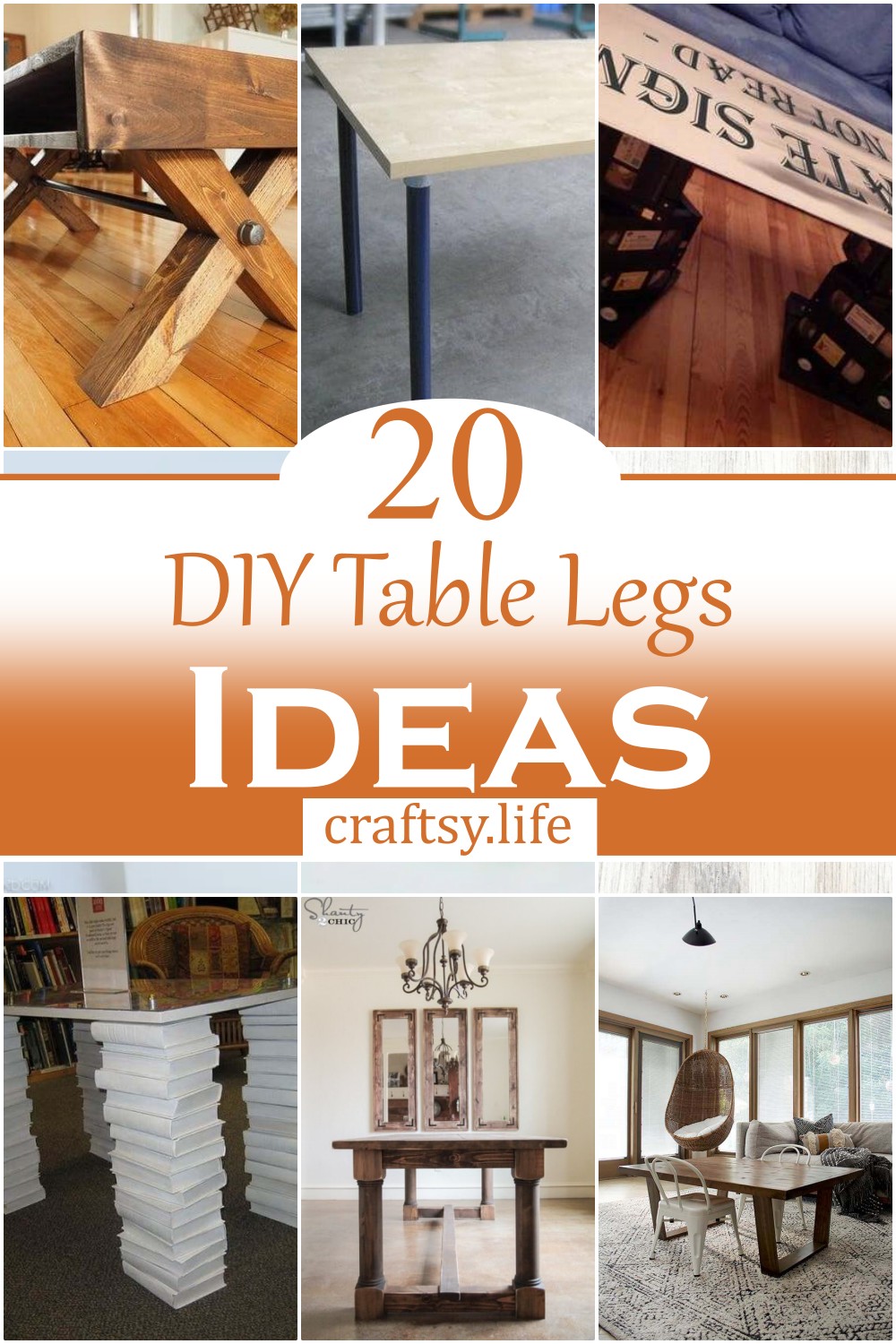 In this article, we'll talk about DIY table legs plans, which are the steps you need to follow to create a new set of legs for any table or desk. This way, no matter how big or small your table is, you'll always be able to find something suitable for it. Some of these DIY table legs plans are easy and fast to complete since they only require basic tools and skills. Other projects may take more time, but they don't require many tools and will still give great results. So let's start talking about the different ways you can make your DIY table legs!
Pros Of Making Simple Table Legs
DIY table legs plans are a great way to save money and build exactly what you need. You can build a table that fits your specifications and requirements, including size and materials. This guide will show you how to make your table legs at home with the help of some basic tools.
Here are some of the benefits of DIY Table Legs Plans:
Save Money: If you're building a table from scratch, it's much cheaper than buying one from the store. You can buy all the materials needed for your table once instead of paying for them piece by piece. And you won't have to pay someone else to put together the final product for you!
 Customize Your Table: If you want a specific size or shape for your table, why not make it yourself? You can customize each leg to fit exactly what you want without worrying about whether another piece will work with it.
Enjoy Building Something New: Building something new is always fun! It's exciting watching something take shape right before your eyes. The process requires careful planning so everything goes smoothly when assembling your DIY project home.
DIY Modern Non-Metal Table Legs
Love wooden tables? You're not alone. Wooden tables have a lot going for them: they're warm and natural looking, wear well and have a timeless look. But what if you want to style your table with some modern legs? Here's a project to save money and give your kitchen or dining table a new look. By building a custom set of modern legs made of wood, you'll create an eye-catching effect that adds minimal visual clutter to your home. Plus, it has the added benefit of being easy to make.
How To Make Table Legs
These wooden legs are extremely strong yet fairly lightweight. This is a good choice for the amateur woodworker who doesn't want to invest in expensive tools or worry about expensive mistakes. Follow this step-by-step video guide to making table legs. This technique can be applied to many items that need sturdy solid wood legs and don't require much experience to master. This is a fun project with friends and family, at the weekend, or even if you have some time off work.
X Coffee Table Leg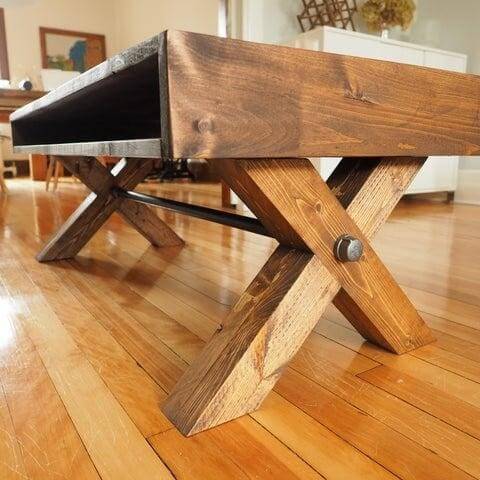 The X coffee table is an eye-catching piece of furniture that every living room could use. With this DIY coffee table leg, you can create the X design without any woodworking knowledge. This coffee table design made you feel like a pro woodworker! You have to follow the step-by-step instructions, and you'll have an awesome new furniture piece in no time! With this tutorial, you can have your wooden furniture with parts, tools, and techniques that are simple enough for a beginner yet functional and stylish enough to last throughout your home's lifetime.
DIY Hairpin Table Legs
This DIY workshop is a great project to do if you want to create something unique. This DIY hairpin leg tutorial will show you how to make Table Legs. The legs are made from galvanized steel pipe and brackets, which come in all different lengths that can be cut as needed. This project is easy to follow with a great deal of hands-on involvement, including drilling holes in the table surface and cutting off pieces of pipe. The tools required for this project are simple: a saw, a screwdriver, and a level.
Pipe Leg DIY Table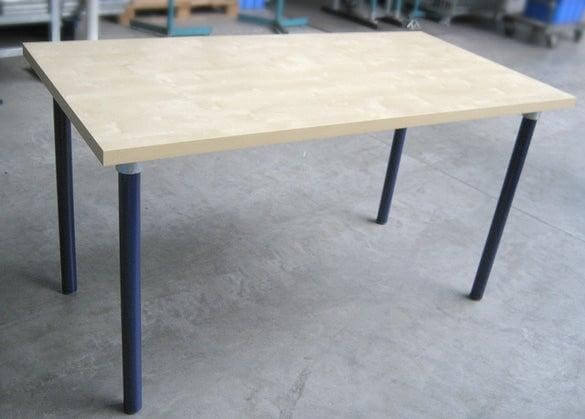 Are you looking for the perfect gift for the DIYer in your life? This simple tabletop is super easy to build, and this tutorial will walk you through each step. Just grab a few pieces of wood, some screws, and flanges, then follow along with this complete guide. This tabletop is perfect for small spaces. It's affordable, doesn't take up much of your home, and can be customized in various ways.
How To Make Table Legs From Wood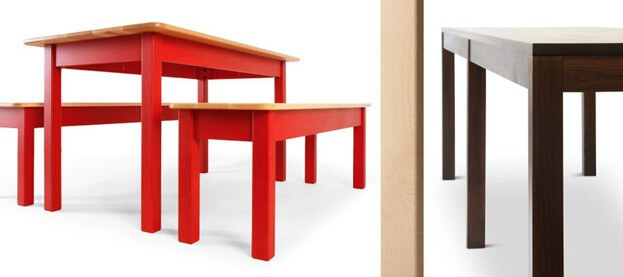 Making table legs can be fun, and you don't have to be an expert!! This tutorial will show you how to make wooden legs for your table. You can use these legs for other items, such as chairs and cupboards. Assemble your planks and cut them accurately to size with a miter box. Then sand the edges smooth to remove any splinters or sharp edges. The next step is gluing those pieces together before clamping everything tight, so it can dry properly. This How To Make Table Legs From Wood is a great project for yourself or to do with your kids.
X-Shaped Farm Table Legs
If you are looking for a farm table with X-shaped legs and don't want to spend much money, this video will help you. Follow the guide and build your wooden farm table with unique X-shaped legs. This DIY project is very easy to complete, but at the same time, it looks elegant in any home. Using just some wood, screws, and a table saw, you can create custom-shaped legs for any table. It will show you the basic steps to creating unique and efficient X-shaped legs for any furniture project.
How To Make X Table Legs
Are you looking for an easy way to make your table legs? Are you tired of buying ready-made table legs and paying a lot for them? This DIY How To Make X Table Legs is a way to spice up your room and add some color. This step-by-step video tutorial will show you how to make beautiful x-shaped table legs using simple materials! You should have some basic woodworking skills and tools to complete the project, but overall it's a simple build that looks great.
How To Make Curved Legs From Straight Wood
In this video guide, the creator will demonstrate how to take flat stock and turn it into curved table legs. This How To Make Curved Legs From Straight Wood is a great woodworking project that creates attractive table legs that are strong and can hold up your whole dining room. Cutting the initial curves out of the wood might seem challenging at first, but once you get the hang of it, you'll find it's really easy! If you have a bandsaw, you can make these curved table legs from straight wood in less than an hour. If not, other tools available are easier to use for curve shaping.
You can also see: DIY Air Hockey Table Ideas 
DIY VHS Couch Legs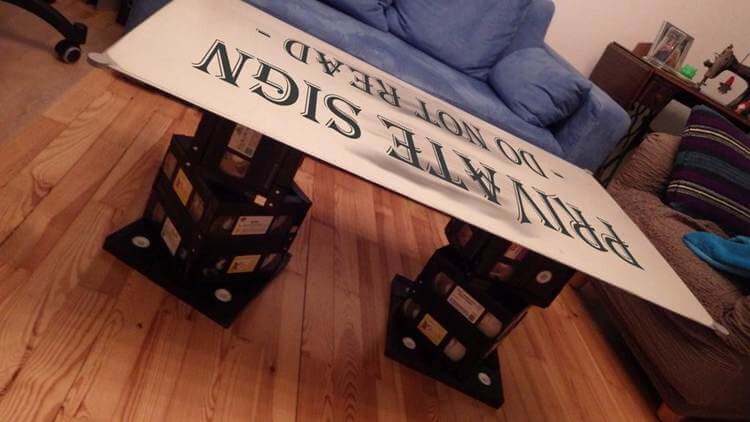 VHS tapes can be repurposed into so many creative things. Save money on your next project by building some new legs for your couch or table with these DIY VHS Couch Legs. The legs aren't typical wooden stumps; they are an innovative modern design that could become a conversation starter in any room. It takes a lot of materials, tools, and time to complete, but it's such an amazing piece of DIY art that you'll want to make more than one!
How To Build Modern Desk Legs
Building modern, creative and functional work desks can be fun and rewarding. The creator will show you how to create a set of modern desk legs for your next project in this video. Whether you want to make a custom desk for a smaller room or want to learn more about using your table saw and table router, here are easy step-by-step instructions along with some tips on how to build your modern work desk.
DIY Modern Geometric Table Legs
These DIY Modern Geometric Table Legs are a good project if you have an old table that needs a makeover. These table legs are in the shape of rectangles, which is perfect for modern homes. The unique contoured shape gives an awesome geometric effect, and they're made of thick wood, so they'll be able to support your table on their own. It's so easy to build these modern geometric legs! This table can be built in less than 2 hours, and the total cost will be under $30! The legs are sturdy, easy to build, and look amazing!
DIY Table Legs Out Of Books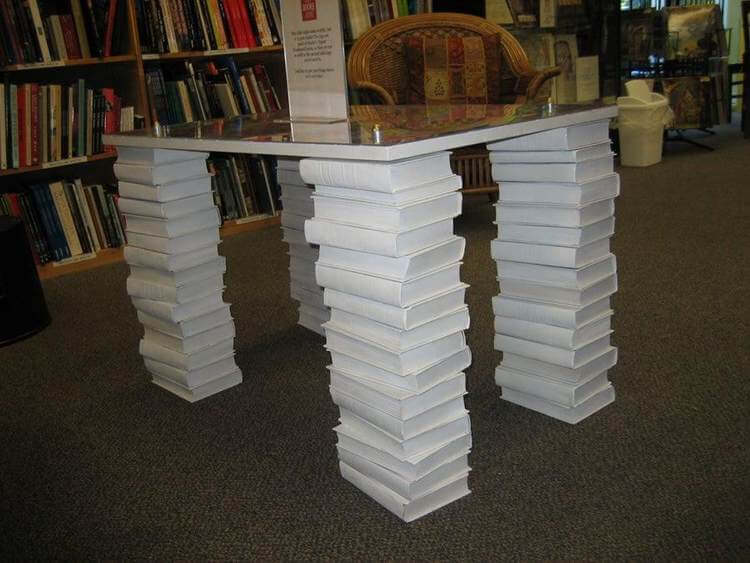 The easiest and smartest way to change a piece of furniture that has lost its style is to build it up. And one thing which can help you do that is to make table legs out of books. So grab your old books and start building legs, as simple as it sounds. Building something out of old books and turning them into something new is a great way to recycle and make something unique. You need some old books and some tools, and you can make a table with this method in a few steps. This guide will help you to make it possible
DIY Coffee Table With Concrete Legs
A coffee table like this one, with concrete legs and a plywood top, is a great addition to any living room. This DIY coffee table project will look great in your home, and the materials you need are not expensive. It's a great way to recycle materials and is simple enough for beginners. This project will allow you to step away from your busy schedule and spend some time outdoors with your family or friends during those long summer days soaking up some sun."
How To Make Hairpin Table Legs
Want to have a new style of furniture that looks elegant and modern? This How To Make Hairpin Table Legs is the perfect project for you then. You can make this table yourself at home. The process is fun, easy, and even cheaper than buying one from a store. The technique is simple, and the results are gorgeous! It's a great way to display your personality through your home decor. Hairpins are inexpensive, lightweight, and incredibly strong. They can be purchased or made at home using tools you probably already have lying around your garage or basement. Learn how to make DIY hairpin coffee table legs here!
DIY Steel Table Legs
If you love to DIY, this is the perfect project for you. This video tutorial will walk you through the steps of making steel table legs for your next project. What's great about these DIY steel Table legs compared to floor stands made from solid steel is that they are more portable and easy to move around as needed. The design of the legs allows them to be used in outdoor and indoor settings while allowing you to express your creativity by mixing and matching different color variations. Just think what it would be like to go outside on a sunny day and find this new table basking in the sunlight!
How To Attach Table Legs
Attaching table legs can be a little tricky and sometimes frustrating. However, it doesn't have to be. This video tutorial will show you how to attach table legs. It is useful for those who want to build their furniture and want to learn the basics of this design. This guide demonstrates how to attach table legs to your homemade table using the step-by-step method that allows you to use basic tools and materials found at any home improvement store. A professional carpenter made the procedure with vast woodworking experience.
DIY Metal Table Legs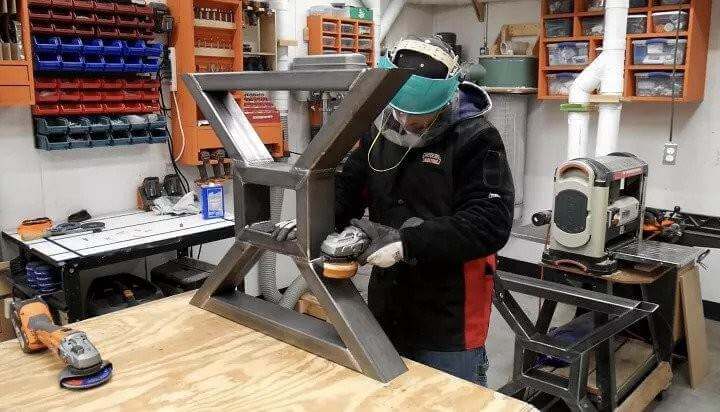 This unique metal table legs solution adds flair to your home or office by making coffee tables, desks, and other furniture. These DIY metal table legs are extremely easy to assemble. This tutorial boosts your creative juices as you work at customizing your creation. Make this project as easy or challenging as possible—the choice is yours! The possibilities are endless! A great gift idea too! Get inspired by this amazing guide on how to build your beautiful metal table.
DIY Kids Table With Trapezoid Legs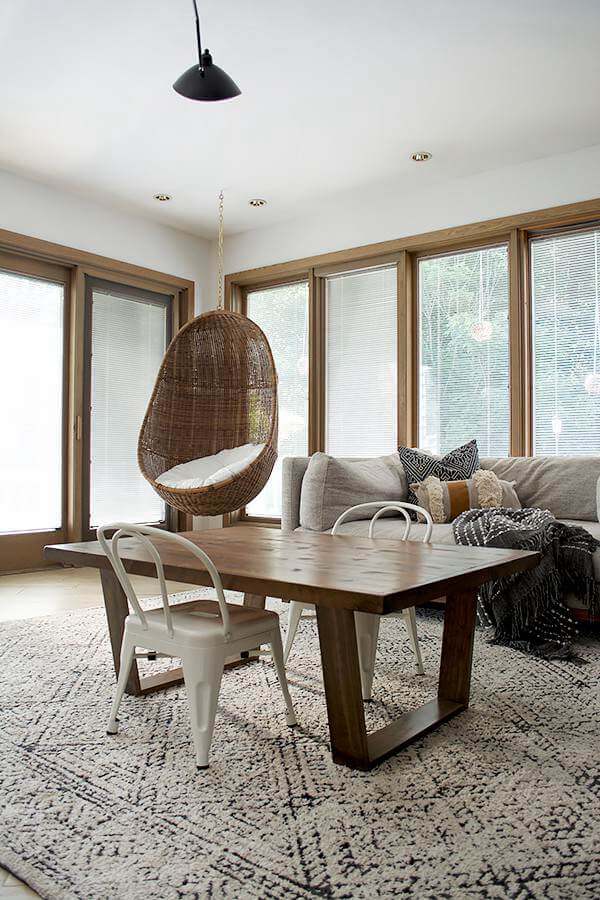 Create a DIY Kids Table With Trapezoid Legs plan to transform a simple kids' table into a fun and engaging activity center. The table features four legs; bring the family together over a snack or game night by giving your kids their own space to be creative. Free plans and step-by-step instructions help you build this cool kids' toy with minimal tools: Learn to build this DIY kid's table with trapezoid legs using only a few tools and basic power tools. The project is fun, quick, and inexpensive!
16. DIY Dining Table With Turned Legs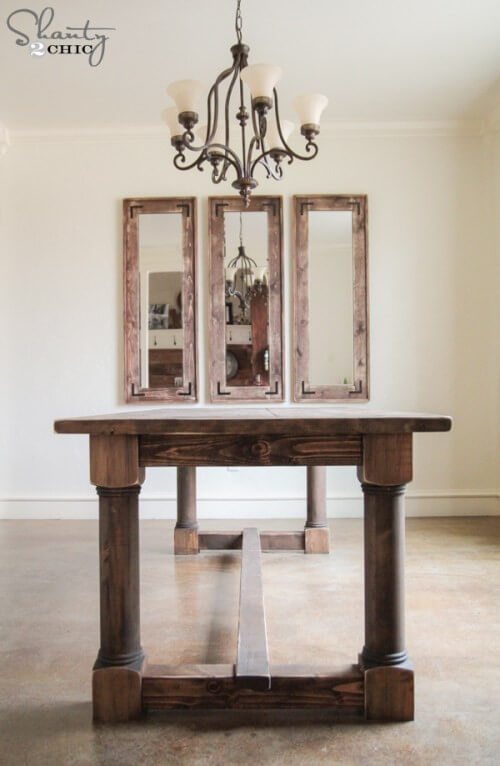 Want to make a beautiful dining table? Make sure you work with the right materials and tools. This project combines a few ideas for creating a dining table with turned legs. It will tell you about the materials and tools needed, how to make some beautifully turned legs, and tips on finishing your project, so it lasts for years. You can make these yourself in only a few hours, but they might take a while to cure and dry. The tools needed are all common carpentry tools, but if you're starting in woodworking, it might be wise to ask an experienced friend for help.