If you're a fan of strength training, you know that when it comes to building muscle, nothing compares to the squat rack. It's a simple concept: set the bar at chest height, grip the bar with your hands and lift it from a standing position. Squat racks are affordable; you can pick one up at most big box sporting goods stores for around $100. But if you're looking for something more unique or custom-made, there are plenty of options. The following DIY Squat Racks Ideas will show you how to make a squat rack out of repurposed items in your garage or home.
Easy To Make DIY Squat Racks
Squats are one of the most effective bodyweight exercises you can do. If you'd rather not spend money on a gym membership or invest in expensive equipment you aren't going to use often, then take a look at these DIY squat racks ideas that are easy to make at home with stuff you already have lying around! The squat is a go-to move for most major muscle groups. It's perfect for targeting your quads, glutes, and hamstrings. The muscles of your lower body will be strengthened and developed by doing squats. An added benefit is that squats give you work on your core as well. Since the body needs to be stabilized in order to perform a proper squat, it will also help improve balance and coordination.
Benefit Of DIY Squat Racks Ideas
DIY squat racks can be built at home, also called homemade squat racks. These DIY squat racks are made from various materials. This is a great way to save money on building your own rack. There are many benefits of DIY squat rack ideas.
There are many benefits of DIY squat racks ideas, and here we will discuss some of them:
It's Cheap: 
The first and most important benefit is that it's cheap. If you want to build the best home gym in your basement, then this rack will help you save money and time.
Easy To Build: You can easily build these racks at home with simple tools like hammers, screwdrivers, saws etc., which you might already have at home or can buy easily from any hardware store or even online stores like Amazon or eBay etc.
Customization Options: Another benefit of DIY squat rack ideas is that you can customize them according to your needs and requirements by adding additional features like barbell holders.
Fold Out Squat Rack
This DIY squat rack is the perfect solution for those who would like more security and safety. This diy squat rack can fit into any space, whether in your home or workshop. This DIY wall-mountable squat rack saves space and money in your cramped studio apartment. Taking up the size of a small board and designed to bend forward and backward, this ingenious solution doubles as a holder for your weights while also providing a solid platform to lift off the ground. With all the components in one package, you'll have everything you need to complete this project and get yourself into shape!
Top Notch DIY Squat Rack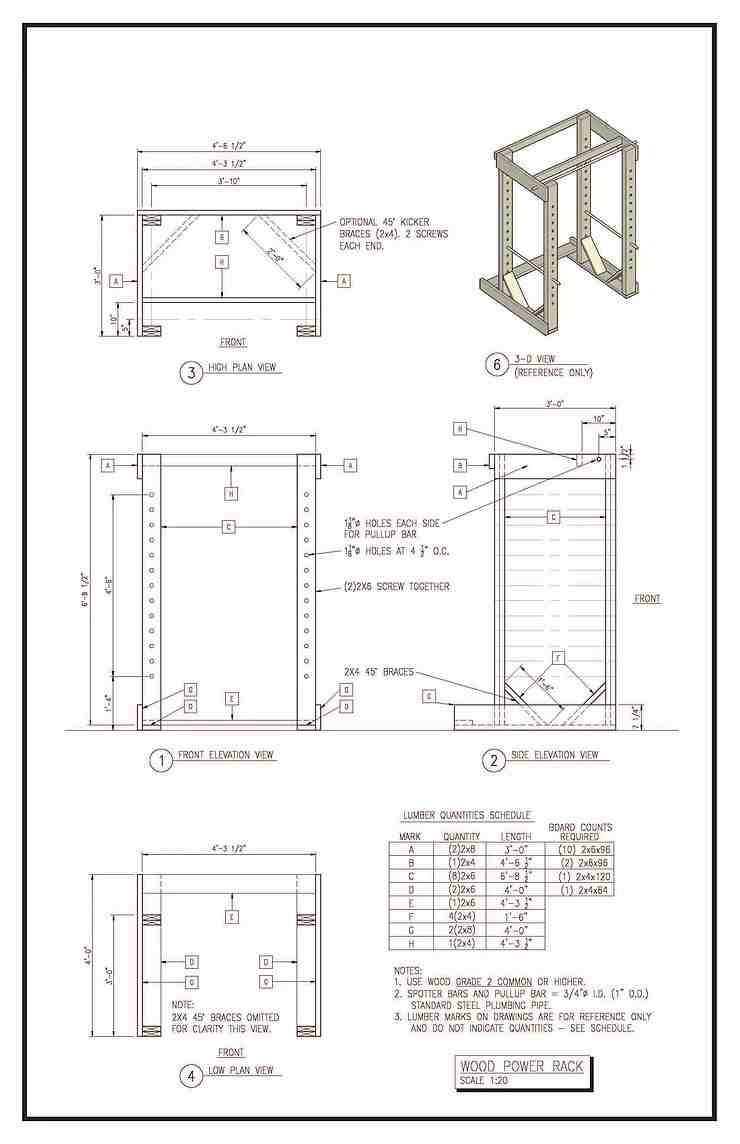 When you want a DIY squat rack for your home gym, you need one that can handle heavy-duty lifting. This rack is perfect for anyone who wants to get lifting in their fitness routine and wants space-saving options. The Top Notch DIY Squat Rack is perfect for home gym use. This DIY squat rack features steel pipes and an anchor design that allows you to anchor this squat rack to a ceiling, giving it the most stability possible. With just ten 2-by-6s pipes and your essential shop tools, you can quickly build this DIY squat rack in no time.
How to Build a HOME HALF RACK (Move It Anywhere!) - DIY Duke
Are you a DIY enthusiast who spends time in a garage or shop working on DIY projects? If so, this is a fantastic weekend project to build yourself. You will be amazed at what these steps will teach you while building your custom-made squat rack. This DIY video tutorial will guide you through how to build a homemade squat rack for your home. It's quick to set up, easy to store, and the best part is — it doesn't take up much space! You can move it anywhere in your home too!
Home-built Squat rack made of wood - DIY simple squat rack - Get fit at home - My tiny home gym
This DIY squat rack is a quick and easy project that can build with parts you already have or can be ordered online. The design can be modified to fit your space needs, but this basic version gets the job done and would be great to use in a bedroom or garage. Build your home gym and start working out. It is straightforward to use and needs a few screws and pieces of wood glued together; then, it's ready to be used! With this simple DIY squat rack, you can work out at home!
How to build a squat rack
Building a squat rack is a great DIY project for any home gym. Not only will it save you money and time, but it will also give you the equipment you need to get in that much-needed workout. A squat rack is a heavy-duty piece of equipment that can hold all your weights and should be treated as such. To build this rack, you need basic woodworking skills, a screwdriver, and a saw. Follow the step-by-step video guide on quickly putting together this DIY squat rack!
How to BUILD DIY Squat Rack & Bench Press & Pull-Up - Space Saving Build with Few Tools – Affordable
Forget about spending $$$ for a bulky, expensive, and heavy-weight lifter. With this tutorial video, you'll learn how to build a DIY free-standing squat rack and bench press with a pull-up bar that fits in your bedroom or garage - all with standard tools. It isn't just space-saving but affordable, leaving plenty of room for other exercises. When you are done, you'll have a multi-function gym in your home! Build one for yourself and one for a friend.
DIY Wood Squat Rack Plans - The easy way to build it
Squat racks are great, but they can be expensive. If you're looking to save some money and have a little fun along the way, look no further than this DIY wood rack plan. The video tutorial is straightforward to follow and involves simple enough steps that anyone with minimal skill can complete without much effort. You don't need to be a pro carpenter to build this DIY wood squat rack. Watch this step-by-step video guide to getting started.
DIY Rogue Monster Rack
Everybody has a fitness enthusiast in their family, and if you do too, you might want to consider building out a DIY Rogue Monster Rack. It's a badass rack that will help your loved one get quality workouts while at home. Like all the other DIY Squat racks, it can be built with simple tools and takes almost no time to construct. This DIY design is made of metal, but it's built with a space-saving footprint making it perfect for home or small spaces.
DIY Squat Rack Guide.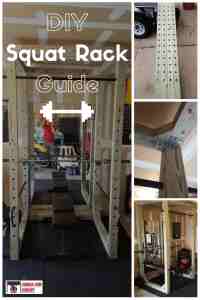 Want to build an affordable and dead-simple home gym? Your search stops here. This DIY Squat Rack Guide will walk you through the process of building your very own power rack. The materials and tools list are provided, along with step-by-step instructions. This guide includes pictures to help you understand where to place each rack part so it can be sturdy, safe, and reliable. It's a great idea if you want to save money on pricey gym memberships while also achieving your fitness goals on your terms.
DIY Squat Rack / Pull-Up Bar.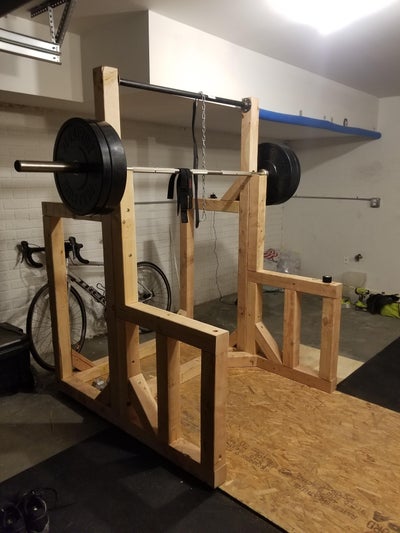 The DIY squat rack/pull-up bar is an excellent addition to a home gym. The benefits of squats are endless, and the pull-up routine will challenge anyone, from novice to elite athletes. If you like working out at home, this Squat Rack is perfect! This step-by-step tutorial will guide you through how to build this unit of strength and fitness. It's perfect for weightlifting, squats, and bench press exercises. The plans are easy enough for DIY beginners who have limited woodworking experience.
Home Gym
You've been working out a while and want to increase your workout's intensity, but your home gym doesn't have a squat rack? Or maybe you're an amateur builder and want to save on the cost of a natural squat rack? Just follow these steps, sketch included! Saving money is an excellent motivator for building, so the creator designed a do-it-yourself (DIY) squat rack. The design is simple and can be done by someone with basic carpentry skills or, even better, without prior experience. Anyone can build their rack!
More Than Just Squat Stands
.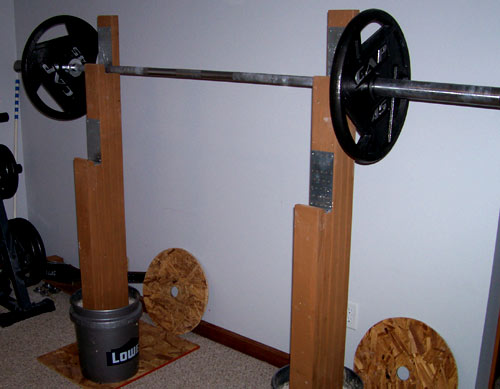 You love the idea of building your squat rack, but you're not quite sure where to start. This article will walk you through the entire process, from planning and fire suppression to final assembly, and even how to customize your new homemade squat peg board. If you have a garage or basement as your gym space, this will give you the confidence to hit the weights without worrying about putting holes in your ceiling or walls. The tutorial is detailed and long, but it won't be hard to follow with its step-by-step photos and text explanations.
Custom Wooden Squat Rack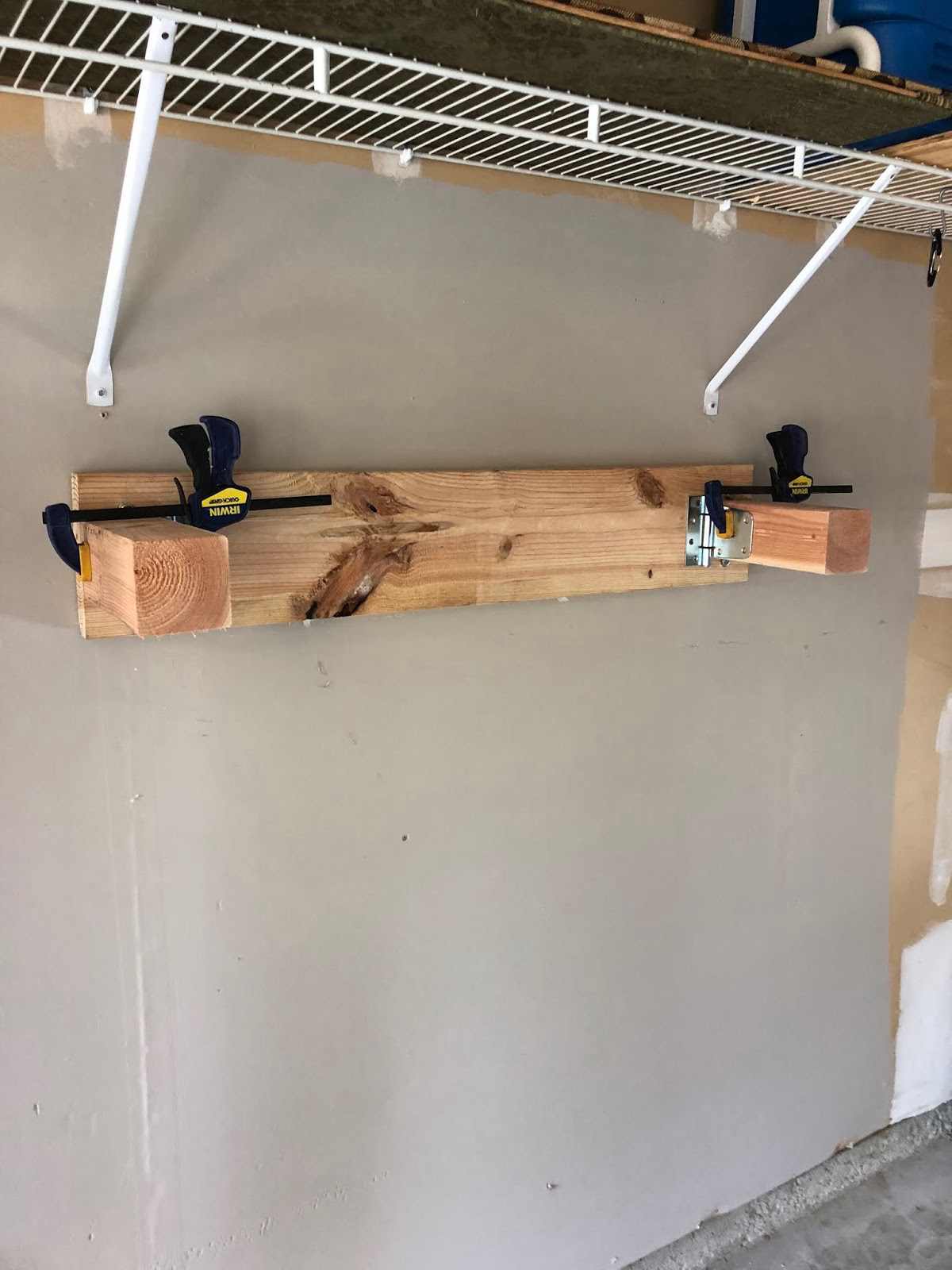 You'll be thrilled with this DIY squat rack, which is sturdy and durable enough for all your home workout needs. With the help of these step-by-step instructions, you can set it up in just a few hours. Building your squat rack for the home gym is a great way to save money. This DIY project has easy-to-follow directions, using 4 x 4 lumber, hinges, metal brackets, and screws. It will help you feel at home in your gym.
DIY Home Squat Rack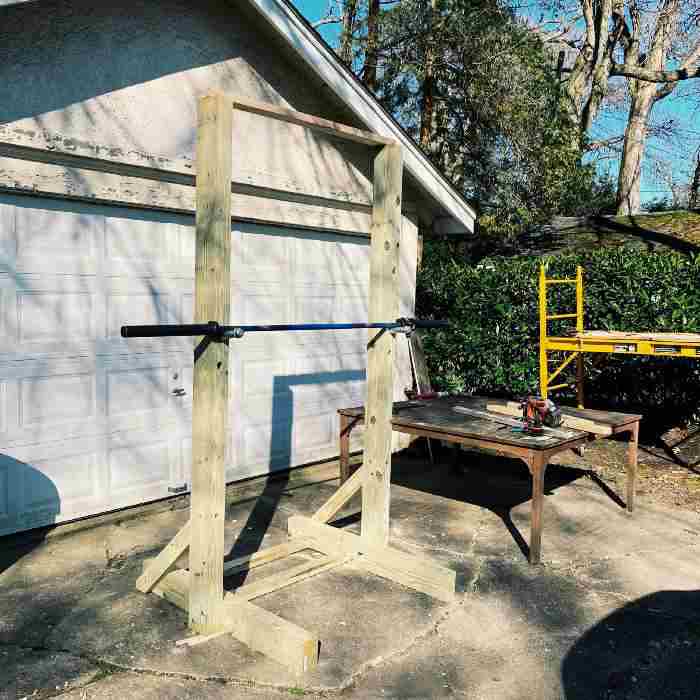 Squat racks are an essential part of any home gym. They are versatile and allow you to squat, bench, deadlift, and more all in one spot. This tutorial will teach you how to build your own DIY squat rack. This DIY squat rack is trendy for anyone who wants to build their home gym. It is an excellent alternative to those expensive racks you can obtain from fitness equipment stores. This tutorial shows you how to build a simple barbell stand, allowing you to put weight on your shoulders and back muscles.
How To Build a Squat Rack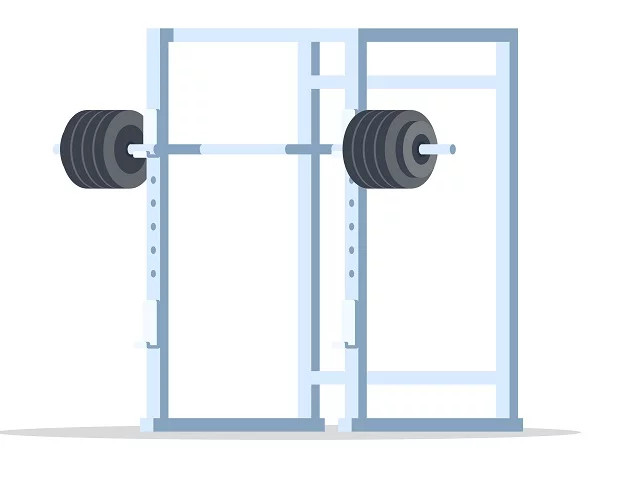 If you want to build a squat rack in your home, this DIY guide will walk you through the tools and materials needed to design it. You'll find all the information you need here, from planning to assembly. By the end of this guide, you will be confident in building your squat rack from scratch. It takes time and know-how, but you can build your home gym with this step-by-step guide.