A sprinkler system is the easiest way to keep your outdoor space looking its best. Sprinklers are a great way to water small areas or even larger garden beds, and they're easier to install than you might think. If you have the interest and the time, these 25 DIY sprinkler system ideas are great projects to try at home! Gardeners come up with ingenious ways to water their gardens and landscapes with a sprinkler system. Whether you can't afford to hire a professional horticulturist or want to save money on watering costs, this list will provide all of your information needs.
Easy DIY Sprinkler System Ideas
If you have a lot of lands and want to water it all alone, you could consider making your own sprinkler system. Here are some DIY sprinkler system ideas that can help you find a design that will fit your needs. Most of us don't have the luxury of a well-manicured lawn and garden, so we may never see the beauty in having a sprinkler system installed in our yards. But if you're willing to invest a little time and money, you can create your own DIY sprinkler system that's a much more economical way of watering your landscaping. Sprinklers are also a great way to cool off on a hot summer day.
Benefits Of DIY Sprinkler System Ideas
There are many benefits to doing it yourself. You can save money, spend time on other things, and get exactly what you want. Some people enjoy making something from scratch, while others want to save money. Some challenges come with doing it yourself, but they are usually worth it.
Here are some of the benefits of DIY sprinkler system ideas:
You save money
You don't have to pay someone else to do it for you
You get exactly what you want and need
It can be fun!
DIY PVC Sprinkler Toy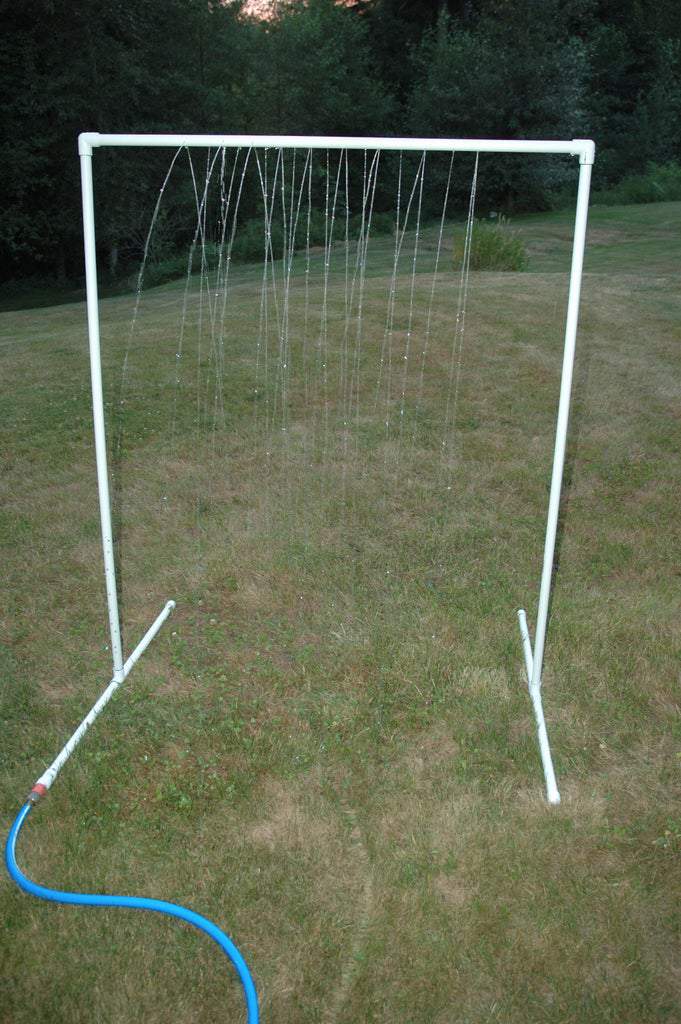 This sprinkler toy is perfect if you want a safe, inexpensive way to keep your kids cool in the summer heat. With its easy-to-follow directions and wood glue, you can make it in less than 30 minutes and save money on store-bought products. This DIY sprinkler system features a PVC pipe water sprinkler. You'll need 10-foot-long PVC pipes, end caps, elbow joints, a threaded hose connector, PVC cement, and some PVC Tee connectors.
DIY Automated Sprinkler System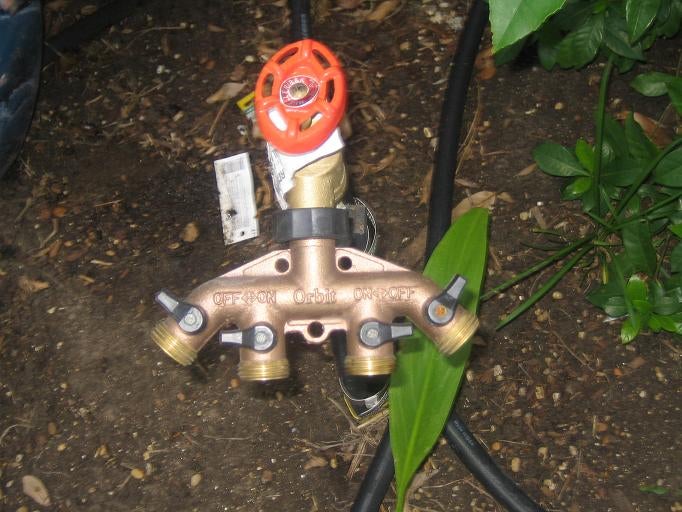 Green offers the best solution for your automated sprinkler system. This is an easy and quick way to create a smart home environment, giving you many benefits. You can set the timer for different days or rely on the system to work when needed. Creating an automated sprinkler system for your lawn isn't very difficult, and it can be done using materials you might already own in your garage. This DIY video will show you how to set up this sprinkler system to automatically water your garden without needing manual intervention.
Simple Garden Sprinkler System DIY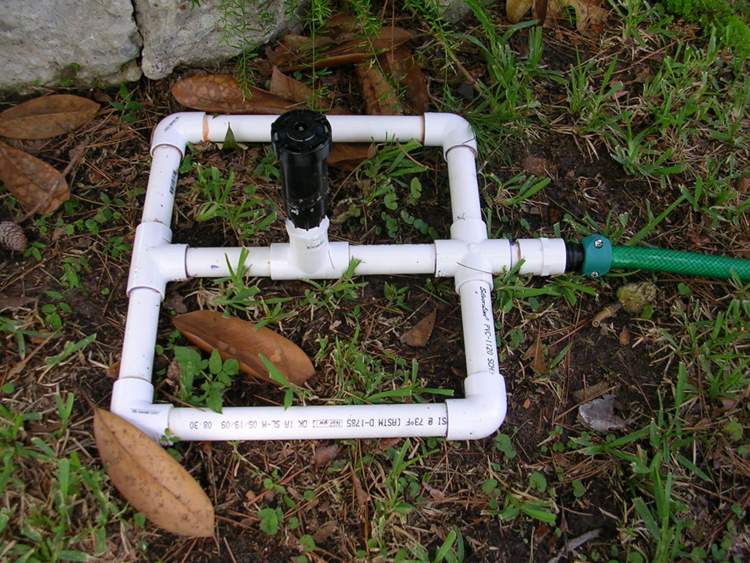 This is a simple garden sprinkler system that you can use to water your garden. Simple watering solution for your garden. This project is super easy to set up, and you won't use any special sprinkler kit. This simple garden sprinkler kit is easy to assemble and makes your backyard a lush green paradise! No special tools are needed, just PVC joints, glue, and pipes. Even the most novice gardener can put this one together in no time.
DIY Portable Sprinkler System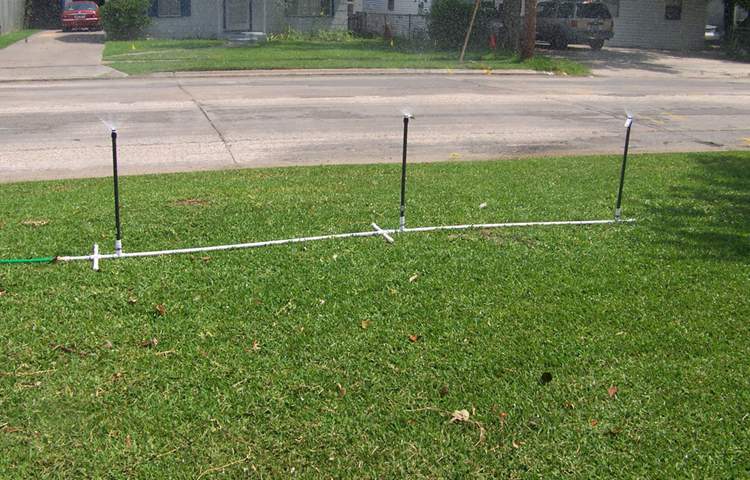 Don't you love a project? You will need your creativity and basic tools to create a simple sprinkler system that can be used in the yard or garden. You don't have to dig a hole, buy pricey pipes, or be concerned about flooding your yard. This guide shows how to build a DIY portable sprinkler system using PVC pipes and fittings because it's cheap, easy, and practical! By making simple changes, you'll also know how to save money on your sprinkler system installation. The cost is $25, and it doesn't require sophisticated tools or expensive equipment. All it takes is some time, effort, and patience.
DIY Above-Ground Sprinkler System
With this step-by-step guide and materials list, you can make your own DIY above-ground sprinkler system. This lets you customize how you want your sprinkler system to work. It's a great way to save money and have fun simultaneously. The DIY above-ground sprinkler system is a great option to help you get your lawn watered without breaking the bank. It's easy to put together and customizable while still reliable and sturdy. The result is an efficient watering system that completely satisfies your needs at a fraction of what you would pay for a similar commercial product.
How To Install In-Ground Sprinklers
Are you looking for a convenient way to water your lawn? An in-ground sprinkler system is a perfect option if you want to reduce the time you spend on watering. Install the pipes, set up the timer, and position the pipes. Then all you have to do is hook up your hose and water! Polyethylene pipes route the water from the main pipe to each sprinkler. This very straightforward procedure requires only a small amount of time. After you have installed the pipes, you will need to run water through them to check for leaks.
Above-Ground DIY Sprinkler System
If you look at a DIY sprinkler system from above, you'll see that it looks like many semi-circle shapes. That's because many sprinklers are made with semicircular nozzle heads to provide full coverage in all directions. And if you keep adding them on top of each other, you might have a tall system. It will be super easy to set up and only requires a few simple materials you can buy at the local hardware store. As long as you're up for a little DIY fun and don't mind a little elbow grease, this video shows you exactly what you need to make your own sprinkler system beyond compare!
$25 Sprinkler Sled
This sprinkler ski is a great way to have a little fun in the sun. It's simple, cheap, and easy to make. This $25 sprinkler sled is the perfect project for families with kids who love to play in the water. This DIY sprinkler has a simple design that kids can assemble themselves. All you need to make your own is some PVC piping, primer, cement, and connectors. Just follow the step-by-step instructions to make this fun and functional sprinkler sled!
How To Install A Sprinkler System
A sprinkler system is a great way to water your lawn without wasting water. It's also easy to install and maintain once it's up and running. This tutorial will show you how to set up a lawn sprinkler system with parts you can easily find at your local hardware store. Learn how to install a sprinkler system in your backyard. This is a very easy project, and you can have it done quickly. The sprinkler system uses a drip irrigation system and will provide water to your lawn. Some materials needed that may not be lying around the house are PVC pipes, connectors, and fittings.
Lawn Sprinkler System DIY
If you love DIY projects, you'll want to try this one. A lawn sprinkler system can be homemade, and it's super easy to make. You'll need to purchase a sprinkler head and other parts for the project. Your lawn is probably green, but you may be looking for a way to cut back on your water bill. This lawn sprinkler system lets you save money while watering your lawn and plants. This is a DIY guide for creating a lawn sprinkler system. Lawn sprinklers are easy to ensure the grass is regularly watered, but they can be incredibly expensive. You'll save money by making your own.
You can also see: DIY Watering Can Ideas 
How To Install Sprinkler System
If you're interested in setting up your own sprinkler system, this how-to video will show you exactly how to install it. This is a simple but very effective homemade sprinkler system. The materials needed are PVC pipe and fittings, a hose, and the two timer controls. Suppose you do not have the tools to cut the pipes correctly; get help from someone who does. When turned on, the pipe lengths must fit together without any leaks and undue friction.
Homemade Rotating Water Sprinkler
Do you want to get your lawn watering without chemicals and conserve your water? Then this homemade rotating sprinkler system is the perfect project for you. With supplies easily found at any hardware store, you'll be able to assemble a cheaply made but highly effective method of watering that won't clog up or overuse water. Keeping your lawn fresh and green is easy with a homemade sprinkler system. You'll need a few supplies, but nothing too difficult to find. This system is inexpensive and can be put together in less than an hour.
How To Install A Sprinkler System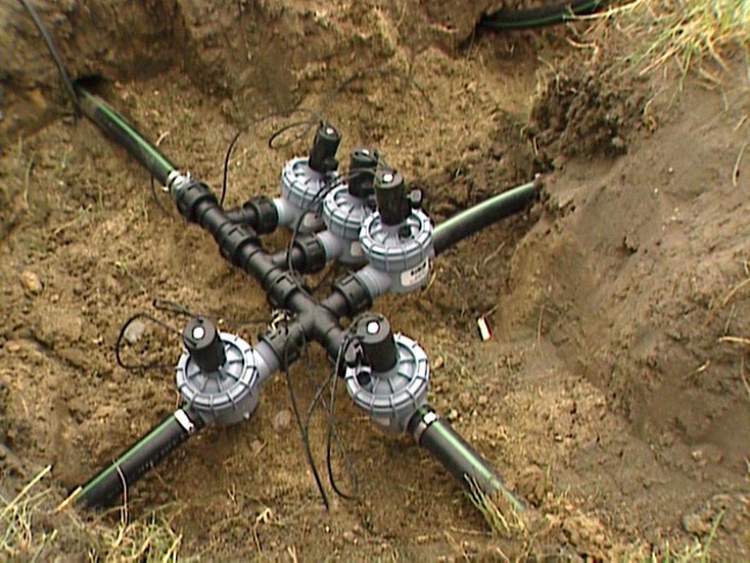 Replacing your entire sprinkler system or just a single zone is a lot of work. The good news is that you can install individual sprinkler heads for any area of your lawn or garden. You won't need many tools and little experience to complete this project, but keep in mind that it will take almost one day to complete everything you need. Getting a sprinkler system might seem difficult, but it isn't. You must dig a trench, put in the pipe, and hook up your valves and timer. Installing an underground sprinkler requires a lot of work, but it's worth it. Although you don't need a high skill level to perform this project, you'll be done within 2 days.
How To Install A Sprinkler System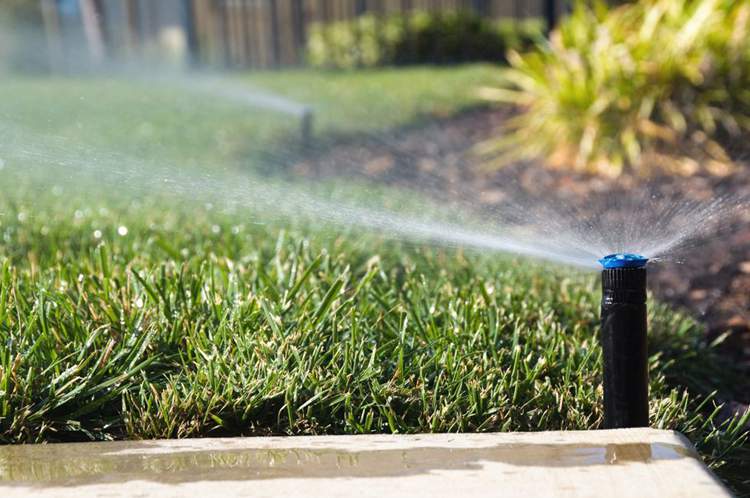 Installing a sprinkler system is a great way to water your garden or lawn more efficiently. This guide will teach you how to install a sprinkler system in your own yard. It's easy and fun and can save you money on energy bills by providing a much-needed water source for your plants. Installing an in-ground sprinkler system is a great way to water your garden. You'll need some things to install this project, including a long hose, fittings, and good quality water-resistant tape. Put them to good use when you create your own list of supplies so you don't forget anything.
DIY Sprinkler System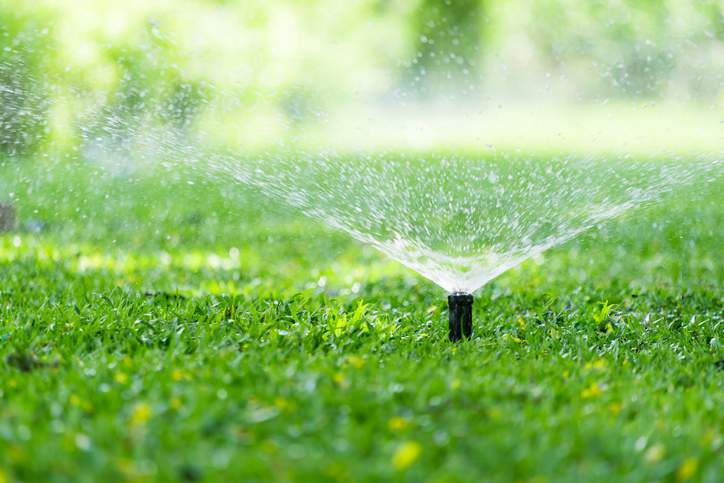 Looking for some quick and easy projects to add to your garden? Sprinkler systems are always a great way to make your plants more beautiful, increase their size, and quickly grow. With this DIY Sprinkler System, you'll be ready to create your own! Chances are you can find several sprinkler heads on Amazon for a very low price. Pick up the ones that best suit your needs and start your project. Once completed, you have created an amazing DIY sprinkler system made with ease. Now you can enjoy watering your lawn or garden as often or as little as you like.
DIY Above-Ground Sprinkler System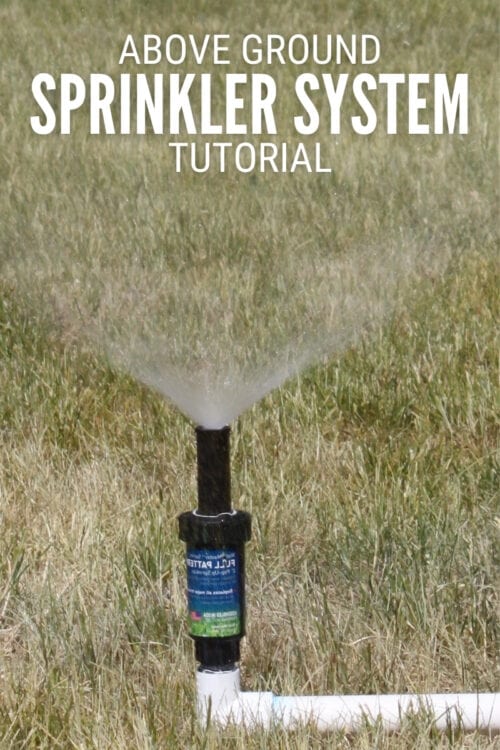 Learn how to build a DIY above-ground sprinkler system. The project is easy, with simple steps and materials you can find anywhere. The finished version is attractive to your lawn, garden, or other outdoor space. This DIY above-ground sprinkler system is an amazing project made from PVC pipes, male threaded adapters, hoses, PVC pipe cement, and threaded caps. In easy steps, you'll create your sprinkler system in the comfort of your backyard. It's easy to build, and the materials are inexpensive, so this DIY project will help you get your yard looking great for less!
DIY Sprinkler System With PVC
This is the DIY version of a popular commercial sprinkler system. It's a vertical rotating sprinkler system that is easy to set up and budget-friendly. This DIY sprinkler system made with PVC is budget-friendly and easy to set up. The system consists of four PVC pipes connected vertically to the sprinkler heads, which can rotate in any direction, depending on how you want the water to come toward your garden. It's a compact, easy-to-install sprinkler system made with PVC. It's engineered and tough, made to withstand hard use.
DIY Sprinkler System
A sprinkler system is a great choice for an automatic watering system that covers a large area. This guide will show you how to make an effective, inexpensive, lightweight sprinkler system! This DIY sprinkler system is the perfect way to ensure your lawn is evenly watered this summer. This guide will show you how to create an affordable and efficient sprinkler system for up to 5000 sq. ft. Just a garden hose powers that!
Homemade Underground Sprinkler System
If you love gardening and don't want to spend money on sprinklers, our underground sprinkler system makes it easy for you to water your lawn or plants. These are the components of this system: A long isolated PVC pipe buried up to the very top. A store-bought controller will be connected to that pipe via a splitter and have a moisture sensor that establishes when it's time to water your garden. A cheap irrigation timer ensures watering only at certain hours and times.
DIY Underground Sprinklers For $100
This underground sprinkler system is something you can easily make for yourself and get started on your lawn or garden. This DIY underground sprinklers for $100 video is one you need to watch as it shows how you can make an underground sprinkler system for your garden. It's all a matter of digging a trench and placing the pipes and sprinklers in the ground. All materials needed to put this together are available at Home Depot if you don't want to do any shopping.
DIY Three-Head Sprinkler System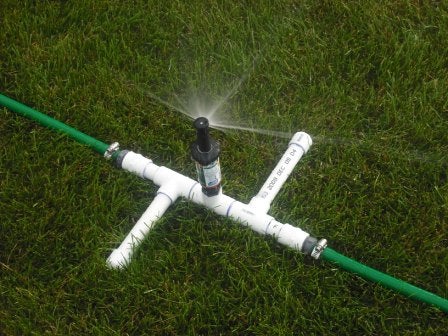 This DIY project is a great way to water large lawn or garden areas. It's easy to make, and you can create your own PVC sprinkler system using PVC pipes, cement, and a few other supplies. You can make a three-headed sprinkler adaptable to your yard and garden with a few basic supplies and materials. You'll need components, including PVC pipes cut in the right dimensions, PVC primer, cement, and an old garden hose. It will only take a few hours to set up.
Linux Powered Garden Sprinkler System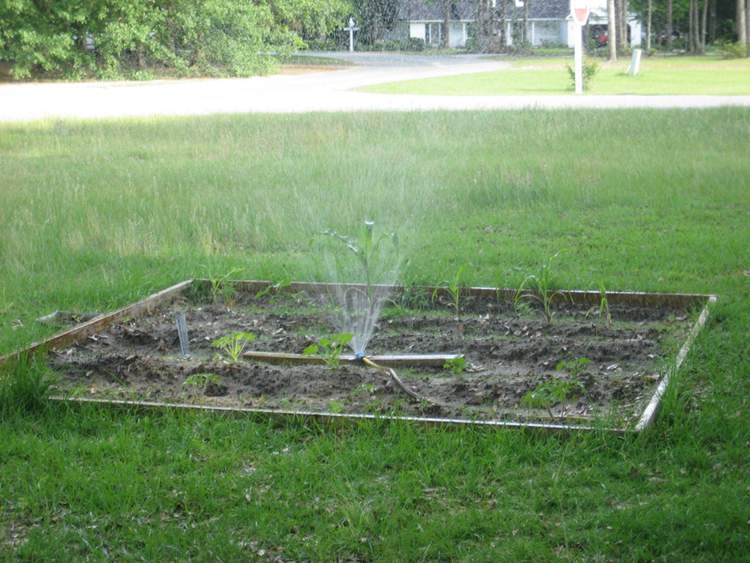 If a busy schedule isn't enough to keep you from tending to your garden, here's the solution. The Linux-powered garden sprinkler system has a computer that opens the valves when it's time for you to get out and water your garden. The electronic components control the flow of water with the help of a parallel port base Linux C program, while an Arduino board tells the computer when to activate it. You'll be able to control the water flow remotely via a Lantronix UDS-10 serial device server.
Homemade Water Sprinkler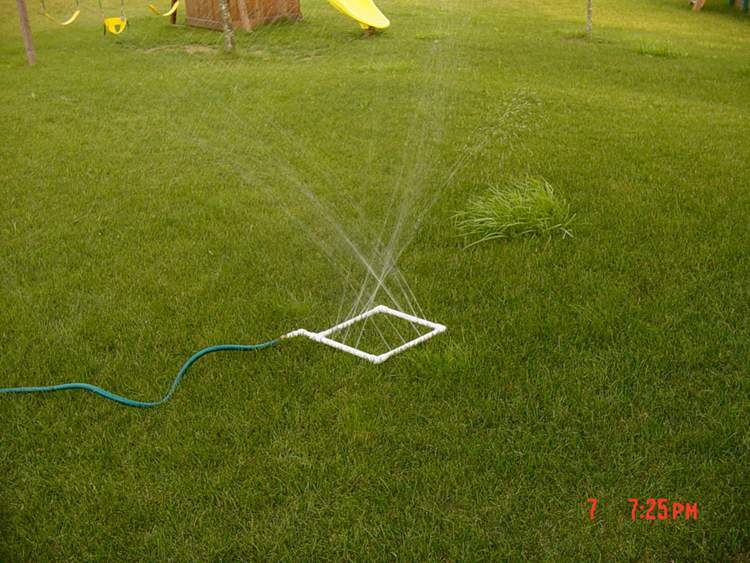 Create your own DIY sprinkler system to reach any part of your lawn without stress. It's quick to set up and easily customized to your specific space. This homemade water sprinkler is perfect for your lawn and garden. Made of durable PVC tubing, it can go around corners or up and down stairs. The basic design is simple, but you can get creative with the details - add sprayers to create a misty light rain effect, or add valves to control how much water comes out of each shower head.
Garden Sprinkler Homemade
This is a simple home project that anyone can perform. The materials you need to make this sprinkler system are available in your house. You don't have to spend money on buying a sprinkler system when you can make one at home. You don't have to look for supplies online; at home depot, you can use materials that you already have in your house. The making process is also very easy and fast, so there's no reason not to try making your own sprinkler system now.
DIY Garden Hose Sprinkler System
If you want to make your garden look more interesting and maintain it better, then the garden hose sprinkler system project is an excellent choice. This system will give you a safe way to water your plants and flowers while also helping them to grow faster. This DIY garden hose sprinkler system is easy to install and provides a cheap, effective irrigation solution for your garden. Build a garden sprinkler system using a hose, PVC, and other materials. Modify this design to fit your needs and make it work for you!