12 DIY Splash Pad Ideas For The Kids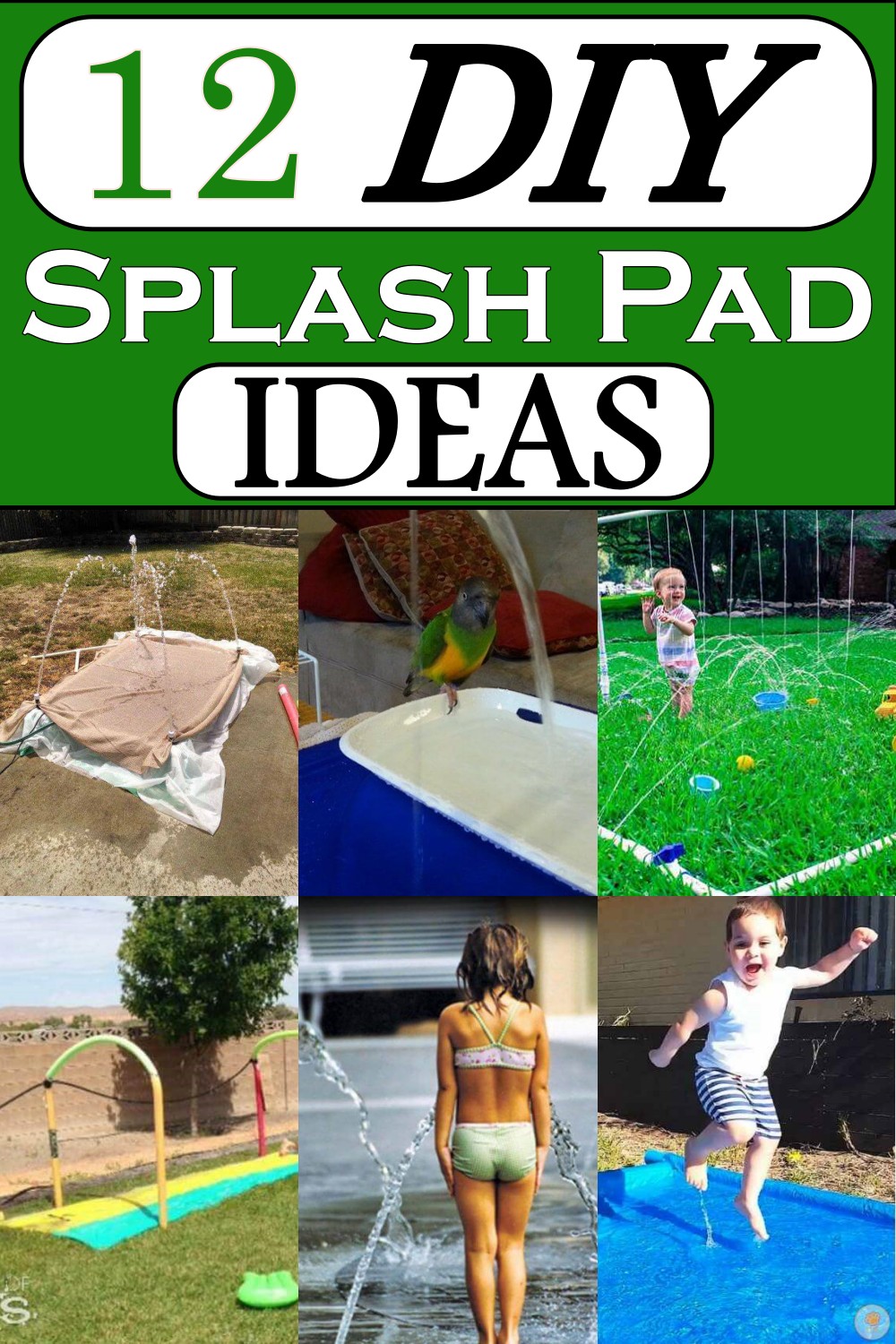 If you're searching for some creative ways to make your kids' water playtime more fun, check out these DIY splash pad ideas. Kids love splashing around in the water, so why not let them do that in your backyard?DIY splash pads are a fun way to cool off during the summer heat and help kids stay active and entertained. And they're not just for kids: adults can dive right in too. You need the right tools, creative inspiration, and free time. Whether you're attracted by making your own splash pad or play fountain for the garden, you'll find plenty of inspiration here!
DIY Splash Pad Ideas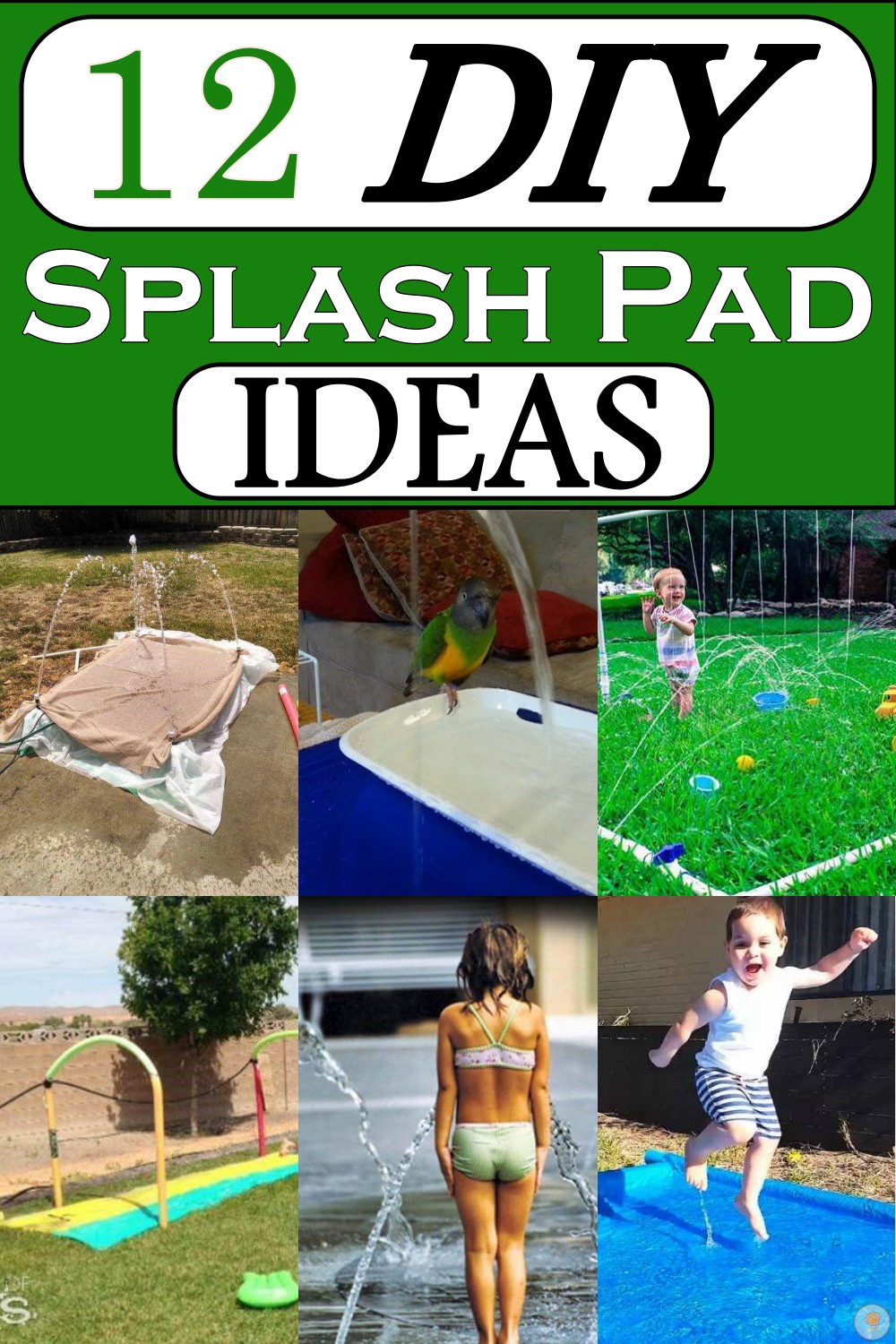 Enjoy the summer sun with these DIY splash pad ideas. Great for kids of all ages, these projects are easy to create and help keep your little ones cool and active this summer! These DIY splash pad ideas are easy to make with your child and will provide hours of summertime fun. Splash pads can be simple, inexpensive, or more elaborate, depending on your budget and time. Kids love the water in any form, but these DIY splash pad ideas will help keep them cool this summer!
We've got you covered if you're looking for splash pad ideas; These 12 DIY splash pad ideas are great ways to turn your garden into a summer fun zone and keep the kids cool.
You Can See: 25 DIY Ball Pit Ideas Perfect For Kids
How To Build A Splash Pad In Your Backyard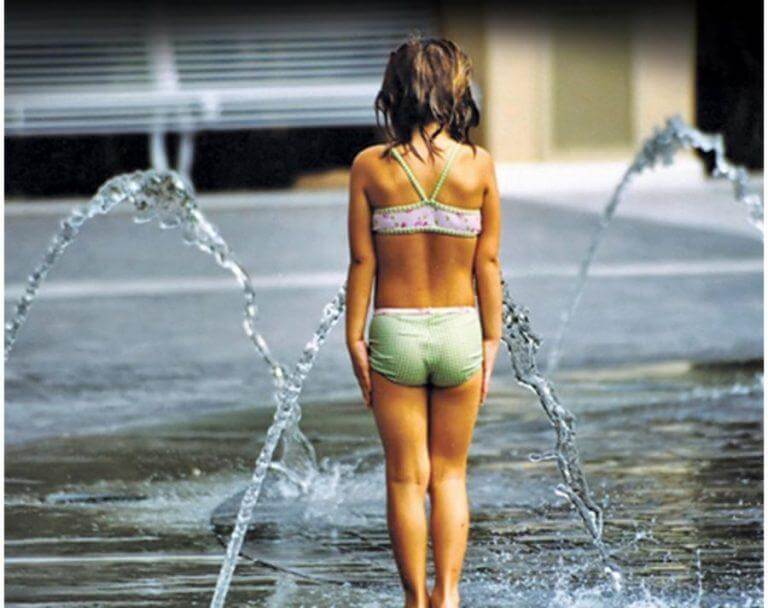 If you are thinking of building a cool but functional splash pad for your kids, this DIY is for you. It is easy to do. Build it out of control boxes, solenoid nozzles, water pumps, and filters. You can add lights or a faucet when completing the project. All you need is basic knowledge about plumbing and plumbing tools. Then, you can follow the tips below and quickly have your backyard water feature for your kids.
4. DIY Splash Pad
This simple, colorful splash pad is a fun way to keep kids cool on hot summer days. It's made from pool noodles and an old tarp, with an added splash of personality. Your kids will love it, and you'll love how easy it is to put together! Use the sewing machine to stitch the tarp and pool noodles together. Use a spare tarp to cover the whole thing, or leave it open if you want the kids to cool off even more.
How To Make A Splash Pad
If you're looking for something cheap and easy, you've come to the right place. This project is simple and affordable. You can have your own splash pad in just a few steps. This is a great summer project for summer if you have space in your yard. Not only will it keep the kids cool, but it's also a great way to keep them busy outdoors. Make sure you're prepared with at least 10 gallons of water and enough hoses to run around more than a one-yard area. When finished, ensure your child wears protective clothing such as rubber boots and full-body swimsuits because this can be a little dangerous if not done correctly.
DIY PVC Pipe Kids Splash Pad
Do it yourself PVC pipe kids splash pad will make your life easier because it is easy to install, and you can do it yourself. The thick PVC pipe makes the splash pad more durable than other water plays toys. This project is appropriate for all skill levels. The design is ideal for a small yard or large patio and can be built in any color you like. It only requires primary hand and power tools to construct this PVC pipe splash pad. This DIY PVC pipe kids splash pad can also use to decorate surroundings for your kids if you want.
How To Install A Splash Pad In Your Backyard
You can make a very cool splash pad in your backyard. Make sure you have the right tools and measurements. You might want to hang out with a handy friend with lots of experience doing this stuff because it's a little tricky to get all the pipes in the right place and adequately measure where they need to go. This video guide will show you to install a splash pad in your backyard. This guide is best for someone looking for something fun for the entire family during summer.
DIY Splash Pad
When you have a sunny summer day, nothing can beat the fun of splashing around on a splash pad. Just find some simple materials, like a tarp and pool noodles, and you're ready to go! This design is perfect for kids as they can splash and play endlessly. This DIY project doesn't require expertise as long as you know how to use tools like screwdrivers and drill bits. It's also an excellent project for the entire family, and it only takes about a day of work to build.
DIY Backyard Recirculating Splash Pad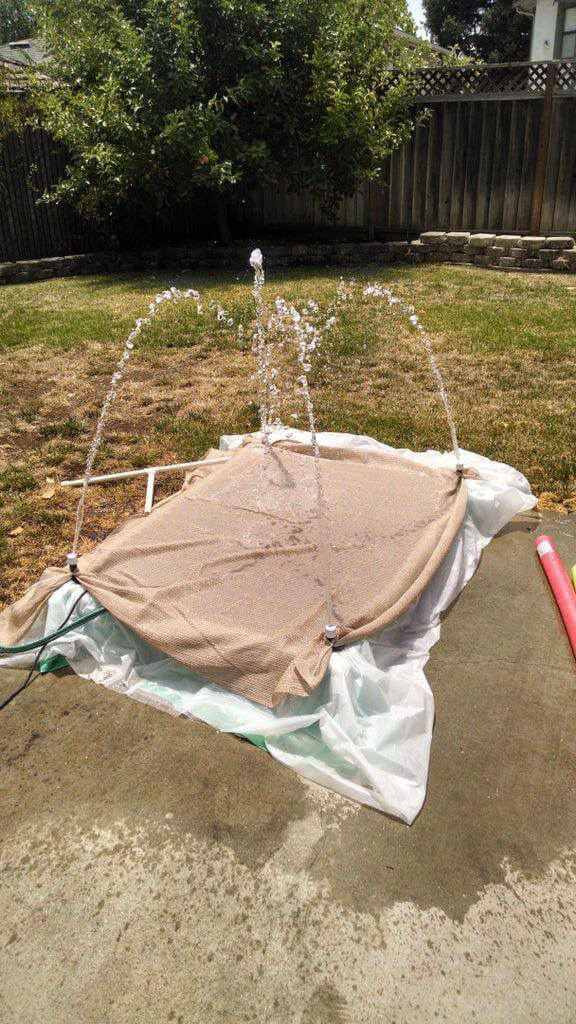 Find out to build a DIY backyard splash pad using a reservoir deck and other simple materials. Creating a splash water fun zone is easy without emptying your bank account or filling your yard with bulky, expensive equipment. Learn how to build your own backyard recirculating splash pad. Get all the tools, materials, and step-by-step instructions you need, in one place! This affordable project sets up quickly and can be customized to fit your yard.
DIY Splash Pad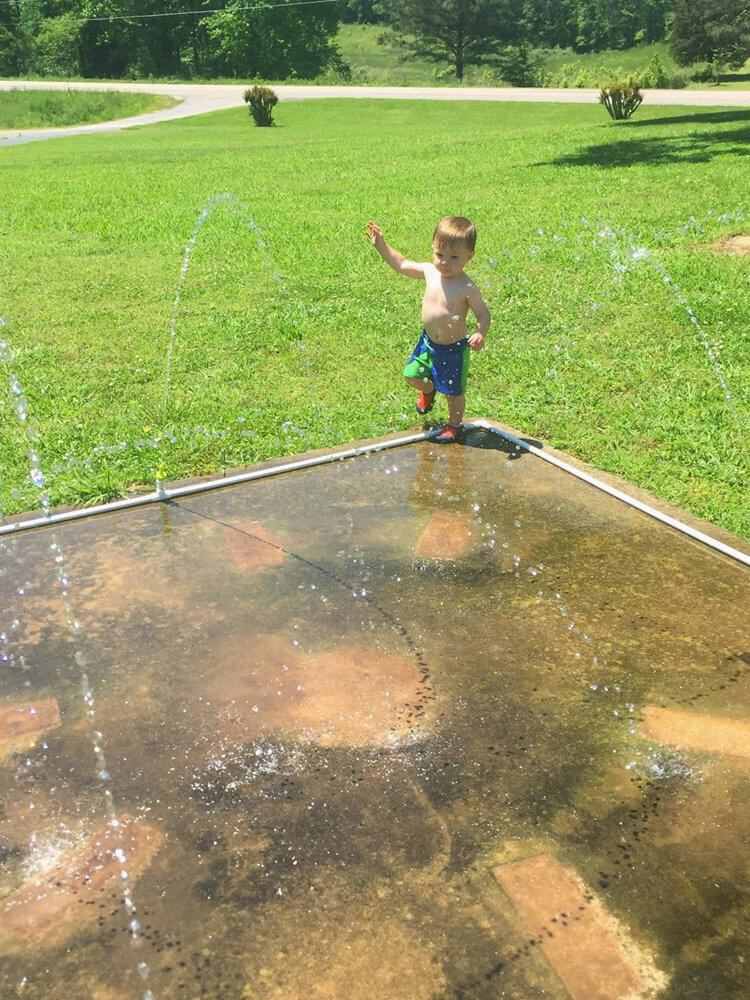 The splash pad is a beautiful addition to any yard! However, it can be pretty expensive to buy one from the store. This DIY project will help you build your splash pad from scratch. For the making process, you don't need special skills or equipment; just an excellent working DIY attitude, and you will be good! This is the easiest way to gain exposure to water in the summer months.
10. DIY Splash Pad Tutorial
Do-it-yourself is a great way to save money and create customized projects. With the right tools and ingenuity, you can easily create your splash pad in your backyard. In this video tutorial, the tutor will show you all the materials needed to build your splash pad and assemble it. Build this splash pad on the weekend, and fill it with water. This project is easy to make and requires little maintenance.
DIY Splash Pad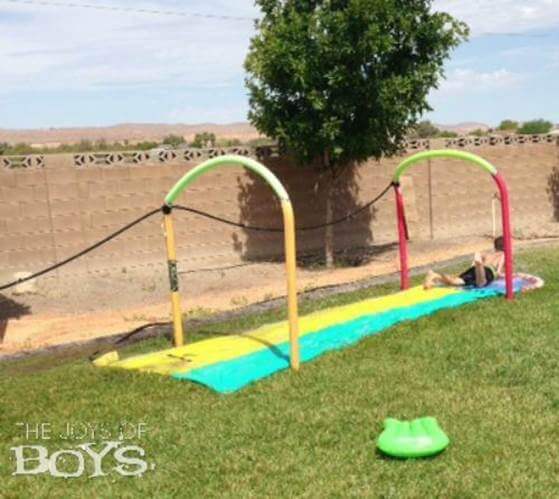 Do you want to create a splash at your child's park? Try out this DIY splash pad. It will brighten up any garden, playground, and backyard. Children can cool off under the sun this summer with their friends while getting wet with sprinklers. With this easy-to-follow tutorial, you'll be on your way to creating your beautiful water play area in no time! This activity delivers hours of entertainment and is ideal for any outdoor setting.
DIY PVC Splash Pad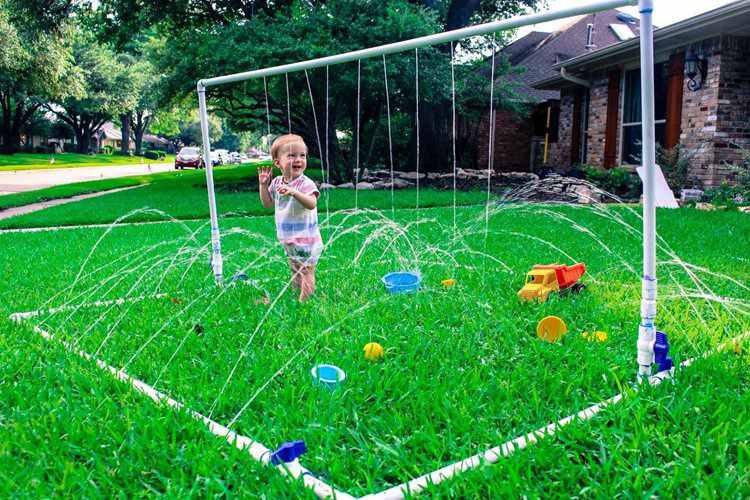 This laser-cut utility box is a great way to get creative in your yard and provide kids with a fun place to cool off on a hot summer day. This DIY splash pad is a super simple project. It's inexpensive, easy to build, and can be completed in a single afternoon. You will need a few PVC fittings, some goop to hold the pieces together, and some tape to hold things together. This is an enjoyable project for the kids (or adults) in your life and one they're sure to enjoy!
DIY Bird Splash Pad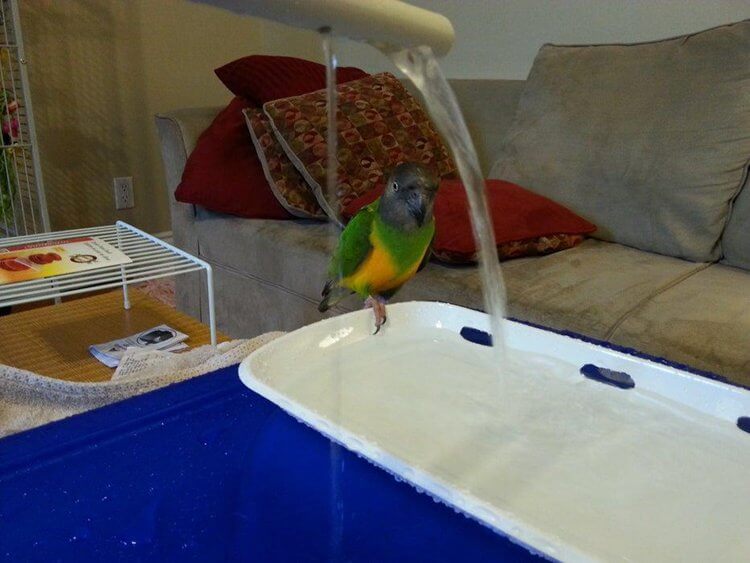 Add some splash to your garden this summer! This DIY bird splash pad is easy to make and will delight your birds year round. With a few simple materials, this project will have you creating a fun outdoor space for you and your feathered friends. Make it simple and fast by following the instructions to create a fun new summertime activity for pets! This splash pad is easy to take apart when the season is over.