A solo Stove is a small portable wood-burning stove that can cook, boil water and warm up your tent. It doesn't require any fuel other than wood, and you can even cook food in it with proper use. The Stove has been designed to work in extreme conditions like high altitudes and cold weather conditions, which makes it a perfect companion for campers and hikers. Here are some DIY solo stove Plans to help you get started with this handy device.
How To Make DIY Solo Stove Plans
A solo Stove is a portable wood-burning stove that provides heat and power for cooking, water purification, and heating. The Solo Stove is designed to provide 100% of your energy needs while in the wilderness. It allows you to cook with wood, which is free and abundant worldwide. The Solo Stove burns wood smoke-free, fuel-efficiently, and produces zero emissions. You can find many different types of DIY Solo Stove projects below.
Benefits Of DIY Solo Stove Projects:
You can make a stove that will fit your needs exactly. If you want to cook for two, make a smaller Solo Stove. If you want to cook for ten, make a bigger one.
You can build your Stove out of materials available where you live. This makes it easy to use local resources and save on shipping costs.
One can build the Stove with the tools and skills one already have.
You can build your Solo Stove and use it as an essential part of your home camping gear or emergency preparedness equipment.
DIY Rocket Stove
Building your rocket stove is easy and frugal to heat your home. All you need is some essential tools and an afternoon - no rocket science required! This is the only wood stove you will ever need, with minimal tools and cost. The simple design allows you to spend more time cooking than cleaning or building your stove. The guide below will show you the complete procedure.
DIY Wood Fire Solo Stove
Do you have a passion for the outdoors? Do you often venture out into the wilderness in search of adventure? If so, you're probably also very aware of how challenging lighting a fire can be. Or maybe you would love to enjoy a hot cup of coffee in the morning without burning your hand on a stove in your cabin. Fortunately, there is now a straightforward and effective solution. Introducing Solo Stove, the best outdoor wood fire stove you can make your own with the help of this video tutorial!
DIY Smokeless Fire Pit
With summer just around the corner and camping season in full swing, this DIY smokeless fire pit will help you start an outdoor campfire for a great meal or to enjoy your favorite beverage with friends and family. It takes less time and cost than a gas or propane smoker. You can build this one in just a few hours with inexpensive materials, so let's see what you need to do. Watch this video tutorial to learn more!
DIY Solo Stove Bonfire
Everyone loves a bonfire, but sometimes the best ones are unexpected. You can cook and toast with the DIY Solo Stove Bonfire. This design is simple, affordable, and can be stowed in your bag when not in use. This lightweight, a portable stove is easy to use and can be used with virtually any biomass material you find in the great outdoors: pinecones, twigs, grass clippings, and more!
DIY Wood Gas Stove
With this wood gas stove, you can heat a cold room, cook a meal and have fun! All you need are a few essential tools, some wood scraps, a drill, and an old propane tank. This is an excellent project for those who don't have the money to buy new stoves at the store. Once you have the materials, you can build your stove in just a few hours. This video tutorial will show you the complete procedure.
How To Make A Mini Solo Stove
You don't need to buy a commercial solo stove to make your food taste delicious. You can straightforwardly make it yourself. All the materials are readily available in the house, so you can start making your little steamer without getting frustrated. If you're looking for a compact, lightweight camping stove that's easy to carry and set up, then you'll love this solo Stove DIY.
DIY Solo Stove Smokeless Fire Pit
Solo Stove Smokeless Fire Pit is a cheap, lightweight, and durable outdoor portable stove. Solo Stove utilizes a unique smoke-free design with gas and solid fuel options to provide cooking heat anywhere safely. This Solo Stove Smokeless Fire Pit is super cheap, lightweight, and durable so you can take it anywhere with you. Its favorite use case is for camping and going outside for cooking or sitting around the fire.
$35 DIY Solo Stove
This is a simple and inexpensive way of building a stove, but it requires some basic welding knowledge. The finished product looks like something that came straight out of industrial steel building hardware. As far as solo stoves go, this one is easy on the budget by spending only $35 and is even easier to make. You can have your easily-portable portable stove with just a few simple parts. Watch this video tutorial to learn more!
$10 Solo Stove Wood
Are you a creative person? Do you love doing DIY projects at home? You'll love this if the answer to both questions is yes. You can make a Solo Stove with just a few items and, of course, $10. You can make a compact, easy-to-use, and cheap stove with a thermal food jar and a few other materials! This is perfect for outdoor recreational activities and emergency kits.
DIY Wood Gas Stove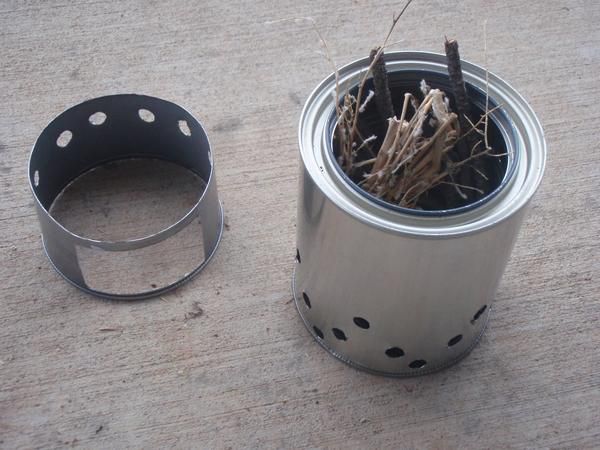 Do you want to build a wooden gas stove? You're lucky because this is a relatively simple project that requires only a few supplies and tools. This DIY wood gas stove is easy to make and burns efficiently. With few supplies, this stove can be built on a weekend by anyone with essential tools. So, Learn how to build your wood gas stove with this easy tutorial.
 Homemade Solo Stove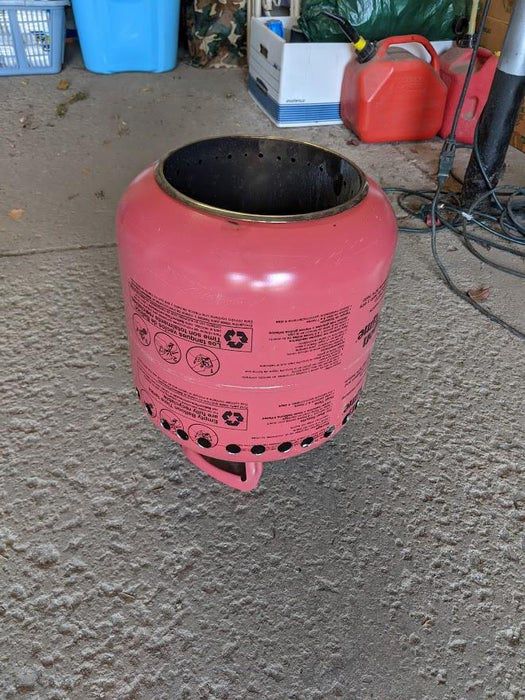 Are you a camper who enjoys cooking outdoors? Make the solo stove and take your tailgating, camping, and hiking to the next level. The Solo Stove can be built quickly and easily without mess or cleanup afterwards. A DIY solo stove is an efficient, clean, and easy way to make quick-fire anywhere. Here's a step-by-step guide to building your own.
Small Solo Stove DIY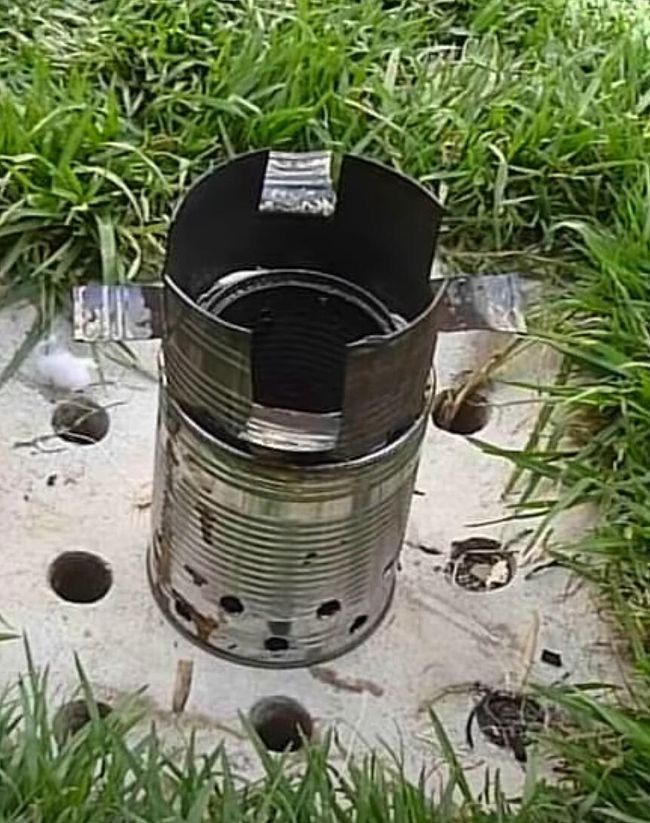 Whether you're an avid solo camper or an occasional backpacker, this hot little Solo Stove DIY will satisfy your stove needs. This project uses two tin cans and a few other readily available supplies to make a lightweight, easy, and efficient camping stove. This simple stove design is perfect for backpackers looking for easy ways to heat their food. This DIY stove will make your camping trips a breeze using two tin cans and a few other supplies.
Solo Stove Build DIY
This Solo Stove build DIY is not just another camping stove but a stove you can use as a part of your kitchen in the backyard or at work. It's like having a portable stove right in your pocket. So, Build your Solo Stove at home to take on any adventure. This DIY video tutorial will show you the step-by-step process of building a highly efficient and compact stove that makes cooking fast, easy and fun!
DIY Campfire Pit Solo Stove
This DIY Solo Stove is not only easy and quick to build, but it also doubles as a campfire pit. It will provide hours of heat without any smoke around your campsite. You can Design a DIY campfire pit solo stove with this simple project to save space and create lots of heat in a little area. Follow the instructions below to create your own elegant outdoor fire pit using this DIY project.
DIY Propane Cylinder Solo Stove
If you're into outdoor cooking or even have a cabin in the woods, you'll need to cook meals over a fire. Making a DIY propane cylinder solo stove is more cost-efficient and portable than buying one. Anyone can make a wood-burning stove for their campsite. Use the project below to create your propane cylinder stove to save money and time. You'll have hot coffee or tea in no time!