Smokehouses are great for various reasons: they turn out a delicious, smoky flavor in foods that are hard to achieve otherwise, and they're also pretty economical to build. If you want to try smoking some of your own meat or fish but don't want to drop a few hundred dollars on a commercial model, here are some DIY plans from this collection that illustrate different styles and sizes of the smokehouse. Some of them can be made with minimal carpentry skills, while others require more-advanced skills like welding. While some designs use old refrigerators as the main structure for the building, others use large drums as the primary building blocks. All these designs are functional, though some may work better than others, depending on what you're looking for. Take a look through these plans to see if they might be exactly what you're looking for!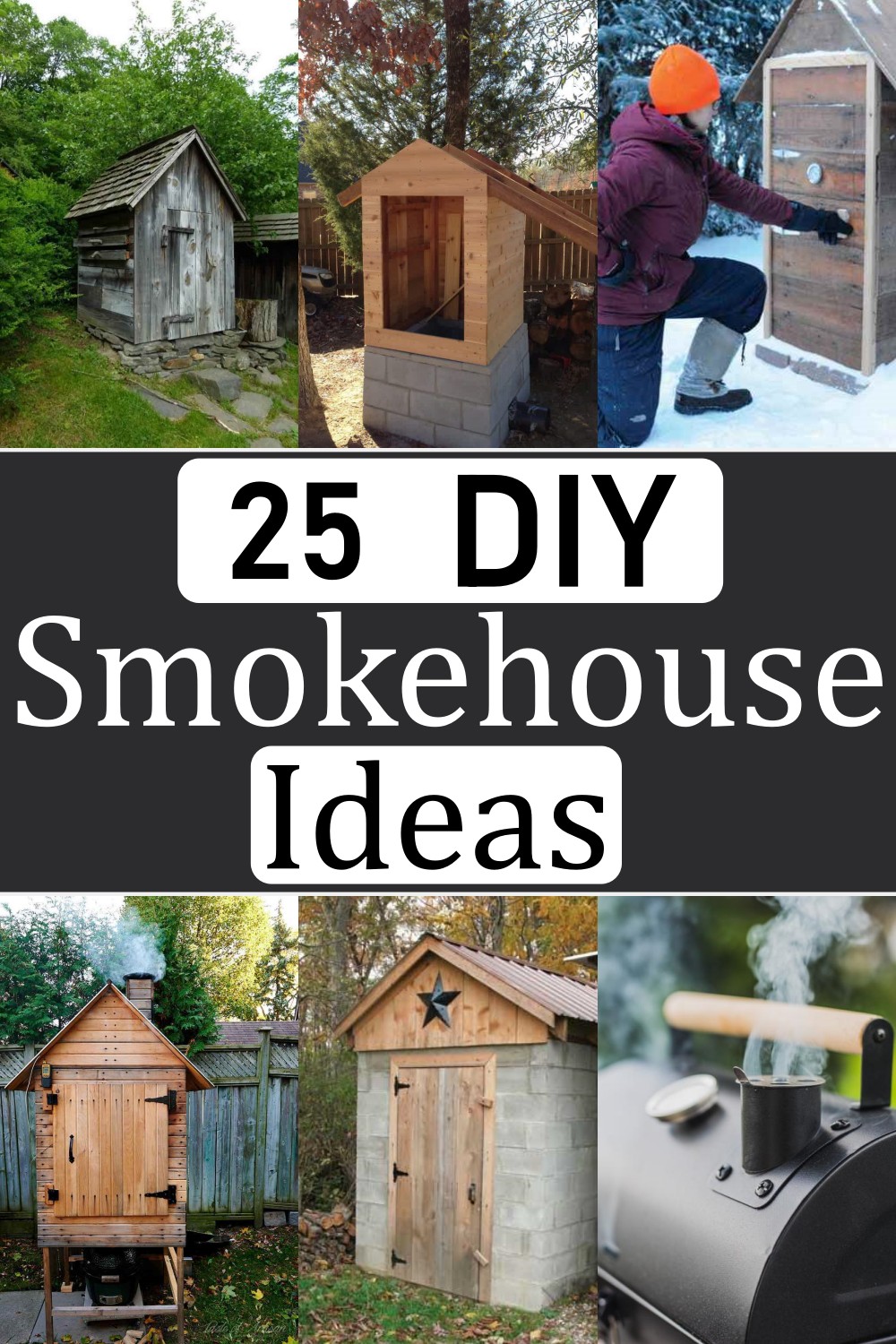 Build your own backyard smokehouse and enjoy the delicious smoked foods that only a professional-quality Dutch oven can produce. There are many great reasons to build your own smokehouse, and it's not just because you want to be the coolest guy at the 4th of July barbecue. Smokehouses are easy to build, environmentally friendly, and let you take control of your food. Because you make it yourself, you know everything that has gone into making it safe for you and your family. You also know exactly what's in it and can control how much is in there. You can choose exactly what kind of wood goes into the smoker (or if you want to use something else like charcoal), so you can get the same flavor profile.
Here is a collection of 25 DIY Smokehouse Plans that will give you some great ideas on how you can build your own smoker.
You Can see: 30 DIY Smoker Plans For Parties At Home
Tips To DIY Smokehouse
If you're planning to build your own smokehouse, you're in for a treat. It's easy to do and will save you tons of money. Here are some tips to help you get started:
1) Choose the location for your smokehouse carefully. You'll want it to be in an area with plenty of sun but not too much wind. Make sure there is enough space around the building so air can easily pass through.
2) Make sure there is enough room inside the building for all your equipment, including smokers and heaters. If you're using a gas oven or smoker, make sure it has enough capacity.
3) Build the walls of your smokehouse out of brick or stone if possible so they won't absorb moisture from the air around them (this can cause mold growth).
4) The roof should be made of slate or metal sheets so that rainwater doesn't leak through onto anything inside the building (this can ruin meat products).
Materials Needed
The materials needed for building a DIY Smokehouse are:
Wood for the base, walls and roof
Metal for the door frame and door
Nails or screws
Hammer or screwdriver
DIY Smokehouse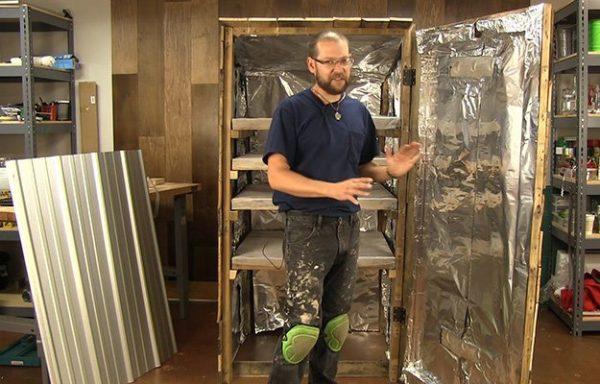 Get a smokehouse for practically nothing with repurposed pallets, scrounge up some basic supplies and get building. This handy smokehouse will keep your meats and fish at the right temperature, keeping them fresh and flavorful. You can create an easy-to-clean, space-saving, affordable meat storage solution with a few pallets and aluminum flashing. The smokehouse is great for grilling and smoking just about any food you can think of, from pork shoulders to ribs, fish and more. It's cool enough to double as a patio or garden shed.
DIY Smokehouse Tutorial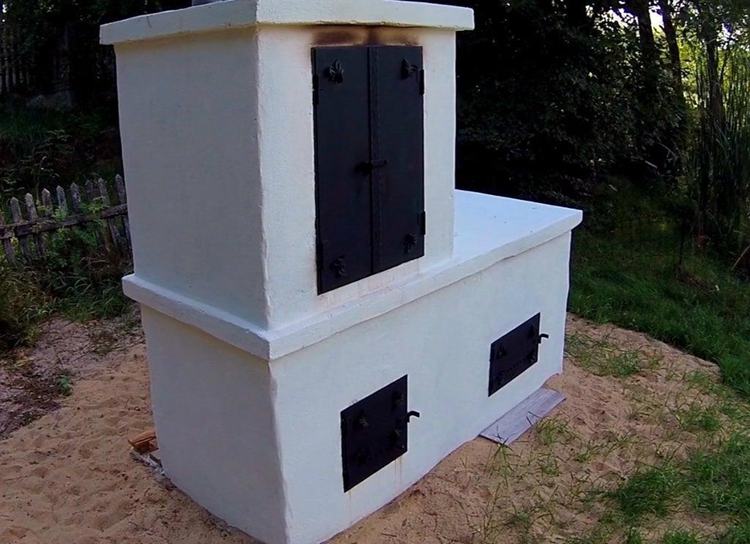 This fantastic DIY smokehouse will allow you to create healthy, great meat, fish, and cheeses that are great, without preservatives, and with wonderful taste. The creator of this tutorial created a smokehouse with two hearts, one for cold smoke (less than 24 Celsius degrees) and the other for hot smoke (up to 80 Celsius degrees). With just seven simple steps and a few common household things, you can be on your way to having your own backyard smokehouse! This smokehouse allows producing healthy and delicious meat, fish and cheese without preservatives while retaining its taste.
Do It Yourself Smokehouse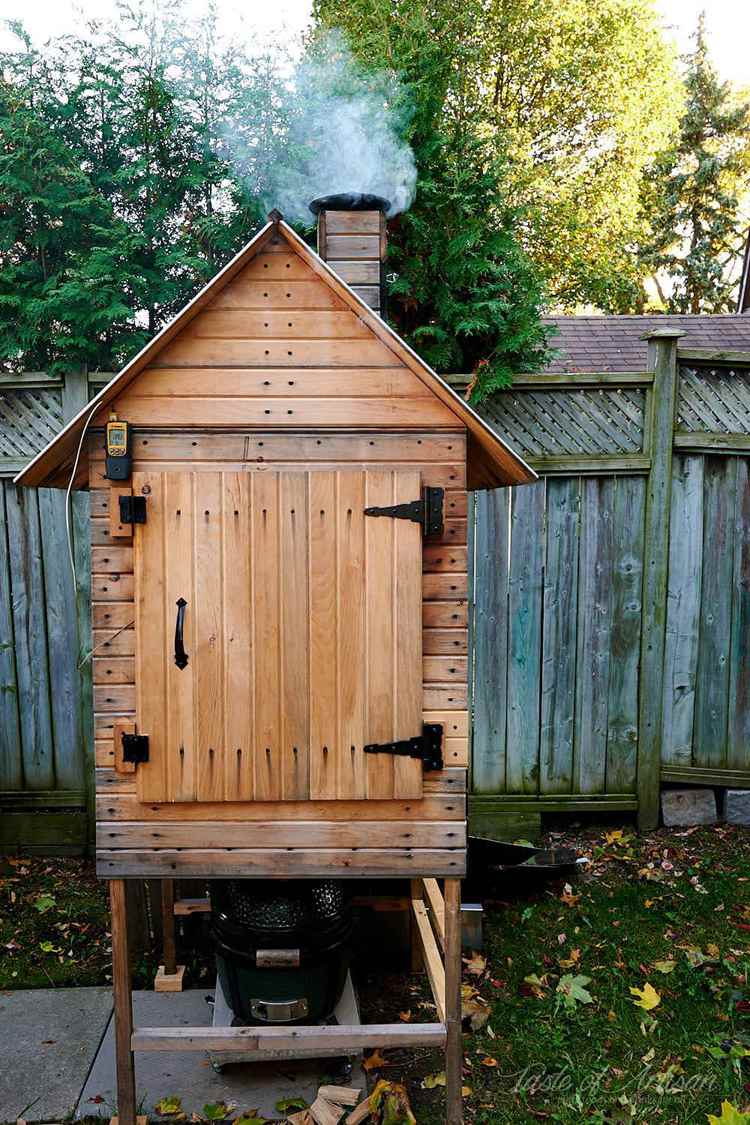 A simple, easily crafted, cost-effective smoker minimizes the need for constant monitoring. Assemble a simple, cheap, efficient backyard smokehouse for your family's home-baked hams, bacon, and more by following this tutorial. It includes tables, shelves and a fire pit that uses a MiniMax as the burner. Kit includes a cast-iron smoker box, an aluminum flue, thermometer, and bellows. The wood is pre-cut and ready to assemble. You'll save time (and money!) by building it yourself instead of hiring someone.
How To Build A Smokehouse Out Of Cement Blocks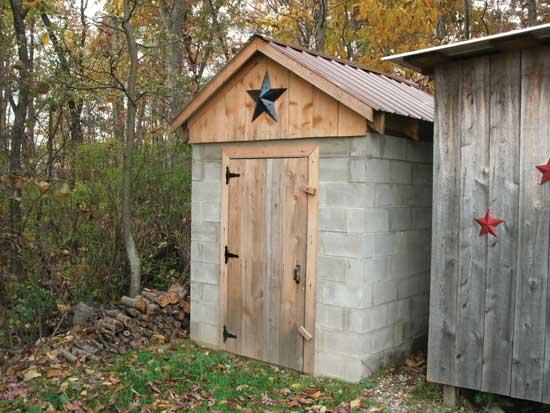 Building a smokehouse is a great project for anyone who loves to be outdoors and can stand their own company. Smokehouses can be made of many different materials, but the basic requirements are still the same – insulation, heating source and humidity control. Construction can take anywhere from 2 days to several weeks, depending on how much time you have available each week. This project will take about three to five days to complete. It's not a difficult project if you take your time and follow the instructions closely.
DIY Outdoor Smokehouse
This DIY outdoor smoker setup is exactly what you're looking for. Easy to assemble and portable, it uses little fuel and requires little tending. It can be used with charcoal to generate heat and wood chunks to produce clean, pleasant-smelling smoke. You won't believe how much flavor you can impart to your food using such a simple method! This simple outdoor smokehouse is easy to set up and use. It's the perfect size for smoking fish, game, and other foods. It uses little fuel, so it doesn't require constant tending like other outdoor cookers. Plus, it's portable - take it anywhere!
How To Build A Smokehouse
Do you have a passion for smoked meats? The Smokehouse will help you achieve great results with ease. Smoked sausages, hams, cheese and fish are just a few examples of the foods that this smoker can smoke. With plans that include detailed instructions and templates, this meat smoking shed building project is perfect for any level of woodworking enthusiast. Building a smokehouse is a lot easier than you think. You can have a functional outdoor smokehouse in less than a day's work with proper planning and basic carpentry skills.
DIY Smokehouse Plans Under $100
Everyone passionate about food likes to try out new recipes for smoking meat, but not everyone knows how to build a smokehouse. It's a shame because a good smokehouse can make your future smoking sessions more pleasant and help you preserve the flavor of your food longer. Here is a simple DIY smokehouse that does not have to cost an arm and a leg. This is a project that anyone can build, even if you are not a professional carpenter or contractor. It would be perfect for someone on a budget because the materials cost less than $100, and you can find them at most hardware stores.
DIY Smokehouse
A smoker is one of the most versatile and useful cooking tools in your kitchen. You can use a smokehouse to infuse food with wonderful flavors and make it perfectly tender. In addition to that, building a smoker gives a great sense of accomplishment. This article will teach you how to build one for yourself using recycled materials like pallets, concrete blocks and bricks. Having your own smoker will allow you to explore different preparation techniques and create deliciously smoked dishes in your home.
How To Make A Smoker - DIY Smokehouse
You can make your own smoker with just a few tools, supplies, and your favorite meat to grill. Using chicken, pork and beef as an example, this video will walk you through the steps needed to build your own homemade smokehouse, and all that's left is to light a fire and enjoy the food. Making a smoker is easier than you think. All it takes is a little bit of construction, some charcoal, and most importantly, some cheesecloth to make your own smokehouse. In no time, you'll be smoking your own meat and creating recipes for rubs and marinades to try.
How To Build A Smokehouse
A smokehouse is a simple but effective way to add flavor and humidity to your smoking. It's also a great entry point into other types of smoking, like cheese, fish, or sous-vide meat. In this article, I show you how to build one yourself. This is a more modernized form of smokehouse building; it is built using blocks and bricks. It has a lot of advantages, it's cheaper to build than shacks, it is bigger, you can fit more stuff inside, and it looks great on your property. You'll love how it turned out, and you can use every excuse to fire it up and smoke something.
Smokehouse Construction Plan
This simple DIY Smokehouse Construction Plan will have you cooking your own homemade bacon and hot dogs in no time. This is the ultimate guide to building your own smokehouse. With a detailed construction plan and list of materials, this DIY video shows how easy it is to spend an afternoon smoking food on your own back deck or patio. This is a great weekend project for all skill levels, including beginners. Use the video guide below as your blueprint for building a DIY smokehouse today!
DIY Mini Smokehouse From Gas Cylinder
If you love cooking food and live in a place with no smoke, this mini smokehouse will be your perfect product. This project is very easy to make with simple tools and materials that are easily obtainable at home. It does not require much of your time and money. This is a cool smokehouse that you can make with a gas cylinder. It uses refrigerant gas and will help you to smoke meats at home. The camper below makes for great hanging hooks, but feel free to hang it with any method you prefer.
DIY Smokehouse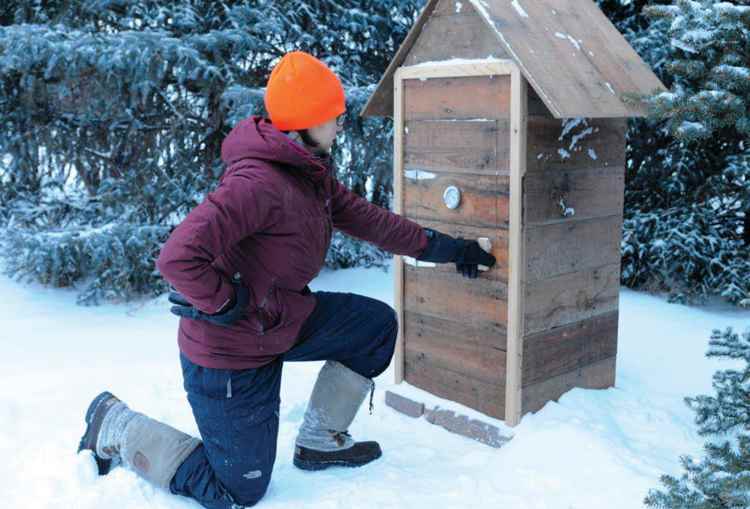 Recycle and reuse materials in your home to build this small food smoker for smoking all types of meats, fish and cheeses, and hot dogs. The project is easy on the wallet and attractive due to its simple design. Get started with an old appliance, or buy a new refrigerator at a garage sale to serve as the body of the smokehouse. You'll need wood for the frame and an old door for the smoke chamber; depending on your choice, these will be your most expensive materials.
DIY Backyard Smokehouse Plan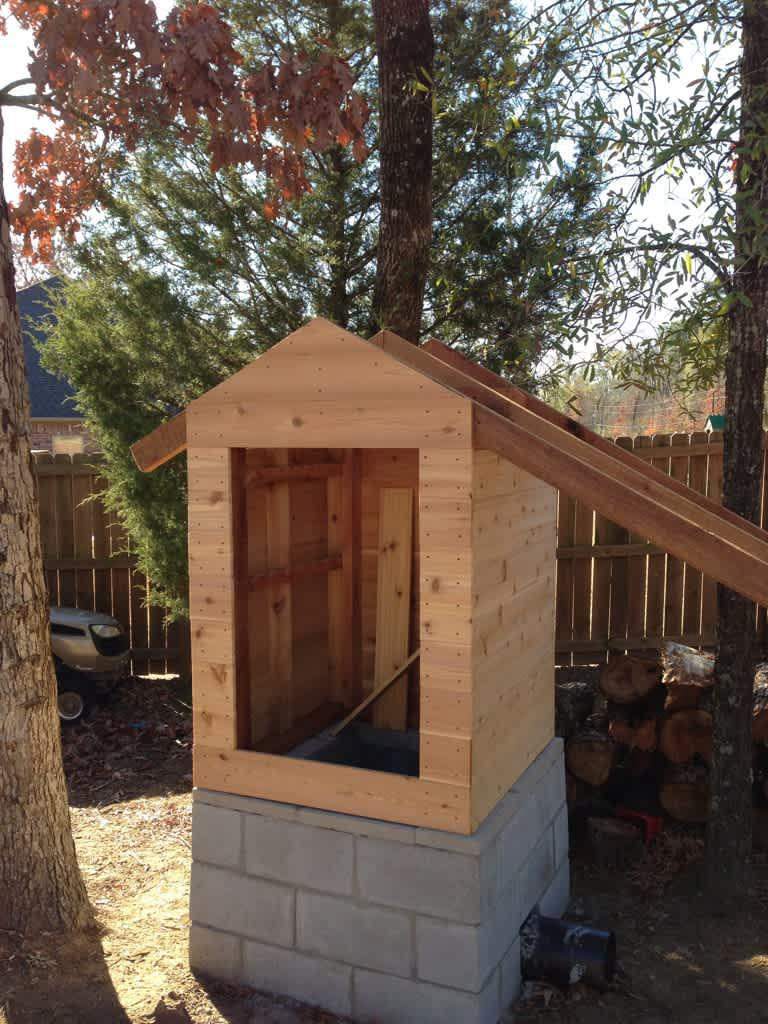 This DIY backyard smokehouse plan teaches how to build a simple backyard smokehouse. A smokehouse doesn't have to be expensive or complicated. This guide walks you through simple steps to build your own backyard smoker, saving you the hassle of filling your freezer with expensive store-bought pork belly or beef jerky. The best part is you can customize it to fit your style and needs! The project is easy to build, and you don't need any tools other than a drill and an electric saw, so that anyone can make it. And you can use it to prepare delicious grilled meat anywhere in your backyard throughout the summer season!
How To Build A Smokehouse
Learn how to make your smoker or build a commercial-grade smoker that can produce ready products in just three days. The idea behind this smokehouse is to have a structure that can be easily built but still maintain the same quality when treating your meats. This smokehouse offers many cool features, and although it looks difficult, it isn't if you follow the instructions step by step. Not only does this smokehouse help you to preserve meats, but it also adds flavor to your foods when used for smoking cheese or mushrooms.
DIY Pallet Wood Smokehouse
Are you looking to try your hand at smoking meat? Here is a quick and easy tutorial on building your own pallet food smoker. This DIY Pallet Wood Smokehouse is the perfect addition to your backyard. With this video tutorial and a little help from our expert, you'll be smoking delicious meat in no time. It is an easy DIY project that you can start this weekend. It only takes 6 hours and $50 to build the smokehouse, which can help you conserve up to 75% of your meat costs! Build it for your family, for yourself or for friends!
Hot & Cold Smoker Build
Keep your meat moist and delicious with our Hot & Cold Smoker Build. You can also use this smoker box to smoke meat and other foods. Have the most fun while cooking, preparing the best meals! The DIY smoker box is a simple and affordable way to smoke your food. You don't need to make any major purchase or buy something expensive in this. You only need a few common materials from around the house. The smoker box is a great way to barbecue or smoke meat and other foods. But, this smoker box is made with ease and minimal work. You can observe how to do it on your own DIY backyard smoker box.
DIY Cedar Smokehouse
A smokehouse is a great addition to any backyard. It's an ad-hoc curing chamber that keeps your meat at the perfect temperature and humidity, so it can naturally cure/dry/smoke. The best part about building your own? It doesn't cost much! This simple smokehouse design uses basic materials and tools that are easy to come by and quick to assemble. This very simple design is ideal for any backyard or patio. This smokehouse is for you if you're looking to preserve meat or make some delicious sausages.
DIY Smokehouse In A Barrell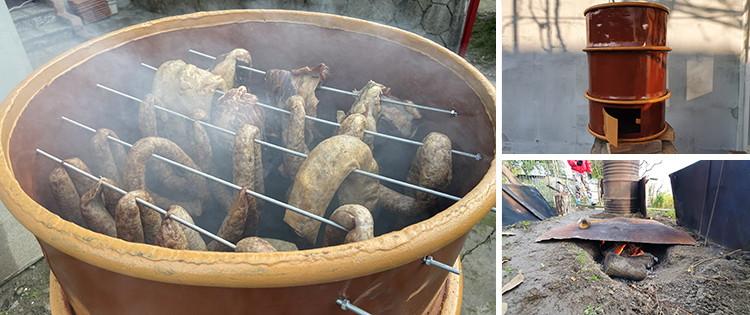 Smokehouses are a great way to infuse your food with the flavor of wood-smoked meat. You can use one to make traditional hams or other deli meats, BBQ ribs, and much more. The process is fairly straightforward. If you love to spend time in the kitchen and are a great fan of barbecues, then this DIY smokehouse may be just what you need. It's made from a barrel and will produce amazing quality smoked food. This DIY Smokehouse In A Barrel is a great way to make some smoked meat. It can be built in your garden, backyard, or patio. This project uses an old whiskey barrel and will take a weekend and very little money.
DIY Smokehouse Plans
Smokehouses are a great way to preserve your catch for years to come. The best part about building a smokehouse is that it takes trial and error to get the process just the way you like it. Many people who smoke meat and fish value the ability to control the ambient temperature and humidity in an enclosed space. Building a smokehouse is a great way to add that control for yourself. The first step is designing your building with holes for air intake and exhaust, as well as an airtight door that allows you to regulate the intake of smoke into the building.
How To Build A Smokehouse
Your smokehouse supplies a wonderful way to tenderize, season, and preserve meats and fish. Before you get started, it's time to experiment. Experiment with different woods and see which pairings give you the best results." When it comes to building a smokehouse, smoke is your friend. It turns to fish and meat soft and salty while preserving the meat inside. You can start experimenting with flavors with a basic understanding of smoking's history and science. Start by learning about the different types of wood that impart different flavors onto smoked foods.
DIY Southern Style Smokehouse
This DIY Southern-Style Smokehouse is perfect for smoking and cooking meat. Build it using a small furnace or pot-bellied stove, then cover the outside with old rusted tin. You'll have your own authentic smokehouse to enjoy on your property! Build this southern-style smokehouse to slow-smoke and cook your favorite cuts of meat. It's perfect for adding a rustic touch to your backyard. Smokehouse building instructions and plans from The Southern Bugle Store. This is a southern-style smokehouse with lots of detail. This is perfect for smoking and cooking meat, especially for making homemade sausage. Smoked meats are part of Southern tradition, making it easy to produce a great product at home.
How To Build A Wooden Smokehouse
This simple yet functional wooden smoker can be built using materials you have lying around. It's designed to provide a convenient and efficient means of smoking meat while permitting airflow without heat loss. It also features racks that make it easy to use your smoker like a closet. This smokehouse is inspired by the traditional Kentucky firehouse but built with today's energy-saving needs. The racks and hangs allow you to hang your venison and leave it in a single chamber for as long as needed, with no further tending. It's intended for smoking meats but makes for a great storage rack.
How To Build A Smokehouse - Tips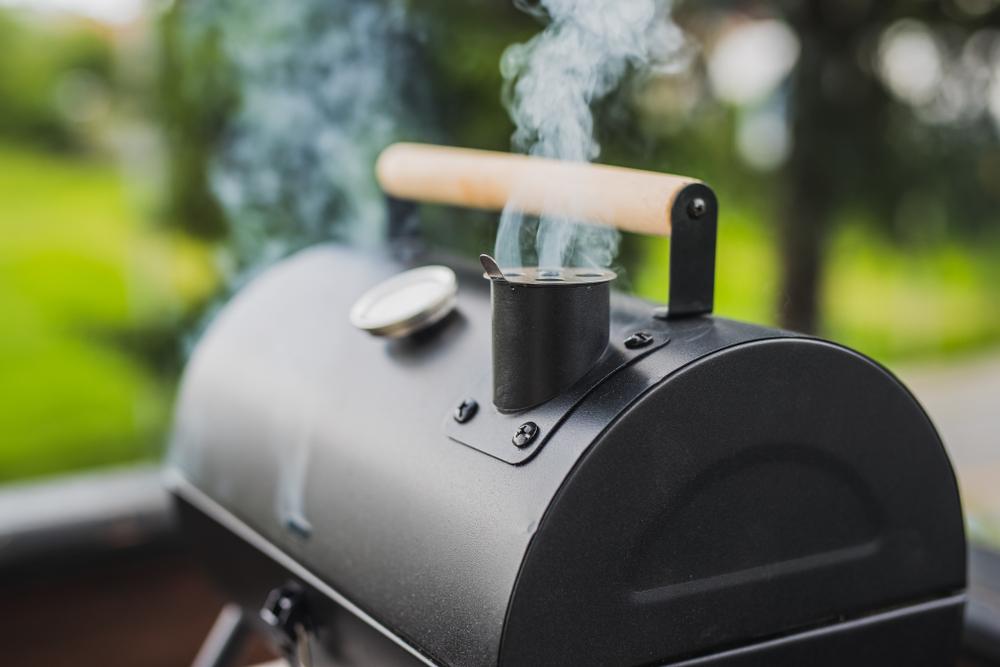 Building your own smokehouse is one of the best ways to do it if you want to store food or create value-added products such as cured meats and sausages. An enclosed building is one of the first things you'll need to build, and then you can start adding the details after that. This DIY Smokehouse tutorial will teach you how to build one for yourself, saving you the cost and mess of smoking meat commercially. Building a smokehouse can be as simple as building a shed in the backyard. It's simple and inexpensive, and you can complete it in an afternoon or use it to keep your garden tools and lawn mower together if you don't have room for one in a garage.
Build A Backyard Smokehouse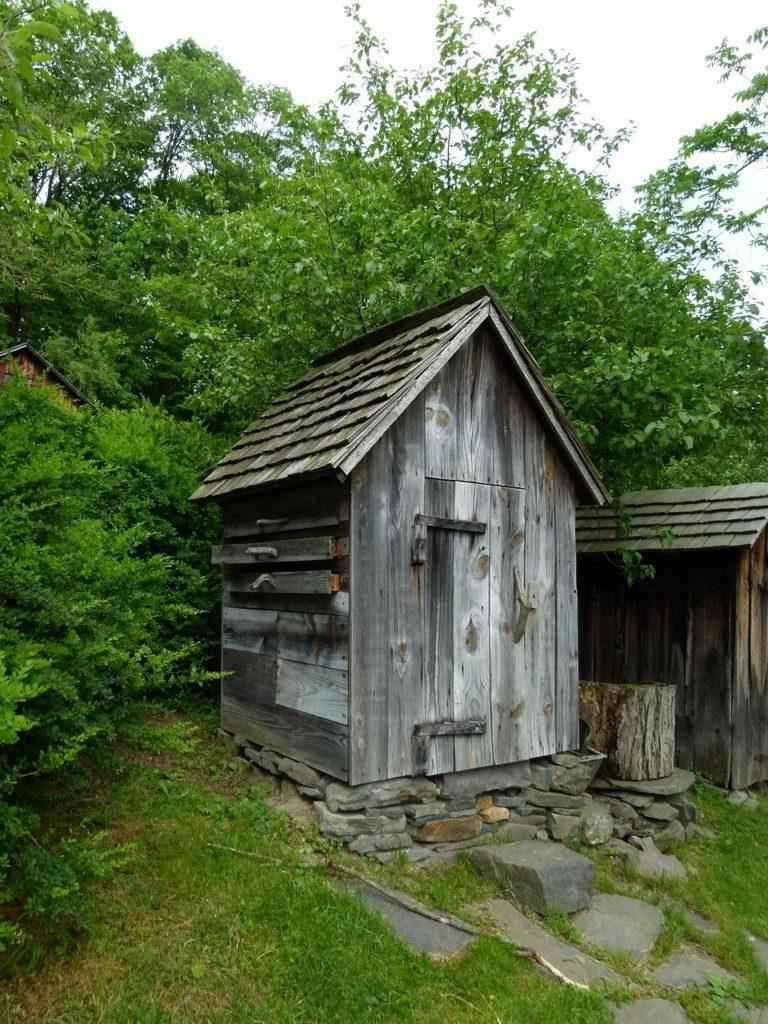 Building a backyard smokehouse is the perfect way to start smoking meat. You can get things cooking quickly, with minimal effort and expense. Building a wood smokehouse from wood needn't be difficult: you don't need any special tools, and this guide will take you through every step. You can also use a wood smokehouse for cooking foods. A wood smoker is a device that uses wood chips or sawdust to add flavor and help dry the food. To build your own smokehouse, you'll need to figure out what you'd like to cook on it and design it accordingly. Since the smoke from the wood makes the food taste so good, ensure you have enough room in your smokehouse for whatever it is you plan on smoking.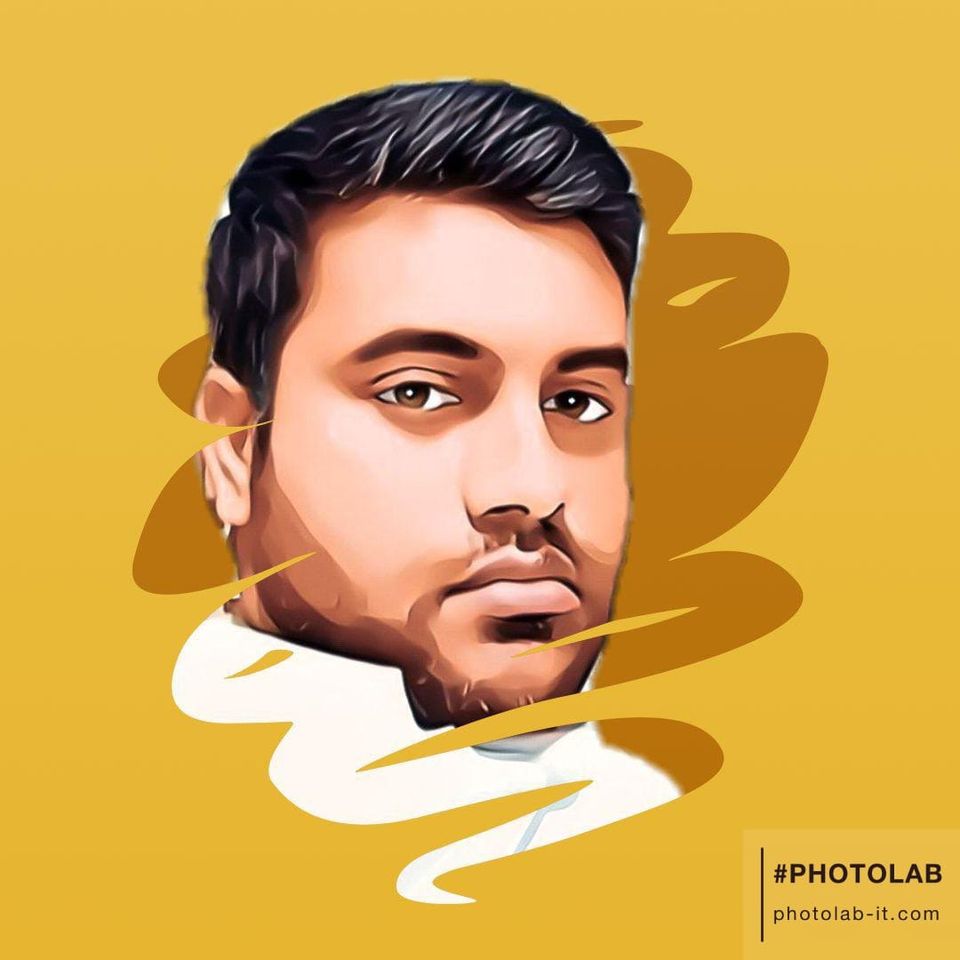 I am Raza, a crafts expert with 6 years of experience. I run this site for DIY lovers to provide the most exciting projects and ideas for your home, office, and everyday life. See More