30 DIY Sideboard Ideas For Every Home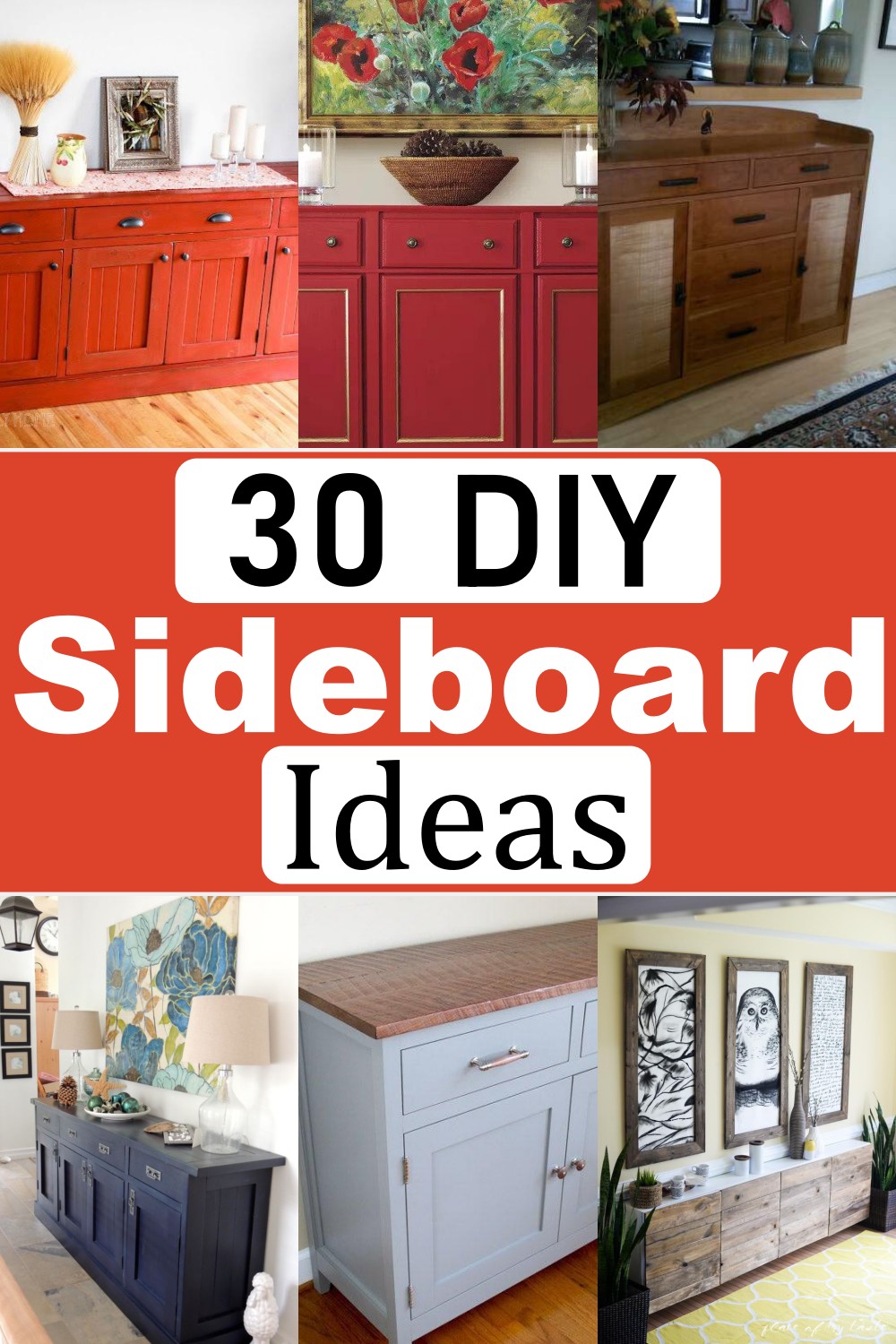 Sideboards are the ultimate style statement in any dining room, but if you don't have the budget for a new one, you can always make your own. They are often used to spruce up the wall space in a kitchen or dining room, but they have many other uses throughout the home. DIY Sideboard ideas can be found in living rooms, entryways, bedrooms, and even libraries, serving as storage, sometimes as beautiful pieces of furniture. It's no surprise that sideboards are popular: they can be used in various ways to achieve various looks.
Sideboards are a staple of any home and an excellent way to add storage, style, and extra space to your living room or dining room. They're easy to make at home, and we have the perfect DIY sideboard ideas to suit any style. Add one of these pieces of furniture to your home and create a multi-functioning feature that will dress up any room in style.
DIY Sideboard Ideas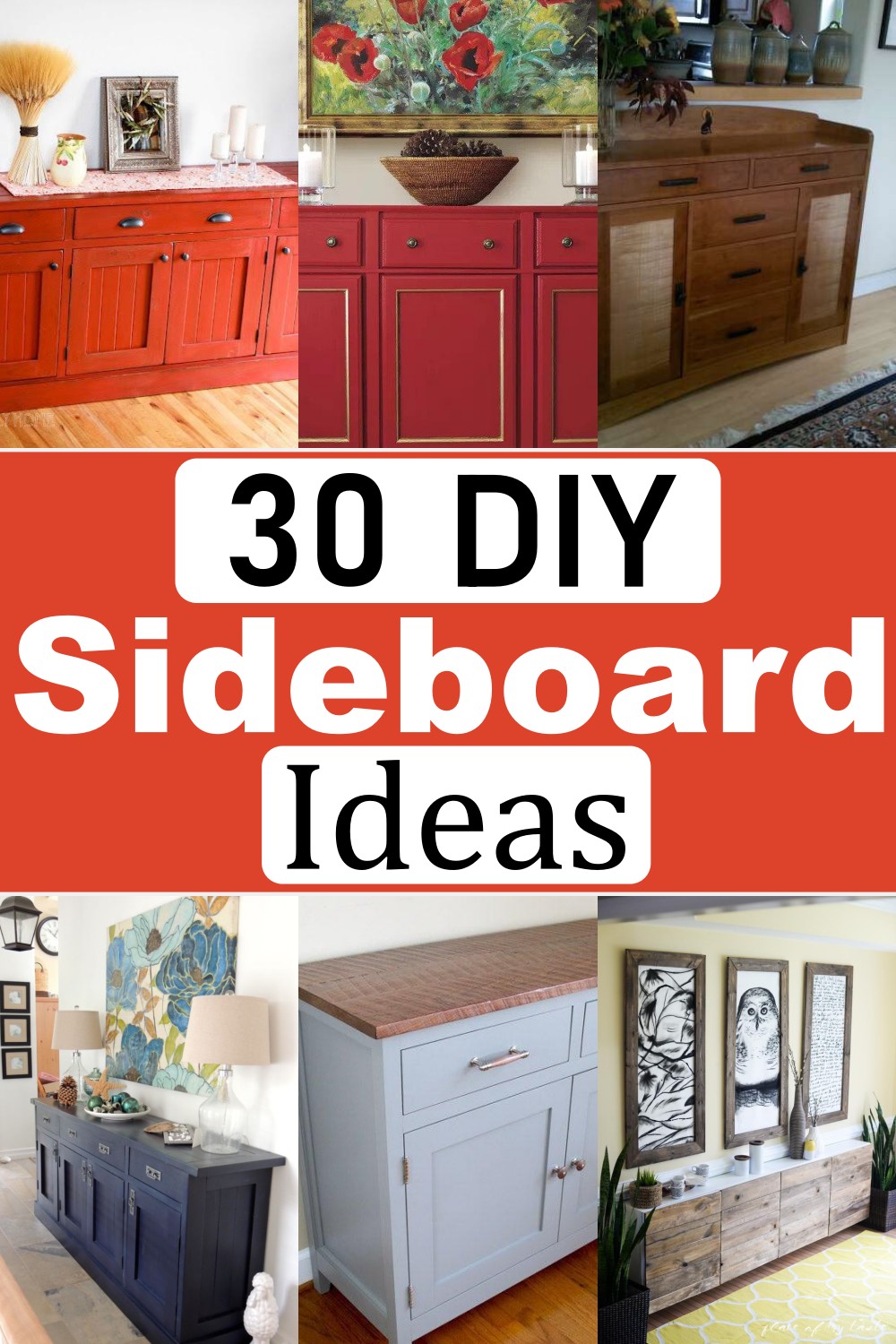 Turn your sideboard into a beautiful farmhouse-style piece with these DIY sideboard ideas. Whether you're looking to add some rustic charm or clean lines and simple hardware, these sideboard projects showcase how easy it is to make something special using materials you have around the house. Sideboards are a great way to display decorative items you want to incorporate into your dining room decor. They can serve as a place to put serving trays and other entertaining pieces or simply as a focal point in your home. We've rounded up some of your favorite DIY sideboard ideas if you'd like to add one to your space.
Benefits Of DIY Sideboard Ideas
Sideboards are inanimate objects, but they can greatly impact your room. Sideboards come in different styles ranging from traditional to modern and contemporary. Whether you want to decorate your house by yourself or hire a professional designer, it is always good to know how sideboards are used worldwide. There are many benefits of DIY sideboard ideas that you may not know about:
It saves money
You can customize it according to your needs
You learn new skills
Sideboard From Kitchen Wall Cabinets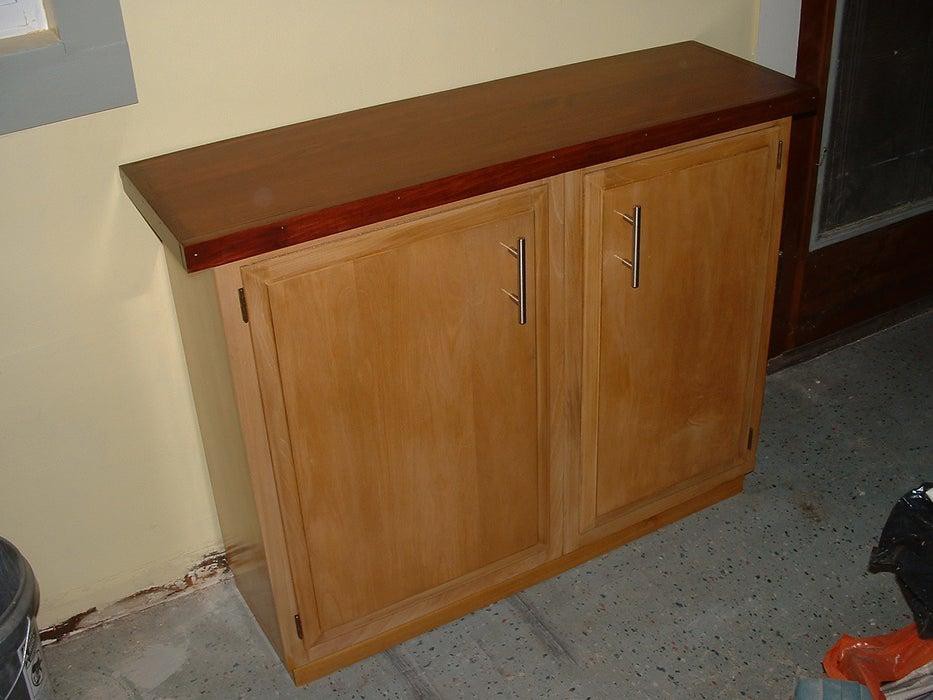 If you have an odd space in your kitchen, which is impossible to use as a pantry or some other cabinets, then this DIY project might give you an idea. It's easy enough for anyone to build in one weekend! Built-in storage is the dream of every kitchen remodeler. You could buy a pricey piece of furniture from the store and have it installed, or you could follow this easy tutorial to build a sideboard that not only serves as storage but provides an attractive backdrop for your dining room or entryway.
Modern Style Sideboard Ideas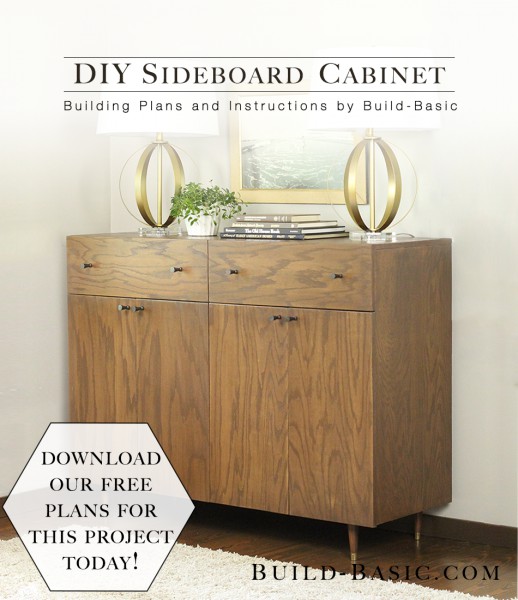 Are you looking for a sideboard that won't take up too much space in your kitchen? This one is easy to make and won't break the bank. The Modern style of this sideboard is a great fit for modern kitchens. The design provides optimal storage space, yet it is not too large to take up too much room in your kitchen. This sideboard is made of wood and was created by a beginner woodworker. It will fit perfectly in a modern kitchen with its simple and sleek design.
DIY Planked Wood Sideboard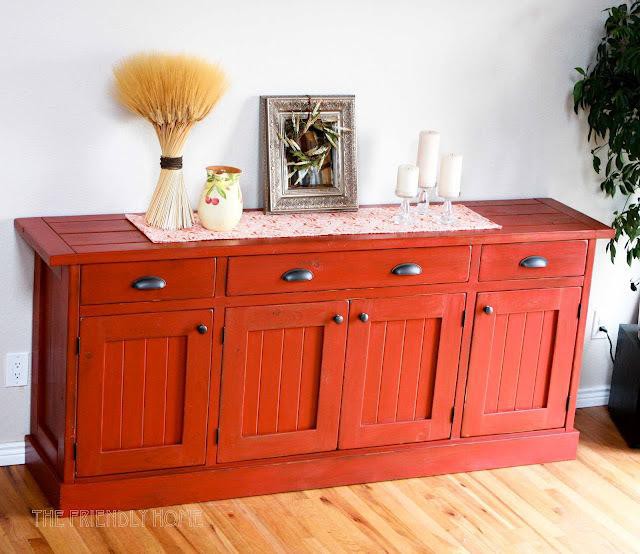 Building a planked wood sideboard is a great way to learn how to use power tools and make something beautiful. This project has a lot of detailed measurements and carpentry techniques that you'll need to pay close attention to, so make sure you read it through several times before starting. These DIY planked wood sideboards are a great addition to your home and the perfect way to display your favorite books and knick-knacks. With their quiet details, these simple pieces are low maintenance but greatly impact any space.
Sideboard With Mesh Doors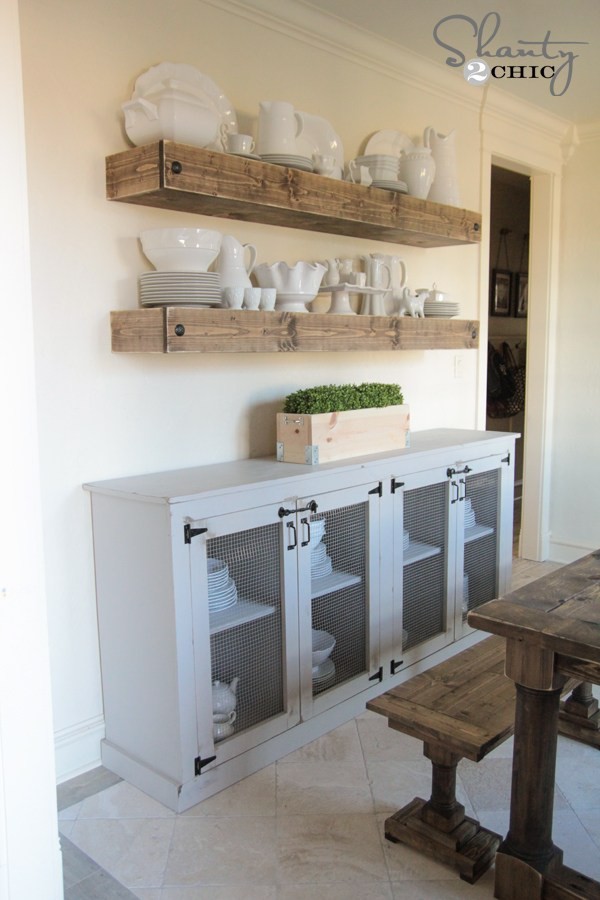 You can build this DIY sideboard yourself and save money. It is easy to follow the step-by-step instructions in this tutorial. This sideboard with mesh doors is a stylish addition to your kitchen. It offers a lot of storage compartments, including two drawers and three open compartments. The mesh doors are an unusual feature that highlights the contemporary style of this DIY sideboard. With this sideboard idea, you can store a lot of things. Say goodbye to keeping every item in your kitchen on the countertops. Go ahead and try this out and let us know how it goes!
DIY Sideboard Cabinet
Do you have a spacious kitchen yet still lack storage? Are you tired of looking for items in your kitchen cupboard? Try a sideboard cabinet to solve your problem! This DIY sideboard cabinet is perfect for storing all your small appliances, napkins, and tablecloths. It can also be an extra countertop space in your kitchen or dining room. The wood finishing is beautiful and will look great in any kitchen. This sideboard is the perfect addition to your kitchen. It has a lot of storage space and would fit your countertop décor well. The wood finish makes it look gorgeous.
3. DIY Sideboard/Buffet Cabinet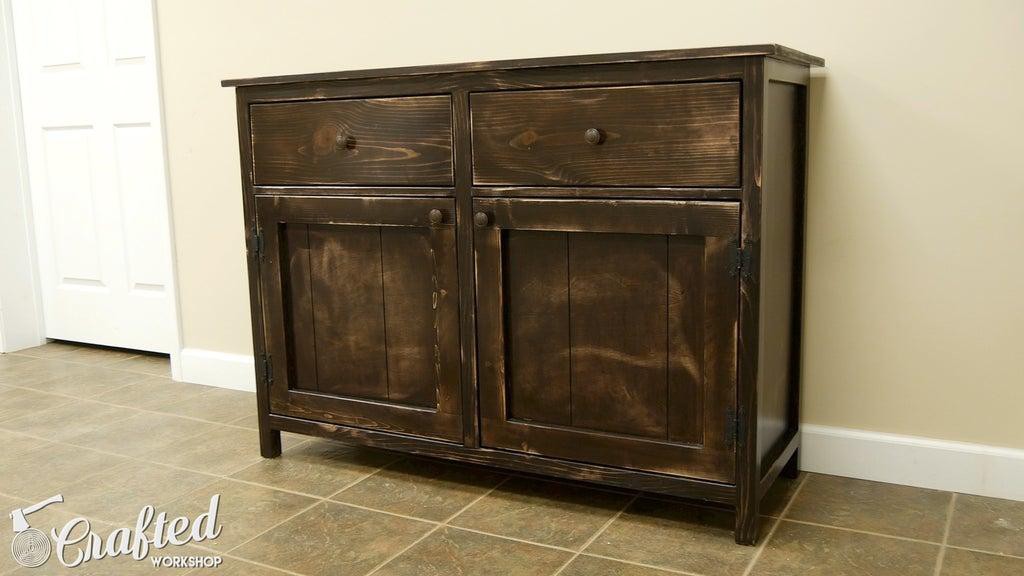 The heart of any kitchen is the sideboard. It allows you to store everything from pots and pans to cutting boards, plates, silverware, and more. The sideboard is made with knotty pine and has a very rustic look, or you can paint it any color you want. This rustic sideboard/buffet cabinet can be built with minimal woodworking experience. It has two pullout drawers for storing plates, china, and other kitchenware. The top cabinet has a bottom compartment containing pots, pans, and other kitchenware. A whitewashed finish is recommended for this project, but you can paint it any color you want to match your decor.
DIY Huge Sideboard DIY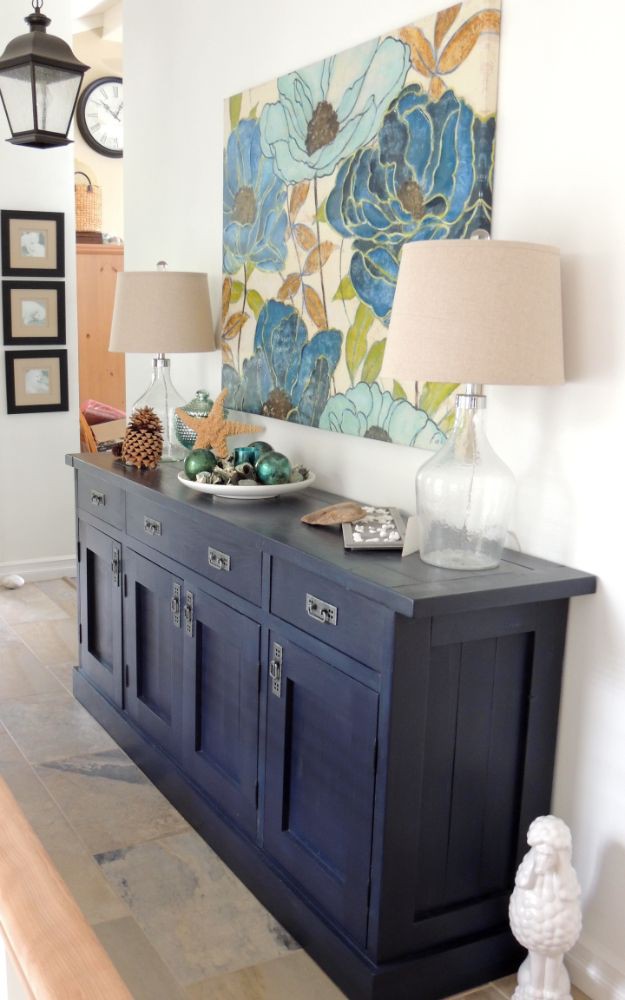 This DIY Huge Sideboard is an excellent decoration for your kitchen. It has four pullout drawers and four bottom shelves with cabinet doors. To make the sideboard, you need to invest more time and energy. It requires using woodworking tools such as saws, sanders, drills, etc. This DIY sideboard has four pullout drawers and four bottom shelves with cabinet doors. The wood used is pine wood with a satin finish; this provides great color contrast and a warm look to your kitchen. It can be placed in the corner of your kitchen or near the dining table.
DIY Ikea Hack Sideboard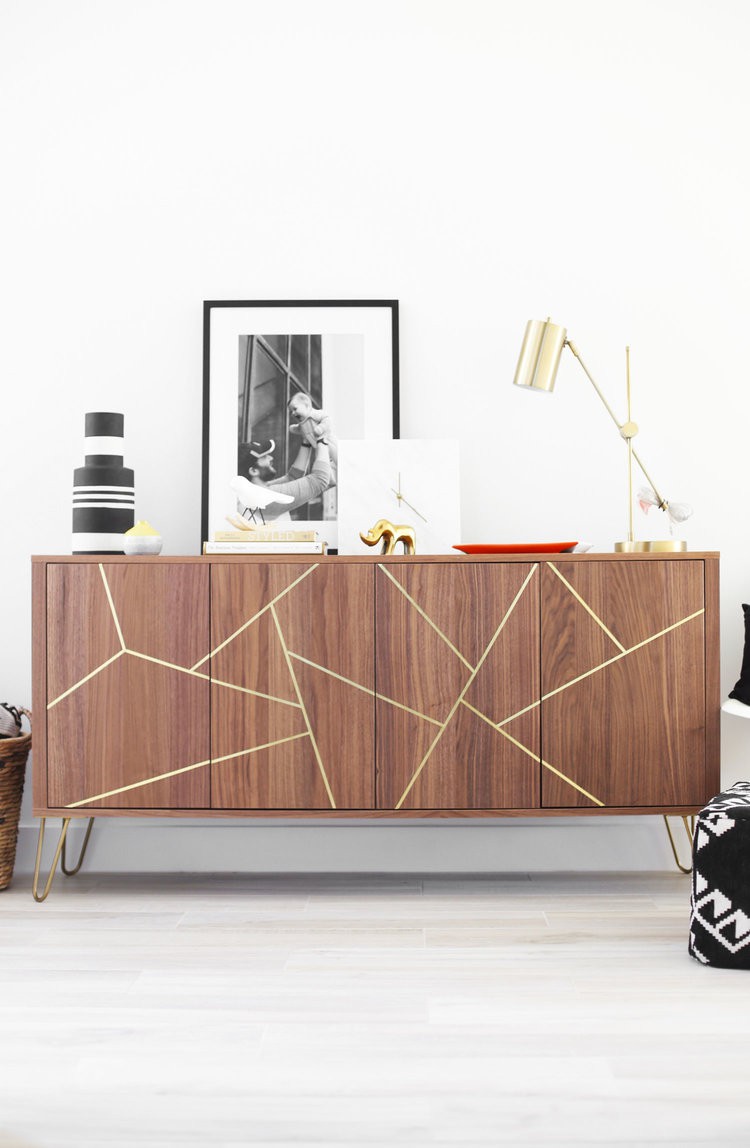 This Ikea hack will show you how to transform your sideboard or buffet into an amazing sideboard. You can create a unique design with little effort. This hack is great for those who are always looking for different ways to refresh their spaces. DIYing anything is such a fun way of expressing yourself, and there are no limits as long as you have creative ideas in mind. This Ikea hack tutorial will show you how to transform your boring sideboard into something beautiful and unique, giving you a much-needed design in your home.
9. Scandinavian Sideboard DIY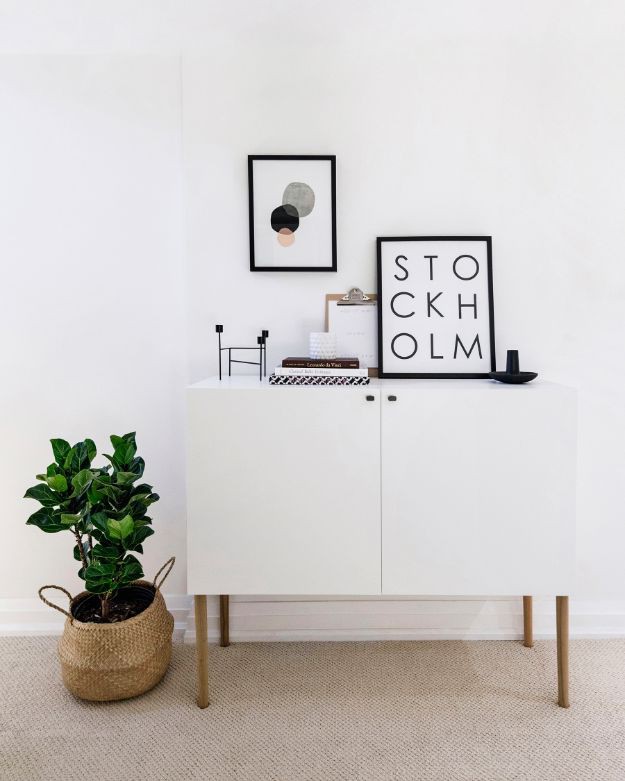 Scandinavian sideboards are a fantastic way to add a balanced aesthetic and additional storage to your home. These sideboards lend themselves well to modern and mid-century designs and can often be made in much the same way as a traditional buffet. Though the finished product is beautiful, it does need sanding and sealing before you can use it. However, those simple steps will transform this piece from beautiful to stunning! This is a great project for beginners or someone who wants to try their first DIY. With just a few tools, you too can have your very own Scandinavian-style sideboard!
Retro DIY Sideboard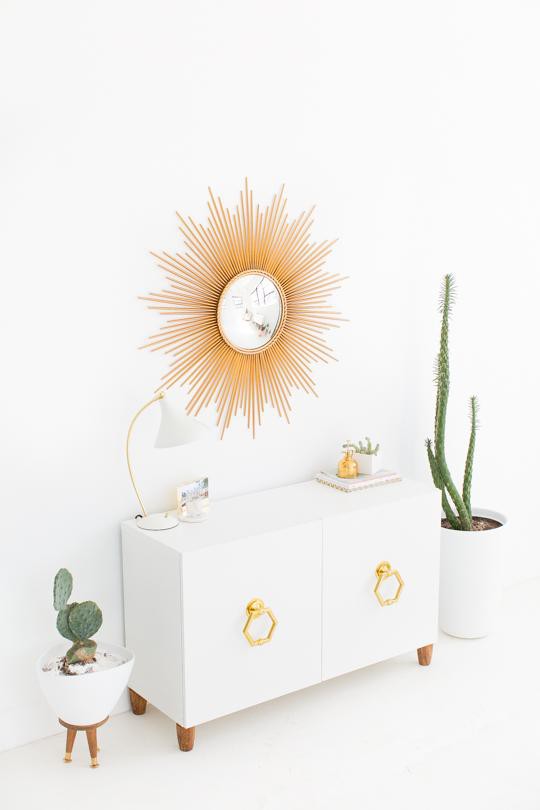 Are you looking for a sideboard that will add a touch of style to your home? Our Retro DIY Sideboard is perfect for those who love this vintage look. The cabinet door knobs in our designs are unique and will remind you of past vintage furniture. This gorgeous sideboard is the perfect addition to any home. With a retro look, this piece can be used anywhere in your house to create a warm, welcoming atmosphere. The knobs adorn the cabinet doors are stunning and perfectly complement the overall design. This sideboard has a beautiful white finish, making it suitable for any interior, whether you prefer more traditional or contemporary styles!
DIY Sideboard With Wine Storage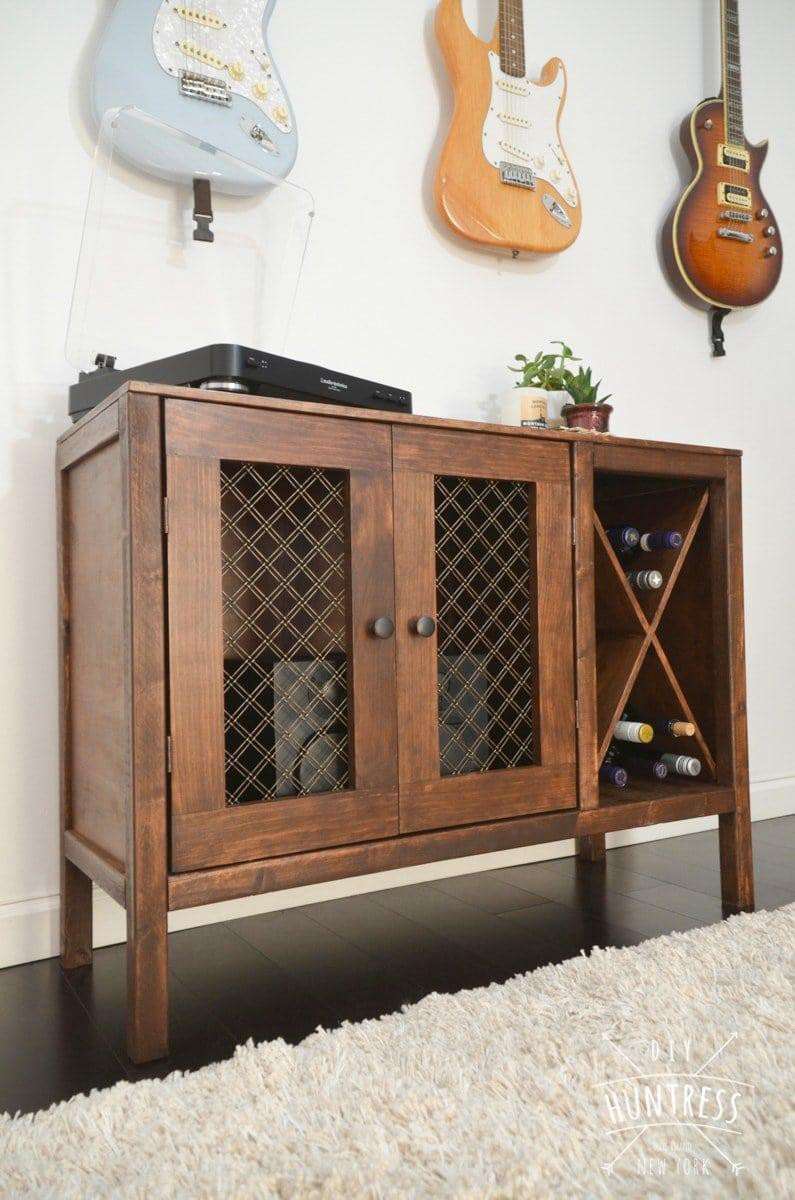 If you love wine and feel like having one or two bottles of your favorite tipple in the kitchen, this DIY sideboard project is definitely for you. It allows you to store several wines at home and make them easy to grab whenever you need them! This DIY sideboard with wine storage is a multi-functional piece of furniture that can be used in any room of the house, particularly the dining room. The wine storage compartment holds ten bottles, which is quite useful when you want to use them for dinner parties or other events.
DIY Modern Kitchen Sideboard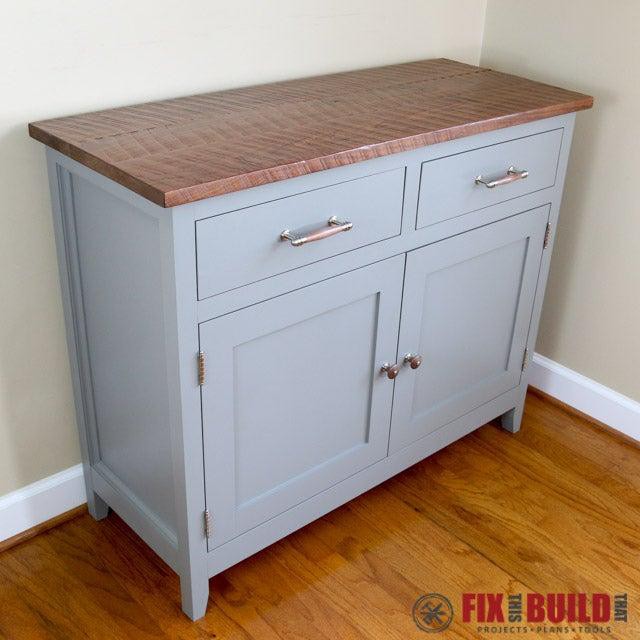 A spectacular DIY sideboard for your modern-themed kitchen is about as classic as it gets. This DIY Modern Kitchen Sideboard will blend perfectly in your modern kitchen with its clean lines and white wood. The pullout drawers and low cabinets make it ergonomically convenient, while the sideboard's open design displays your dinnerware and silverware beautifully. It's big enough to use as an entryway table, bathroom, or laundry room. The DIY process takes time and patience, but the results are worth it!
Farmhouse Sideboard Idea DIY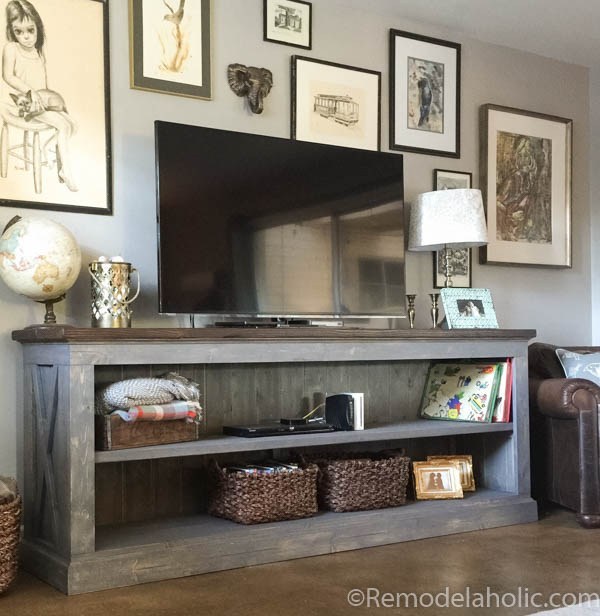 Are you planning a home renovation? If so, then take some inspiration from these stylish farmhouse sideboard ideas! Start with these projects and add your own twist. Be inspired by the traditional farmhouse look with ample shelving and storage, but make sure it also complements any other aspects of your home, like modern furniture, sleek furnishings, and more. This DIY Farmhouse Sideboard idea is a great way to add charm, style, and function to your home! This easy DIY Farmhouse Sideboard Tutorial is a perfect solution to creating a modern and elegant sideboard. This project can be done in any style of home and will be sure to impress your guests!
Modern House Sideboard DIY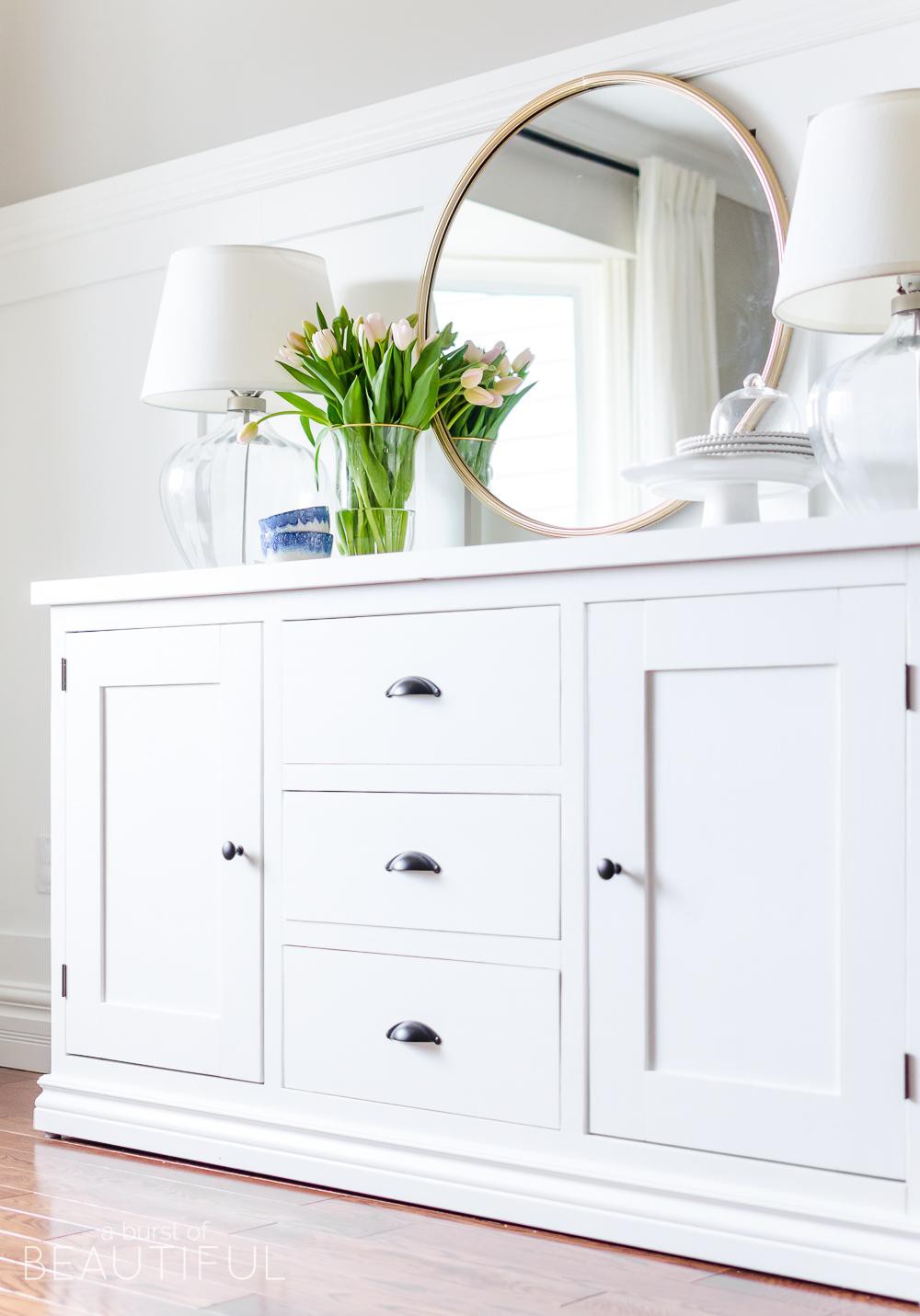 Give your kitchen some extra storage with this DIY sideboard. This is a good-looking sideboard that would make your kitchen more functional. It has 3 pullout drawers, 2 cabinet doors with compartments, and a big countertop space on the front side large enough to store some of the things you regularly use, such as pottery and other things. A good thing about this DIY is that you can use either oak or pine timber and make it look classy in any room setting. This easy-to-assemble design will make your home look great.
Scandinavian Modern Sideboard DIY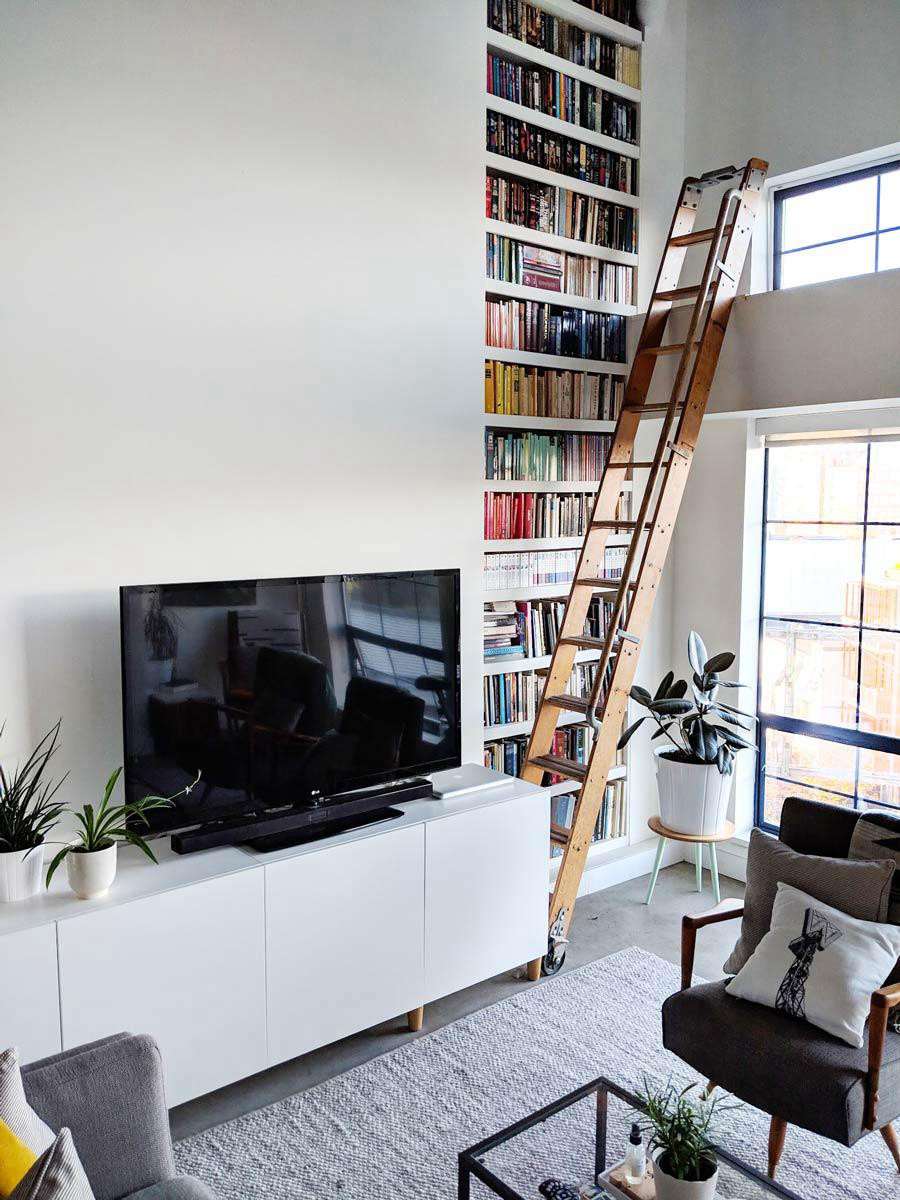 DIY your own Scandinavian Living Room Furniture with this amazing DIY Sideboard idea. It is not only beautiful and rustic but also practical and functional. This Scandinavian modern focal point has a hidden wine cabinet, a lovely curved top, and five drawers to store your bottles and things. And when guests come over, they can be seated around the table (or, better yet, on the bench!) inside your sideboard. This Scandinavian sideboard is a great addition to your living room and will help keep a monochromatic look throughout your room. The design is simple and modern so it can be easily used with most home decor styles.
DIY Buffet Cabinet Sideboard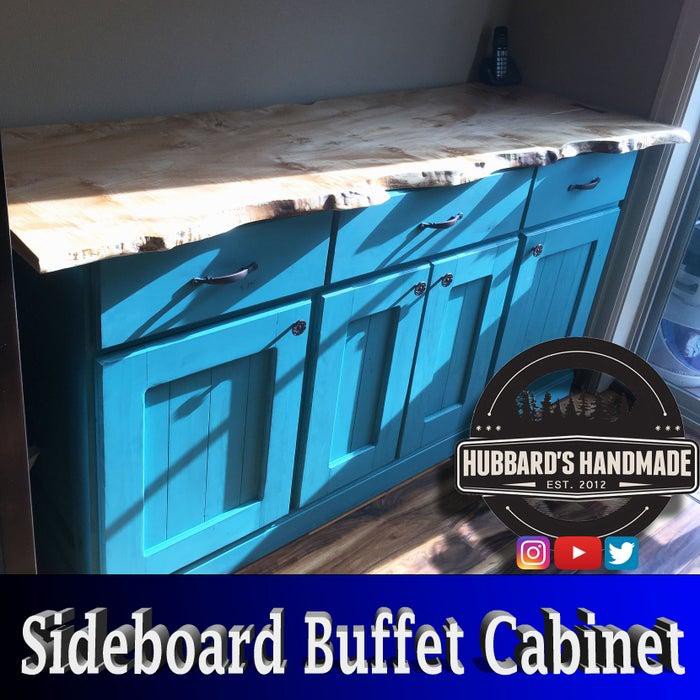 DIY Buffet Cabinet Sideboard is made from birch plywood and pine. Designed by the designer of this project, it's an ideal piece for organizing all your beautiful things. The DIY Buffet Cabinet Sideboard has a lot of storage space, and it looks great in any room of your house. This DIY Buffet Cabinet Sideboard is a great piece of furniture to fill in any extra space or gaps you may have in your home. This sideboard can be used as a buffet in the kitchen, as storage in an office or craft room, or as extra seating when hosting a dinner party. The possibilities are endless!
DIY Mirrored Sideboard From Dresser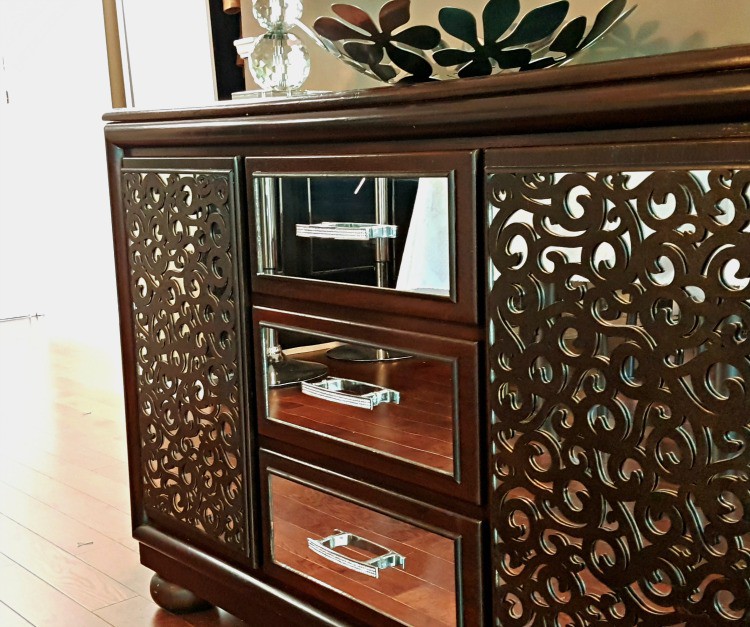 If you are looking for a quick and easy way to create a stunning sideboard, this is the tutorial! Using simple woodworking tools, you can easily add a mirrored back to a beautiful dresser. This project is perfect if you have an old, knackered dresser languishing in your spare room that needs some love and attention. Transform an old dresser or armoire into a chic mirrored sideboard. This simple DIY project adds extra storage and instant glam to a room. It's surprisingly easy to make, and all you need is an old dresser that needs paint, mirror-like paint, a paintbrush, and old newspapers to protect your workspace!
DIY Box Sideboard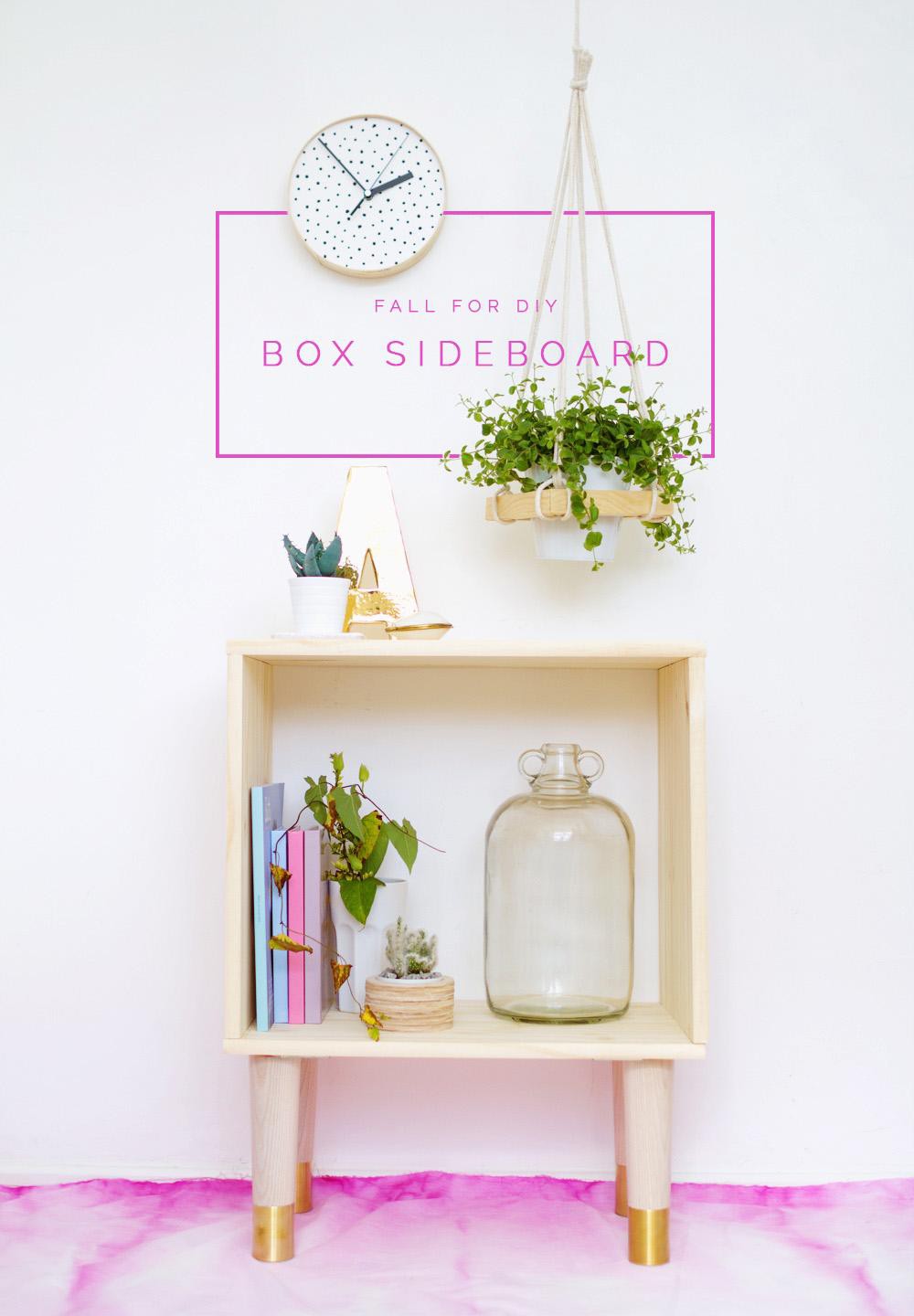 If you need a functional and decorative sideboard, this DIY Box Sideboard might be just what you want. It is an easy-to-follow building process that results in a fashionable piece of furniture that has plenty of storage space and compliments any living room or bedroom. This beautiful sideboard from Ana White will be perfect for your home. It is small and won't take up too much space, making it perfect for a smaller space. It would be great to use in your living room or bedroom.
Bowling Alley Sideboard With Wine Storage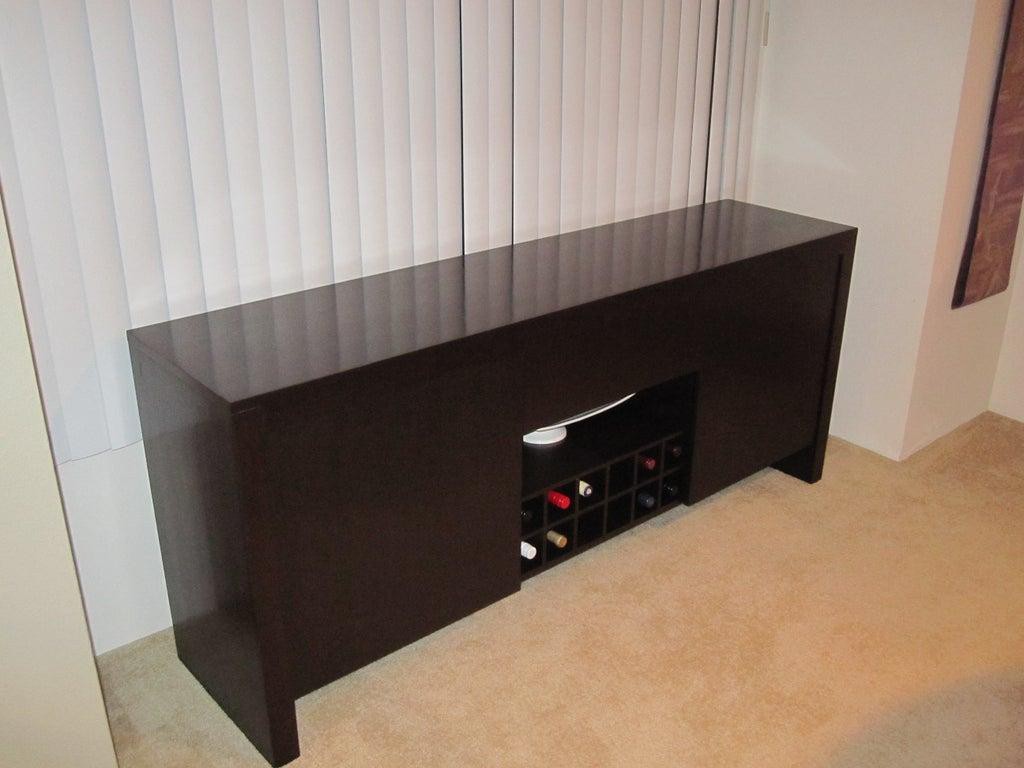 This sideboard is ideal for you if you have a modern house. The bowling alley shape of this sideboard gives it a distinctive appearance. With a wine storage compartment and four large cabinets for your important stuff, this piece of furniture will turn out to be your favorite. This extraordinary and modern sideboard will add an exciting look to any room. This sideboard has a place to store your favorite drinks and an extra cabinet for storing other items. The original design of this extraordinary sideboard will surely attract everyone's attention.
50s Inspired Sideboard DIY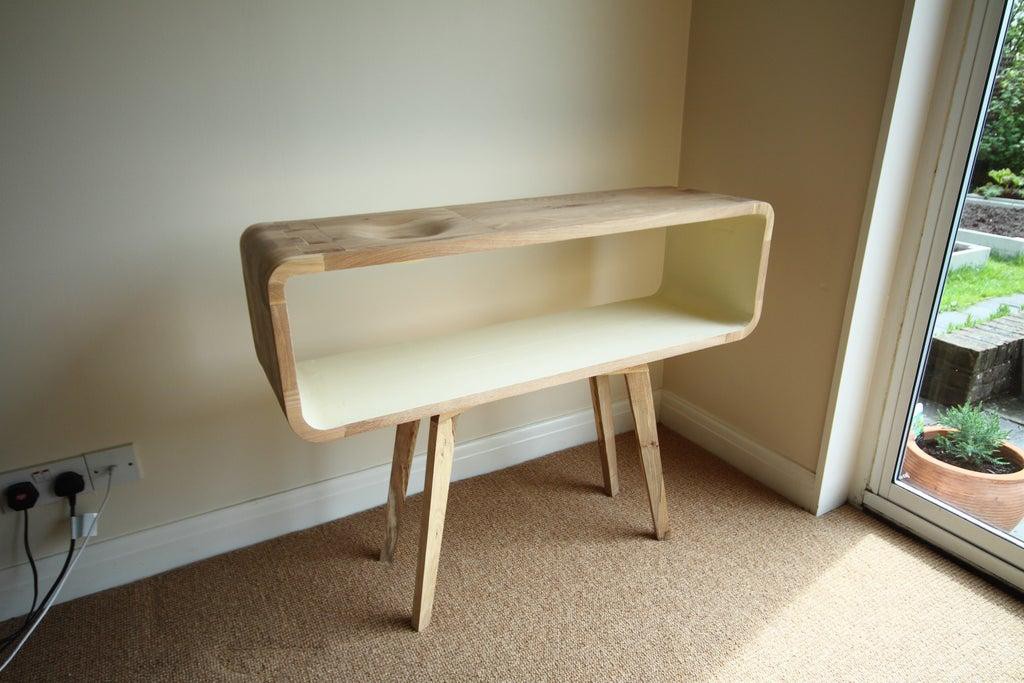 The sideboard started as a piece of solid wood and was then disassembled so each part could be sanded and cut exactly according to the design. The wood was then nailed together using a cordless drill and some different screws; then, it was set apart by painting it black. This beautiful '50s-inspired sideboard DIY is fit for any living room. The retro style will add a vintage vibe to your home, while the contemporary elements will make it modern. With its simple lines and clean finish, the result is a sturdy piece that can hold all your accessories and decor in one place.
Transformed Sideboard Idea DIY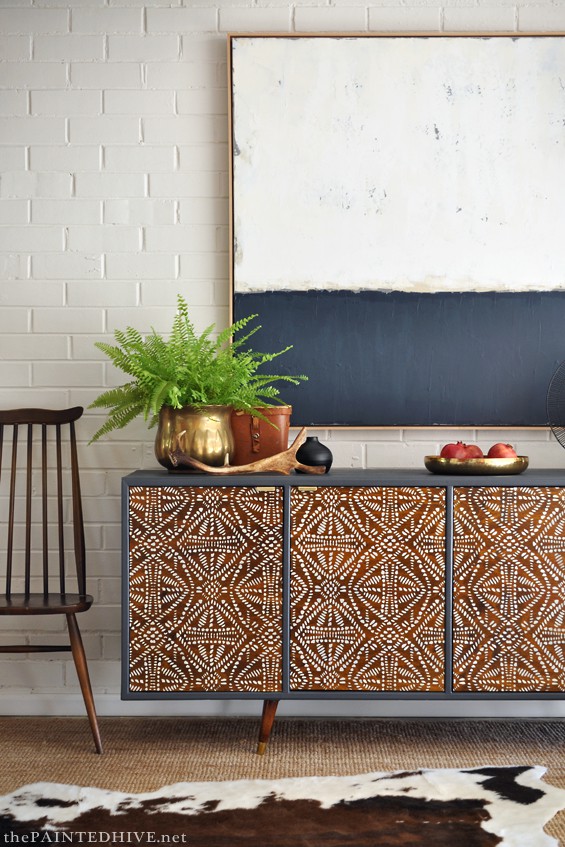 Your old sideboard need not go to waste. In another DIY project, you can recycle it and make it look beautiful with paint and a few other materials. This project demonstrates how to transform an old, rickety sideboard into a beautiful piece of furniture. The transformation process involves removing doors, sanding the front, and painting it in a color of your choice. This is a project that requires time but not a lot of money.
19. Reclaimed Wood Sideboard DIY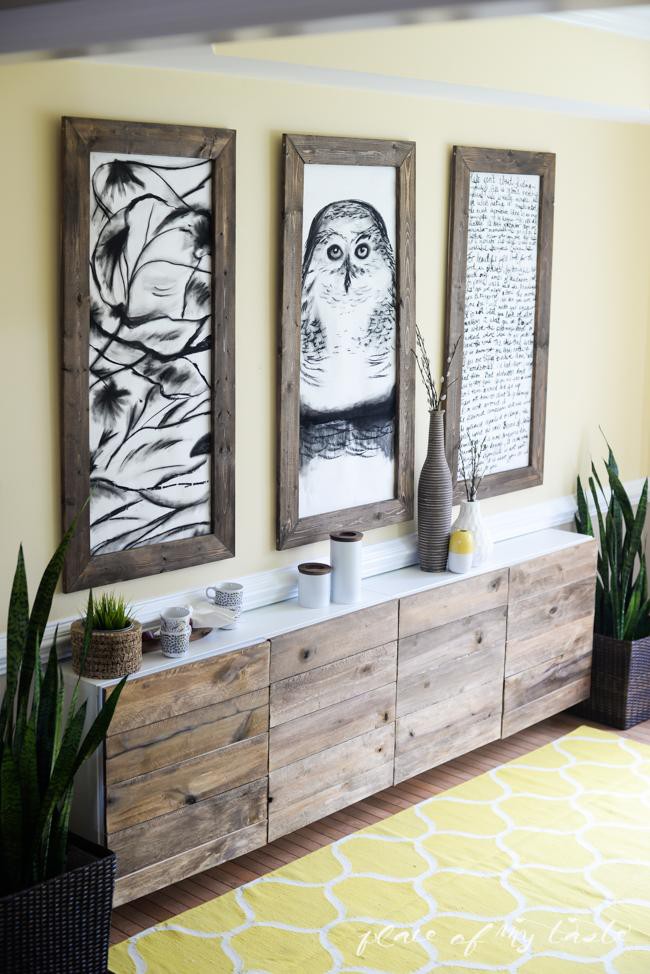 This project is perfect for you if you plan on building a creative and unique sideboard. Using reclaimed wood, we have created a beautiful piece of furniture that can be used in any room of your home. Many places sell reclaimed wood products these days. This particular sideboard has four storage compartments. This sideboard has four compartments that can be used to store décor items or any other stuff. It's easy to build, and it will not take much of your time. You can get reclaimed wood planks at any nearby garden center.
Designed Wood Sideboard DIY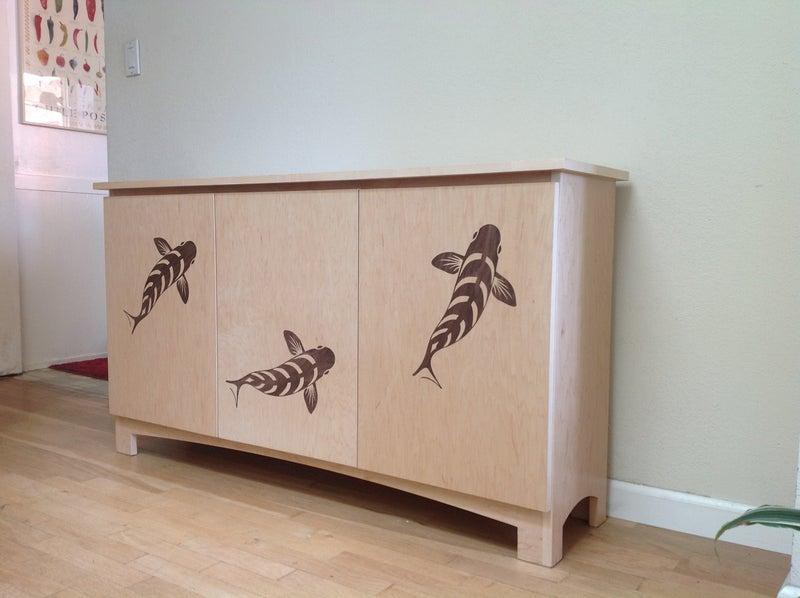 Did you ever think about having a sideboard in your own home? It looks so nice and stylish if you have one. However, creating it can be quite hard for someone who does not have much experience in woodworking. That's where this guide comes in. The idea is to show people how easy it is to make a sideboard with laser technology. The sideboard is made of solid wood, durable, and not easy to break. It has a delicate design and beautiful color. This sideboard can be in your kitchen, living room, or bedroom. It looks very charming and adds an elegant touch to your decor.
Farmhouse Style Buffet Sideboard DIY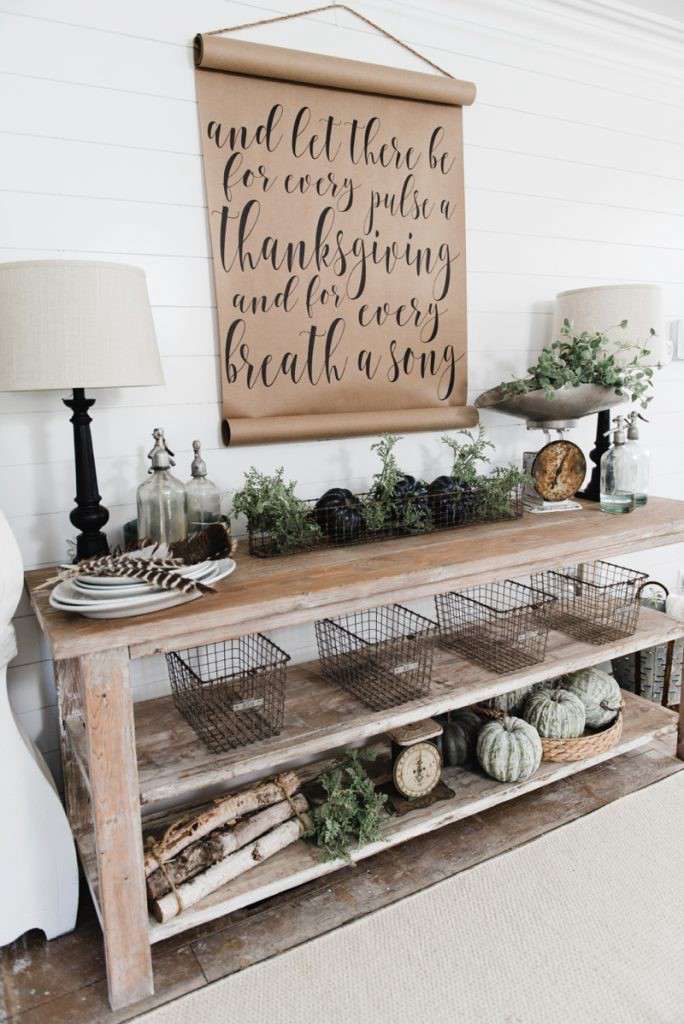 Transform your old dresser into a stylish sideboard that you can use in your home. Measurements and materials are provided, so this is a great project for beginners. Once you have a finished product, it's sure to impress guests! Turn your old dresser into a beautiful sideboard. This project is easy to learn, and you can use the sideboard in your dining or living room. Having a unique piece of furniture in your home is always good. This DIY dresser-to-sideboard project will teach you how to transform your old dresser into a sideboard that you can use in your home. It is easy and simple to start, and the steps are easy for anyone to follow.
Modern House Sideboard DIY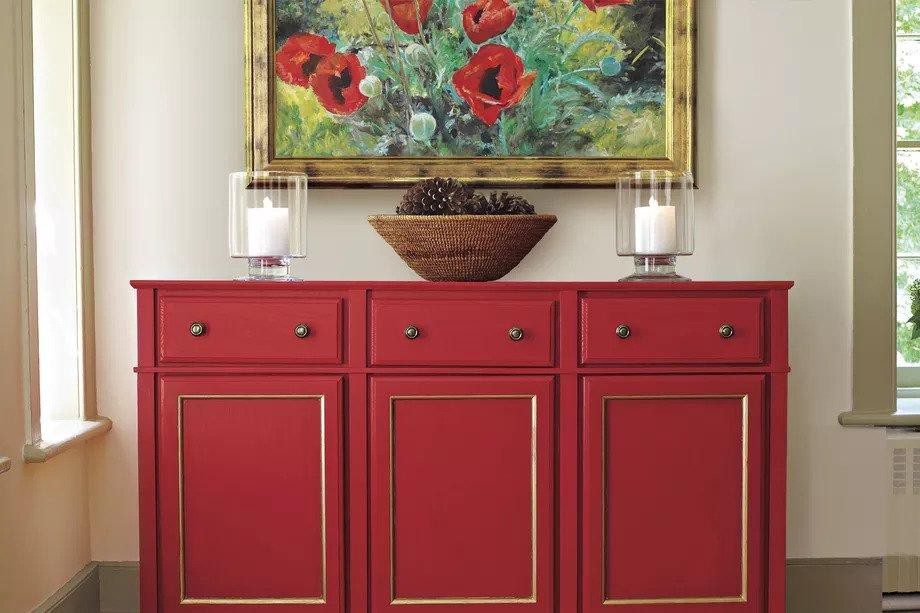 Modern House Sideboard DIY is a great project for the entryway, living room, and dining area. It will add style to any room. Add a pop of color to your room with this sideboard project. This gorgeous sideboard is easy to make and looks stylish in any modern home. This DIY project is perfect for any new homeowner who wants a cool furniture piece to put all their decor. This is a DIY project that you can do with your family. All you need are some basic tools and the materials needed for this sideboard. This project is easy, and the results are great. Just follow the tutorial to learn how to make this sideboard.
DIY Farmhouse Buffet Sideboard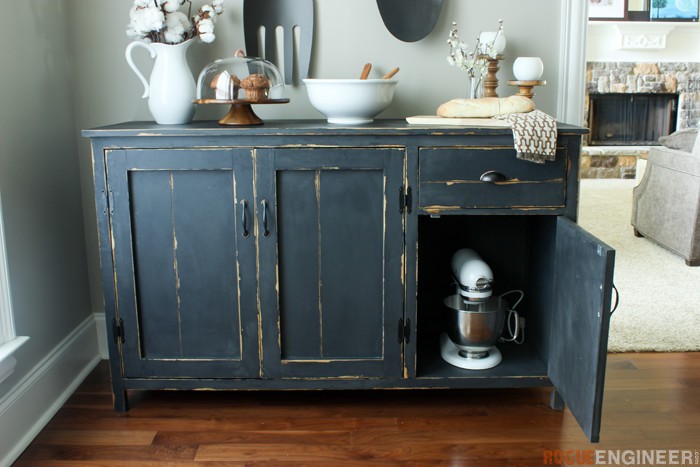 Enjoy the country look in your home with this stylish buffet with compartments. The craftsmanship creates ample storage space where you can put varieties of things. This sideboard is ideal for rustic-themed kitchens and dining rooms. Turn your dining room into a cozy place with this farmhouse sideboard. The rustic wood look makes it perfect for any kitchen or dining area. It has compartments that improve the storage and functionality of your kitchen. With its farmhouse style and rustic look, this sideboard is a great addition to any kitchen.
DIY Sideboard Idea With Copper Handle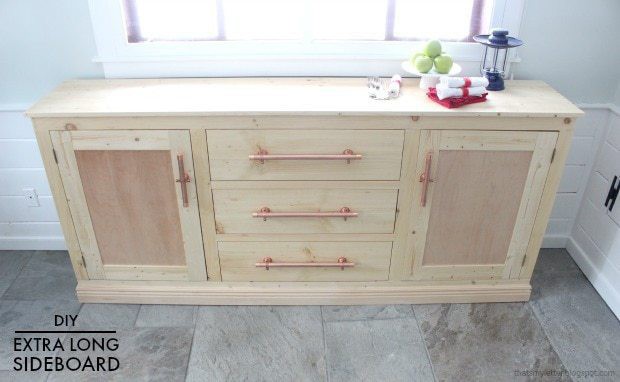 Making it is pretty easy. The first thing that caught my eye was the copper handle of this sideboard. It's quite beautiful and easy to make too. You can choose to leave it like this or paint it. If you love the beauty of copper but don't have much to spend, this DIY sideboard is for you. It only requires a couple of supplies and your handy work to create this one-of-a-kind look. If you're looking for a solution to add style and elegance, look no further. This DIY sideboard idea with a copper handle is super simple to make. Use it as extra storage in your room or kitchen; the choice is yours!
DIY Pallet Sideboard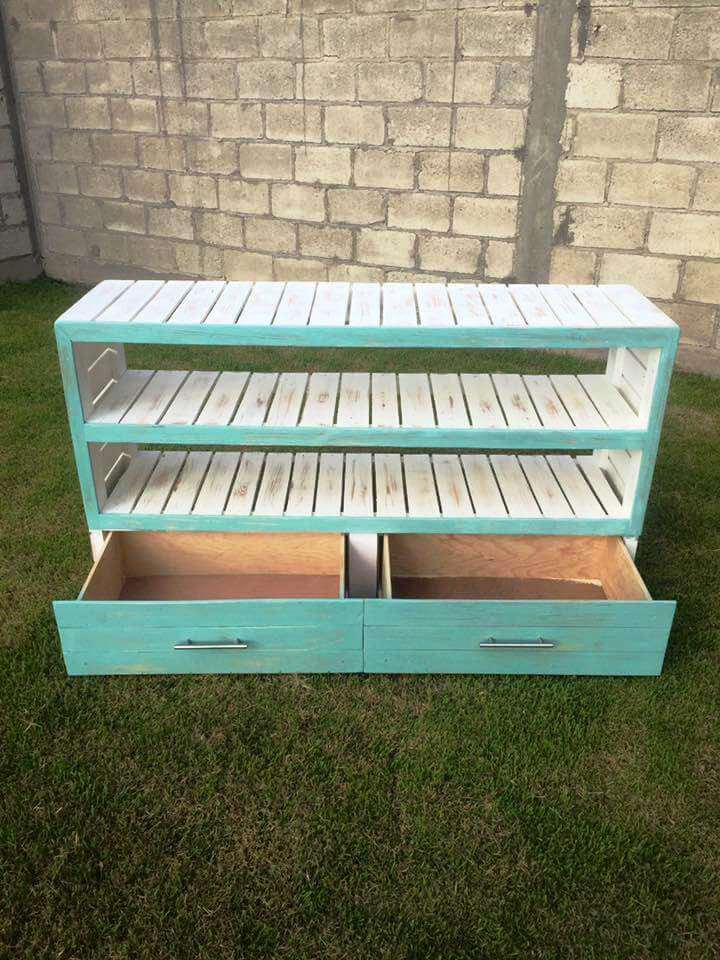 This DIY pallet sideboard is one of the most popular furniture designs you can create with pallets. It's a piece that has many uses in your home. From being used as a dining table to sitting in front of your couch, it can also be used as an additional storage place for shoes, clothes, or accessories. This DIY pallet sideboard is an easy and inexpensive way to add storage to any room of your home. With a little imagination, you can create a beautiful piece of furniture made from repurposed wood.
DIY Dresser To Sideboard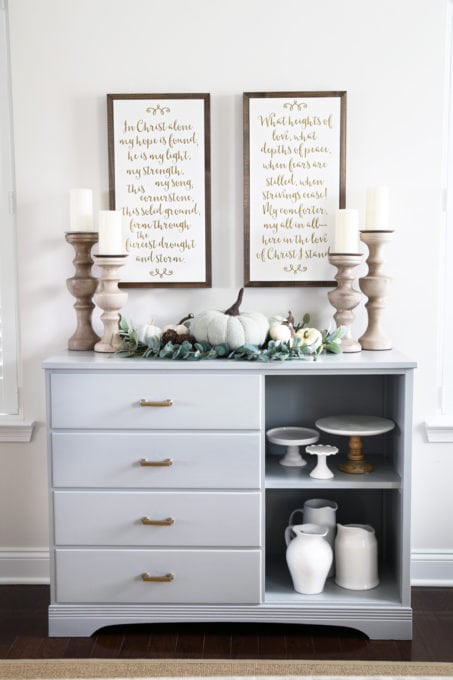 Transform a piece of furniture into something new with this sideboard. It comes with simple instructions that can be done at home and require minimal skills. This DIY project shows you how to transform an old dresser into a stylish sideboard or buffet. You can use this in your home as a console table, TV stand, or even as a serving piece for snacks and drinks at parties and events. This project is one of the easiest and most profitable you will ever make. You can apply this project to almost any type of furniture, making it extremely versatile.
DIY Sideboard Idea
Give your sideboard a unique look with this DIY sideboard idea. Its chic and contemporary design is great in any room of the home. Take this project on if you enjoy woodworking and want to give your home a special touch. With this DIY sideboard idea, you can add versatile storage to your living space. This would be an ideal piece of furniture to put in your kitchen, bedroom, or living room. It's a multipurpose piece of furniture made from wood that would last many years.