Shooting sticks are those multi-legged contraptions that help hunters steady their guns for a more accurate shot. They've been around for hundreds of years and remain crucial to many hunting trips. Here's a list of some of the most creative DIY shooting stick projects; you'll have fun making them. They won't cost you much, and most are rather easy to build. These projects will help you learn how to build shooting sticks in no time. Follow the instructions step by step, and you'll have your own sturdy shooting sticks in no time!
DIY Shooting Stick Plans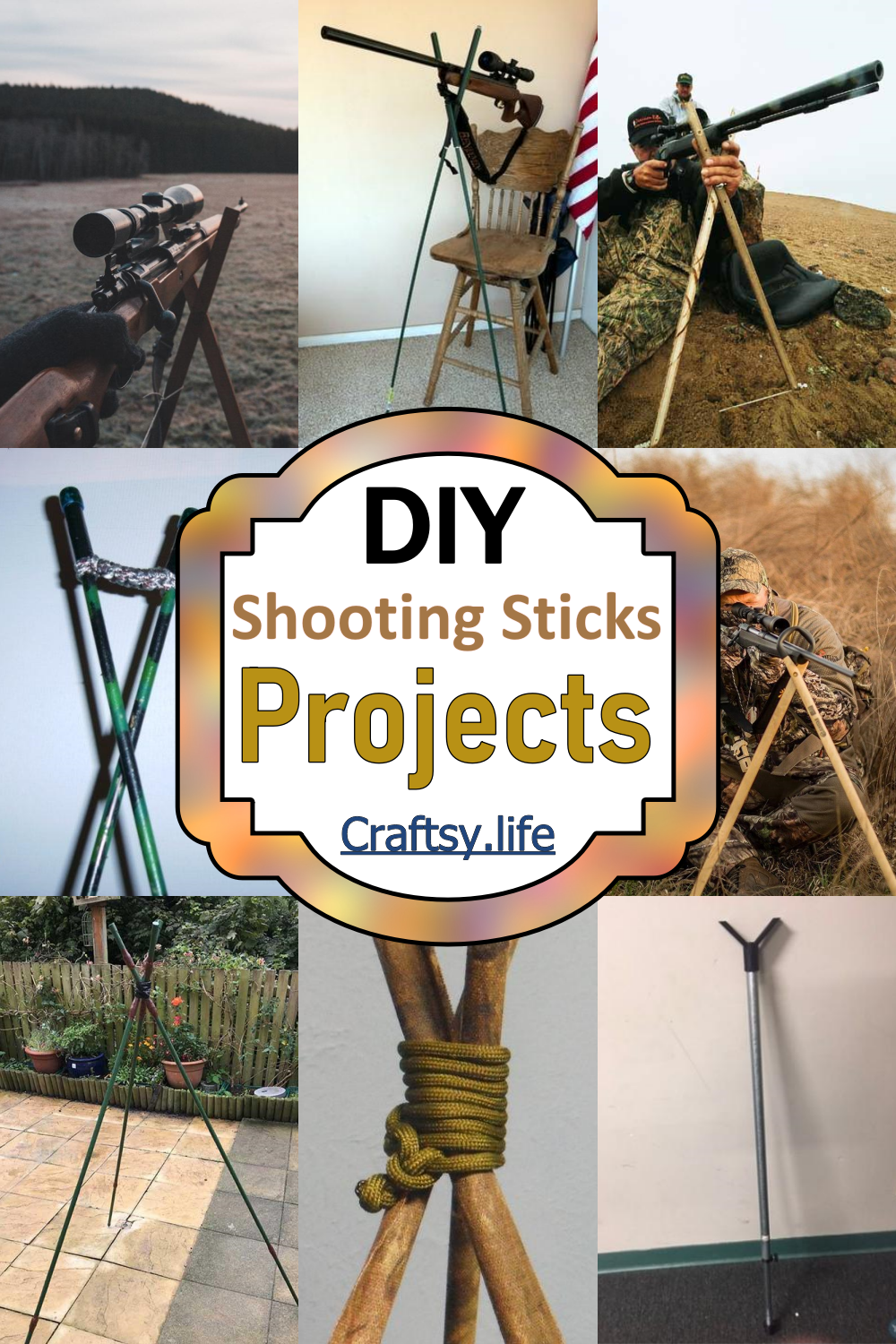 A shooting stick is a portable wooden tripod that makes it easier to shoot a gun. You might have seen something like this in hunting gear stores or as a part of a military field kit. But you don't need to pay for it when you can make one yourself at home. These DIY Shooting Sticks will teach you how to build a shooting stick from scratch using materials you might already have. It's easy enough for beginners, but the resulting item will be strong enough to support the weight of an adult.
Benefits of DIY Shooting Sticks
DIY Shooting Sticks Projects are a great way to add more functionality and flexibility to your rifle, shotgun, or muzzleloader.
Here are some of the benefits of DIY shooting sticks projects:
 Cheaper than buying them from the market
 Customized to fit your needs and preferences
 It can be made from recycled materials
DIY Shooting Sticks For $4
If you've ever wondered how to make your shooting sticks and are on a budget, then you will want to check out this video and see how you can do it for just $4. These shooting sticks are easy and cheap to make. With just a few items, this shooting stick is super easy to put together and will help you enjoy shooting at the range. The steps are very well described, and you can have your own in less than an hour.
How To Make Shooting Sticks From Busted Up Arrows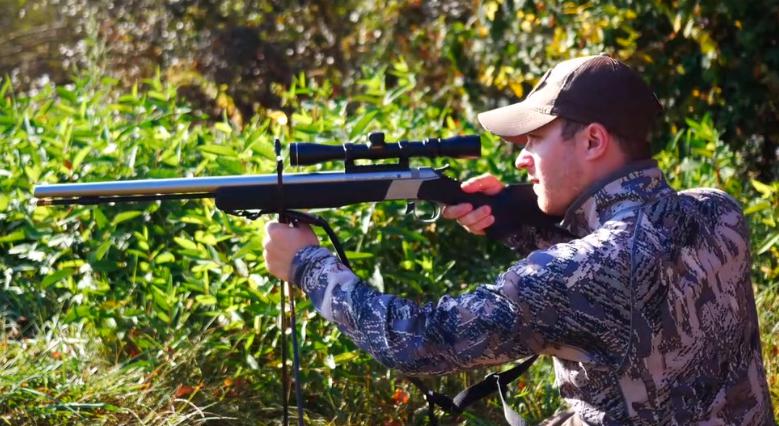 Making shooting sticks out of arrows is a great way to get longer use out of your arrows. They are also useful for hunting when you need to shoot from the ground. Take a look at how to make shooting sticks from broken arrows. Here is a quick and easy way to make shooting sticks from broken arrows. You will need an old or salvaged arrow with a good straight shaft, fishing line, and a wing nut to create this great tool for your shooting experiences.
How To Make Your Own Shooting Sticks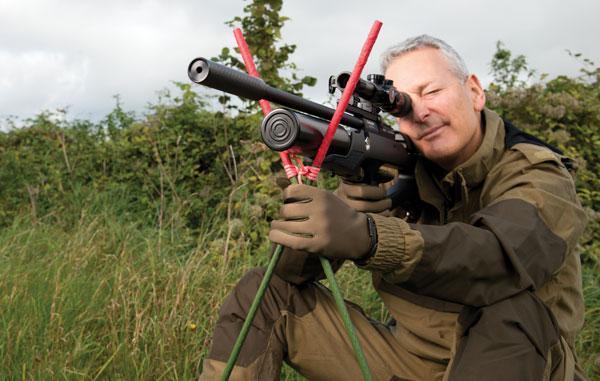 Do you want the ability to shoot your bow at the game while you still have both hands free? That's where shooting sticks come into play. This tutorial will show you how to make a piece of equipment that will allow you to use your specialized bow while shooting. This tutorial shows you how to build a pair of shooting sticks using natural materials and basic supplies with every home repair or hardware kit.
Simple Guide To Make Shooting Sticks
Are you into hunting or target shooting? Do you want to improve your accuracy but don't have enough money to buy expensive, fragile shooting sticks? Then this is the right tutorial for you. In this guide, you will learn how to make a sturdy, durable and budget-friendly shooting stick that's easy to make and will last for years. Shooting sticks are a great multipurpose tool for hunting and other uses. They allow you to rest your gun on a stand, which can help take the pressure off your arms and hands.
DIY Shooting Stick
It's summertime, and there is nothing better than camping. But if you want to use your bow or rifle, you need something to steady your aim. With this easy DIY Shooting Stick, you can create a sturdy shooting aid. Soon you'll be shooting straight and hitting what you're aiming at! Ditch the commercial shooting sticks and make your own DIY bamboo shooting stick. These are made from standard tent pole sections with a couple of extra bits. Really nothing special, but fun to make.
You can also see: DIY Shooting Bench Plans 
DIY Adjustable Shooting Sticks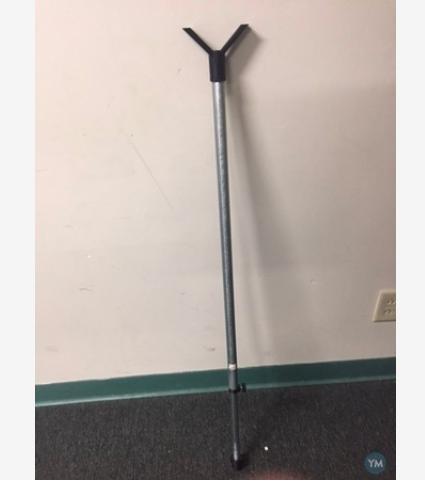 This DIY tutorial is one that you don't want to miss out on. It is a professional-looking shooting stick at an affordable price. Make it yourself, so you do not have to worry about breaking it in the field! It is easy to fold down and store when not in use. Creating your adjustable shooting stick will save you from buying an expensive one. Here is a simple-to-build, easy-to-adjust shooting stick. It will accommodate any rifle or shotgun and make you feel more comfortable when using it for hunting.
How To Make A Shooting Stick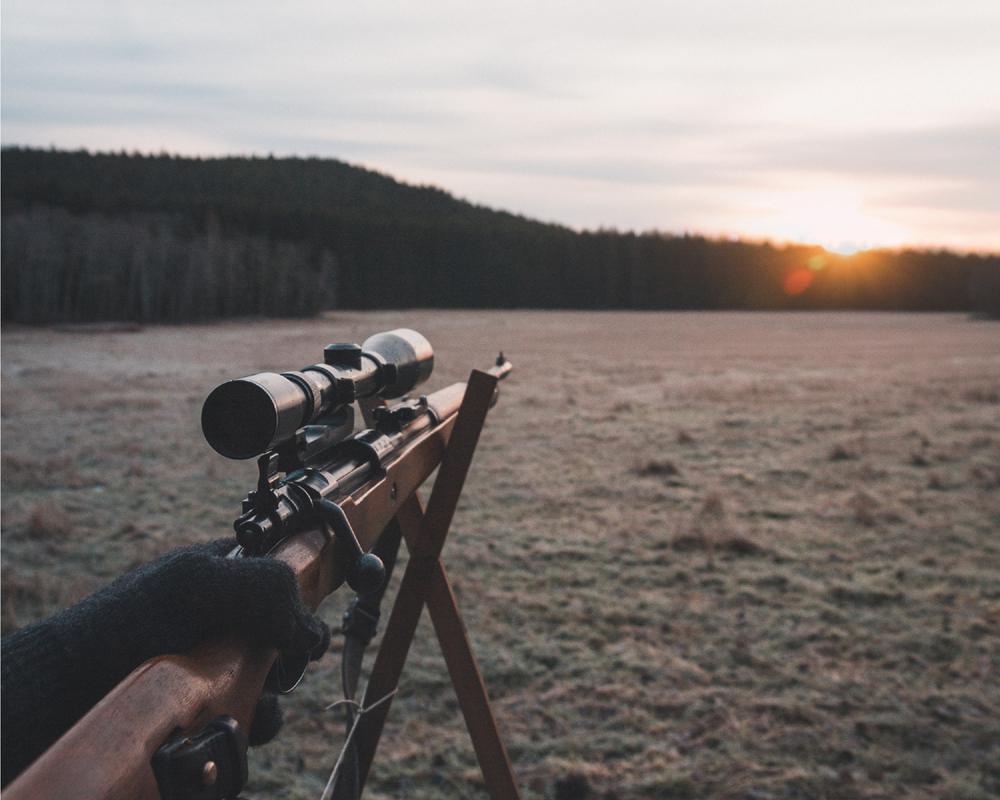 A shooting stick is a great tool to add to your hunting gear and will make you a better hunter. Shooting sticks help keep your rifle steady and reduce the intimidation factor of tall grass, weeds, and brush that can easily spook game in the hunting field. If you prefer to hunt from a ground blind, then this DIY shooting stick tutorial will teach you how easy it is to build one yourself. Building a shooting stick is easy and a great skill to learn if you plan hunting.
How To Make Cheap Shooting Sticks
When it comes to taking a shot around water, you need to stabilize yourself so that you can get your best chance at a good shot. Shooting sticks are great tools to help in this situation, but they are often expensive and bulky. This video tutorial will show you how you can make basic shooting sticks that are very affordable and easy to transport. They're easy and cheap to make, and they're also very effective, which makes them an excellent option for self-defense!
How To Use A Walking Stick As A Shooting Stick
There are many times out in the field when you can't find your shooting stick, or it might not be the right size for you. A walking stick is more than a way to prevent yourself from tripping over in the middle of the woods. It can be transformed into a shooting stick in seconds. This video shows how to use a walking stick as an alternative. Whether on the road or in the field, this DIY tutorial will show you how to make your shooting sticks out of a walking stick.
DIY Shooting Sticks
Do you have a DIY spirit? Would you love to be able to make your shooting sticks? Here's a do-it-yourself guide for you with clear steps and materials. Follow this post and make your own at home. This guide shows you how you can make a cheap, DIY shooting stick from some materials from a hardware store and garden shop. Being cheap but reliable, these sticks can greatly increase your accuracy and enjoyment of shooting.
Cheap DIY Shooting Sticks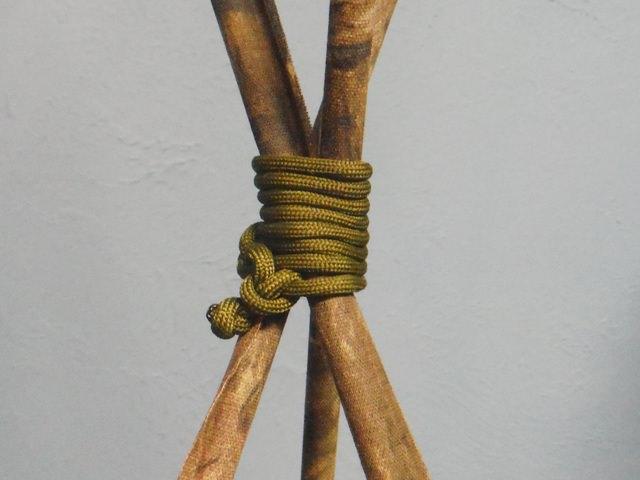 Shooting sticks are a great way to stabilize your gun, making it easier to hit targets from a longer distance. But if you don't want to spend hundreds of dollars on shooting sticks, try building your own with this cheap DIY tutorial. You don't need to spend a fortune on shooting sticks. It is possible to make them at home. This tutorial shows you how to make them with your own hands and some everyday tools. Follow the directions and make your DIY shooting sticks.
How To Make Hunting Shooting Sticks
Need a new pair of shooting sticks? Why not make your own with this great DIY video tutorial? A set of sturdy DIY shooting sticks can be made using bamboo sticks and some rope. They're great for holding your rifle up off the ground, improving your accuracy, and generally making it easier to shoot accurately while hunting. They're also easier to transport, so you don't have to worry about them taking up extra space in your weapons bag. Always use eye protection when using this type of homemade hunting equipment!
DIY Shooting Sticks No Nuts, No Bolts
Shooting sticks are necessary for anyone who has ever had to shoot in the field or any event where safety is a concern. This DIY DIY Shooting Sticks, No Nuts, No Bolts is easy to make and are built with materials you can find around your house or at your local hardware store. The other great thing about these DIY shooting sticks is that they can be used in many different ways, from holding a weapon on an antelope hunt to keeping your footing in place during a long trek across rugged terrain. They are generally easier to carry than bipods, allowing you to adjust their height by changing the position of your elbows, knees, or feet. No nuts or bolts.
DIY Quad Shooting Sticks
Get the ultimate backcountry hunting experience with these DIY quad shooting sticks. The design protects your hands from the elements when sitting in cold temperatures and doubles as a great platform to rest on when glassing for the game. It's an excellent way to practice marksmanship and increase your accuracy in any condition. This is a DIY guide on how to make an inexpensive shooting stick from wood and some wire. These are great for your hunting trip.
How To Make A Set Of Bipod Shooting Sticks
A set of bipod shooting sticks helps reduce stress on the body and makes it easier to take shots. This DIY How To Make A Set Of Bipod Shooting Sticks video shows you how to make a set yourself in just a few minutes. Making a set of bipod shooting sticks is easy and inexpensive. Using common tools, materials, and hardware store items, you can make them in just a few minutes. All the parts are available at your local hardware store or home center.
$2 Shooting Sticks DIY
Do you love to camp? Do you ever wish your view was better when hunting in the field? It is a simple solution for you. This $2 Shooting Sticks DIY video guide will show you how to make shooting sticks that pierce through the grass and help you stand tall and steady when hunting. These shooting sticks are the perfect way to stabilize your shot while you hunt. These can be modified and adapted to fit any hunting situation, so you can customize them however you need.
DIY Shooting Sticks
Shooting sticks are a handy little tool to have with you while hunting. They are useful in many ways, allowing you to rest your arm, so you're not fatigued while holding your rifle up for long periods. They also help keep your rifle steady when shooting offhand, balance barricades, rest on windowsills, and much more. If you want to shoot in the field but don't want to buy expensive shooting sticks, this DIY shooting stick is for you! It's simple to make and economical too.
Easy Bipod Rifle Rest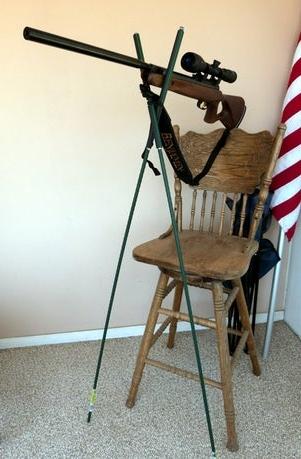 What is a rifle rest? Rifle rests are a great way to improve accuracy by keeping your gun steady as you shoot. They help to reduce barrel vibration and muzzle jump and keep you on target. This rifle rest is easy to attach and remove but also allows you to adjust the angle of your weapon. It's lightweight and durable, made from high-strength material. With this rifle resting in place, you can easily shoot with confidence. This woodworking project is easy to build and ideal for the woodworking beginner.
DIY Homemade Shooting Sticks
This DIY project is for anyone who wants to get into archery or hunting. It's surprisingly fast, straightforward, and cheap. You'll need the following materials: A table saw or circular saw (if you don't already have one), wood screws, and standard 1 x 2 lumber cut to a length that fits between your legs comfortably but is more than you stand upright because you will want a little extra space above your head to accommodate the angle when shooting your bow. You can build a pair of shooting sticks for the price of a cup of coffee and this plan. This makes for a great weekend project for woodworkers looking for a new challenge.
How To Make A Pair Of Shooting Sticks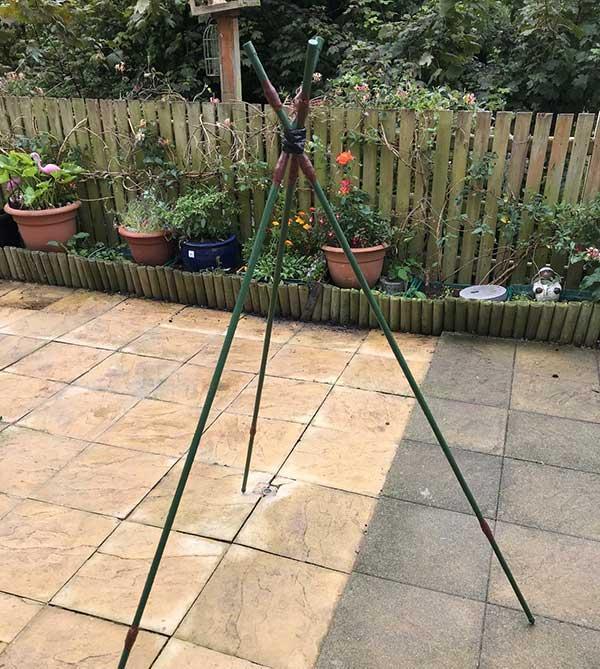 Shooting sticks are ideal for hunters and shooters as they provide stability for your firearm to take a more precise shot. When hunting, you want to be as steady as possible so that your shot counts. Shooting sticks are a great way to get the steadiness you need for long-range shots. This guide will teach you how to make a pair of shooting sticks from parts found around your home.
How To Make Shooting Sticks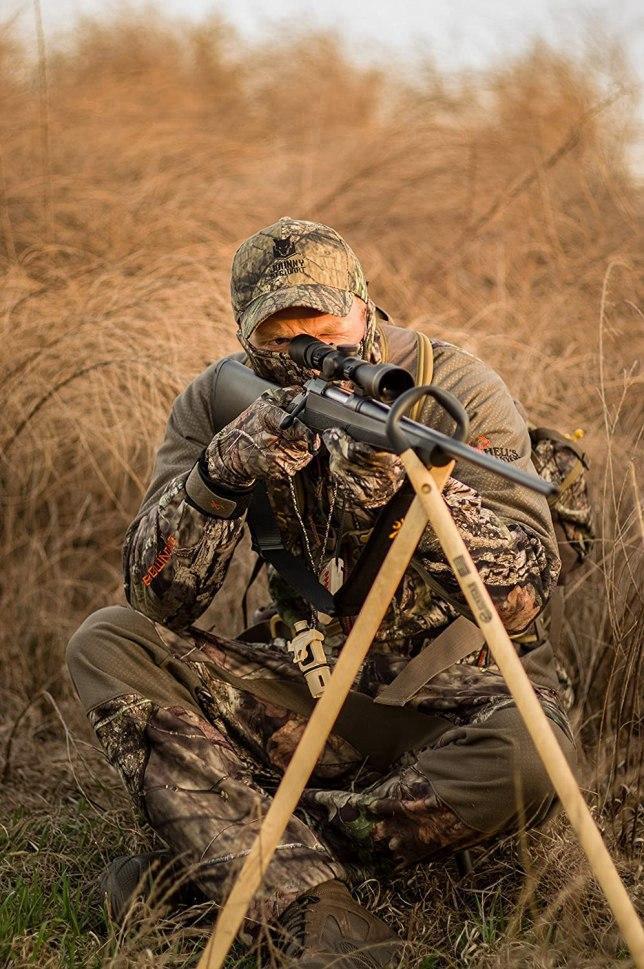 Shooting sticks are one of the most important items in your hunting gear since they help you to steady your rifle when shooting. However, making these sticks yourself is sometimes cheaper than buying them from manufacturers. Shooting sticks are often too expensive, but not with this guide. Make your shooting sticks with these easy-to-follow instructions. Use them to prop up your rifle when you're shooting prone and steadying your shot in any other position.
Homemade Shooting Sticks DIY
If you're into hunting, you know that having the right gear is essential. This Homemade Shooting Sticks DIY video project will show you how to build your shooting sticks (also known as a bi-pod). This little project will help you build a set of DIY shooting sticks that are sturdy and easy to use. They are great for shooting in wet weather because they keep the gun off your vehicle but still have all the benefits of shooting sticks to support standing.
Homemade Quad Shooting Sticks
The creator of The Quad Shooting Sticks had the opportunity to make something new and unique. This is an odd piece that you don't see every day. The Quad Shooting Sticks are easily adjustable, making them perfect for all types of shooters. You'll learn how to make your quad-shooting sticks for a fraction of the accessories' cost. They're lightweight and easy to carry, making them ideal for extended treks and remote areas. They're built to stand on their own and be tough—durable enough to last for years of outdoor use.