Shelves are essential to making a home feel like a home, and they're also one of the most cost-effective ways to add some personality to your space. If you're looking for designer-quality shelving without the designer price tag, you've come to the right place! Inexpensive and easy to install, shelf brackets are the perfect solution for adding extra storage space to your home. The shelves can be placed in any room and hold various decorative and practical items. If you're looking to add extra space to your home but don't want to spend a lot of money or do a big construction project, look at these 18 DIY shelf brackets.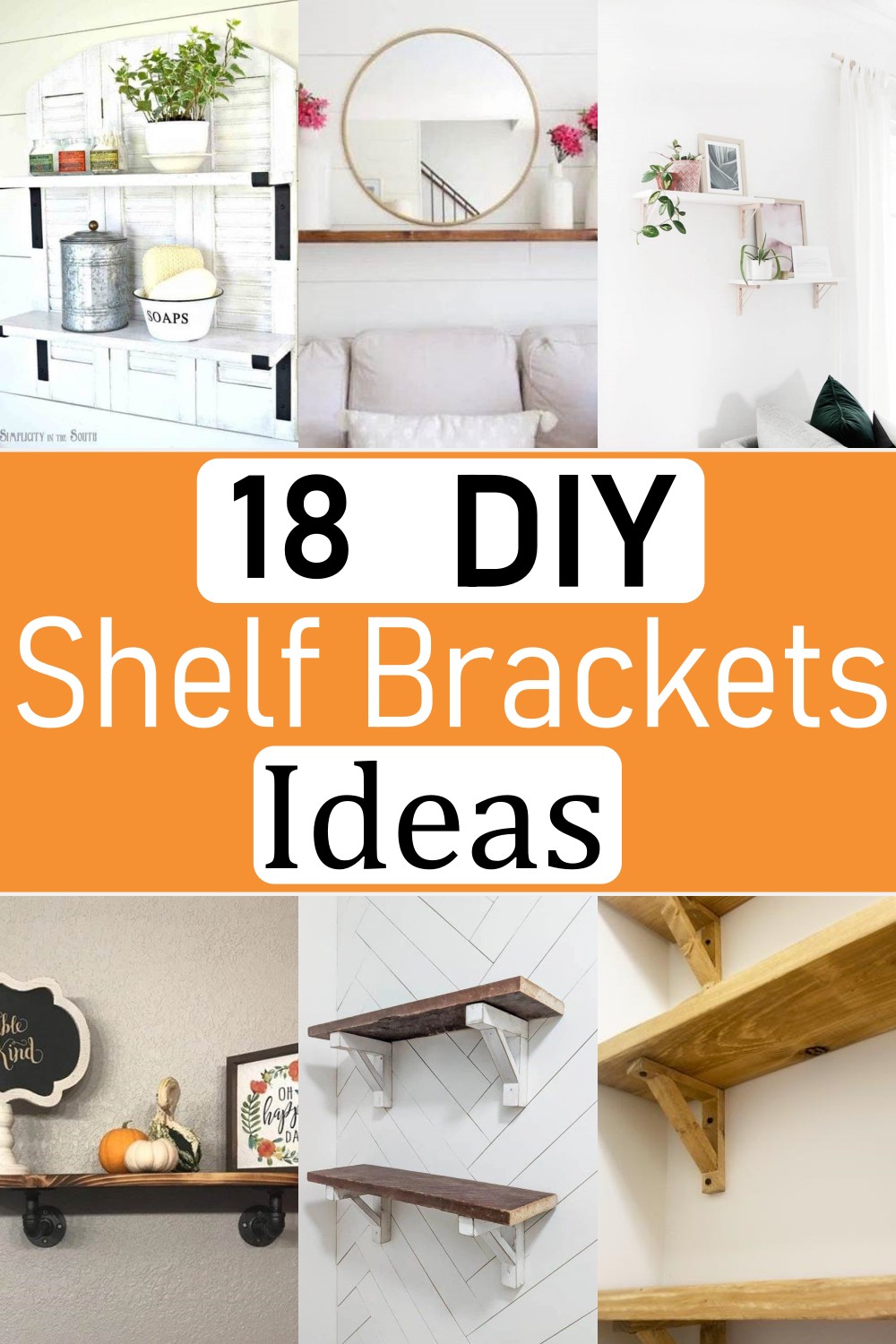 Shelves are a great way to add storage to a small space, and they're pretty easy to make—if you have a drill. Even if you don't, building your own with just a few tools from your local hardware store is possible. They're inexpensive, and they're also very customizable in terms of size and colour. If you're looking for inspiration, some lovely finished versions can get the creative juices flowing! Here are some DIY versions you can easily put together with materials you probably have lying around the house.
Make these 18 DIY brackets on the wall; with these easy projects, you can add a personal touch to any extra space while making your home look more organized.
What Are Shelf Brackets?
Shelf brackets are small pieces of metal used to attach shelves to walls or other surfaces. They have a hole drilled into them where you can screw your Shelf's support beam. How do you know what size shelving bracket you need? Well, each type of Shelf has its own bracket size requirements.
Benefits Of DIY Shelf Brackets
DIY Shelf Brackets are a great way to customize the look of your shelves. You can use them to add interest or make it look more cohesive. Here are some benefits of DIY Shelf Brackets:
They are cheap and easy to make.
You can get them in any size or shape you want, as long as you have a saw and a drill.
You can paint them or stain them any color you want!
If you ever move, they are easy to take apart and put back together when you get to your new place!
DIY Rustic Shelf Brackets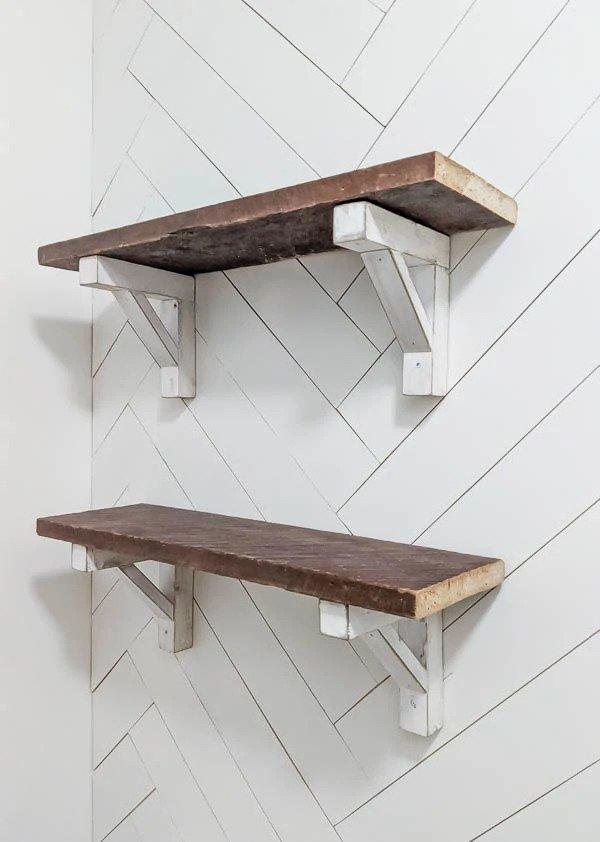 Looking for a way to add storage space to your home? DIY shelf brackets are a great way to create a rustic, farmhouse-inspired look that suits any style scheme. Transform your home with this simple rustic shelf bracket. The natural wood and barn wood color palette give the piece an outdoorsy feel that will fit in with any decor. Depending on your available space and materials, you can adjust the dimensions of the brackets to fit your interior design needs.
DIY Shelf Brackets
If you want to do it yourself, this is for you. And if you already have the materials, this will cost even less. Here's how to make some DIY shelf brackets: cut two different sizes of pieces from dowels and fit them together in a square shape. And smooth out any rough edges until the design looks perfect. This DIY shelf bracket is a great way to make your shelves look more artistic and appealing. The simple design means you can customize the piece as you like, depending on its place in your home.
DIY Wooden Shelf Brackets
DIY wooden shelf brackets can be purchased and used to install shelves, cabinets, furniture, or other items. The basics are easy, and you can also create your own works of art in your own home. These versatile DIY Wooden Shelf Brackets add a rustic touch to your home decor. Great for the bathroom, kitchen, or any other room in your house where you could use a little extra storage, they're easy to make and fun. Take a trip to the hardware store and pick up these wood pieces, and you'll have an easy shelf that fits perfectly in your home or apartment. Let's get started!
How To Make Heavy-Duty Brackets
Use this sturdy DIY Shelf Bracket to create shelves for your garage, garden shed, or indoors. The wood is thick enough to hold very heavy items without worrying about breaking from the weight. This is a great way to make a shelf bracket, especially if you want to keep heavy items off the floor. Take your time and make sure the measurements are dead on with this DIY project. This DIY Shelf is sturdy, durable, and can hold a lot of weight. The Shelf is made of wood, so it's meant to last you a very long time. It's also easy to build and requires no tools, just some glue, and screws.
DIY Wood Shelf Brackets For Open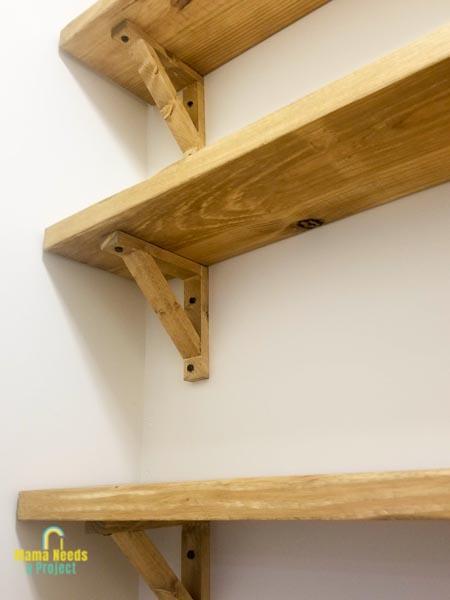 These homemade wood shelf brackets are easy to do and very cost-efficient. You will need lengths of wood; a miter saw, sandpaper, and some screws. There is no need for expensive tools like a drill press because simple hand tools like clamps and measuring tape can be used. Build a simple wood shelf with this innovative DIY. These brackets let you build an open shelf that can be easily adjusted or removed. Cut your wood to size, sand it down, and connect them! Then place the diagonal support between the two pieces of wood. Stain or paint as you like; it's done!
How To Build A Simple Shelf Bracket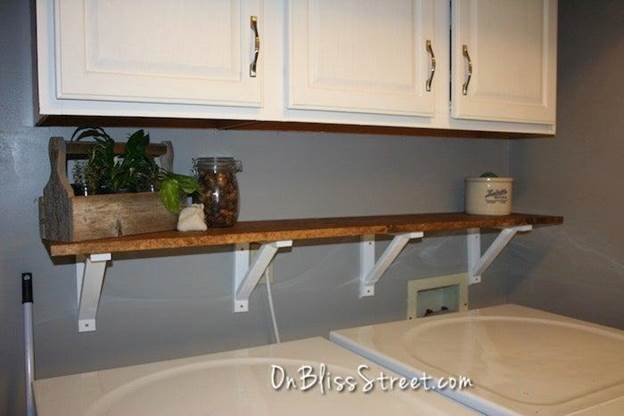 Many DIYers install shelves without brackets, which can cause them to sag or fall over. Brackets help support the weight of heavier objects and make it easier for you to adjust shelves to different heights. They are simple to build and attach, with a few basic materials: wood, adhesive, and wood glue. Furniture is a great addition to your home, but it also requires a lot of care and maintenance, which might be difficult for many people. Decorating your room with beautiful furniture is always better than having nothing. Here are some DIY instructions for making simple shelf brackets to ensure that your furniture remains in the best condition possible.
DIY Modern Wood Shelf Brackets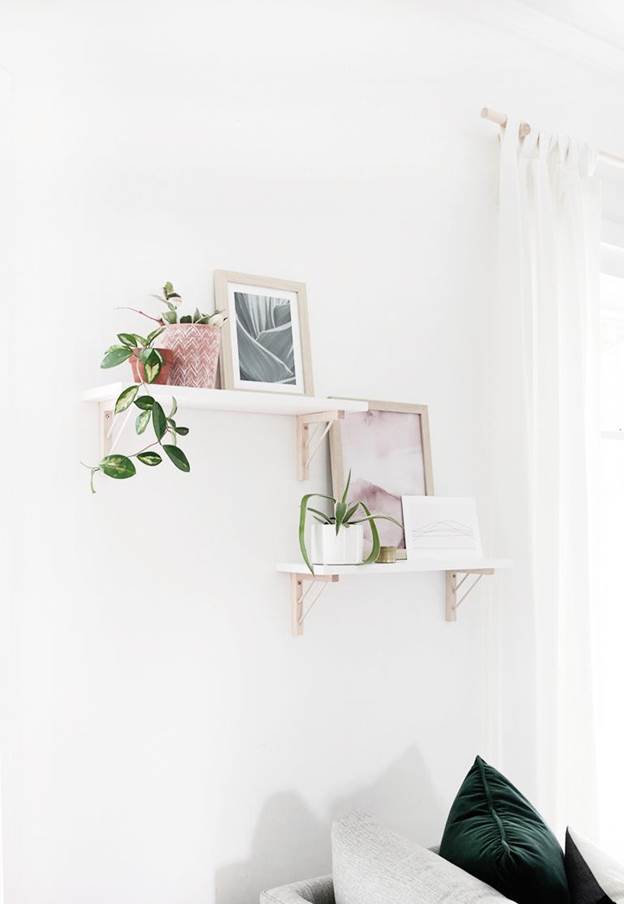 A shelf bracket designed for wood, metal, and glass surfaces with a modern design that can be painted or stained in any color of choice. Easy to install and made out of high-quality materials. Transform plain wall-mounted shelving into a minimalist display, or add more texture to your existing shelves. The DIY Modern Wood Shelf Brackets are easy to build and customizable with only three simple measurements. These DIY modern wood-shelf brackets add a handsome, unique look to your shelves. They're simple to make, and the process is easy enough that you can customize them in any way you like!
DIY Oak Shelf Brackets
Add instant storage space to your walls without the need for a drill. These DIY oak shelves are easy to install and easy on the eyes. Purchase brackets at any home improvement store, then snap them into place onto your wall by simply sliding them over the top of two screws. Slip each Shelf onto your brackets, and you're done. Add style and function to your home with our DIY oak shelf brackets. Each bracket is cut and shaped by hand so that each piece will have slight variations in the grain pattern.
DIY Farmhouse Shelf Corbels
Give your house a warm and welcoming touch with these diy farmhouse shelf corbels. These vintage shelf brackets will help you add rustic charm to your home decor. Keep your shelves in perfect farmhouse style by making these DIY Farmhouse Shelf Corbels. These decorative corbels are perfectly sized to make your kitchen cabinets stand out and hold up to the weight of heavy pots and pans. These are such easy and quick projects for any beginner woodworker. The wood planks can be made with any length or width you like, so make sure to grab a few extra boards for your next time in the shop. Create these looks on your own with just a few materials and hardware from our store!
DIY Metal Shelf Brackets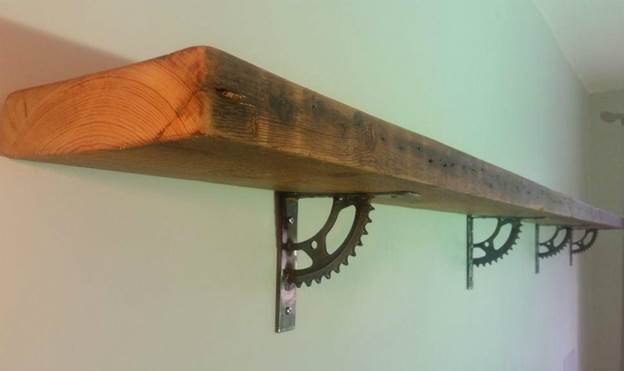 A simple and stylish project you can do yourself in just an afternoon, these metal shelf brackets will update any room in your home. DIY metal shelf brackets are easy to cut, assemble and install. They are perfect for any room in the house, whether you want to add shelves to an unused space or use them to hold decor. Add a more rustic look to your Shelf with metal brackets. If you're looking for a quick and easy DIY project, these metal shelf brackets are the perfect solution for any wall space! Made from metal, this easy-to-mount shelf bracket is sure to be both strong and sturdy.
Easy Shelf Brackets
With this DIY shelf bracket project, you'll be set with a few simple tools, a little time, and less than $20 later. A great way to add some industrial style to your home or apartment kitchen, bedroom, and more! This shelf bracket is as easy to DIY as it gets. The metal piece at the top and bottom of the shelf wedges into two wooden dowels on either side of a wooden pattern. If you'd like, you can have someone weld them together or take your newly created metal furniture professionally welded.
How To Make Strong Shelf Supports
Now you can make your shelves look as good as they hold up. This instalment is simple and strong enough to carry on any weight. When making your own make-shift shelf brackets, you can use this easy pattern that is best for those just starting with woodworking or for someone who wants to create a beautiful design for the wall around their home. This hanger is strong enough to carry on any weight. Measure and make your markings. Drill holes; use nails to connect the pieces. This hanger is strong enough to carry on any weight.
DIY Plumbing Fitting Shelf Brackets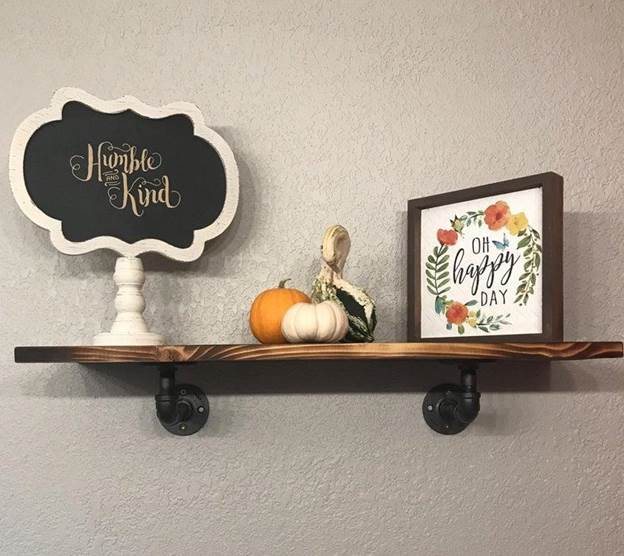 No matter how you look at it, pipe fittings are a work of art! The best way to make your home more attractive and eye-catching is to add some creative plumbing installation ideas. Trying to figure out how to install brackets for shelves in your home's kitchen, bathroom, or other room? These DIY plumbing fitting shelf brackets are the answer. Attach them to a wall stud with screws and place a shelf on top for beautiful storage options. Pipe-fitting shelves allow you to display the objects smartly and keep them safe when not in use.
Walnut And Oak Shelf Brackets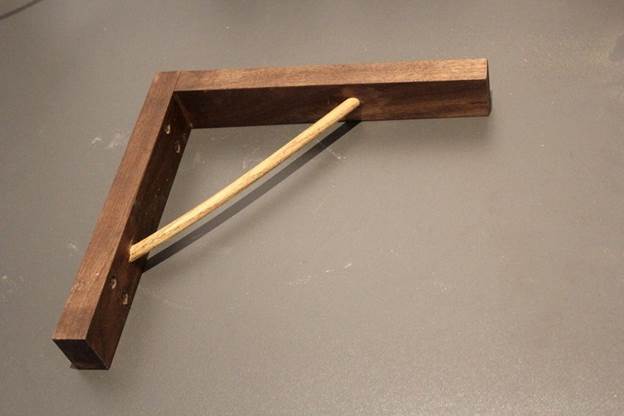 Building shelves with your own hand is a rewarding experience. One that requires some skill and the right tools, but it can be done. This guide walks you through the process of building two shelf brackets out of walnut and oak slabs. These are perfect for any room in your home, especially kitchens and bathrooms. This unique shelf bracket offers a wonderful rustic element to your shelves. The walnut and oak combination will add character to any room in a modern home. Made of nice quality wood so it will last you for years and years to come.
DIY Floating Shelf WIth Invisible Brackets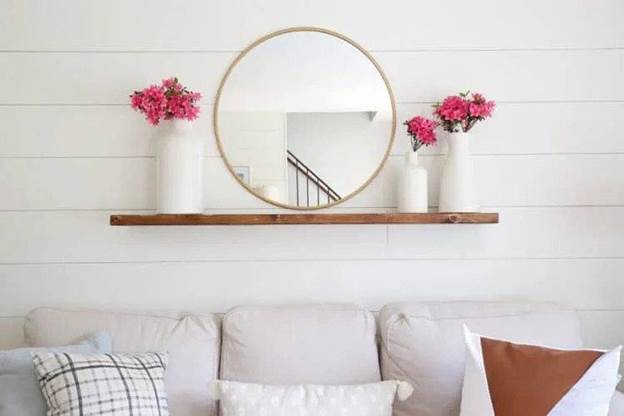 If you are looking for a unique and stylish way to organize your home, look no further. This floating Shelf is an easy DIY project that will surely add the perfect touch to your home interior. These brackets are the perfect way to create a floating shelf. While they are invisible, you can still see the mounting hardware on top of the Shelf. This makes it possible to create shelves with any length or height you desire. DIY floating shelves are a cheap and easy way to display your favourite knick-knacks. They offer a unique storage solution with zero clutter and can be very flexible.
Forged Shelf Brackets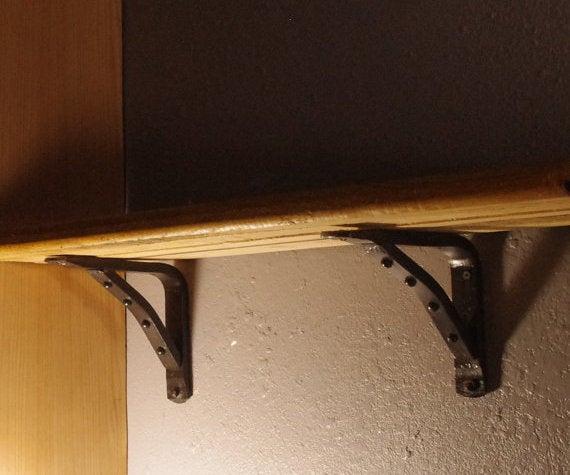 Give your home a touch of elegance with the DIY Forged Shelf Brackets. Their compact and durable design makes them ideal for heavier items, while their beautiful finishes make them a perfect complement to any room. Add some rustic charm to your shelves with this DIY tutorial. These forged shelf brackets add character to any space and look great when paired with other antiqued elements. Add a distressed finish for a more authentic look, or paint them in your favourite colour!
DIY Farmhouse Shelf Brackets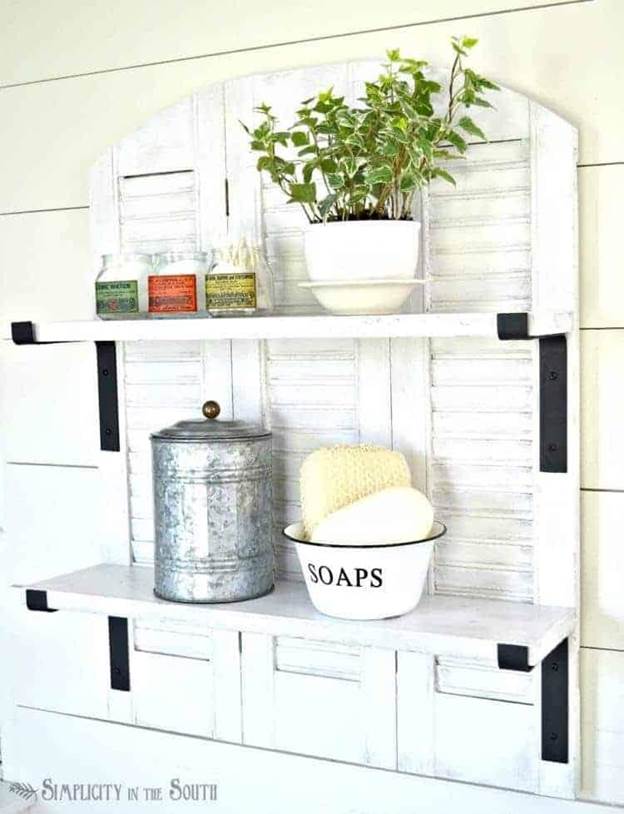 These DIY Farmhouse Shelf Brackets have become a customer favorite. Made from quality materials, beautiful and easy to install, they are sure to add character and charm to any rustic farmhouse living space. Make your space unique with our DIY Farmhouse Shelf Brackets. These brackets are the perfect addition to any wall in the house and can be painted or stained depending on how you want them to look. The best part is you will save a lot of money by doing it yourself. These shelf brackets are perfect for rustic farmhouse-style decor. And, you can make them yourself--no need to head to the store!
How To Make Metal Shelf Brackets
Metal shelf brackets can be a space-saving solution for bookcases, cabinets, and shelving. If you have limited space in your home or office and need to store things, it's worth investing some time in creating your own metal shelf brackets. A metal shelf bracket is a practical idea that is easy to make. You can use this to put up some shelves in your kitchen, bathroom, and elsewhere. This bracket is made out of metal and is very simple to make. First, you will need to measure the Shelf, cut out some extra metal to cover all its measurements, bend an appropriate shape and have your new shelf bracket.