You know how plants like to be watered and how hard it is to remember to water them. That's where self-watering planters come in! These DIY self-watering planters can be made from plastic bottles and clay pots—and look great either way. They all have one thing in common: a wicking material that feeds water up from the bottom of the pot and into the soil as needed. When looking at a plant and wondering how to keep it alive, it can be helpful to look for a DIY self-watering planter—they're simple, effective, and easy to build.
DIY Self Watering Planters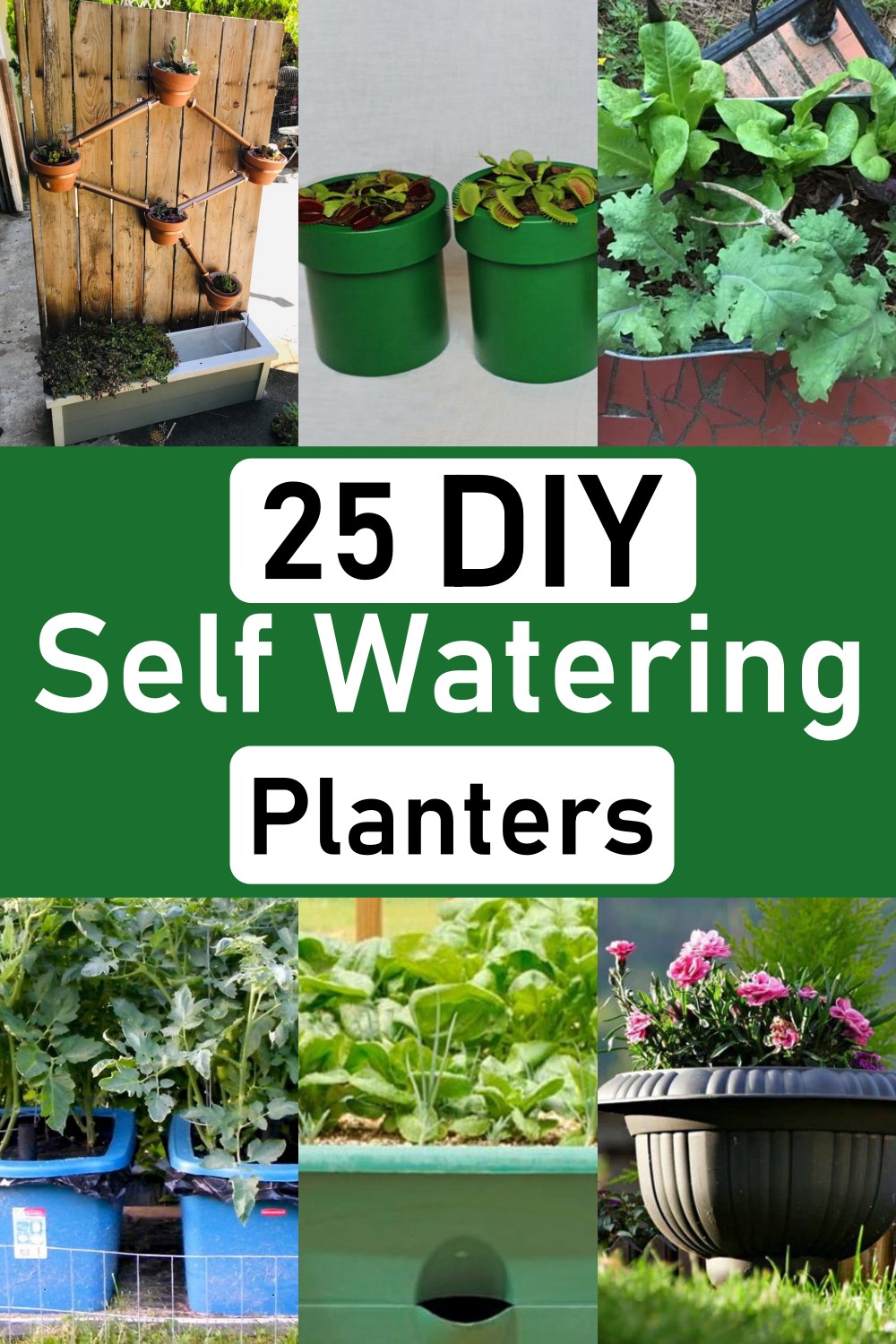 Whether you're a seasoned gardener or a beginner in the hobby, self-watering containers are a great way to grow fruits, vegetables and herbs indoors. They make it easy for plants to go from seed to harvest without much care from you, and they also allow you to customize your plantings based on how much sunlight the room gets. With their compact size and well-designed watering system, self-watering planters are a great addition to any home or office space. We've rounded up twenty-five of the most creative designs to get you started with your own DIY project.
If you're tired of constantly having to water your plants, Here are 25 DIY self-watering planter ideas to help you start making your own self-watering planter!
You Can See: DIY Garden Box Ideas That You Can Make In A Jiffy
DIY Self Watering Concrete Planter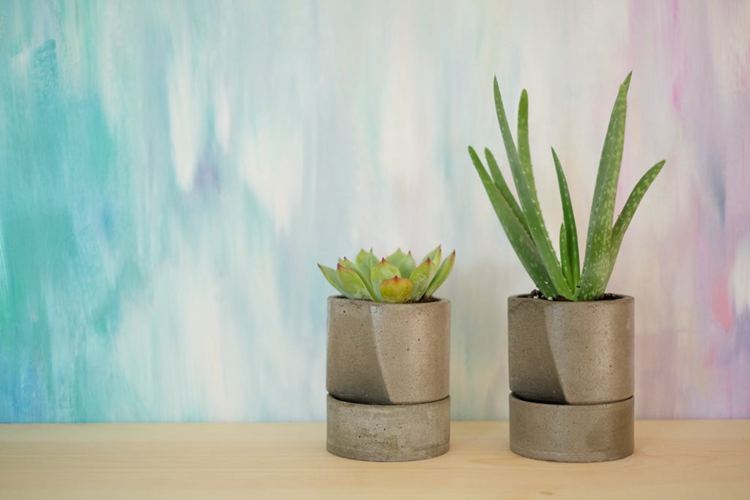 Love gardening but hate spending so much time tending to your plants? You'll love this simple, no-fuss way to take care of flowers and herbs. This concrete planter is durable, sturdy, and won't tip over like other self-watering containers on the market. You can make it with just a few common household items, including two five-gallon buckets! Just bring your shovel and get started. This guide has all the info to make this project look great, even if you're new to concrete.
How To Make A Self Watering Concrete Planter Tutorial
This tutorial teaches you to make a self-watering concrete planter. Adding a few simple features to a standard Planter allows air and water to circulate, keeping the soil fresh. This is great for plants like herbs or strawberries that need to be watered regularly but don't need much water. Create this amazing garden feature and watch your plants thrive. Using simple materials like water bottles, wire mesh, straw bales, and more, you will soon have the perfect space for your plants to grow.
DIY Self Watering Planter With Any Container
Following this video tutorial, you will make a self-watering planter using a plastic container. You'll need PVC pipes and a few other supplies to create your planter. Potting soil is the only thing you need to pick up at the store. Once you've completed this project, you'll have an attractive farmer that works for both indoor and outdoor use! The self-watering planter will ensure that your plants get plenty of water and stay healthy but also make it very easy for anyone at home to maintain the plants.
DIY Self Watering Raised Planter Bed
Are you a greenhouse or home garden owner? If you are, you need to check out this guide on making a self-watering planter bed. It's quite big but super effective and very simple to make. Here, you'll learn how to make it with some basic household items you probably already have in your home. This is great for people with a busy schedule or who tend to forget about their plants. It provides water to your plants when needed and soaks up excess moisture in the event of too much rain or irrigation.
How To Build A Self Watering Pot For $10
Growing your plants is a great way to save money, stay healthy and reduce waste. But most planters require you to continuously water what you are increasing by hand. Well, never fear! Check out this easy self-watering container that uses gravity to let water flow into the compost/soil as needed. Build a DIY self-watering planter from repurposed materials like an old t-shirt and a PVC pipe for just $10. Don't worry about watering your plants since this DIY self-watering pot will do the job for you! All you have to do is set it up and water it through that one-inch PVC pipe once a week or so.
How To Make A Self Watering Planter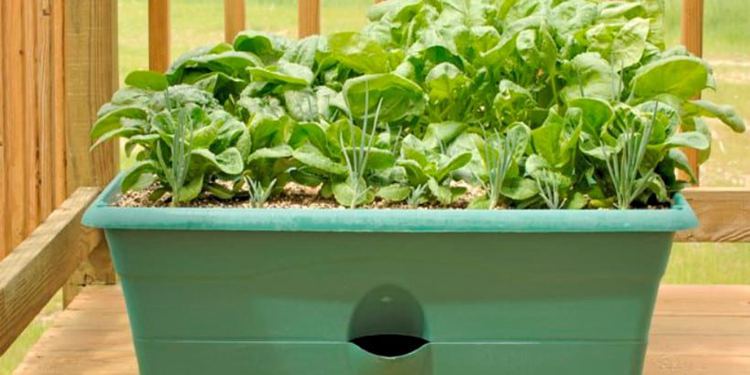 This self-watering box is a cool addition to your garden. It's great for keeping plants hydrated and healthy to grow strong. The creator used a few simple materials and assembled them in just an afternoon. This is an easy way to create a self-watering planter with a plastic storage container, wood blocks, and burlap. You can also use landscape fabric that many garden stores sell in rolls. Use a watertight liner in your garden box so the water doesn't leak out through the soil and into your driveway!
Self Watering Planter DIY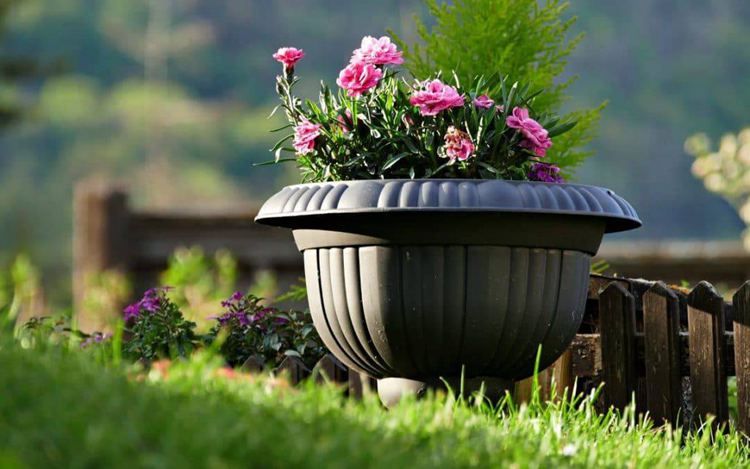 Transform any container into a self-watering planter. You need PVC pipe, soil, plants, and other supplies. This is great for those who struggle to keep their plants alive. You can place the watering hose directly into this system, and it will slowly water your plants while you're away on vacation or at work all week. Make this self-watering planter with your kids to create a cute and fun garden that is both easy and inexpensive! This DIY project can be done in just a few hours.
How To Make A Self Watering Planter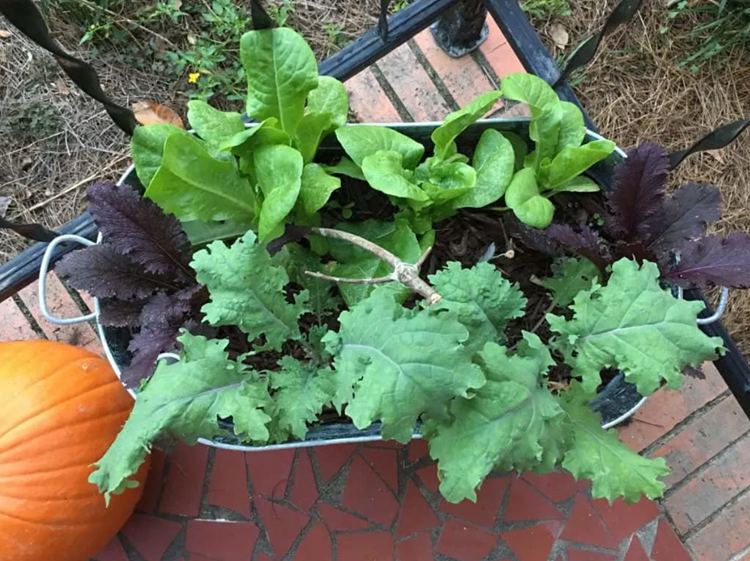 Make your self-watering planter for your garden or yard, and start growing plants you love in a container that can take care of itself. This doesn't take very long and is fun to make because of its simplicity. You'll need a container, landscape turf, potting soil, pipe fittings, and other supplies which aren't hard to find or expensive. Once constructed, the planter will last for years and provide your plants with excellent soil drainage and a steady supply of water for months on end.
DIY Self Watering Planter
Build a self-watering planter with this easy-to-follow video tutorial. You'll be able to water your plants without worrying about them drying out or drowning from too much watering. All it takes is soldering equipment and a few other supplies like a 3D printer. The making process is seamless and easy to follow. This self-watering planter is easy to make and use. Its eco-friendly design allows you to take care of plants while you're away while saving money and time.
Self Watering Planter DIY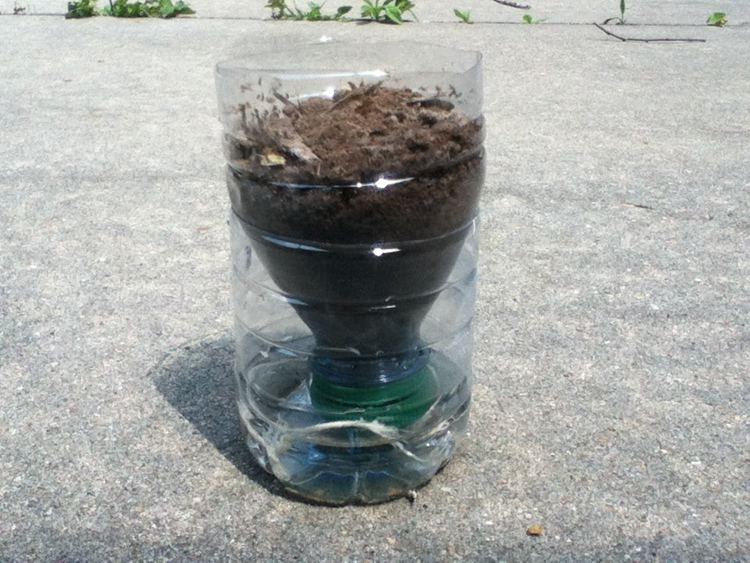 If you're looking for a way to keep your plants watered, this DIY self-watering planter will be the perfect solution. This self-watering planter is built from simple supplies, and the steps are quick, easy to follow, and result in a functional water reservoir that you can use to grow fruits and vegetables. Made from simple, inexpensive materials like cotton twine, plastic bottles, and string, this convenient planter takes up minimal space on your countertop or windowsill.
How To Make A Self Watering Planter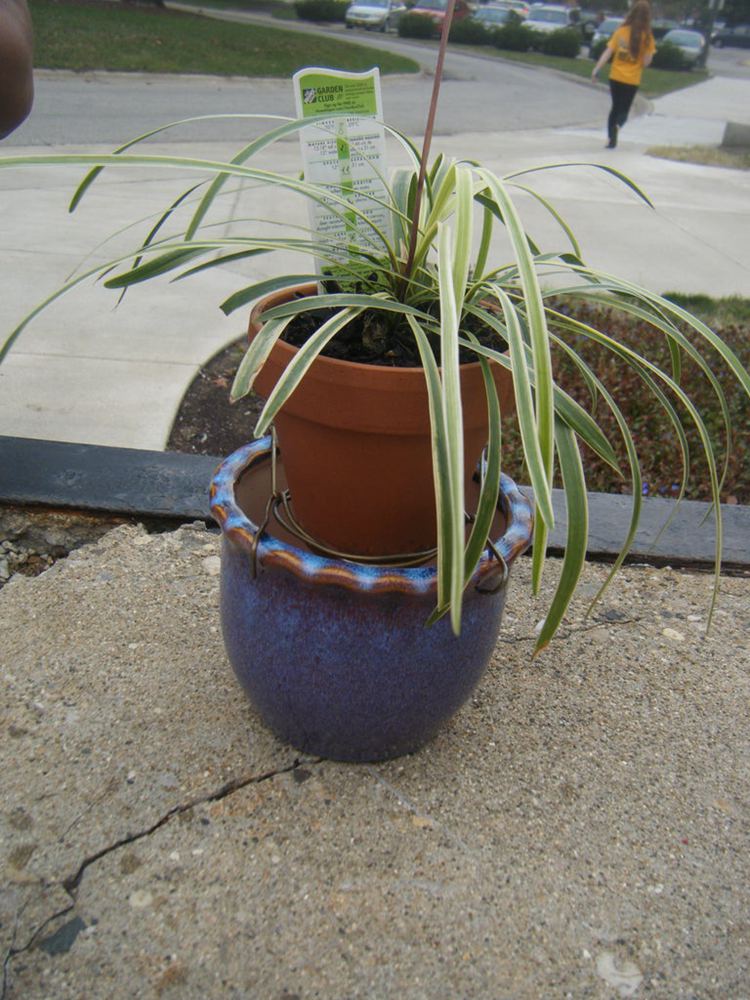 A self-watering planter for your plants is a great way to water your potted plants without forgetting to regularly. But what if you could make a self-watering planter from just a shirt? Would you do it? Well, here's how you can make such a planter! This pattern shows you how to make a DIY self-watering planter using only one shirt, garden hose, wire coat hangers, and other materials. It's easy to do, so learn how to create this effective self-watering planter with the help of this step-by-step tutorial.
How To Build Self Watering Containers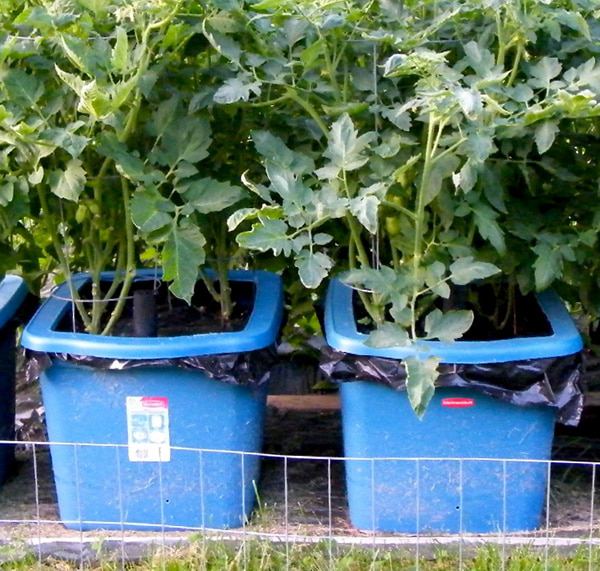 This tutorial will show you to make self-watering containers perfect for growing garden plants, herbs, and vegetables. You only need a couple of extra supplies, and the result is a low-maintenance gardening method that requires less time than other systems but still produces great results. These self-watering planters are super easy to make and will last a long time. You can use different materials in your garden or patio.
How To Make A Self Watering Planter With Ease
This video guide will show you to make a self-watering planter that works easily and can be grown to your heart's content. It's simple enough for anyone to follow, even if they have no idea how to start making a sled watering planter from scratch. Learn how to build a self-watering planter! This project requires few materials and can be done in about an hour. It's very easy to do, and once you get the hang of it, there is no turning back.
DIY Self Watering System Using Plastic Bottles
Plants need water to survive and grow, so it is important to keep them hydrated. Otherwise, they die. But how do you water plants without stepping outside every day or two? With a self-watering planter! Straight from the design, this DIY project can be made using a few straight lines and some leftover plastic bottles. This self-watering system is very easy to set up, so you can get on with other things in your life. Once set up, it works perfectly, and all you need to do is put the planter on top of the bottle. The water will seep down through the holes in the bottom of the plastic bottles and come out close enough to the roots for them to drink their fill.
DIY Self Watering System For Plants
DIY self-watering plant planter system. The ultimate set-it-and-forget-it. This system uses clay pebbles, allowing moisture to slowly seep into the potting soil, providing ample water to your plants without worrying about watering. This system is perfect for outdoor use as it's durable, fast, efficient, and requires very little maintenance. It's a great way to water your plants from afar, but without having to sacrifice space on your countertop. The design itself is solid and doesn't leak at all.
DIY Self Watering Container In 5 Minutes
Here is a quick and easy way to DIY your self-watering planter. You only need a few tools and materials, which can be found at local hardware and garden stores. Put your plant inside the container, add water, set up the perforated drain pipe with rocks and run it right through the plastic bag. This will allow excess water to drip from the bottom of the container, slowly watering your thirsty plants. This simple DIY planter can make a self-watering container for herbs, vegetables, and house plants. Follow this step-by-step guide for the project.
Plant Self Watering System DIY
This self-watering planter system will revolutionize your gardening experience. It's super easy to set up and maintain, with only a few materials needed to get this going. With this system, you can save time, money, and effort while having convenient and easy access to maintenance. This self-watering planter system is super affordable, easy to make and assemble, and perfect for indoor gardening. Watch this video guide to learn about this awesome DIY project.
Circulating Self Watering Vertical Planter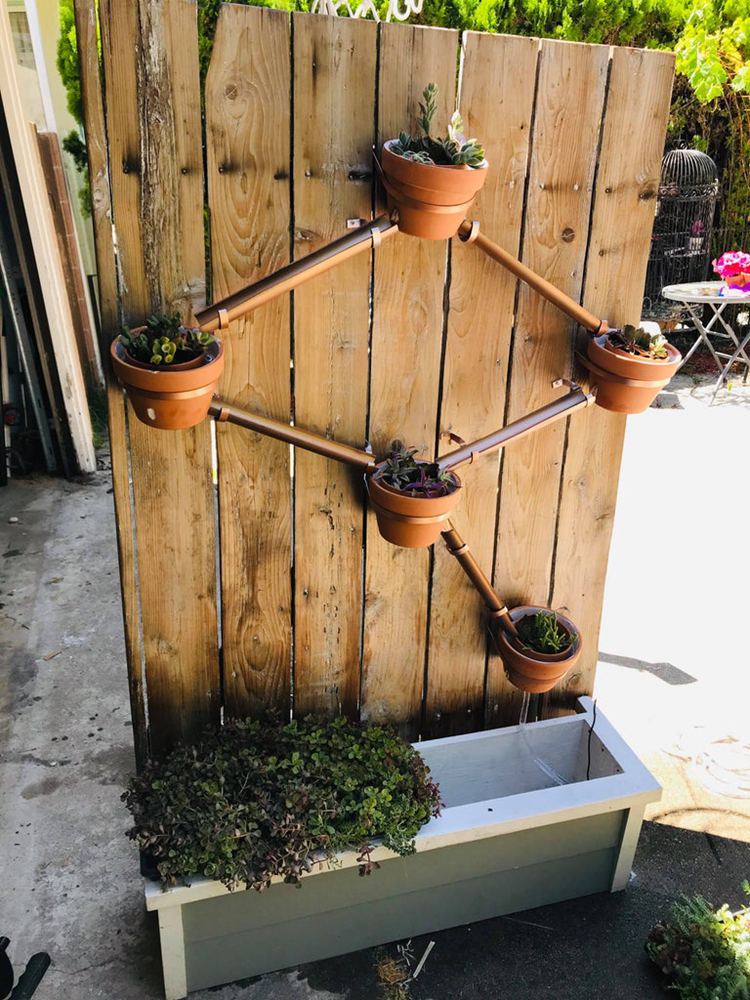 Want to grow your plants and give them a stylish home? This easy-to-make planter holds up to five pots and can be hung indoors or outdoors. It features a little rainwater collection barrel at the bottom that fills up with water when you water it, allowing gravity to drip slowly onto the plants below. It's easy to build and use while producing fresh herbs and vegetables. If you have limited space, you can use this planter to grow your food where it's needed, vertically!
DIY Self Watering Planter For Outdoor
Here is another self-watering planter system for outdoor use only! The watering bottles are plaster; the whole thing can be built out of a few pieces of wood and some nails. This self-watering pot is perfect for home-growing your favorite herbs, flowers, or vegetables. Making your self-watering planter is quick and easy with this DIY project. The plastic bottle watering system sits inside an old ceramic pot planter and only needs to be refilled every couple of weeks. The water bottles can be repurposed for reuse again in the future.
How To Build A Self Watering Planter
This self-watering planter DIY is perfect for those who want to garden but don't have a green thumb. The small PVC pipe and flat-bottomed bin make this an easy project you can do in one afternoon. Best of all, it can go in any room of your home, and the plants will do the rest. You may want to consider using some liner in the bottom of the container to help keep the soil from falling out when you water (you don't want a mess!).
 Self Watering Groot Planter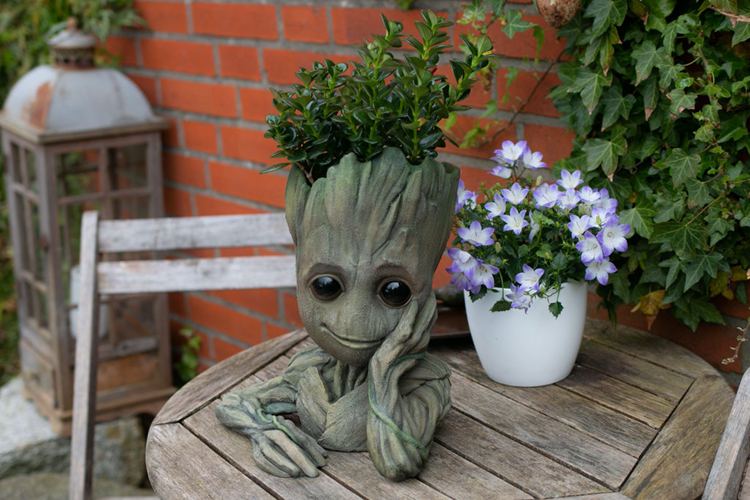 Here's a unique way to keep your plants happy and healthy. The Groot Self Watering Planter is an original planter design inspired by the Marvel comics character. This plant pot automatically waters your plant when its water level gets low. It has a reservoir hidden in the soil. So, when you forget to water your plants, they still get a drink without you even noticing! This self-watering Groot planter is the coolest one on the planet. It is made from 3D printed parts and has a water reservoir in the pot, which waters your plants when needed.
DIY Self Watering Mario Planters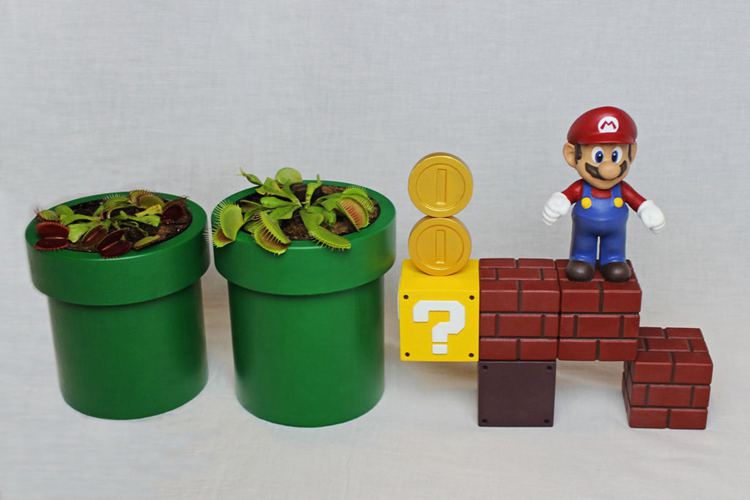 These DIY self-watering planters have a unique, fun style and were made in honor of the favorite Mario Bros. character. This DIY project is easy to make, and you'll have a fun decorative planter that works as an innovative self-watering planter! This can also be done with other plants like succulents and orchids. All you need is some plants, a water source, soil, and a few supplies that are easy to find, and these amazing DIY self-watering Mario planters will be yours in no time!
 Self Watering Concrete Planter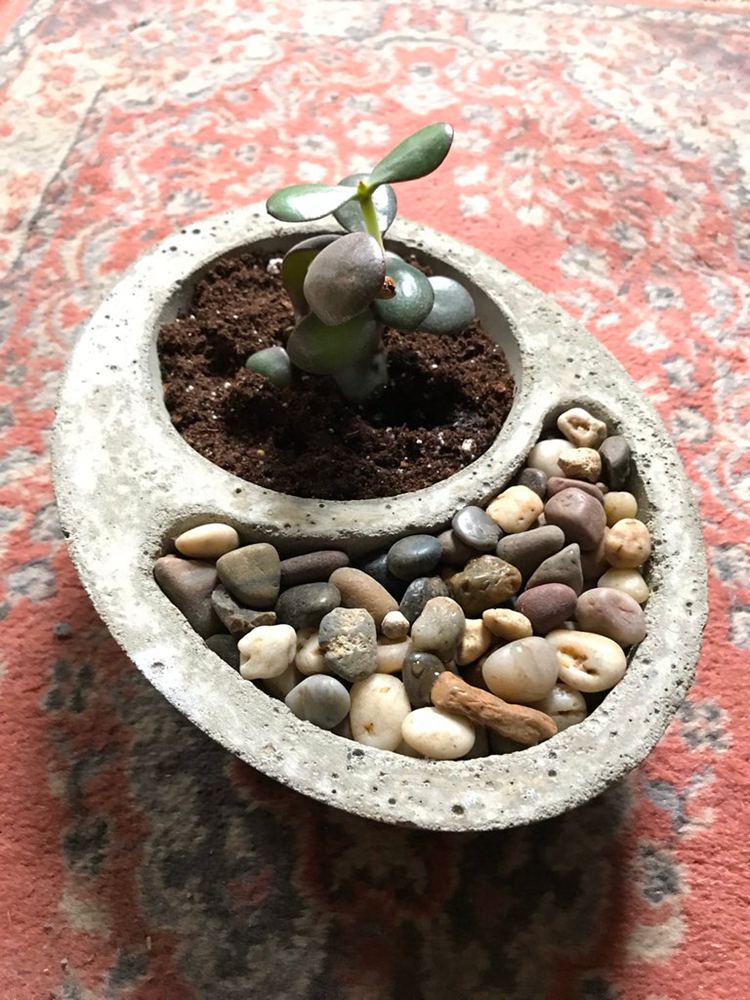 Concrete planters are great for adding character to your garden. This one is fairly easy to make, requires a few inexpensive supplies, and can be completed in a matter of hours. Create a concrete planter that will feed all of your plants the perfect amount of water without the need for extra watering or check-ups on vacation. This self-watering planter looks great and can be used indoors or outdoors, so it's a great investment! You can build your self-watering planter for a fraction of the cost of store-bought versions. So get started!
 Self Watering Downspout Planter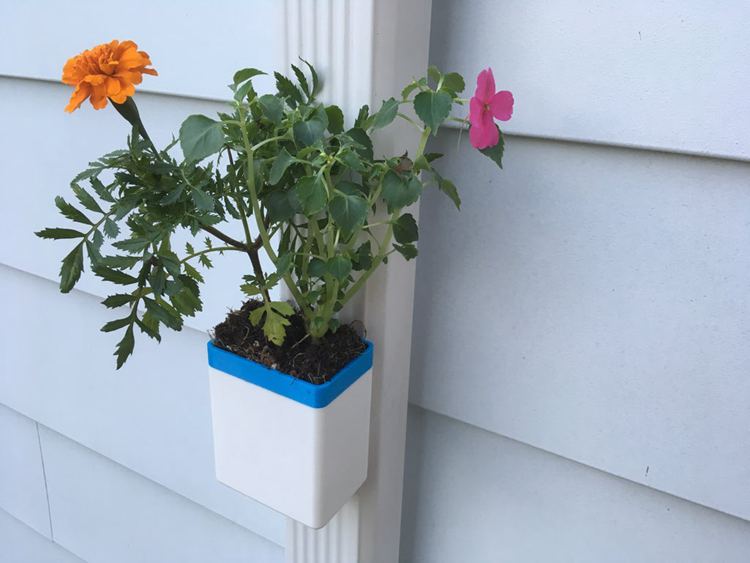 This self-watering downspout planter is the perfect way to add greenery to your outdoor space. It features a 3D printed detachable lid with a drainage hole and belt clip to allow easy access to the base while keeping it securely closed. With its simple design and minimalistic interaction with water, this planter is an elegant addition to any outdoor setting. Self-watering planters are a great way to get your plants, flowers, or veggies growing even when you don't have much time to tend to them. Make your own from this free project plan and tutorial.
DIY Self Watering Planter
This self-watering planter is the perfect gardening project for beginner gardeners - it's inexpensive, easy to make, and requires only a few household supplies. This planter does not require any water pump. This PlantBox is a wonderful solution to creating the perfect self-watering planter you need and want. It's so cheap, easy and takes only minutes to make. You can use these boxes indoors or outdoors, depending on your needs. Use this container in your backyard or patio or at your office.