Rooftop tents are exactly what they sound like: tents that let you sleep on your roof. They're perfect for city dwellers who want to camp without getting too far from home. Rooftop tents are the new hotness for adventurers looking to camp in style. They're stylish, versatile, and can be set up almost anywhere you can imagine. Whether you want to get a little more adventure out of your camping trips or enjoy somewhere to crash after a festival all weekend long, here are 12 DIY rooftop tent ideas to make sleeping under the stars your new favorite thing. With these inexpensive and creative rooftop tent ideas, you'll never be stuck in a lousy hotel room again.
Homemade DIY Rooftop Tent Ideas For Inspiration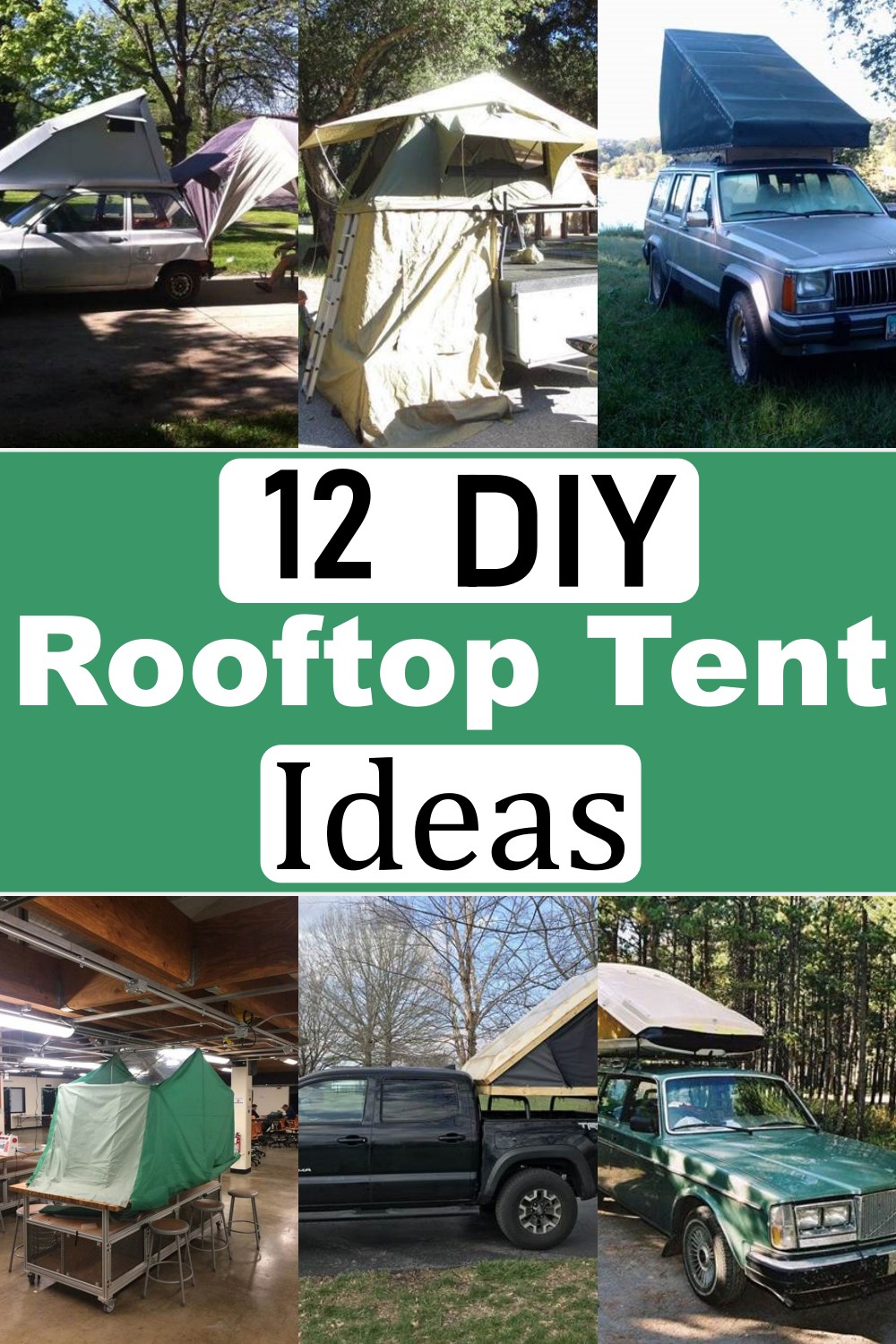 There are plenty of great reasons to bring your tent on a camping trip: it's lightweight and easy to carry, you're off the ground, you can make sure it doesn't get damaged by rain, and it can double as a shelter from bugs. But bringing a tent usually means packing heavy equipment—from stakes and rope to sleeping bags and cots. That's where rooftop tents have an advantage over ground-level tents: they're lightweight, compact, and don't need much else to be set up. They're also roomy enough for two people to sleep comfortably. To get the most out of your rooftop tent experience, here are 12 DIY ways to make them easier to use and more comfortable while you're out there.
Advantages DIY Rooftop Tents Installation
You should consider building your own rooftop tent for many different reasons. Let's take a look at some of the main advantages:
Cost: Building your tent is significantly cheaper than buying one already made. The materials and tools needed for the job can be purchased from any hardware store and will cost only a few hundred dollars.
Durability: A homemade rooftop tent is generally stronger than one manufactured by hand. This is because the materials used in making it will be more durable, which means that it will last longer and won't need replacing as often as its cheaper counterpart.
Customizability: You can customize your rooftop tent to suit your needs, preferences, and budget. You have complete control over every aspect of its design and construction, so there are no limitations on what you can do with it or how much you spend on making it better.
DIY Roof Top Tent Camper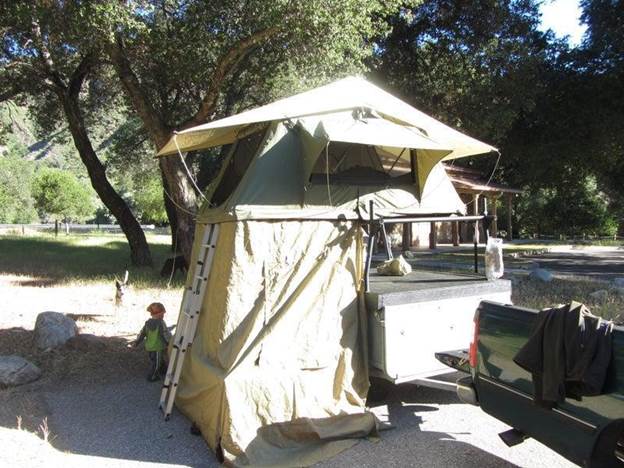 DIY Roof Top Tent Camper is a mobile camping enthusiast's dream. It is easy to install and secure and can be used anytime, anywhere you like! It can be a great addition to your everyday life if you are fond of traveling or want to stay away from the crowd. This rooftop tent is made from a compact truck lumber rack, scrap steel square tubing, and plywood sheets. The skill needed to build this rooftop tent is good sewing skills for making the tent.
See More: 14 DIY Camper Trailer Ideas To Enjoy
Cheap Roof Top Tent
Discover how to make a cheap rooftop tent using only a pop-up tent and some essential components. This rooftop tent project is an affordable and accessible solution for a camping trip. The materials needed for this project are inexpensive and can be bought from any hardware store. This is an easy DIY project that works for both cars and trucks. It is also cheap and helps save money on renting a tent for camping trips.
DIY Roof Top Tent
Make your own rooftop tent lightweight, simple, and easy to install. It is designed not to require mounting but can be folded away for convenient storage. It is waterproof and can be used for camping, outdoor seating, or even an outdoor office. This rooftop tent has a waterproof canvas, aluminum trim, coroplast, and waterproof zipper. The whole project was designed like a clamshell, and the coroplast, which serves as the roof, was at an angle on the tent's base. The tent was made from denier waterproof canvas, and bar magnets ensured that the canvas stuck to the aluminum trim.
Homemade Roof Top Tent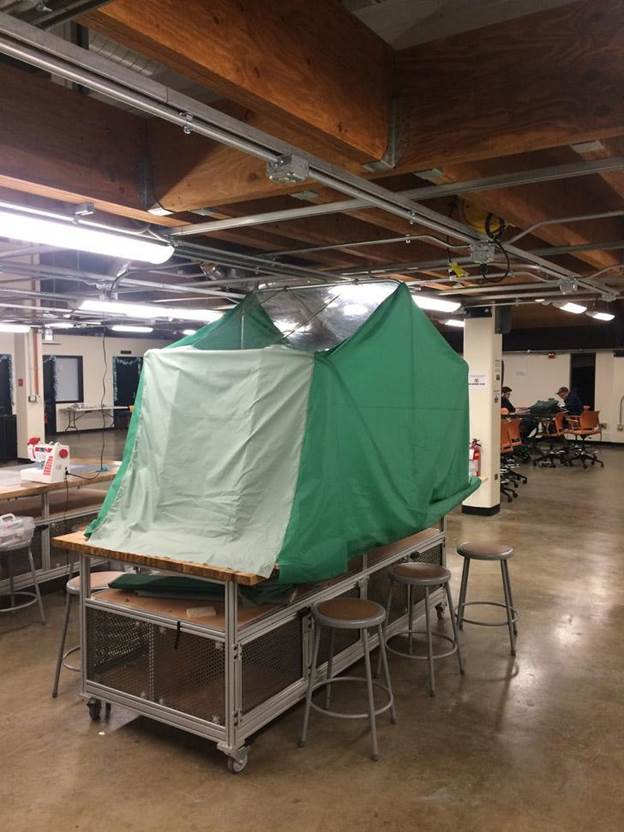 This DIY rooftop tent project is simple to create and requires less capital. It is built from 4×8 feet of plywood, hinges from home depot, fabrics for the tent, and framing piped from home depot. One essential skill needed for building this rooftop tent is sewing. The DIY rooftop tent will make a great living space above your car or truck during long road trips with family or friends. This project will teach you how to make your own portable living space that can be set up quickly on the top of vehicles or rooftops.
How To Build A Roof Top Tent On A Budget
Are you looking for a low-budget rooftop tent for your next camping or hiking adventure? This project will show you how to create a spacious, durable, and comfortable platform on top of your car using materials from home depot. This project is for DIY beginners who want to try their rooftop tent skills. You can create this setup with the materials found at home depot and a pop-up tent. The pop-up tent has an entrance, a built-in net, and a cool dimension. This project also gives you back your whole roof rack space.
DIY Roof Top Tent
A rooftop tent is a lightweight and easy-to-transport rooftop tent. It is fitted with a frame, which allows you to set up or take down the tent in less than 30 minutes. You can install it on your car's top and sleep anywhere you want quickly. This rooftop tent is an excellent alternative to traditional camping. It's easy to set up and pack, making it easier and more convenient than conventional tents. You can save more time enjoying outdoor fun once you have bought this product!
Roof Top Tent Build DIY
This is a project for people with some carpentry skills. This rooftop tent is lightweight and easy to install. You can use it anytime or overnight. You need to install it on top of your car, attach two straps, and connect them to your vehicle's frame. When you finish this DIY project, you will enjoy quality time with your family or friends. The durable materials and careful construction will allow you to enjoy your time in the great outdoors for years to come.
Rooftop Car Camper DIY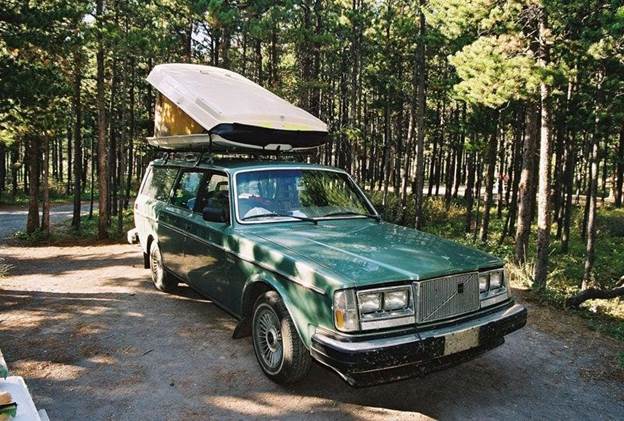 Get a great look at your car by having a rooftop car camper. It's easy to install and affordable. You can use it for a short or long trip. The design is simple and modern. This DIY project will help you cut down on the expense of buying an expensive one and like something you have made with your own hands. This rooftop car camper is one of the best ways to travel with your dog and keep them happy, comfortable, and safe while you explore nature.
DIY Roof Top Tent
This DIY Roof Top Tent will be your favorite place to stay during camping trips. It's super easy to set up and the perfect place to relax after a long day exploring. This DIY rooftop tent is a beautiful outdoor structure that looks like it will last for a long time. The pop-up tent is made from crossbars and pop-up tents. The four legs are removed, which makes the platform for the plywood. The 1×1" wood frames the roof rack, the piano hinges hold it in place and allow easy opening, while the wood planks fit on top of each other to create this beautiful design.
DIY Low Profile Roof Top Tent
This DIY camper is perfect for anyone who loves to explore and travel with comfort. The tent is lightweight, robust, waterproof and easy to set up. Making this rooftop tent is very low, so you won't have to worry about spending too much on a high-quality product. This is a great way to spend the night in the wilderness. Making this DIY camper is very low, suitable for any car, and doesn't cost much. It also comes with a ladder to enter the tent.
DIY Roof Rack Build For Roof Top Tent
Get ready to hit the road and go camping with your family. Building a roof rack for your car is a simple DIY project that will allow you to take your tent on any adventure! Once you've decided where to place the tent, measure the area and ensure it is flat. If your car doesn't have a flat area for mounting in the first place, you can use plywood alone. You will need to cut out holes for the zip ties. If you want to secure something heavy that could move around, add some sheet metal screws or a ratchet strap.
DIY Roof Top Tent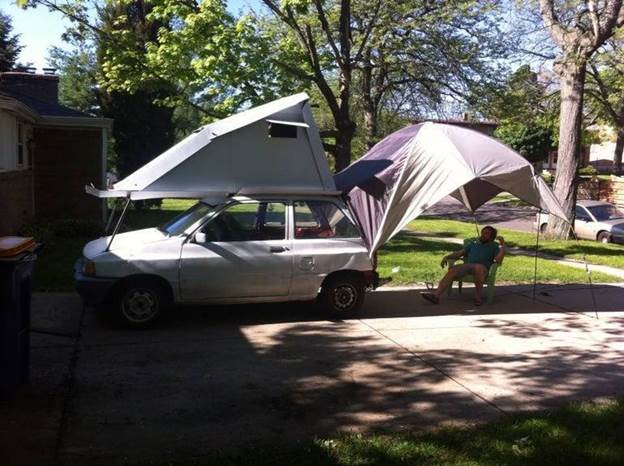 Looking for a way to add extra sleeping space to your car? This easy-to-build rooftop tent is a perfect way to extend your car into a fantastic adventure vehicle, allowing you to camp even in the rain. The DIY rooftop tent is a simple and easy way to grow your car into a superb adventure vehicle. It's perfect for people who love camping and want more space to enjoy nature. The rooftop tent provides you with extra storage as well as a sleeping area.