Rocking chairs are a lovely addition to any home, and they're great for those who live with back, leg, or other types of pain. They help you relax, read a book or take in the scenery while you sit. Most rocking chairs you see these days are almost entirely metal, with thin slats of wood to create the seat. There's no reason why you can't make your own rocking chair—even if it's wooden. And you can make one that's better than anything you can buy! Here are 15 DIY rocking chair plans that you can use to encourage your creativity and make the best rocking chair you've ever had.
DIY Rocking Chair Woodworking Plans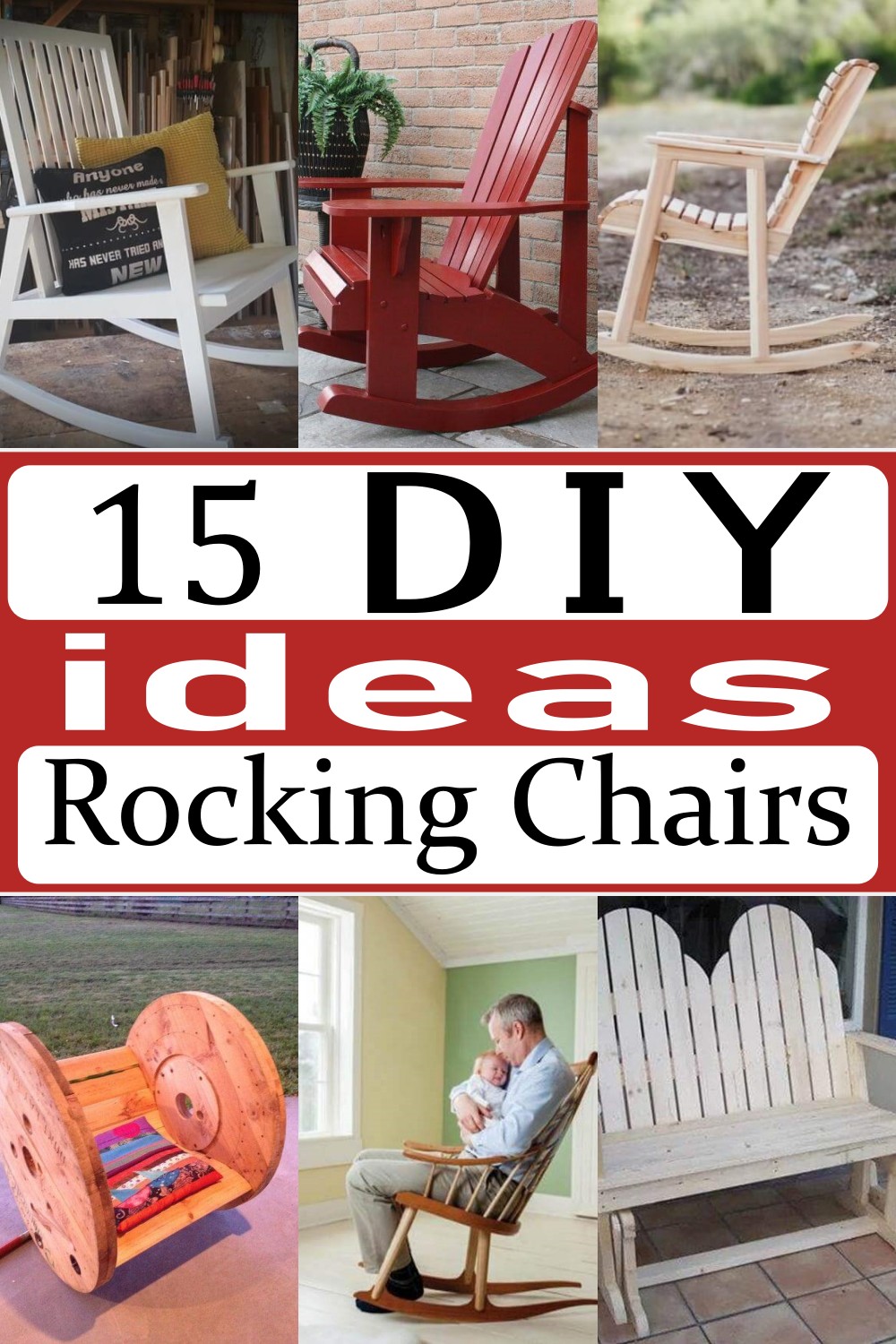 If you love rocking chairs and want a comfortable place to relax, you should consider making one yourself. Many styles can be made; some can be made from recycled materials. The following plans will give you an idea of what is possible and how these chairs can be adapted to suit your needs. There are many reasons to build your rocking chair. Whether for pure enjoyment or to save money, these DIY rocking chair plans will help guide you through the process.
Best DIY Rocking Chair Plans
Rocking chairs are known to be the best to sit on. They can be used to relax, read or even sleep. The rocking motion is very relaxing and soothing. It is a great way to de-stress after a long day of work.
Here are some benefits of DIY Rocking Chairs Plans:
You save money: By making your rocking chair, you can cut down on costs significantly since you do not have to buy one from a store or furniture store where prices tend to be higher than what they would be if you made one at home yourself.
It allows you to customize your furniture: When purchasing pre-fabricated furniture, you can't customize it according to your needs or preferences, as most such items come in standard sizes and designs only. Still, when making one yourself at home, you can choose any design that suits you.
How To Craft A Timeless Rocking Chair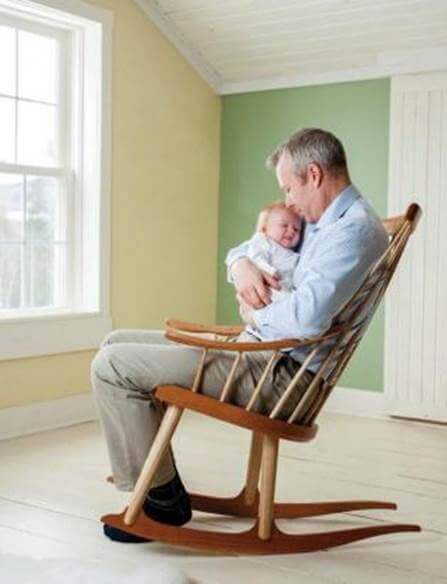 Creating your rocking chair is worth the effort, as it will provide a place to sit back, relax and enjoy the view. It is a perfect chair addition to any patio or garden. This timeless, inviting garden rocker gives your backyard a bit of charm. Building only takes a few hours and some basic carpentry skills, so it's the perfect project for beginners. This plan will help you choose the right planks, cut them down to shape, sand and stain your wood, and paint on a protective coat of finishing varnish. Plus, it will walk you through each step of building your chair.
How To Build A Rocking Chair
If you need a rocking chair that is much more comfortable than those you might find at a store, and can't afford to buy one, then this DIY Rocking Chair video tutorial is perfect for you. It is easy to build with all common carpentry tools and can be built on a weekend. All you need is some basic tools and experience with some power tools like a circular saw, jigsaw, table saw, and drill press. Most of the work involves cutting wooden boards to size and joining them together with screws.
How To Build A Modern Rocking Chair
If you love to sit on the porch or in your backyard and enjoy the serenity of nature, building a rocking chair is an excellent way to add comfort and style to your outdoor living space. A DIY modern rocking chair is more streamlined than traditional chairs and can be customized with various seating options. After you have decided to build a custom rocking chair, you have to choose the design. For this project, the included free plans will show you how to build a modern rocking chair that will add beauty and usefulness to your home.
How To Build A Rocking Chair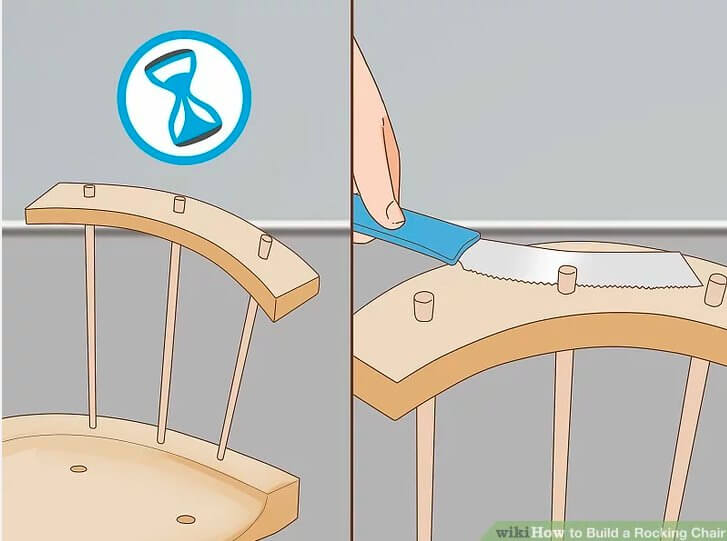 A rocking chair is ideal for relaxing and unwinding after a long day at work or school. A well-constructed rocking chair looks great on the porch, patio, or in your home's living room. Building a rocking chair is an easy DIY project for woodworkers of all skill levels. This woodworking plan features detailed step-by-step instructions that will guide you through the process of building a beautiful rocking chair. Whether a beginner or an experienced woodworker, this rocker is a great addition to any home.
DIY Wooden Rocking Chair
A rocking chair is a great way to relax after a stressful day at work. But buying one can be hard on your budget, so why not make your rocking chair? It's quite simple and satisfying. All it takes is the right tools and materials, a little time, and patience, and you'll have the perfect place to relax after a long day. This DIY rocking chair is a simple project that anyone can accomplish. Using the correct techniques, you will create an elegant piece of furniture that will be treasured for generations.
Rocking Chair Plans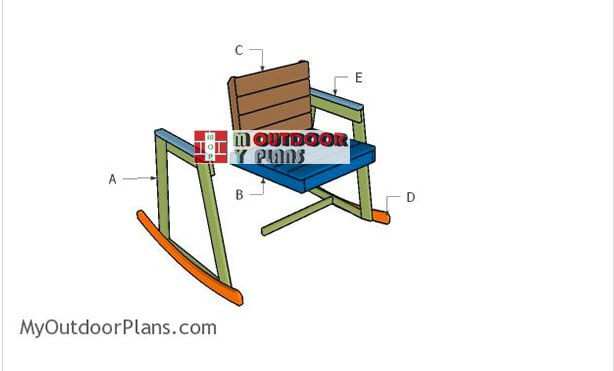 One of the most relaxing and comfortable things you can do in your home is rock a baby to sleep or stare off into space while contemplating the universe. But you need a proper rocking chair to do it. Build your own with this full-size rocking chair plan. This easy-to-follow guide includes dozens of detailed illustrations, complete cutting lists, and step-by-step instructions for constructing this classic design from real wood. Make any size or style that suits your needs, including backless rockers for outdoor use and chairs with arms for ergonomic support.
DIY Rocking Chair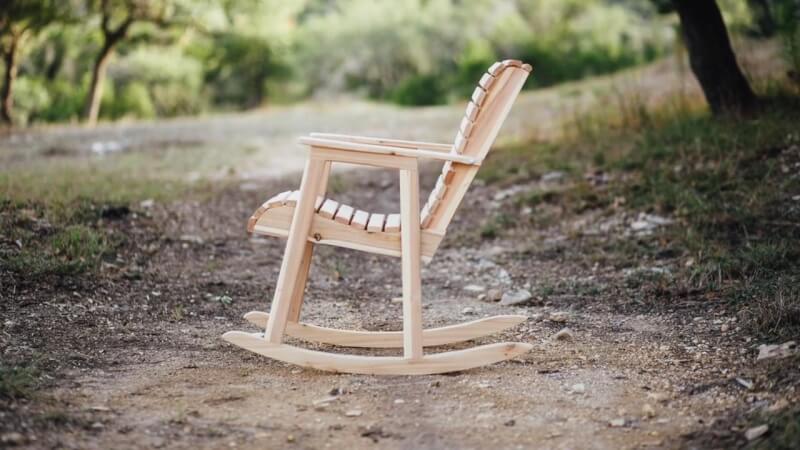 Are you looking for new furniture? Rocking Chair is the best one you can have! It's so comfortable and strong. Its rocker allows you to sway back and forth, soothe your baby, or enjoy your favorite TV shows while rocking yourself to sleep. Build this rocker with simple tools and a few inexpensive materials. The step-by-step instructions are easy to follow, so you'll enjoy this project in no time.
DIY Wooden Rocking Chair
Making your rocking chair is easier than you think! If you're looking for a chic and contemporary piece of furniture but don't want to spend a ton of money, this DIY version will be the answer to your predicament. You can make a wooden rocker using some pieces of wood and some screws. It's designed to fit right over the back of your favorite wooden chair and is easy to make. It's a great weekend project for anyone, especially if you have access to tools in your workshop at home
How To Build A Rocking Chair Base
How To Build A Rocking Chair Base Assembling a rocking chair is not as easy as it seems. This video tutorial will show you how to make a good sturdy rocker base for your new chair using the correct measurements and techniques. The rockers can be built from any solid lumber material you prefer. But one of the great things about building your rocking chair is that you can choose whatever type of lumber you want. You can build this rocking chair base to last a lifetime, and it is also perfect for painting with fun colors.
How to Build Your Own Adirondack Rocking Chair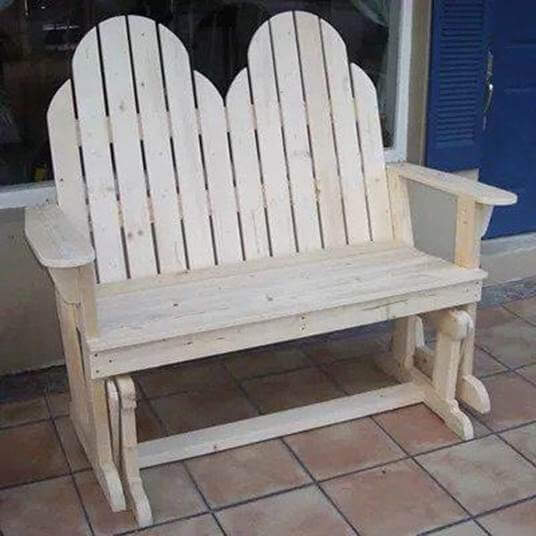 Learn how to build your Adirondack rocker in this easy-to-follow tutorial. Rocking chairs are a classic and relaxing way to sit while watching the sunset or reading a book. This DIY rocking chair is simple, reliable, and sturdy. It does not require technical skills like welding, metalworking, or woodworking, just a few basic tools, lumber, and, most importantly, the desire to create something wonderful! The classic design—slat back and arms, wide slats at the seat—will look great on any porch; this rocker will last for generations.
DIY Outdoor Rocking Furniture
This outdoor rocker is perfect for those long summer nights or even the lazy ones at home. What better way to enjoy the outdoors than with a beautiful garden or backyard setting or relaxing in your backyard? You can make this beautiful DIY rocking chair for your very own. The easy-to-follow steps use simple materials that you probably have lying around your house. This video will help you make this rocking chair as a DIY project.
Building A Modern Plywood Rocking Chair
This rocking chair is the perfect place to read a book or take in some sun. Made from plywood, this chair is elegant, functional, and neat. It's a great addition to any patio or deck and can be made in any color you want! This rocking chair is simple to build and can be made from one sheet of plywood. The cutaway in the back allows for rough lumber, so it can be used as a template when ripping. All the dimensions are provided so you can build your own or customize it to fit your space.
DIY Cable Drum Rocking Chair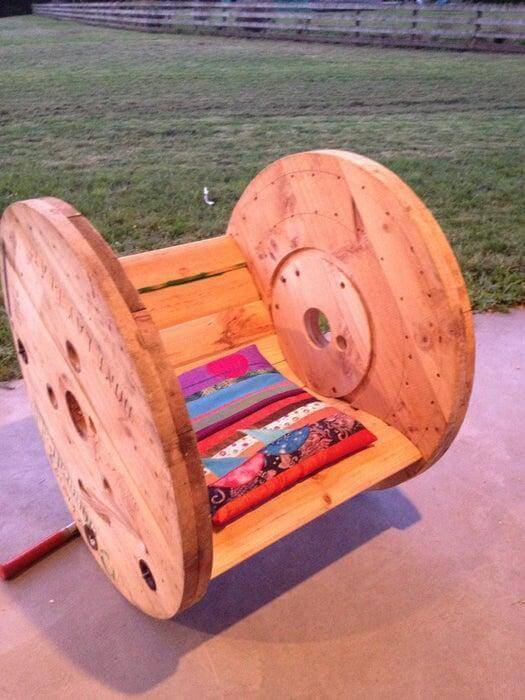 Repurposing an old cable drum is a great way to upcycle a common item. Once you've completed this awesome project, sit back, relax and take in all that your hard work has created! This DIY cable drum rocking chair will be the easiest and cheapest rocking chair you've ever built. The steps are easy and fun to follow. You'll get all the parts you need and simple instructions that'll help you build a rocking chair in no time. This sturdy design is strong enough for the outdoors but comfortable enough for indoor rocking fun.
Also Go With: Viking Chair Ideas For Your Home Use 
DIY Adirondack Rocking Chair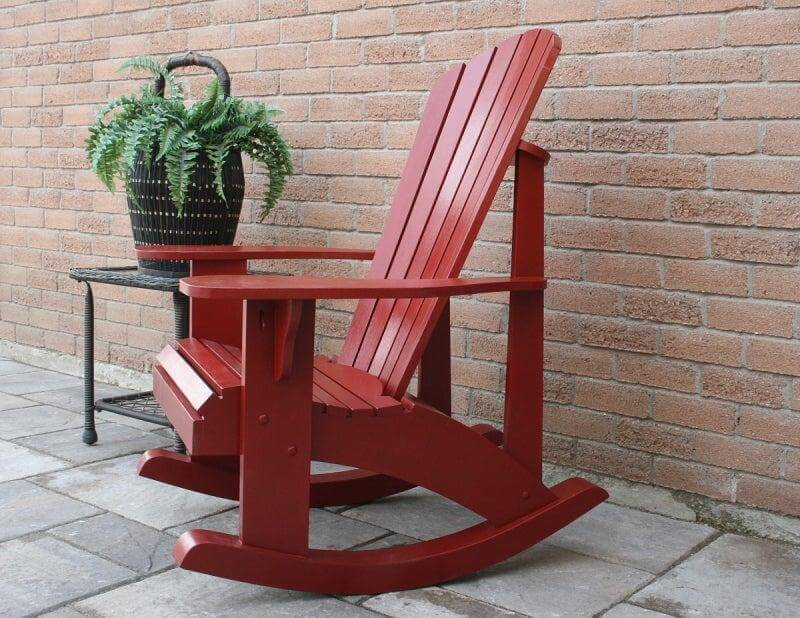 The DIY Adirondack Rocking Chair is a great project for beginner woodworkers looking to add a touch of country style to their backyard. The unique back of this rocking chair is supported by two large arms carved from solid natural logs. It's made from standard pine lumber and can easily be built in one weekend by any average DIYer.Make your neighbors jealous by building this rocker yourself. The key to success with this project is a design that uses common tools, not specialty equipment. You won't find it difficult to master basic carpentry skills because It explains each step in detail. There are only a few different cuts, so you can easily repeat them to complete the whole chair.
DIY Rocking Lounge Chair
If you can't afford to ditch your day job, here's how to build yourself a relaxing DIY Rocking Lounge Chair. No experience is necessary, but there are some basic tools you'll need to make this project a success; you can build this rocking lounge chair for a fraction of the price, and it's a fun weekend project for the kids to help out with. That way, you can impress all your friends by chatting about how much fun you had building it as they relax in their new rocker on their front porch! Plus, most materials are inexpensive, so that you can build this rocker on any budget!