When the weather starts getting colder, you start thinking about camping, hunting and how to get warm. If you are going winter camping, you need a good stove to heat things and get things cooked. Faced with the limited supply of fuels and their difficult access, DIY rocket stove plans have been designed to make maximum use of small fuel and light even in extreme conditions. Its high efficiency and adequate heat production make it an ideal appliance for cooking, heating and lighting.
DIY Rocket Stove Plans To Cook Efficiently
The rocket stove is one of the most reliable designs, as it is easy to construct from common materials and can be used with firewood from fallen trees or harvested naturally without harming the forest. The best part about these stoves is that they are very easy to build, even if you have no experience. With just a few tools and some basic knowledge of how this type of stove works, you can make your own stove in just minutes. Below are some different ways you can make your own DIY rocket stove so that you don't need to spend money on one when you go camping or hunting next time.
If you're looking for the best way to make a rocket stove, you have landed in the right place. Rocket stoves are a great way to reduce your carbon footprint; you can even use them for cooking meals. If you're worried about the cost of an installation, don't be. Here, we have all the best and easiest DIY guides for building your own DIY rocket stove.
Why spend money on a wood-burning stove when you can make your own homemade rocket stove for free?  Here are 24 DIY Rocket Stove projects to make your own!
You Can See: 28 DIY Camp Kitchen Ideas For Camping Adventure
How To Make A Rocket Heater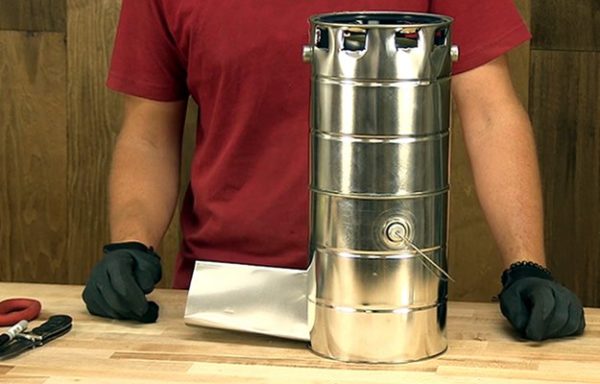 The amazingly simple rocket heater is an easy project that can save you hundreds of dollars and burn just about any fuel you throw at it. Two tin cans are all it takes to make the heater — but the trickiest part is ensuring that you create a chimney in the right place so air can properly feed into the fire. It takes only minutes to build, but it can bring warmth and comfort to your home. Now you're playing with fire (in a good way).
Simple Rocket Stove For Cooking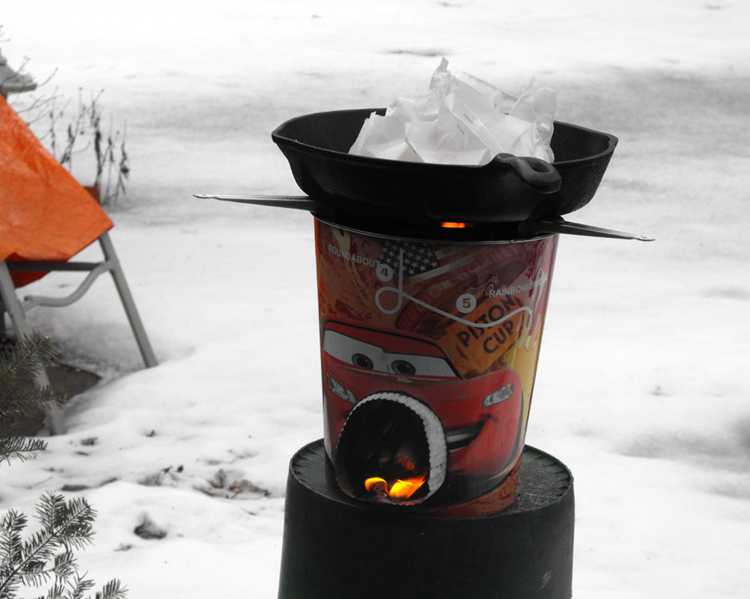 If you're looking for a quick and easy DIY project, you can use this simple design to build a rocket stove. This rocket stove will cook your food quickly and efficiently, making it perfect for cooking outdoors! The parts list includes galvanized garbage can, coffee can, metal piping, and other supplies. The description explains it all step by step so that you can add some warmth and comfort to your home with this DIY project. This rocket stove is perfect for camping or any other time you need a lot of heat with little work.
How To Make A Rocket Stove At Home
Do you want to make a rocket stove? This step-by-step video guide is the easiest way to learn how to build a wooden rocket stove that you can use for outdoor relaxation. It's great for camping, hunting, or even in your backyard. Build one of these and impress your friends with this simple DIY project. It's pretty easy and simple to follow. You'll need a miter saw, welders, and a long metal square tubing.
Tin Can Rocket Stove
Save money, be eco-friendly and always have a hot cup of coffee with this DIY rocket stove made from a tomato juice can. This video guide teaches you how to use a tomato juice can to make an amazing rocket stove, a stove made from tin cans that use no fuel, just air and heat. You'll be using a tomato juice can and a few other things you may already have around your house. It's super easy and fun!
Homemade Tin Can Rocket Stove
Learn how to make an easy, cheap and quick rocket stove. This video guide will show how easy it is to make one of these amazing stoves you can use in your home or camping. These tin can stoves are a great alternative to the expensive, often dangerous gas canister stoves. With this video guide, you'll be able to light your oven up with just stones and charcoal. Once built, it can be used as an alternative heat source for cooking or camping outdoors.
How To Make A Rocket Stove From Scraps
Making a rocket stove can be fun and rewarding, as it only takes a few materials. You need an empty metal pipe, some welding supplies, and a few other pieces of equipment. The process is easy to learn, so if you're looking for a way to survive without spending money on expensive materials or new equipment, this one could be perfect. It's super easy and won't cost much. The project is great for outdoor activities or emergencies.
$6 Rocket Stove
The rocket stove has been a cheap and easy-to-make used for centuries. Not only is it super affordable, but it is also highly efficient and portable. This rocket stove costs $6 approximately to make and is easy to assemble and use. The stove has two doors for ash removal, so you can spend more time cooking instead of tending to your rocket stove's maintenance needs. This rocket stove is an excellent way to cook outdoors. It's easy to set up, use and clean up. You can have hot food on your plate while camping or hiking in just a few minutes.
DIY Rocket Stove
Rocket stoves are an affordable, efficient way to cook dinner and heat your home. If you're ready to craft your rocket stove and experience frying up a delicious meal outdoors, try this simple DIY guide. A rocket stove is a portable oven that is fueled by wood and will cook food. You may find this useful if you are in a remote location, have limited resources or have just run out of gas for your traditional oven. Building this yourself can be quite simple and enjoyable. This guide will walk you through all the necessary steps to build a simple rocket stove for your use.
How To Make A Rocket Stove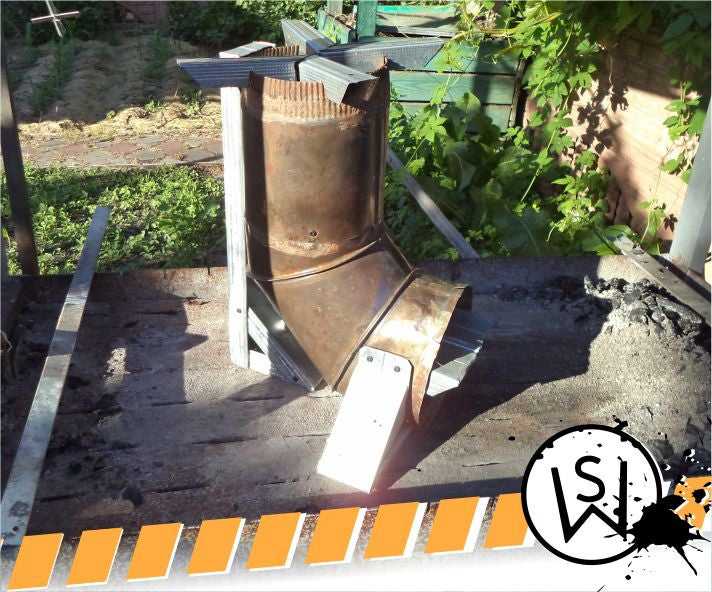 One of the most parts of cooking, in general, is that you have to use a flame. But the good news is that you can start a rocket stove by using scrap materials and making it yourself. It's one of the best ways to cook outdoors without having to depend on electricity. Learn how to build a rocket stove with a complete step-by-step guide. Rocket stoves are a super efficient way to heat your home, cook food, and provide light. Make one for camping, emergencies or gas outages!
Rocket Stove DIY
Have you ever wanted a way to cook with less fuel? If so, there's no better solution than a rocket stove. It uses less fuel than traditional stoves and can cut your camping gear down to just the essentials by building it right into the firebox. This guide walks you through the entire process of building a DIY rocket stove, including how to make your ash pan and firebox out of cement instead of metal canisters. The Rocket Stove is a simple cooking stove that is inexpensive and easy to build. It takes advantage of heat convection and radiation heat transfer and stores a lot of heat due to its insulated walls.
11. One Minute Rocket Stove Build
This simple build rocket stove is perfect for those on a budget who want clean-burning flames fast and efficient cooking experience. It is also one of the easiest rocket stoves to make, and there is an instruction video in this guide to help you learn faster and better. Efficient as a rocket and just as powerful, this stove is ultra-clean, burns fast and is hot enough for boiling water in less than one minute. No more waiting for water to boil or having a kettle sitting in the dust; this stove does it all in minutes.
12. How To Make A Wooden Rocket Stove
Look no further than this video tutorial if you're in the market for a DIY rocket stove. You'll learn how to make your own simple, rustic wooden stove with just a bit of scrap wood, paraffin wax and some matches or a lighter! Using a few common tools, you can build this rocket stove in less than an hour. You'll need only additional materials: clay, sand, and water. This rocket stove is so efficient that it works best with small logs or kindling rather than larger pieces of wood.
Heavy Duty $6 Rocket Stove
Building this rocket stove can be done for around $6; easy to build and easily last a lifetime. It's a great tool that instills confidence in your ability to make things. This is also one of the most popular rocket stoves, made from simple materials like pinecones and sticks. Learn how to build this heavy-duty rocket stove in just one afternoon! This digressive stove can last a lifetime, uses just a little fuel, and requires wood, pinecones, and sticks. Here is a great video guide with simple step-by-step instructions that is easy to understand and follow.
15. Easy Rocket Stove Build (Welding)
This video is a step-by-step guide to building your rocket stove, a super-efficient wood stove that can make with just a few tools and basic materials. For this particular version, you'll need a large metal square tube. The rest of the components described in the product description are relatively simple and can be picked up at your local hardware store. The instructions for the legs and door will differ depending on what materials you use.
16. Rocket Stove Build
Making a rocket stove is not easy, but it can be done with the right tools and materials. All you will need is a large aluminum tin can, pop rivets, duct tape, center punch, metal shears and a sheet metal hole punch. And a can opener to cut up the cans. The tutorial will walk you through the entire project, showing how to make this stove from start to finish.
Homemade Wood Burning Rocket Stove
If you are tired of using a heavy and bulky wood-burning stove, you should consider making one that is more elegant and functional. If you want to make a homemade wood-burning rocket stove, then you will be glad to know that this video will teach you exactly what you need and how to build an elegant rocket stove from scratch so that you can use it in your home. This easy-to-assemble rocket stove will get you a fire going in no time. Wood-burning stoves are efficient, long-lasting and a great way to save money on your heating bills.
DIY Camping Rocket Stove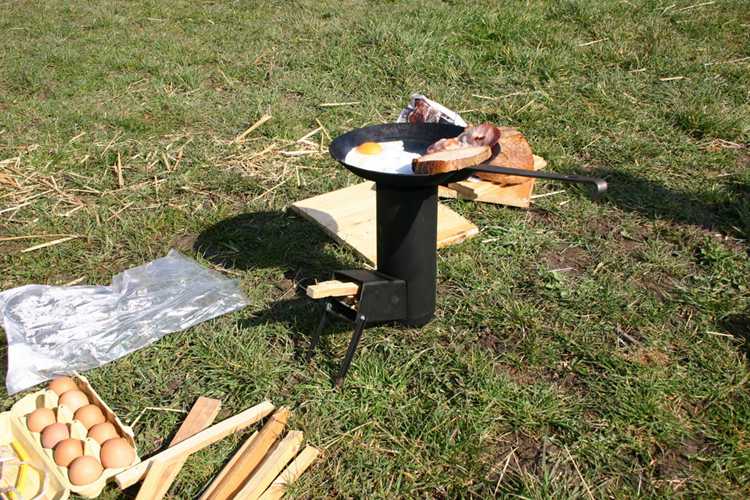 This rocket stove is easy to make, and you only need a few simple supplies. This guide will show you how to create a cool rocket stove that you can use anywhere. It's compact, lightweight, and easy to fuel with wood. It also tends to burn hot and efficiently in any weather conditions. This rocket stove is perfect for camping and backpacking trips. It's small, lightweight, easy to transport, and can be fired with wood or charcoal. The creator tested this rocket stove in various climates, conditions, altitudes and temperatures to ensure it's safe. Plus, when you're finished with this guide, there's no need to keep storage space for a new piece of equipment.
Beautiful Rocket Stove DIY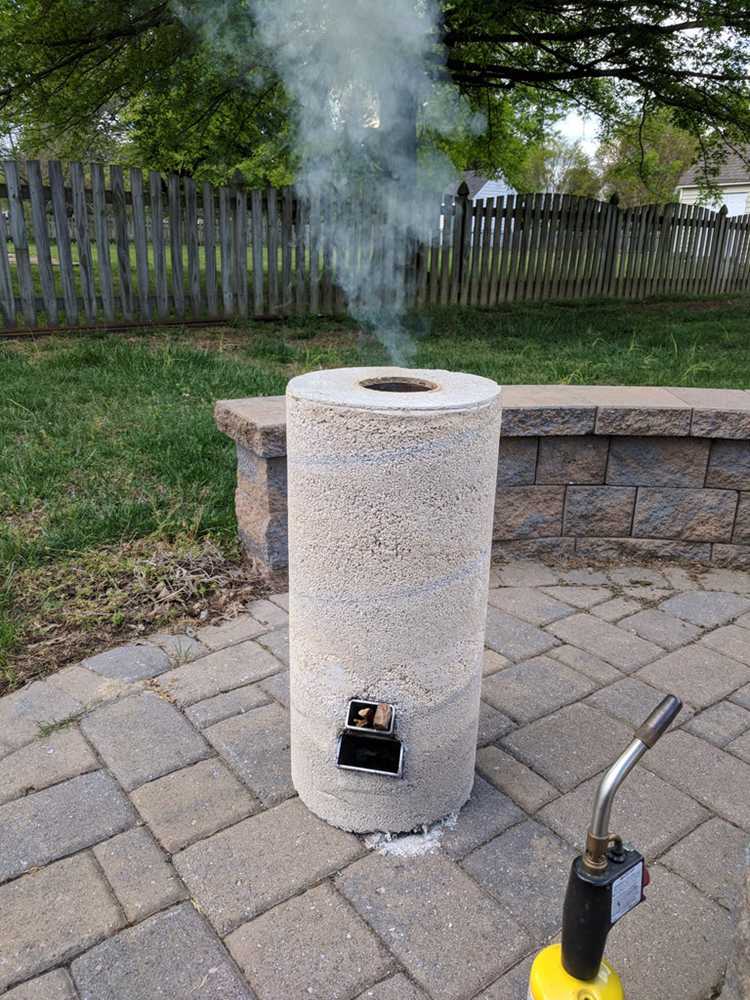 The beautiful rocket stove that this tutorial can do is a super-efficient wood-burning device. This powerful rocket stove is made with a 60-pound bag of sand, an 80-pound bag of fibers (straw), super-efficient reinforced wood-burning junk mix and a few bags of perlite. This DIY will help you save on your bills and allow you to use clean energy. This beautiful rocket stove burns wood with very little smoke and heats up quickly! The materials are inexpensive and can be collected/bought locally.
19. DIY Rocket Stove
Rocket stoves are a great way to meet your cooking requirements in the wild. Making a homemade rocket stove is easy and will make your camping experience much more comfortable. This DIY rocket stove will evolve into a barbeque where you can smoke or barbeque or cook any of your food on it. The DIY Rocket stove is made with inexpensive materials you can find at home so that it won't cost you much.
How To Build A Simple Camp Rocket Stove
Do you need a simple portable rocket stove for a camping trip? Watch this video guide to learn how to make one. In this video, you can learn how to make a simple camp rocket stove out of square metal tubing,. This rocket stove is simple to make and quick to set up around your campground. It can be constructed in a few hours using basic tools and materials. Once you've completed this project, your rocket stove will be ready for use in any outdoor situation, including camping and fishing.
22. How To Make A Mini Rocket Stove
Building a mini rocket stove has never been easier than with this step-by-step guide that takes you from cutting to drilling and back again. It's small, but it can't wait to get started on campfires for years to come. This mini rocket stove is a great project for the weekend. It requires a few supplies and a little bit of elbow grease. The result will be a sturdy and efficient cooking station that can easily sit in your backyard, patio, or campsite without much space.
Mini Rocket Stove DIY
In this video, you will learn how to make a simple, DIY rocket stove that can heat your food effectively and cheaply. Once you build it yourself, you will be able to heat water in a short amount of time, perfect for camping trips or emergencies. This stove will last you a lifetime and can be used almost anywhere. If you are interested in simple, functional and effective rocket stoves, this is the DIY!
Best Rocket Stove DIY
If you're looking for the best rocket stove, you can make it as a beginner, and this is it. Metal tubing and a welding kit are all required to build this DIY rocket stove that burns extremely efficiently and is durable. It's super easy to make, works efficiently, and is durable. To make this rocket stove, you'll need square metal tubing, a welding kit, and a safety kit. This video guide will show you how to make one that'll last forever.
How To Make A Mini Rocket Stove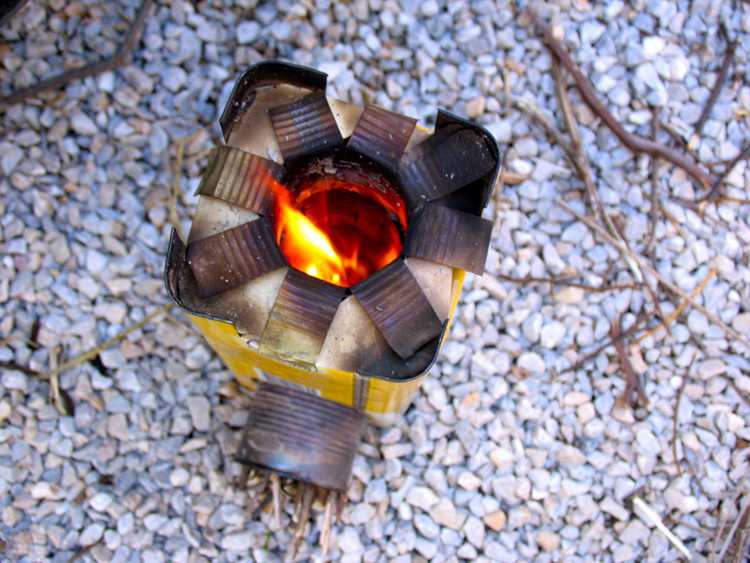 A Mini Rocket Stove is very simple to build, and even if you're not very good at working with your hands, this will be easy to assemble. The project only takes a few hours to complete, resulting in a mini rocket stove that heats up quickly and keeps going for a long time. This mini stove is great for heating, cooking and even boiling. Also, it's easy to build with a few items around the house, like soda cans, tin foil and cardboard.