Raised garden beds are a wonderful way to grow your food while saving money and getting back to the basics of being an active participant in your food production. Raised bed gardening is a wonderful way to be self-sufficient, get fresh produce year-round, and save money. If you're looking to build your own raised garden beds, plenty of options are free on the Internet. Some are even designed to be placed alongside your deck or patio, so the work of weeding and watering is easier for you. Here are 25 DIY Raised Garden Bed plans to help you start your new home greenhouse today.
Add gardening glory to your backyard with our DIY Raised Garden Bed Plans. These easy-to-build raised garden beds are perfect for year-round gardening and growing. These simple raised garden bed plans are just right for getting your vegetables and flowers started in no time. Pick the best spot in your yard, fill it with soil and get planting. Follow our easy steps, buy the supplies, and start your DIY!
DIY Raised Garden Bed Plans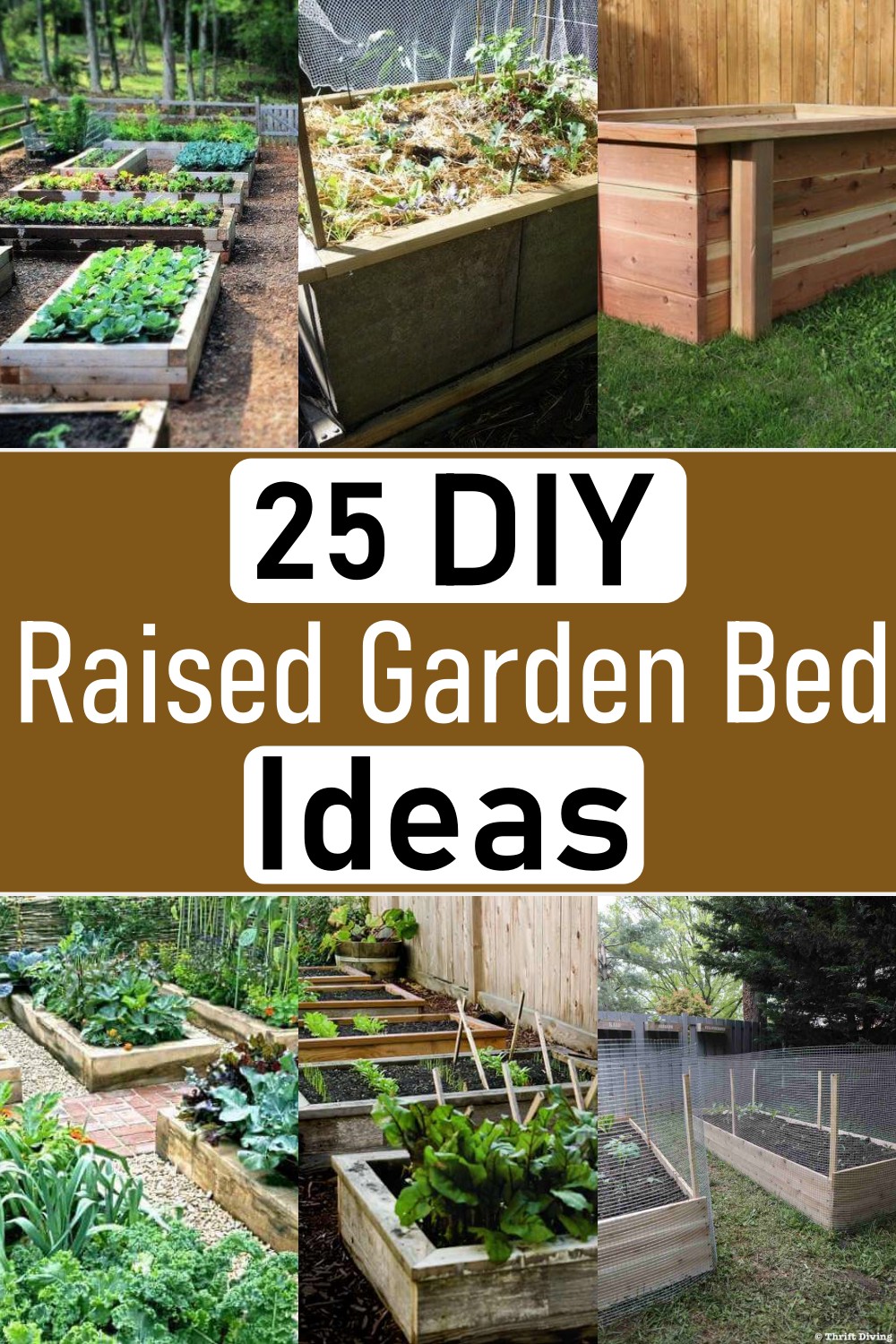 Raised garden beds are one of the best ways to jumpstart your gardening season or improve your existing vegetable gardens. But if you're in the market for the ideal raised garden bed plans, you might have difficulty finding what you need. There are thousands of variations, most of which can be confusing and overwhelming. So we've collected your favorite DIY raised garden bed plans to help you get started. The plans range from simple to complex, so there's something for everyone and every budget. We hope these ideas help you find a plan that meets all your needs! They're also an excellent opportunity to get creative with how you use space and materials. 
Raised Garden Bed From Concrete Pavers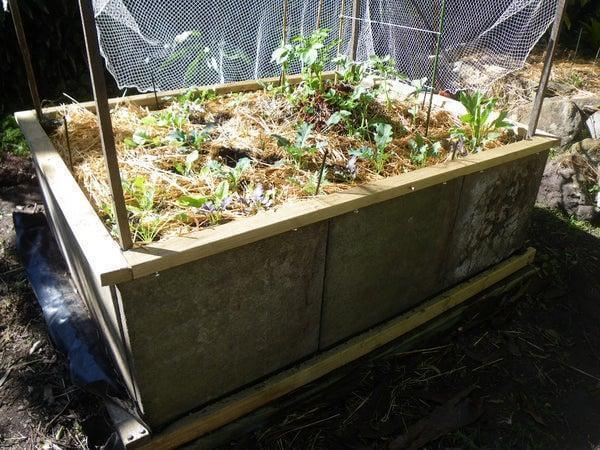 Raised garden beds are an excellent way to grow plants and flowers, especially if you don't have much space for a regular garden. With the right materials, you can construct a raised bed that's simple to build and easy to maintain. This DIY raised garden bed will show you how to create your own raised bed using concrete pavers. It's very easy to make and will be a great addition to your garden, and it takes just a few supplies.
Beautiful Raised Bed
Raised bed gardens offer many advantages, They can be as simple or elaborate as you want, and they'll provide you with all the vegetables, herbs, and flowers your family needs yearly. This DIY project will teach you how to make a raised garden bed from wood and corrugated roofing sheets. With only a few simple materials, you can create your own unique raised bed garden. This project is perfect for those looking to save money, so it is also ideal for students and other people with limited funds.
Reclaimed Wood Raised Bed Garden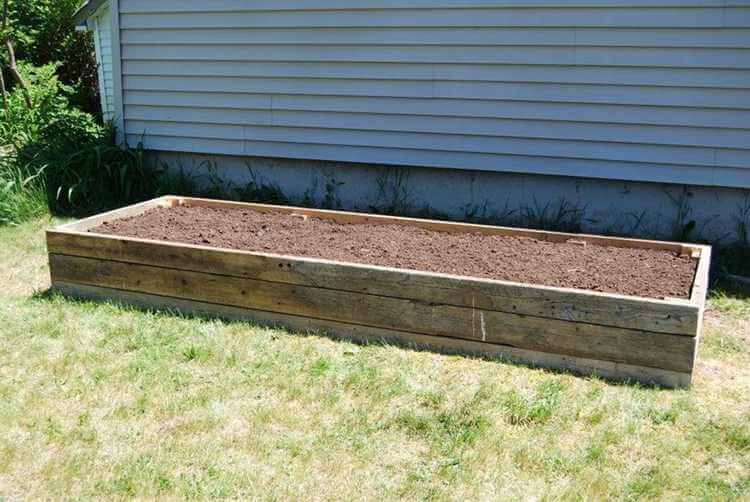 Reclaiming wood from unused or unwanted objects is another in the series of DIY projects that can help you make your garden more beautiful. With reclaimed wood, you get a great look for your raised bed garden and provide some extra storage space. Here are the instructions on building a raised bed with reclaimed wood. It's easy to assemble and will have you enjoying your organic produce in no time.
How To Make a Raised Bed Garden Box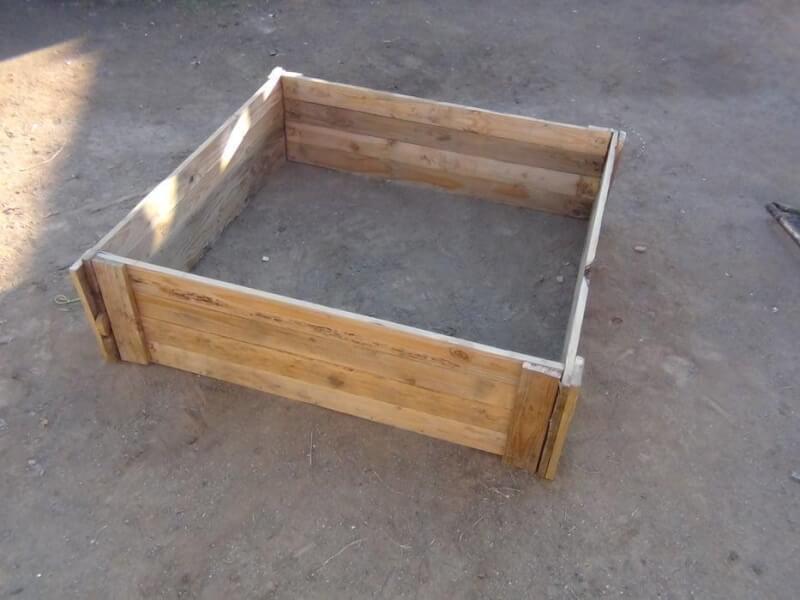 A raised bed garden is a great way to grow food in an edible garden. This project shows you how you can build a raised bed garden box. Including the materials, measurements, and step-by-step instructions, like how to assemble the planks, this is a great DIY project for novice builders. This DIY raised bed garden box will provide the ideal planting space for all your favorite vegetables and is easy to make at home. This DIY project is also a great way to repurpose old pallets into a convenient solution for your gardening needs.
Raised Garden Bed Plans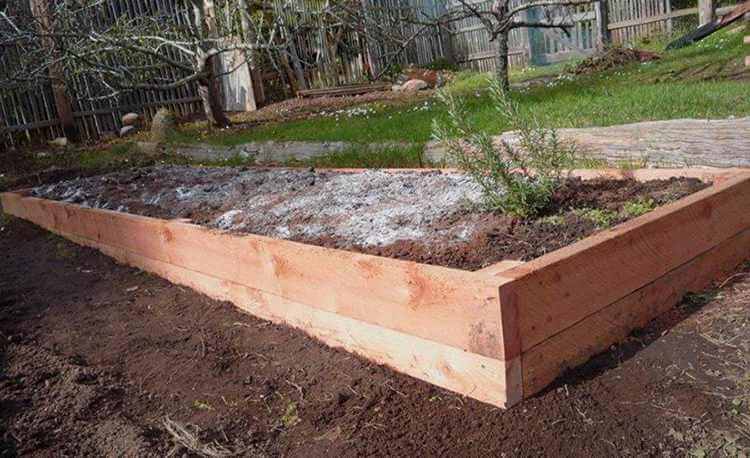 These DIY Raised Garden Bed Plans are a great way to increase your garden space by working with what you have. Practical and easy to follow, this set of plans will help you build a raised bed that you can customize for any size or type of veggie plant. You can use any available lumber, including pine, cedar, pressure-treated, or even log-ends. This is the perfect project if you have some extra time on your hands to build something for your yard and love working with your hands.
How To Make A Raised Garden Bed With Legs
This tutorial will walk you through building a simple raised garden bed. Follow along and learn how to build it with legs and handles that allow it to be transported easily. This project involves cutting, drilling, and nailing wood together to create a raised wood garden bed. The bed box is made of pressure-treated lumber, and the legs are added to the bottom so that it can stand on its own against your backyard fence.
Raised Bed Cheap and Easy
Building a raised bed is the best alternative for gardeners. It is cheap, easy, and practical to use. In addition, it does not take much effort to build, unlike other gardens that need you to dig holes. Also, it requires less maintenance than a traditional garden, where you have to weed and water your plants regularly. Follow this tutorial, and you'll have a gorgeous new garden space in no time! Watch this video to find out more.
Elevated Garden Bed
Create a striking display with this elevated garden bed made from cedar boards. The materials needed for the elevated garden are cedar boards, steel with fencing, and wood screws. The assembled pieces of wood and the corrugated ceiling form a raised bed where you can plant your favorite vegetables and herbs. Learn how to make a simple elevated planter bed for your plants and herbs. With a few simple tools, a couple of hours, and this plan, you can create your garden paradise!
How To Make A Raised Garden Bed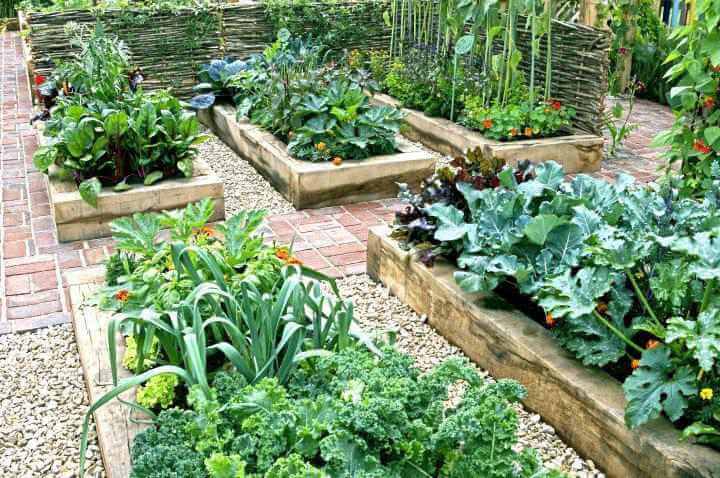 Raised garden beds make it easy to grow various vegetables, herbs, and fruits. The raised bed plants will get the moisture and nutrients they need while preventing soil compaction. This guide demonstrates how to construct a raised bed by making the bed frame out of wood and the liner out of wire mesh netting. If you have a sunny spot of land, this project is a great way to use that piece of unused dirt.
Elevated Garden Bed Plan
An elevated garden bed is a great way to grow your plants without disturbing the rest of your yard. They are especially useful in hard-to-reach areas, like on hills or slopes. This project uses materials found at your local home improvement store and offers this video tutorial for building one using planks and pre-treated lumber. You can paint it to match your backyard décor or leave it natural for a rustic look.
How To Make A Raised Garden Bed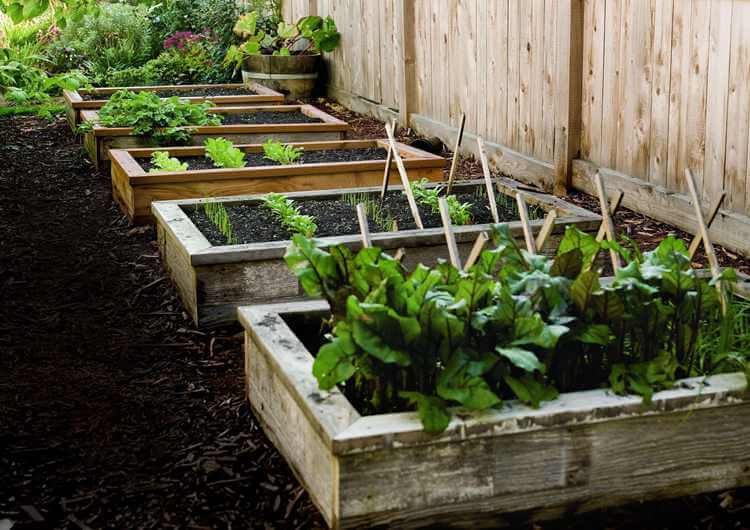 Come learn how to build a raised garden bed in this step-by-step tutorial. We will show you how to make your raised garden beds that look great and are super easy to maintain! This project is perfect for those who want to grow fresh vegetables and herbs but don't want the hassle of tilling, fertilizing, weeding, or constantly watering their plants. And most importantly, it is a great way to reuse old materials to create something beautiful and functional.
Raised Garden Bed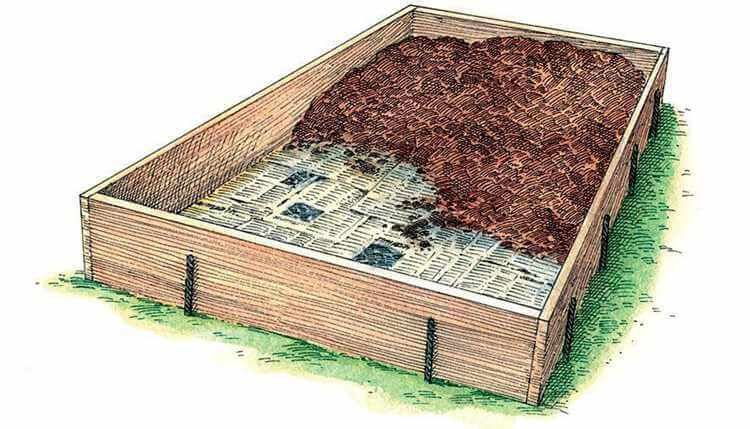 Whether you want to grow your herbs, tomatoes, or other vegetables, this DIY raised garden bed is a perfect choice. It has a vintage style, making it a must-have if you like gardening. You can create one and save money, which would otherwise be spent buying expensive products from stores. All you need is planks, rebars, rubber mallets, and soil for filling. This raised garden bed is a DIY project that can be completed on the weekend.
Cheap Raised Garden Bed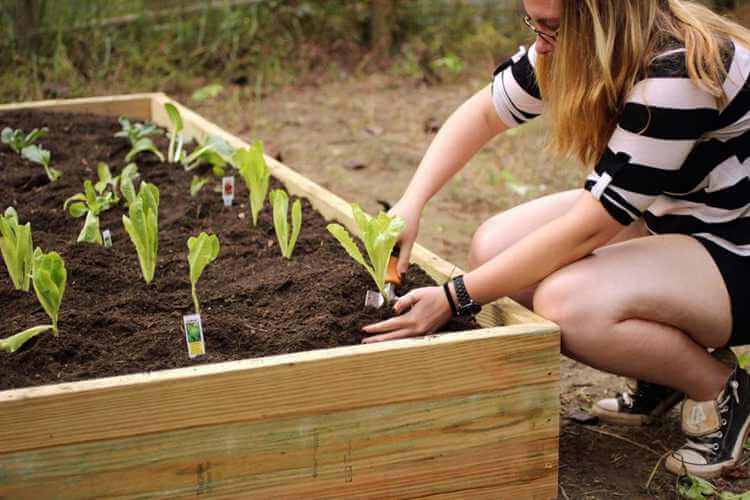 You can create an inexpensive raised garden bed using leftover materials from other projects and a few tools. Deck screws are ideal for holding the wood together, as they are explicitly designed to work in outdoor situations without rusting or corroding. This DIY cheap raised garden bed should last for many years and will make outdoor gardening much easier. A nice perk of this project is that it's also very lightweight, so you can easily move it around when you want to expand or change things.
How To Make A Raised Garden Bed
If you'd like to start a simple, inexpensive garden and need a raised bed, consider building one yourself. This DIY garden bed is suitable for beginners; it's inexpensive and easy to build. In addition to making great soil for plants with high nutrition, it focuses on growing fruits and vegetables without having to elbow with your neighbors over the limited space in the urban or suburban neighborhood. In this video, you'll learn everything you need to know about building your raised garden bed.
Easy Raised Garden Bed
Raised garden beds are more than just a cute way to plant your vegetables. They're also great for conserving water, increasing nutrients in the soil, and preventing pests all season. Unfortunately, buying wood, screws, and other materials to get started can be costly. This DIY page will show you how to create raised garden beds using lumber you may already have around the house. If you're looking for a unique DIY project you can finish in an afternoon, then keep watching this video tutorial.
Massive Raised Garden Box
This DIY project is a great solution for those looking for an easy way to start gardening. It takes just a few hours to complete, so there will be fresh greens in no time! Get the materials and build this garden box from scratch using this how-to guide. One of the most popular DIY garden projects is a raised bed. It's both easy to build and makes it easy to control the soil in your garden. And by mixing in some compost,
DIY Raised Garden Bed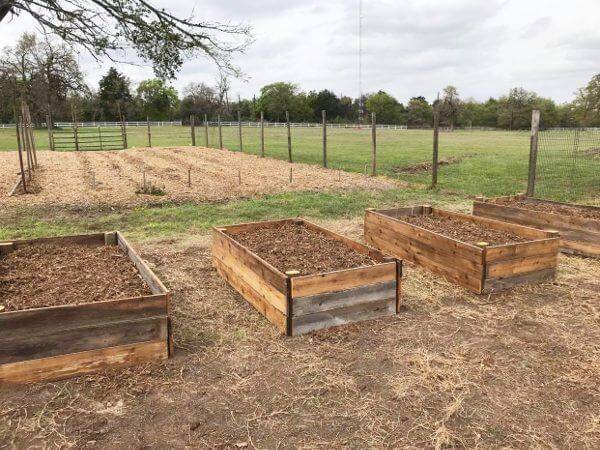 Raised garden beds are a great way to garden in smaller spaces and areas that may lack the space for traditional gardens. Consider building one around your deck or patio if you have a backyard. It's easy to build and will require little maintenance once it is finished! Measure the area you'd like your raised garden bed to be in and cut your boards accordingly. Then drive short posts into the ground and attach the boards to the posts with screws. It is a space-saving way to grow some of your favorite fruits and veggies in your backyard.
DIY Raised Garden Bed With Nets Around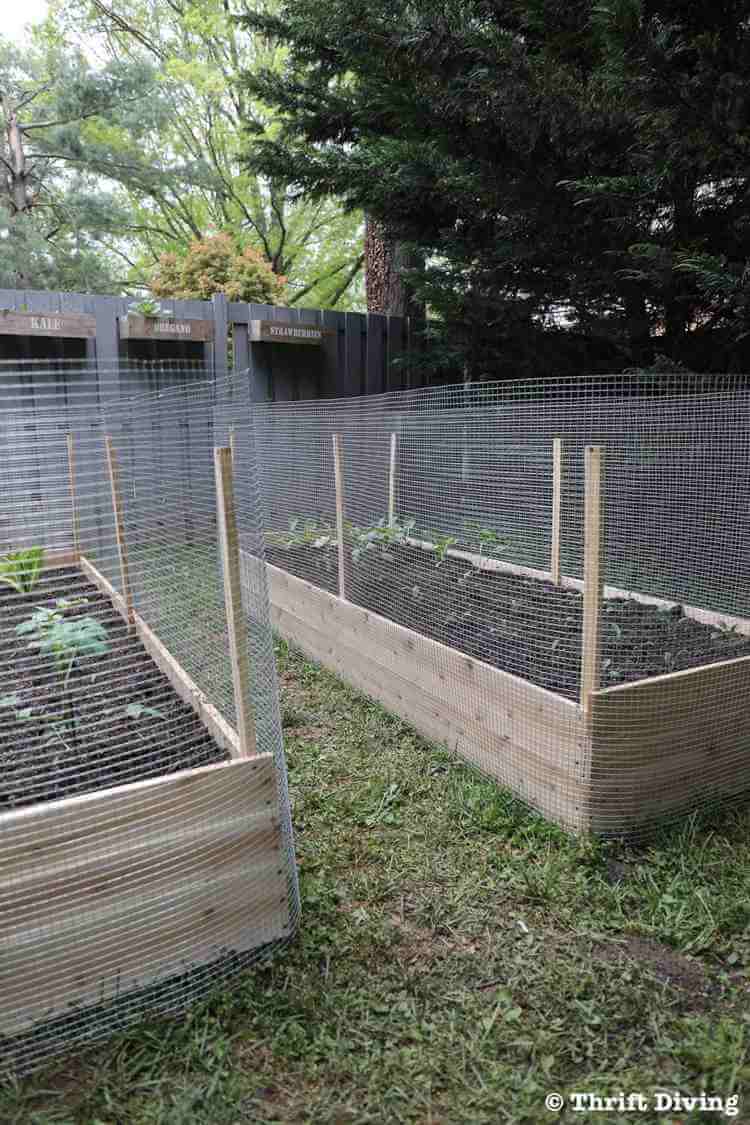 Raised beds create the perfect growing environment, helping your fruits and vegetables grow faster and more efficiently. They also make a great addition to any backyard or patio. If you have some spare time and a few extra dollars, you can easily build your own raised garden bed this weekend with these simple steps. Instructions are easy to follow and will have your new garden ready to plant in no time! This cedar planter also requires minimal maintenance and will last for years.
Raised Garden Bed Project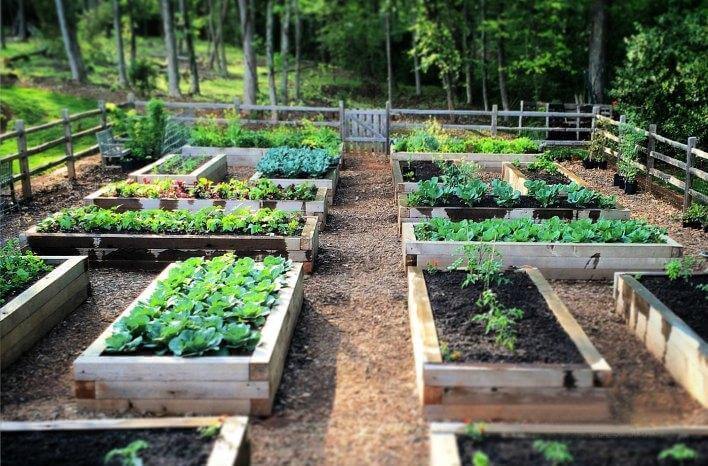 Raised garden beds are a popular way to grow a garden because they are easy to build and maintain. Choosing what kind of soil and plants to use will help determine how big you will need your frame. Clear the land and assemble the bed frame on it. With our easy-to-build Raised Garden Bed, you can grow tomatoes, peppers, and other veggies right in your backyard! With this easy-to-assemble guide, you can put your raised beds together in an afternoon and watch as the lush greenery grows around them.
Raised Garden Bed Plan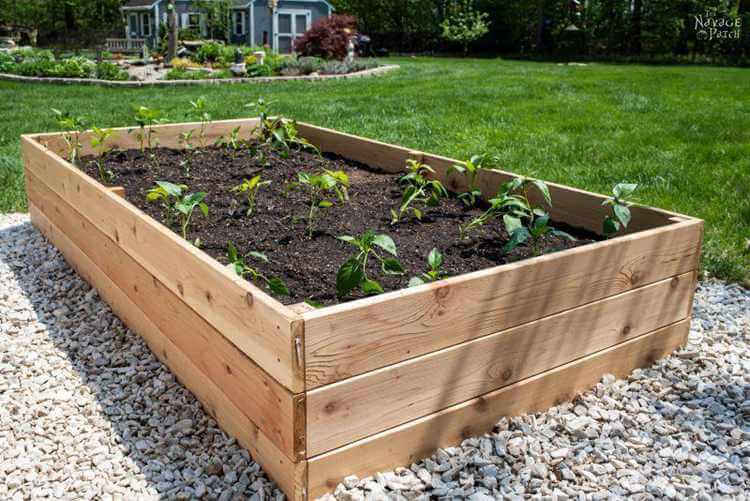 If you've been looking to start your urban farm at home, a raised garden bed is a great way to get started. It's pretty straightforward to make, and once it's built, you can plant anything you want right in the soil. This plan is a great resource to help you build a simple, sturdy, raised garden bed. You'll need some power tools and materials like cedar boards, but if you follow this easy tutorial, then have fun envisioning your future harvest!
How To Make A Raised Garden Bed
Want to start a garden but don't want to spend a lot of money? This raised bed design uses cedar fence boards and offers an affordable way to grow your food. Building this project can be a fun and productive weekend project. It's an easy way to add space to your growing area, increase the yield of your garden, or get some much-needed exercise. This video guide will walk you through how to build a raised garden bed out of cedar.
Raised Garden Bed Plans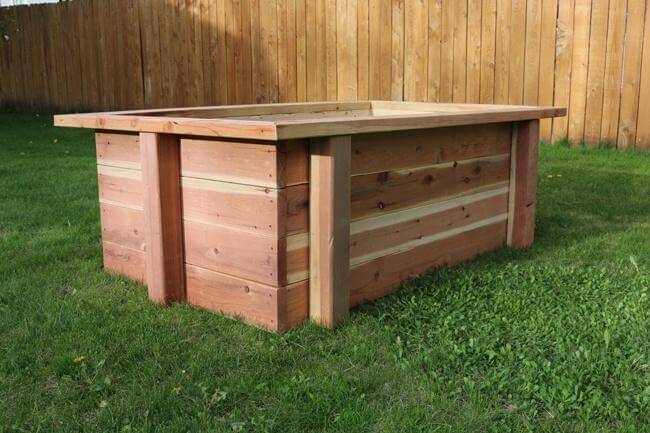 Build a beautiful, long-lasting outdoor raised bed for growing herbs, veggies, and more. The DIY Raised Garden Bed Plan is simple to follow, even if you don't have much building experience. This easy step-by-step guide will give you all the info you need to build your own raised garden bed in your backyard. In this plan, you will learn how to make a raised garden bed frame for plants well suited for managing drainage, keeping out pests, and retaining moisture so your plants can thrive.
Raised Garden Bed Tutorial
If you love homegrown vegetables but don't have the space in your yard to grow them all, this DIY Raised Garden Bed is worth considering. The project isn't too complex but requires a little patience and some basic carpentry skills. Build it in a simple rectangle shape to make a unique addition to your home garden. The best part is that all the materials can be found at your local hardware store and only take a few hours to assemble!
Strong Raised Garden Bed
Growing your vegetables is rewarding, and raising a garden bed is an easy and affordable way to get started. A raised garden bed can help to improve soil quality, reduce the time and labor required for weeding and watering, eliminate laborious tillage work, and raise plants off the ground to avoid damage from pests like rodents. This raised garden bed is sturdy, easy to assemble, and will last for years.
Easy Raised Garden Bed
If you want a comfy place to garden, then this DIY Raised Garden Bed is just what you need. It's made from sticks, tap, and soil, so anyone can make one. This DIY project uses inexpensive materials and simple tools to build that are easy to install. With this simple method, you'll be amazed at the bounty you can grow in your backyard. Follow these steps to make your own raised garden bed, then fill it with soil and plant it full of vegetables and fruits!