Piglet is one of the main characters in Winnie the Pooh, and he is a cute little guy. Piglet's love of everything he finds adorable is adorable in itself. He loves his friends, and his friends love him. He is a great character to cosplay, and with the right DIY Piglet costume, you can show your love for the adorable piglet. Piglet is one of Winnie the Pooh's best friends. He's small, cute, and the perfect costume for anyone with a penchant for cuteness. The only problem is finding what to wear—not all of us can put on a pair of blue overalls and call it a day. Luckily, 19 DIY Piglet costume ideas are out there that might inspire you more than you thought possible.
Best Piglet Costume Ideas For Kids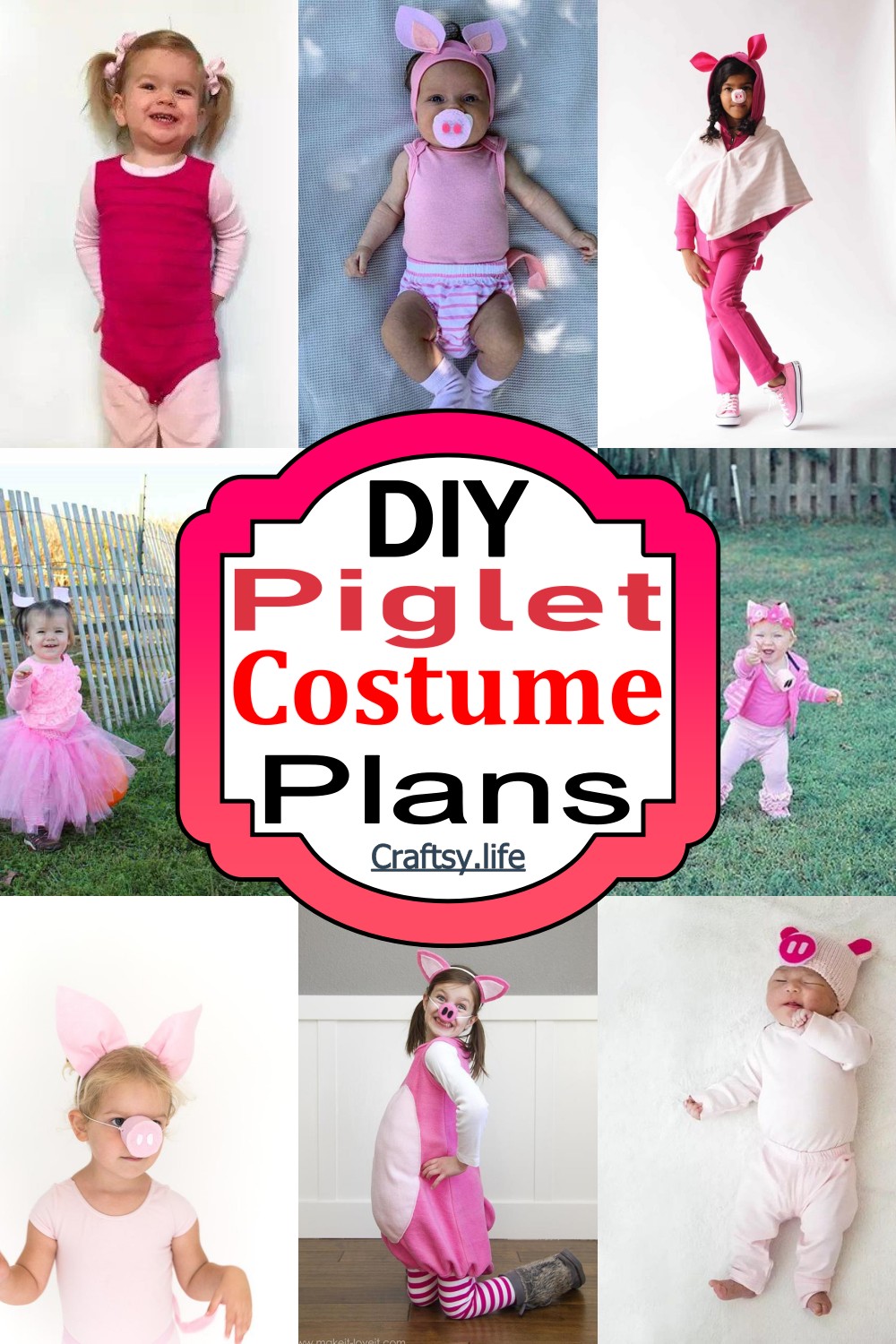 If you're a fan of the Pooh Bear and his friends but don't want to dress up as an over-the-hill stuffed animal this Halloween, we have some ideas for you! Piglet is a favorite character for children and anyone who has been a child. And if you don't want to go through the trouble of making your costume from scratch, plenty of piglet costumes can be purchased online or in stores (some of which are less than $20!). Whether you want to be a cute pig or an actual piglet, there's something here for you.
Benefits of DIY Piglet Costume Ideas
Cost Effectiveness: One of the best benefits of DIY costumes is that they are super cost-effective. You can use materials you already have around the house (old shirts or pants), or you can go out and buy some inexpensive fabric that will work just as well. Plus, if you want to make multiple costumes, it's easier to do when they're all made by hand!
Customization Options: Another great thing about making your own costumes is that you can customize them any way you like! You can make different outfits for each family member or even put together a themed group costume with friends and family members.
Fun Crafting Process! Making costumes yourself is also fun! It allows you to get creative and use your imagination while working on something fun together as a family or group of friends.
DIY Piglet Costume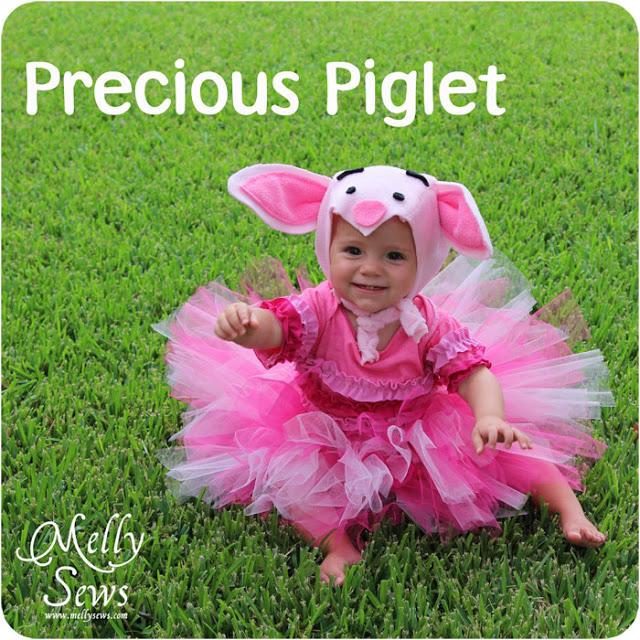 Don't get left overeaten on the "hog." Make your little one look adorable this Halloween with our DIY Piglet Costume! You can make any size piglet costume for babies or toddlers with fleece and felt pieces. This Baby Piglet Costume is easy to make and fun for your baby to wear! This costume is made from wool with a bit of interfacing for the ears and tiny scraps of black fleece. These piglet costumes feature a bow tie, pants, and a soft pink fleece tail on the collar. The pattern includes all the printable pieces you need to make your piglet costume.
DIY Piglet Ears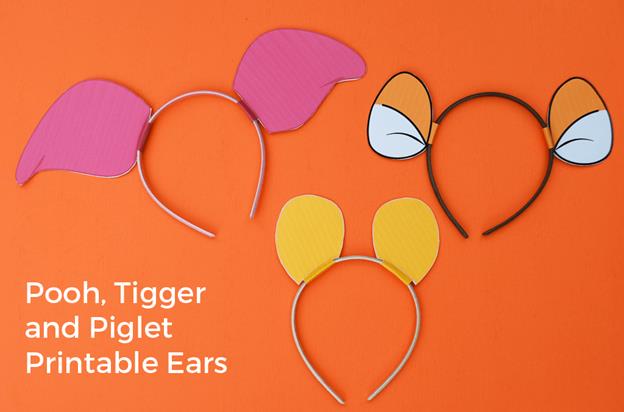 This is the perfect option if you're looking for a low-cost piglet costume. With this DIY Piglet Ears Prop and Costume, you can make a pig that seems so natural and adorable. This simple paper craft has minimal supplies for your busy schedule. This DIY Piglet Costume Kit includes everything you need to craft your piglet ears. The ears are simple to make from felt material or stiff paper. This can be an excellent idea for a DIY costume for kids. Your little one will look like such a cute piglet with these adorable piglet ears. Make them in either a round or pointed tip shape.
DIY Piglet Baby Costume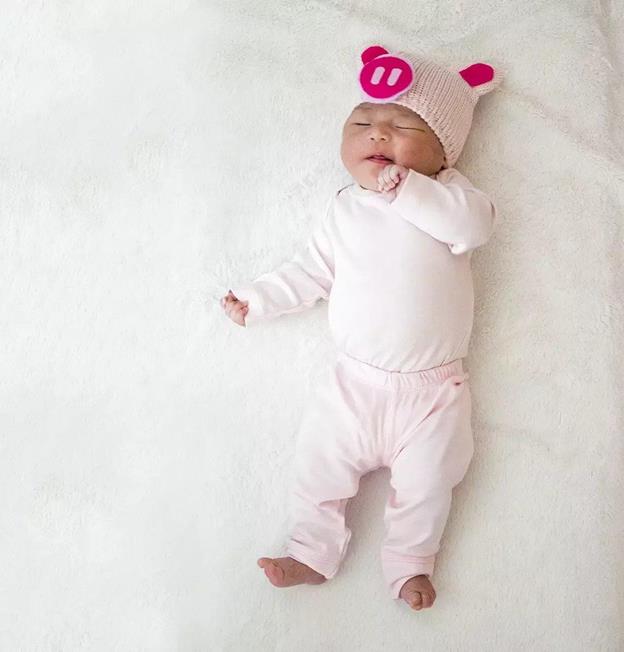 Piglet is a baby from the classic children's book "Winnie the Pooh" by A.A. Milne. Piglet is tiny, curly-haired, and loves to read. He's adorable and best friends with Winnie the Pooh! This DIY Piglet Costume will allow your baby to dress like this playful little Pig. Just follow our simple instructions to make a piglet headband, snout out of felting pieces, paste them together, and then stick them to a baby-sized headband! When you finish decorating your baby in this adorable homemade costume, they'll be ready for their close-up!
DIY Little Piggy Costume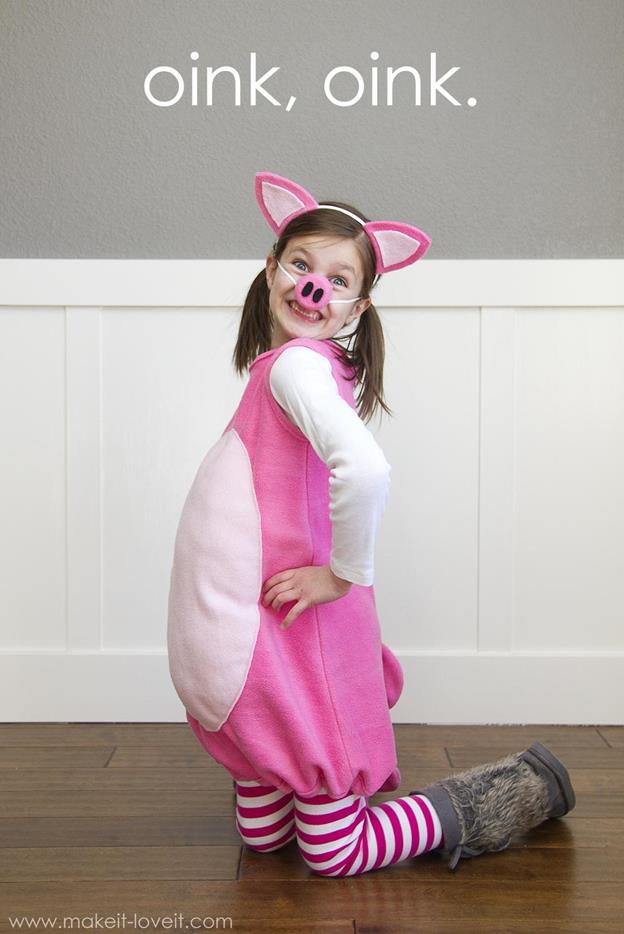 Little Piggy costume with a simple shape that you can make by yourself. You can spend some quality time with your kids to make this costume. These cute little pig costumes are on trend; the best thing is you can sew them from your home. Little ones will love these costumes, so don't forget to do them before they grow old! It's easy to make and only involves a few simple steps. You can grab some purple and black materials, measure your little one, cut the fleece, and sew them together. This is so easy that even kids can do it all by themselves.
No-Sew Kids Piglet Costume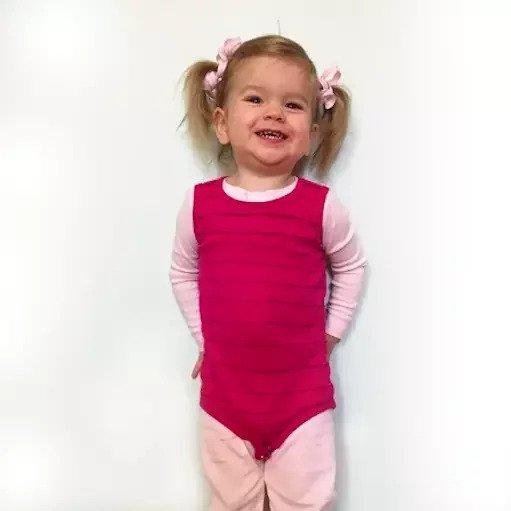 A piglet costume is perfect for turning your little girl into a cute and cuddly animal. This simple no-sew costume makes it an easy DIY project that lets you have plenty of time left over to plan the next great family event. Your child can make her own piglet costume with just a few household items. It's so easy! This is a great option if you want to wear old clothes and don't want to buy any costume pieces at all.
How To Make A Piglet Costume For Babies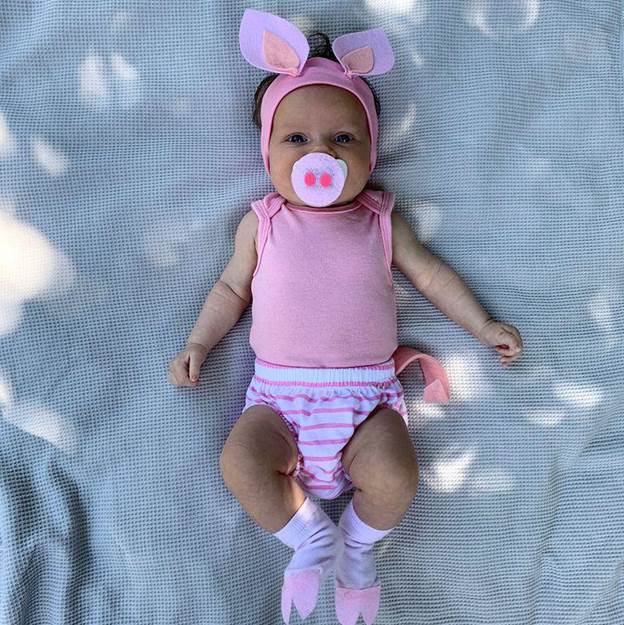 If you want to dress your baby in a piglet costume, here is how to do it. The sample ideas below are easy to recreate and a great way to add creativity and fun to your kids' photo shoots. There are different designs that these can go along with. You can make a baby costume, a piglet in a blanket, or three little piglets. You can make your own piglet costume for babies with a few household items and some pink or white baby clothes. It's not just for Halloween; you can use this idea to dress up your little one at a photo shoot!
DIY Piglet Ear, Nose, Tail For Kids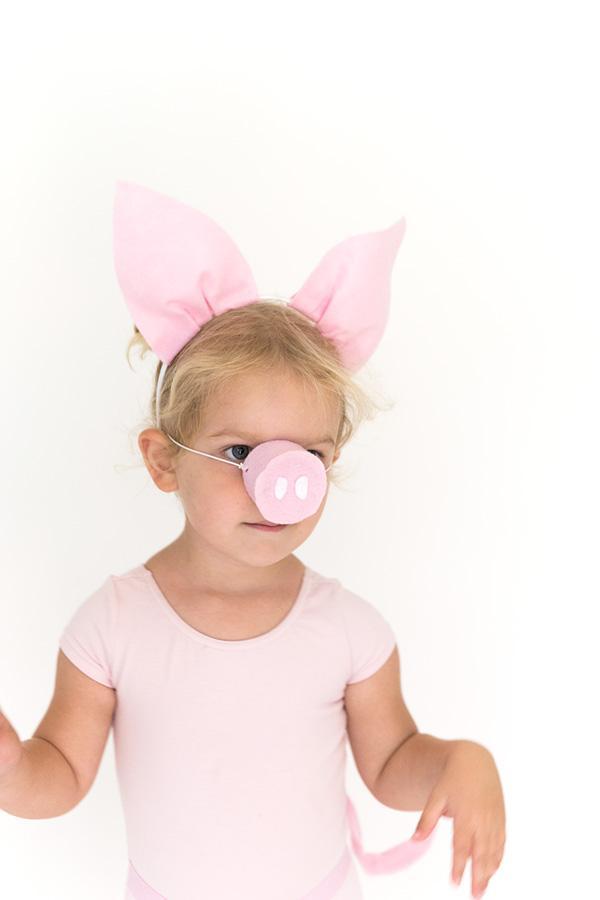 Kids will love making their Piglet costume. These costumes are no-sew, which means they're super easy to make. Just get the supplies and follow our simple instructions. Cut two large ear shapes from brown felt for the ears and fit around the band. To make Dug's snout with a tail, cut out a circular piece of brown felt, punch holes around the middle, and sew it together with red thread. Next, place it inside your child's shirt by stuffing it all around with pressing to create a tail effect. No sewing is required!
DIY Piglet Costume And Makeup
This DIY piglet costume, perfect for a group costume or any time of year, will take about 5 hours to complete. The piglet ears, nose, and tail are handmade, but if you're short on time, you can buy cheap alternatives online and save time. You'll start by making your piglet ears, then take them to a party store to get molds made. These are easy to make at home; however, molds will keep the shape of your ears, so they look exactly like they do in real life." The piglet ears are super cute and easy to make -- you can use any material you'd like for them, even fake fur, for a more realistic look.
DIY Baby Piglet Halloween Costume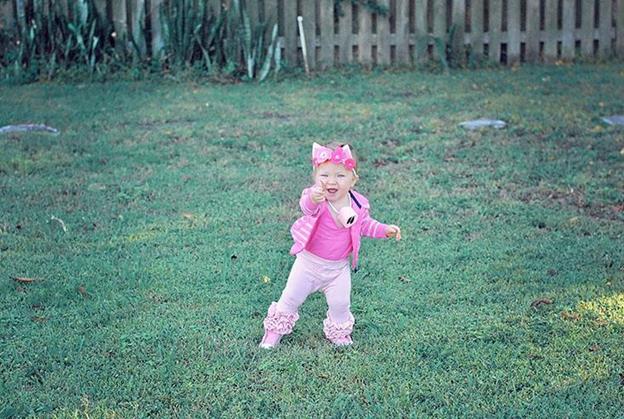 This cute piglet-inspired DIY Halloween costume is easy to make and perfect for your little ones. Just purchase a white shirt, black pants, and shoes in your child's size, make the ears and attach them to a headband, then paint some shoes and socks pink! The costume is easy to create, and you can even do it yourself with access to suitable materials. It's more expensive if you buy it already made, but this way, you get exactly what you want for your kid's costume.
Scary Psycho Piglet Costume For Adult
Are you looking for a scary costume? Try this Scary Psycho Piglet Costume For Adults, and you will never forget it. The piglet is not just for babies and kids but also adults. Take some time to get this done, as it is not a short process. Make sure you trace the two ears and glue them together so that they are strong enough. You can also spray-paint these parts to make them look more authentic. Once this is done, use paper Mache to make a face look like a piglet.
Piglet Costume Idea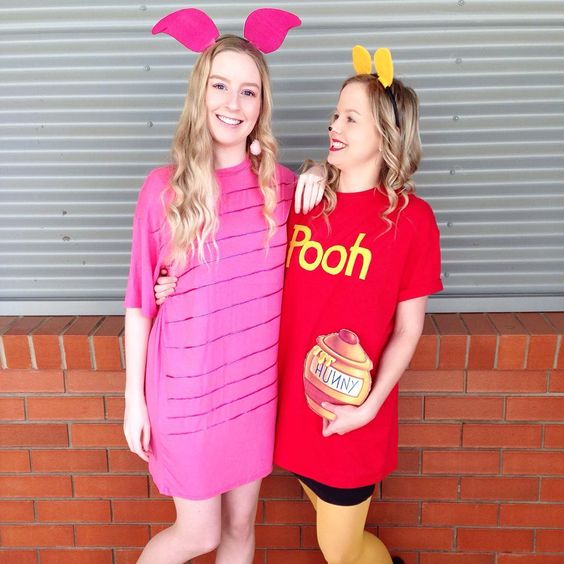 This adorable piglet costume is a perfect cosplay idea to try out at an anime convention. All you need is a beautiful pink dress, some pig ears, and BAM! You're ready to go. This piglet costume idea is a little bit cute and something unique. The piglet ears you need to get can be either bought or homemade. These would be quite easy to make with a little bit of skill. After buying the dress or making it yourself, all that is left to do is get the ears, and you are ready for the next celebration party!
Piglet Halloween Costume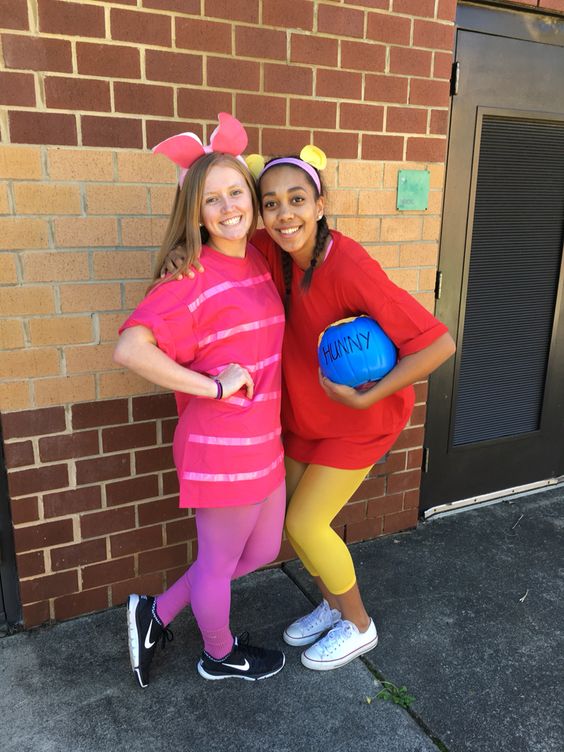 Piglets are so cute. They look small, but they are mighty! This DIY costume idea is just the perfect choice to enjoy this Halloween. Your friends will squeal delight as you enter the Halloween party dressed in this adorable Piglet Costume. This cheap and easy costume is a sure hit! This cute and funny Piglet Halloween Costume is perfect for your next party. Look sexy, attractive, and stylish if you take a hint from our readers, who were able to recreate this look for your next Halloween party! This costume is easy to put together and make.
Piglet Costume For Sisters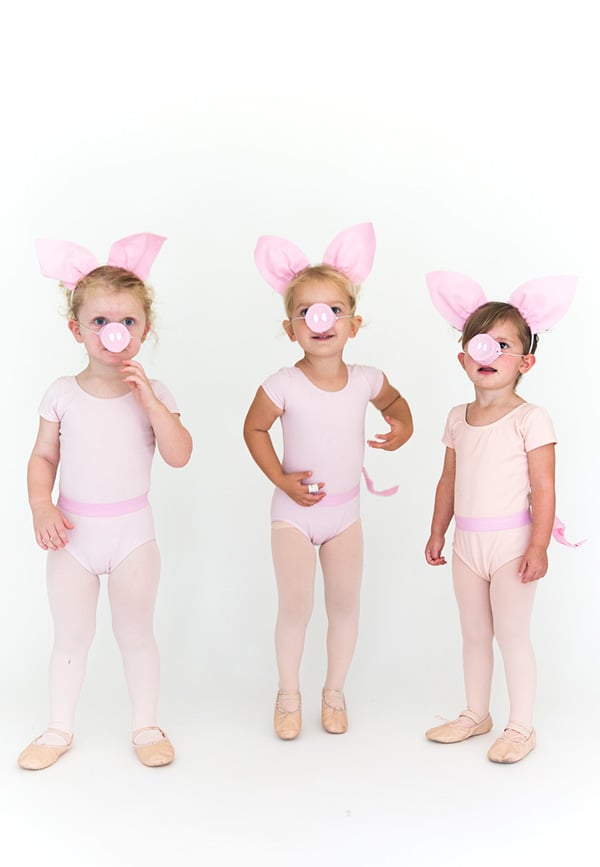 Kids will love dressing up as little pigs in this cute Piglet Costume. Perfect for your trick-or-treating adventures! For those looking for adorable girls' piglet costumes, this is the kit. It's got everything in one place, including the nose, ears, and tail. You can create a matching pair of costumes for your little ones. The only problem with this idea is that they may want to be dressed like their favorite characters all the time after they see how much fun it is!
DIY Pig Halloween Costume For Kids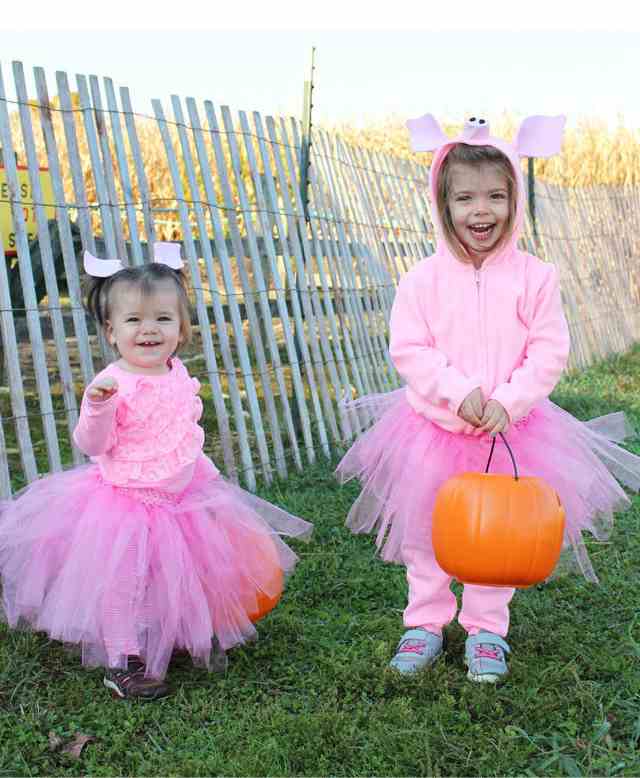 A cute little pig costume made out of a crochet headband and patterned felt, the cutest little Halloween costume you will ever see. This tutorial is easy to follow and has step-by-step instructions to create a great DIY costume for your kids. Once you start this project, you won't believe how easy it is! Your kids will have a blast with this adorable DIY pig costume. Dress up your children in a cute yet simple outfit that looks like a bit of piggy. This DIY Pig Halloween Costume is easy to make and fun to wear. This is one of the best children's costumes for Halloween. Add accessories like a black hat, pink bow, and faux pearls on their belly for an extra cute effect!
Pig In A Blanket Costume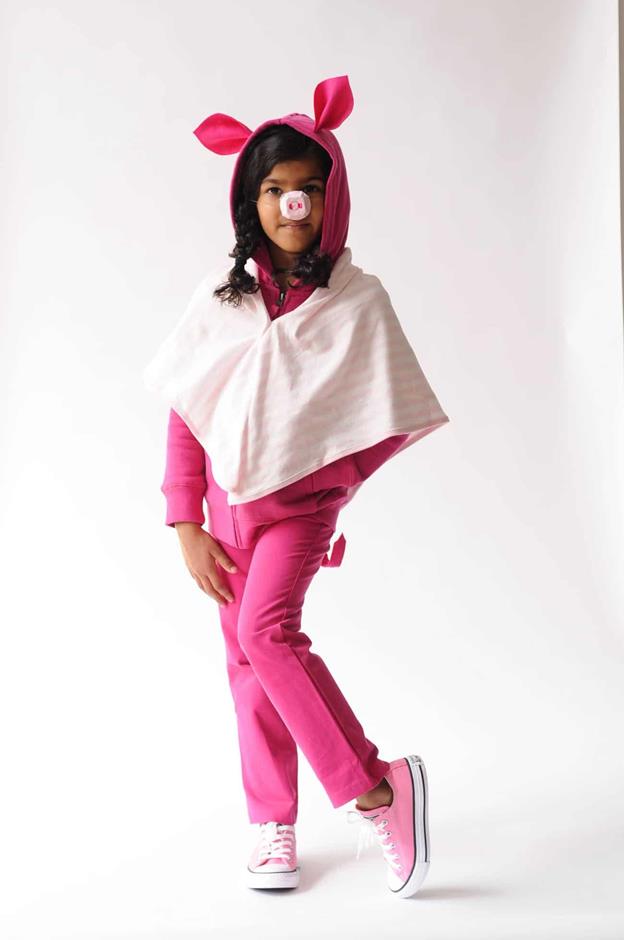 If you want a more straightforward costume idea that you can still be proud of, this Pig in a Blanket costume might be just the thing. With a hoodie and button eyes added to create your piglet look, it's easy and fun to make. This DIY project is as easy as pie and requires no sewing or even a needle and thread. It has a hood you can use for any animal costume because it turns everyone into a piggie with no effort!
DIY Piglet Halloween Costume For Teen
If you want to be the cutest piglet this Halloween, follow this easy DIY instruction. You can make it in just a couple of minutes, and all you need are a few basic things like black colored tape, a pink shirt, and a pink ribbon. Here's a fun, easy, and adorable idea for a DIY Piglet Halloween Costume For Teen. It looks cute when you combine pink with black stripes like this. Whether or not you have time to paint, having a few cheap materials will make your costume look great.
DIY Pig Costume
If you are a fan of Winnie the Pooh or want to celebrate the most lovable Pig in Disney history, this DIY Pig Costume is perfect for you. This pink pig costume will be ready for any occasion in just a few minutes. Look no further if you're looking for an easy last-minute costume idea! It will require minimal materials and only takes a little time, but it will surely be appreciated by all who see it. Instead of spending money on a store-bought costume, get creative and make one yourself!
Piglet Costume Idea For Baby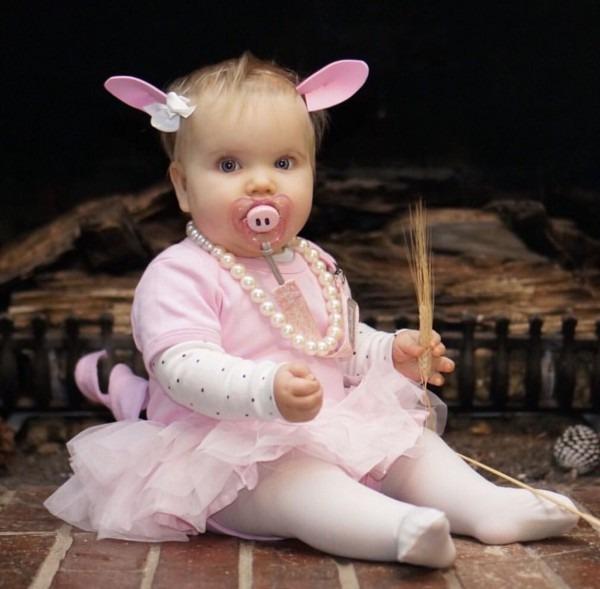 This piglet costume can be an excellent choice to put on your baby during Halloween. This cute little toddler piglet is made from simple materials such as fabric and a sewing machine. The costume combines pink fabric, a blanket, batting, and other stuff. Therefore, to make this DIY costume for your baby, you need a sewing skill and some specific materials that can ensure comfort and safety for your child. Your little one will indeed look adorable in this DIY baby piglet costume. The baby piglet is cute but can also pass as a Halloween costume.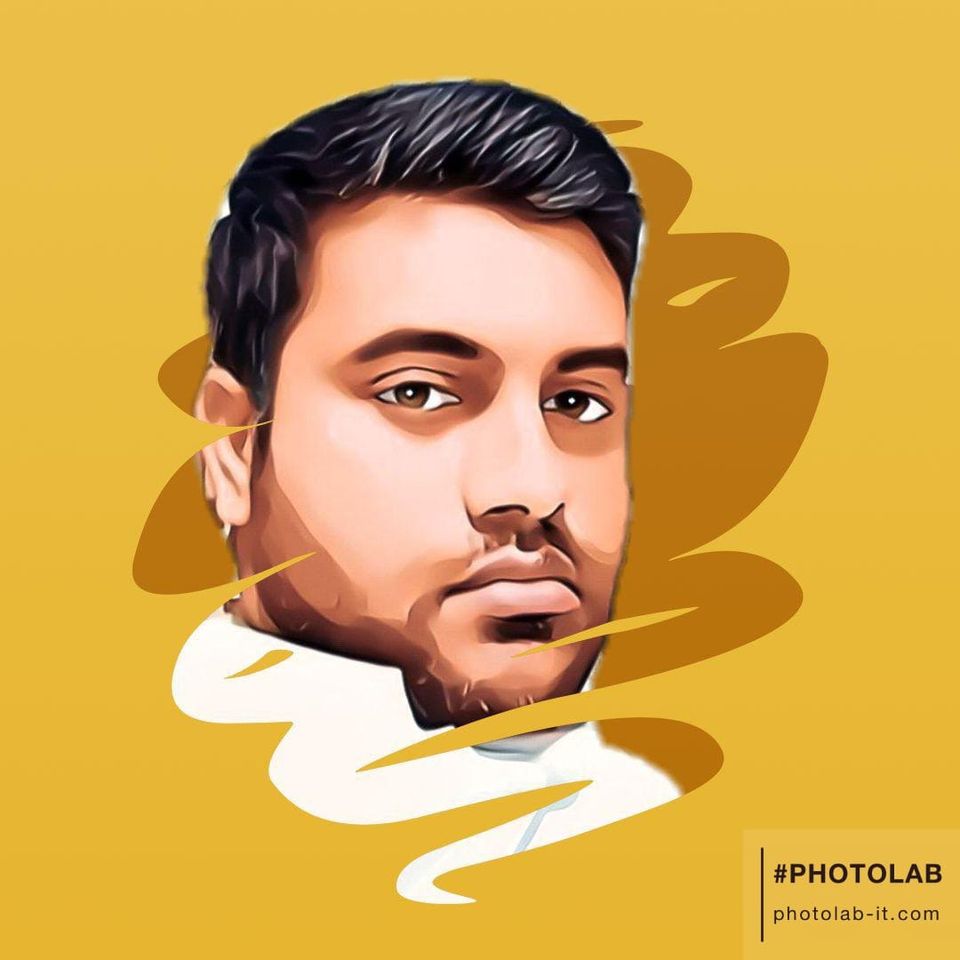 I am Raza, a crafts expert with 6 years of experience. I run this site for DIY lovers to provide the most exciting projects and ideas for your home, office, and everyday life. See More