Crafting with paper is a simple, beautiful way to express yourself. It's also great for kids who love showing off their creations on any occasion. These step-by-step DIY paper craft ideas are just for beginners and experts alike. From cranes and butterflies to flowers, cacti and more, these easy designs are fun for all ages. Pop-up cards, paper dolls, and all cool papercrafts are just waiting to be assembled. These paper models make lovely presents, whether for a birthday card or a Mother's day gift.
Fun And Creative DIY Paper Craft Ideas

Paper crafts are a great way to preserve some of your favorite memories. With just a few simple materials and a little time, you can easily create impressive projects—even if they are not. This collection includes 15 unique DIY paper craft projects using recycled materials and everyday items. Ideal for crafters of any skill level and thoroughly illustrated with step-by-step instructions, you'll be amazed at how easy it is to make these charming creations yourself.
Tips To DIY Paper Crafts
Try out different types of paper. Some recommend using watercolor paper for your first few DIYs, but why stop there? There are many types of paper, each with its unique properties.

Get creative with the materials you have on hand. If you're working with a limited budget and want to save money, look around your house and see what you can use instead of something more expensive or hard to find.

Don't be afraid to fail! It's all part of the process—you'll learn from it and make something better next time!
How To Make Paper Flowers The Easiest Way Ever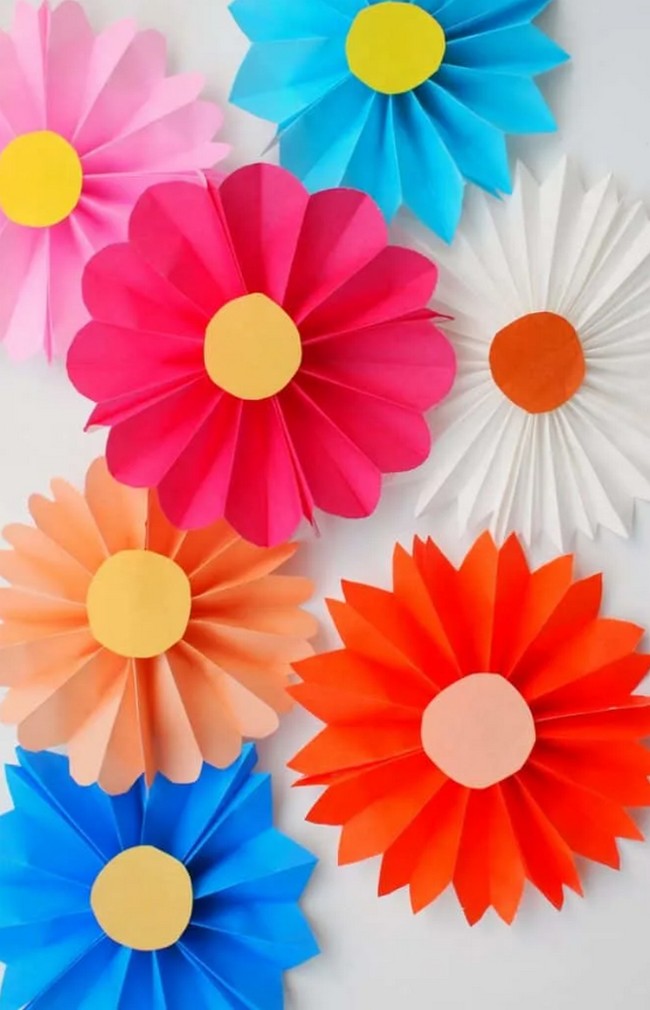 If you want to learn how to make paper flowers, the easiest way ever, look no further. Making paper flowers is a simple and rewarding craft that only takes a few minutes of your time. All you need is some glue and watercolor paper, and you can enjoy making these beautiful crafts for your home and personal use. The best thing? They take just a few steps so anyone can do it!
Paper Beads You Can Make in Minutes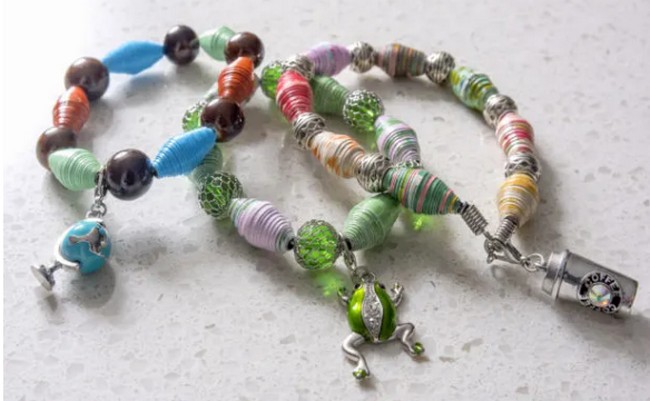 Give your projects a little extra something with these easy-to-make paper beads. You can make them in minutes, using just a few supplies around the house. Make a paper bead necklace, earrings, or bracelet in easy steps. By making a paper bead, you'll learn how to work with the materials, create unique shapes from your imagination, or even create an entire beaded necklace or bracelet. This fun and straightforward craft are excellent for kids and adults alike!
Make A Colorful Paper Garland In Minutes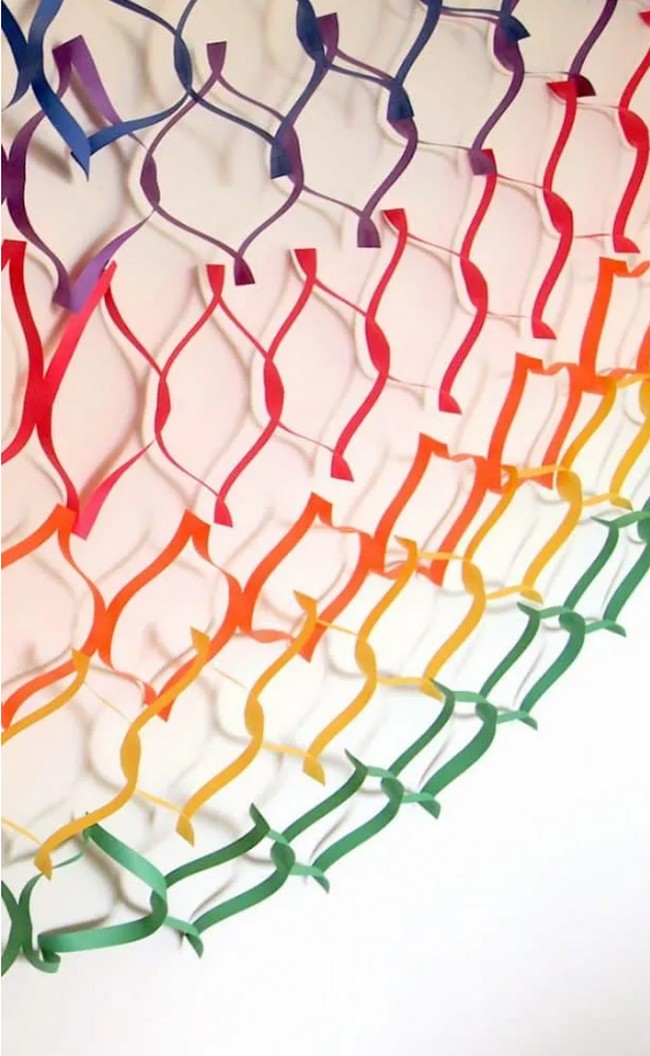 Looking for a fun and creative way to decorate your house? Try this DIY Paper Craft. Make a festive garland in minutes using simple materials. You'll need paper, scissors, glue, and your favorite color combinations. Make several garlands to hang around the house for a bright and cheery addition to your decor. This DIY is a great way to add color to your home decor while it's festive and bright! This DIY craft project is easy enough for anyone to make!
Easy Butterfly Wrapping Paper With A 3d Effect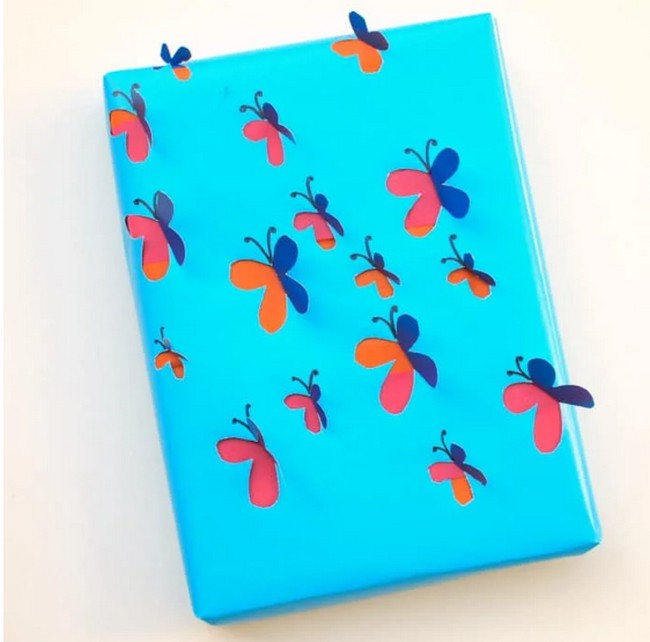 This easy DIY paper craft project is a butterfly wrapping paper with a 3d effect. This tutorial is for a simple and easy butterfly wrap that looks 3-D. Make some wrapping paper that looks like a butterfly! This easy DIY project will look great on your gift or any other gift you want to wrap up. A great way to use up scraps of paper, you can use this wrapping style for gifts or even print it off onto thicker cardstock and make larger prints suitable for posters.
Perfect Parakeets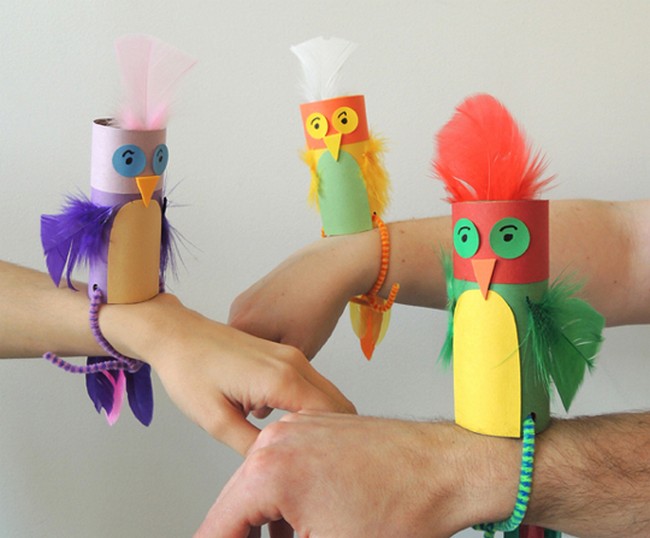 Do you want to make your parakeets more comfortable? Are you looking for a fun, simple, inexpensive project to do with your children? Then this project is for you. Perfect Parakeets is a design studio specializing in creating handmade paper crafts. The goal is to bring different ideas and concepts to life, creating a new world with beautiful sculptures, toys and decorations. They can be arranged and rearranged any way you like!
3D Paper Caterpillar Craft with Template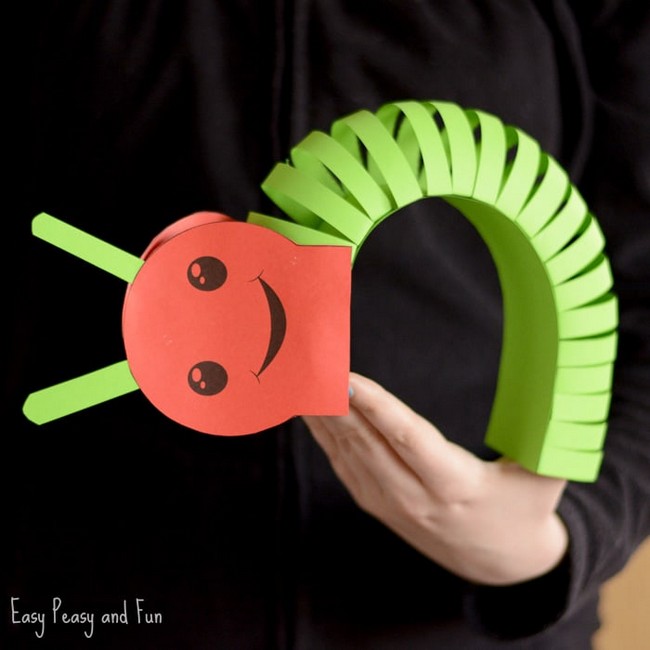 Make a caterpillar out of paper to decorate your home, give it as a gift or make your kids happy! Choose the color theme you like and follow the instructions to craft this funny 3D paper caterpillar. Learn how to make a paper caterpillar craft with this simple tutorial. This project is perfect for kids and can be enhanced by varying the template size, changing the paper's color, or using fancy buttons for the eyes.
Paper fish craft
Paper fish crafts can be the best way to express your creativity and imagination. The secret to creating this is in the paper rather than just about how good you are at folding. You also need to know how to use textures, colors and even shapes effectively on your paper crafts. This paper fish craft is excellent for any occasion. With some origami, you can make this beautiful string of paper fish. But as a maker or a crafter, you can create many designs of your liking using different techniques.
Kid Made Happy Paper Cloud Pillow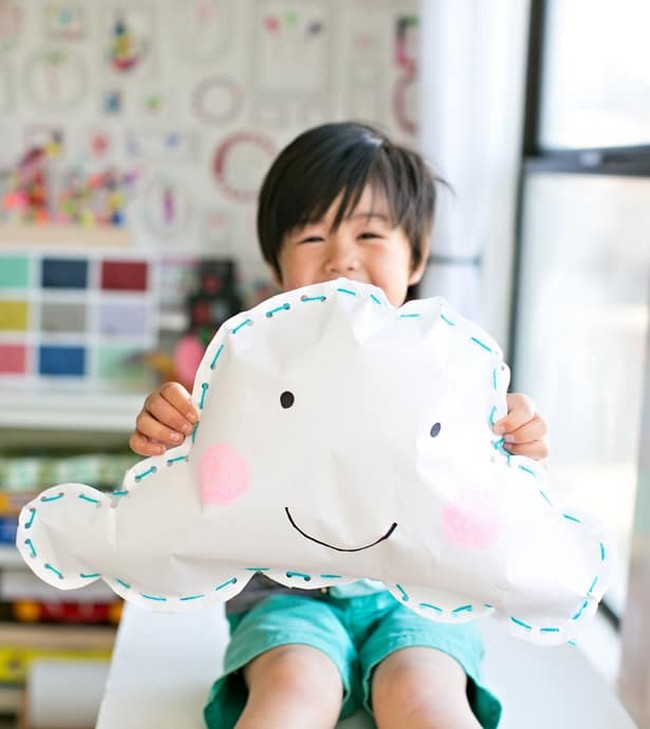 From a simple idea to a kid-made-happy creation, this Paper Cloud pillow is the perfect craft for your little one. They'll learn new skills, make something adorable, and it doubles as a play toy! You can also turn this cute cloud into a gift box or enhance it into something even more creative. Ideal for kids and adults, the cloud design makes a charming accent on any sofa or chair and is an easy way to bring the outdoors inside.
Paper Heart Decorations For Fun Holiday Decor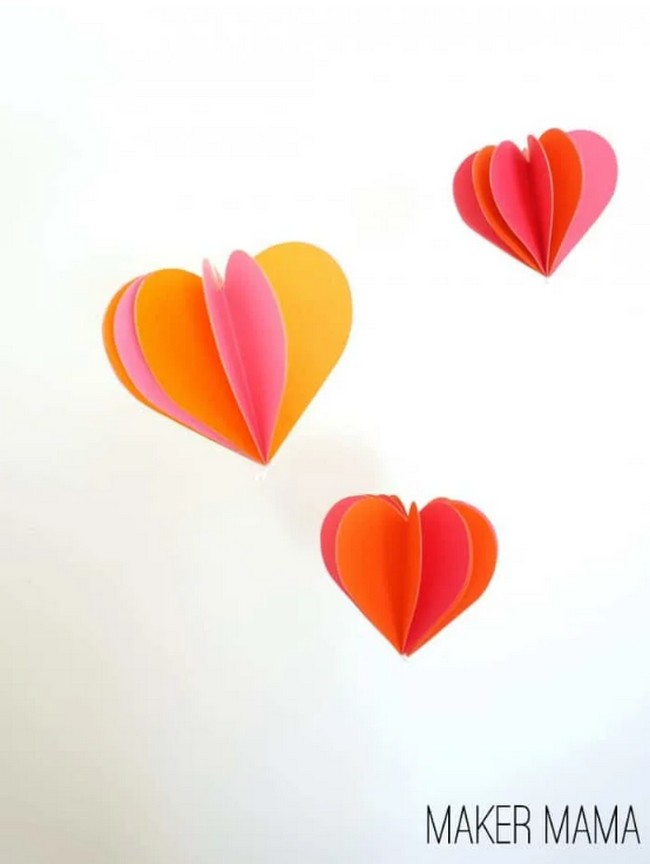 Paper Heart Decorations are a simple DIY way to dress up your home for Valentine's Day and other special occasions. Create a paper heart wreath out of bulletin board paper, popsicle sticks and tape. Hang it on the wall, door or over a mirror as a fun and easy decorating idea for your home. In this tutorial, you will learn how to make paper heart decorations for any holiday or special occasion. These handmade paper heart decorations are perfect for any décor project or stocking stuffer. You will be surprised at how easy these are for everyone; even children can make them.
You can also see: DIY Mirror Craft Ideas 
DIY Paper Chain Rainbow Wall Hanging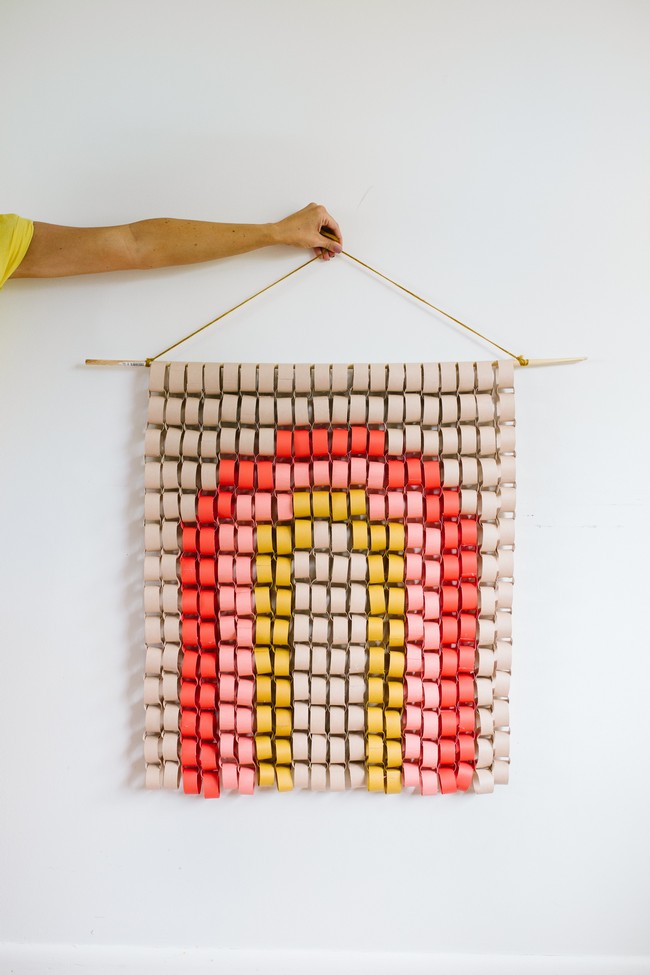 This paper chain rainbow wall hanging is a delightful way to add color to your home. Make it an activity for playdates with kids, or use it as a creative backdrop in your bedroom or office. Whether you're looking to remodel an area of your home or add some sparkle to a dull wall, this DIY rainbow chain paper wall hanging is the perfect addition. It will brighten up any space and appeal to kids and adults alike.
You can also see: DIY Bottle Cap Craft Ideas
Heart Paper Lantern Craft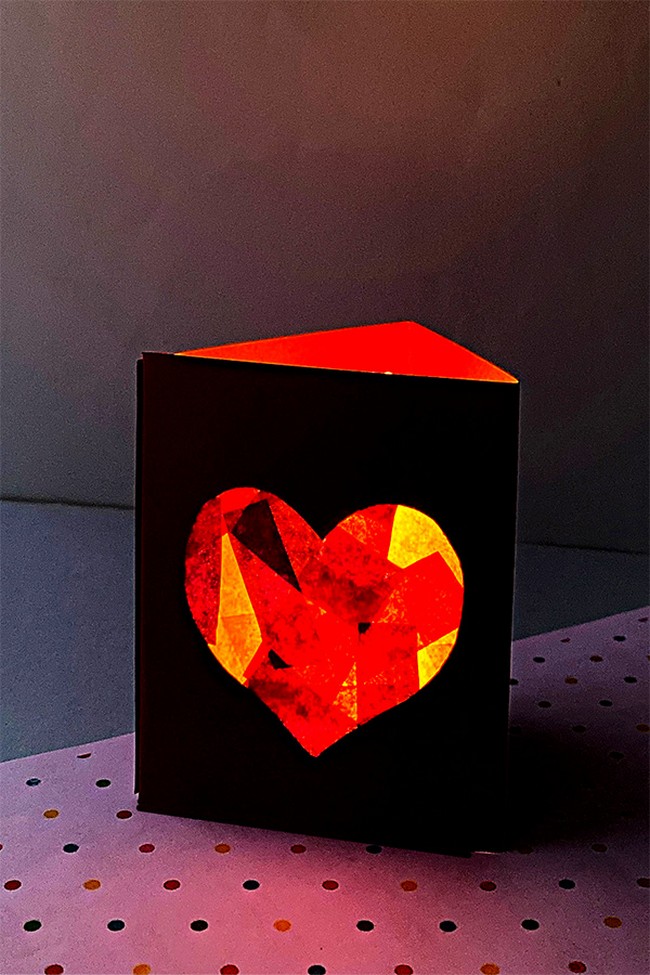 An easy way to make a heart paper lantern craft is by using a heart-shaped cookie cutter. Create this elegant heart paper lantern in no time. All you need is paper, glue, Battery operated tealight candle and some ribbon to make this beautiful lantern, perfect for any special occasion or celebration. You can also use colored paper and cut heart shapes out of them. It's super easy, can be made in minutes and creates a stunning centerpiece for any party or event.
Paper Heart Spinners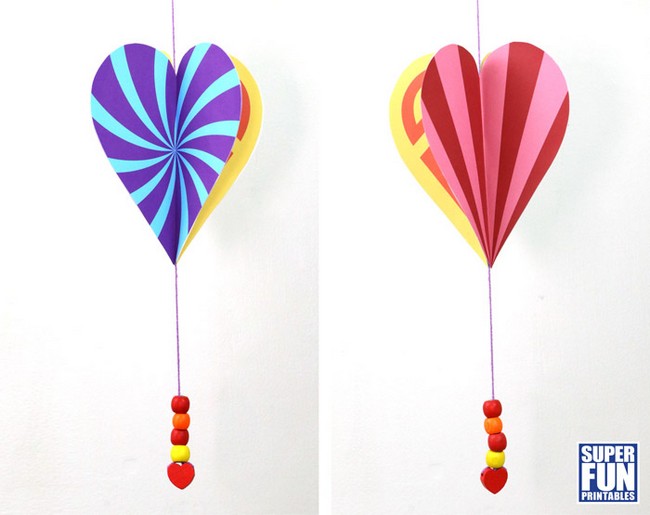 This easy Paper Heart Spinner adds a touch of love to your Valentine's Day. This craft features a heart that spins as it floats in mid-air. The best part? You can make these spinners in minutes using just a couple of materials and simple steps. Create your own adorable paper heart spinners with this easy and fun tutorial. Easy to make and fun to play with, these paper spinners are a great way to show someone you care. They're also pretty incredible decorations if you need something small and light that doesn't take up much space.
3 Halloween Construction Paper Crafts For Kids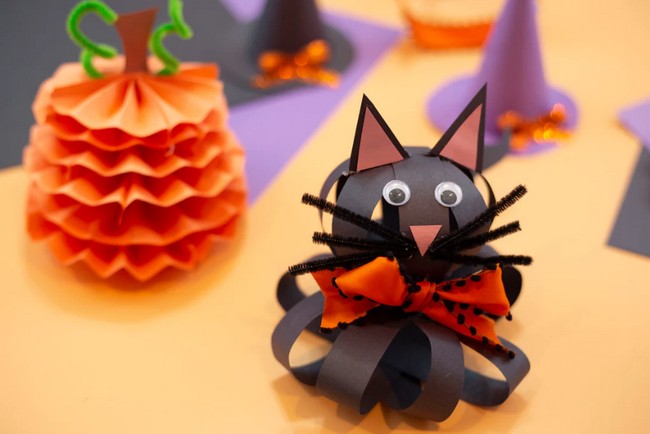 Halloween is the perfect time to get creative with art, and these easy and colorful projects are just what you need to have a spooky good time. We've got three awesome paper crafts that kids can make as they decorate their homes or schools for Halloween. There's no need to go out and buy expensive decorations or craft materials when you can turn everyday household items into something fun. They're all made with construction paper, so they're inexpensive and easy to make. Have a blast making these festive Halloween Construction Paper Crafts.
Cute DIY Paper Seashells Summer Craft For Kids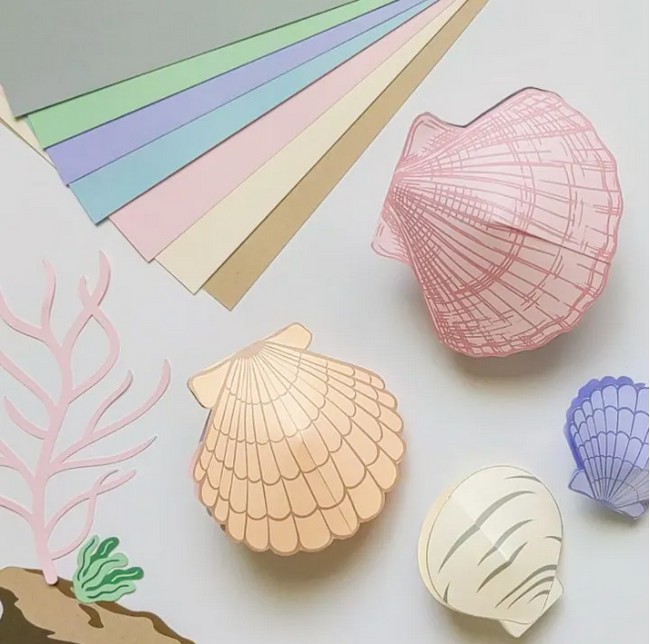 Turn a few paper cups and sturdy cardstock into this cute DIY seashell craft project. This papercraft is perfect for summer beach days and kids' rainy day activities! They're easy to make and can be finished in just a few minutes! It also creates a great children's birthday party or DIY baby shower decoration. These DIY Paper Seashells are cute and thoughtful gifts your kids can make for friends and family this summer.
Free Printable Rainbow Unicorn Banner For A Magical Unicorn Birthday Party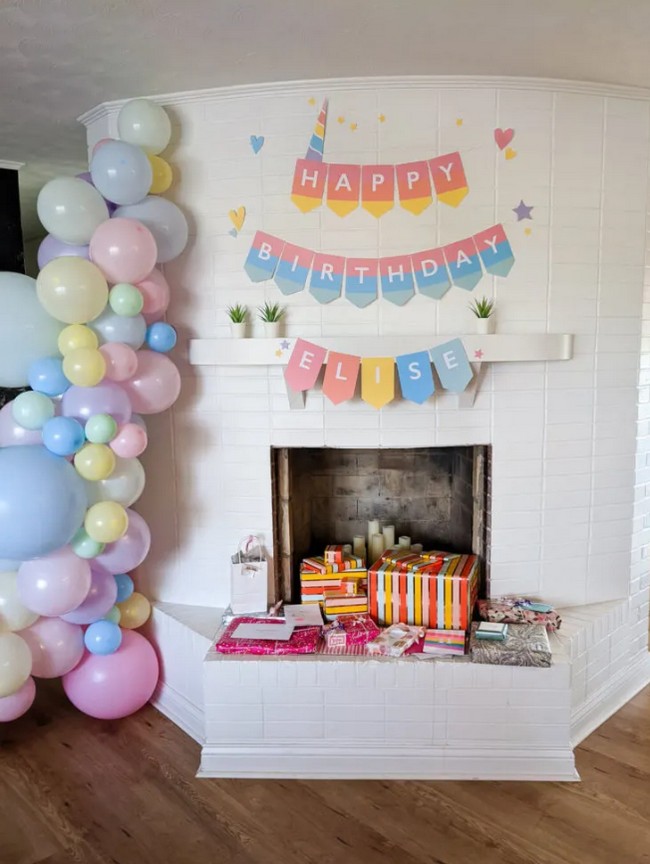 Get the unicorn party started with this free printable, DIY Paper Craft Rainbow Unicorn Banner. Every party is complete with a delicious rainbow unicorn banner to greet guests! This free printable DIY papercraft is a reusable decal banner featuring a magical unicorn and clouds just in time for your birthday party. This fun DIY project provides a great way to add flair while saving money on decorations. Use stand-up wall decorations in the background or hang the banner from ceiling hooks. Brighten up any room with this bright and colorful addition!