Whether you require a place to store your tools or want something that feels like home, this simple DIY pallet shed is the perfect addition to your property. Easy to build and inexpensive, this pallet shed provides valuable storage space and can be completed in one weekend. Complete with detailed diagrams, helpful tips, and all the materials listed in the below projects, these DIY Pallet Shed Plans cover everything you need to know about constructing a large or small pallet shed on your property.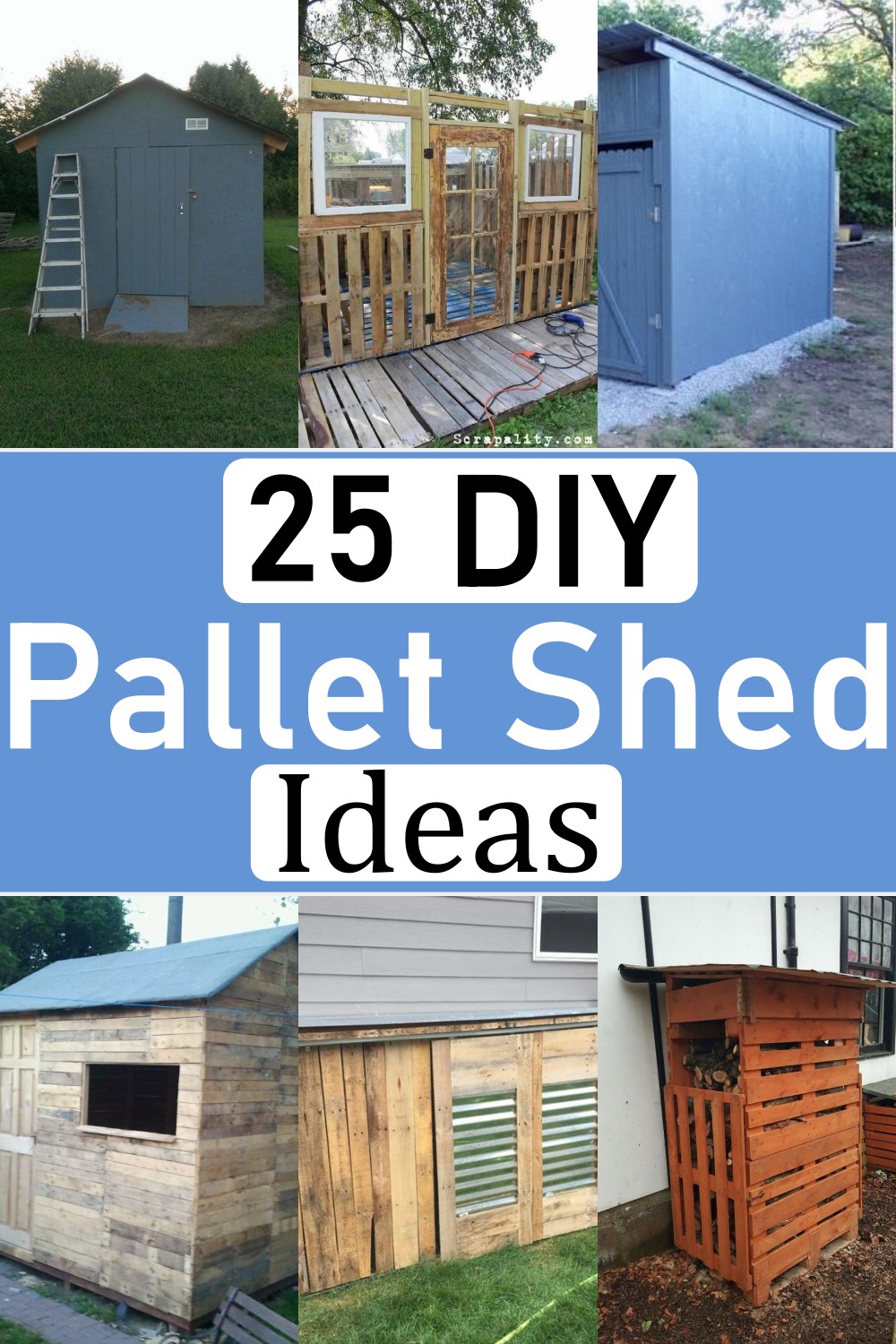 If you're a DIY enthusiast, you probably already know that a pallet shed is one of the easiest and cheapest ways to build your own outdoor structure. The tutorials below show you how to quickly and easily construct a pallet wood shed quickly and easily. A pallet shed is an affordable and easy way to expand your storage space. These sheds can be made from any length of wood and come in various shapes and sizes, so you're sure to find one that works for you.
You Can See: 20 DIY Firewood Storage Projects For Beginners And Pros
How To Build A DIY Pallet Shed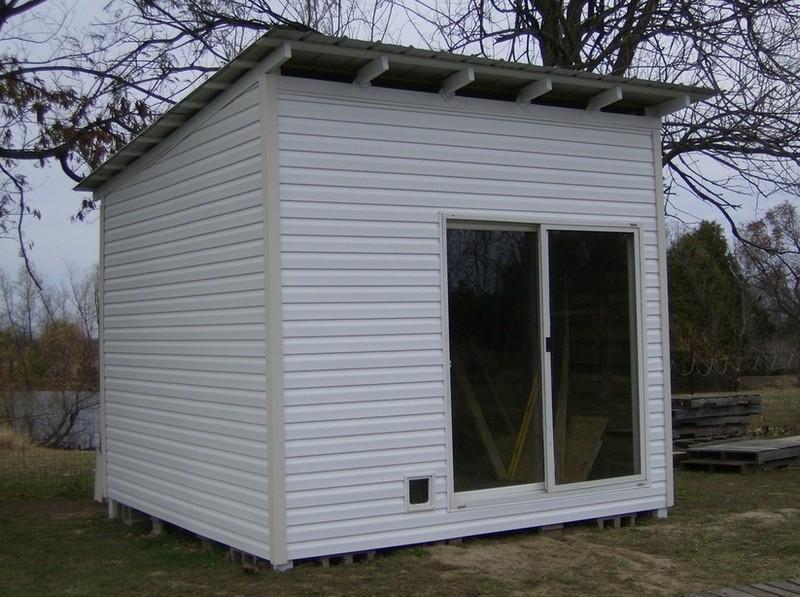 If you want a shed but don't want to pay a lot, consider building one with pallets. You can find pallets for free or purchase ones that have been damaged at a discount. You will also want a power saw and a cordless drill. This pallet shed is excellent for any use that you can imagine. This tutorial will show you to align the pallets and build the walls and roof. This pallet shed is ridiculously easy to make and is excellent for storing your gardening tools, lawnmower, etc.
DIY Pallet Wood Shed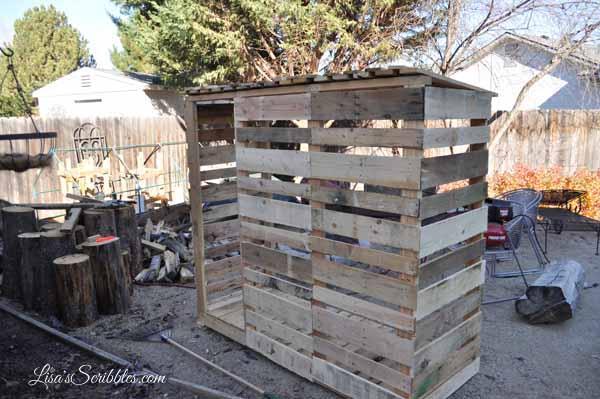 Are you a little short on storage space in your backyard? Why not make a small shed out of old pallets where you can store garden equipment, bikes, and other items? This DIY pallet wood shed is easy to make and can be used for many years. This is a fabulous DIY pallet shed made out of repurposed old pallets. This pallet shed is excellent if you have a tight budget but still need a shed to store your retired lawn mower or tools. See how it's done!
DIY Pallet Shed
This is a DIY project to build a pallet shed for all your backyard needs. Learn how to make a shed from pallets, arrange them in the pattern, and find the best materials for that purpose. This project is perfect for anyone looking to create a space that's both functional and beautiful. And all it takes is very little time and money, making it the perfect weekend project. You will love this idea because it looks fantastic and is built with environmentally friendly materials that are easy to find. What could be better?
DIY Pallet Storage Shed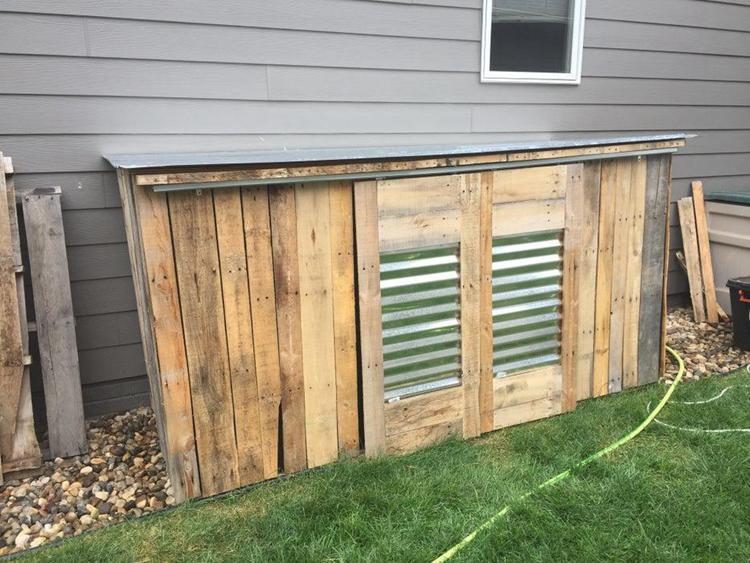 If you want to build a simple shed from pallets, this DIY Pallet Storage Shed is the perfect guide. This shed is designed to be simple and small, so it doesn't take long to build and can house your lawn tools, gardening implements, or even a small motorcycle. Build sturdy and durable storage shed for your backyard with pallet wood. It's spacious, easy to assemble, and combines metal and wood to maximize durability and rigidity. For this project, get some pallets or salvage materials from a friend's business.
DIY Pallet Wood Shed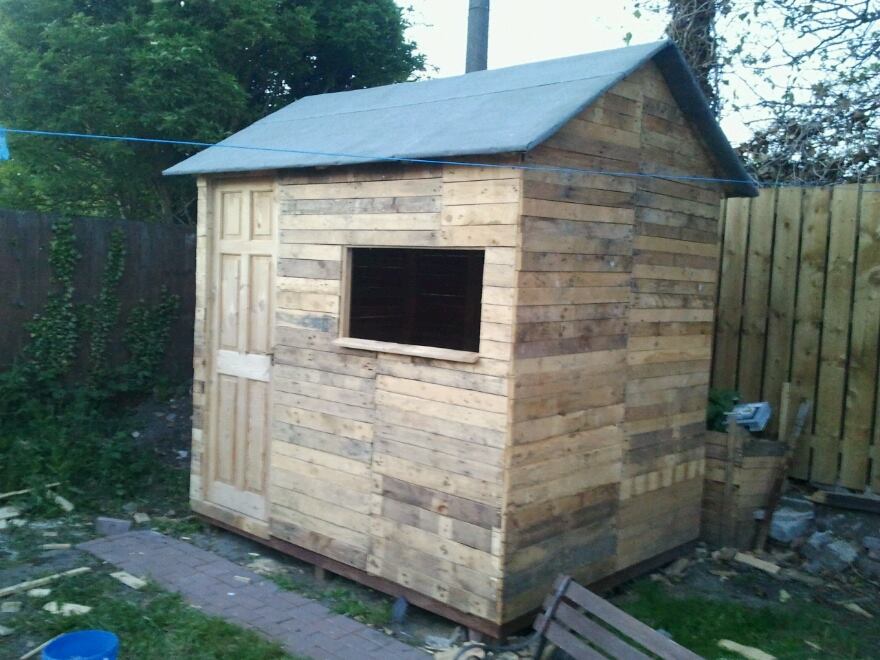 DIY Pallet Wood Shed is a project for anyone looking to make their shed from pallets. You could use it for storage, but it'd also be a great space to get out of the weather. This project also uses most of the pallets you have available, reducing waste. You can quickly build your pallet shed on the weekend or even on a single day. The tutorial will guide you through the entire process of making a small to medium-sized wooden shed using a handful of tools and a few pallets of wood.
DIY Garden Shed From Pallets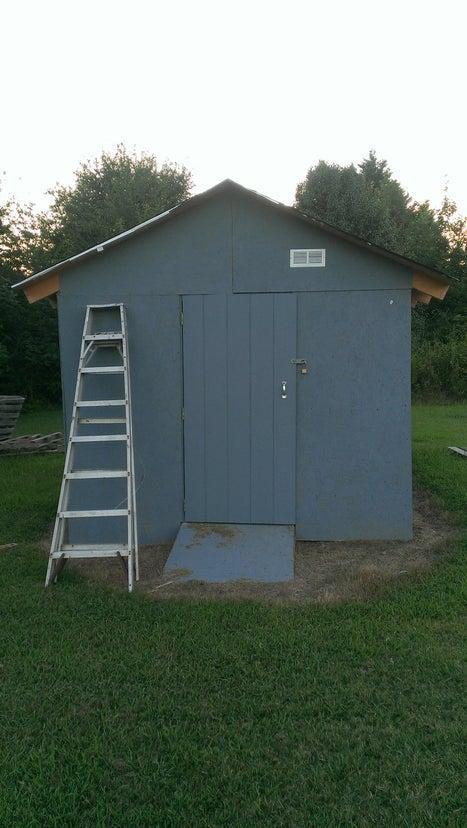 If you love DIY projects and have little money, then pallets can be your best friend. Here is a tutorial on how to build a large garden shed from pallets. The pallets are durable and mostly free or at a very affordable cost, which means that this garden shed comes for nothing! This guide will teach you to build a shed from pallets. The DIY Garden Shed From Pallets is not only space efficient, but it's also sturdy enough to last for years and years.
DIY Pallet Wood Shed
DIY Pallet Wood Shed can be a great alternative to regular wooden sheds. It has a unique and modern look, yet it's still affordable. Besides, you can build your customized shed according to your specific needs and requirements. Do-it-yourselfers now have the right pallet shed guide to start building their pallet sheds. The tutorial considers all the steps to follow, including how to cut the needed pieces, how to put them together in a straightforward manner, and making sure that they can mature onto a giant-sized and robust structure.
How To Build A Pallet Shed
You can build a shed for your yard with enough pallets and basic construction skills. This shed features a loft for extra storage. Once made, this is a great place to store garden tools or other items that don't need to be taken in during the winter months. This video is a step-by-step guide to building a pallet shed with the help of a few tools and some snap-together brackets. See how quickly the project comes together!
Pallet Shed Build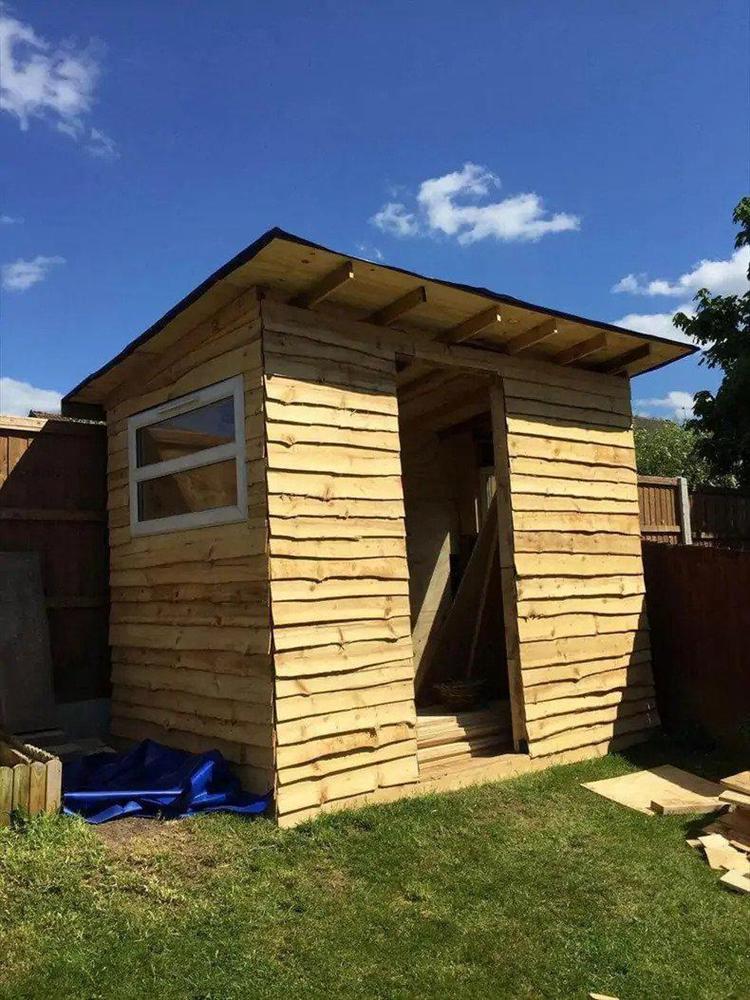 Pallet sheds are an excellent way to save space and cost, and if you're looking for an inexpensive way to expand your property, this step-by-step guide will show you how easy it is to build one. Build a shed with a pallet! Made sturdy and reliable, pallets have been a package solution for decades. Creating your garden storage shed is easy, practical, and cost-effective. And it doesn't have to look like an eyesore either. This step-by-step guide is the perfect way to start a workspace, store your belongings, or use it as a guesthouse.
DIY Pallet Shed Project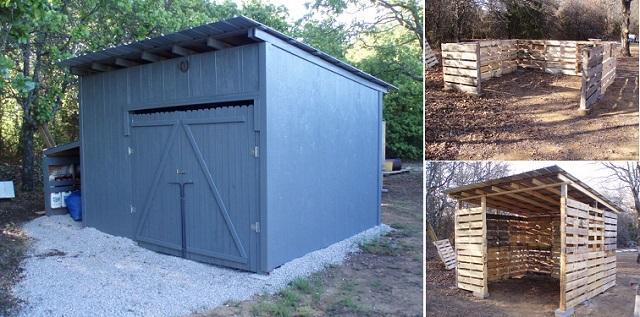 Get this guide to learn how to build the DIY Pallet Shed Project. You'll find out how pallets are made, where to find them, and what type of wood is used. Building a pallet shed will be broken down into step-by-step instructions that are easy to follow and understand so you can use what you have seen on your own pallets and create something unique. Make an easy and inexpensive pallet project out of scrap lumber that's ready to go within one week!
How To Build A Shed From Pallets
This Shed is a Pallet Shed, and it can build by anyone who has an idea on how to design, the structure, and the materials they need to buy. This is an excellent project for you if you have spare time and money. With only four days and a budget of under $100, this is the easy way to make your Shed from pallets. Follow this video tutorial to make your pallet paper shed!
 Pallet Shed Build
This pallet shed is the perfect building that a beginner can make. This video demonstrates the steps required to make a pallet shed similar to this one. The creator includes pictures and explanations of each step so you can build your own pallet shed home. He did not reveal how he made the shed from scratch but showed images depicting the build's progress from start to finish. It is made mainly of pallets and has windows and doors on each side.
DIY Pallet Shed
This DIY Pallet Shed is an excellent addition to any home. It's cheap, easy to make, and can be yours in less than a day! If you have some pallets lying around and need a simple shed, here's an easy way to create one. Make this super affordable pallet shed for storage space. It's a great way to upcycle and repurpose old wooden pallets, like a garden shed or workshop, into something more useful. The pallet is first broken apart before it can be assembled into the structure of this shed. Once the basic frame has been put together, you can add anything you want to store.
Simple Pallet Firewood Shed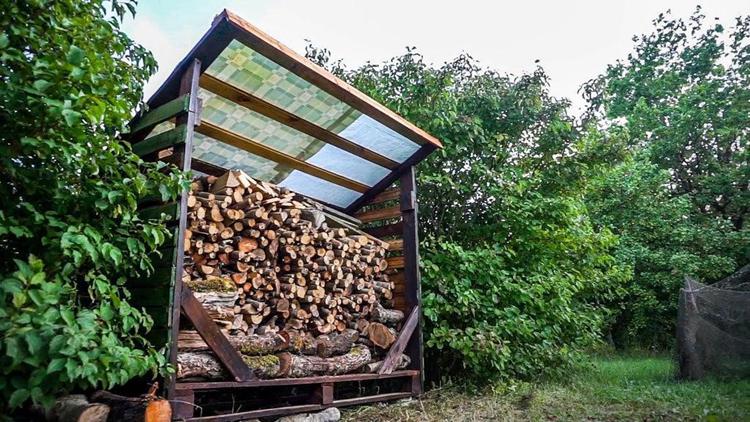 As the temperature falls and the days are shorter, there's nothing better than curling up by the fireplace with your family. However, that doesn't mean you need to sacrifice style or comfort to enjoy a roaring fire. Here's how to build a firewood shed in your backyard that is both functional and beautiful. This guide will teach you to find suitable materials and tools and assemble the wooden pallet into a firewood shed.
Pallet Log Shed Build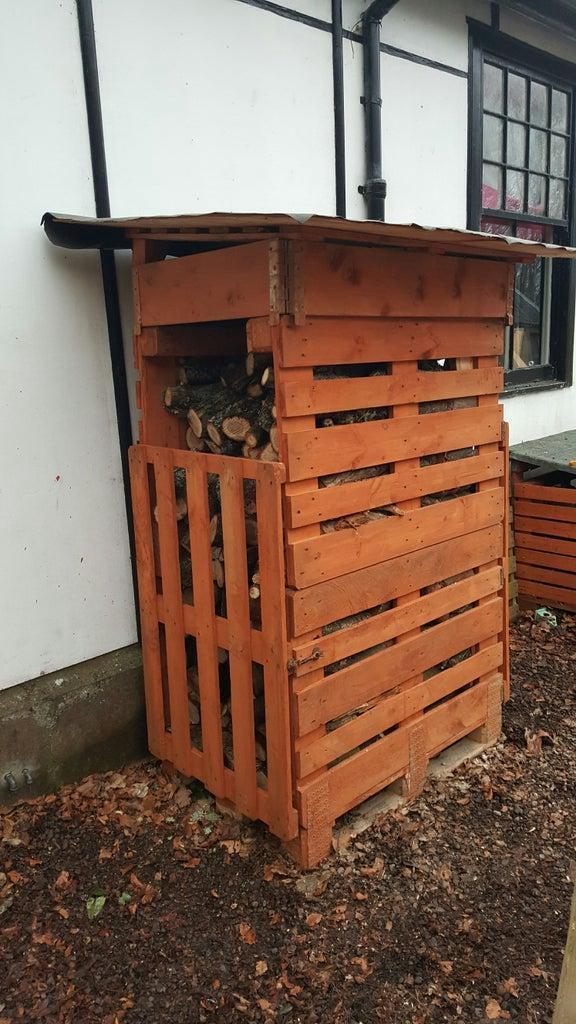 This pallet log shed is the perfect size for storing a pile of firewood and keeping it dry. It's also easy to grab a log out of the shed with its partitioned design. This project can be built in less than a day by someone with basic carpentry skills; however, you may want to take your time when making it so that your end product looks flawless. This log shed is perfect for those who don't have much space outside their house but need somewhere to store their firewood.
Pallet Shed
Do you keep a few pallets lying around? If you do, then this is the perfect project for you. This DIY shed is easy to build, and best of all, it's made from recycled wood! This pallet shed looks like a house and comes with full instructions, so you don't need special skills or tools. If you're an outdoor enthusiast, this shed will be your new favorite place to store your tools, mower, and other equipment. Create this pallet shed by yourself with the following guide to make the pallet shed.
Garden Shed Made With Pallets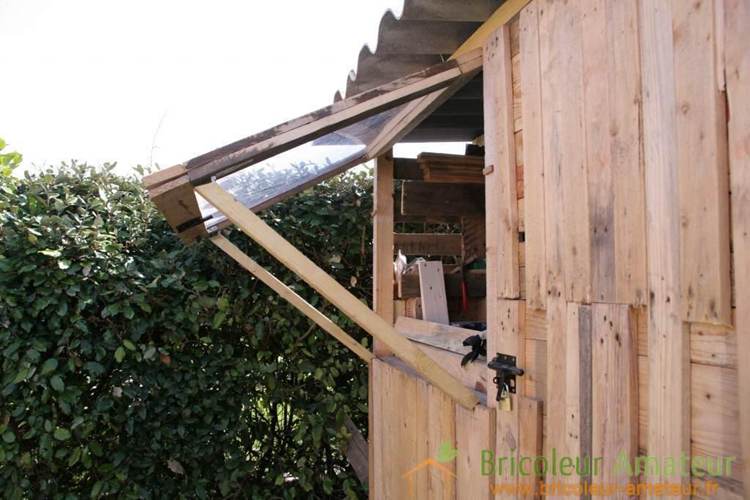 Looking for a small shed but don't want to fork out hundreds of pounds? This DIY garden shed is made from pallets and uses essential tools and skills. It's perfect for a small home or hobbyist! You can create a beautiful pallet garden shed in your backyard with these easy-to-follow directions and detailed diagrams. Whether you're looking to store gardening tools and supplies or just trying to make your yard a little more organized, this simple pallet shed will get the job done.
$20 Pallet Shed
A pallet shed is an excellent option for storing and organizing your stuff, regardless of your budget. For $20, you can build a small pallet shed that will last many years. The best part is that materials are readily available and easy to find in any city or town. This pallet shed design uses a variety of pallets and lumber that you probably have around the house. It's a straightforward DIY project that requires minimal effort. This pallet shed will not just keep your belongings safe but also serve as a beautiful decoration in your yard.
Building A Pallet Shed
A pallet shed is a beautiful way to add storage to your backyard, it's cheap and easy to make, and you'll have room for all your garden tools. You can build one of these pallet sheds in an afternoon. The first step is to make a frame out of pallets; then, you need to cover it with something to keep the weather out. A lean-to can be created by adding an extra plank or two on each side. This is the perfect project to do with your kids and family; it can be built by anyone and is super easy.
Pallet Shed DIY For Less Than $100
Here's the perfect DIY project if you have been looking for an easy and inexpensive way to start building your garden shed! This pallet shed requires only 100 dollars in materials, and it doesn't take much time to assemble - so you can get started immediately! Pallet wood is a fantastic way to add character and value to your outdoor space. This pallet shed allows you to create everything your heart desires; the result will be a cute and practical storage area serving many purposes.
DIY Pallet Tool Shed
If you are looking for a DIY tool shed project, then learning how to build a pallet shed could be the perfect solution. A shed provides a great way to store tools and other items, whether you're trying to widen your property or make your own vegetable garden. This DIY project will require minimal skills and very little money. You'll also learn how to build an essential shed roof out of bargain roofing steel. Plus, this project only costs around $100!
Pallet Firewood Shed DIY
A firewood shed is the perfect storage solution for your firewood. This pallet wood storage shed is a straightforward shed with no roof and door and is easily accessible for loading and unloading firewood. With a pallet wood shed, you can easily store firewood and make it accessible whenever needed. It's a straightforward project you can complete in a day or two if you have the materials on hand and follow the video guide.
DIY Pallet Shed Build
You're making a wise choice if you want a low-cost pallet shed. The materials are readily available, and you can build one in less than a weekend. You will need some tools, but not much. As long as you have a hammer and saw, you'll be able to get the job done. All the materials are inexpensive and readily available. You'll need wood for the door frames and windows, so you might want to ensure that you have that on hand before beginning.
The Pallet Shed Build
This pallet shed guide is the final of a series of shed guides, and it's perfect for those who don't have much space to spare. Pallets are relatively cheap, readily available, and easy to work with, so using them as a base can save you time, money, and effort. This small shed is a great way to use your old pallets. It's small, easy to build, and ideal for garden storage or as an outhouse. The roof is made from heavy-duty tarpaulin with wooden supports at each corner, and the foundation uses some strong pallets as its base. The simple doors and windows are a nice touch too.
Pallet Shed Barn Build
Make your Barn Pallet Shed with this fun, easy, inexpensive DIY project. This is an excellent project for kids, adults of all ages, family members, and even groups of friends. The materials are affordable- you can build one for a fraction of the cost of buying a pre-made shed from the hardware store. Even better, making your barn sheds from pallets feels good because you are recycling pallets, which means less waste in our landfills! Even if you're not into building structures for yourself or others, these tip sheets would also make great gifts for someone who appreciates handmade gifts.