Are you ready to build some amazing DIY projects with pallets? With so many beautiful projects and designs, you will surely find something you would love to make. Whether you choose the easy or hard plans, they all look fantastic. Pallets do great projects for those with a DIY or crafty bent. There are so many different woodworking uses of pallets, from the simple to the complex - and they are relatively easy to find and free to use. This is a great collection of DIY Pallet Projects you can use for any purpose, whether making your own furniture and accessories or creating a fun masterpiece for your home.
Creating your own DIY Pallet Projects is easy, fun, and inexpensive. Whether you're looking to make something for yourself or give it as a gift, this book provides a wealth of inspiration and information on creating various projects with recycled wood pallets. From small accent pieces to a full-fledged garden shed, this book will help you turn those old pallets you've been collecting into fantastic items around your home or garden!
Whether you're looking for a unique gift idea or an easy way to spruce up your home and yard, these 25 DIY Pallet Projects are sure to inspire.
DIY Pallet Vanity With Shelves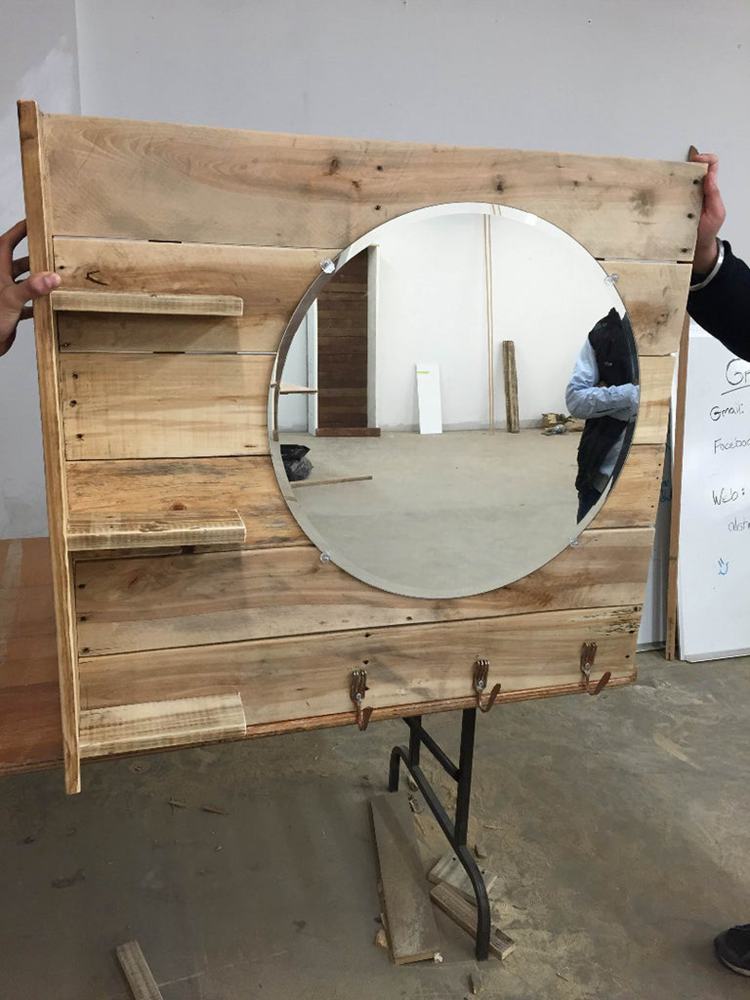 Pallets can be used for several projects, such as furniture and storage. But, one of the easiest ways to use pallets is to make a vanity. With just five pieces of pallet wood, a mirror, and some supplies from your local hardware store, you can make this easy DIY Pallet Vanity With Shelves for your bathroom. This pallet shelf is super easy to assemble and is a great piece for adding additional storage to your bathroom. You can leave the whole thing unfinished and use as it is or paint it to match your décor. It can also be used as a bar cart or bookcase, just like our DIY Pallet Shelves.
How To Build A Modern Pallet Sofa Bed
Let's build a modern sofa bed with pallets. The perfect addition to your living space, this pallet sofa is both sturdy and comfortable. Watch the video below for step-by-step instructions on how to make this project. Learn how to make this easy and inexpensive DIY pallet sofa bed right now. Use free pallets to make this awesome-looking piece of furniture, and you'll be surprised what else could be made from old recycled wood! This project is super easy!
DIY Pallet Wood Nightstand
Accent your decor with this DIY Pallet Wood Nightstand. Crafted from sustainable and durable materials, this nightstand is an environmentally friendly way to add flare to your bedroom or office. A great little nightstand made from pallet wood and a few other things! This stylish modern design is perfect for small spaces and easy to build. This project can be customized using different pallets or finishing the unit with paint, stain, or no finish.
DIY Cornhole Pallets
Why not try your hand at making some pallet cornhole boards? This requires some simple measurements and sawing, but the result is truly worth it: beautiful wooden pallet cornhole boards. You'll get some pallets, which are usually free and are great quality wood. Then you can use a drill press and a hole saw, which is this little tool that will let you cut in the shape of whatever hole you want. You could go for an arched look or wherever you want to, depending on your design and how much money you want to spend. Follow these easy step-by-step directions to build your version of this backyard favorite.
DIY Pallet Table Workbench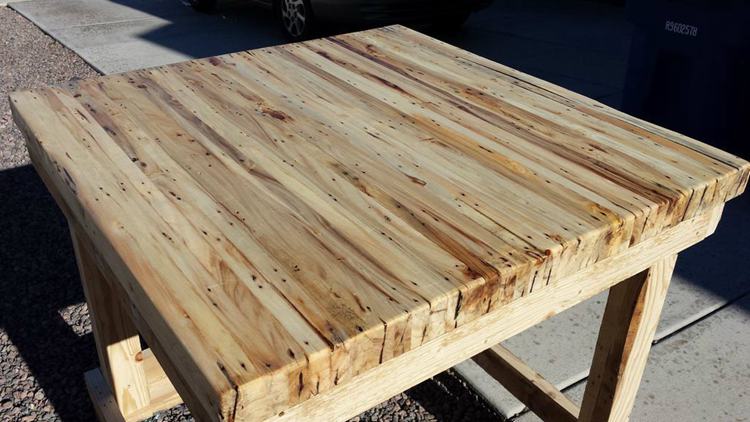 If you have any pallets left in your garage or the backyard, you can use them to make amazing and useful stuff. For example, this amazing DIY idea made a beautiful pallet table workbench. All you need to do is glue some pallets together, then cut and sand them into shape. After that, attach them on four sides and make space for your legs with brackets. Also, use wheels instead of legs so it can easily move around.
DIY Pallet Shed
Building a pallet shed is something that every DIY enthusiast should know how to do. This guide will show you exactly how to make your pallet shed, no matter the size or design of your yard. It's not an overly difficult project, so both beginners and experts can utilize this guide. Use pallets and wood to craft a garden shed that looks good and is built to last. With this guide and the right tools, you can easily make the structure yourself and save money going against professional labor costs.
DIY Pallet Table
Make this DIY pallet table to add a rustic touch to your dining room. It is not just a good-looking piece of furniture but also has a sturdy construction. This pallet table is easy to make, and you can use it as a dining table, coffee table, and even a crafting station in your living room. The best part is that it will be eco-friendly. As you don't need any heavy tools or machines, it will not cause much trouble while doing this project.
DIY Pallet Headboard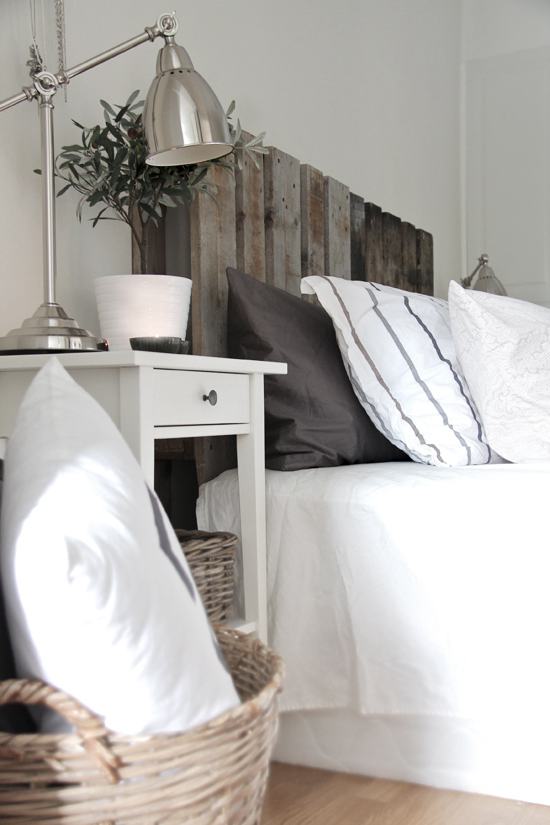 Are you looking for a budget-friendly way to update your bedroom? This DIY pallet headboard is a great option! It's easy to make and customizable to fit well in any decor. All you need are some scrap wood, paint, bedposts, and screws. If you're looking for an easy project that uses the most common materials but still looks amazing, this is the one! See how to create a headboard from weathered wood pallets.
DIY Pallet Bookshelf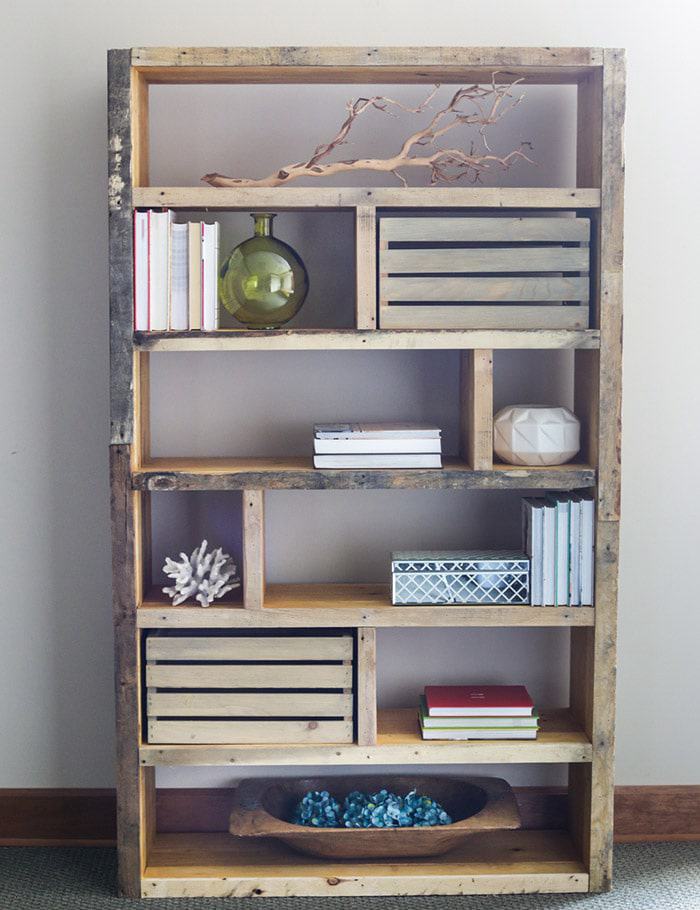 This DIY pallet bookshelf project is a great way to repurpose unwanted wooden pallets and make your unique style. This DIY bookshelf is a great addition to any room. The reclaimed pallet boards give it a rustic and eclectic look, which goes well with most decor styles. You could make your bookcase as big or as small as you'd like depending on how many books you have, but it would be great for small spaces like an office or bedroom.
DIY Pallet Cabinet
Looking to build a unique and rustic pallet cabinet? This DIY Pallet Cabinet is just what you need. It's perfect for any room in your house. The tutorial will show you how to make the base, sides, door, divider, and shelves. You can make this as a coffee table or dining table as well. Assemble them with screws and stain the cabinet to give it a nice finish. The DIY pallet cabinet is a unique way to show off your workspace. This will make the perfect addition to your living room or office and fit perfectly with any decor.
LED Pallet Lamp
In this video, you will be able to know how to make a pallet lamp by yourself. It is not as difficult as it looks, and you may use different types of wood while making the lamp. You could also decorate it with your soul or attach some decorative lights! You will need only sheer dedication and some pallets. The first sign of success is confidence in yourself. The result is a simple yet stylish lamp that is perfect for your home or office.
DIY Wood Pallet Bed Frame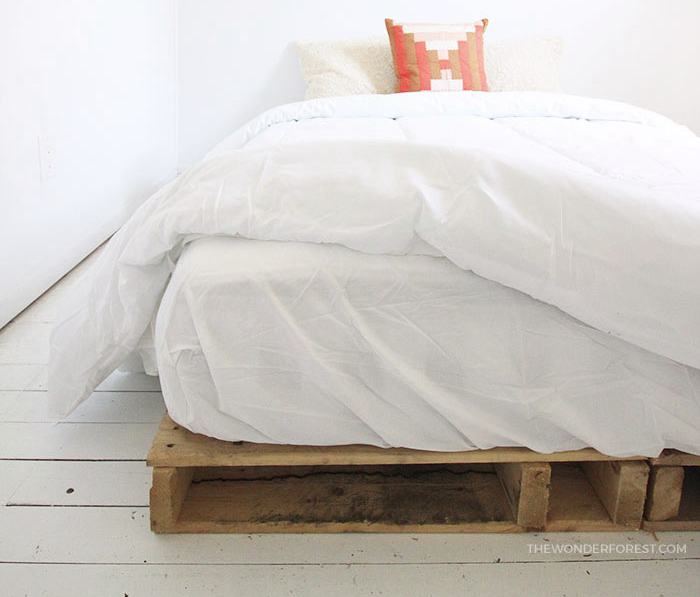 Who says you can't have a custom-made bed frame from reclaimed wood? This DIY project will show you how to build a rustic pallet bed frame. You only need basic carpentry skills and a little time to make this pallet bed frame. Use our pallet bed frame to create a beautiful and sustainable bed. You can paint it any color you like or stain it to achieve the look you're after. The sturdy yet lightweight structure is easy to assemble with wood glue and nails. With this DIY tutorial, you can create a rustic yet elegant pallet bed frame for your bedroom.
See More: DIY Platform Bed Frame Ideas
DIY Wood Pallet Compost Bin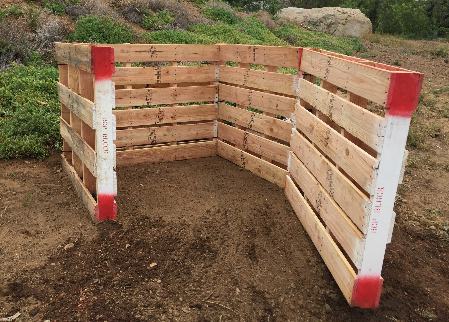 This simple and easy-to-follow Pallet Compost Bin is a great way to recycle and turn your wood pallets into an attractive compost bin. You can easily make this in 1 day with some basic tools, without spending thousands of bucks or taking 30 minutes to learn how to do it. If you're always looking for low-cost, simple ways to improve the sustainability and convenience of your daily life, then this compost bin made from pallets is for you. If you have a few pallets lying around and don't know what to do with them, this DIY project will be perfect for you.
DIY Pallet Goat Shelter
Pallets are easy to find and cheap but can also be used for other things besides hauling cargo. These wooden pallets can be easily transformed into a goat shelter with the help of a few basic building materials. This step-by-step tutorial teaches you how to build a safe, sturdy, and durably snug and sturdy so it will stay up for many years. With a little bit of elbow grease and some reclaimed lumber, you can create a sturdy shelter for your goats.
How To Build A Pallet Shoe Rack
Build a sturdier shoe storage rack, more stylish and cost-effective than those store-bought models. A pallet shoe rack is a perfect way to bring organization to your home's entryway or mud room. This easy DIY project will not only help you organize your shoes, but you'll be able to repurpose those old pallets that have been laying around in your garage. This is one of the easiest projects because you don't need a bunch of tools for the project (just hand tools, sandpaper, and wood glue). And all of these materials are easy to find at hobby or hardware stores.
Pallet Bedroom Wall Build
This bed frame is so easy to make and take apart that you'll get spoiled. It's perfect for a trailer or camper since you can unstack it when not in use and re-stack it neatly when needed. This DIY project is an ideal way to recycle old pallets and turn them into something unique and beautiful. The craftsman shows you how to create this bedroom wall using pallet wood by routing out different-sized pieces, then assembling them to form a puzzle-like aspect.
How To Make A Pallet Bench
This pallet bench is one of the easiest things you can make, and it looks incredible! With just a few pallets and some screws, this bench can be completed in less than two hours and will become your go-to spot when you need to relax. Learn how to make a pallet bench with this step-by-step video tutorial. It's a simple project you can do on a weekend that will improve your outdoor space and give you a conversation piece for years to come.
DIY Pallet Bench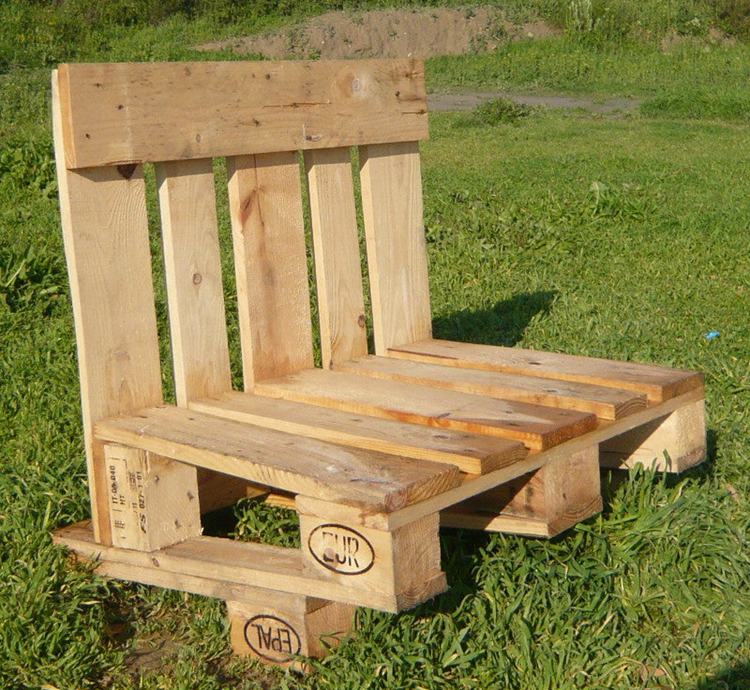 Turn an old pallet into a unique seat that you can use indoors or outdoors. This DIY pallet bench is perfect for the garden and fits nicely into a minimalist-styled home. This DIY pallet bench is made from a single wooden pallet, simple tools, and a few decorative touches. The steps to make this DIY pallet bench are very simple; follow the tutorial for detailed instructions. You can turn this project into a quick Sunday afternoon project or one you save until later to make over the holidays.
DIY Pallet Accent Wall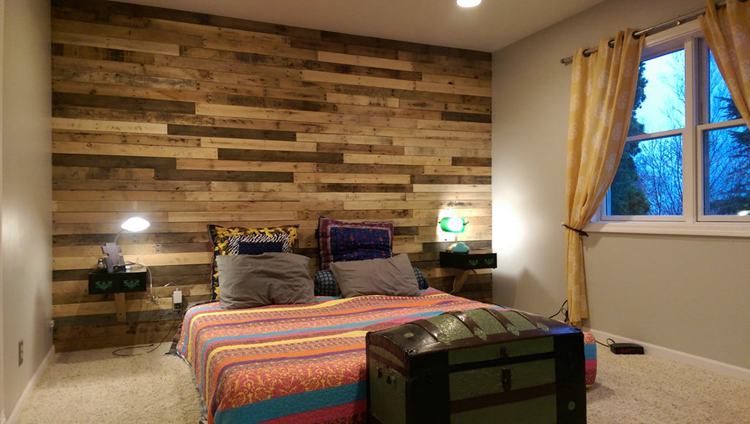 Wood pallets are a wonderful material for building DIY home decor. Not only are they cheap and lightweight, but they are also durable, easy to work with, and look very fashionable. And all this without spending a dime! This project is simple and fun, and almost anyone can do it. This project will turn your dull wall into an interesting one; that pallet wood looks stylish and easy to maintain.
DIY Pallet Hammock Stand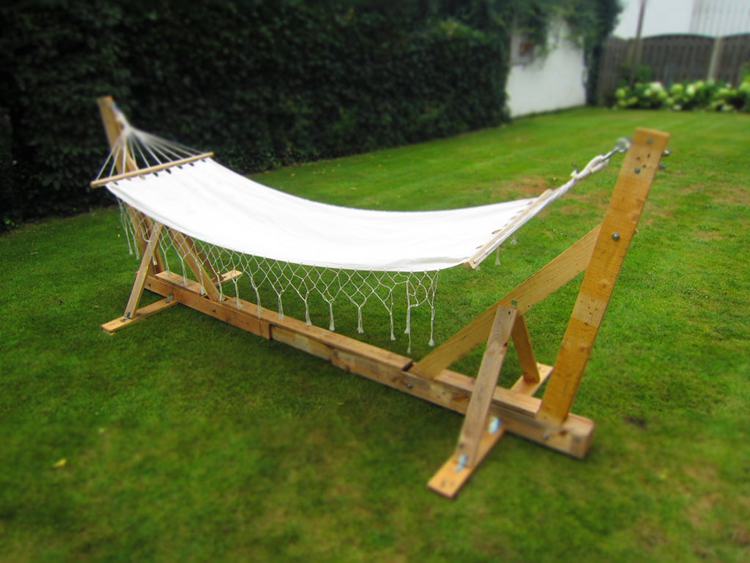 Controlling the pallet size, you can make any size or design of a hammock stand. This is a very simple and easy DIY project for all levels of DIY enthusiasts. The steps are clear and easy to follow, with plenty of pictures to help you along the way. You will learn how to make a hammock stand with pallets. This is a simple project that will only take a day or two, depending on how much time you want to spend working on it. This step-by-step guide will show you how to get the best out of old pallets and create an amazing pallet hammock stand.
DIY Pallet Table
If you love the look of pallets but want to use them for something a little more permanent than a fence, this DIY project is for you. With these easy steps, you can make a sturdy and attractive table from pallet wood. This is the perfect table for the outdoors and can help you spend your time with friends around. You can also use creativity to paint the board in any color or style.
How To Make DIY Pallet Planters
If you love flowers and gardens but cannot keep them due to lack of space, this article is for you. This tutorial will tell you how to make your own pallet flower planter with different colors for easy identification. Pallet DIY planters are one of the easiest and cheapest ways to add some gardening tools to your backyard. This simple DIY pallet planter is great not only because it's easy to make but also because it's cheap. All you need are some pallets and paint, and you're ready to roll.
DIY Pallet Coffee Machine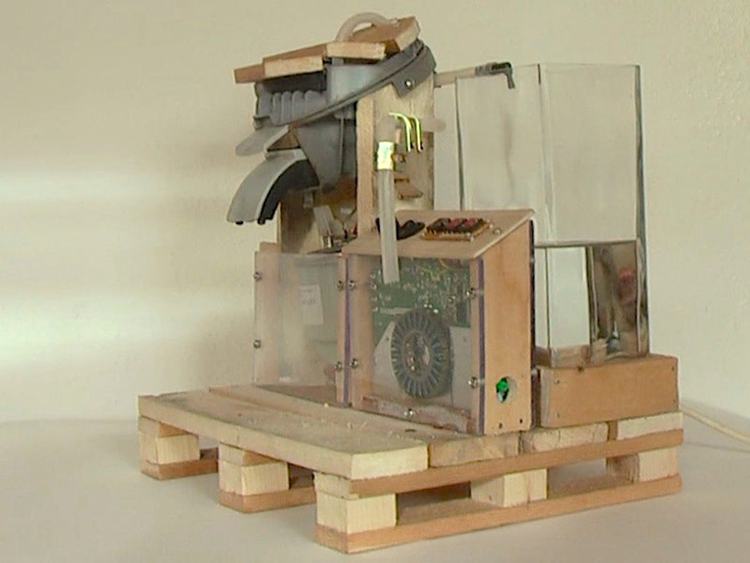 Sometimes you need a coffee machine that works fast and looks good. This DIY pallet coffee machine is a great alternative to buying a more expensive model. It leverages the beauty of repurposed wood and makes your morning routine even better. This DIY Pallet Coffee Machine is the perfect definition of repurposing. Create this cool pallet project, made with only a few pieces of pallet boards. This pallet DIY coffee machine is simple and easy to build, as detailed in the link below.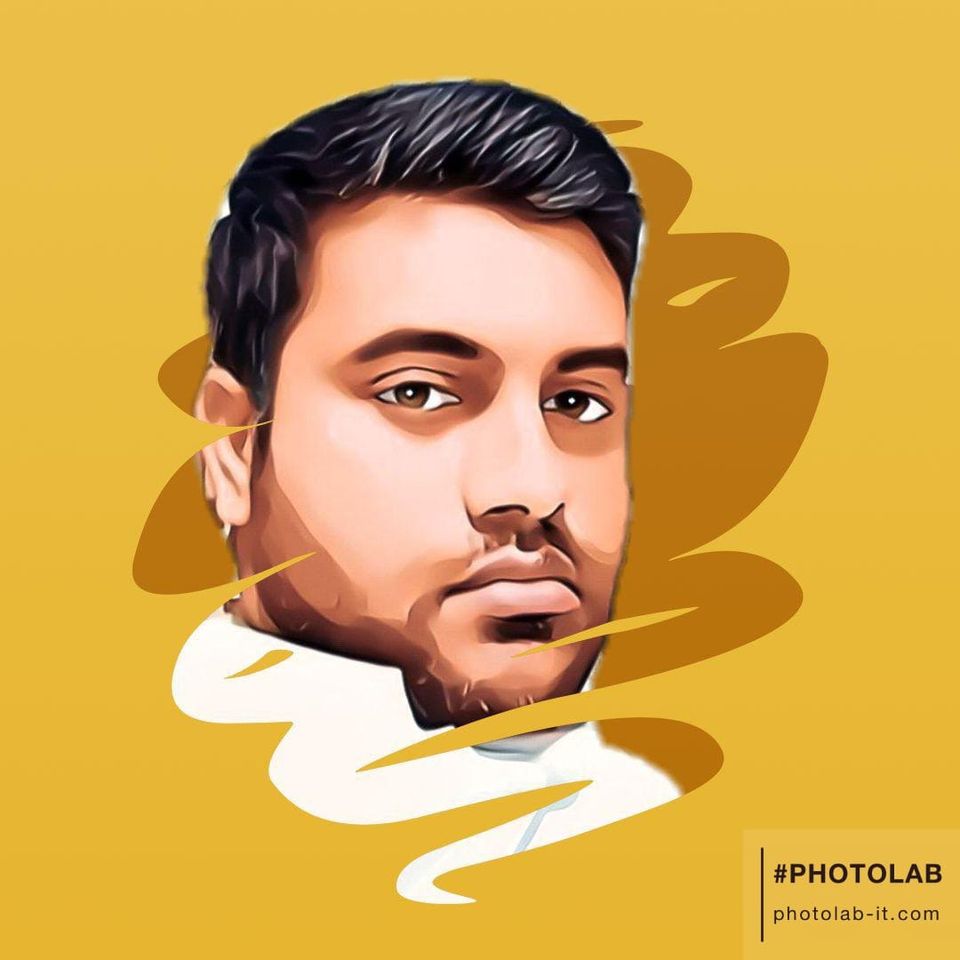 I am Raza, a crafts expert with 6 years of experience. I run this site for DIY lovers to provide the most exciting projects and ideas for your home, office, and everyday life. See More