Transform your medicine cabinet into the ultimate storage space for your everyday products. Creating an organized DIY medicine cabinet is a great way to tackle your bathroom. It will cut back on the clutter and bulk and allow you to see what you have and quickly find any items you need to use. You can make one yourself with some simple materials and build it in one afternoon for a storage solution that lasts a lifetime! If your medicine cabinet is not tidy, you are probably in need of these projects. They are simple and quick to do with things you probably have at home. The best part is that anyone can do it!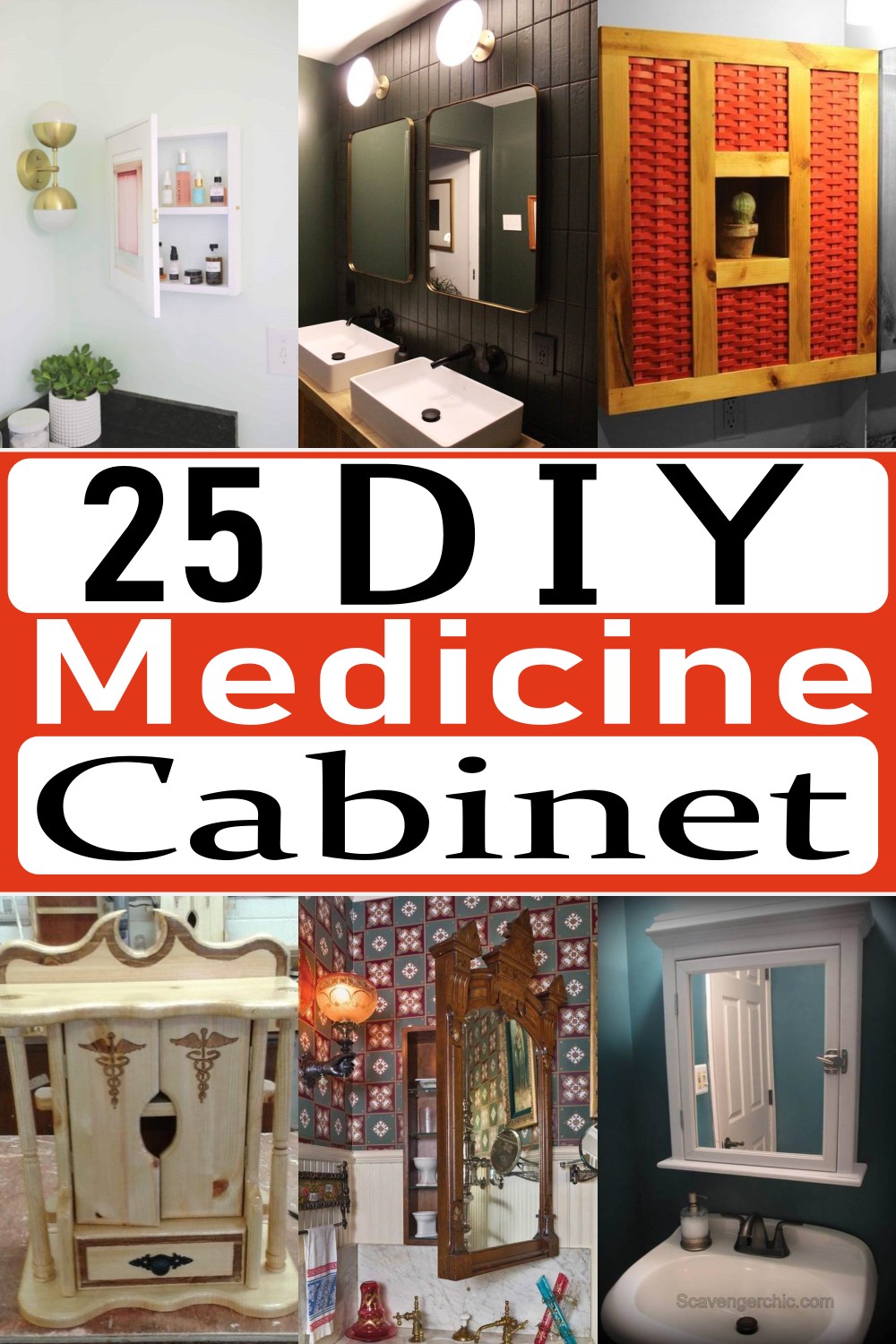 Medicine cabinets are handy for storing medicines, toiletries, and other essentials. But some people do not have enough space in their bathrooms to install a medicine cabinet. The medicine cabinet is a space that needs to be organized. You never know when you may need a bandage or some cold medicine, so it's essential to have everything in its place. When it comes to medicine cabinets, there are many options to choose from. You can get ones with glass fronts, wood fronts, mirrors, and so on. But they all have one thing in common: they take up a lot of space!
Here are 23 brilliant DIY Medicine cabinet organizing hacks that will change how you think about keeping your bathroom organized!
Things You Need:
A medicine cabinet with doors
Plastic drawers or shelves (optional)
A hammer or screwdriver
 Nails and screws
Benefits Of DIY Medicine Cabinets
There are many benefits to installing a DIY medicine cabinet. For example, it's a great way to save money on a home improvement project. In addition, you can customize your medicine cabinet to fit your specific needs and preferences. Also, this type of medicine cabinet is easy to install and does not require professional help.
The benefits of installing a DIY medicine cabinet include:
Adding extra storage space where you need it most
Creating an area for guests to store their toiletries and other items
Giving yourself more space to store cosmetics and other personal items
How To Build A Medicine Cabinet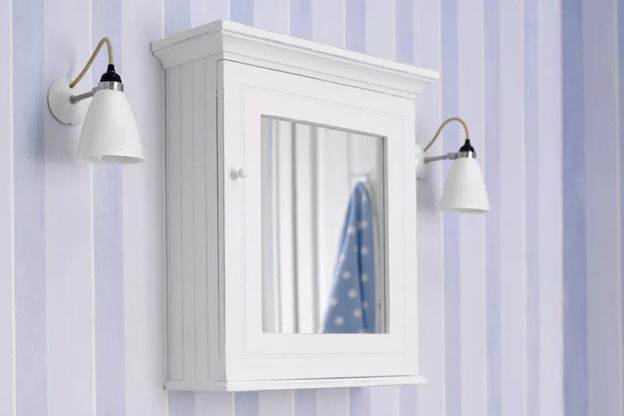 If you want to build a medicine cabinet yourself, follow this how-to guide. It can be done with no prior experience in carpentry or woodworking. Accent your bathroom with this elegant and functional medicine cabinet. It's a more affordable alternative to big-box store cabinets and can be built at a fraction of the cost. This one is more like a piece of art, and it will look great in any bathroom. It's one of the easiest projects you can find on building furniture. Not only will the result be beautiful but also very practical! It will be instrumental in organizing your medications, keeping them all in one easy-to-find place.
DIY Picture Frame Medicine Cabinet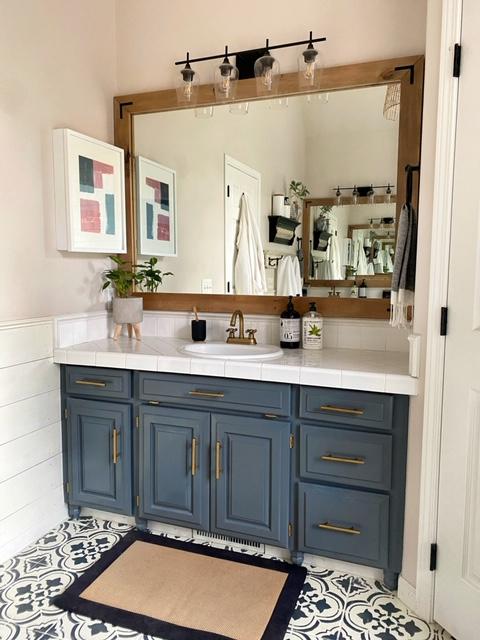 A DIY medicine cabinet can be a great way to turn an unused space into something more functional. Organize and hide your medicines the way you want them to be seen. With this DIY Picture Frame Medicine Cabinet, you can give your medicine cabinet a classy touch while at the same time keeping medicines well-hidden from children. It can be used as a countertop too. If you want to add more storage and glamor to your bathroom, try making your own medicine cabinet. This project is easy and affordable, and it can be customized with any style that suits you.
You Can See: 30 DIY Vanity Table Ideas
How To Make A DIY Medicine Cabinet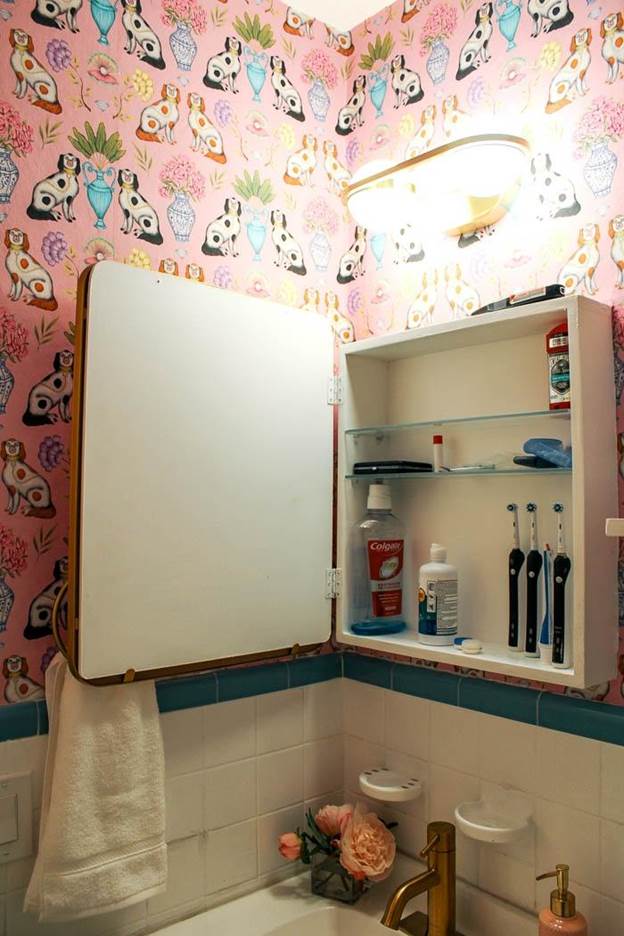 Making your own medicine cabinet can be a fun and satisfying project. It's also a practical solution if you're looking to add some storage to a room without spending much money. This medicine cabinet is made from inexpensive materials, and it looks just like a regular cabinet, but it acts as a wardrobe for your medicines. As far as this project is concerned, you will need MDF boards, a hand saw or any other drill, a screwdriver, a paintbrush, and some hinges. It is more convenient than having a separate cabinet for each child to keep their medicines in, and the kids love getting their own medicine without having to ask for help. It is excellent as it's pretty and straightforward while also being functional!
DIY Wooden Medicine Cabinet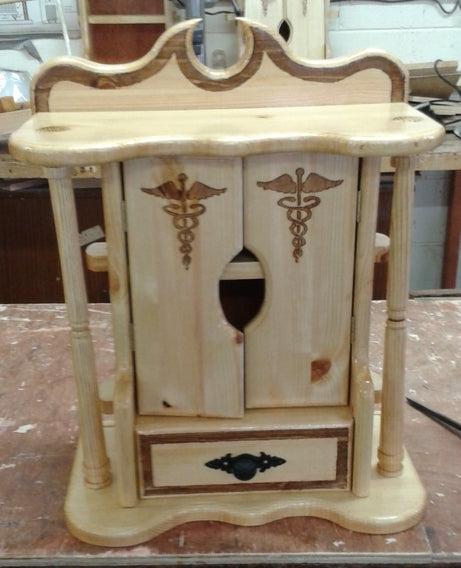 A wooden medicine cabinet is an excellent addition to your home. This detachable wooden DIY medicine cabinet is handsome and durable, featuring a classy exterior that allows it to be carried around anywhere. Inside it has smaller shelves that can store two different sets of things. The good thing about it is that it can be carried around anywhere. It is essential to cut every part with a template that usually fits. This is wonderful for any home and can be carried around and displayed in various places within your home.
Reclaimed Wood And Plastic Medicine Cabinet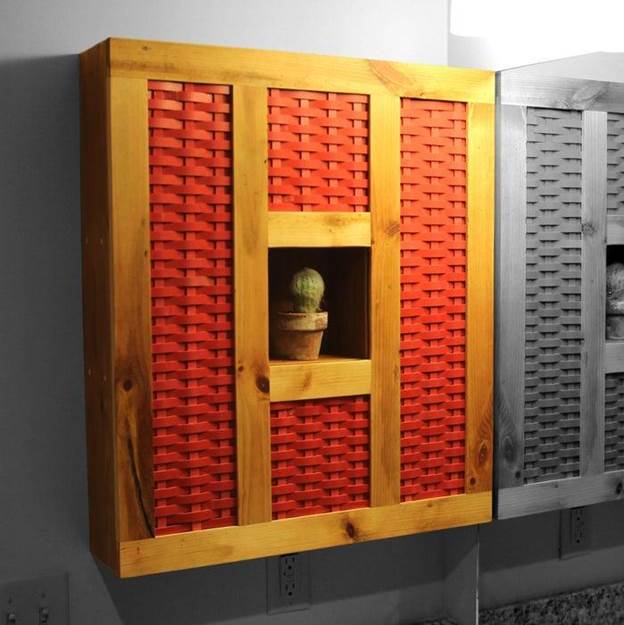 Don't let the countertop clutter ruin your bathroom. This reclaimed wood and plastic medicine cabinet provide a good amount of storage. The unit features one door with a shelf, four adjustable shelves, and an interior mirror. Make a medicine shelf that you can also decorate with beautiful wood and plastic. Reclaimed pine and PVC panels create a unique look, as do mahogany deck balusters, luan plywood, and other reclaimed materials. Cut wood to size, form tongue, and groove joints, assemble what is needed, cut PVC sheets, form woven panels, clamp and trim them, then finish off with plugs for added security. All this without complicated procedures!
DIY Recessed Medicine Cabinet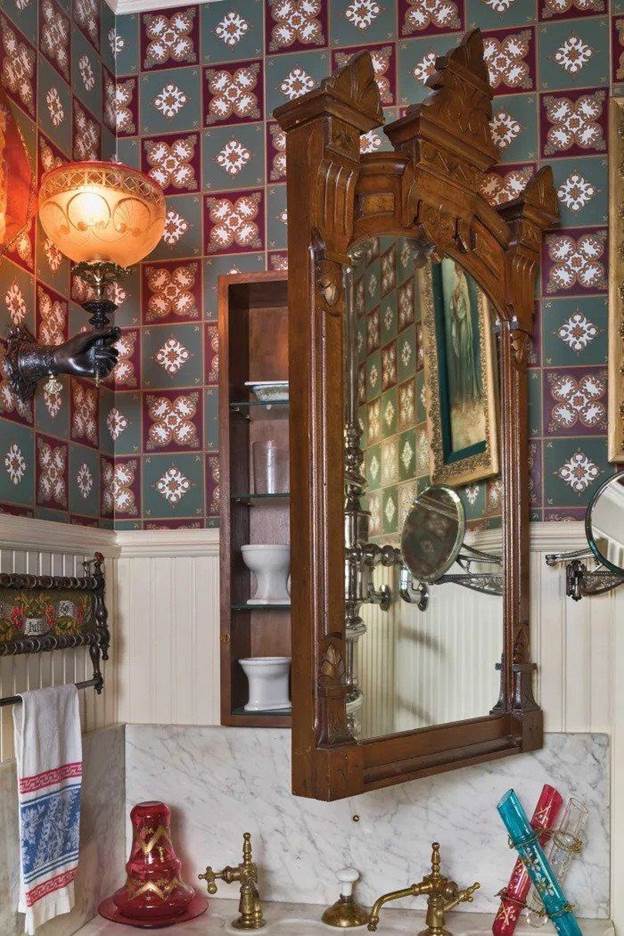 Turn your bathroom into a home spa by creating this DIY Medicine Cabinet out of a recessed medicine cabinet. Creating a medicine cabinet built into the wall can give your bathroom a sleek look and save you space without sacrificing style. You can create a recessed medicine cabinet into the wall and give your room that Victorian feel. The most important thing is to make sure that the wall you are drilling into is somewhat sturdy. The cabinet is built-in, with a proper frame and hinge to be opened like any other cabinet. This DIY project is simple to execute, but it requires some healthy DIY project know-how.
DIY Modern Medicine Cabinet Makeover
A perfect creative way to hide the mess in your bathroom. A little adaptation of an old and worn-out cabinet can make a real difference in your bathroom's overall look and feel. If you love DIY home improvement projects, you'll love this medicine cabinet makeover! You can always make something out of the old. This is a custom wood and tile built out of an old medicine cabinet. The flat side of a recommended trowel can help fix the tiles; then, you leave them to dry. It is a simple, beautiful, and modern medicine cabinet. You can turn an old medicine cabinet into something functional and practical in your bathroom. Add tiles, hang with hardware, and you are ready to go.
How To Build A Bathroom Medicine Cabinet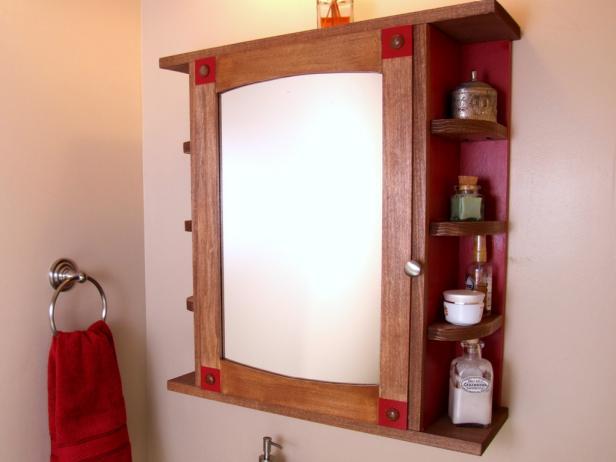 If you have in-wall space for your cabinets, this is the perfect beginner project. Building a bathroom medicine cabinet is not difficult if you use suitable materials and follow instructions. This way, you'll ensure smooth sailing during construction and be able to install your finished product in no time! The instructions are easy to follow, and the result will be a cabinet that is beautiful, functional, and ready to install. You can build a handy insert or corner unit that will make a statement in any bathroom in no time at all. This free plan will show how to build a medicine cabinet that anyone would be proud of.
DIY Hidden Medicine Cabinet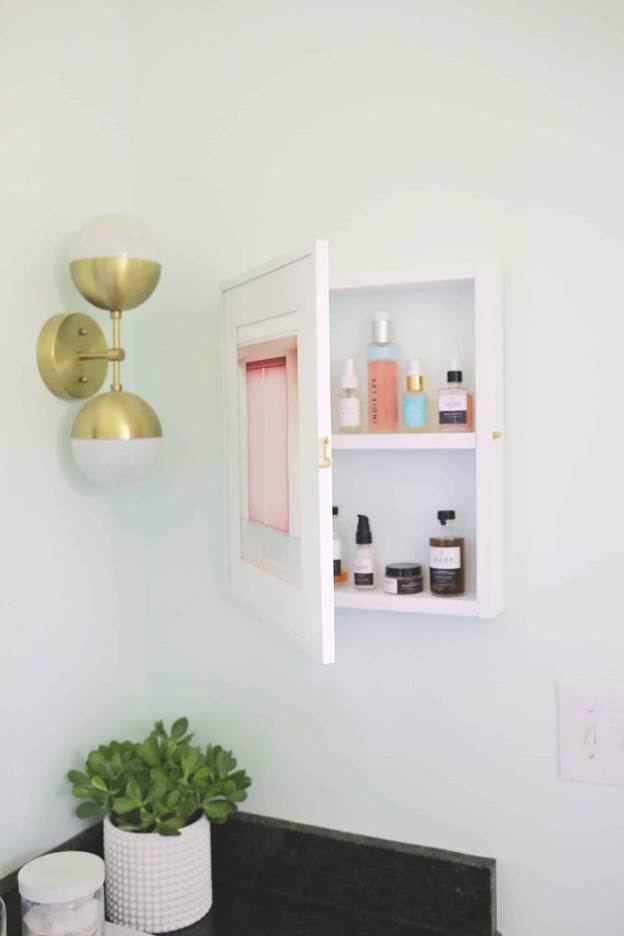 The DIY Hidden Medicine Cabinet offers a secret place to stash your medications and personal items. Place it anywhere in your home, from the bathroom to the bedroom, above the reach of children, where no one will see it at first glance. It features two interior shelves and enough room for health bottles and beauty products. This medicine cabinet is made up of a solid wooden frame, and it comes with two interior shelves. Each shelf has enough space to keep a few bottles of your favorite medicines or cosmetics and, at the same time, keeps them hidden from the eyes of your visitors.
Medicine Cabinet With Mirror Door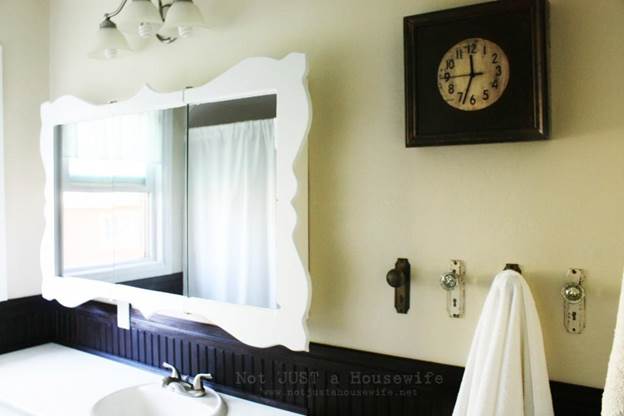 In a world with many exciting medical advancements, it's easy to forget how functional the tried, authentic medicine cabinet can be in a world with many exciting medical advancements! Just think of all the times you've used it in the past - it is a valuable part of any home. This attractive wood medicine cabinet is disguised as a mirror door, but it reveals its true purpose when opened up (as shown in the picture). It's a great way to accessorize your bathroom and has some hidden storage inside. This fascinating Medicine Cabinet With Mirror Door is a perfectly disguised medicine cabinet that can be opened up and used whenever needed. The wood construction makes it easy to close, so your storage space will always be concealed behind the mirror door.
DIY Medicine Cabinet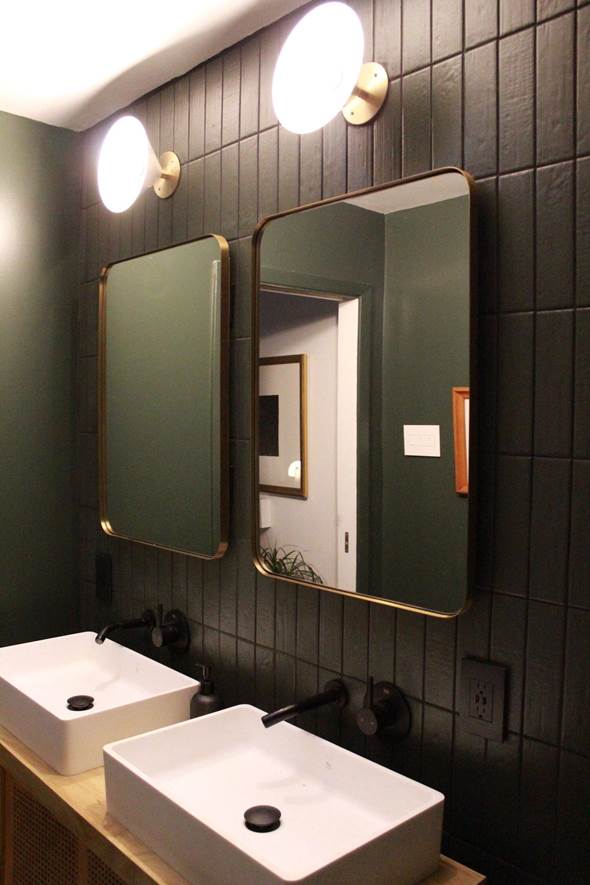 Having a medicine cabinet in your bathroom is essential, mainly to keep first aid kits, medications, and toiletries out of sight. Keeping your medicine cabinet organized makes it easier to access things when you need them. Storing your medicine bottles and canisters in a bathroom mirror cabinet is a great way to get them out of the way while making them visible at the same time. This DIY medicine cabinet uses a mirror and door hinges to create a custom look that you can coordinate with your existing bathroom. It is easy to build and more affordable than purchasing one in a store.
How To Build A Large Medicine Cabinet
Building a larger medicine cabinet, as opposed to a small one, will be less expensive, require less time and materials, and still be just as stylish. With careful planning, you'll have everything you need for your large cabinet, whether it's a mere last-minute addition or something you've been planning for years. The classic styling of the Medicine Cabinet will evoke memories of the past in any bathroom. It has a double door that opens up with room inside to store items like soap, toothbrushes, and toothpaste. Since it is on wheels, you can quickly move it around in your bathroom with ease.
How To Make A Wooden First Aid Cabinet
When making a first aid kit, it's essential to get everything right. Measure your wood and cut accordingly. Then measure the front panel, and don't forget to glaze the hospital sign on the box. The idea of having a First Aid Box in your home is not a significant issue. It is always advisable to have one at every place you live or any other establishment where you may be residing, no matter how far away from civilization these places are. You can use the First Aid box to bandage yourself or an injured person if needed. This box will also contain instructions on administering first aid if you are not familiar with these things.
Vintage Medicine Cabinet DIY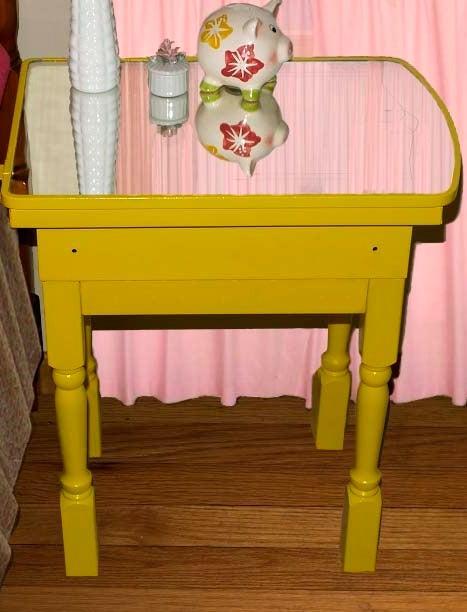 If you have an old cabinet or wardrobe, here is a DIY project that can help you repurpose the whole thing. You can use it as a makeup table or somewhere else in your room. This is an easy and quick project with a vintage feel. You'll transform an old cabinet into a modern-looking medicine cabinet for your home, no contractor required. The process is pretty simple: you'll drill holes in the cabinet, prime them, sand them down to smooth them out, then attach some hinges, so all you need to do is hang it on the wall where you'd like! This medicine cabinet will also give your room and make up a vintage feel.
DIY Bathroom Medicine Cabinet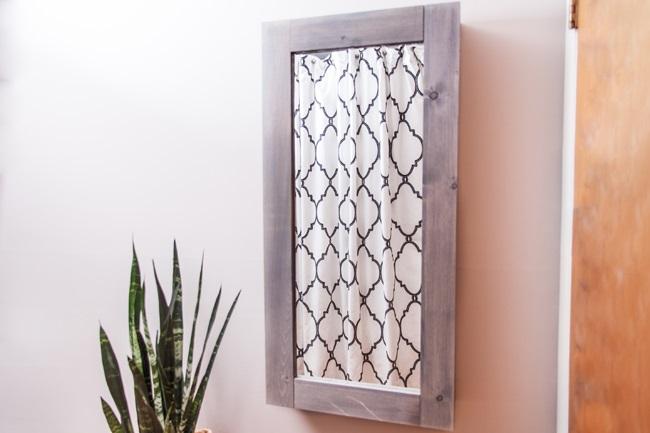 Create this simple and functional DIY Medicine Cabinet in your own bathroom. Not every bathroom has room for a lot of decorating, but it doesn't mean you can't make it look nice. With this DIY project, you'll be able to add a medicine cabinet to your bathroom without having to make any permanent holes or damage the existing walls. A great place to store your medications, makeup, and toiletries—in an attractive cabinet that looks sleek and modern. The natural wood finish adds warmth and style to the look of any bathroom. It can be an easy project if you take your time and understand the process. This is an excellent opportunity to get creative with your space and save some money!
DIY Bathroom Storage Cabinet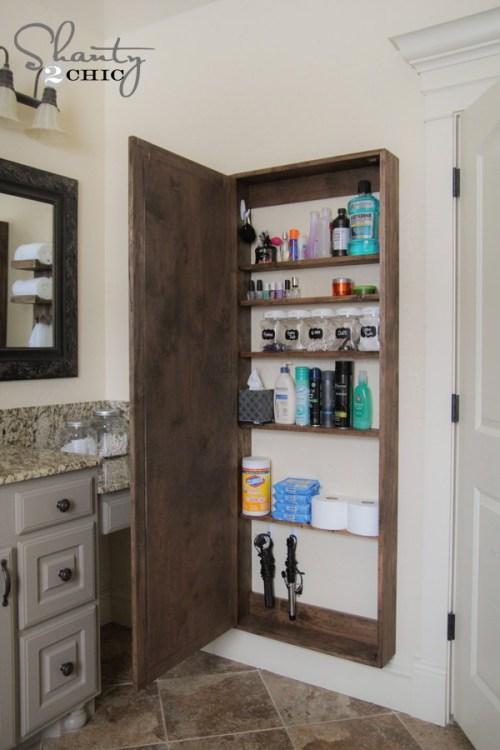 The DIY bathroom cabinet is a great way to create storage space in the bathroom. You can use pine or whitewood boards to create a classic medicine cabinet with inner shelves to accommodate all of your properties. A bathroom is a place for you to relax, unwind and recharge. It's also the perfect place to store your belongings. Why not create your own DIY cabinet and make the most of all available space? You can either use pine or whitewood boards to create this tower — and it will last a lifetime. For added decoration, add a mirror finish! This DIY bathroom storage cabinet will transform your bathroom into the perfect place for storing your bathroom essentials. It has a mirror and a storage capacity all in one.
How To Make A Farmhouse Medicine Cabinet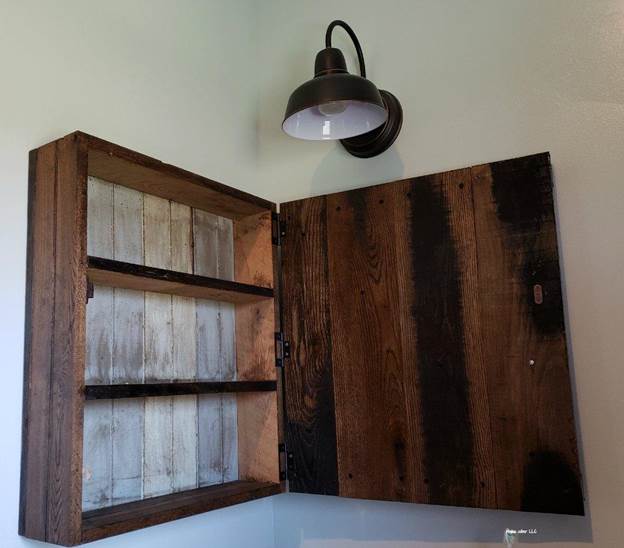 If you're looking to create rustic, modern, and simple designs, this cabinet will make a great addition. Make your own Farmhouse Medicine Cabinet and save a ton of money. This easy DIY project will have your medicine cabinet ready in no time. You can even customize it to match any room in the house! It combines the simple beauty of wood with an elegant look that will please both your aesthetic and functional needs. The wood for this project shouldn't cost more than $100, and you can use scrap wood from other projects if you want. This project is a great way to practice woodworking skills, including your layout work.
How To Make A First Aid Cabinet
In every house, there is a need for first aid cabinets. A cabinet like this will keep all the health essentials such as bandages, ointments, and sprays under control. This cabinet is easy to assemble, and all you need is some wood glue and woodwork tools to make it happen. This first aid cabinet is easy to make, and the best part is that it does not require so much time. You need to glue your pieces properly and fit them perfectly to get the desired result.
How To Build A Medicine Cabinet
For those who want to add a touch of elegance and class to your bathroom, this DIY medicine cabinet is perfect for you. This DIY project will add a stylish and convenient medicine cabinet to your bathroom. Begin by cutting the pieces for the cabinet. Sand them to ensure smooth edges, then attach hinges to one side of the cabinet frame's back panel and door. Secure the other side of the door frame to its adjoining piece, then affix it to the wall at eye level. Install a sliding mirror door for easy access (a full-length mirror is also an option). Then stain or paint your new cabinet and attach a classy latch to the door handle.
How To Install A Medicine Cabinet
A medicine cabinet is an essential piece of your home when you need to store toiletries, medications, and beauty products. Make your own medicine cabinet to store medicines and other essential things. By making this DIY medicine cabinet, you're recycling an old cabinet you no longer need, giving it a new life, and adding storage space to an area of your house where it is needed. The best place for a medicine cabinet is next to the sink in your bathroom. It's essential to get this part of your home right when designing the layout because it will be used frequently by all family members.
How To Revamp A Medicine Cabinet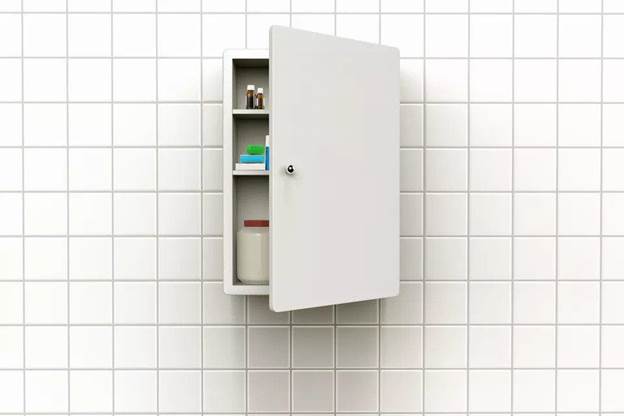 Old medicine cabinets can be revamped and given a new look. If it is necessary, repaint it. Or, if you're up for the challenge, decorate it! Ensure the parts are still in good condition and working order. Depending on your space's theme, you can paint or decorate them as creatively. You can renovate them with a few paint colors and pieces of accessories, or make sure that they have a good cleaning session before getting back their glory days. With some creativity and a little help from crafting materials, you can give your cabinets a fresh look.
How To Create A Medicine Cabinet From A Mirror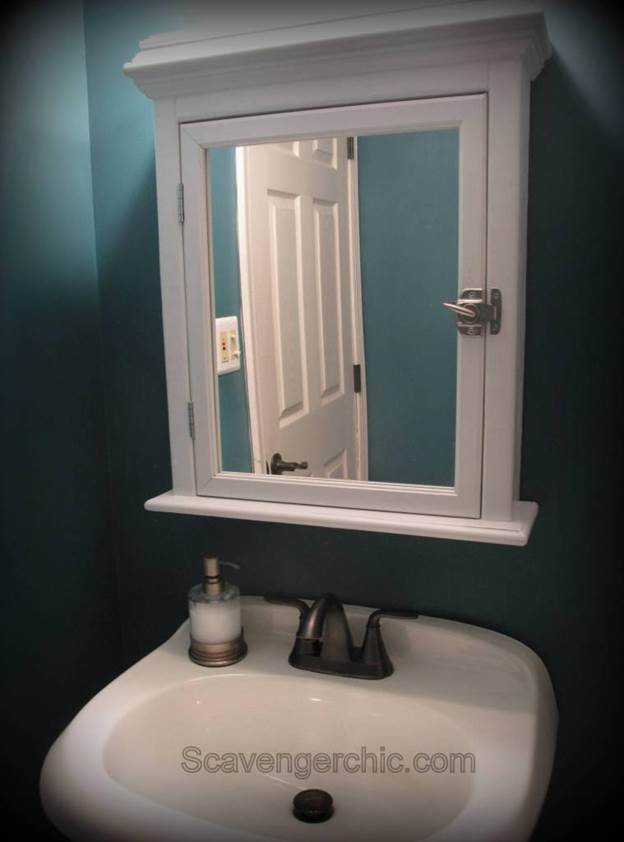 An easy-to-follow step-by-step guide on creating a medicine cabinet from a mirror. This is a simple DIY medicine cabinet that you can easily create. You need to separate the mirror first and create the cabinet. Attach it to the wall, and attach the mirror back with some screws and nails. Add interior shelves on it so you can put meds and other stuff. This DIY medicine cabinet and mirror will double as storage space for your bathroom essentials and be a statement piece in your home. If you don't want to use a traditional medicine cabinet, why not make your own cabinet from scratch?
DIY 3-Drawer Medicine Cabinet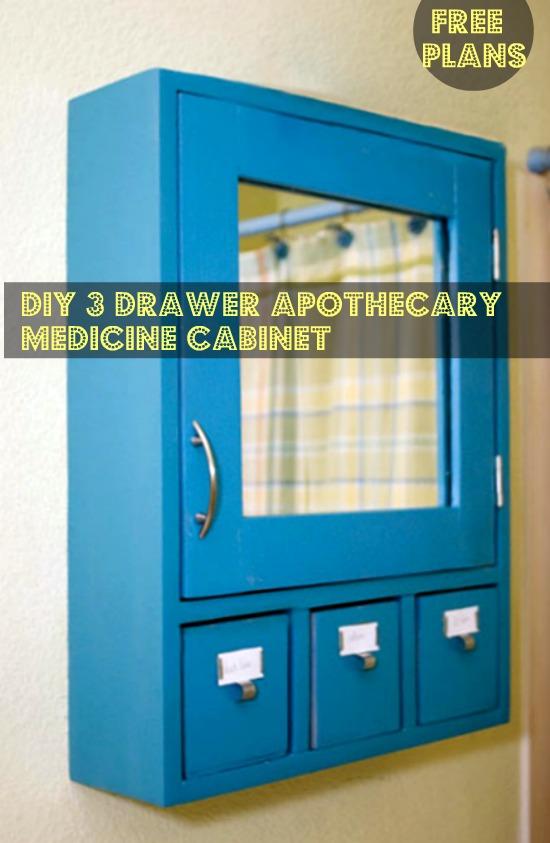 Build a medicine cabinet or an apothecary-style cabinet for those who love all things vintage. This project is perfect if you need a storage solution for all of your bathroom items. In this DIY, you'll learn how to build a standing medicine cabinet. It's an easy project that can be created on the weekend and will add a touch of class to your bathroom or any other room in your home. This apothecary-style piece is perfect for storing the things you need most at hand, like medicines, toiletries, cleaning supplies, etc. It is excellent for anyone who wants to add style and functionality to their bathroom or kitchen.