Log splitters are a must-have tool for anyone who owns a wood-burning furnace, fireplace, or another heat source requiring firewood. They save you time and energy and make your life easier. If you have an outdoor fireplace or fire pit, a log splitter can help you build up a nice supply of firewood for those chilly evenings around the fire. There are three basic log splitters: hydraulic, electric, and manual. Hydraulic models use hydraulic fluid to force pressure through a piston that splits the log in half. Electric models are powered by electricity, and manual models use human power to split logs. Here are 20 DIY Log Splitter Projects to get you started.
Homemade DIY Log Splitters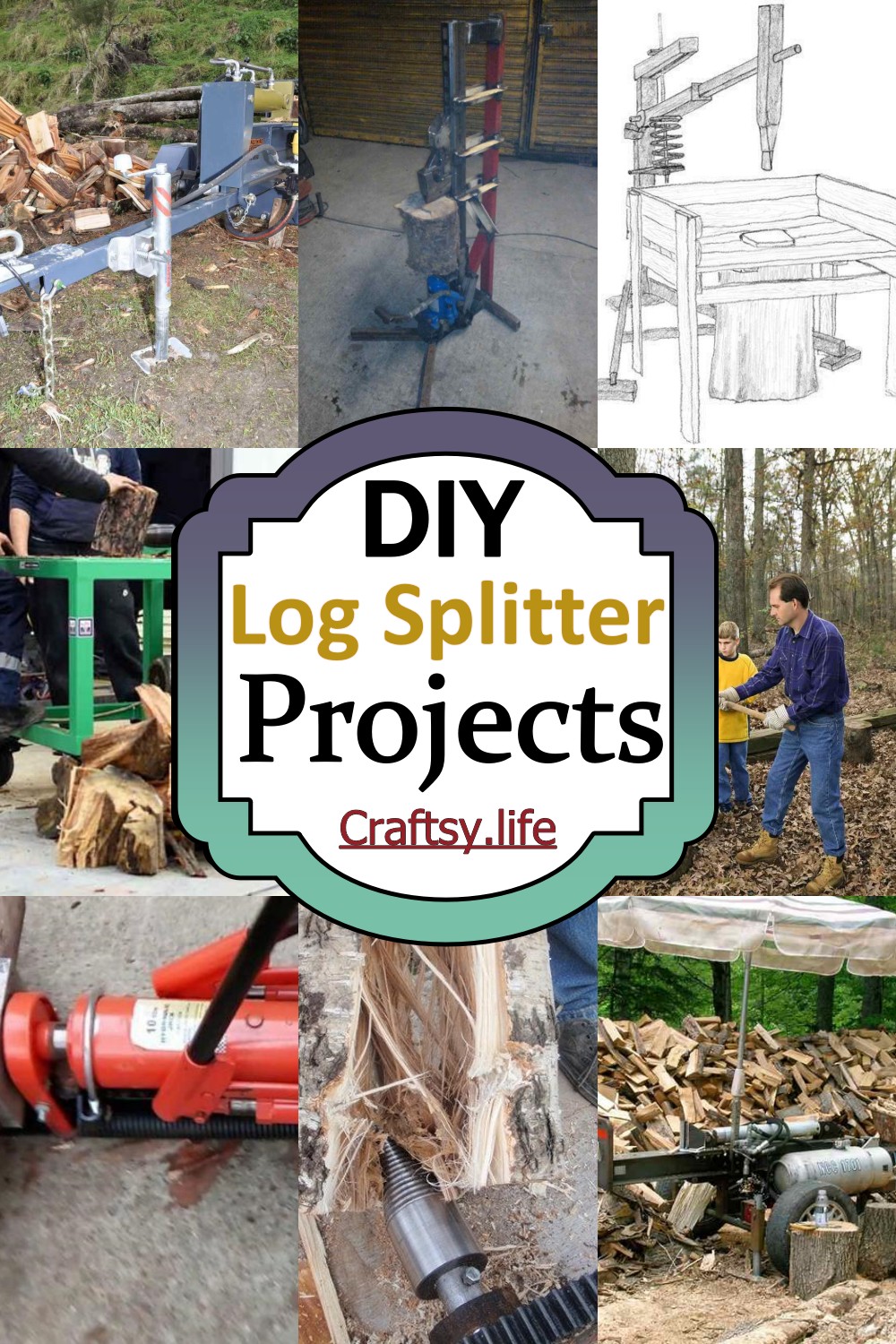 If you're lucky enough to have a log splitter, you know it can make tackling the most difficult of logs a breeze. Unfortunately, most log splitters tend to be expensive, and if you don't have that kind of money on hand, a DIY project is the next best thing. Splitting logs is a lot easier when you can get them into more manageable chunks, and with these 20 DIY log splitter projects, you'll never have to worry about your muscles again! Whether using a hydraulic log splitter or an axe and wedge, it can be hard to split a large log by yourself. But with these innovative DIY projects, you can build your own log splitter to make the process easier.
With this collection Of 20 DIY Log Splitter Projects, you can split logs to build a beautiful cabin or fort and personalize the project to fit your unique needs.
Why DIY Log Splitter Projects
Here are reasons why it makes sense for homeowners to build their own log splitter:
It's affordable. With a little guidance, you can build a log splitter from scratch for less than $500. That's a fraction of the cost of buying a ready-made one.
You get to choose what goes into it. You can use any parts and materials that fit your budget and your needs.
The satisfaction factor is high. Building something yourself boosts your self-esteem and gives you a sense of accomplishment when it works right the first time you try it out.
Cost savings - The cost savings from building your own log splitter can be significant. Even if you build one yourself, you'll still save hundreds of dollars over buying one.
More control - You get more control over what kind of log splitter you want to build (and how it works) when you DIY. You can choose the engine type and other components that work best for your needs and budget.
Avoiding unnecessary features - Many commercial models come with unnecessary features that make them more expensive than they need to be. For example, many commercial models are designed for contractors with many trees they need to process each year. If you only have a few trees and don't plan on processing many at once, those features may not be necessary for your needs.
Homemade Log Splitter
Building a log splitter from scratch is a fun DIY project that can significantly reduce the cost of owning one of these tools. This DIY log splitter uses hydraulic technology to split big logs into smaller chunks. It is made from mostly salvaged parts and can be built for around $200. You can build this simple and inexpensive DIY log splitter in hours, using just enough power to split up to 4-inch diameter logs. If you have an old tractor lying around, or even a few extra parts made of steel pipe and some bearings, this will make an excellent addition to your yard!
DIY Log Splitter From Scrap Metal
This DIY log splitter is a great way to split logs on your land or around the campfire. These machines are easy to operate and inexpensive compared to electric log splitters and hydraulic log splitters. The only equipment you need besides the logs is an industrial strength screw gun and some scrap metal. This machine can be built in just a few hours, providing years of crushing fun! This DIY log splitter is easy to build and works like a charm! It uses your own body weight to split logs, making it possible for anyone of any strength level to split wood.
DIY Log Splitter From Rebar
You could use an axe or chainsaw to cut logs for your fire. These tools are great, but they can be difficult and dangerous. This DIY log splitter is made from rebar and pipe, making it one of the coolest and most effective ways to cut large wood pieces without a sweat. This log splitter is a great DIY project for the weekend. It's a great tool for splitting logs and saving your back from all that heavy lifting. It is easy to make, and you can use it for a long time. This project will be easier for you if you have proper welding knowledge.
Powerful Wood Splitter DIY
If you have an old axe, don't throw it away — use it to make a powerful wood splitter that will make splitting wood a breeze. You'll need some metal square pipes, an axe head, and a large metal circular pipe. When you're done with the making process, the axe blade will be facing upwards, and you will place the wood on it and use a hammer to hit it down, and the wood will split perfectly. The powerful wood splitter is a great DIY project that can be made in hours. It's quite easy to do and will save you tons of time compared to using an axe. You can mostly use it to split wood, but there are no limitations on what it could also split.
DIY Unicorn Log Splitter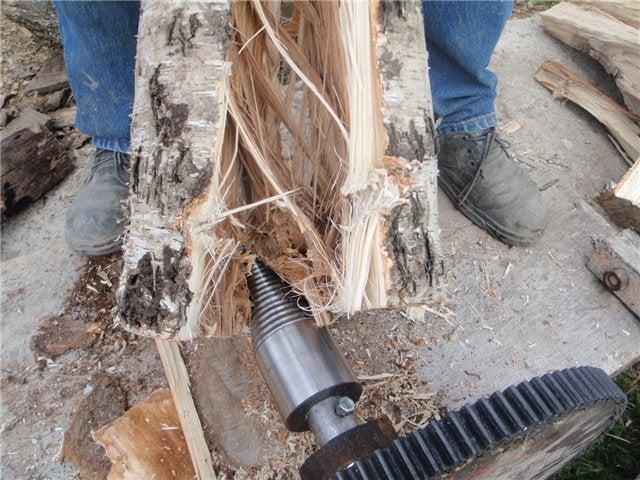 This project is for you if you have previous experience in metal work. It's not a simple project and requires a lot of precision to build, but the result is worth it. Assembling the splitter isn't complicated, but you must be an experienced handyman. The finished product is a beautiful log splitter that you can easily divide logs of wood into smaller pieces. Whether you're splitting wood for a campfire or looking to turn some logs into planks, this DIY log splitter is a nice way to get the job done. It's not difficult to build and will easily split larger logs into smaller pieces.
DIY Manual Log Splitter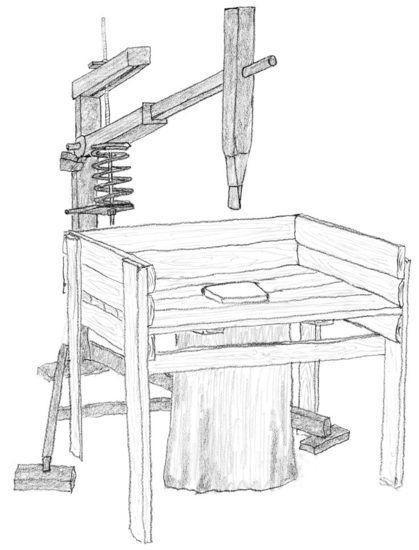 The DIY Manual Log Splitter is a simple, low-cost, and safe alternative to hiring a contractor to split wood. It can be built with common power tools in a couple of hours, with materials easily found at your local hardware store. The Log Splitter works great for splitting railroad ties, firewood, logs, and tree limbs. It is the perfect project for anyone who wants to save a few dollars and have fun building the machine. This unit can be built for less than $350, making splitting wood easy and safe.
DIY Small Log Splitter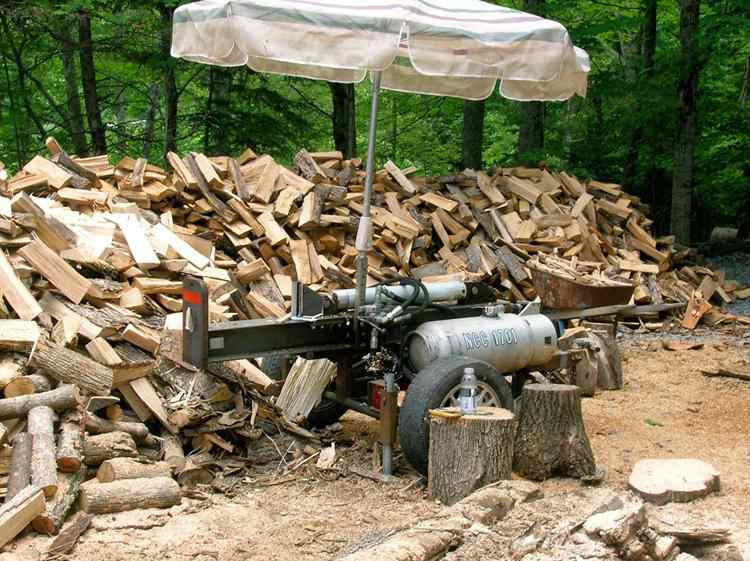 With this DIY log splitter, no more need to drag your tree into your front yard or pay expensive electric bills. All you need is an old propane tank and some wood. You can split a lot of wood with this splitter in the comfort of your home. The log splitter is a very useful tool to have around the house. You can split a lot of wood in a matter of minutes, which saves you time and effort. This log splitter is heavy-duty and can easily be moved from place to place with its tires.
Building A Log Splitter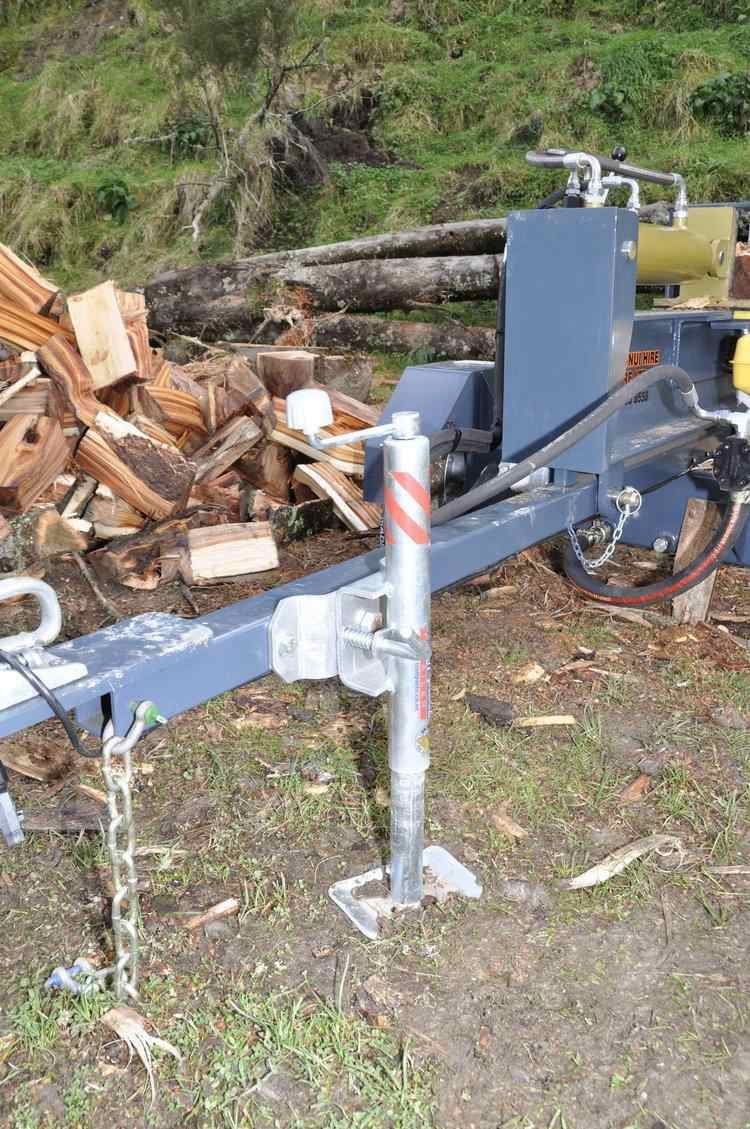 There's a lot to consider when building a log splitter, but the result will make all that effort worthwhile. This custom log splitter is easy to build once you get all your materials and tools together. This project will take some time and effort. You need to use many parts that you may not be familiar with, so construction is the way to go with this one. When you're ready to tackle your next big project and need something that can split logs for your fireplace, this log splitter may be just what you're looking for. The DIY log splitter has an oil-filled tank that provides plenty of power, a heavy-duty axle, a sturdy metal beam, and a pneumatic pad to help split even the hardest logs.
DIY Log Splitter Build
Build this DIY log splitter to split wood and make your life easier! This wood-splitting machine will save work hours and allow you to focus on more rewarding projects. This DIY log splitter is easy to make and requires simple tools. You can complete the project in a day or two, depending on how much time you want to dedicate. This is one of the most popular DIY log splitters, but it is more than just a DIY project. This can also be used in your woodshed and easily split any wood. This is a simple design that you can easily make in your backyard using some hardware tools and parts.
How To Build A Homemade Log Splitter
If you have an old log splitter that needs a new purpose, this project might be just what you're looking for. It's simple and easy to follow, and the materials are inexpensive. You can also use this as a learning experience for future projects if you decide to make something like this for your home. This project will make your log-splitting experience much more efficient and safer with less effort. Once you have the log splitter and a piece of plywood, you must create the guides on both of them using a circular saw. After that, attach it using wood glue and screws.
Homemade Wood Splitter With Four Blades
You could be splitting wood with a few simple tools and steel bars in no time. This video tutorial shows you how to make a homemade wood splitter from old axes. Make your own homemade wood splitter to split logs in half quickly and easily. The splitter is made from steel bars, axe blades, and a few other supplies you can pick up at your local hardware store. This video guide shows you how to make a four-blade splitter that fits the needs of any log-splitting job!
How To Make A Firewood Splitter
If you want to split your firewood and have more time to relax with your friends and family, this video guide is for you. It will show you how to make a simple firewood splitter. The main components of this device are the thick wooden base, your axe head, and a metal frame on which the axe will rest. An individual will weld the handle of the axe head to this metal frame and then screw the metal frame to the thick wooden base.
DIY Screw Log Splitter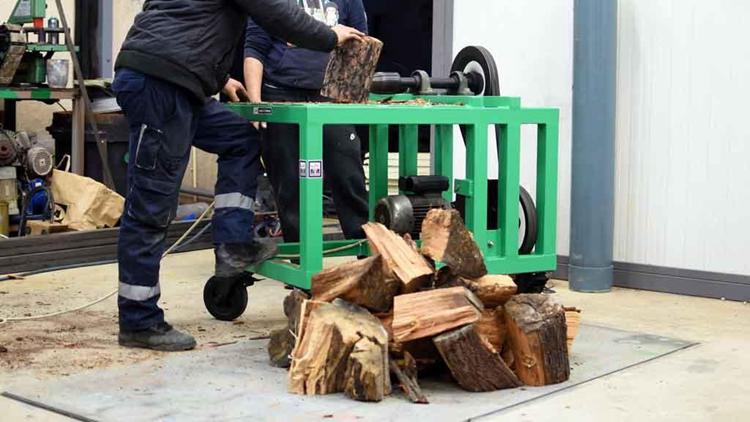 A hand-made, eco-friendly screw log splitter is a simple yet effective device that allows you to split your wood logs into firewood or charcoal. This device features an adjustable shaft length, allowing it to split logs of various sizes easily. This DIY screw log splitter is a fun and simple project that involves a garden hose, two screws, and a bike pump. You can split firewood with your hand-pump log cutter in just a few minutes. You can easily split firewood and logs on your own with this DIY screw log splitter. It's perfect for those who want to save money or have a little fun with their wood-splitting needs.
DIY Foot Operated Log Splitter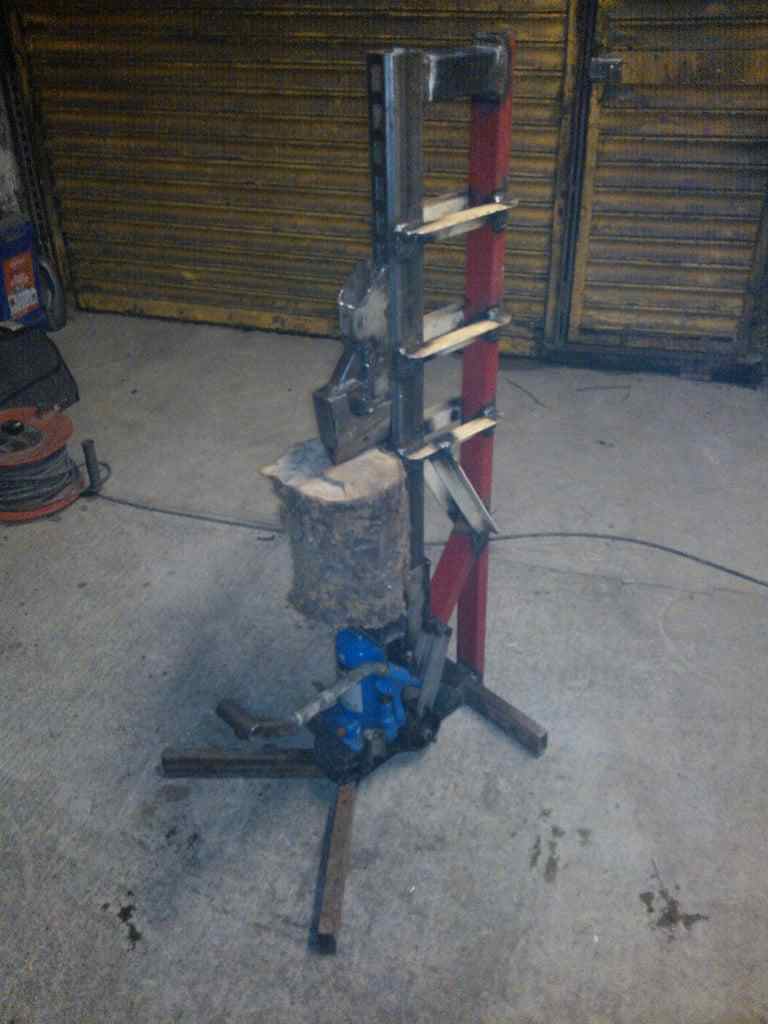 Gather friends and family with this easy-to-use DIY Foot Operated Log Splitter. This tool is versatile for splitting logs to prepare your fireplace or wood stove for winter. One foot can easily operate poles, reducing energy consumption, worker fatigue, and repetitive motion injuries from heavy manual log splitting. You can use this DIY Foot Operated Log Splitter to split long logs into firewood. Made from steel and wood, it folds for easy storage when not in use.
How to Make a Log Splitter with a Hydraulic Jack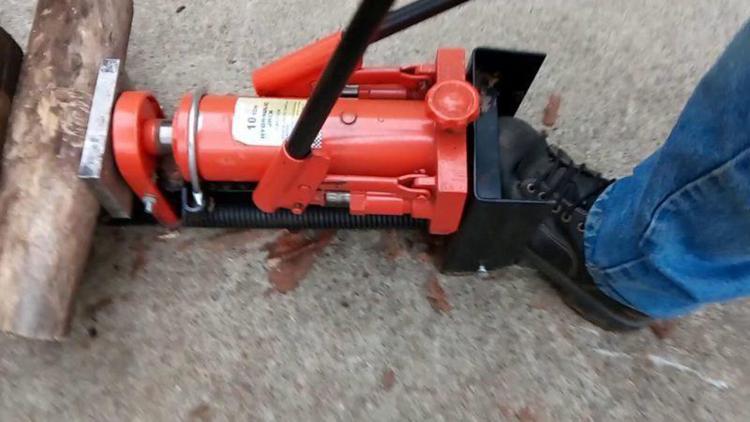 Some of the best wood splits in your woodpile come from using a hydraulic log splitter. Using a hydraulic jack, you can split logs ranging from 4 inches to 12 inches in diameter by yourself. This DIY tutorial will help you make a jack-powered log splitter that works for your needs and budget. A hydraulic jack is essential in any garage because it can lift and lower heavy stuff. That's one of many ways those things can be used, though – thanks to a little ingenuity, the hydraulic jack can also be used to split logs into usable pieces of wood.
How To Make A Log Splitter With Jack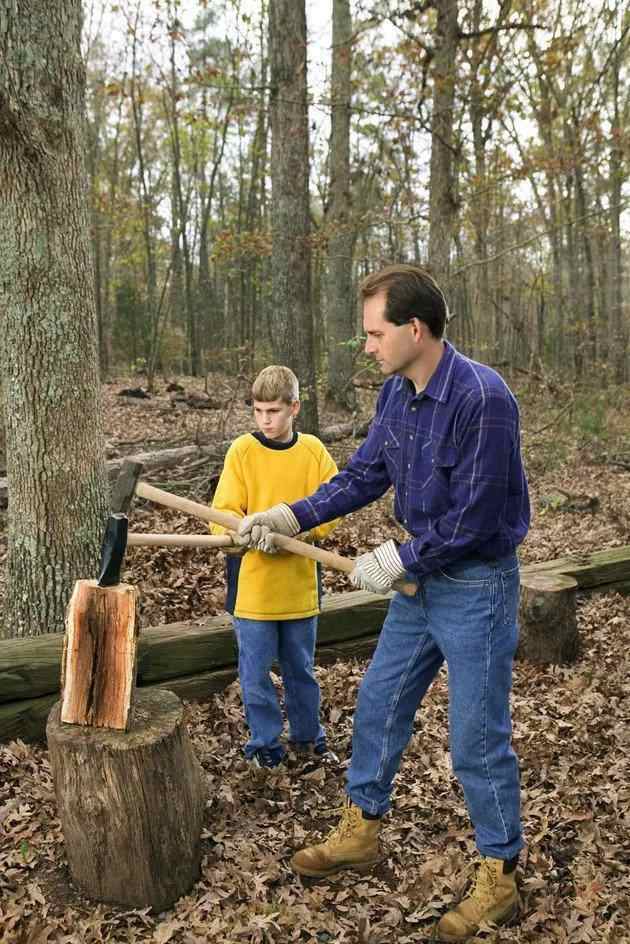 This is the way to go if you need to split logs but don't want a heavy splitter indoors or in your garage. You can use it to split firewood in your yard, pallets for making reclaimed wood furniture pieces, and more. You'll find this very useful if you like working with wood! This simple, DIY log splitter uses a hydraulic car jack. You'll need to acquire a few other things, but building it should take less than two hours. This splitter makes quick work of logs, and with the jack lifted and lowered by hand, it's far simpler to use than most other log splitters. The jack isn't powered, so this should be a cost-effective tool for the home wood burner.
Homemade Log Splitter
This is a simple and easy DIY project that anyone can do at home; now, you will no longer need to buy a log splitter; with this homemade log splitter, you can cut down even the biggest logs in your backyard. DIY Log Splitter is the best machine that can be used to split logs. It has been designed with a heavy-duty steel frame and legs to last many years. The log splitter is quite simple, and you can do many things with it apart from splitting logs. Make your own log splitter for splitting wood for your fireplace and home.
Machete With DIY Log Splitter
With this Machete and DIY Log Splitter, you're ready for anything. This double-duty machete and log splitter is officially licensed! It also includes a durable sheath for safety. This machete is great for hacking away limbs, vines, and brushes. The durable blade will last for years of use thanks to its high carbon steel construction. But what sets this machete apart from the crowd is its included log splitter attachment, turning your machete into an effective splitting tool. It works by simply sliding on the handle and hammering on top of it.
DIY Log Splitter Build
It's time to stop paying a professional to split your wood; here is a simple log splitter that you can make. Build a DIY log splitter so you can split firewood or even cut down small trees. This build is perfect for DIY wood splitters who don't have access to power tools or technical knowledge, as this design works well with basic hand tools and only requires some intermediate computer skills. This log splitter is easy to make with only a few tools and requires very few supplies. Take this handy project on your next camping trip and split firewood for your campfire.
DIY Log Splitter
The DIY Log Splitter is the ultimate tool for splitting, cutting, and processing your firewood. Easy to use, it can be used not only for splitting logs but also for all sawing tasks, such as cutting planks, beams, and other materials. There is no need for special skills - just fit the log in the log splitter and pull the trigger! No electrical outlet is required, so you can split your logs wherever possible. This DIY log splitter is designed for splitting wood with your bare hands. Even though it's a simple machine, it can effectively split everything from small pieces to big logs.