10 DIY Livestock Box Plans You Can Build Today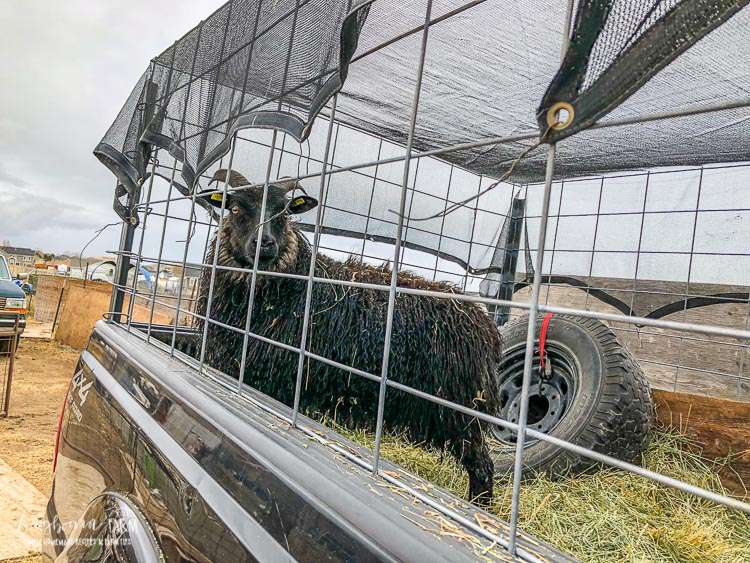 If you've considered getting some animals of your own but don't have the extra time or money to invest in them, you might be interested in building a livestock box as an alternative. A livestock box is a small pen that fits in your garage or backyard and can house animals like chickens or rabbits. Unlike keeping them in a coop or barn, a livestock box gives you more freedom because you can open it up whenever you want to see your animals or clean their pen. If you have the skills and the time needed for this project, you might be able to build one yourself. Here are some unique DIY Livestock Box Plans that include various designs so you can find something that fits your needs.
DIY Livestock Box Plans
Horse stables often use livestock boxes to contain animals, but there are many other uses. Poultry farmers use them to house their chickens, which you can use to keep any animal safely and healthily. Not only is it useful, but it can also be fun to build your livestock box from scratch. Building one from scratch requires only basic carpentry skills and a few materials. So, Spend a day making a livestock box that you can be proud of! You'll end up with an elegant-looking structure that will last for years.
Are you looking for some inspiration for your next livestock box project? This collection of 10 DIY livestock box plans contains all the details you need to start your next project.
See More: 25 DIY Cages For Pets
Benefits of DIY Livestock Box Plans
The benefits of DIY livestock box plans are numerous, and they include the following:
Save money: To save money in the long run, you must build your livestock box. It is not as expensive as it seems and much cheaper than buying one from a store.
Save time: The DIY livestock box will take some time to build, but you don't have to worry about maintenance or repairs once it's done. You can use it for many years without worrying about any problems.
Easy to transport:  If you buy a livestock box from a store, it won't be easy to transport if you need to move it from one place to another. Or maybe it will be too heavy for one person to carry alone. But with a DIY livestock box plan, all you need is a truck or a big car, and everything else will be taken care of by yourself!
DIY Livestock Trailer
This livestock trailer is built from scratch using heavy-duty cattle panels and is a great way to transport all of your farm animals easily. Even better, the instructions are easy to follow and can be completed at the weekend by anyone with some minimal DIY skills. With a truck and a few tools, you can turn your old cargo trailer into a livestock trailer in just a couple of hours. Start by bead-rolling the sides, then cut the panels and put them together to create the back of the trailer. Screw on some hinges, add handles and latch straps, and you're ready to haul animals.
DIY Sheep Trailer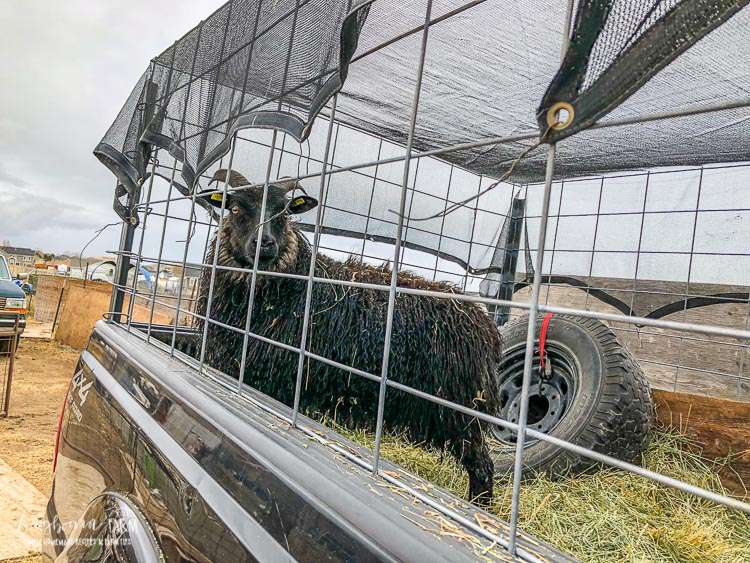 Sheep trailers are a practical and efficient way to move your herd around. This DIY sheep trailer is a fun project you can build with some basic tools and a few materials you may already have. This plan includes detailed drawings and measurements that guide you through every process step, from cutting out lumber to installing hardware. In addition, it provides tips on how to choose the right materials and components for building a successful trailer.
DIY Livestock Box
Building your livestock trailer can save you a lot of money and provide a stronger, safer box for your animals. This article will take you step-by-step, from cutting down your lumber to mounting each piece in place, creating a useful and affordable livestock box. This DIY livestock box will help you transport your animals to where you need them. The best part about this project is that it costs less than $80 and can be built in just a few hours, so it's a great weekend project for anyone looking to save money.
DIY Pallet Livestock Cage
As much as possible, try using pallets for other things aside from the usual ones. Pallets are known to be the best wood for building a livestock cage because of their durability. This DIY Pallet Livestock Cage project is easy to follow. It's just a matter of cutting the pallets and designing a ladder that you can use to reach the top part."This tutorial will show you how to build a sturdy livestock cage that can build in around an hour or so. You can use this cage with small animals like chickens, rabbits, and even goats.
Homemade Livestock Cage For the Back Of the Truck
A livestock cage is a portable pen that allows you to transport your livestock in your vehicle safely. Livestock cages are necessary if you transport animals in the back of your truck, trailer or any other vehicle. This livestock cage is made of metal and has two hinges, so you can easily access it. To install it, attach the two hinges to the surface you place it on and then attach this cage to them. If you want to make a livestock cage for the back of your pickup truck, follow this guide and start work today.
DIY Livestock Transport Cage
Transporting livestock can be difficult for anyone, but the process is even more difficult if your livestock cages are old and nothing more than a rusty mess. The DIY Livestock Transport Cage is a simple yet effective solution to this problem. It is built from sustainable materials and can be used regularly to transport livestock wherever you need them. You can make this livestock transport cage perfect for your animal with a few materials and power tools. It can be fixed to the back of a car or truck and used to transport livestock.
DIY Livestock Trailer
A lot of people love livestock trailers. However, they don't want to invest in a new one. What if you could make your livestock trailer customized just for you? It doesn't have to be difficult, either. We want to show you how you can build your very own livestock trailer shelter that is custom-built just for you! With the Livestock Trailer, you can load up your animals and be on the road in no time. It is easy to assemble and disassemble, so you can conveniently access your livestock whenever needed.
DIY Livestock Box
The Livestock Box is a must-have for anyone who has livestock. Its two compartments keep your rabbits and chickens safe while you are on the go. This livestock box is built to be durable and practical. The separate compartments can be used differently, depending on your needs. In one compartment, you could transport chickens or rabbits to the market; in the other, you could keep blackbirds that those same chickens or rabbits have caged. When not used, two doors can be combined with hinges and used as a secure nesting area for hens to lay their eggs.
How To Build A Livestock Box
The Livestock Box is a great alternative to traditional horse trailers; it allows you to transport large numbers of animals with minimal effort. These are easy to make and very low cost. For under $100, you can build a Livestock Box that is stronger than the junk store versions, easy to set up and will last for years. This system allows for optimum airflow and light into the bottom of the livestock pen.
 Livestock Feed Storage Box
If you have livestock, it is important to have a sturdy and durable feed box that can hold several bags of feed. This video will teach you how to make your very own feed box. This livestock feed storage box is perfect for transporting or storing your large bags of feed. Made from quality materials, this moulded plywood box will last for years to come. The easy-to-follow instructions will have you building your own DIY livestock feed storage box in no time and with very little effort! Designed specifically to hold the 50-pound bags of horse feed, hay pellets and bird seed.