If you love growing plants and flowers, you have probably encountered a situation where you need to place them in an indoor environment. This could be because of the weather outside or because you don't have a big enough garden to keep your flowers and plants safe from other animals that may destroy them. In either case, when choosing an indoor grow light to help your plants grow, it's important to understand what options are available. A good place for most houseplants is a north-facing window with direct sunlight. However, if this is impossible due to factors out of your control (such as living in northern regions where the sun stops shining at night), a grow light will be your next best bet! So follow this DIY LED Grow Light Projects series and keep your plants flourishing easily indoors.
DIY LED Grow Light Project

It's safe to say that everyone has heard of LED grow lights. The benefits of an LED grow light over other grow lights are well-publicized. They're bright and efficient, which means more light per watt, and they're durable, which means you can expect a lifespan much longer than other types of grow lights. The thing is, not all LED grow lights are created equal. Many aren't even close to being worth the money. Some come with questionable build materials, while others use inferior circuitry and emit light in a way that doesn't fully benefit your plants. This makes it important to choose your LED to grow light carefully. Check out these 15 DIY LED grow light projects that you can take on yourself. These projects will help you build your custom grow light and eliminate that old incandescent bulb once and for all!
You Can See Also:
LED Grow Light Build
This is it if you're looking for a DIY LED grow light! This video tutorial shows you how to assemble the materials needed and make one from scratch. The materials include an LED stripe, heat sink, and wires. These are easy to find at most stores or online. It is easy to build, very functional, and can even be used as a task light for the computer area. If you've the mentality and know-how, follow our tutorial to build one yourself.
Fun LED Grow Light For Plants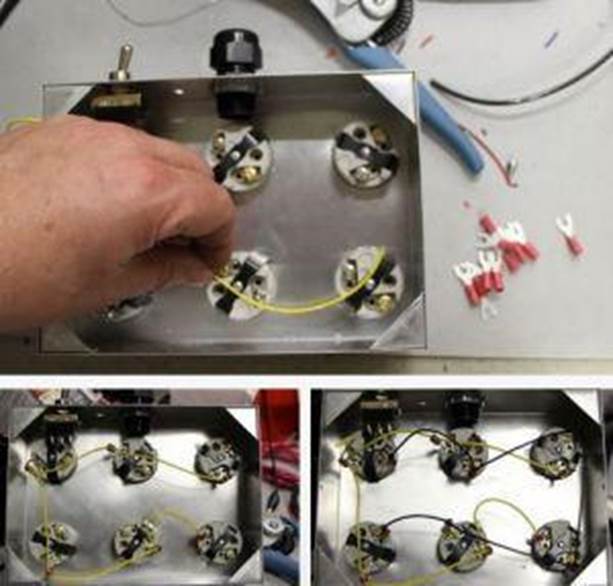 LED grow lights are a great way to illuminate your garden and help it grow healthy, vibrant produce. They give off less heat than traditional grow bulbs and are better for the environment. This DIY LED Grow Light project makes it easy for you to start this sustainable and cheap method of growing plants. Go through this guide now and start saving money on your electric bill!
Easy LED Grow Light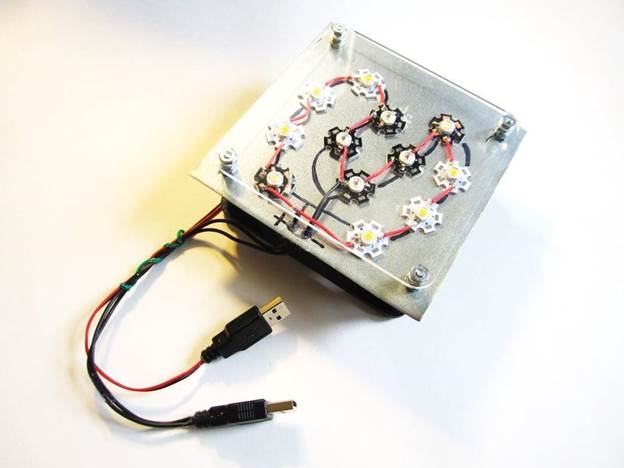 This is a great DIY project that is extremely easy to build. This grows light uses 12-watt wide spectrum LED lights, which are very powerful and can run with no heat loss. The plants will be healthy, won't burn their leaves, your electricity bill won't increase, and you won't need to hire anyone to help you change the lights in the fixture (you can easily modify it). Go through this guide to learn more!
How To Build Grow Lights
Growing plants indoors means that you're always on the lookout for the best-LED lights for your garden. But what if you could learn how to make grow lights yourself? It will give you a lot of pleasure and provide a great sense of accomplishment in your journey towards being a more self-sufficient person. It's worth looking into! Follow the step-by-step instructions in the video on how to make a grow light, and you're off to making your first one.
LED Grow Light Idea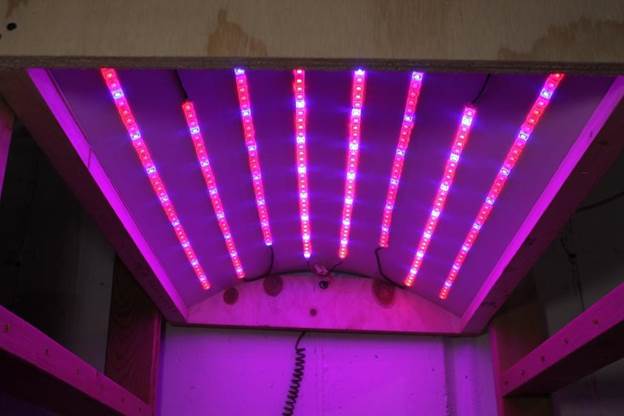 This is the ultimate grow light you can make yourself. With this DIY LED Grow Light, you can grow your indoor plants and herbs any season without needing a professional garden. This project is easy to follow, cheap to make, and can be done within an hour! This project requires some simple carpentry skills and tools, but anyone interested in farming can build their own indoor grow system.
LED Grow Light Creation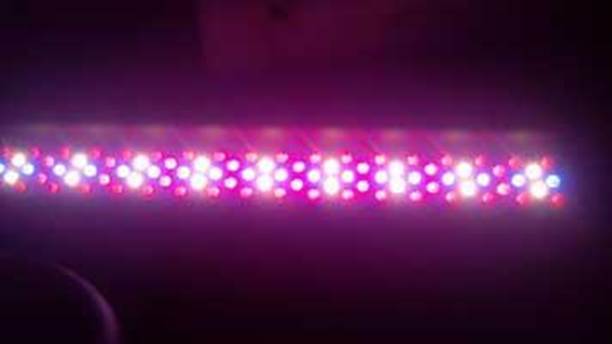 The LED Grow Light is designed to support the growth of plants, especially vegetables and fruits. Plants like lettuce and spinach should be grown directly in the soil, but other kinds need to light their powers above ground. This project helps transform a ceiling lamp into a grow light so that you can turn your bedroom or basement into a successful greenhouse. The best part of this project is that you can use it however often. The guide below shows the complete procedure.
LED Grow Light Tutorial
You can make your own DIY LED Grow Light and save money. This project requires a flat board and six light bulbs with lamp holders. Drill holes on the board at the same intervals and install them with your light bulbs. You won't need to use any other tools for this project except a drill machine. If you don't have one of your own--- go to your local hardware store and buy all that you need at an affordable price!
How To Build A Grow Light
Making your own grow light is very easy and cost-effective. This tutorial shows you how to do it! This fantastic and affordable grow light can be created in less than an hour; you need just a few things to start. The tools you will need are a drill, wire cutters, a screwdriver, and something to hold the light while you're wiring it together. Watch the video above and start making one.
Dimmable Plant Light
Why buy expensive lights when you can make one that is dimmable, easy to install and use, and looks great? This DIY plant light has a yellow hue that can be adjusted to give it some warmth. With just $5, you can create an inexpensive light to brighten your home or office. If you have plants, this is the perfect way to add lighting without the high cost of buying a whole new fixture."
12V Grow Light Build
The 12V Grow Light is a perfect way to start your indoor garden. You don't need to be a handyman to install this DIY grow light kit. All you need is a 12V LED strip light, a power supply, metal reflector, solder, and tools. Then use the provided instructions in the video above to assemble your reflector and panel before hanging them up in your garden or yard. This video shows how to make something similar, but if you want an exact copy, you will have to find out which parts they used.
108W LED Grow Light

This 108W led grow light is an easy-to-build DIY project that uses several LEDs and draws only 108 watts. The warm-white LEDs give off the right spectrum of photosynthesis, with 80% less energy than HPS lights. The temperature can easily be controlled by adjusting the lights up or down, which will last 50,000 hours. A seedling should start sprouting in just three weeks! This guide will teach you the whole making process.
100W LED Grow Light Plan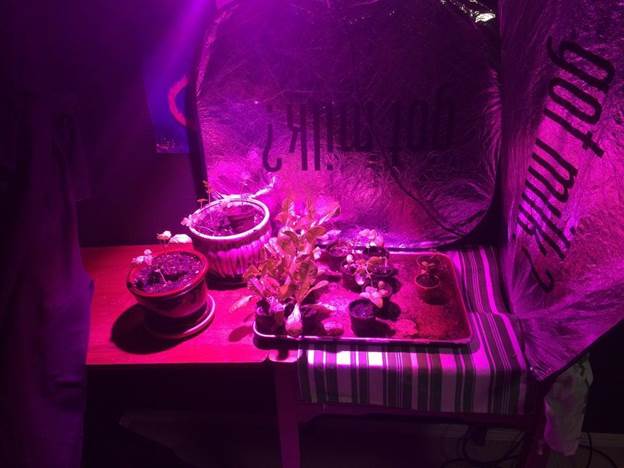 Want to grow your vegetables and herbs but don't have much space? The 100W LED grow light is the perfect solution. It has all the necessary items to start growing plants in a small area. With just five steps, you will mount the lens, connect the electrical components and start growing plants. You can easily install this 100W LED Grow Light in your home or garden. Although you may need to do a little work setting things up, with just simple steps, Use this guide.
LED Grow Light Build
The DIY LED grow light is a simple and straightforward solution for growing plants in your home. It is compact, easy to install, and you can easily build it yourself. All you need are some components from the local hardware store, which the video tutorial explains step by step. You can grow your favorite plants year-round indoors or use them as a supplemental light in an outdoor garden.
LED Grow Light Creation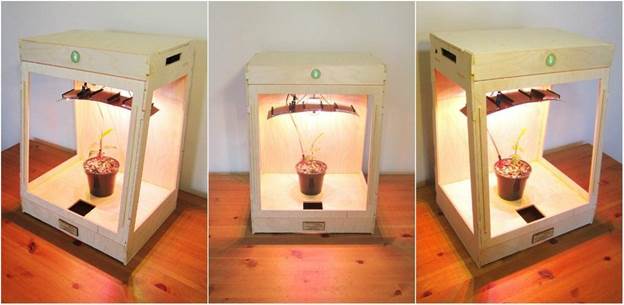 It is very important to have a LED grow light at home for your plant. You can buy one from the market, but it will cost you extra if you want one with high efficiency and long-lasting LEDs. So, here comes the best part; by using this guide, you will learn how to build a simple LED grow light at home that is cheaper and beats any expensive commercial LED in terms of performance. The guide below helps you build your LED grow light at home.