The kitchen island is a popular staple in many kitchens. It can serve as a prep station or a dining table, and it can be made to look like anything you want. You can use the island as a place to keep your fruits and vegetables or a spot to put your coffee maker. The possibilities are endless, so let's explore some DIY kitchen island ideas you can use for your home!
DIY Kitchen Island Plans

A DIY kitchen island can be an excellent way to update your kitchen cost-effectively; This can be a great way to add style and function. A kitchen island gives you extra room to prep and cooks food and a place to sit down and socialize with family and friends. However, it's essential to know what types of materials are best for your space. If you're looking for inspiration, here are some ideas that will help get you started:
DIY Kitchen Island Ideas
DIY kitchen island ideas are a great way to create your own space for entertaining and cooking. You can make your kitchen island as big or small as you want. And if you're really into DIY projects, this is an excellent opportunity to show off your skills and creativity. DIY kitchen island ideas have many benefits and can do wonders for your home décor. Here are some of the reasons why you should consider building your island:
It's Affordable: One of the enormous benefits of DIY kitchen island ideas is that they're affordable. Building an island on your own allows you to customize it according to your preferences and needs. It also allows you to choose the materials used in its construction to save money on labor costs.
You Can Create Your Style: Another significant benefit of building an island on your own is that it allows you to create a style that perfectly fits your home décor. If some specific designs or styles appeal to you but aren't available in stores, this is an excellent opportunity to express yourself through DIY projects!
Low Budget Kitchen Island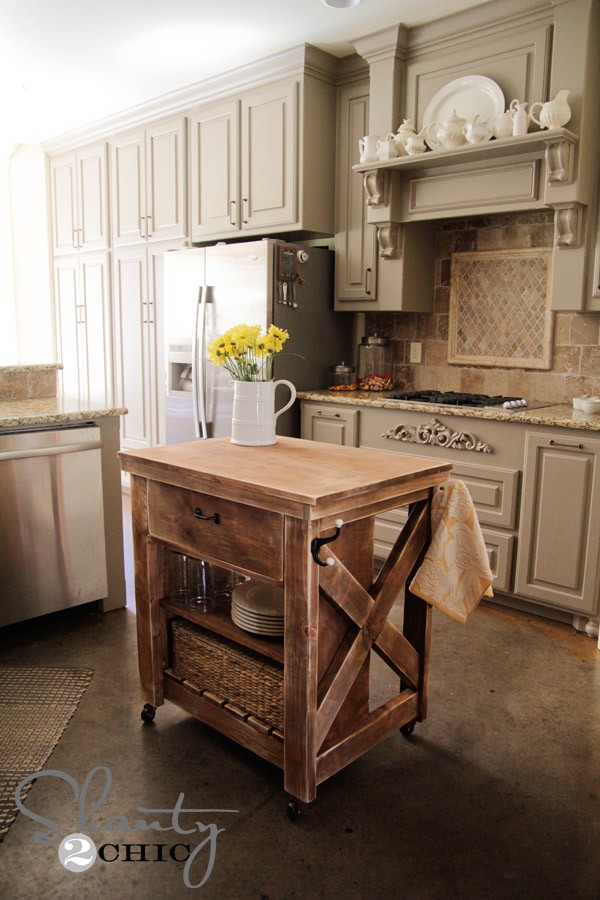 This DIY project is perfect if you want a unique, original, and stylish kitchen island with a limited budget. It's so easy to make and wouldn't take long if you wanted to add some finishing touches. This DIY Low Budget Kitchen Island is the perfect way to store items in your kitchen, and it will only cost you less than $25. It has drawers, storage shelves, and wheels, making it movable anywhere inside your kitchen or dining area.
DIY Kitchen Island For Small Kitchen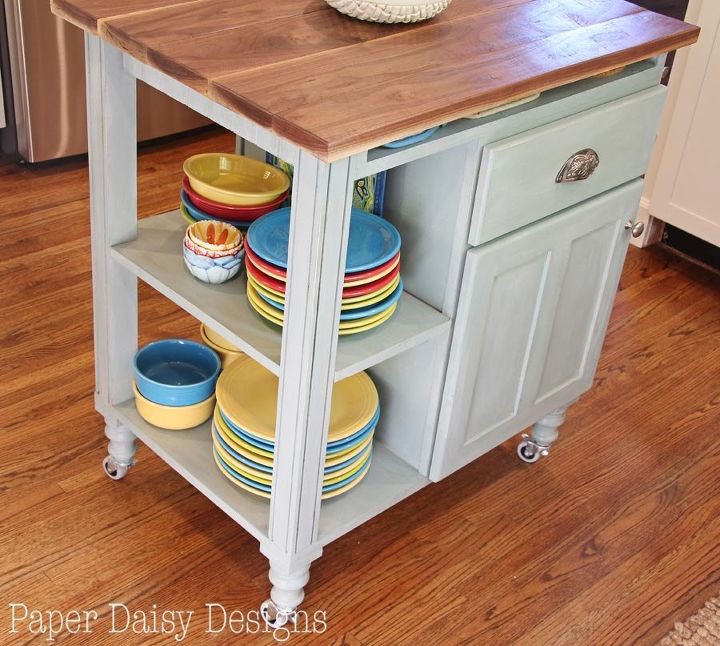 The kitchen island is a great space saver. It can help eliminate clutter and make your small kitchen look more spacious. The kitchen island is a perfect addition to your home. This kitchen island can fit into almost any size kitchen. This DIY project is the ideal fit for you, no matter how big or small your kitchen is. This kitchen island has a shelf, drawer, cabinet, and knobs to store cups. Overall, You will love the design; it can be built in less than two days!
DIY Pantry Kitchen Island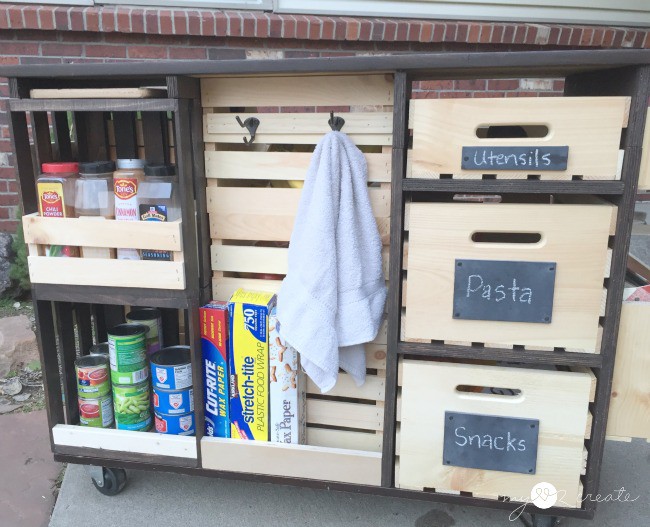 This DIY kitchen island is a great way to create extra storage in your kitchen, and it can be used as a pantry or even a home office. The five shelves provide lots of storage space, and the middle shelf includes an area that can hold napkins if needed. A few dollars and some at-home carpentry skills will help you create this great piece! It's large enough to store all your dinnerware and also features drawers for utensils that will come in handy.
DIY Classy Kitchen Island
Do you have some wood lying around? Are you looking for a great DIY project that is stylish, functional, and affordable? Here is just what you need! With the help of this excellent DIY Classy Kitchen Island plan, we will show you how to make a beautiful kitchen island from scratch. This DIY kitchen island is the perfect centerpiece for your kitchen and a great addition to any home. It features an integrated sink, which is the best part of it all! You can save some money by making this yourself.
You can also see: DIY Sink Ideas
DIY Farm House Kitchen Island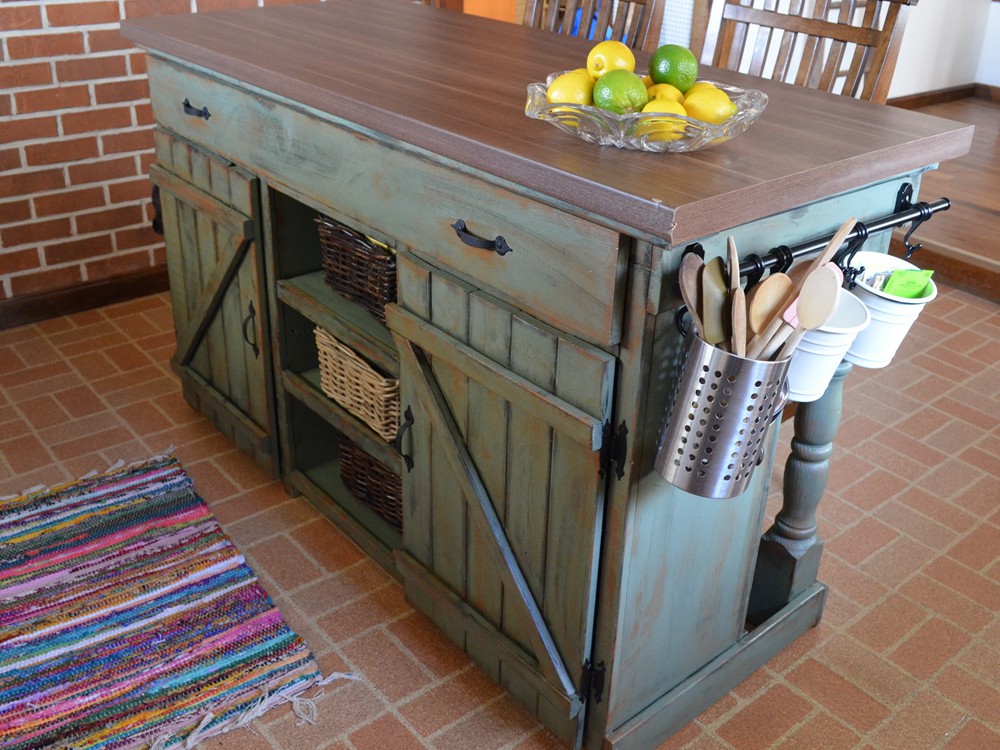 This DIY Farm House Kitchen Island is the perfect accessory for any farmhouse kitchen. Its whiteboard wood and painted finish make it a one-of-a-kind piece that adds rustic charm to any setting. The top drawer has plenty of space for storing essential kitchen gadgets, and the cabinet door compartments provide a place for your smaller items, such as spices. This kitchen island also features three shelves that provide extra space for balancing cookbooks as you peel vegetables or chop ingredients on your cutting board.
You can also see: DIY Kitchen Cabinet 
DIY Kitchen Island For Large Family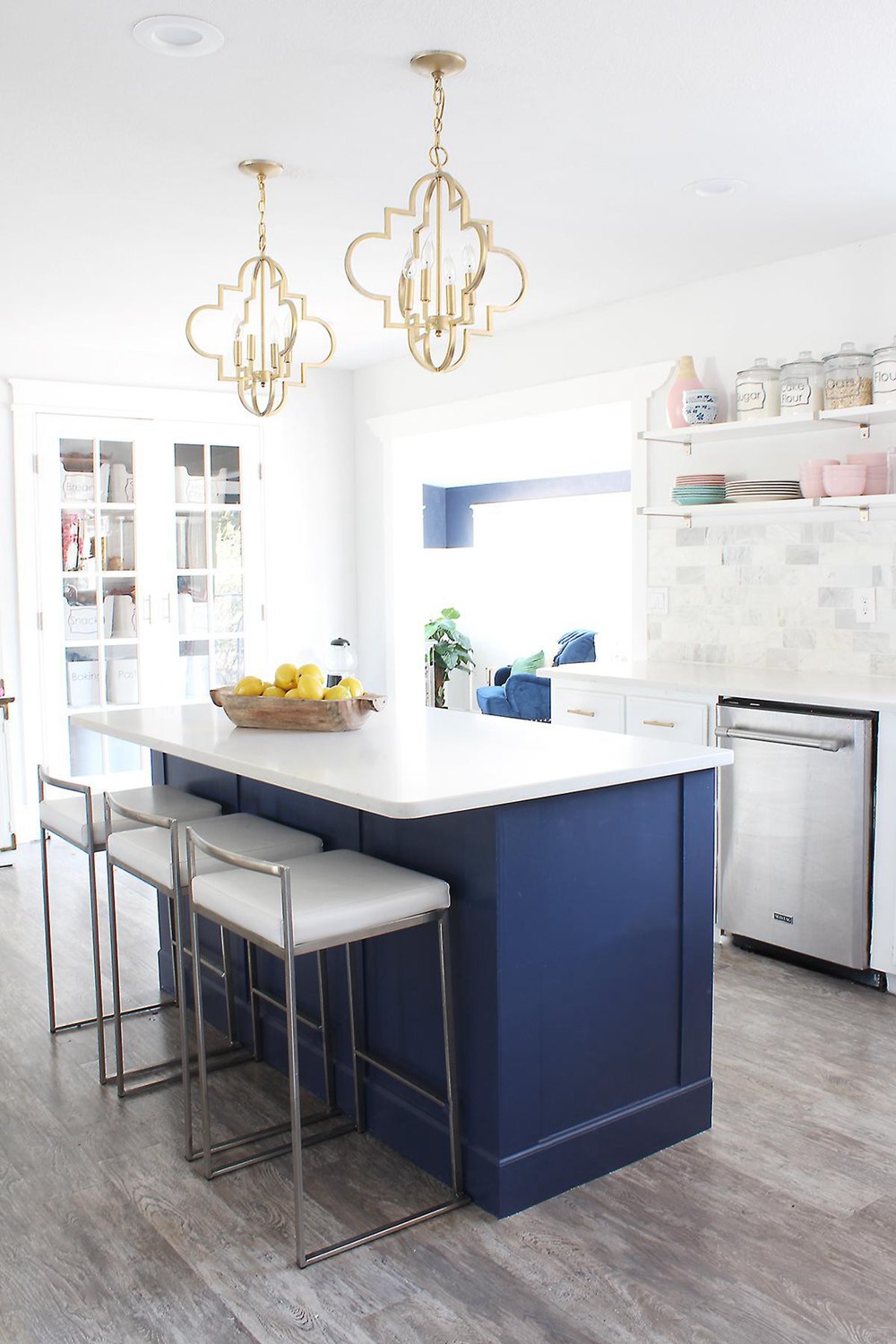 If you're looking for a kitchen island that can fit your entire family and make cooking much more fun, this is the one! Use this detailed guide and plans to build your own DIY Kitchen Island. You'll have everything you need on a kitchen island with a large workspace and counter space. With just a few basic woodworking skills and tools, you can create this valuable piece of furniture for your home. It's quick and easy, and anyone can do this!
Small Kitchen Island With Pull Out Drawers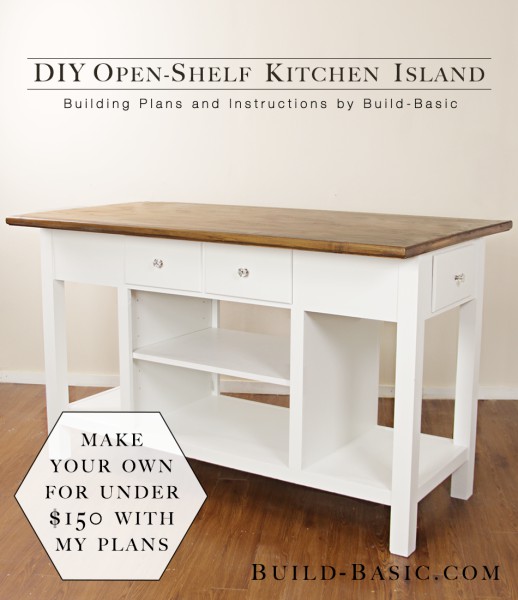 A sleek, functional kitchen island pulled from old parts. This makeover is an intelligent way to create a helpful kitchen piece while cutting costs and adding a unique aesthetic to your home. This DIY Small Kitchen Island With Drawers is a perfect addition to your kitchen, making it look bigger and more modern. You can customize it with your favorite colors and add or remove drawers or shelves depending on your desired storage. The saving grace is that it can easily fit in most kitchens without too much space.
Kitchen Island From Wood Pallets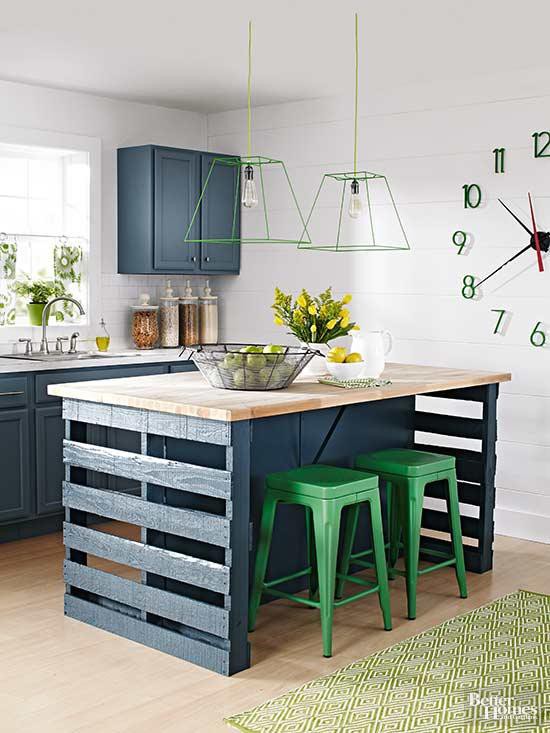 Need a table for your kitchen? Make your simple kitchen island from wood pallets with this how-to guide. This project is inexpensive and easy to make, so it's ideal for DIY beginners or a weekend warrior project. You will like the paint color and doors in this design, as it ties in perfectly with the main cabinets in the room. With a weekend of hard work and a small investment, you can have a fantastic kitchen island that looks custom-made. This design is easy to follow and comes with step-by-step instructions.
See also: 24 DIY Pantry Shelves
Drop Leaf Kitchen Island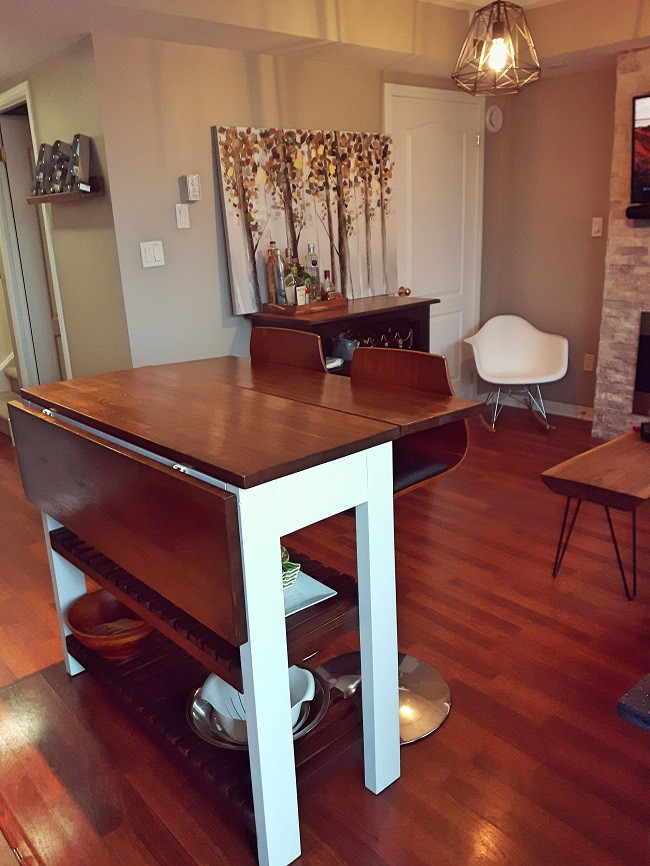 Living alone doesn't mean you can't have a beautiful kitchen. This DIY drop-leaf kitchen island is the perfect solution for saving space in tiny kitchens. It has two shelves to store all your daily necessities and little things. And it looks so pretty, thanks to the white color. This DIY project is basic and easy to follow, so anyone with minimal woodworking skills will find success! This kitchen island takes no more than two days to make.
From Dresser To Kitchen Island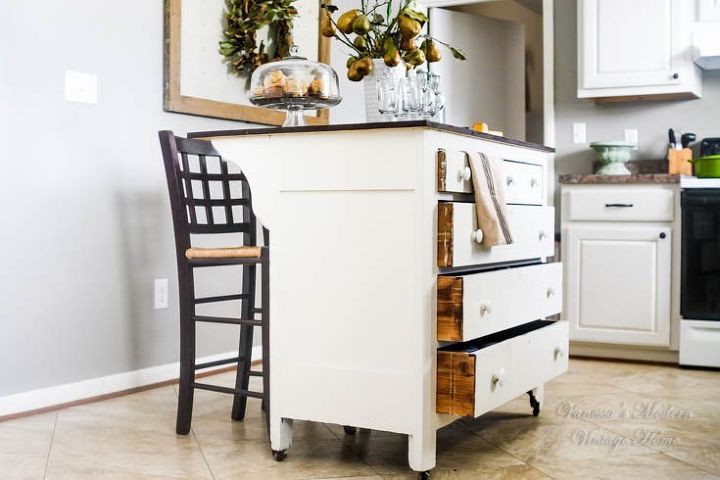 Out with the old and in with the new! This DIY project is about transforming an old dresser you have lying around into a functional kitchen island. Not only is this a beautiful space-saving idea, but it can also be incredibly budget-friendly compared to buying one new. If you have an old dresser in your garage or shed, why not turn it into a lovely kitchen island? It would be a great DIY project that can serve as the focal point for your kitchen. All it took was a little paint, some new hardware, and a few coats of polycrylic to create the perfect spot to prep, cook, and entertain, all while saving money by not hiring a contractor!
Kitchen Island With Wine Rack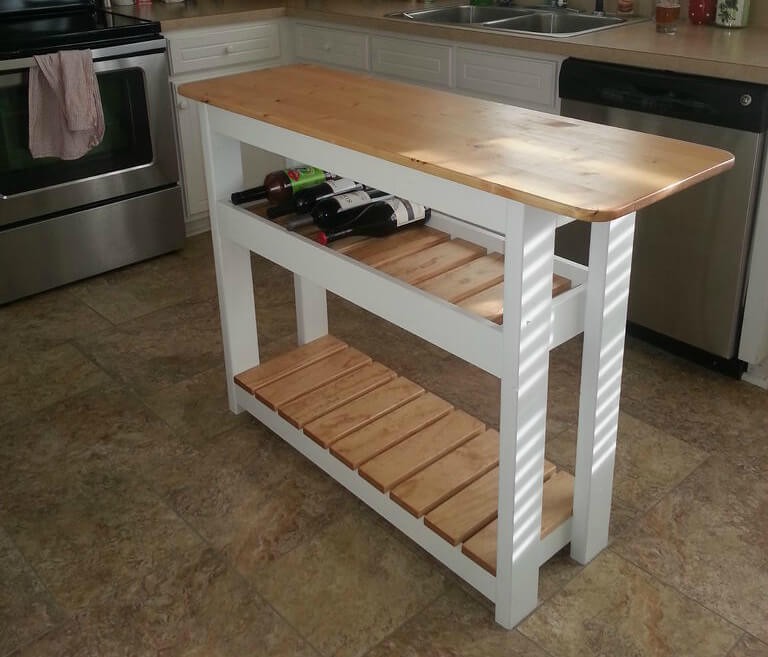 Make your DIY kitchen island with a wine rack for all your wine storage needs. This idea is a great way to add a storage unit to your kitchen, whether you're a big fan of wine or not. You can also use the shelves for other items you regularly use in your kitchen. If you like this idea, get inspired, and let's see how easy it would be to build one yourself. It will make your cooking experience much more enjoyable and entertaining.
L-Shaped Kitchen Island DIY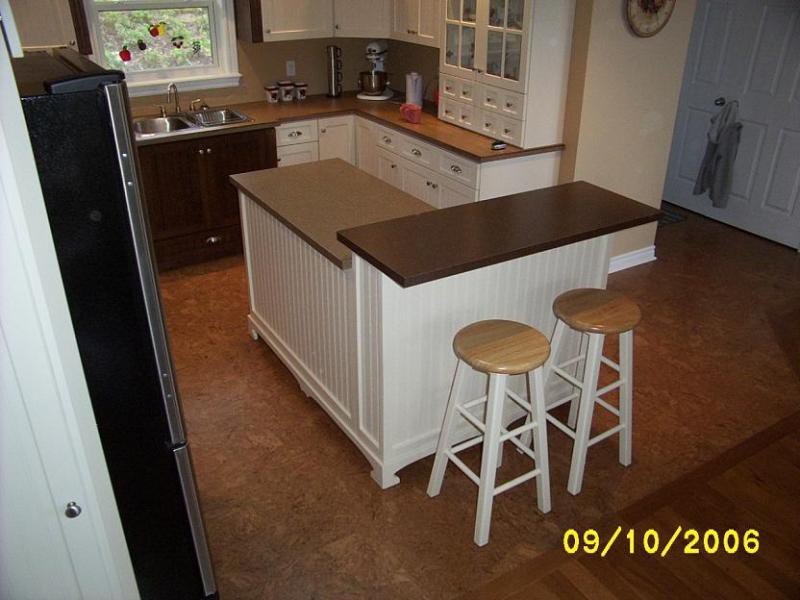 L-Shaped Kitchen Island DIY is your kitchen's most innovative and creative idea. This kind of Island is different from all because it looks good but is beneficial and functional. You can use this as additional space in your kitchen and can enjoy cooking in this area with your family members. Building an L-shaped kitchen island can give you much extra room to work in the kitchen. It's also easy to make and doesn't take much time or money! This is an excellent way to get more space without spending too much money.
Sliding Door Kitchen Island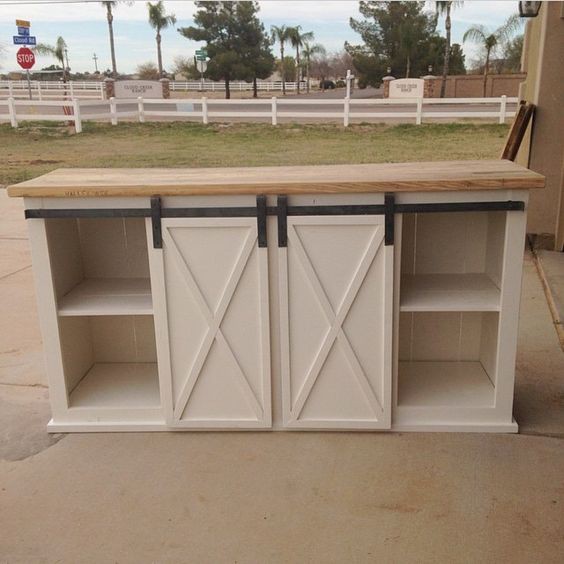 Have you ever thought of buying a kitchen island with a sliding door? If so, then this is it. With the right design and a simple sliding door, this DIY project will have you smiling every time you open it. The shelves are large enough to store essentials, while the gaps between each shelf give you additional storage space to keep more items. The sliding door kitchen island is well-lit and fits perfectly in any kitchen. It has a sliding door, making it easy to access items inside the cabinet.
DIY Kitchen Island With Hidden Trash Storage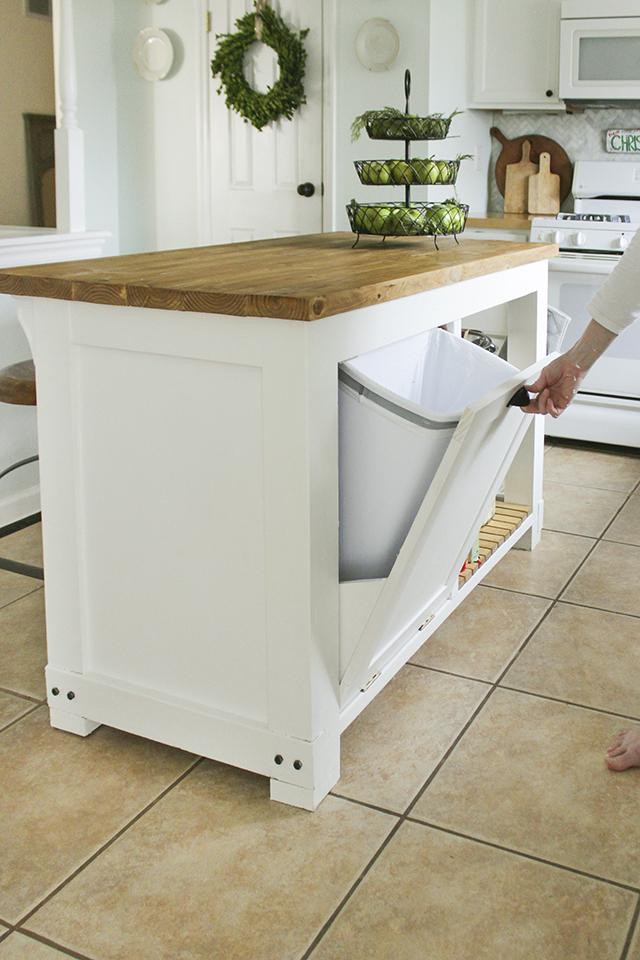 This DIY kitchen island is a great way to make your eat-in kitchen more functional and stylish. Are you not having the space for an island but want one anyway? This clever solution doesn't require much space but gives you an island with built-in storage. The project uses a French cleat system for an easy way to hang shelves and cabinets on the table so that storage can be tucked out of sight. This shelving idea is worth trying if you have the freedom and space. It can help create more functional space in your kitchen or dining room area while adding beauty and value to your home decor.
Modern Standard Kitchen Island DIY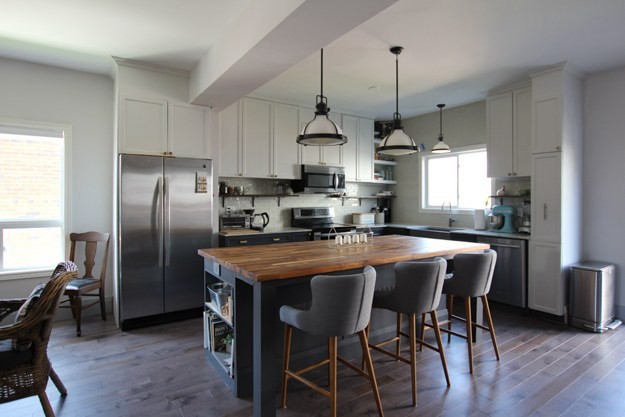 If you love cooking, you should consider setting up a kitchen island. This type of kitchen design can be easily made on your own by using the latest technology found in this Modern Standard Kitchen Island DIY tutorial. You can use this modern standard kitchen island to make cooking much more accessible by putting everything you need into one place. This kitchen island not only brings you convenience but also gives you a modern design. Whether looking for the first or last step of your kitchen renovation, this project will be the perfect solution.
Black Kitchen Island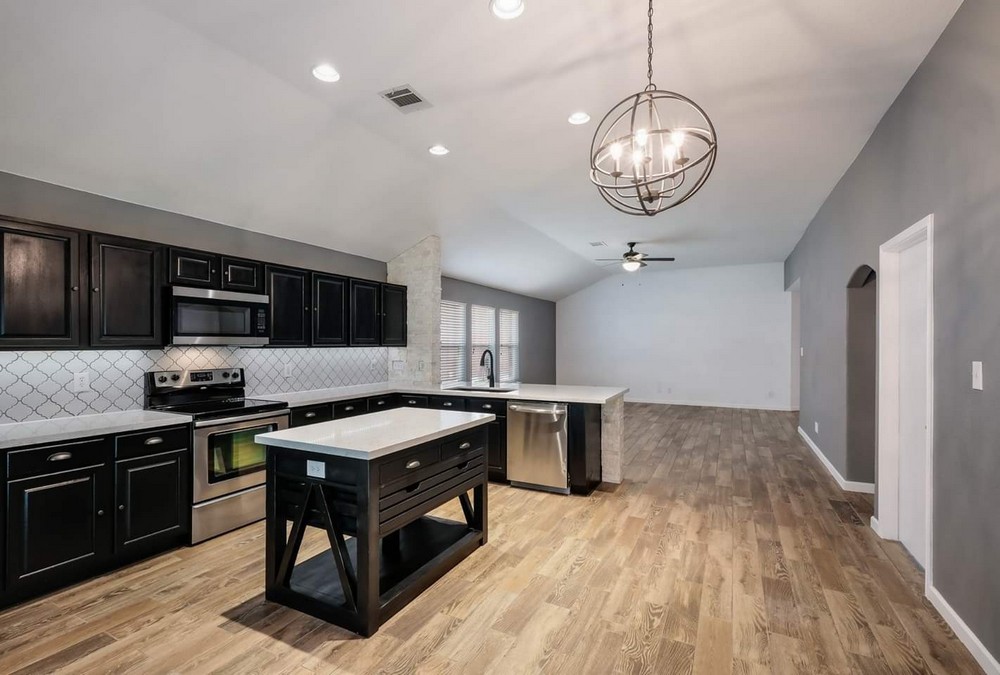 Are you looking for a modern design with a black accent? This DIY kitchen island is the one you need. It will add elegance and sophistication to your kitchen and make it look larger. The soft matte black finish, with a contrasting white countertop, will brighten up any space. This DIY Island stands out from the crowd and gives you modern luxury without breaking the bank! The high-quality material makes it durable so you can use it for a long time.
Bakers Kitchen Island

Add extra workspace, storage, and style to your kitchen with a DIY Bakers Kitchen Island. With this easy-to-follow guide, you can turn your kitchen into the home of your dreams! The baker's kitchen island has plenty of shelves for all your baking tools! This kitchen island looks super stylish and is super convenient! It's a great place to store all your baking tools and ingredients without having to keep them all over the counter. Make one for yourself today!
DIY Kitchen With Stock Cabinet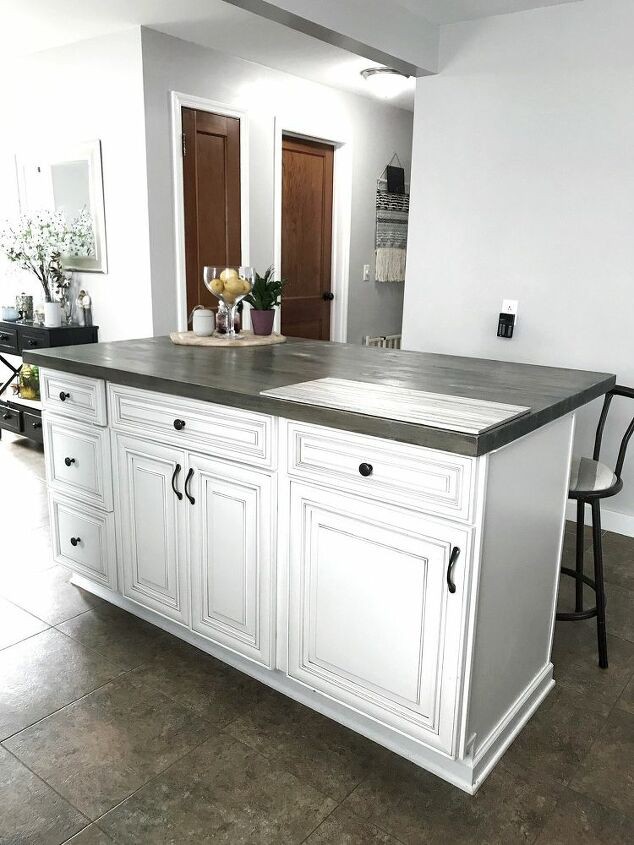 This kitchen island is suitable for any size, whether a restaurant or your own home. It has enough space to make you feel comfortable cooking and preparing meals in your kitchen. This kitchen island offers many storage options with five pull-out drawers, two open-door cabinets, and several shelves. It has been designed with a large surface to cut food items like meat and vegetables. This project can also be customized to fit your kitchen's specific space needs.
Pallet Kitchen Island Table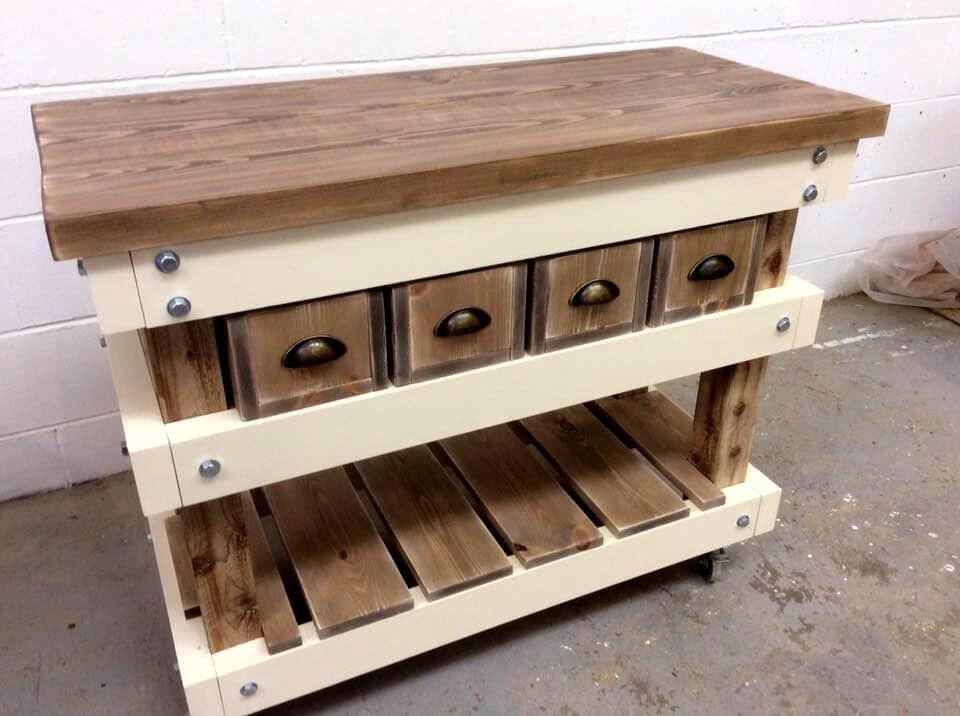 This DIY pallet kitchen island table is the perfect solution if you have a small kitchen. You can use it as a breakfast bar or as a dining table. It has many small drawers and one larger drawer to store all kitchen appliances, cutlery, and other essential things. This project is for you if you want to make something unique in your home! Although smaller than most kitchen islands, it is specially designed to provide maximum space for storage and functionality.
Minimalistic Kitchen Island Design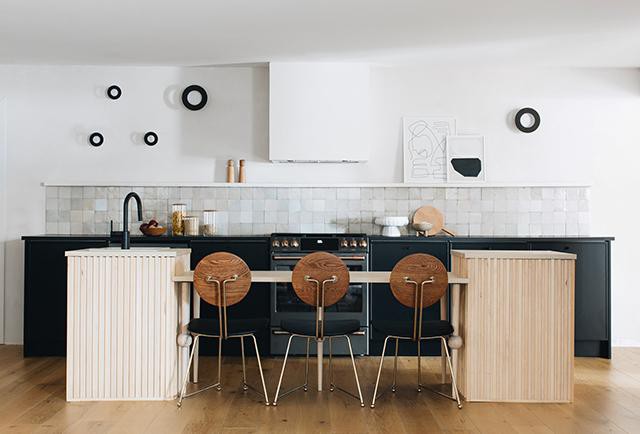 You might consider adding an island if you're renovating or creating a new kitchen. It's a feature that adds value, utility, and style to your home. However, the options can be overwhelming: Many islands are available, and many ways to style them. The Minimalistic Kitchen Island Design is one of the most valuable additions to your kitchen. It has multiple benefits, such as allowing you to quickly prepare meals, giving you extra storage space for things like pots and pans, and even presenting an area for enjoying your meals.
DIY Kitchen Island With Storage Space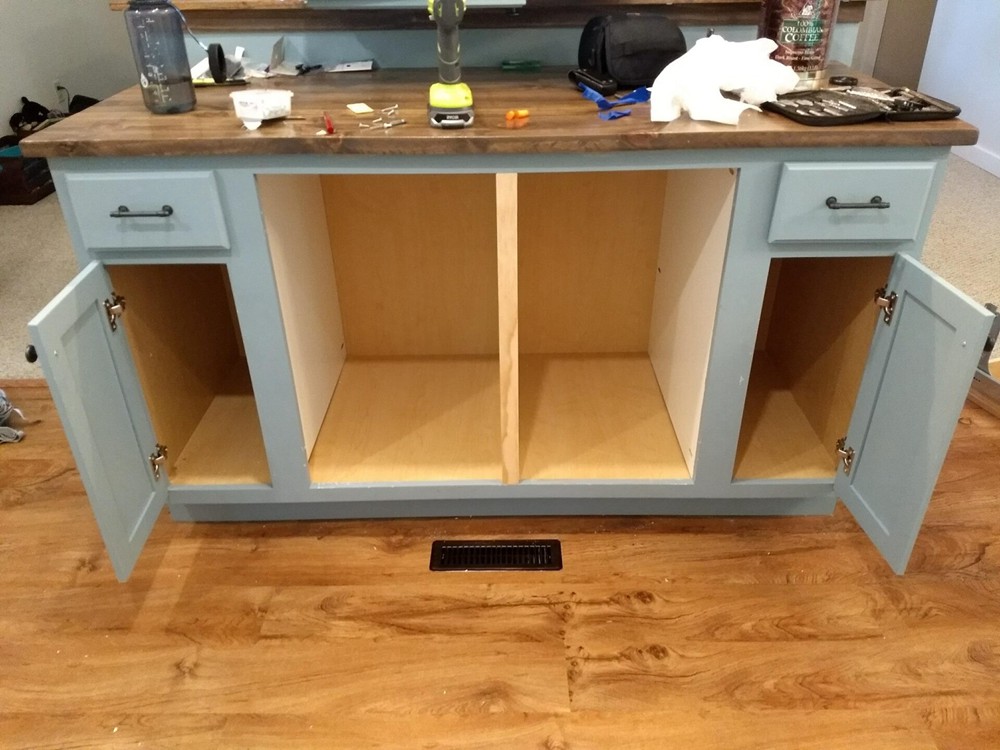 This DIY kitchen island is an excellent way to free up your counter space. Store all of your kitchen appliances in the cabinets and keep them out of sight by storing food items in the drawers, which is perfect for keeping ingredients that you frequently need on hand. The DIY kitchen island can be made in just a day or two. When you finish this project, you will have a beautiful and functional piece of furniture that will last for years.
Simple DIY Kitchen Island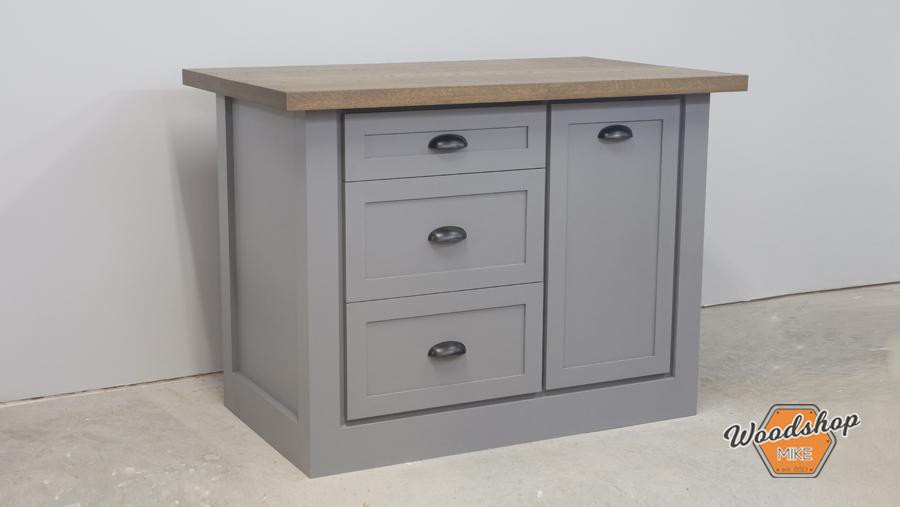 You can make your own if you think a kitchen island is too expensive. This DIY Kitchen Island has three pull-out drawers, one for general storage and two for food. The third drawer can be used as extra space, and the fourth is perfect for hiding the trashcan. This project is simple and easy to make. All you need is a saw, hammer, screws, and wood. You will also need the paint of your choice.
Kitchen Island On A Budget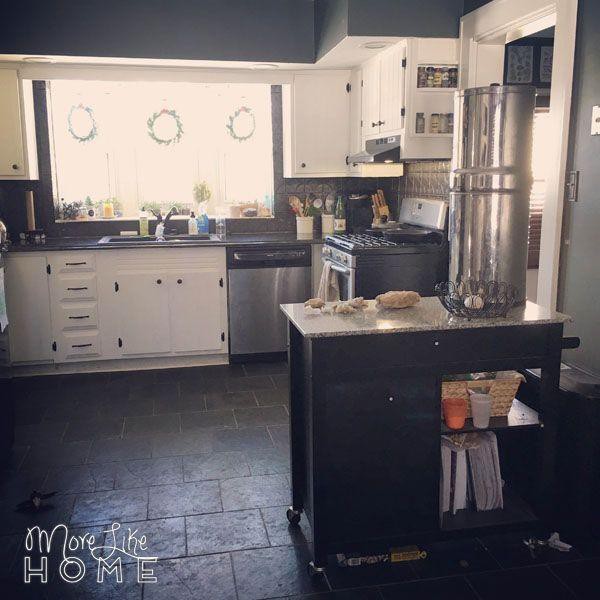 A kitchen island can make your home more efficient and stylish. It is ideal if your kitchen has room for it. It allows you to add extra storage to your kitchen, space for food preparation and eating meals, or provides an excellent area for welcoming guests. For this reason, an island is useful and will help you stay prepared for any cooking or baking that you plan on doing. This DIY kitchen island on a budget has a few shelves and other storage compartments so you can store any ingredients you may need to make a meal or dessert.
Classic DIY Kitchen Island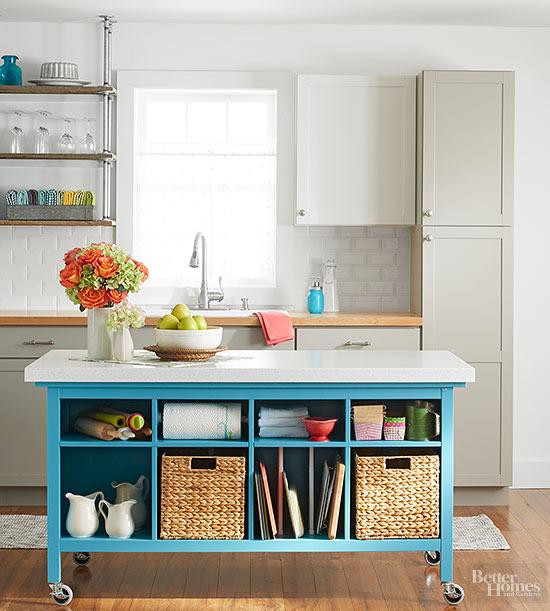 If you are looking for a handy storage unit to accommodate all the items in your kitchen, this DIY project would be perfect. It is not only stylish and functional but also easy to install. With eight shelves, you will get plenty of storage space for all your kitchen essentials. There is always room for improvement, but this is a great place to start. You can customize the size and shape of your Island to fit your needs. Just get some stain and go for it!
Large DIY Kitchen Island With Glass Door
The gorgeous DIY kitchen island is perfect for any modern kitchen. Just look at the smooth, clean lines and fantastic design – you'll love it! It has large drawers, a backside cabinet door to put in extra stuff, and a meaty glass front door so you can always see what's inside. If you're looking for something modern that looks like it was built by a professional, this may be the one for you! This DIY kitchen island is built using melamine boards, plexiglass, and glass. It can be made with various designs according to your wish.