Love your kitchen but want to grow your veggies, herbs and fruits? Get inspired by our selection of DIY kitchen garden window plans that you can build yourself. Every house has its unique design, but what makes it special is putting in a lot of love and passion for decorating and turning your home into a place where you can relax and enjoy your life with family and friends. Decorating your home in the kitchen can be tricky because it gets messy when cooking or baking, but these DIY Kitchen Garden Window Plans are sure to add an extra style to your kitchen. All you need is some basic materials and tools, some creativity, and lots of patience.
Easy DIY Kitchen Garden Window Ideas

The kitchen garden window is a convenient addition to any kitchen. You can create a mini garden, display potted flowers or use it as a storage space for fresh produce. Follow these simple DIY plans to construct your kitchen garden window in almost any home, whether you have an attached or detached garage. Make your kitchen garden window plan for your home. These 10 DIY kitchen garden window plans are accessible and easy to follow, even if you're a beginner. You can grow or maintain a plant or vegetable garden anywhere in your home with the right window plan!
Benefits Of DIY Kitchen Garden Window Plans
They are decorative - Even though they are functional, nothing about these DIY kitchen garden window plans isn't beautiful. They're perfect for every space in your home, whether big or small, traditional or modern.
They're versatile - These DIY kitchen garden window plans come in many different styles and sizes, so you can find one that fits perfectly with the design of your home. This means they can be used in any room of your house!
They're easy to install - No matter how much experience you have with DIY projects, these DIY kitchen garden window plans will be easy for anyone who wants to try them out!
Hanging Herb Mason Jars Garden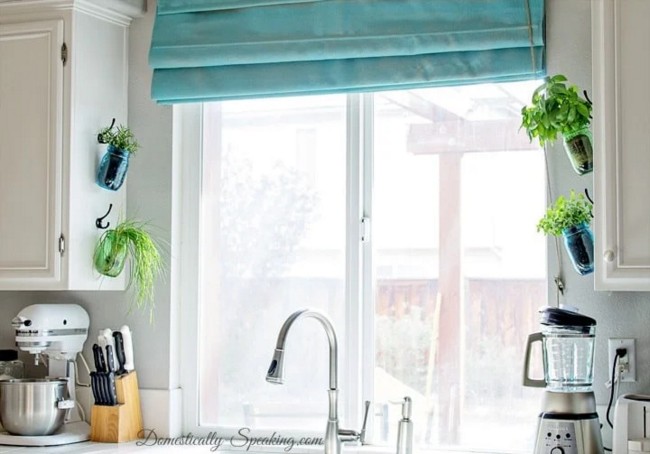 Beauty and practicality meet in this hanging herb garden. The best part? It's so easy to make. You can even do it yourself! Hanging herb mason jars are a great way to get your plants off the ground and within reach. This DIY kitchen garden window could be even better than your typical herb garden. . With the right light; these babies grow like weeds. And because they're on a windowsill, you can harvest them every time you cook.
Hanging Herb Kitchen Garden Idea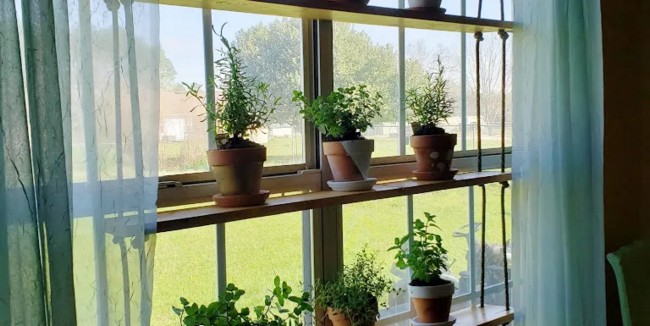 The DIY Kitchen Garden Window is a great way to bring life and beauty into your kitchen. It's easy to make and will give you easy access to your plants. This is a straightforward but super fun and beautiful DIY project. You can use different materials and sizes to create your kitchen garden window. Hang your plants on hooks or frames, paint them with bright colors, get a beautiful vintage letterpress stencil and add some herbs, vegetables or fruit.
Indoor Window Sill Herb Garden
If you want an easy way to add more greenery to your home without worrying about it getting stolen or dying, this DIY window sill herb garden is perfect for you. It's the perfect place to grow fresh herbs and other veggies indoors! Make a little space for your favorite herbs in your kitchen with this easy project! You can create your own indoor herb garden window sill with just a few supplies.
Herb Garden From Kitchen Recyclables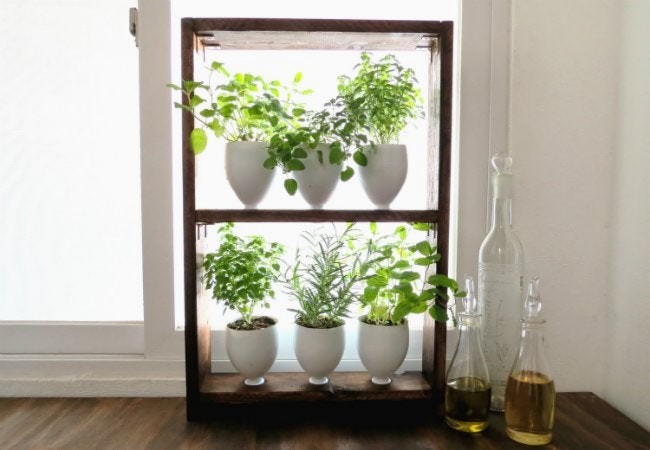 If you love to cook, why not treat yourself to a kitchen herb garden? This project is easy to make and feeds your passion for homesteading by giving you fresh ingredients for a whole new batch of recipes. A fun and straightforward project for DIY gardeners, this herb garden is perfect for indoor or outdoor use. Made from recyclable materials, it's easy to assemble and is an ideal place to have your favorite plants close at hand.
Indoor Self-watering Herb Garden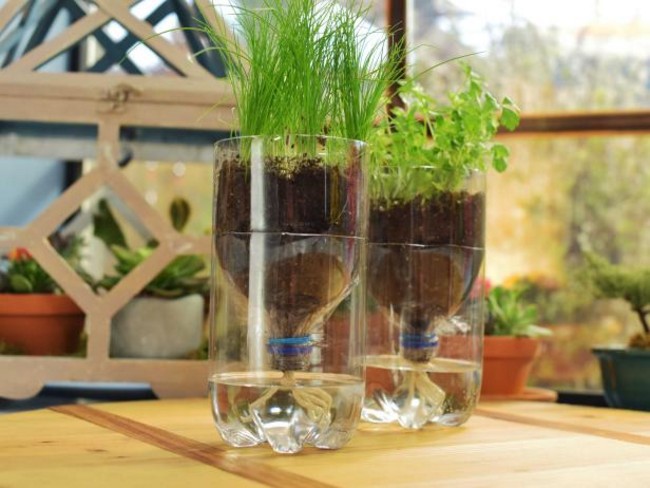 Easy to assemble, this DIY herb garden kit is the perfect way to get started on a self-watering indoor herb garden. Stock up on fresh herbs by creating your indoor herb garden. This self-watering planter has a built-in reservoir to keep your herbs thriving year-round without needing to water them as often. Think of the savings in water and money—and the satisfaction of using fresh herbs in any dish!
Herb Garden For Kitchen Window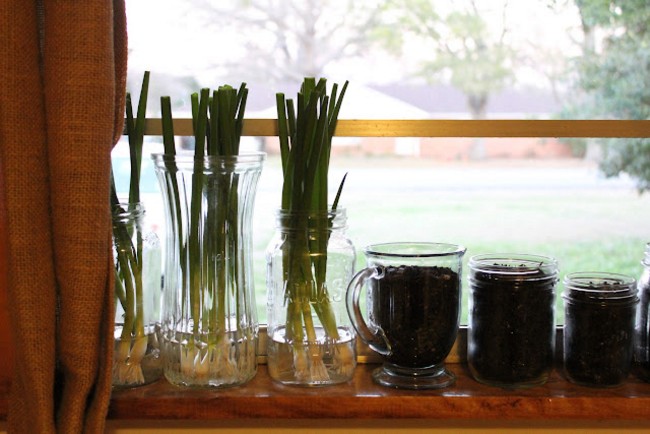 Are you looking for a way to grow fresh herbs but need more space or time to dedicate to an entire herb garden? This DIY kit is perfect for anyone who needs an easy solution to growing fresh herbs. Make your herb garden with this handy guide to do-it-yourself window gardening. Perfect for everyday herbs and tasty vegetables, this simple DIY window garden kit is a great way to turn any kitchen or office into a little oasis of freshness.
How To Build A Window Garden
Grow things from your kitchen window! Learn how to build a DIY window garden. A great way to grow food and flowers outside your home, even if you have limited space. The idea of a window garden is to bring the outside inside — but in a way that adds beauty and functionality to your home. A well-designed window garden brings plants and flowers into places that might otherwise be forgotten, such as an unused window or flat wall.
Garden Window In Your Kitchen
Show off your green thumb with this DIY kitchen window garden! You can make one in the afternoon and enjoy fresh herbs and veggies in your kitchen all summer. This DIY kitchen garden window will allow you to grow fruits and vegetables year-round in your home quickly. This easy-to-install garden window gives you access to fresh herbs, lettuce and tomatoes directly from your kitchen. Best of all, the garden windows are stackable, so you can create a larger planting area as your gardening needs grow.
Window Ledge Plant Shelf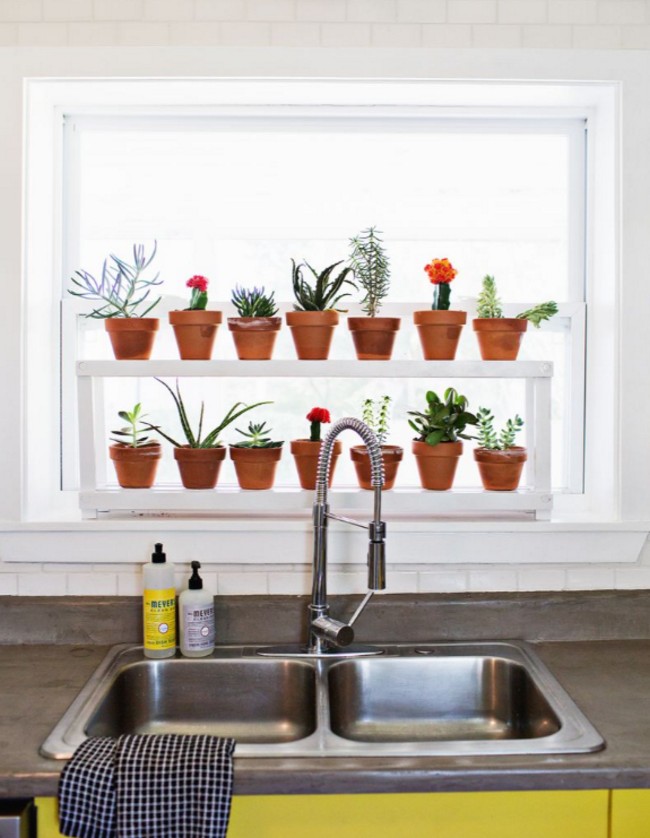 Transform your windowsill into a shelf with this easy DIY, perfect for small kitchens or spaces with limited countertop space. Follow the step-by-step instructions and have a window ledge ready for plants and herbs in no time! Making a window ledge planter is a great way to add color and greenery where you need it. This DIY can be done in minutes with just a few simple materials, and your chosen plants will grow beautifully all year long.
You can also see: DIY Window Plant Shelf Ideas
Garden Window To Brighten Up Your Kitchen
Love plants but want to avoid dealing watering them? Why not try a DIY kitchen window garden? The sunlight will help maintain your plants and make your kitchen a more colorful, cheery space to cook in. This kitchen garden window is sweet and straightforward. Get the look of indoor/outdoor space at home with our DIY Garden Window Tray, made with durable and recyclable plastic lids from takeout containers. This project is so simple you'll have a whole collection of these beauties in no time—perfect for hanging on your wall or propping up on a mantel for decor.