Kitchen backsplash ideas are always in trend, and people have a lot of choices when they want to decorate their kitchens. A kitchen backsplash can make your kitchen look beautiful and stylish. You can choose various materials, colors, and designs for your kitchen backsplashes. However, if you want to do it on your own, it is not as difficult as it seems! Here are some DIY kitchen backsplash ideas that will help you transform your kitchen into a stunning one.
DIY Kitchen Backsplash Ideas On A Budget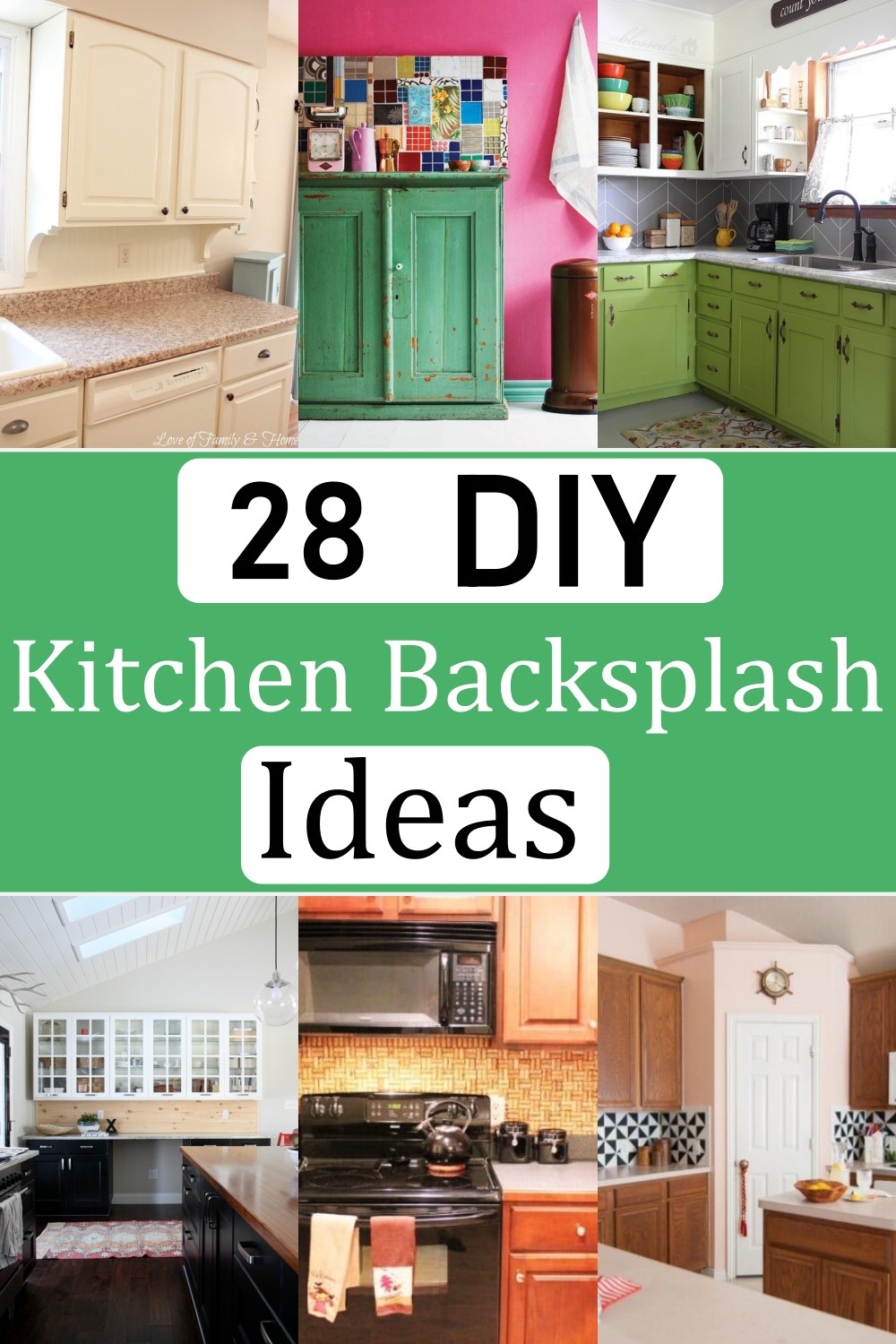 When renovating your kitchen, a DIY backsplash is a great way to add value to your home. You can choose inexpensive or expensive materials for the tiles and still save money by installing them yourself. DIY kitchen backsplashes come in many different styles, so whether you want something plain or fancy, we've got you covered with these great DIY kitchen backsplash ideas. It's an easy and affordable way to upgrade your kitchen without breaking the bank. There are many wonderful and creative ideas for backsplashes; however, you can create stunning results with simple materials too!
DIY Kitchen Backsplash Ideas
Do-it-yourself kitchen backsplash ideas are a great way to add personality and style to your home. 
Cost Savings:

 DIY kitchen backsplash ideas can save you a lot of money. Instead of paying someone else, you'll be able to do all the work yourself. This is especially true if you have a small budget for your home improvement project.

Creativity:

With DIY kitchen backsplash ideas, your imagination has no limit! You can mix and match materials or colors until you find something that works for your kitchen. Some homeowners even choose to install tile backsplashes or drywall in their kitchens!

Customization: 

When it comes to DIY kitchen backsplash ideas, there is no "one size fits all." Each homeowner has unique tastes and styles, so they should be able to customize their backsplashes with whatever they want. This is perfect for you if you like something different from everyone else.
DIY Wine Cork Backsplash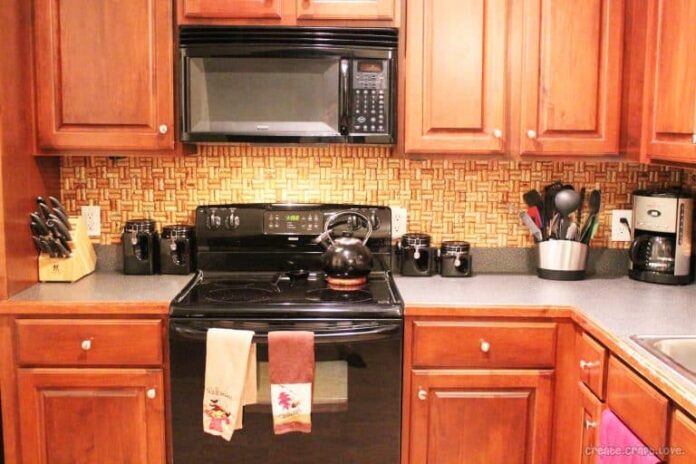 Are you trying to save some money and make your kitchen look great simultaneously? One of the easiest ways to do that is to create a DIY Kitchen Backsplash with wine corks. Adding an inviting rustic look to your kitchen is easy and inexpensive. You need a few supplies and a little ingenuity. You can get plenty of them from the wine bottles you drink. Plus, it makes a fantastic conversation piece while they enjoy a nice glass of wine in your company.
DIY Painted Subway Tile Backsplash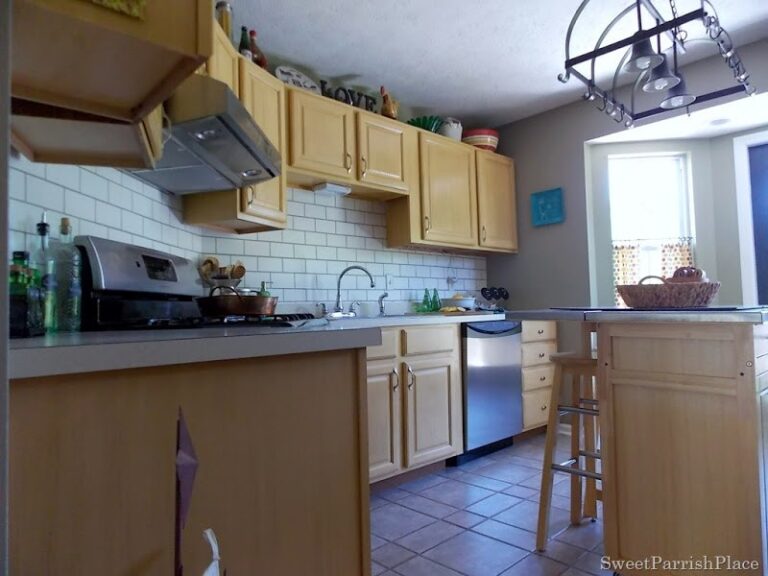 The kitchen backsplash is one of the essential elements in your kitchen design. It can be the focal point and make your kitchen look more spacious if used well. It doesn't have to be expensive. If you want that unique look and feel to your kitchen, you should consider the idea of a painted subway tile backsplash. It will give the kitchen an instant update without spending much money. This DIY project will show you how to create one using paint and little effort.
DIY Customized Glass Backsplash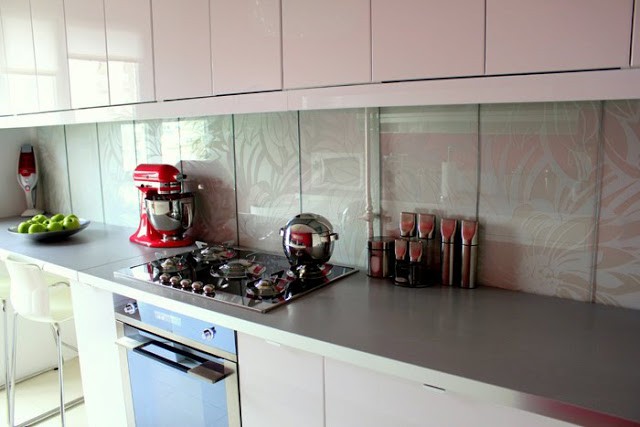 This DIY Customized Glass Backsplash is an excellent idea for all those who love DIY projects and have time on their hands. The glass can be customized to fit all your requirements, making the project more enjoyable. A glass backsplash can make a great statement in your kitchen. However, installing it properly and handling it with care is essential to avoid injury. To prevent breakage, choose tempered glass that is rated for commercial kitchens. In the event of breakage, tempered glass will shatter into small pieces without sharp edges.
DIY Beadboard Backsplash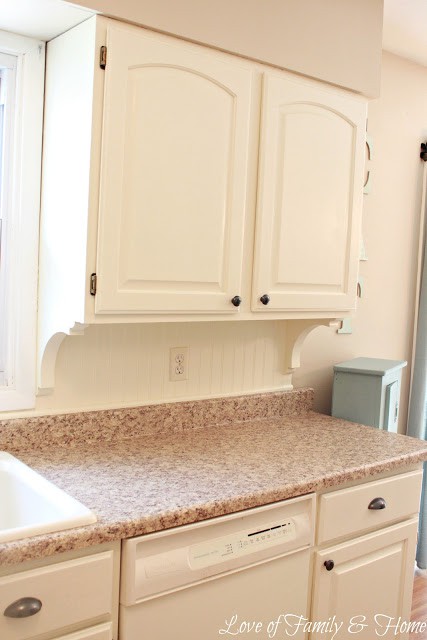 Beadboard is a fantastic option if you are considering adding a backsplash to your kitchen. It gives that splash of style to any kitchen makeover, and it is so easy to install! Add something unique to your home with easy DIY projects. It instantly gives your kitchen a more modern and sophisticated vibe. The Beadboard Kitchen Backsplash design also does a fantastic job of hiding any blemishes on your walls or backsplash. This project is easy to do since it's just gluing some pieces of beaded board to the wall.
DIY Pallet Kitchen Backsplash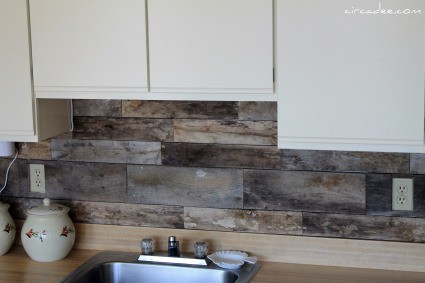 A kitchen backsplash is a great way to add extra personality to your kitchen. You can choose from hundreds of pallet designs to create a one-of-a-kind look for your kitchen that you can show off for years. This is the perfect way to bring some rustic charm to your kitchen. You can clean and sand the pallets, paint or stain them, and then apply a protective coat so that they will last for years. After you've got them ready, follow our tutorial on how to create this DIY backsplash idea.
DIY Vinyl Backsplash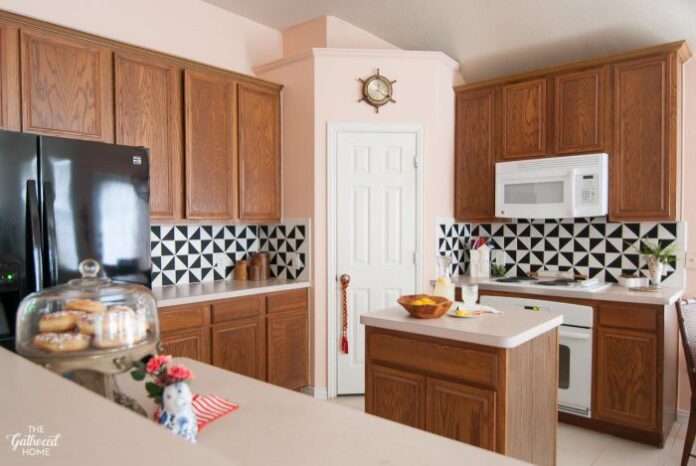 Do you want an easy way to add style and personality to your kitchen? Vinyl is a great way to switch up the look of your kitchen by creating a beautiful backsplash. It's simple and inexpensive! Love what you see here? Get your kitchen touches done quickly with this vinyl backsplash. Perfect for in-between or behind a cooktop, it doesn't take long, so it'll be the right time to upgrade your kitchen. You can find this project in this DIY section or build your custom backsplash using similar materials to make any design you can imagine.
Easy DIY Vinyl For Kitchen Backsplash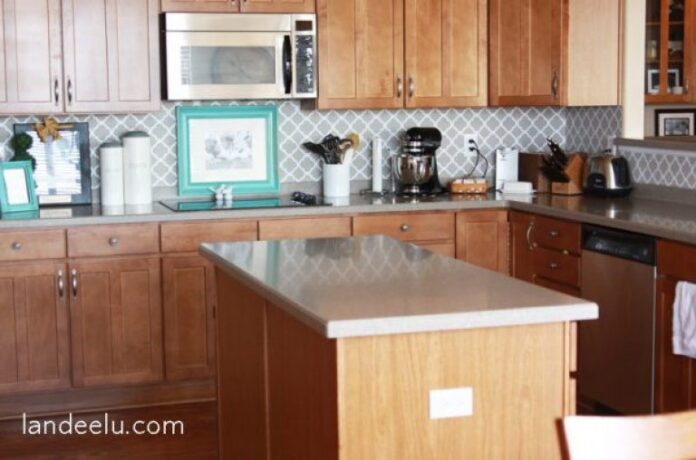 This kitchen backsplash idea is both cost-effective and easy to install. Created with vinyl, this DIY project is a great way to give your kitchen a more expensive look without breaking the bank. The inexpensive, built-in recycling bin saves time on the daily cleanup in this beautiful home. If you are looking for kitchen backsplash inspiration, look no further. Here is a perfect example of using vinyl to give your kitchen some character. See how easy it is to apply vinyl to a plain white wall? A couple of rolls and some patience.
DIY Herringbone Tile Backsplash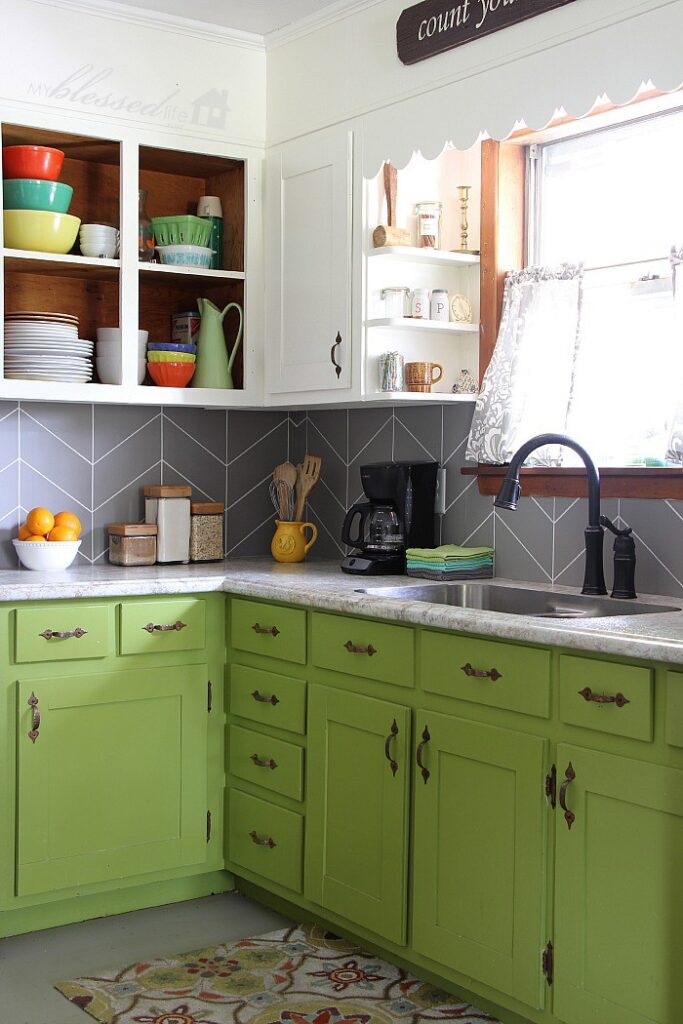 What can be better than a DIY kitchen backsplash idea? By taking simple steps, you can give your home a new look to your kitchen with just a little paint. Painting a kitchen backsplash is like painting any other wall, but it is only limited to a particular area. Plus, it's easy and fun to do! What are you waiting for? By painting your kitchen walls, get the best out of your kitchen space. You can also add neutral colors like white or grey to the tiles if you do not want to see bright colors on the wall.
DIY Faux Brick Backsplash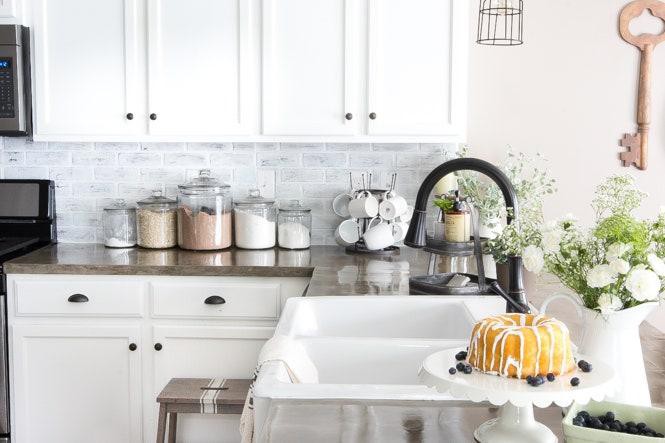 This faux brick backsplash is a great idea to decorate your kitchen. It can quickly transform your kitchen space and give it a new look. This faux brick works great for any room in the home, including kitchens, bathrooms, and living rooms! The lightweight wall decal easily installs on any smooth, complex, dry surface. It does not require professional skill or craftsmanship and can be done by anyone. This is the best kitchen backsplash idea for those who cannot afford actual brick backsplashes or renters!
DIY Laminate Flooring Backsplash

If you're looking for a new and easy way to remodel your kitchen or bathroom, try using laminate flooring as a backsplash. It's a great alternative to tiles and gives the same wood look you love without all the hassle. Laminate flooring is perfect for any room in your home, especially the kitchen. It is easy to install and makes it easy to give your house a new look without creating a complete mess. The plastic cover gives the effect of a hardwood floor.
DIY Kitchen Desk Backsplash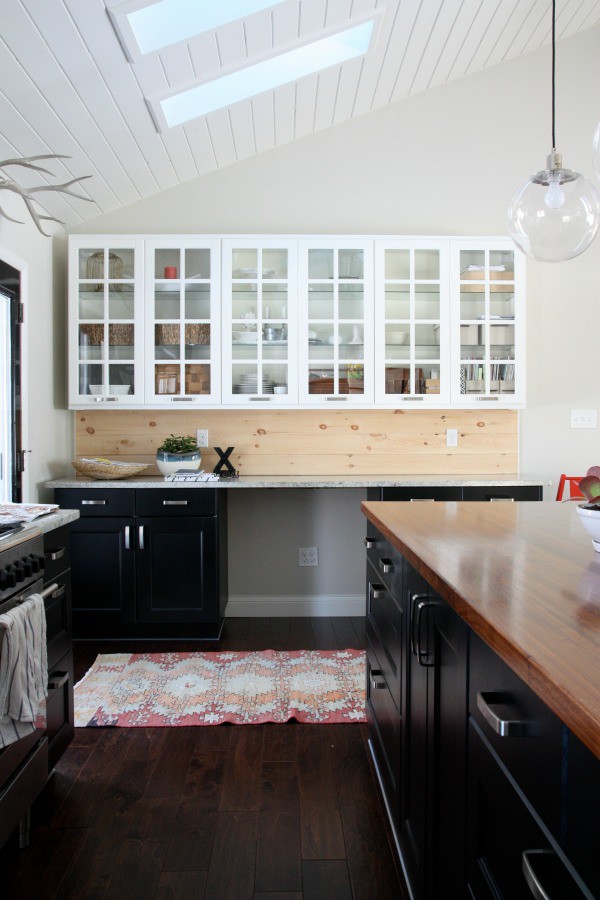 If you have a little extra space in your kitchen, why not put it to good use? This idea features a desk backsplash that is functional and pretty. It's perfect for someone with a small kitchen who wants to make the most of their space. This makes excellent use of those unused corners and walls. The desk backsplash idea can be used in your kitchen on the counter or off another cabinet. This will help make your kitchen a little more attractive and organized.
DIY Decal Kitchen Tiles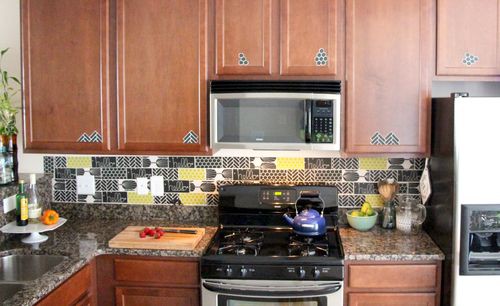 This DIY kitchen backsplash idea is a great way to add an artistic flair to your kitchen. These peel-and-stick kitchen tiles give your kitchen a unique look and make it easy to update every few months or just as often as you like. The best part is that if you get tired of the design, it can easily be removed by peeling it off - no messy cleanup is required! Plain and simple, these peel-and-stick kitchen tiles are the best wall decals for your kitchen backsplash! It is a straightforward project and a perfect do-it-yourself project.
Black Paint Kitchen Backsplash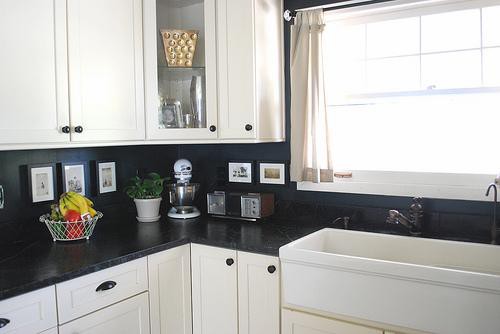 Do-it-yourself projects can be expensive, so if you want to create a kitchen makeover without spending much money, consider painting the backsplash instead of hiring a professional. Homeowners commonly ignore this wall space, but it is an excellent place to add some color and personality. If you want to remodel your old kitchen and inject some freshness into it, then this tutorial is perfect for you. Try this easy DIY project
DIY Hexagon Backsplash For Kitchen
The biggest challenge when installing a DIY kitchen backsplash is finding the right tile. After all, it can be expensive; there are wide varieties to choose from. If you want something other than the usual square or round tiles, then this project is ideal for you! This DIY hexagon backsplash will add more value to the kitchen and make it more elegant. It can also be used in any other room of your home.
DIY Glass Tile Backsplash
This DIY glass tile backsplash is an excellent option if you want something unique. It makes your kitchen look elegant, stylish, and modern. In addition, it can bring out the beauty of your traditional kitchen or make it every day! Whether you're trying to spruce up an old kitchen or provide a fresh new look, this DIY glass tile backsplash is a beautiful way to add a burst of color without breaking the bank. This DIY project can be completed quickly and affordably with the help of some standard household tools and supplies.
Family Photo Display
Are you looking for a DIY kitchen backsplash idea? This is a great one. You can use old and new family photos to display on your backsplash, just like in this kitchen. It's an easy way to add some personality to your space and tie your room together! You can use any photo for this idea. Just make sure to clean the surface properly before starting. Whether you want a fun, colorful design or a subtle seasonal theme, this is an easy way to add personality to your kitchen!
DIY Mixed Tile Backsplash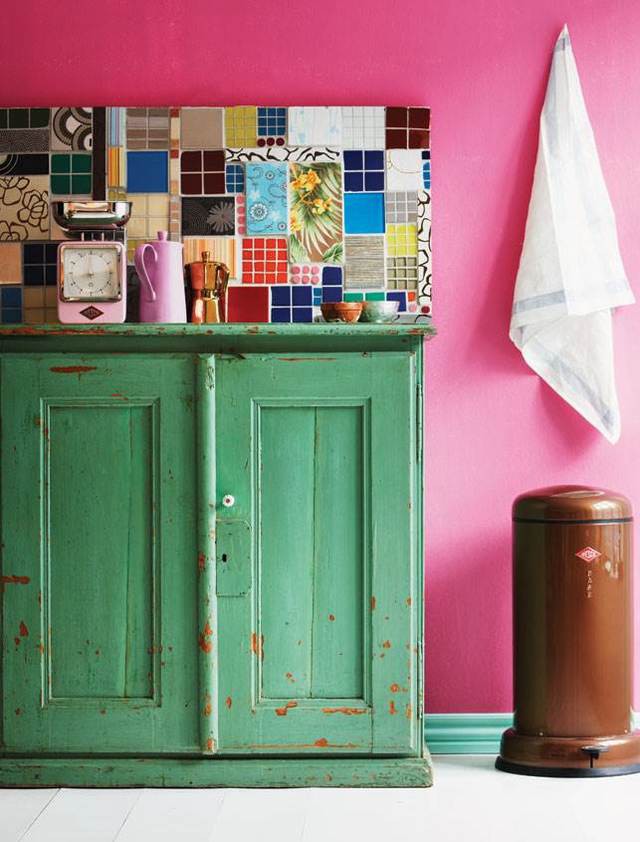 This DIY Mixed Tile Backsplash is perfect if you're looking for a backsplash that stands out. You can make it match your kitchen theme by using different colors and patterns of tiles. Turn an ordinary kitchen into something extraordinary with this DIY, mixed tile backsplash idea. This project is fun and easy in any kitchen since it requires little skill or special tools. The pattern is simple and versatile too. See how easy it is to create this look in your own home!
DIY Paint Pattern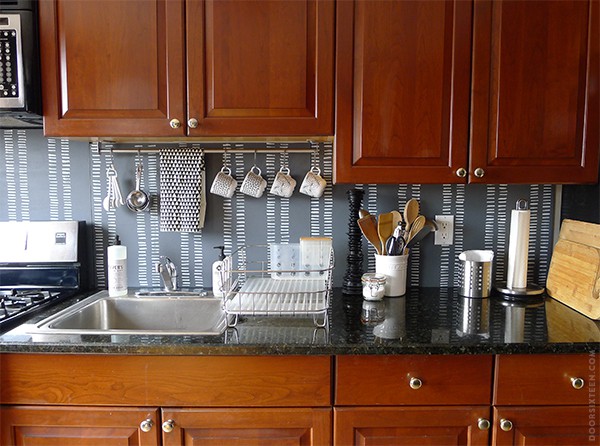 This kitchen backsplash idea is an excellent way to add a little pizzazz to your décor. It's a painted version of the design that is popular and requires no special skills. You will use the same materials typically used to paint your wall, including chalkboard paint, paintbrushes, and stencils. Even though this project is pretty easy to make and doesn't require much time, it can still be tricky. Before painting on those walls, you must be very careful while measuring everything.
DIY Garden Stone Kitchen Backsplash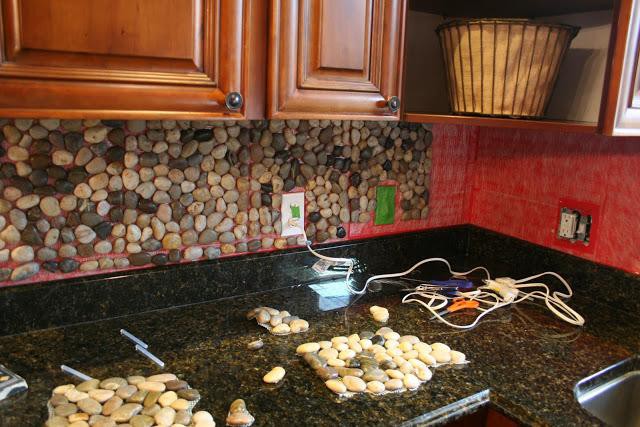 If you have an idea for a kitchen backsplash, but cannot find a suitable product that would match it, then you need to consider doing it yourself. Here's one of the most straightforward DIY projects anyone can do in their kitchen. This garden stone backsplash is one of the most beautiful and easy-to-create DIY kitchen projects. It is made from natural stones from a nearby garden, so it is eco-friendly, cheap, and easy to do! This tutorial shows you how.
You can also see: DIY Kitchen Table Ideas 
Mason Jar Kitchen Backsplash DIY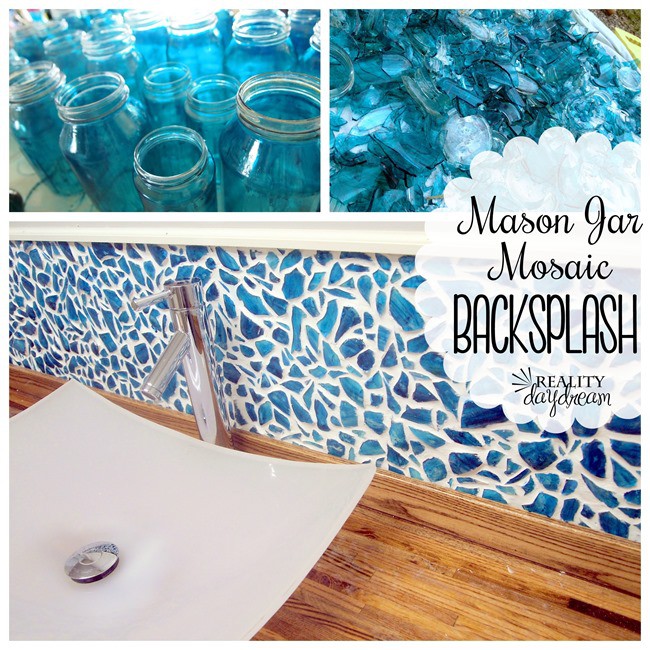 It's time to get creative, does not worry if you are a beginner. This project is easy to do and super simple. You can even make it personalized by adding your design and colors, so follow the steps above and be ready to learn something new today! This DIY kitchen backsplash idea is a great way to add some personality to your kitchen. Mason jars are inexpensive and easy to obtain. This hack can be done in any color and style that you want.
DIY Driftwood Backsplash
A backsplash is a great way to customize your kitchen and make it feel like home. This glass and driftwood project will look great in any kitchen, and you can finish it within a day. Start by measuring the wall behind your sink, prepping the glass, and painting the wall with a feature colour before hanging your design. This DIY kitchen backsplash idea is easy to replicate and customizable. Watch this video for a step-by-step guide to creating this modern look in your kitchen.
DIY Mini Brick Kitchen Backsplash
This DIY kitchen backsplash idea is perfect for those who love a fun and unique look and want to add instant personality to their kitchen. This tutorial will teach you how to install the mini bricks and grout on your existing tile to create a perfectly proportioned shabby chic backsplash that elevates your space. This process is simple and inexpensive, and you only need a few tools. This DIY kitchen backsplash tutorial will show you how to install a brick backsplash in your kitchen.
You can also see: DIY Kitchen Garden Window Ideas 
Mosaic Backsplash DIY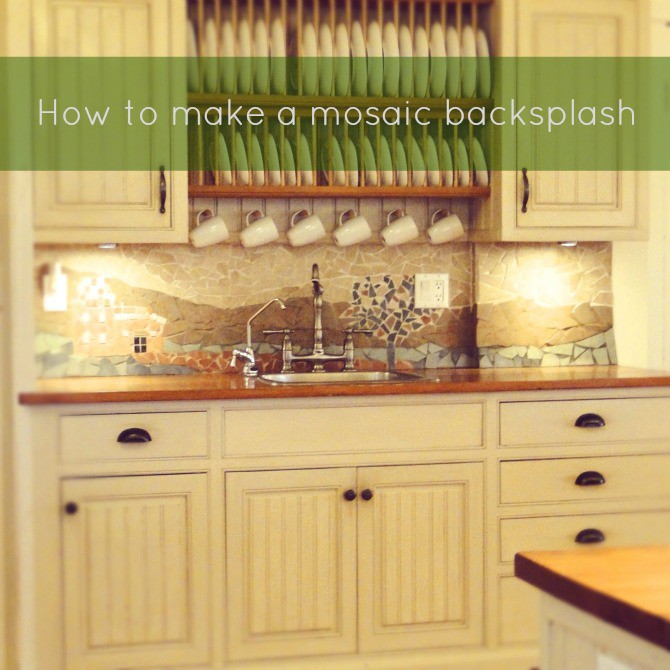 What if you could create a kitchen backsplash that reflects your style and personality? Well, now you can. From a mosaic backsplash to a tile backsplash and beyond, learn how to DIY a kitchen backsplash that fits your unique style! This mosaic backsplash idea is perfect for a kitchen of any size, but especially for those with a smaller space. It's the ideal addition to your kitchen, with a beautiful blend of colors and tiles that will make it come alive.