16 DIY Highchair Plans For Indoor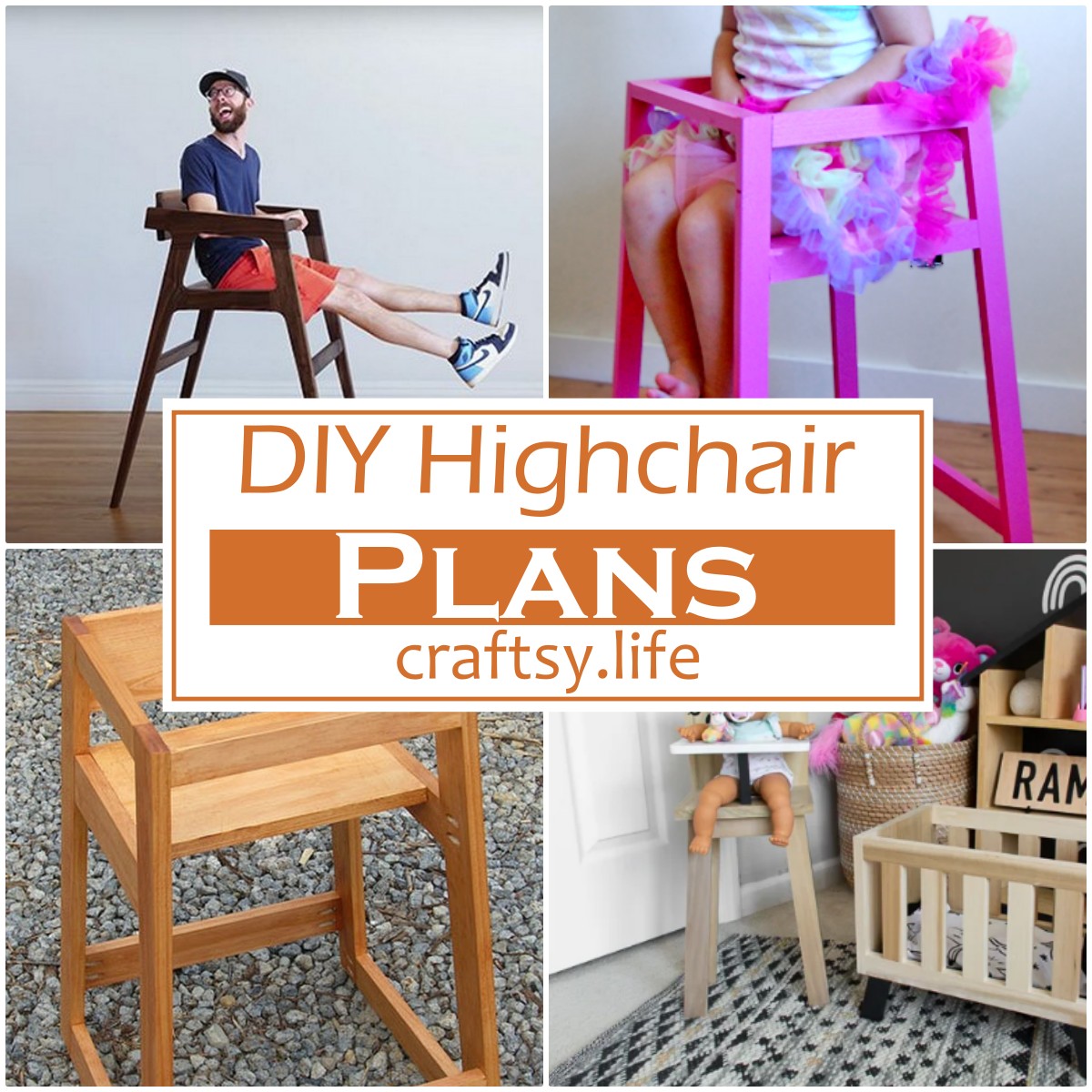 Feeding your baby can be messy. Baby high chairs are a lifesaver for caregivers but are also cumbersome to move and store. Try assembling this DIY baby high chair, which you can fold up and take when traveling or camping. It won't be nearly as heavy as the conventional ones and is made from repurposed materials that can be recycled after use or reclaimed from other household items. If you are like me and want to avoid paying high prices for furniture, then these DIY highchair plans are perfect! There are many ways to build a comfortable, stylish and cost-effective highchair. You can choose from the variety of designs these 16 DIY Highchair Plans provide.
Creative DIY Highchair Plans For Your Home

The high Chair is a must-have for your child's first year of life, but it can be expensive. Crafting a homemade highchair can be a fun and rewarding project that can solve all your feeding problems. This DIY guide will show you how to design and build everything from simple, do-it-yourself highchairs to more intricate, stylish ones. Make a beautiful wooden high chair with these easy-to-follow plans. A highchair can be used as an infant feeding seat, as well as a play table, feeding table and storage area when the child has outgrown their need to be fed in horizontal positions.
Benefits Of DIY Highchair Plans
DIY highchair plans are a great way to save money, but they also offer some other benefits:
You can customize your DIY highchair's design and color scheme to fit your home decor.
They're easy to adjust for different stages as your baby grows.
The materials are relatively inexpensive.
Modern High Chair Designs For Babies And Toddlers
A high chair is a piece of furniture where babies can be seated at the table like adults. Modern high chairs are custom pieces children can use until they are old enough to sit on the floor without assistance. A well-designed modern high chair will support your baby's head and shoulders, hips, legs and feet. High chairs are safer, easier to clean and more stylish than ever. Modern high chairs also allow you to enjoy mealtime with your child. You can take some of the best features from our list and incorporate them into your new room chair for toddlers for an overall beautiful dining experience.
DIY High Chair
Making your high Chair is a great way to save money, and having a custom high chair means you can customize it to fit your needs. You can use a folding wooden chair or buy a cheap one and make the footrest from wood blocks. Make your life easier by creating this DIY High Chair. DIY High Chair is perfect for feeding a baby in a tiny house, apartment, or backyard. It folds up flat and can be tucked away when not in use. With an easy-to-follow tutorial, you can create a modern, comfortable, easy-to-clean baby chair that will last for years!
Designing And Building A High Chair
A high chair is an essential piece of equipment for your baby's first few months of life. It makes it easy to feed and play with your child without bending over and ensures comfort and safety. It also allows you to buy other things you need before the baby is born – a bed, a crib, etc. The good news is that homemade high chairs can be straightforward and require minimal materials or tools! This tutorial gives expert advice on choosing a high chair regarding materials and construction, safety features, ergonomics and design. It also gives detailed instructions on how to build one yourself.
DIY Rustic High Chair
A high chair is one of those things you only notice once you need it. And when you do, finding an affordable, functional and stylish one can be challenging. This DIY Rustic High Chair is so easy to make. The best part is that you can customize it any way you want. You can make this Chair from reclaimed wood or from new wood that's been stained and distressed. Either way, it comes together quickly and easily. So here's a simple DIY that will help you create your rustic high Chair using essential tools and pallet wood from any local craft store.
Wooden Doll High Chair Plan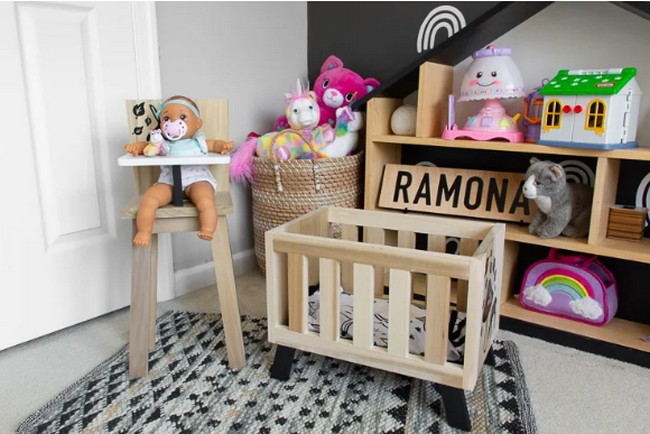 The Wooden Doll, High Chair Plan will help you build furniture with so much detail that your child won't want to put their doll down. This durable and beautiful wooden doll high chair plan can be an excellent gift for any child looking for a comfortable place for their doll to sit. It is easy to build and requires only the simplest of tools. This project is ideal for any age builder, but if you have children who love to build things, it will give them extra joy. The plans are detailed and should be easy enough for any beginner woodworker. This project is easy to make and can be completed in just a few hours.
DIY Doll High Chair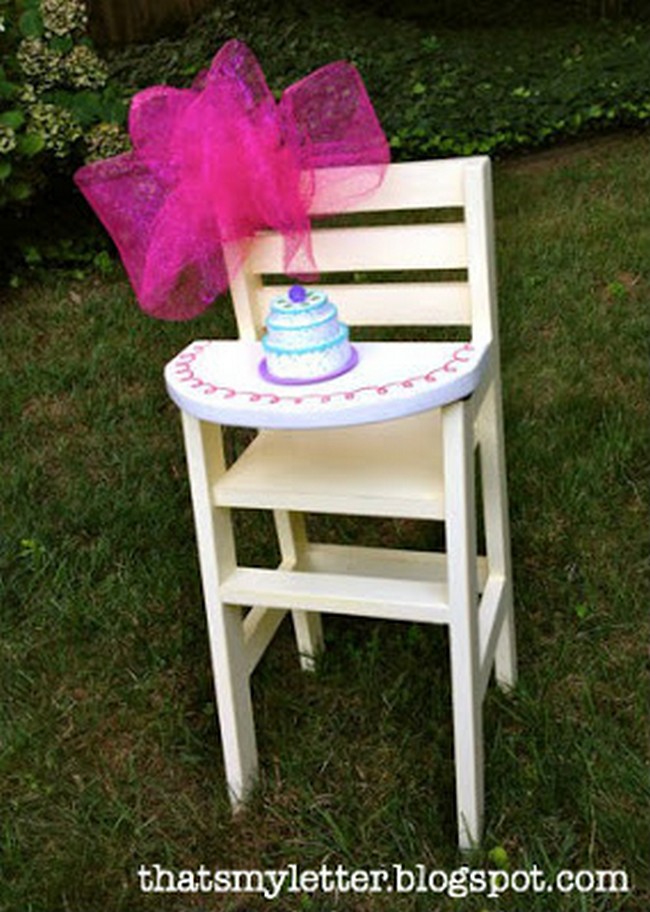 Decorate your child's dollhouse with this easy-to-build High Chair! The DIY Doll High Chair is easy to assemble and can be built by a young child if guided by an adult. This is also a fun, simple, inexpensive project for your little ones! Your daughter will love creating a beautiful home for her favorite dolls. This project is easy enough for younger children to try and create high chairs for their toys. With the help of this step by step instructions, your little one will have a fun time making their furniture piece.
Doll Highchairs
A kitchen is only complete with a highchair for your little one's doll. This wooden highchair has a protective plastic cover over the seat and footrest to keep your doll safe while it has its snack! They are functional and adorable, just like the little people who use them. These charming pieces of furniture will enable your dolls to sit at the table with you while they still look good in their living room or bedroom. The high Chair has an adjustable seat to fit different-sized dolls. Use this to teach your kids about eating manners and make playtime a more realistic experience.
You can also see: DIY Outdoor Chair Ideas
DIY Dad Builds His Son A Wooden Highchair
Home improvement and woodworking are two of your favorite pastimes; this DIY Dad Builds His Son A Wooden Highchair is an excellent gift for any DIY dad and his little one. It's built to last for a long time, and its sophisticated good looks make it a perfect addition to any home. The best thing about it is that it's super easy and requires no tools. Whether you make it as simple or advanced as you want, this DIY project is one your family will enjoy spending time on together. This is an excellent project for the whole family, especially if your kids are too young to help.
Doll High Chair DIY
Ever wondered how to make a doll high chair? Doll high chairs are the perfect complement to a dollhouse. With this easy doll high chair DIY project, you can create a unique piece of furniture for your dolls. This beautiful high Chair will look good in any kid's room. It's perfect for keeping a special dolly happy while she waits for a birthday cake or breakfast in bed. You can repurpose an old high chair into a doll chair with simple, do-it-yourself repairs. This project is a great way to transform a baby's high Chair into a more age-appropriate decor piece.
Restaurant High Chair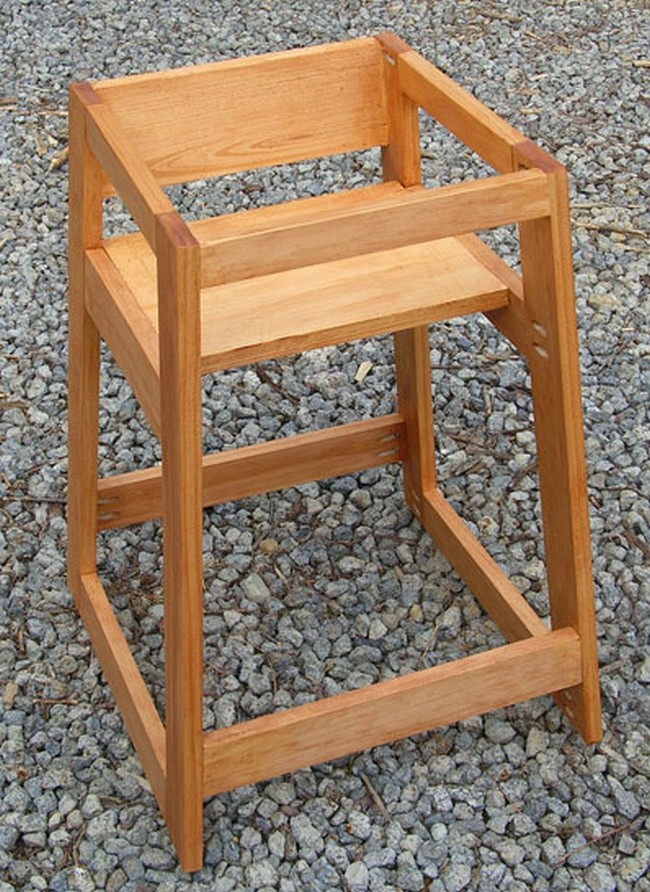 Stay at your restaurant, café and other commercial establishments longer with this Restaurant High Chair. This high Chair is sturdy material that can withstand years of use. The ergonomic design offers a comfortable seating position to your patrons. This Chair is a quick and easy way to keep your guests comfortable and happy. This Restaurant Chair is a commercial chair that allows children to dine at the same height as the rest of their family. This toddler high Chair is designed for restaurant settings and provides ample legroom and comfort for your young patrons. The portable, easy-to-clean Chair is also perfect for feeding your baby on the go!
Olivia's Doll Crib And High Chair Sets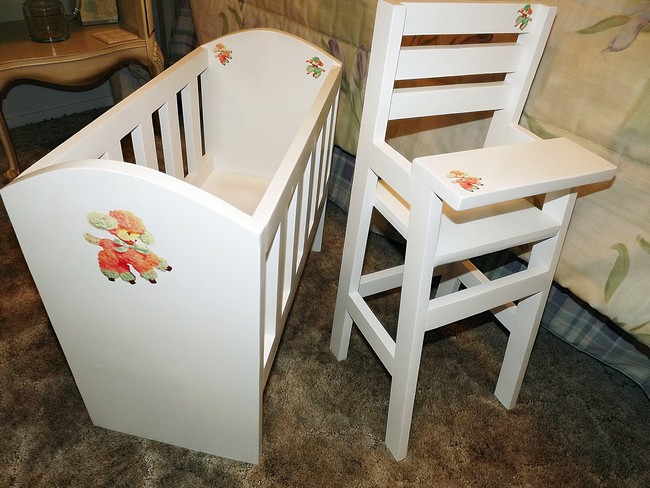 Give your little girl the ultimate baby doll furniture with these beautiful and playful Olivia's Doll Crib And High Chair Sets. Your little one will love playing with her dolly in the High Chair Sets! Learn how to make modern and stylish high chair sets for your dolls with Olivia. It also serves as an adorable doll crib. This step-by-step tutorial will teach you how to make these Olivia's High Chair Sets. These chair sets are miniature versions of the original set so that it will take some skill. These high chair sets are also an excellent addition to your dollhouse nursery and are perfect for Olivia fans!
Highchair For My Son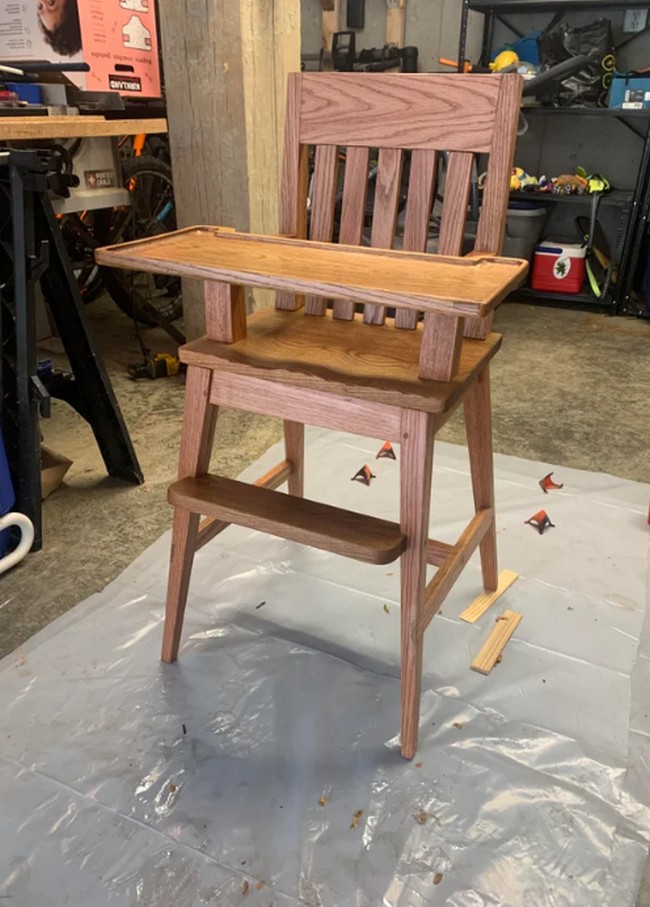 Practical and stylish, the My Son Highchair is designed to complement your décor. Perfect for everyday dining, this highchair allows you to make meal times enjoyable for your little one. This high Chair is a child's first step towards independence, and it plays an essential role in the development of any toddler. It's also one thing you'll want to get right, so it has considered all your needs when choosing this model. This highchair feature a simple, modern design that is easy to clean, use and store. This stylish design is perfect for today's busy families, as it can be used at home or on the go.
Painted Vintage Highchair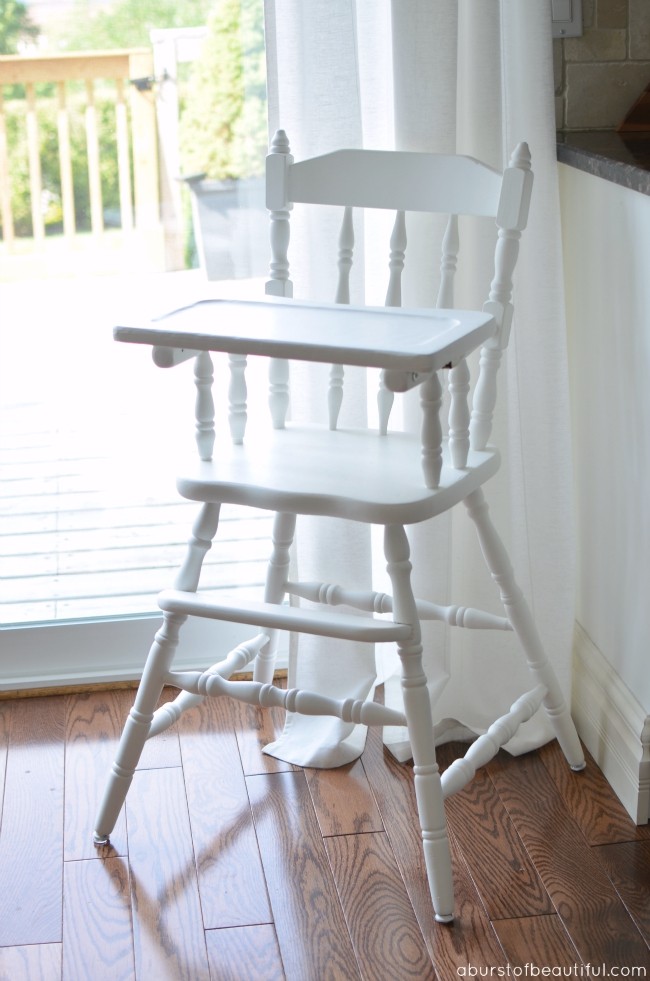 Add a vintage touch to your kitchen or dining room with the Painted Vintage Highchair, designed to match any style. The compact size makes it easy to fit into smaller spaces, but this expertly crafted Chair will withstand years of use at mealtime with sturdy construction. This high Chair is necessary for parents, but this one will make feeding your little one fun. The Chair's straps keep your little one safely in place, and the wipe-clean seat makes cleanup easy so you can get back to creating more memories. You can follow this step-by-step tutorial to make this on your own.
Building A High Chair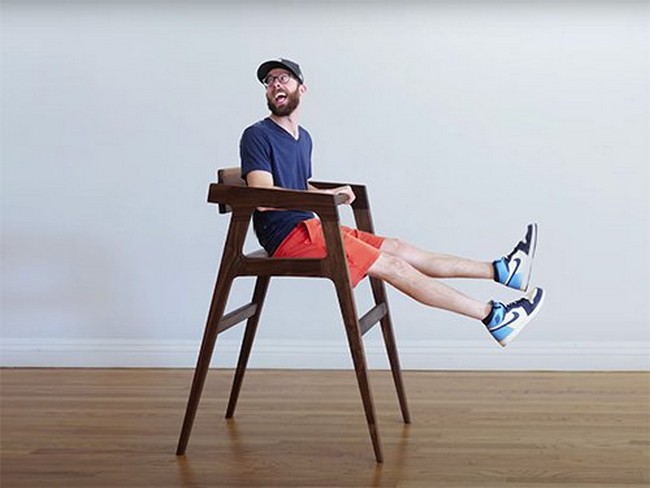 Is an unused space in your kitchen? This project will show you how to convert that into a functional and helpful place for your baby. You'll be surprised by the results! A high chair is a versatile piece of furniture. It can be used for all sorts of things: to keep your baby safe or out of the way, to feed her, to entertain her and even just as additional seating at the table. The design and construction of a high chair are reasonably simple, and your project should be simple, especially if you have little experience working with wood.
Restaurant High Chair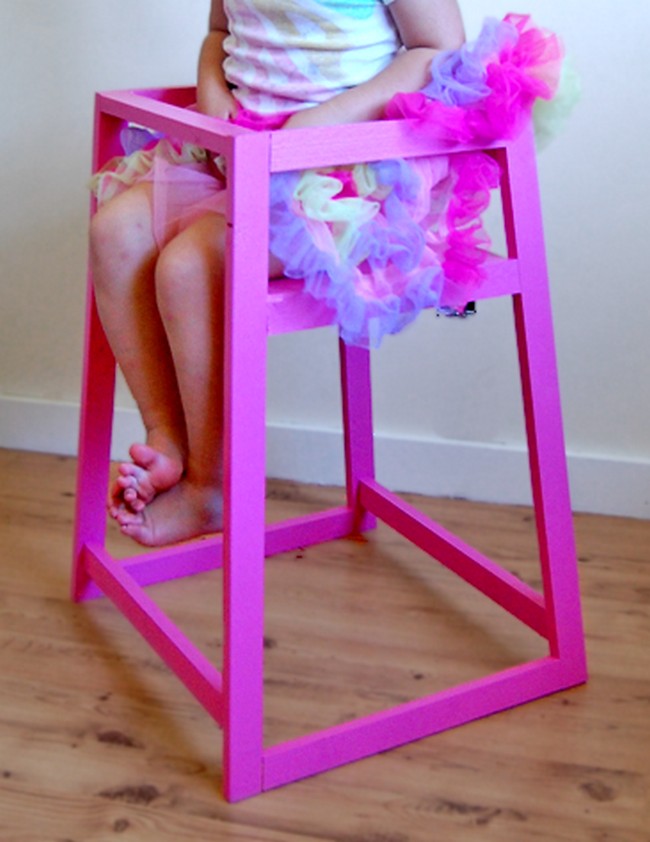 Provide the ideal seat for your little customer with this Restaurant High Chair. This sturdy Chair is designed to help protect your child from bacteria and germs and will stay in place even when the Chair isn't anchored to a table, thanks to its footrest. Restaurant High Chair is a heavy-duty chair for children. The high restaurant chair is designed for use in a restaurant, cafe or food service facility. The Chair is easy to clean and available in multiple colors, so you can color coordinate with any decorating scheme or theme.
You can also see: DIY Patio Chair Ideas
DIY Refinishing A Solid Wood Highchair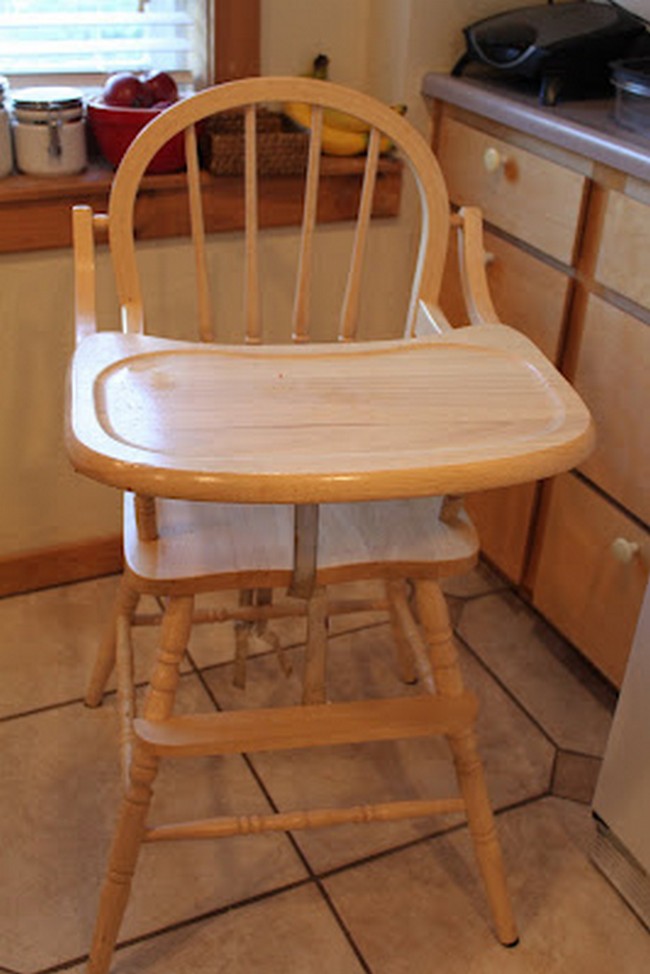 If you're looking to give a fresh new look to your solid wood highchair, this project is for you! This step-by-step tutorial will show how easy it is to change the look of your furniture completely. Refinishing a solid wood highchair is incredibly simple and requires very few tools. You can enjoy your favorite meal sitting in your favorite Chair with this high Chair. Although it was designed for children, its small size makes it the perfect accent piece for your home or office. You will need patience, time and some elbow grease, but the results are worth it when your chairs are good as new!