24 DIY Hanging Planter Ideas You Can Make Easily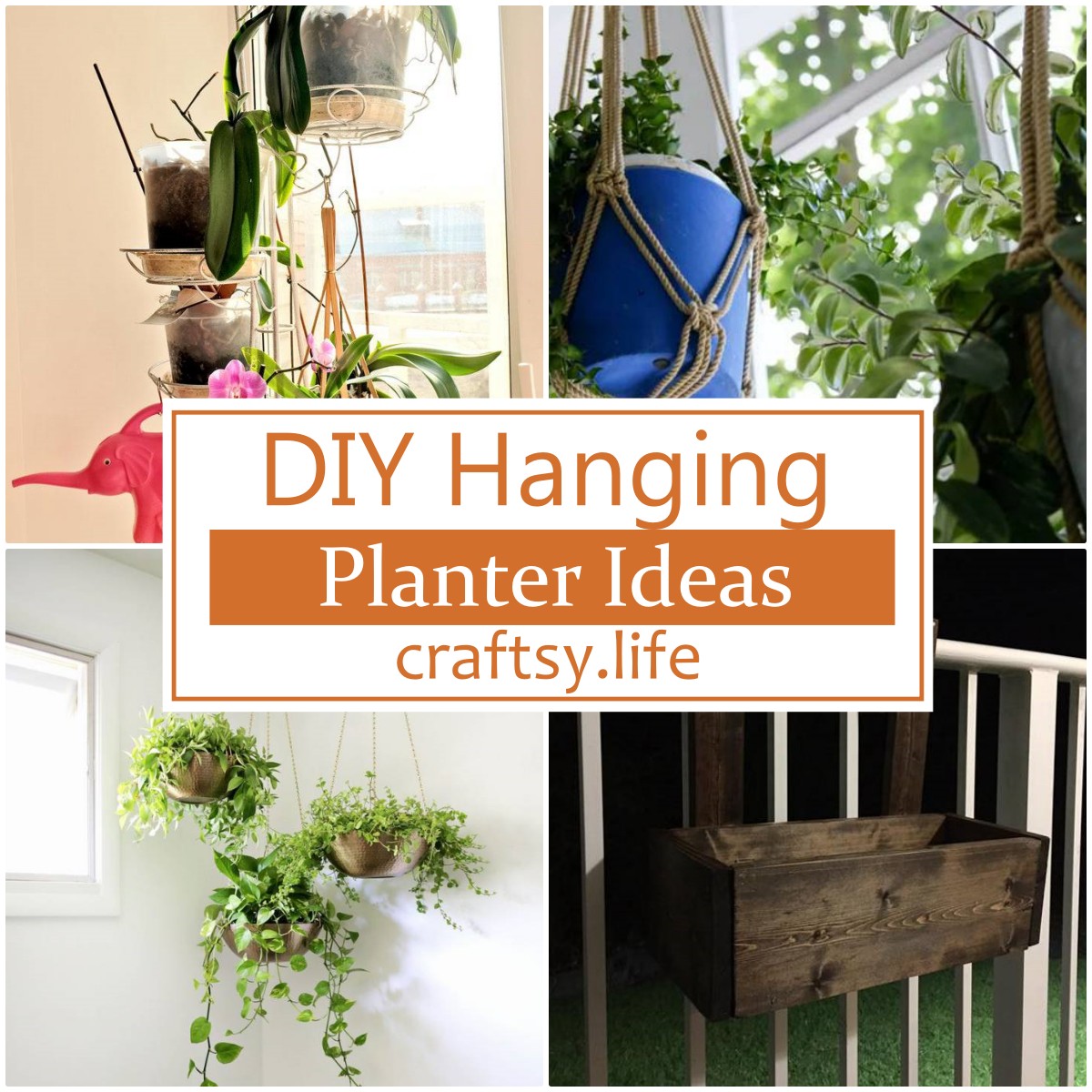 Hanging planters can easily add fresh flowers, greenery, and color to existing decor. They look great in a bedroom for an extra pop of color. Or you can use them in your kitchen as another way to display fresh herbs or vegetables. Here are some unique DIY hanging planter ideas that you can use to start growing today! These DIY hanging planters are easy to make and a great way to add color and life to your home. They can be as straightforward or as elaborate as you want! From old mason jars to recycled plastic containers, you'll love these simple strategies that are perfect for any space.
DIY Hanging Planter Ideas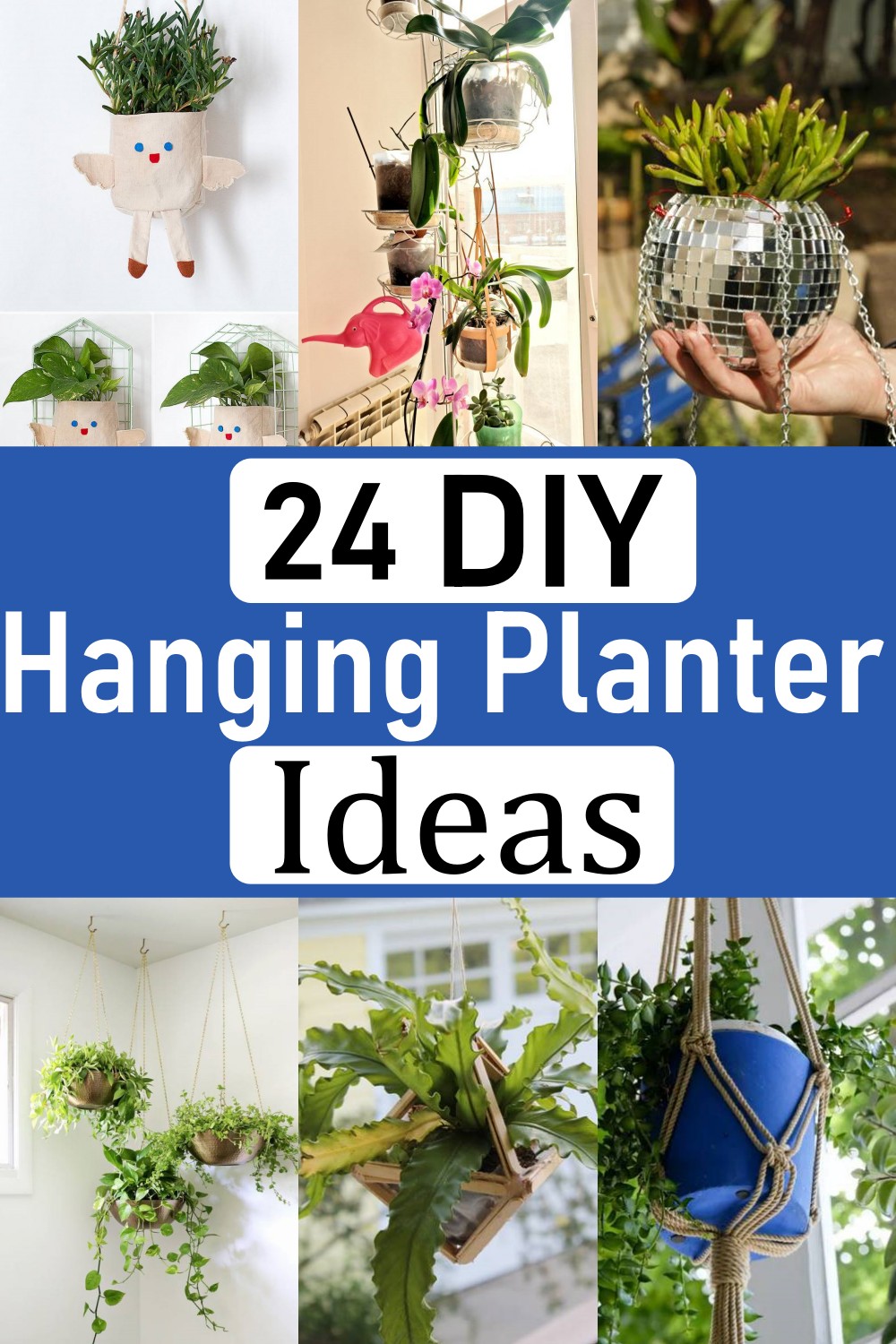 Hanging planters are full of possibilities. You can add them to your front porch, patio, and balcony or create a magical garden in the middle of your living room. Hanging plants are easy to maintain and fit perfectly in any space. Make yourself one and place it anywhere, like on a balcony or windowsill. Here are 24 DIY hanging planter ideas to help you unwind this summer. With these DIY hanging planter ideas, you're sure to find something you like. From cute hanging flower pots to adorable plant markers and even a succulent wall – these DIYs are sure to make your home more beautiful than ever!
Hanging planters offer the perfect way to add greenery to your home; Here are 24 DIY hanging planter ideas you can try with different materials and designs.
You Can See: 25 Easy DIY Self Watering Planters
Easy Macrame Hanging Planter DIY
This easy macrame hanging planter DIY is great for anyone who wants to add a little fun to their plant. Learn how to make a macrame hanging planter with this DIY video guide. You can create an easy macrame hanging planter using a rope, a pot, and a ring. This guide will teach you the secrets behind the expert knotting techniques used in macrame and give you the leverage to create many items with this skill.
How To Make A Macrame Hanging Planter
Planter pots are an excellent addition to the home but can be very expensive. If you don't want to invest in them, there are several ways you can make your planters. This video tutorial shows how to make a planter using masking tape and a macrame rope. This Macrame Hanging Planter is an easy way to add greenery to any home corner. It's an easy project that any beginner can attempt!
Hanging Planter DIY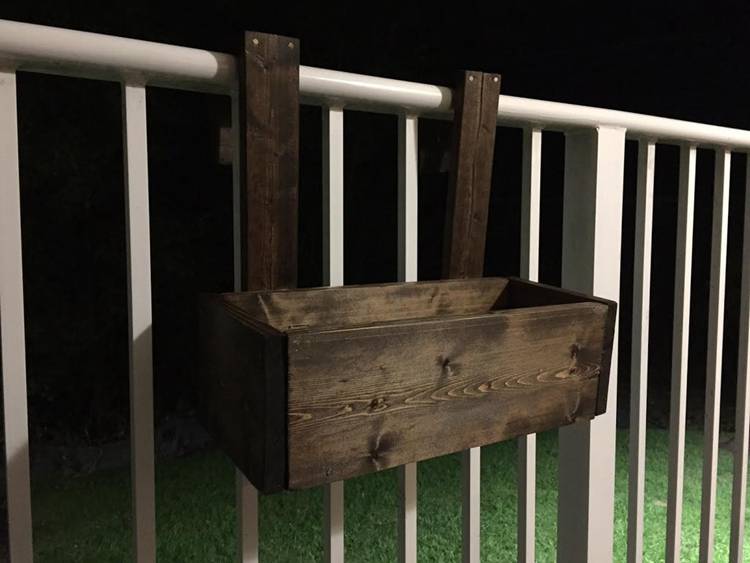 This planter is the perfect addition to your outdoor space and adds a touch of nature to any room. It will add a pop of color to your home and help you spread some green around as well! A no-fuss, take-it-with-you planter that needs very few tools to make. The result is a lightweight but sturdy hanging pot, which can make out of a few simple materials and handy tools. This hanging planter is perfect for anyone looking to start their garden and grow some herbs or flowers. Whether you're just adding one to your backyard or want to do a whole row of them, it's a project that will make you happy!
DIY Plant Hanger
This is the perfect plant hanger for those who have new and forgotten shelves or need to make their home more eco-friendly. This diy project will be simple, with the materials being straightforward to find at stores nearby. Make your unique plant holder using a wire hanger and a string. This hanging planter is perfect for herbs, flowers, and even plants that need lots of light! All you need to complete this project is some wire to create the "frame" with holes drilled into it, then hang it from an appropriate hook with the string.
DIY 1 Minute Hanging Planter
Are you looking for a quick, easy, cheap way to make a hanging planter? Then this video will help you out. This simple hanging planter DIY can be made in 1 minute by anyone. It uses a rope, sticks, and a few other readily available around you. With this guide, your creativity can be vital to making something beautiful and valuable. Follow this time-saving DIY video guide, and you will be able to make your hanging planter in a minute or even less!
DIY Hanging Leather Planter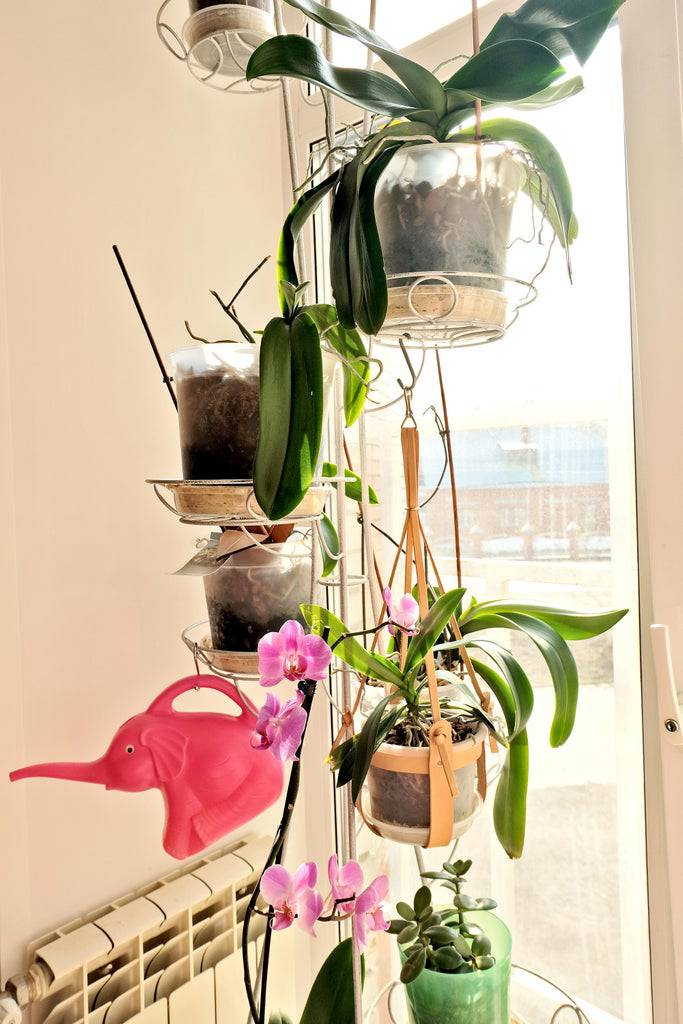 This hanging leather planter is perfect for indoor or outdoor home decor. The choice is yours! This hanging leather planter is a fun project to do, and it will impress your friends. Follow these simple steps to create your miniature garden using a leather strap and many other supplies. This project is accessible for all skill levels and can be altered by choosing different colors and shapes for the triangle, leather strap, and bevelled. Using the same type of materials, you can make other planters.
DIY Small Plant Hanging
Do you have a small indoor space in your home that needs some greenery? This DIY hanging planter is a great way to add nature to any room, and it's easy to make. The small size of this hanging planter makes it easy to hang almost anywhere in your home, and the rope makes it easy to adjust the height. Get creative with your décor with this multiple planters of various sizes and using a variety of plants!
DIY Hanging Planter With Macrame
This hanging planter is simple and requires a macrame rope with its two ends tied together, thus creating a beautiful hanging planter. You can make this for your home without much hassle since it is not time-consuming. This hanging planter is a perfect addition to your home or room. It is made using the macrame style of knotting to be durable and can last for a long time. All you need is the right tools, materials, and macrame rope to make it yourself.
DIY Wooden Hanging Planter
There are lots of container plants that you can place on your windowsill, balcony, or terrace; however, if you're looking for something more creative and fun to do, then creating a hanging planter is the best option. In this video tutorial guide, one of the DIY experts will share his hanging planter made from plastic bottles and wooden sticks. This is a fantastic and fun DIY project you can try at home. The results are excellent, and the video tutorial is easy to follow. This hanging planter is perfect if you are looking for a worthy project this summer!
DIY Macrame Hanging Planter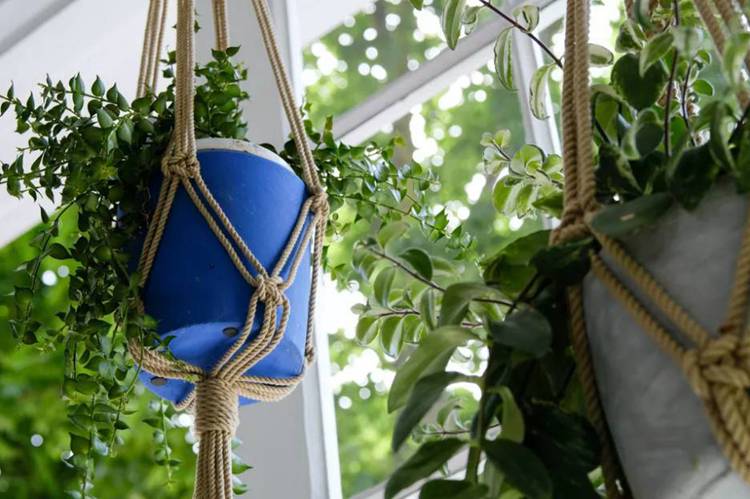 This macrame hanging planter is easy to make and great for beginners. You can make this project yourself at home with simple materials you probably already have. This DIY macrame hanging planter is not only fun and easy to make, but it looks impressive. All you need is some string and favourite flowers to brighten your space! This hanging planter adds colours and light to your area and can be made with any string/cordage.
Easy Hanging Planter DIY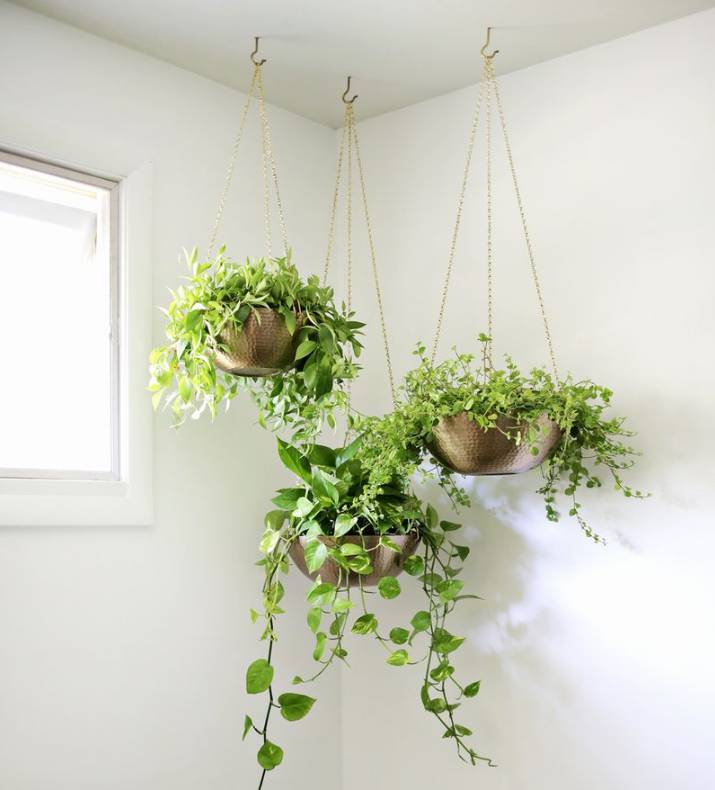 Making a hanging planter may appear a little complicated initially, but it's pretty straightforward. Anyone can do it with a few simple materials. In this DIY, you'll make a hanging planter using a few supplies and hardly any cost. You need some metal bowls, screw hooks, and other materials. Easy to make and an inexpensive project, one of the most creative things you could do at home. It's a perfect DIY project to make while crafting at home with family or friends, a must-have for your room's wall.
Liftable Hanging Planters DIY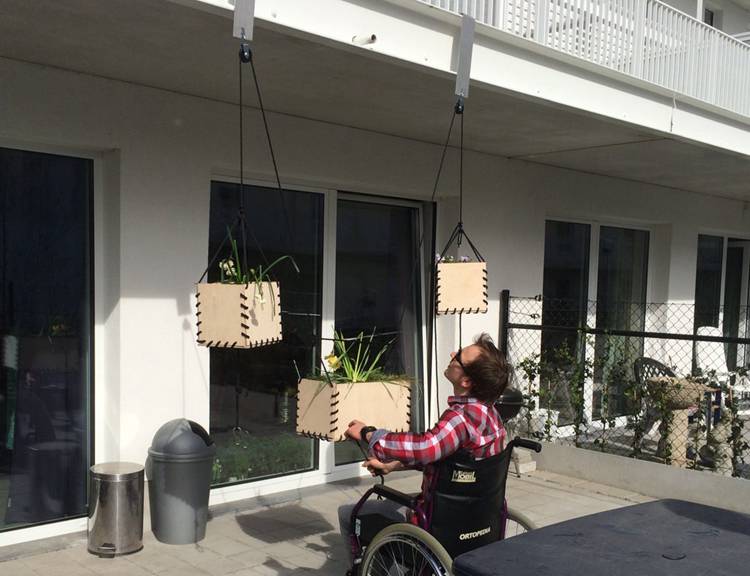 This project is so easy to make that anyone could do it. And what's more, it can be used in all seasons of the year. You'll need small crate frames and a few handy tools like 2 pulleys of 50kg load and a 7-meter rope. So, get started on this creative idea today! This unique liftable hanging pot is the perfect way to grow fresh herbs on a small balcony, terrace, or even indoors.
Hanging Vegetable Planters DIY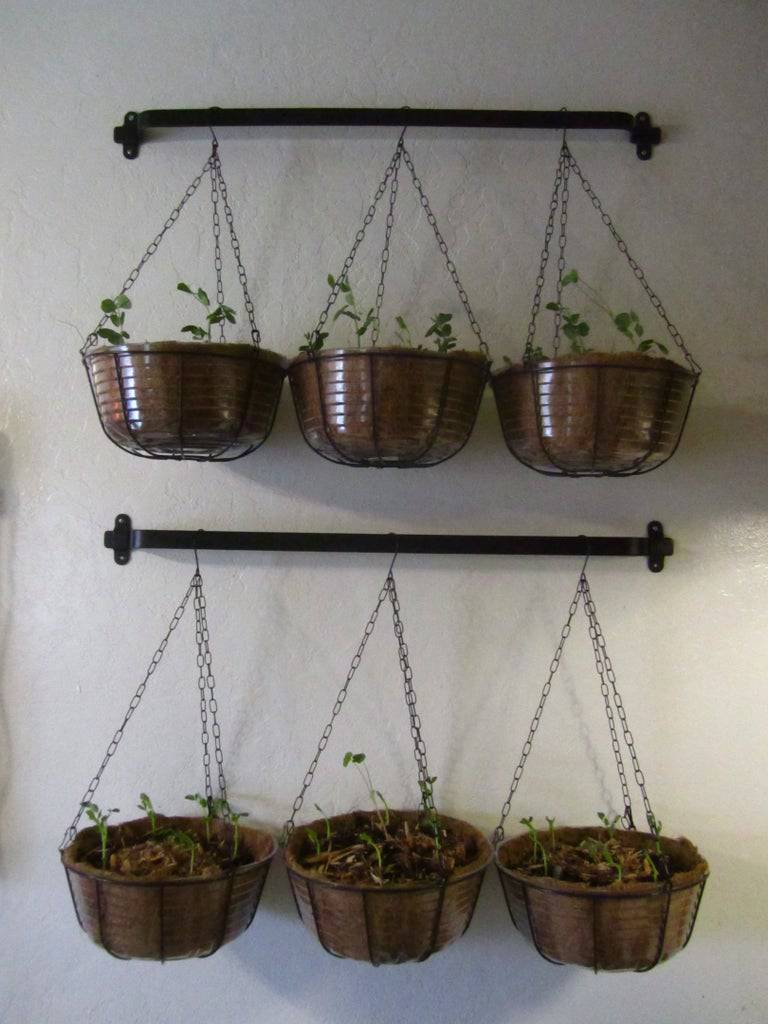 This is a simple way to grow your favourite herbs or vegetables indoors. Start by gathering supplies: a few hanging planter baskets, potting soil and mulch chips, plastic liners for the baskets, and some natural twine. Then dry fit the larger basket inside one of the smaller ones and make sure you have enough hanging space to add your container plant pots. Make sure to fill up all the extra space with mulch chips before adding your plants so they don't fall out! Hanging gardens are perfect for saving space and giving you access to fresh vegetables, even in limited areas.
DIY Angel Hanging Planter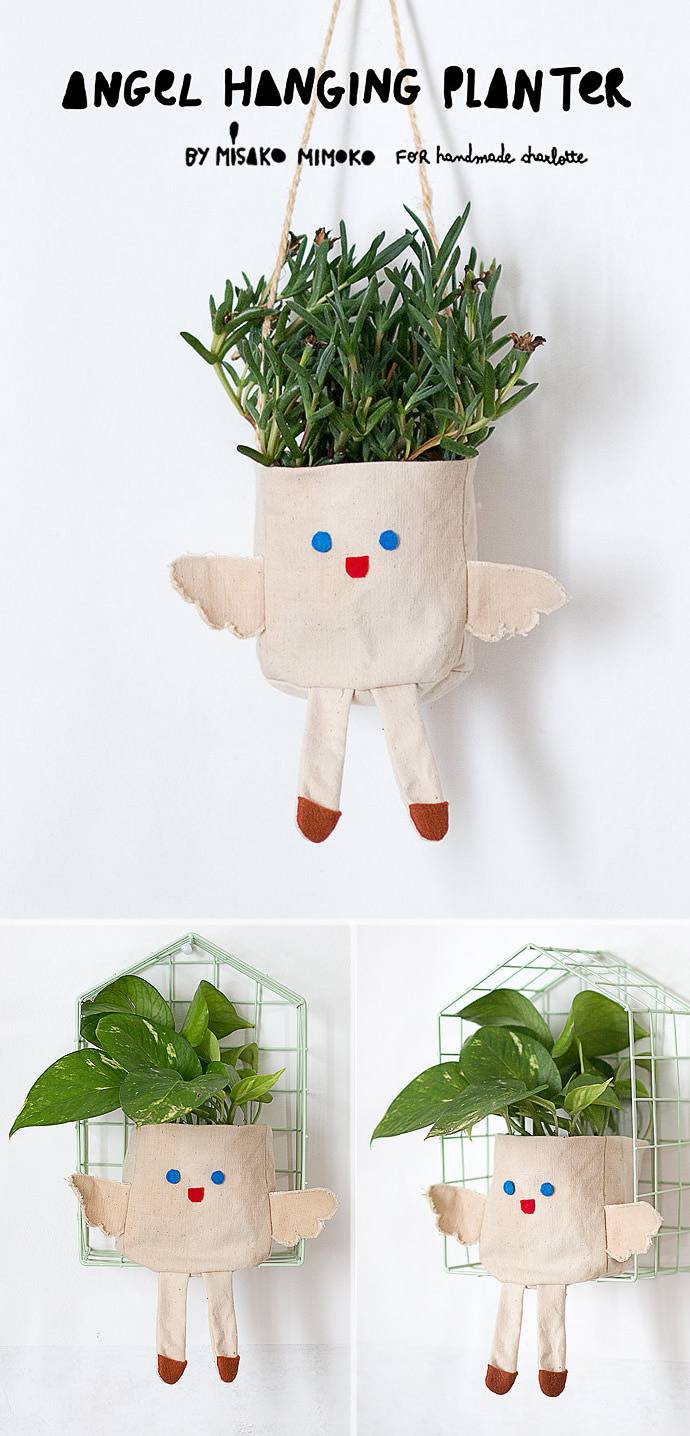 Another fun project for hanging angels and stars is the Hanging Angel Planter. This angel planter takes a small amount of fabric but can be a great indoor decoration and a place for plants or flowers. Having a beautiful angel hanging near your indoor plants brings nature inside and gives you something to look forward to every day when you come home! The Angel Hanging Planter tutorial is detailed and easy to follow; anyone can make it!
DIY Hanging Planter Tutorial
Make a hanging planter with a macrame hanging technique. This macrame technique seems slightly different, but it still works great. You'll need another metal bowl and thick macrame rope. The creator of this hanging planter tutorial is an outstanding DIY blogger; she made this hanging planter using a metal bowl and a thick rope. Check out the video to create it yourself! You will love how well it matches this room's other colours and materials.
DIY Hanging Planter With Jute
Are you bored of looking at those empty buckets and wastebaskets? Why not try this DIY hanging planter with jute? It is an inexpensive alternative, and it looks great. You'll have loads and loads of fun making this hanging planter with jute. It's easy, quick, and produces impressive results. You can use different pots and plants to make it if it has a hole at the bottom for drainage. You'll need the plastic pipe, glue and jute cord; that's it!
DIY Hanging Driftwood Planter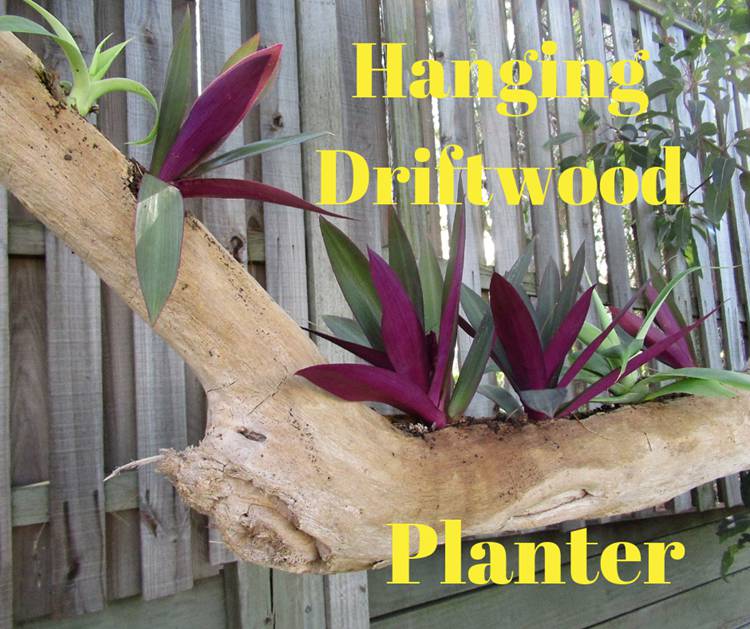 If you are searching for a planter that will add to the beauty of your patios and gardens, this DIY Hanging Driftwood Planter is a great option. It's easy to make and looks fantastic. Rope, succulents, driftwood, and a bit of imagination come together to make this one-of-a-kind planter that's guaranteed to turn heads. Make one of these yourself with only a few simple tools, or purchase one from the store! Either way, you will be happy you did because it is simply stunning!
DIY Hanging Bottle Planter
This planter will add a touch of rustic charm to any balcony or porch. Hanging flowers are an eye-catching way to add colour and style to your space. You can hang them in front of a window or on your patio, but if you have empty bottles and a few basic supplies, you can create your hanging planters using this simple DIY guide. Follow the steps tutorial to make a hanging bottle planter.
DIY Macrame Plant Hanger
This DIY macramé plant hanger is a straightforward project that could fit any room in your home. A macramé plant hanger makes an unusual, natural decor accessory that will make people think you have magical green thumbs! Use this plant hanger to hang plants of all sizes. This tutorial shows you how to create a macramé plant holder using a drill and string. All you need are a few things you already have at home, like masking tape and scissors.
DIY Modern Hanging Planter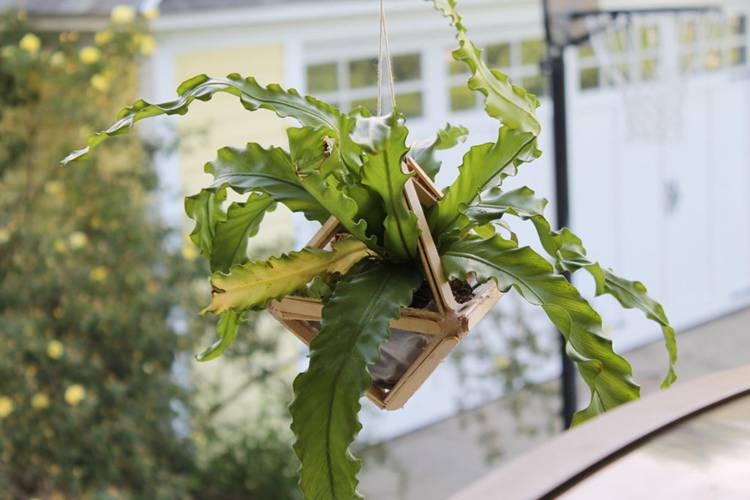 It might be summer soon, the perfect time to start getting your garden in shape. A hanging planter is a great way to grow herbs or any other plants or flowers you want indoors. And this design looks super sleek and modern, so it will fit seamlessly into your home decor without compromising on function! Create an original hanging planter that suits your style and features a beautiful design. The materials to make this your modern hanging planter are available in your local home improvement store.
Indoor Ball Hanging Planter
Indoor plants can be a decorative addition to any home or office space. However, the common problems with indoor plants include the lack of sunlight and water. This hanging ball planter is a perfect solution for that! This video tutorial provides a list of supplies needed and a step-by-step guide on how to make one yourself. It works best with hanging balls and nerdy plants, like spider plants and other leafy varieties, but you can also choose to use it with potted flowers or even a small decorative tree.
Disco Ball Hanging Planter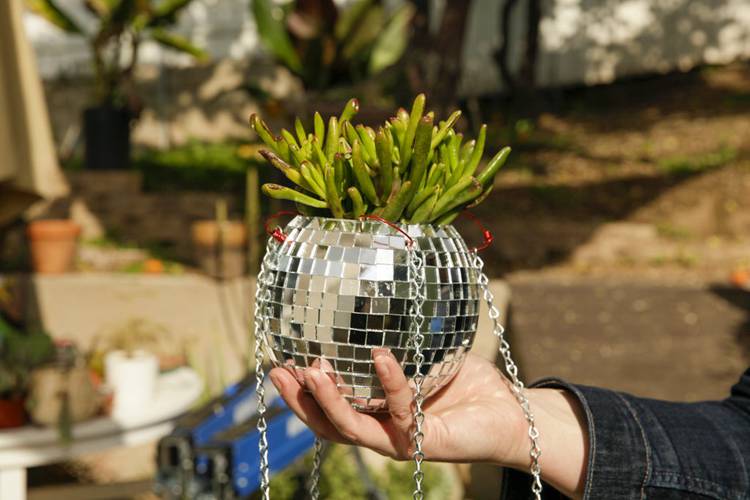 Throw a disco ball party in your home or garden with this hanging planter! This unique hanging planter will add a little fun and sparkle to your home. It is made using ceramic pots, 1cm mirror tiles, and other materials. The planter features a swivel hook which allows the disco ball to spin while it hangs from your ceiling or wall. You'll need lots of hooks, chains, and tiles to make two of these hanging planters. It is fantastic wall art for entertaining guests, especially during parties.
Hanging Sleeping Planter DIY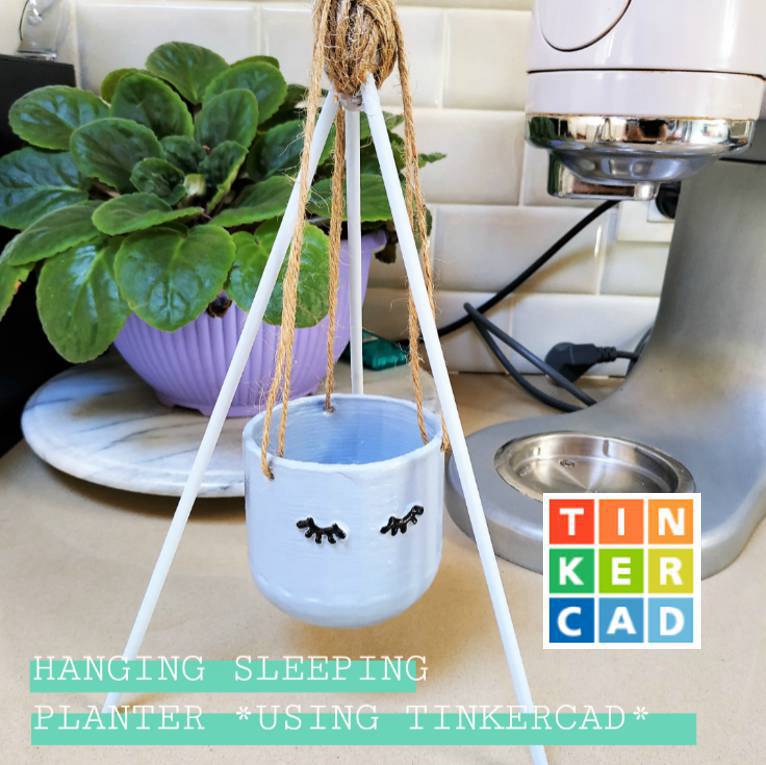 This hanging planter is easy to create. Start with a basic Planter, paint it, and then add your design using garnet paper. There are so many fun DIYs that you can make with this simple-to-use product that the possibilities are endless! With these easy-to-follow instructions, you can make a beautiful hanging planter that you can hang anywhere. It's easy with the simple dependent structure, decorative sleeping design, and your choice of plants. It's easy!