Hammocks are awesome, and as long as you have two posts or trees to hang them from (or a hammock stand), they can be a great addition to your backyard or patio. But they're not the only type of relaxing suspended seating—you can create your own DIY swings, too! A hammock is suspended using rope and two anchor points, something trees or posts provide naturally. On the other hand, a swing requires a bit of construction to link it between two anchor points. Either way, both projects are really easy and incredibly relaxing! Check out these 15 DIY Hammock Ideas and swing ideas to help you get started.
DIY Backyard Hammock Ideas
Hammocks are one of the easiest ways to relax outside. With a hammock and the right accessories, you can easily create your hangout spot in the backyard or any other place you want to set up camp. From DIY hammock swings for kids to hammocks made from recycled materials, we have compiled a list of your 15 favorite DIY hammock projects that will inspire you to relax and enjoy the outdoors! There's nothing better than a hammock to relax in. These DIY hammocks are attractive and sturdy, easily constructed on your own. Whether you want to hang in a hammock by the pool or cozy in your backyard, these DIY hammock ideas will get you up and swinging.
Advantages Of DIY Hammock Ideas
There are many advantages of taking a DIY approach to hammock ideas. First and foremost, you can save money. You can also customize your hammock to match your decor or color scheme. Plus, it's a great way to get kids involved!
Save Money
If you're looking for hammocks at affordable prices, try making them yourself instead of buying them at the store. All you need are some basic tools and supplies from your local hardware store (or online). It's much easier than you might think!
Customize Your Own
One of the best benefits of making your own hammocks is that you can customize them however you want! You can choose from several different styles and colors so they fit perfectly into your home décor or backyard landscape design scheme.
Easy Bed Sheet Hammock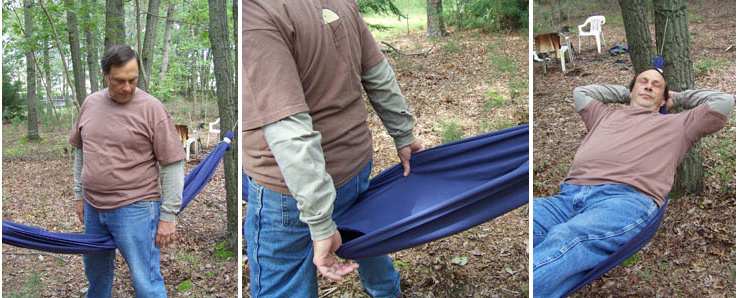 If you are getting some time off or vacationing with family and friends in a camp, one of the most important things is a comfortable place to lay your head at night. Instead of buying a hammock or laying your sleeping bag on the ground, try this super easy DIY over-ground bed sheet hammock! This is the easiest DIY hammock which only takes 5 minutes to make. It will be a relief for those who do not want to go through making a hammock. This one is so easy that even your kids can make it!!
60-Second Cloth Hammock
Are you searching for a simple, straightforward way to make a hammock? Then this 60-second DIY is for you. This video shows you the quickest and easiest way to create your own hammock that'll hold up for years. With just a few basic materials—including canvas fabric, rope or twine, bungee cords, and carabiners—you can have an outdoor lounging space in no time! This video will teach you how to make your own fabric hammock without buying anything! The materials used are cheap, and everything can be found at a local hardware store. Enjoy!
Simple Hammock Project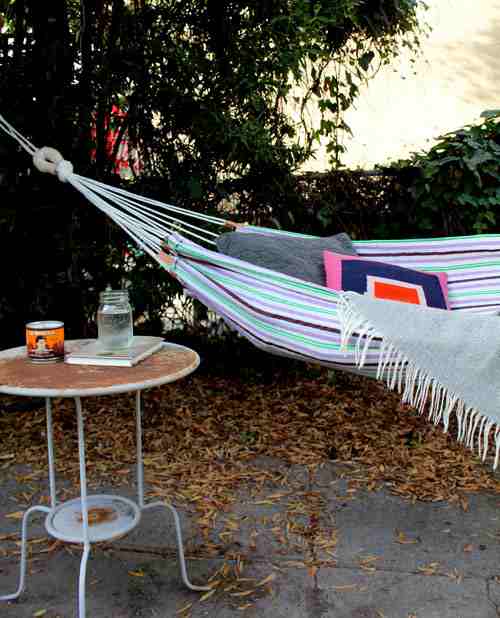 Summer is right around the corner, and we all want to spend as much time outdoors as possible. This simple DIY hammock project will add a beautiful piece of relaxation to any backyard or garden while gently swaying in the breeze on those hot days. A hammock is an excellent tool for relaxing your body and mind in the backyard, on a porch, or deck. This project shows you how to make different hammocks from scratch using eco-friendly materials and easy-to-follow instructions. Enjoy the summer warmth, get a great tan, and give yourself ultimate relaxation!
Muslin Hammock Transformation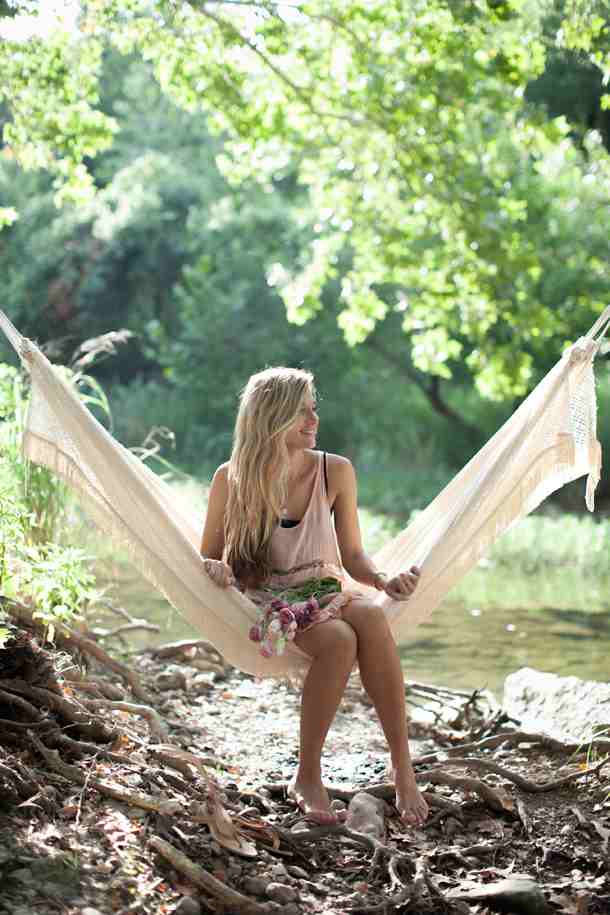 Cotton is an excellent natural and durable material. It is comfortable, soft, breathable, and eco-friendly. The fabric has the properties to keep you cool in the summer and warm in winter. This full cotton hammock will bring you a healthy relaxed moment with its well-drawn design. Nothing else can beat this product except its affordable price! Now you can make your own hammock! This project will guide you through each step so you can create a cozy and comfortable piece of outdoor furniture.
Outdoor Camping Hammock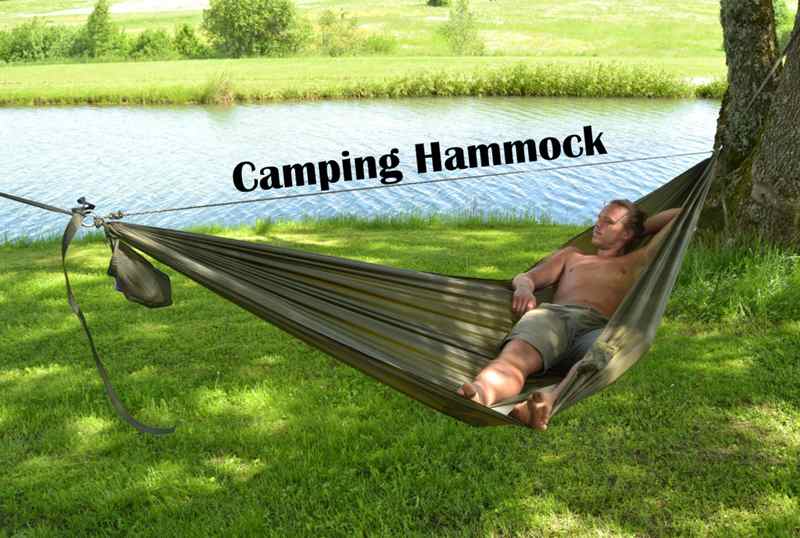 You can enjoy this amazing Outdoor Camping Hammock with your family and friends. No matter where you go, this hammock is easy to transport. It is compact and lightweight, so it's great for camping or travelling. This comfortable hammock features an extra-wide 48-inch bed that gives you plenty of room to stretch out and relax. You could almost fit two people on just the single hammock! The nylon rope hammock is well-made from top-quality material. This is the perfect gift idea to share with your loved ones!
Beautiful Hammock Chair
Enjoy the beautiful outdoors and keep cool in your relaxing hammock chair. This is easy to use a durable, and highly functional product, which facilitates many activities in the surrounding. All you need is enough space in your garden and a couple of hours on hand to complete it with ease. This project has nine steps, and the results are good-looking and inviting. Use it as a place to rest after a long day of work or to unwind with a book. Give this project a try and see how it looks in your home!
Facile Sewing Hammock
Make your own indoor weaving hammock from fabric with this fun how-to video. Cut the fabric and sew together the sheet, it is super simple, and you can make it in about half an hour. After that, it's just a matter of setting up your hammock wherever you want. Create your dream Hammock at home with this fun video that teaches you how to craft a swinging rope hammock out of nylon. This project is good for those who love the outdoors or want to create a backyard retreat but don't want all the maintenance associated with an actual hammock. The size of your indoor hammock can be customized according to your need and fits easily into any room in your home.
Rip Stock Nylon Hammock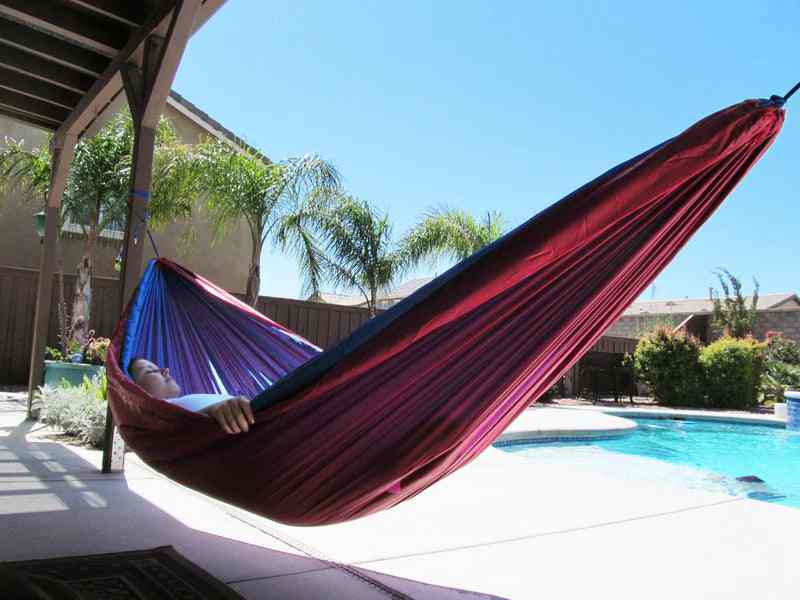 You'll need a dependable hammock that you can use in your backyard or on the beach. This nylon hammock is extra-strong and will be a good companion for years to come. The instructions are simple, and the pictures are helpful, making it easy for you to make your own. The strong and durable rope provides excellent support to ensure you have a comfortable and relaxing time. Whether camping or spending time in the backyard, this hammock will be your partner in relaxation on sunny days. It's great for young kids and adults.
Homemade Deck Hammock
Are you looking for a new DIY project? This can be the one to try! Create your own do-it-yourself hammock for your yard, deck, or porch. This item takes 3-4 hours and is perfect for the weekend. It will save you money by not having to buy an expensive hammock and make a great addition to your home! You can assemble this beautiful hammock for your deck or backyard with a few hours of leisure and hard work. The DIY design uses materials found at most hardware stores and may be customized depending on your needs and skill level.
You can also see: Cat Hammock Ideas
Ultimate Summer Hammock
The Ultimate Summer Hammock is the ultimate summer chill-out spot. Make it yours, right in your backyard, with this easy-to-follow tutorial. The elegant, beautiful and sturdy hammock design is here to delight your summer. This ultimate seating setup incorporates elegance, steadiness, and beauty to let you enjoy the season with ease. The tutorial video will help you create this masterpiece. This can lead to back pain or muscle exhaustion, especially if you repeatedly climb in. You can enjoy the comfort and relaxation of your very own hammock.
Drop Cloth Rope Hammock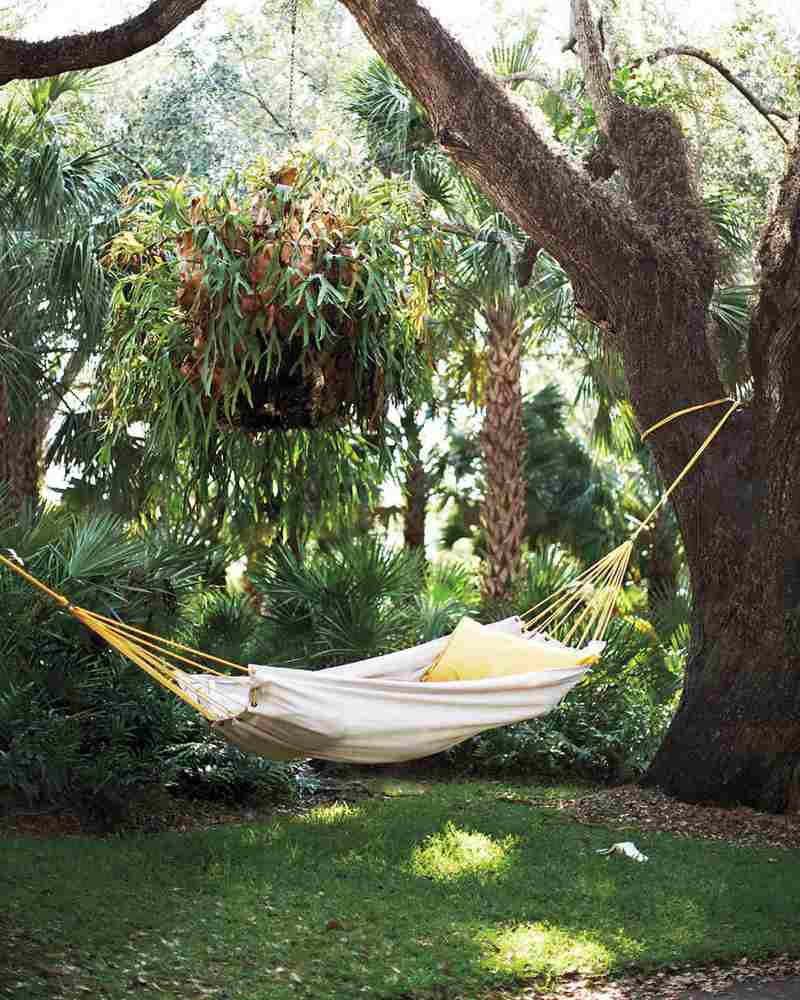 Skip the tree branch hammock and use a drop cloth instead. Create your very own hammock out of a drop cloth. This is the perfect DIY project for all outdoor decorators and hammock enthusiasts. It's quick, cheap, and seriously easy to make. All you need is a simple sewing machine, some grommets, an o-ring kit, some rope, and an old drop cloth! This technique is fun, easy, and doubles as a DIY. Just follow these step by step guide that includes all the materials you need to create an easy hammock using old sheets and rope. Hang it up in your backyard and enjoy summer!
Two-Tone Sail Rope Hammock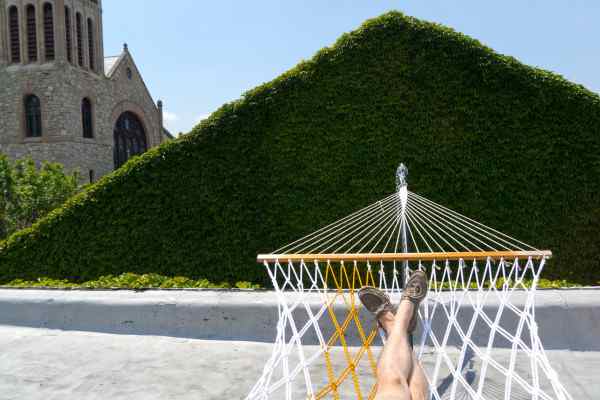 The Two-Tone Sail Rope Hammock is the perfect summer accessory for picnics, outdoor concerts, and lazy days lounging at the beach. You can also hang it up in your bedroom or living room for that chic nautical vibe. This hammock is made from durable hemp rope and has been designed with a special way to knot the strands for a sturdy and comfortable feel. The back and seat are knotted, which results in extra durability by distributing pressure evenly throughout the entire hammock. The rope will not fray like many cotton hammocks, which allows this product to last longer than its competitors.
Cozy Do-It-Yourself Hammock
Enjoy the lazy summer on a weaving hammock by the creek. It's an easy DIY project that will give you plenty of pleasure and looks impressive too. Spend your lazy summer days lounging in this gorgeous, DIY-friendly hammock! This is a great project for beginners who want to try their hand at something a bit more complicated than a simple scarf or blanket. Once you check out the parts list and follow through with the steps, you can hang this up anywhere.
Loft Net Deck Hammock
Do you want to create something extraordinary for yourself as a DIY project? Or do you have a handful of skills you'd like to use after watching this video? This time-lapse video will guide you through the process of making an awesome hammock out of loft netting. It may not look very easy, but with some simple mechanical jobs, the project actually becomes super easy. You have always wanted an open area to relax in the garden or an attic. The project is easy and will make you sit comfortably on your hammock as you enjoy the company of your family members. It is one of the easiest projects to carry out, requiring little effort.
Heavy-Duty Hammock Stand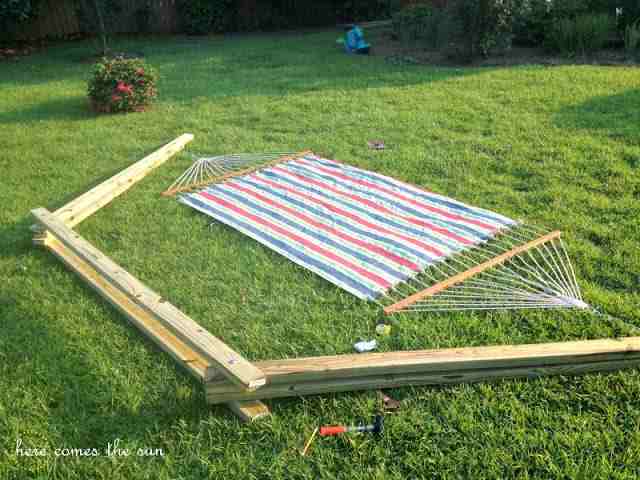 If you want to install a hammock in your backyard but do not have any trees around, this post will help you make a hammock stand for your use. It's cheap and easy to build and requires some common tools. The final result is sturdy and looks great on its own. A hammock stand is not an expensive piece of equipment, and it would help if you had a set of tools to create such a stand. Craft one by yourself in under an hour & enjoy the leisure time with your loved ones to watch the beautiful scenery.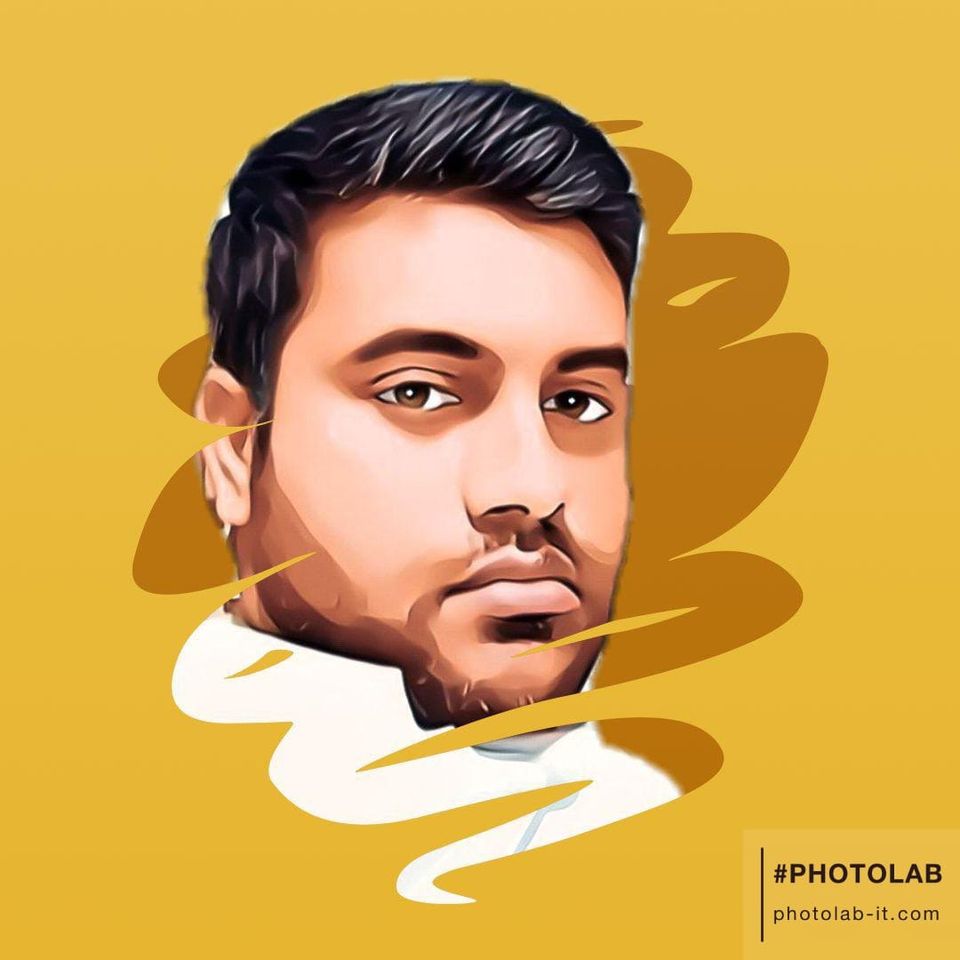 I am Raza, a crafts expert with 6 years of experience. I run this site for DIY lovers to provide the most exciting projects and ideas for your home, office, and everyday life. See More