Gas fire pits are very common in outdoor recreation; These are the best way to enjoy your evenings. They have a calming effect and can bring about a sense of relaxation. They are great for entertaining guests, playing cards, and enjoying a quiet evening with friends and family. You can sit around the fire pit and talk or just let it burn during the night. Anyone can easily make gas fire pits with the right tools and materials. The DIY gas fire pit plans you can find below are easy to follow; however, it's important to read the instructions carefully before constructing your own gas fire pit.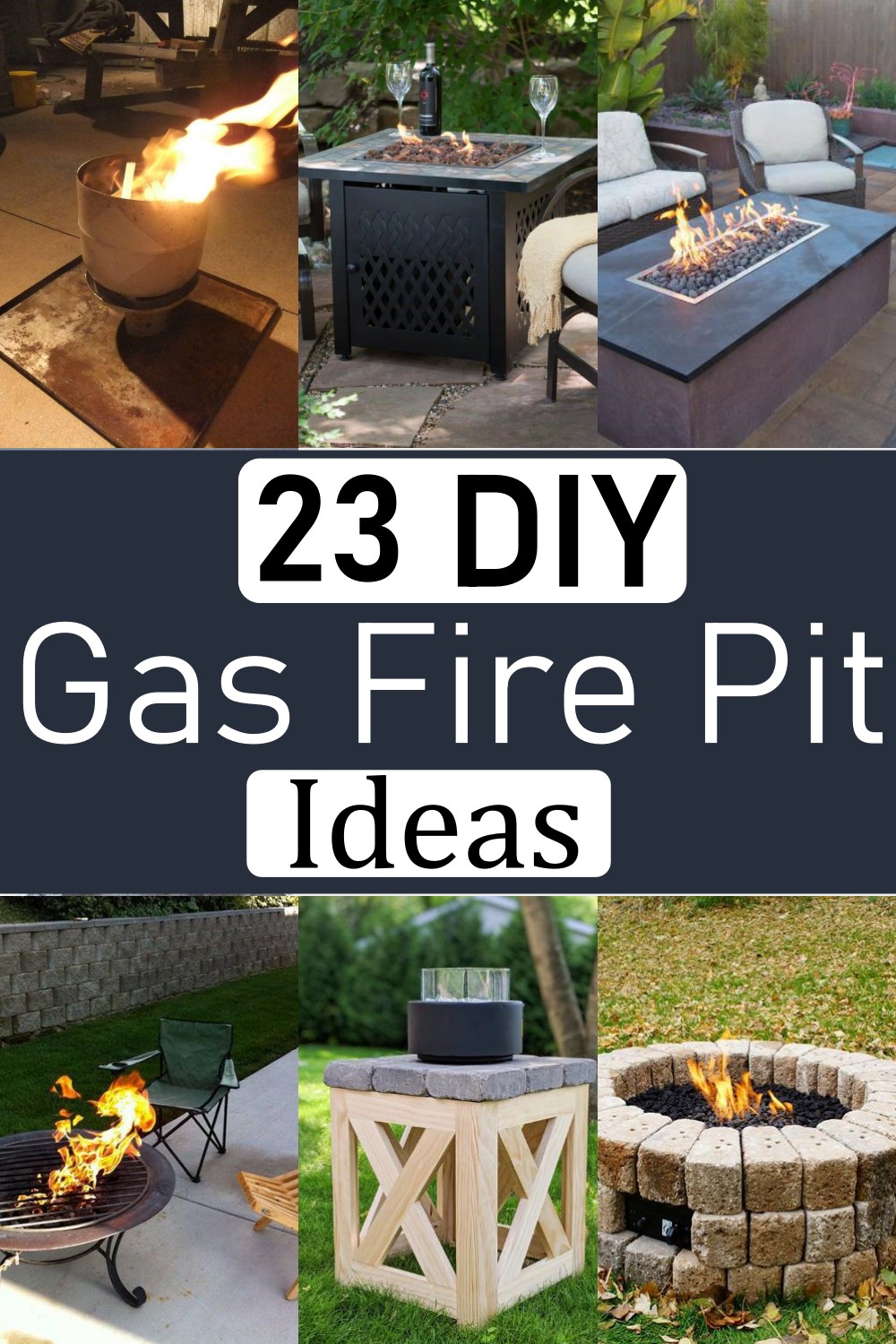 The idea of making your own gas fire pit that you can use in your backyard, patio or garden is really exciting. And if you are a DIY enthusiast, it's something that you would surely want to try. However, learning how to build a gas fire pit can be tricky, especially for first-timers. If you want to learn more about the process and find useful tips for the project, please check out these unique DIY gas fire pit planes that we have compiled just for you.
Are you planning on building a DIY gas fire pit? Here are 23 DIY Gas Fire Pit Plans designed to show how easy it is to create one with relatively simple materials and tools.
You Can See: 25 DIY Foundry Projects To Make Today
How To Make A Gas Fire Pit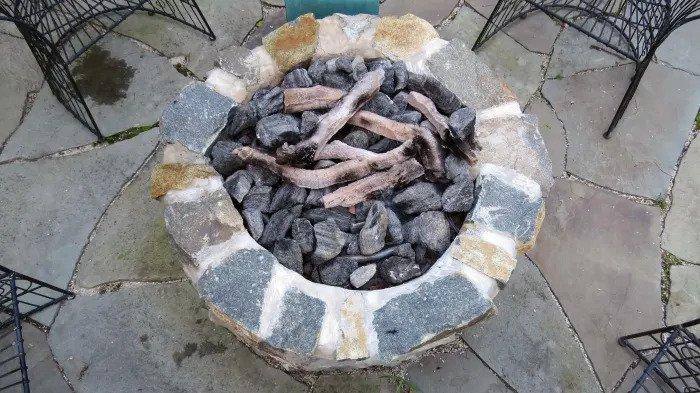 An outdoor fire pit can be a great addition to your backyard. Whether you want to enjoy a relaxing evening with friends and family or spend some time to yourself, a fire pit is a great way to make entertaining outdoors simple. If you have ever wanted one but are unsure how to make a gas fire pit, this guide will help you make your own unique and stylish gas fire pit. It's not easy, but you can do it following this guide.
DIY Cheap Propane Fire Pit
This DIY cheap propane fire pit is a great project for anyone who wants to build their backyard fire pit. The model chosen uses an existing circulating fire pit, which makes it easy and inexpensive to get started. Instead of burning wood or coals, the propane flame has no odor and does not attract insects or other pests. After getting some cheap parts, you can build your custom fire pit. This will make a great accessory for your patio or backyard hangouts.
How To Build A Gas Fire Pit
Making a gas fire pit is not as difficult as you might think, even if you are inexperienced with home projects. Anyone can make it with a little patience and the right tools, such as a shovel and trowel. The first thing to do when making this gas fire pit is to make the trench and lay the pipe through it. After this, place the stone and bricks on top of each other until they form a complete ring around your fire pit.
Building A Gas and fire pit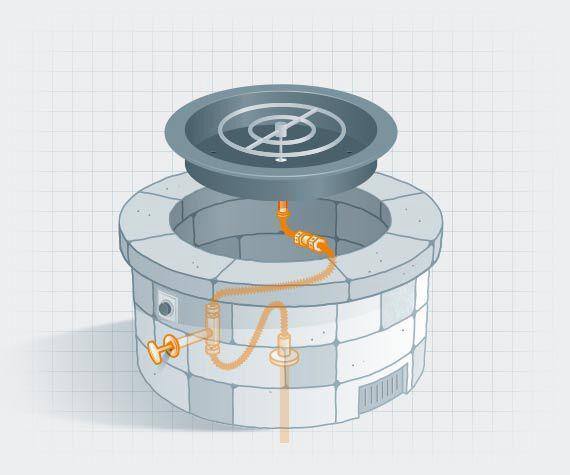 Building a gas fire pit will be easy if you have all the facts. Firstly, you must find a suitable location away from children and pets. Then, measure the area you want your fire pit to take up, as this will determine what type of burner you want inside it. You could also consider how many people will be using it at any given time or maybe size up your family when deciding on its size. Once you have these things down pat, it is time to start building your fire pit! This guide will provide both of these things, allowing you to safely and confidently construct your gas fire pit for years to come.
DIY Gas Fire Pit
What can be more delightful than having a bonfire in the backyard when the weather is cold. Fire pits are undeniably one of the best ways to gather your friends and loved ones around a cozy fire or entertain yourself. A fire pit allows for great ambiance and is much cheaper than gas logs or electric fireplaces. This DIY Gas Fire Pit requires very little tools and time. You can build it from deck boards or any old wooden crates.
How To Build A Gas Fire Pit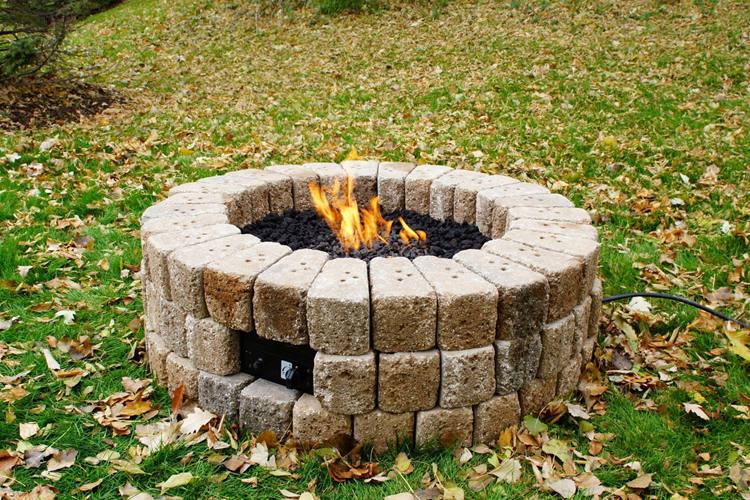 An outdoor fire pit is a great addition to any backyard. It's the perfect way to create an intimate space for entertainment and relaxation, complete with warm and flickering flames that radiate heat making it perfect for cool fall nights. You only need a few bricks, some stones and a gas line. Build a gas fire pit for the ultimate backyard gathering spot. It's simple, easy and fun to put together. Follow these easy tips, and you'll build your fire pit in no time!
DIY Gas Fire Pit Table
Looking for a way to liven up your backyard? Then consider building a DIY gas fire pit table. Upgrade your backyard with an industrial-style gas fire pit table. This beautiful piece is perfect to gather around with friends and family at the end of a long day. This simple project requires basic carpentry skills and general knowledge of working with tools, but the result will have you sitting back and enjoying the warming glow.
DIY Gas Fire Pit Project
There's nothing like gathering your friends and family around a cozy fire pit in the backyard. This DIY project provides all the materials needed to construct a gas fire pit with concrete outer mold and wood frame. It's a big job but can also be done as a team effort. Follow this video guide and see how you can create your gas fire pit or build one as a gift for someone special!
DIY Propane Fire Pit
This DIY propane fire pit will give you that outdoor living experience minus the hassle of dealing with wood fires. The creator designed the fire ring from copper tubing and fittings. Just attach your propane tank, build a layer of sand on top of the ring, put rocks on top, and then light up your burner. Enjoy the warmth of an outdoor fire with friends or family and roast marshmallows!
DIY Cheap Propane Fire Pit
Anyone who loves spending time outdoors can always find a use for a fire pit. This DIY Propane Fire Pit is easy to make and works great. Propane is relatively cheap and burns well when mixed with air. The materials are cheap and easy to find, so you won't have trouble finding everything you need. This simple project is perfect for any level of skill, so if you haven't tried building a DIY fire pit before, this could be the project for you.
Homemade Cheap Gas Fire Pit
Sure, you can spend an arm and a leg on a professionally-made gas fire pit, but why not save cash and build your own? With just an hour of work and a few extra dollars in materials, you can have this DIY cheap gas fire pit that looks just as good as any professionally made model. All you need for the project include glass rocks, lava rocks, an adapter, a burner, and a propane hose. You can do it yourself and look forward to spending quality time with your family in this amazing fire pit. Have fun!.
How To Make An Outdoor Gas Fireplace
The outdoor gas fireplace is a cool, warm, independent table, making your outdoor life more convenient. Having an outdoor fireplace table is one of the most comforting things in life. It creates a warm atmosphere when you have friends, and they can immediately feel your warmth and care. A fire pit is a must-have for those chilly nights! This outdoor fireplace table is made of concrete and has a large cooking surface. It is used not only for cooking but also as a table to eat or drink.
How To Install A Gas Fire Pit
This video tutorial will help install a gas fire pit in your backyard. The project is great for beginners who don't have any previous experience with building construction or design. It shows the process of putting up the brick and concrete base, laying out the pipe and installing the propane tank. Anyone with a bit of experience can do this project in one day. It's easy, gives you a great sense of accomplishment and opens you up to a world of backyard parties!
DIY Gas Fire Pit Table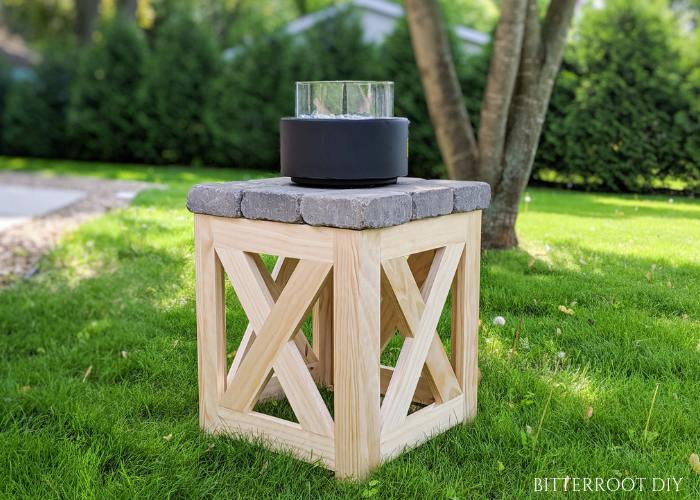 Do you want a way to create your fire pit table? This is the most basic and easy DIY gas fire pit you can create. It only consists of wood, propane tank cover, bricks and hinges. The steps are pretty simple and easy, so you'll be able to enjoy this DIY project and the final result for years to come! With this guide, you can build a simple-looking yet sturdy table that will stand the test of time.
Gas Fire Pit Build DIY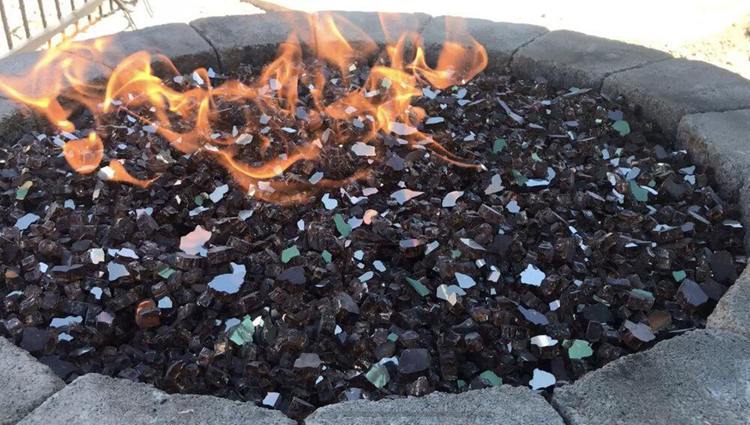 This is the right project if you love camping and having a good time with friends or family. This is a guide on how to build a gas fire pit. Learn everything you need to know about building DIY fire pits, including the differences between gas and wood, how much heat they produce, and how much they cost to operate. You would love to own one because it is an excellent way to spend time outdoors with your loved ones while keeping warm at the same time.
How To Make An Outdoor Gas Fireplace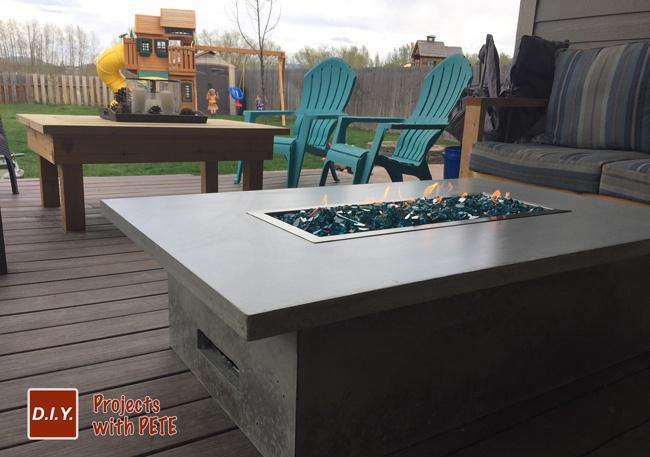 If you're unfamiliar with making an outdoor gas fireplace, this tutorial will show you how it's done. Using a fire pit has many benefits, including safety concerns and cost-effectiveness. The instructor of this video chose concrete for his material as it is easy to work with and looks great when finished. This outdoor gas fireplace is a great way to add warmth, ambiance, and accent lighting to your backyard. Create an inviting space for guests with an outdoor fire pit you make yourself!
How To Build A Propane/Gas Fire Pit
Another innovative way of building a propane fire pit is using wooden logs as the base. Instead of using stone slabs this time, you can use wooden logs to give your propane fire pit a warmer look. When you build your propane fire pit, you can be sure they're safe enough to use when you want to spend some quiet time with family or friends. This simple, inexpensive project is a great way to add warmth and charm to your backyard space.
DIY Patio Gas Fire Pit Table
This DIY patio gas fire pit is perfect for your deck or backyard. This is it if you're looking for a unique way to enjoy the outdoors. Building this fire pit table will allow you to show off your skills with some easy steps if you love to make things yourself. Here is the video that shows step-by-step instructions: The design of the DIY patio gas fire pit table is the perfect patio furniture piece for sitting outside with friends or by yourself, relaxing while watching the fire. And it's really easy to make!
How To Make A Gas Fire Pit
This is a great video for first-time fire pit builders. It will show you how to make a great propane gas fire pit that you can use all year round. It has all the features you need for a great fire pit. This one utilizes a steel base holder to support two metal rods with a gas burner hooked onto the bottom of the rod. It also has an insulated cover to prevent wind from blowing out the flame. It's very easy to build and uses only simple tools such as a drill press, pipe cutter, shears, wrench, vice grips and pipe wrench.
How To Build A Fire Pit With Propane Gas
A propane gas fire pit is one of the best ways to enjoy a summer evening outdoors. Building your direct control can save you money. You don't need a ton of tools or skills - building a fire pit with propane takes just a few hours. You will need some basic materials, such as brick or stone, mortar and a few other items. The process isn't super complicated, but there are some important things to know about how to build a gas fire pit for safety reasons. Follow the instructions to build your own propane gas fire pit and enjoy hours of warmth and relaxation around the fire with family and friends.
DIY Natural Gas Fire Pit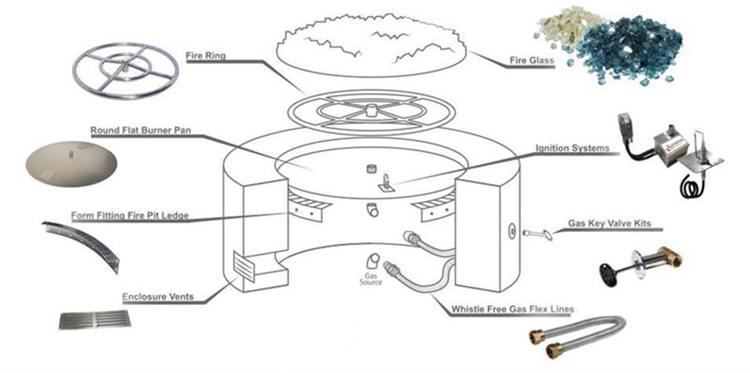 When you're ready to build a backyard fire pit that is completely custom and unique, you'll want to follow these handy tips. This project will take two to three days to complete, depending on how much assembly is involved. Use safety goggles and leather gloves while building your gas fire pit. Follow these simple steps, and you'll be able to create a space that everyone can enjoy, even in the rain!
DIY Gas Fire Pit
This gas fire pit will bring the feel of a wood-fueled fire to your backyard or patio. It creates an illusion of flames that float and flicker, giving you the same warm aura as a wood-fueled fire will generate. All you need is a gas fire bowl, some lava rock, and other accessories. You can either construct your bowl or buy one that's already made. Once you have all your materials, it should take only one day to finish the entire project.
DIY Gas Bottle Fire Pit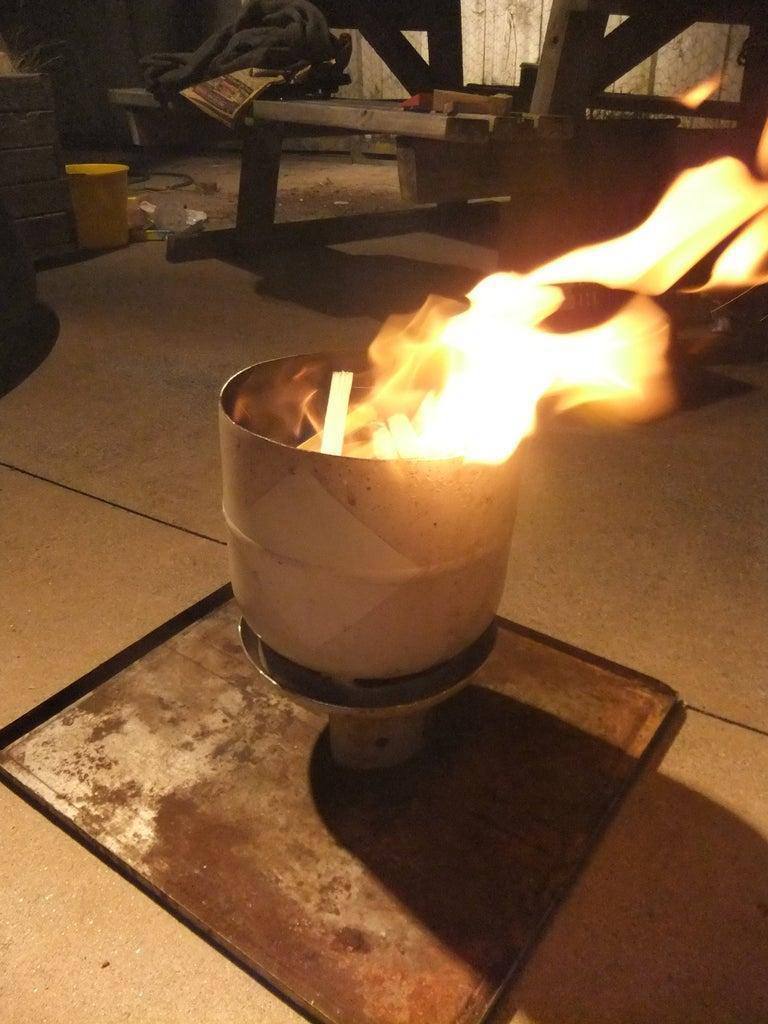 Don't throw out that old gas tank anymore, and Your old, rusted gas tank can now be upcycled into a fire pit! This DIY project is safe and easy to do. With supplies from the hardware store, you can make this happen. Transform it into a DIY Gas Bottle Fire Pit and use it to make your backyard parties more memorable. With a few simple tools, you'll be enjoying your new piece of cozy backyard decor in no time.