With all the different types of metalworking being so popular today, it's no wonder people are interested in casting their metal. But what is a foundry, anyway? A foundry is a structure or place where molten metal is poured into molds to create castings. A foundry can be as simple as an old bucket that you fill with sand and plaster of Paris or more complex like a building built solely for casting metals. In this post, you will find the best DIY foundry projects, some are so simple to make, and of course, the more complicated ones will cost a lot more money than just making one yourself at home. So let's get started!
DIY Foundry Projects
These DIY Foundry Projects will open your eyes to the many possibilities for working with molten metal and casting your unique designs. In easy-to-follow steps, this guide teaches you how to create a crucible furnace, get it up and running, and safely cast small objects, such as brooches, pendants, and lamp finials. Using different techniques and equipment, you'll also learn how to melt lead, bronze powder, silver, and aluminum alloys. Whether you want to make jewelry using fine silver or make a mold from an object that inspires you, this guide is full of useful tips for beginners through to advanced casters.
What's a DIY Foundry?
A foundry is an industrial facility where metals are melted in a furnace and poured into molds to create parts. These foundries can create metal parts for any industry, including automotive, aerospace, and agricultural industries. A small-scale foundry produces small-volume metal castings using relatively simple methods of melting and pouring. A large-scale foundry is an industrial facility that produces large quantities of metal castings using sophisticated methods such as vacuum induction melting or continuous casting processes.
Why Build a DIY Foundry?
There are several reasons why people build their DIY foundries:
They want to save money on buying new equipment by building it themselves instead of buying secondhand equipment from other people who no longer need it anymore;
They want to learn more about how the process works to improve upon it later if needed.
 Some people want to make their metal casting at home but do not have the space or the equipment for a professional foundry.
Others want to cast metal for artistic purposes, such as jewelry making.
Fun Foundry Upgrade
Have you ever wanted to start a foundry? You often hear about people who have built their own. Upgrade your metal casting foundry with these effective and cheap insulation materials. You can make your foundry more efficient and significantly reduce costs with a few simple steps. The materials needed for this project can be expensive, but it doesn't have to be. In this guide, you'll learn how to build a DIY Foundry with simple materials such as cement and perlite. If you want to increase the temperature tolerance of your foundry, add insulation with rigid foam boards and more.
Ultimate Foundry Tutorial
To make an efficient foundry, the best option is to build one from scratch. You can still make your foundry even if you aren't skilled in building things. It's fairly simple: all you need is some fire bricks, insulation, and a steel bucket. Cut the fire bricks into pieces to fit on the walls and bottom of the bucket, which will insulate it and hold everything together. The insulation in this foundry is insulated firebricks. They are a low-density, non-conductive material, and they help protect the steel bucket from heat. Cut the firebricks into pieces and use them to line the walls and bottom of the bucket. Next, you will continue building your foundry.
Homemade Metal Foundry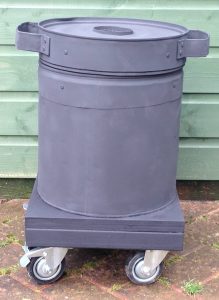 Classical metal casting provides a water-resistant finish, resistance to corrosion, and excellent wear properties. Alloying metals such as aluminum, zinc, and magnesium with other elements improves their mechanical properties such as strength and hardness. A foundry can be a great project to do yourself or with others. Style this to suit your needs - the sky's the limit! The award-winning Metal Foundry is a compact, portable foundry perfect for small shops or backyard hobbyists. It has the power to melt, cast and mold aluminum, brass, bronze, and copper. A powerful blower mixes fuel and air in a chamber to create an intense flame that heats the crucibles to liquidus temperatures in just 15 minutes.
How To Make A Foundry
You can make a foundry from a gallon container of dry powder paints or oil colors. The easiest way to do this is to cut off the top half and the base, then discard the middle section. This foundry can be made in a short time, and it is cheap. To make this foundry, you need Aluminum cans with screw-top lids, refractory cement, perlite, and a few other materials. This foundry can be made out of aluminum gallons. Cut off the top and the middle, leaving only the bottom half. Mix up a batch of refractory cement with perlite, then line the bead around the inside of your new foundry until it's packed full.
Metal Foundry With Old Gas Cylinder
Make sure that the gas cylinder you're using is empty and has no hazardous substances before following the given steps; if you notice any substance, carefully evacuate all the gas and clean it accordingly. Then, cut off the top of the cylinder and drill one hole in the center of its top. Drill another hole by its side as an air passage. Keep the cylinder clean and safe, then drill one hole in the center of the top of the cylinder and another at the side for air passage.
DIY Foundry Creation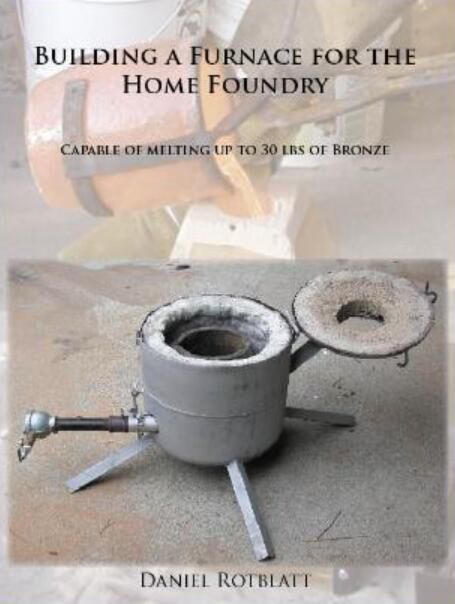 A foundry is a mold for casting parts in metal. It can be used to cast various metals, depending on the type of foundry you get. Foundry is a great way to melt and cast metal in your home. If you have not had casting experience, this guide will make it easy for you to create a great DIY foundry. This DIY Foundry is the perfect addition to your workshop. It can melt 25lbs of bronze in 30 minutes or aluminum in 15 and has a capacity of 30lbs or 10lbs, respectively. You'll be able to cast all your favorite designs once you have this amazing casting machine!
Easy Foundry Build
This DIY foundry is one of the most ambitious projects you can do, and this one isn't any different. It uses an ergonomically designed furnace, melted bronze-making techniques, and a heat-reflective insulation system to ensure that valuable materials aren't wasted. Building a DIY Foundry is probably the most time-consuming part of having a mini foundry. You need to be careful of the type of insulation material you use and the thickness and design. In this video guide, they modify an insulation system from natural materials.
How To Make A Foundry At Home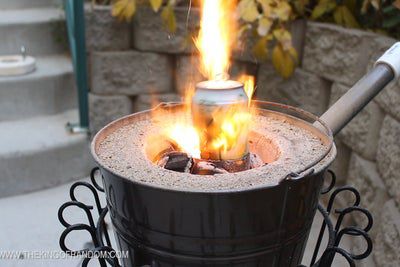 Let's move on to one of the most important parts: your furnace body. This is essential for making a proper and efficient foundry, especially when dealing with large amounts of heat. Make a furnace body next to the refractory. Cut around the bottom of your foundry, then measure the length and width you need for the depth of your foundry. For smaller furnaces, you can use a wooden box as long as it is deep enough for the insulation and refractory to sit comfortably. Place an insulating layer on top of your foundry. It should be made up of 5 cm ceramic fiber wood or another material that can withstand heat.
Mini Metal Foundry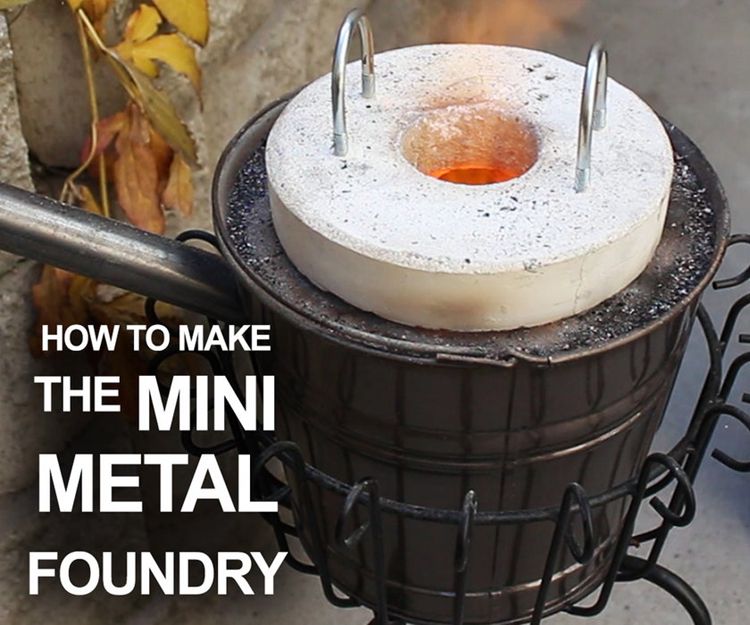 This DIY Mini Metal Foundry has a super low price tag, but it can be used to create some awesome jewelry for you and your family. The foundry uses a metal bucket, but the bucket was coated with a thick layer of sand and plaster of Paris mixed thoroughly with water. To create the burning space, once you fill the metal bucket with the mixture of sand and plaster, fill a bowl with water and keep it at the center of the mix. Once the mixture is dried, remove the bowl, and you're ready.
Easy Aluminum Foundry Creation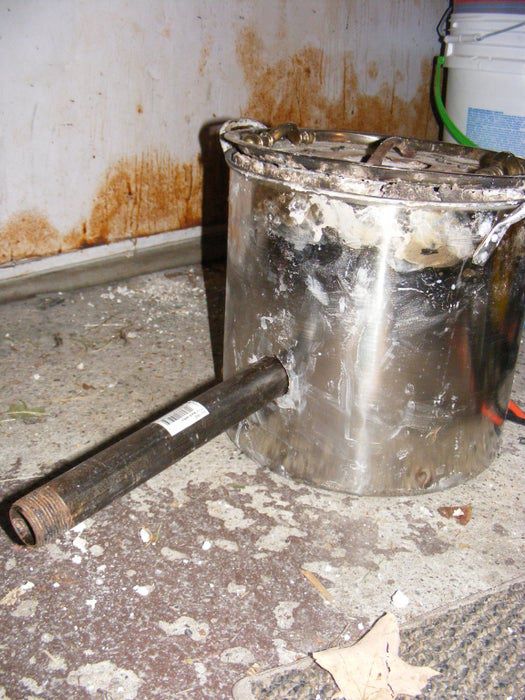 Here is a step-by-step homemade aluminum foundry project. Make a foundry to cast aluminum. This is an easy project that can be done in a few hours. It includes all the materials and instructions you need to make your foundry for casting aluminum parts for less than $100. The design can also be used for other metals much larger than described here. It will allow you to experiment with different types of metal castings. The foundry can be built cheaply in your backyard or shop and won't occupy much space. Everything you need is available at home and online, so there's no reason not to start turning out custom castings immediately.
Easy DIY Foundry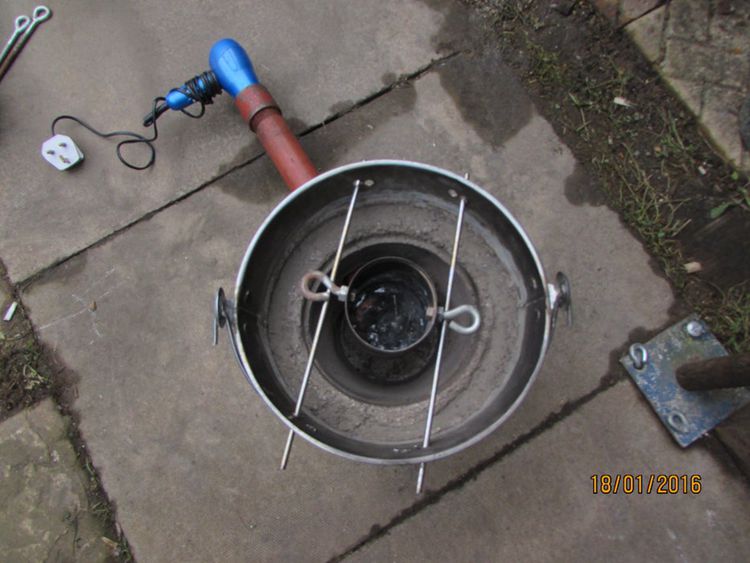 Are you tired of having aluminum cans around the house? Don't know what to do with them? Well, here is an idea - you can turn them into a DIY foundry that melts all your cans into one element. The main materials needed to build this foundry are a metal bucket, stainless steel bars, and metal pipe. The other important part of this foundry is castable refractory. The final step is adding bolts to secure everything together." Making a DIY foundry is an easy project that you can do with no experience. All you need is a metal bucket, stainless steel bars, pipe, and bolts. Learn how to make a foundry with this step-by-step guide.
Electric Aluminum Foundry
This DIY aluminum foundry kit allows you to reproduce low-cost aluminum castings. The furnace is built using insulating firebricks assembled into a container. Once you have a container made of firebricks, you can use a sheet metal plate to cover the top and the bottom. Support the walkways with metal square tubing at every joint. The gear source uses a burner removed from an electric cooker. This DIY electric aluminum foundry is made from fire bricks and a metal plate. It uses an electric cooker burner as its source, making it easy to build and safe to work with.
How To Make A Foundry With Cylinder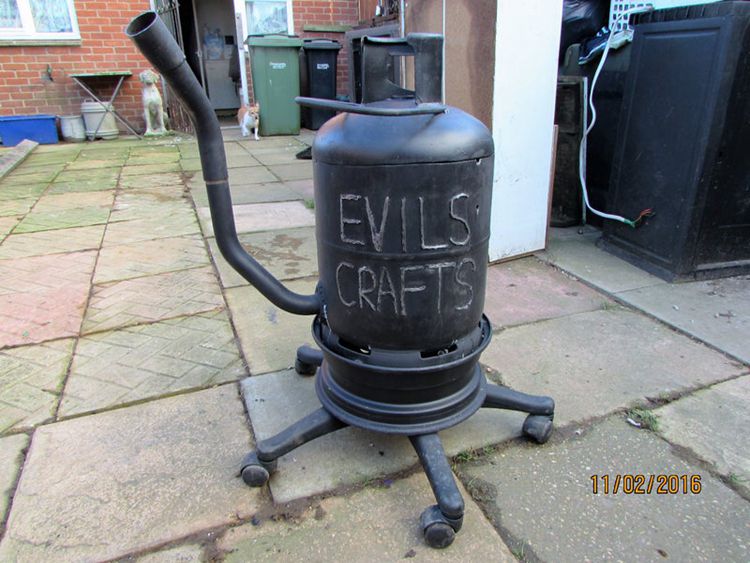 If you are a beginner and do not know how to use a gas tank, it should be better not to start working with it. However, if you can exercise all the critical attention and patience while doing the work, you will get your work done quickly. The first step in making a homemade foundry is getting a propane tank. If you have an empty tank, this will be easy; but if not, then keep reading on. You might need to remove the valve and fill it with water before pouring it out so you can use it without any residue. One important measure you need to take before using a gas bottle is to empty the tank and leave it for a while.
Cheap Mini Foundry
This cheap mini foundry is a great project for the kids who need to learn how to make a foundry. This great foundry is for all of the aspiring blacksmiths out there. It's an original design, so we guarantee it's one of a kind and cheap! All you need is your handy hammer and ball peen to make it yours. Get this one in action with the correct mixture of perlite, plaster of Paris, and sand. Then, insert a bowl into the center, and put weight on top to form an indentation into which molten metal can be poured. Once everything is dry and cooled down, remove the bowl and add more weight in its place—now you've got a homemade furnace that allows you to cast your metal items!
DIY Metal Foundry
If you're interested in learning how to build a foundry, pick some raw materials first. Make your foundry with an old gas tank and a few simple tools! The guide will show you how to make a small, functional metal foundry suitable for use in your backyard, garage, or workshop. It has all the photos and instructions you need to make it a reality. The simplest foundry is made using an old gas tank as its basis. This guide will give you all the instructions needed to start this project.
Build Foundry With Propane Tank
It would be best if you took an empty propane tank, measured it, and cut out the shape of the tank. After this, you need to fill it with ice and freeze it. Then it would be best to make a mold using dry or very moist sand. After this, pour the liquid into the mold, which will create an imprint of the impression made by your mold. Once you're done pouring in all the liquid, you might want to remove the excess material from your mold so that no extra clay gets into your final product.
Aluminum Casting Foundry
This foundry can cast up to a ton of metal in one metal casting session. The primary insulation material used for this foundry is sand and fire clay. Other materials needed include nuts, bolts, and screws used for the exhaust system, an oxygen cylinder, and a tank. This foundry is great for hobbyists but can also best for small production runs. The main casting material needed is fire clay and sand. You'll also need gas cylinders, screws, hoses, and other materials needed for the production process.
Homemade Propane Foundry
This homemade propane foundry makes it possible to melt metal, create metal alloys, and cast them into virtually any shape imaginable. Use it to forge new metal implements for your homestead or make jewelry, tableware, and more. Because a propane tank and burner power this project, you don't need electricity — no electrical wiring or outlets are required. It can be used almost anywhere because it runs off a propane tank and doesn't use electricity. This easy-to-use, professional-quality portable propane gas-fired stove is perfect for blacksmiths, artists, hobbyists, metalworkers, and jewelers. The cart allows you to move the foundry easily to your work area.
Chimenea Foundry Creation
Chimenea Foundry DIY is a great way to have fun outdoors with your friends and family. The Fire in the Chimenea Foundry will be your best choice because it can be used for making a chiminea, which is an excellent companion for your foundry. The chimenea's design helps to optimize and concentrate the heat output. It has a solid construction with insulated walls and weatherproof handles. It comes in three colors: red, straw and green. It's perfect for giving you a heat source when camping or just hanging out in the backyard. The kit comes with a crucible, which can easily be put into the chiminea, allowing you to make waxes and jewelry.
Micro Metal Foundry
At Micro Metal Foundry, we want to provide you with a reliable and affordable solution for smelting your iron. This can be a great gift for the family because we offer a bundle deal that includes all the essentials for creating beautiful jewelry pieces. You also get a book about how to start your backyard foundry! This is an easy-to-make, fully functional metal foundry that can be made using household items. It is perfect for people who want to start casting their custom decorative items or models but do not have the money to invest in a full-sized foundry.
Homemade Foundry Tutorial
A foundry is an essential tool for a metal worker. This guide describes how to build a dry sand foundry that you can use for melting aluminum and brass with small amounts of coal or coke. It's a simple project that requires only common materials, including a drum and plastic bucket. You can use the foundry to melt bars of aluminum or copper, making it ideal for jewelers' needs. Making a homemade foundry is fairly simple but requires precise measurements and strong materials. Cleanliness is also extremely important during this process, as it can be dangerous if not done properly.
Benchtop Foundry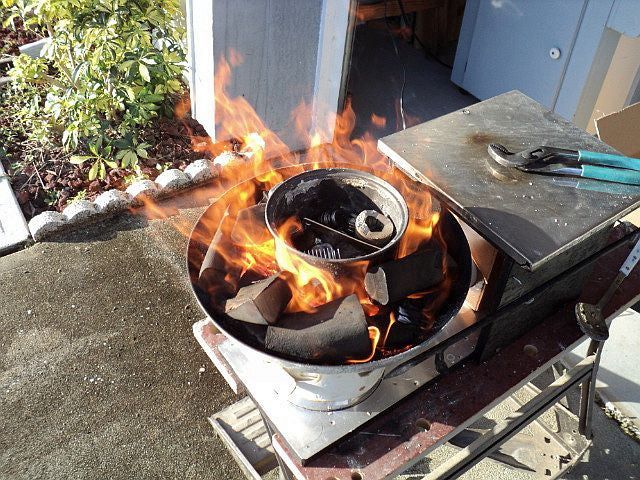 Have you ever wanted to make your jewelry, buttons, or even steel parts for your new car? Do you like taking raw material and transforming it into something useful? If you answered yes, this cool little DIY project is for you. This project is one of your favorites, both for its coolness and the fact that it's dead-simple to build. If you've always wanted a home foundry that can handle molds up to 30 pounds in size, this one's for you. This benchtop foundry was made from traditional materials that most of us can scrounge. The output from this thing is impressive, and the whole project cost less than $20!
DIY Foundry Guide
This is a great project for kids because it's safe and non-toxic. This is perfect if you're looking for something fun to make as a present! It is the easiest way to get started in blacksmithing! This sturdy kit can be used for many projects, like knife making, fire tools, etc. Start building immediately with your hands and an air source, such as this one. This is a very user-friendly foundry. The main air source for this foundry is a hair dryer! It is efficient; once you have a proper connection and have it plugged in, you are good to go! You will also need a fire source of charcoal. Many fuel types can use in the furnace, but the main one is charcoal.
How To Make A Wood Fire Foundry
This fire foundry is a wood-burning furnace that you can use for melting metal. Manufactured from cement, it's easy to make and will hold water in the base. It includes all the information you need to create your foundry, plus step-by-step instructions on how to build it. Although there are many different ways to make a foundry, this one is great for beginners. It is not as hard to make as you might think and will produce good results, especially if you are starting. This version is simple to make and affordable.