Folding tables are a great way to extend your living space without taking up too much space when you're not using them. But sometimes finding or buying an appropriate table can be difficult. Folding tables can be pricey, and it's hard to know whether or not they'll fit into your lifestyle or home. As an alternative to buying a table, you can build one for a fraction of the cost. This is especially helpful if you're looking for a specific size or shape that might be harder to find at the store. You only need some plywood, screws, and paint (or stain) to do this. Here are some unique DIY folding tables ideas that look just as good as they are functional.
DIY Folding Table Ideas
DIY folding tables are a great way to have extra surface space for things you need to do at home. Whether folding laundry, creating arts and crafts, or just holding more plates in your kitchen, DIY folding tables are both functional and great looking. So many tasks require a table: eating, working, crafting, and playing games. DIY folding tables can help you save money and space in your apartment! We've gathered some of our favorite DIY folding table ideas below. These DIY folding tables are everything from simple to complicated, but they're all easy to follow.
Are you looking for a new way to organize your space? We've rounded up 22 creative DIY folding table ideas to help you stay organized and are pretty enough to display!
See More: 24 DIY Wall-Mounted Desk Plans
Benefits of DIY Folding Table Ideas
The benefits of DIY Folding Table Ideas are many. You will be able to create a table that is uniquely yours and one that you can use for various purposes. Here are some of the benefits:
Cost
These tables cost much less than buying them in a store or online. You can purchase as many materials as you need to create your custom table, which will not break your budget!
Customization
You can customize your table to fit your specific needs. If you want a table that folds up into the seat of a chair, then you can make it! If you want a table that folds up half its size, you can make it! The possibilities are endless when it comes to DIY Folding Table Ideas!
Durability
These tables are durable and sturdy because they are made with high-quality materials. They will last for years without any signs of wear or tear. You won't have to worry about replacing them anytime soon!
DIY Folding Table
This DIY Folding Table is a great way to add extra seating when needed or a handy place to keep your pet's drinking bowl throughout the day. It's easy to make, and it's easy to transport — fold it up and stow it away anywhere you need it. This piece of furniture created with respect, care, and love will not only last far longer than one made quickly and cheaply, but it also creates a space you will enjoy coming home to more and more. The result is something that looks great in any style of room.
DIY Folding Umbrella Table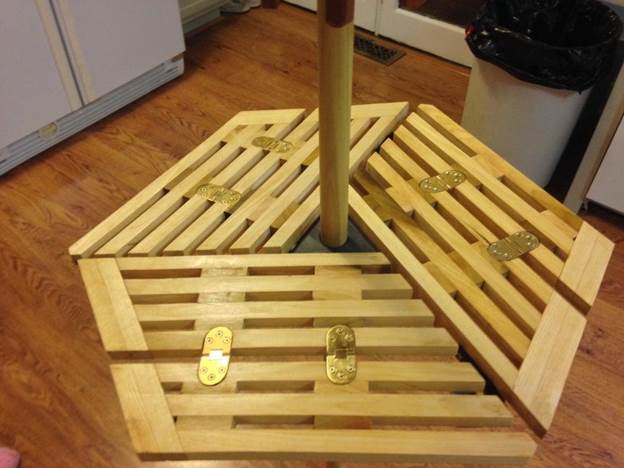 This DIY folding table with a slot for an umbrella in its center takes your relaxation to the next level. Perfect for beach days and lazy afternoons spent in the sun, this portable folding table has a large surface area so you can store snacks, sunscreen, and more! This folding table has an umbrella slot so you can have the shade you need while keeping your hands free to enjoy the day. The table is foldable, making it handy to take from place to place.
DIY Folding Table for Kids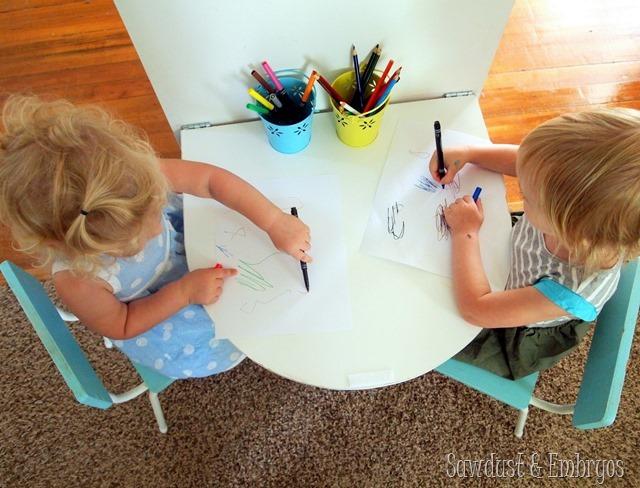 If you have kids and don't have a dedicated space for arts and crafts, why not build yourself a DIY folding table? It makes getting things out and putting them away easily and will help you keep the mess in check. This DIY folding table for kids is a great space saver and perfect for arts and crafts. Assemble this versatile table with your kids and easily fold it out when they want to play or do homework. It's easy to fold up and store when, not in use but can be set up in minutes when needed.
How to Build a Large Folding Table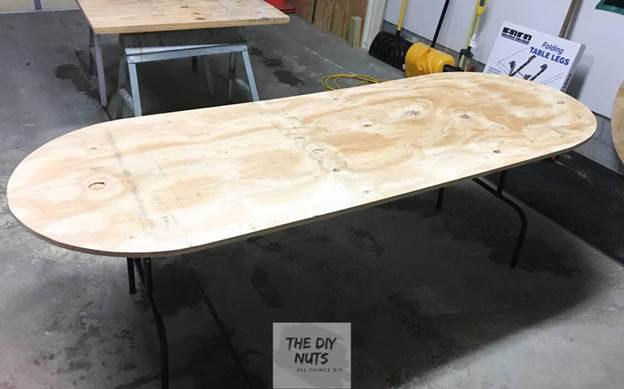 A large folding table is a must-have for large gatherings or occasional use. If you're looking to buy something sturdy, functional, and long-lasting, we recommend this simple DIY project which greatly impacts entertaining guests in style. With this large folding table, you won't need to worry about consuming too much space in your home. It can be stored easily under beds or in cupboards once you're done using them. The table will be used for parties or other get-togethers with friends and family.
DIY Foldable Table from Scrap wood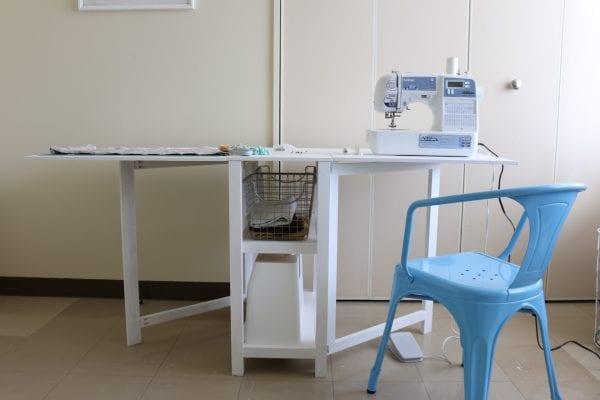 Do you not have time to build a full-sized table, but you still like to have one around? Then this DIY Foldable Table from Scrap Wood is perfect for you. Made with scrap wood and a few simple tools, it's a great option for those who like to work with their hands but don't want to spend an entire weekend building something. This DIY foldable table is a perfect addition to your home. It saves space and is awesome for entertaining, especially when you have guests unexpectedly show up at your home.
DIY Simple Wooden Table
This is a DIY project that all will love! It has a tabletop, legs, and supports and can be assembled in minutes. The finishing touches to this project make it one of a kind and give it an elegant look that you will love. This is an easy-to-build wooden table that can be stored away when unused. It's compact and portable and can be conveniently placed anywhere you like - inside your home or on a patio. No one will believe that this simple DIY is what creates such an illusion of grandeur!
Bonus tip: Pre-cutting your boards make the work much easier.
DIY Folding Table for Travelling
If you are a traveler, you cannot miss this DIY folding table. The legs fold inwards, making it compact and easy to move around. You can also use it as a table whenever you want to sit down and have a meal or coffee with your friends. The DIY Folding Table is the perfect size for taking your next road trip, but it is also useful around the house! The legs fold inwards to lock it up and make transporting it much easier. Plus, you can quickly set up this table in no time.
How to Make a Folding Table
The folding table is a smart design ideal for home use. You can use it to create an easy-to-clean space for kids doing their homework or as a shelving unit for storing kitchen items and supplies. You can also make this folding table for your home or office with this DIY folding table project. It's a great way to save space and have a convenient work desk anywhere!
How to Build a Compact Folding Table
Wood is a beautiful material perfect for crafting beautiful and functional things. This compact folding table is the perfect example. The satisfaction you get from completing this DIY project is worth all the stress you may have. With just regular woodworking tools and your wood of choice, you'll be able to create this beautiful table! This compact folding table is perfect for both indoor and outdoor use. The woodworking project makes for a beautiful table that's great for use at home and parties.
DIY Folding Mobile Bench
This DIY folding mobile workbench is perfect for the handy person who needs workspace but doesn't want the house cluttered at all times. It's also ideal for hobbyists and DIYers with little space to spare for benches. The rolling wheels make it easy to move around, and a top organizer provides plenty of space for your tools. Build this DIY project in just a couple hours using only a few simple tools, and end up with a great piece that you can fold down and tuck away when it's no longer needed.
DIY Fold-Away Desk
If you need your desk space to be portable and multi-functional, then this DIY fold-away desk is for you. It's easy to assemble or disassemble and has lots of space on which to work. This DIY fold-away desk is a quick and easy project you can make in any house room. It's lightweight, easily portable, and beautiful. It's also adjustable to fit anywhere from the kitchen to the living room.
Handmade Folding Table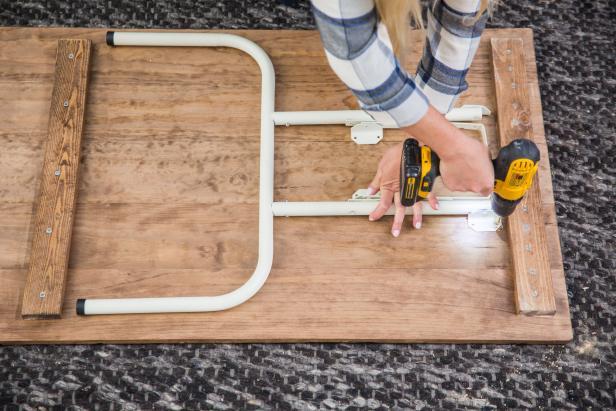 The handmade wooden folding table is perfect for residential or commercial purposes and is easy to clean. This can be used as a dining table. However, this table is more suited to surface rooms, like the living room or bedroom. It's foldable, so you can easily store it when needed. So, Add a pop of color and design to your living space with this handmade folding table. This table features unique metal foldable legs, pine boards, and a removable top for easy storage.
See More: 25 DIY Pipe Desk Ideas To Use Everywhere
How to Make a Folding Camping Table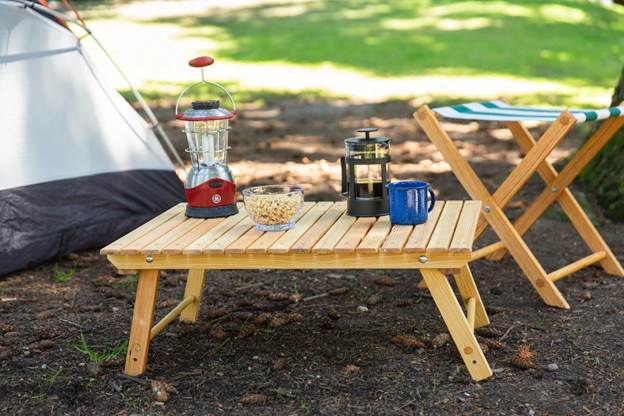 How many times have you been camping and wished that you could have a table to eat or hang out at with friends? This folding camping table is so easy to make that you could whip it up in the afternoon. It's light enough that one person can carry it and so strong it can handle the pressure of many people sitting around it. With a pair of folding legs, it folds to almost nothing, but when it's set up, it looks elegant.
DIY Folding Side Table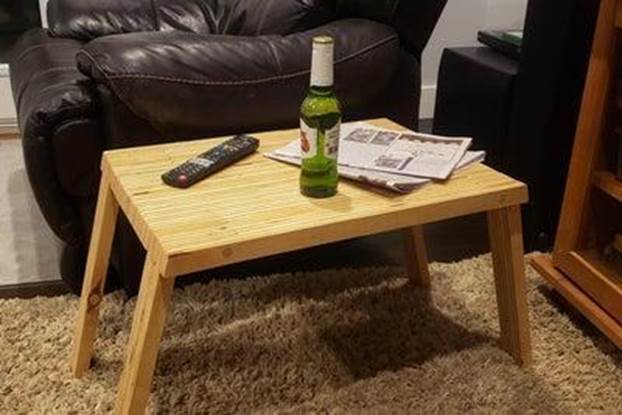 This DIY folding side table is not only affordable, but it also requires very few materials. You will need your basic hand tools, glue, and patience. So, Create your own DIY folding side table with this tutorial, which requires simple tools and materials to build. You'll also be able to use it as a breakfast tray when it's not in use as a side table. It's easy to make and a great DIY project to try out if you're looking for something a little different.
DIY Hexagon Folding Table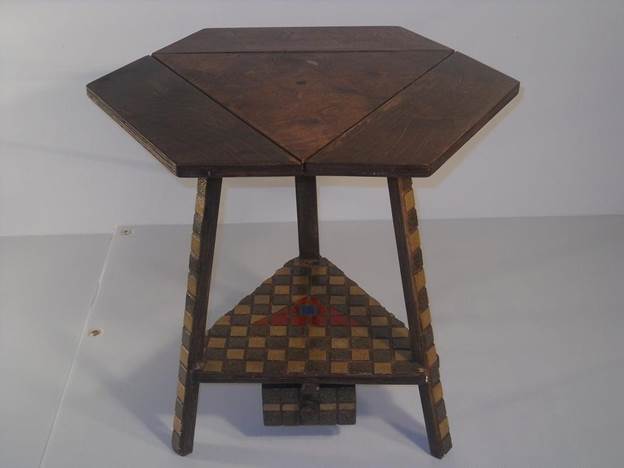 If you're looking for a folding table that is space-saving but also durable, this tabletop is ideal. The hexagon design allows for an incredibly stable and strong structure - it also looks great! It's easy to build and super portable, so you can take it anywhere. Get one as your coffee table, bedside table, or desk at home just by folding it up and moving it around.
DIY Small Folding Table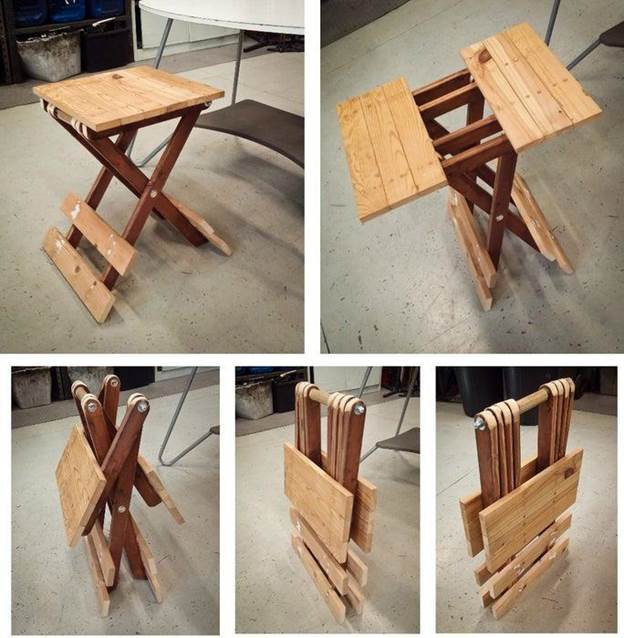 This small folding table takes just a few hours to put together and is a highly versatile piece of furniture that you can use in several different ways. Use this DIY small folding table guide to help you create a unique piece of stylish and functional furniture. You can make a wider version of the table if you desire, and it's easy to add or remove flat panels on either side. Add your flair or remove some panels if you want something simpler. This instructable model is provided for you to make this project easier.
How to Make an Outdoor Folding Table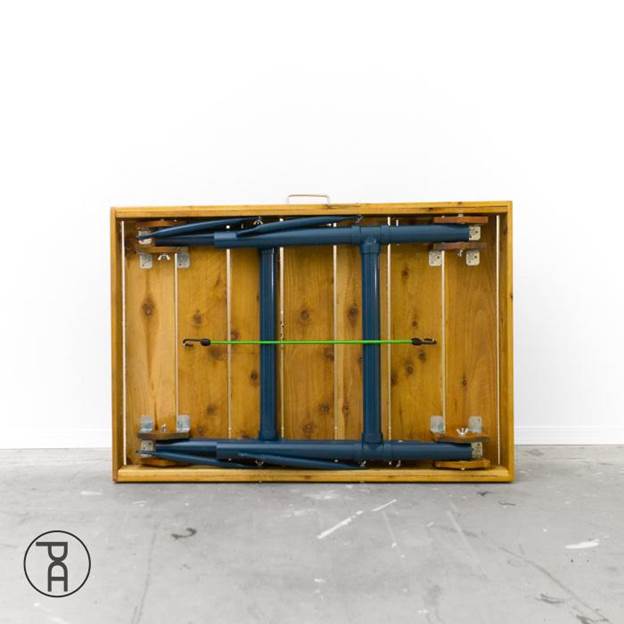 Craft this DIY outdoor folding table and turn it into a Ping-Pong table, workstation, or extra space when you need it. This folding table is lightweight and easy to transport, ready for all occasions, making it great for camping and events. This DIY folding table is easy to make, great for creating an extra workspace, and can be used for casual and formal occasions; use this guide to learn more!
How To Make A Foldable Working Table
This folding working table is a perfect solution if you need an extra table for a room that doesn't have enough space. It's easy to put together and take apart and can be stored easily, saving you time and space. This foldable table is ideal for an office, classroom, or any place you need a larger workspace. It's easy to fold away when not in use and takes up very little space when closed.
DIY Pallet Folding Table
Whether you need a mobile desk or a solid surface to place your tablet on, this DIY pallet folding table will give you exactly what you need. It is super strong and durable and can be folded away when not in use. This project requires some assembly, but the results are worth it! This project is a great way to use up your pallets so they don't go to waste. With a few hours and just a few tools, you can transform them into a folding table that will last for years.
DIY Portable Foldable Desk
Here's a great DIY project you can do in just 2 hours. This table doubles as a mini desk to take with you when traveling or a tablet stand to use at home or in the office. The legs are foldable and can be easily assembled or disassembled. It's perfect for large projects requiring extra space, such as sewing and crafts! The design of the legs makes this table perfect for small spaces and allows you to customize the height by adjusting the legs to your desired position.
How to Build a Folding Table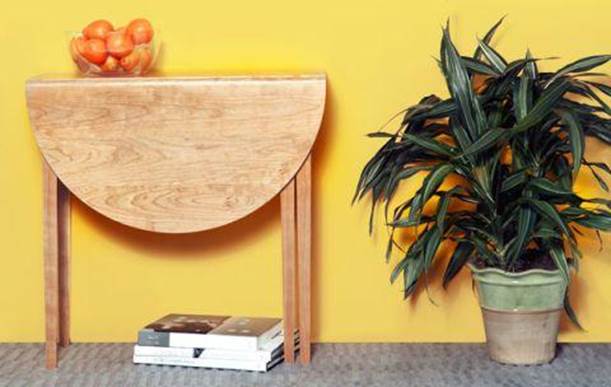 This folding table can be made in a matter of minutes, and the design is easy enough for nearly anyone to complete. You can build this folding table using just a few simple tools and inexpensive materials. The plans are easy to follow and include a full list of all the materials needed to complete the project. This is a great project for those looking to get out of their tool chest and create something useful!