If you're a DIY-er or a home decor enthusiast, you might want to consider making your own fireplace design. Contemporary fireplaces are not just for luxury homes. They can be built in any place that needs extra warmth, whether inside the house or outside the patio. A DIY fireplace is a great way to make your home cosier and more beautiful. It can also increase the value of your property. If you're thinking of adding a fireplace to your home, here are some DIY Fireplace Designs on how you can make one:
A fireplace is a perfect way to add warmth and elegance to your home. It can be wonderful for curling up with a good book or keeping you warm on a chilly evening. If you don't have a fireplace, you can always install one yourself. While this might seem expensive and time-consuming, it doesn't have to be. There are multiple different styles of fireplaces that you can build over the weekend, and they will all look incredibly unique in your home. You can choose between the classic stone fireplace or the modern one with a glass enclosure. The DIY fireplace ideas range from those that are easy and quick to build to more complex projects that will require more time and effort.
You don't have to pay a fortune on custom gas fireplaces when you can make your own! Here are 19 DIY fireplace designs that will make you love your home again.
You Can See: 85 DIY Fire Pit Ideas To Host Parties
How To Build A Faux Fireplace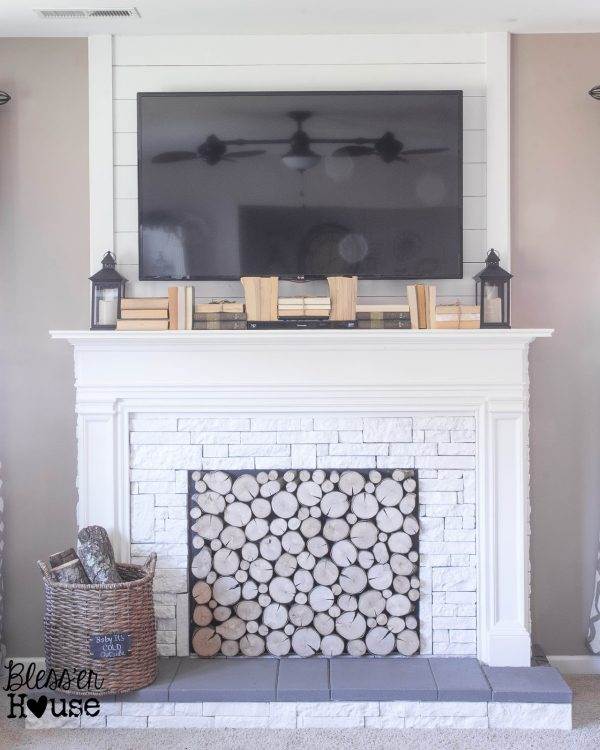 With a little ingenuity and basic woodworking skills, you can create a faux fireplace mantel without breaking the bank. This tutorial will show you how to build a mantel for your custom fireplace that is affordable and does not require you to start from scratch. You will need three plywood sheets, a finishing bucket, nails, and other supplies. Just follow the steps, and you'll have an awesome decorative feature on your wall in no time!
DIY Fireplace Makeover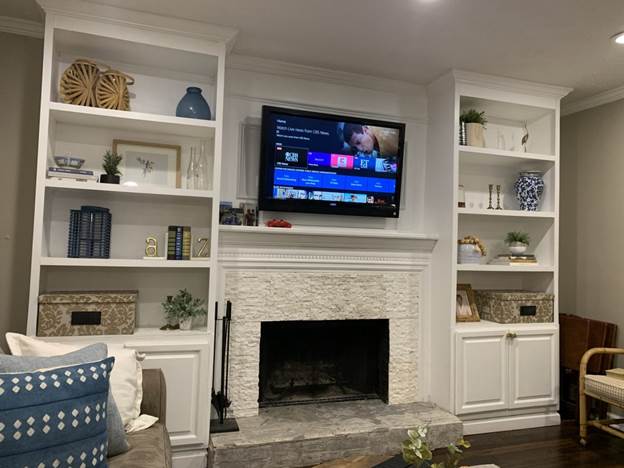 This DIY fireplace makeover guide will help you build a beautiful new surround or mantel. With the right tools, you can do it in one day and save a ton of money compared to hiring someone else to do the job. You will need a nail gun, MDF (Medium-density fibreboard) wood, clay plaster adhesive, liquid nails, and paint to complete the job. Ideas include how to reinforce your existing mantle, paint colors and how much space you need for drywall. Your project will be simple, easy and stylish with the steps provided in this guide.
Fireplace Coffee Table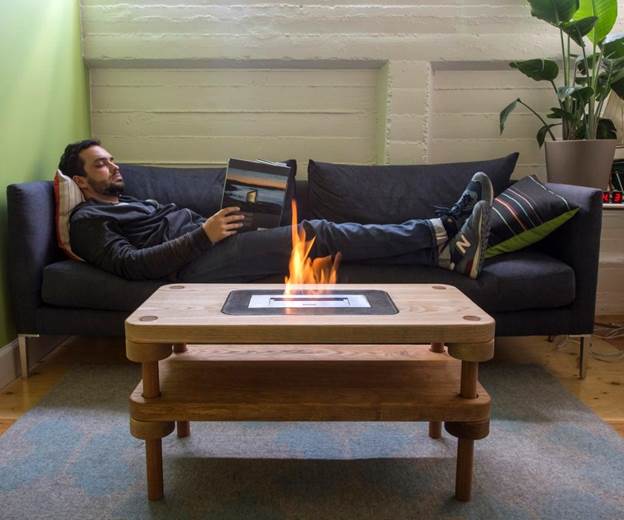 Imagine a fireplace in your living room and an amazing coffee table. This is possible with this idea designed on how to make it happen. If you think you can't do this project, maybe it's time to try it! You will need some pretty common tools, but they might be hard to find in one place. The most important tool you need is the wood tap and die kit, drill press, table saw, circular saw, etc. this DIY tutorial will show you how to create this intricate piece of wooden furniture that you can use year-round!
DIY Electric Fireplace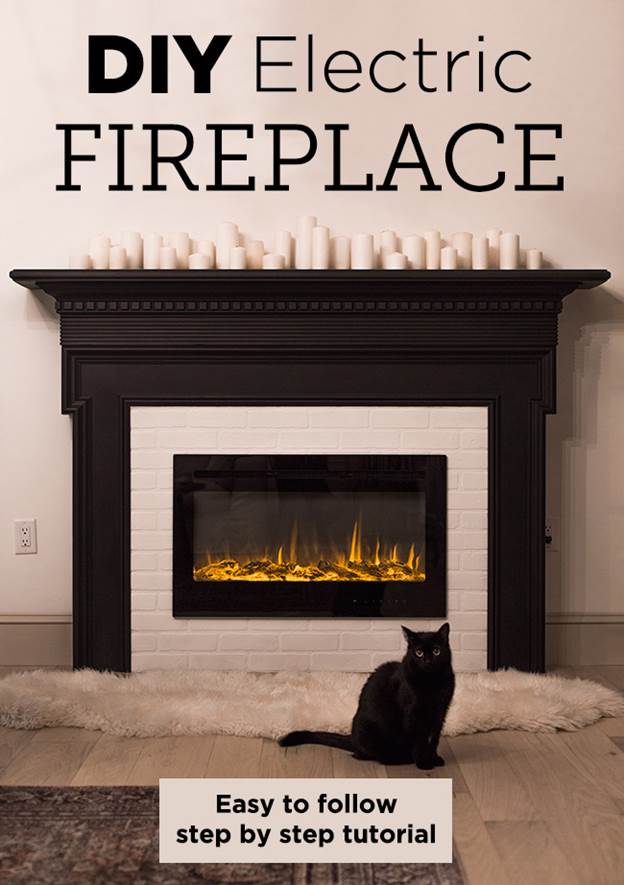 Nowadays, people are looking for something out of the ordinary to make their living space more comfortable and beautiful. If you have an empty wall or are planning on adding something to your room, here is the best solution. You can make an electric fireplace with a wooden frame for yourself with this easy DIY guide. You'll need an oak mantle, an electric fireplace and some other simple materials. This tutorial's instructions are very detailed to help you along the way.
DIY Faux Fireplace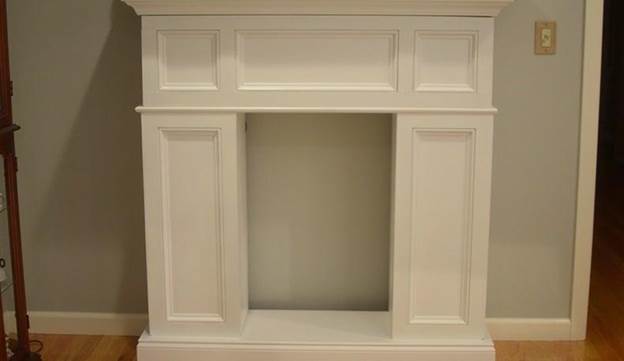 You may not have space for an actual fireplace in your home, but that doesn't mean you can't enjoy the ambiance of a real fire. This DIY faux fireplace is made from plywood and painted to look like stone. The design features beautiful built-in shelving to hold your books, framed photos and other favorite pieces. It's easy to build and looks gorgeous in any house room. In this tutorial, you will learn how to build a DIY Faux Fireplace that is sure to turn heads. This one is both eco-friendly and inexpensive!
DIY Outdoor Fireplace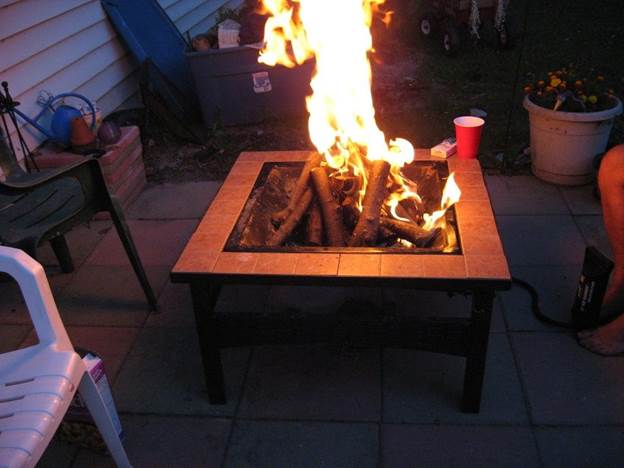 Many fireplaces look great, but they aren't efficient or safe. Here's an outdoor fireplace that you can make with a few materials, and it looks great and is easy to use. Here is how to make your outdoor fireplace. You will need a pan, iron pipes and an air pump to make. Connect the air pump to the outdoor fire fireplace, and you'll have a beautiful outdoor fire pit that will help you relax on any special occasion or when you are just looking for some good company and conversation.
DIY Fireplace On A Budget
Looking for a way to add a cozy, rustic look without spending much money? Then this DIY project is for you. You'll need PVC pipes and trim pieces, a little glue, mirror reflective paper and crushed glass. You can add the design material for an extra touch or use it on one corner to show off its unique look. This project will teach you everything you need to know about building your beautiful fireplace on a tight budget.
How To Build A DIY Fireplace Surround
It is time for a makeover if you have an old fireplace surround on the wall. You will change its look with a basic frame made of wood and lattice. You can use metal studs for extra support if you want to be more daring with the look. This video will show you how to build a fireplace, surround yourself and create not just an everyday look but also one that is interesting enough so every guest will compliment you on your marvelous handiwork.
Faux Fireplace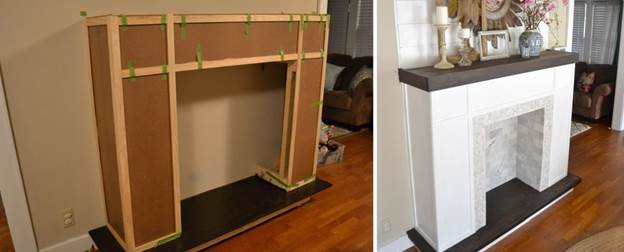 The DIY Faux Fireplace is a great addition to any home. It's quick and easy to make, and you'll love how it looks in your living room. It is also very cheap and easy to make as long as you have the right tools and materials. this guide will teach you how to build your faux fireplace so that you can have one too. You'll need plywood, adhesive, tiles and paint, among others. The process is quick and easy if you are focused on the guide.
How To Install Glass Fireplace Doors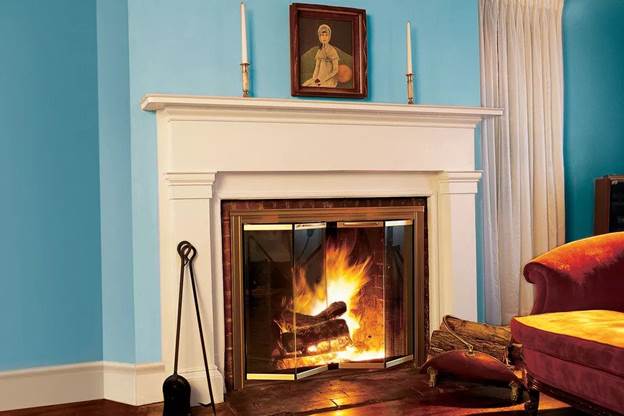 Are you looking to install glass fireplace doors? No worries, this guide will help make that happen. You'll need a fireplace already in place, and then you can attach the frame to the walls. Now attach the doors but carefully read our installation instructions before you begin so you can avoid scratching or breaking your doors. This project is for beginners who want to preserve their fireplace or protect it from damage, ensuring safety.
DIY Faux Fireplace With Storage
This easy and inexpensive DIY project will turn any room into a cozy space. Building your faux fireplace is great for those who are just starting out in DIYing and those who want to save money by not purchasing one that is ready-made. The great thing about this tutorial is that it uses readily available materials, has detailed instructions and uses tools found in most households. Follow this time-lapse video tutorial and enjoy the warmth of knowing you built something yourself.
DIY Fireplace Build
Need a fireplace upgrade but don't want to spend a fortune? This DIY Fireplace Build will show you how to build one easily. A few tips and tricks make building this project even easier. You can build a fireplace from scratch! All you need is some elbow grease, the right tools and, of course, the proper guideline. This time-lapse video tutorial shows you how to do the job quickly and efficiently. This simple weekend project is great for beginners and advanced DIYers alike.
DIY Christmas Fireplace
This fireplace is the perfect addition to your space this Christmas season. The video tutorial is easy to follow and is great for those who are just starting out making their fireplaces and experienced crafters. This is a great project that you can use to make over your home with ease and love over the Christmas holiday! It takes only a few hours to put together and has the added benefit of being less expensive than many other options.
How To Build A Portable Fireplace
Are you tired of using fireplaces that take up a lot of space? This is the best solution for you. This Portable Fireplace is an amazing freestanding faux fireplace that doesn't take up too much room. This is a simple tutorial on how you can make a portable fireplace from easy-to-find materials. It's easy to build, it's very comfortable, and it also looks great. This stove will be perfect for entertaining friends and family on a chilly evening.
How To Make An Outdoor Gas Fireplace
This amazing outdoor fireplace runs on gas and is so easy to build. It's safe, with no sparks and flames, just pure warmth and comfort. The creator used simple materials such as a burner pan & kit and fireplace glass as well as concrete to build the tabletop structure upon which everything else sits. The steps are super easy and simple to follow, so if you'd like to have one of these yourself, it's not that hard! This simple yet very well-designed outdoor fireplace will keep you nice and warm.
DIY Fireplace
The fireplace is the most important part of your house. You can use it for many purposes, like warming your room in winter or cooking when the weather outside is too cold. The DIY Fireplace will make you enjoy this task more because it won't cost you a lot of money, and the time involved in procuring materials is minimal. The real joy of building stone is that you can customize your fireplace to fit any style or decor, so it will always be an asset in your home
How To Build A Fireplace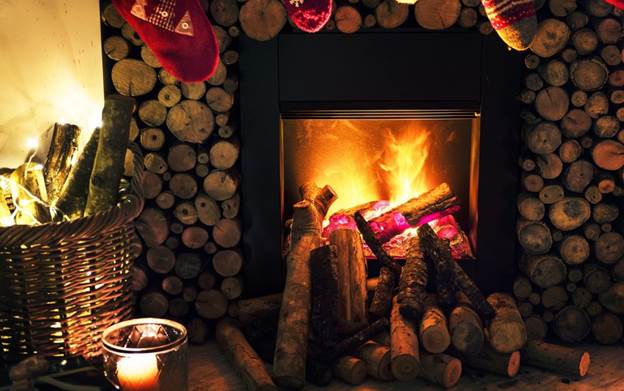 If you are looking for a creative way to build your fireplace, there are a few steps that you need to take before designing the structure. These steps include ensuring you have ample space in your home to build it and figuring out how to install and run a chimney safely. With this step-by-step guide, you will discover how to build a real stone or brick masonry fireplace that is functional and aesthetically pleasing. The instructions also include a list of supplies needed to complete this project, as well as additional essential information you will need to know before starting
DIY Cardboard Fireplace
This cardboard fireplace is the perfect addition to any home. It gives off a realistic, warm glow and provides comfort. Yet it's safe enough to use indoors. The process is as simple as ever and also inexpensive. All you need is some cardboard and old magazines, glue, battery-operated candles or LED lights and paint. Follow the instructions, and you'll have a beautiful fireplace in no time! Let your imagination run wild, and have some fun with this project!