A fire table can be a great addition to your backyard. It is not only a beautiful piece of furniture but also a useful one. If you are interested in building one for yourself, this article will show you some great DIY fire pit table projects that you can use as inspiration for your project. Fire Pit tables are a fun way to enjoy the outdoors. They have become very popular in recent years and provide a great way to entertain family and friends. They are easy to make, and you can use them for different needs. Building a Fire Pit table is not as hard as it seems. After days of research, we finally compiled a list of some fantastic DIY fire pit table projects that are effortless and budget-friendly.
DIY Fire Pit Table Projects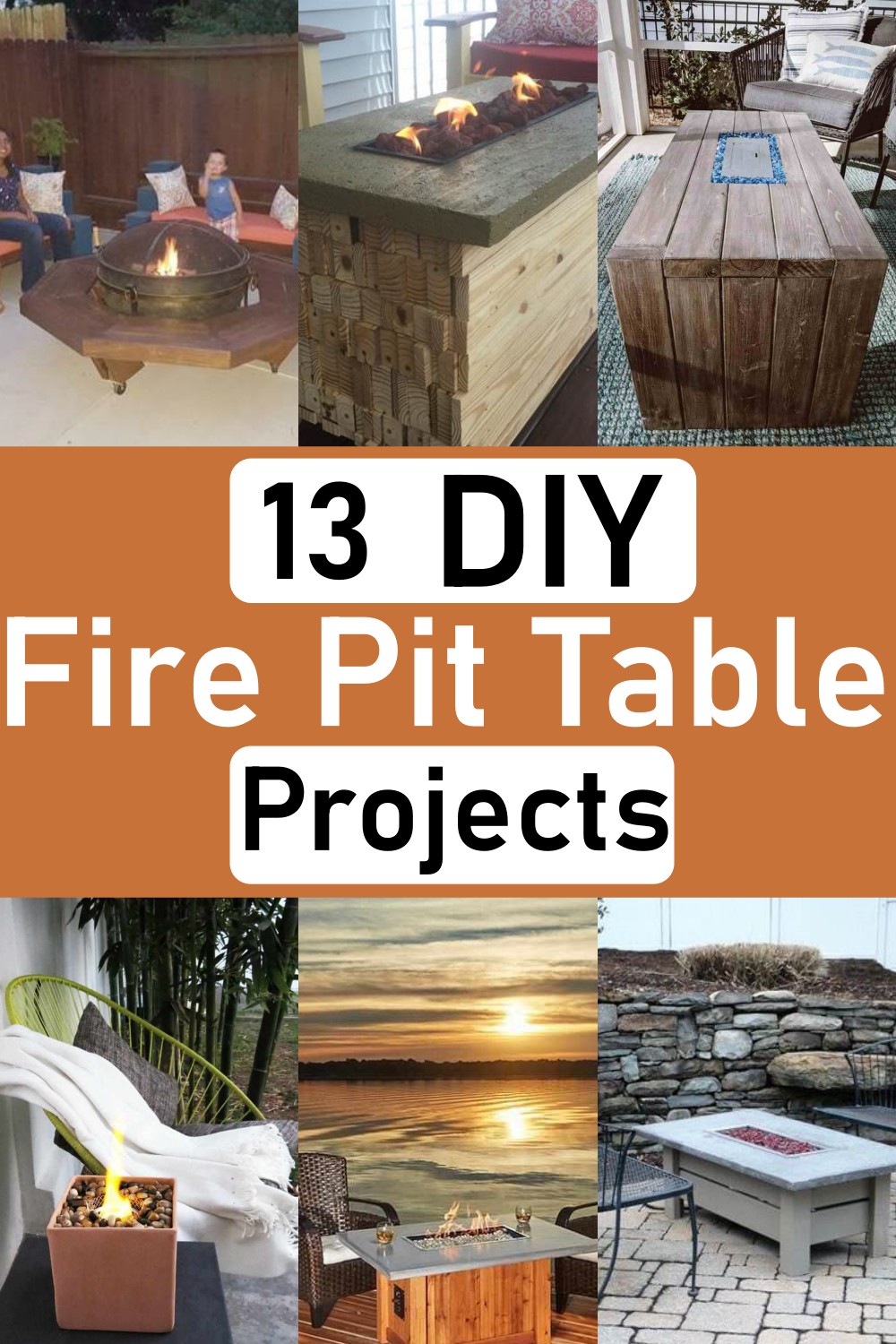 Building a fire table is a great project for the do-it-yourselfer; It's not difficult and can be done at the weekend. If you want to build a unique DIY fire pit table, then this is the place. You'll find many unique projects here that will show you how to build a fire table. Some are made from concrete blocks; others from cinder blocks or bricks. There are even some nice wooden ones if you want something more traditional and fits into your backyard landscaping design plan better than these other types of tables. So if you're looking for inspiration on building a fire pit table, check out these design ideas first.
Fire Pit Coffee Table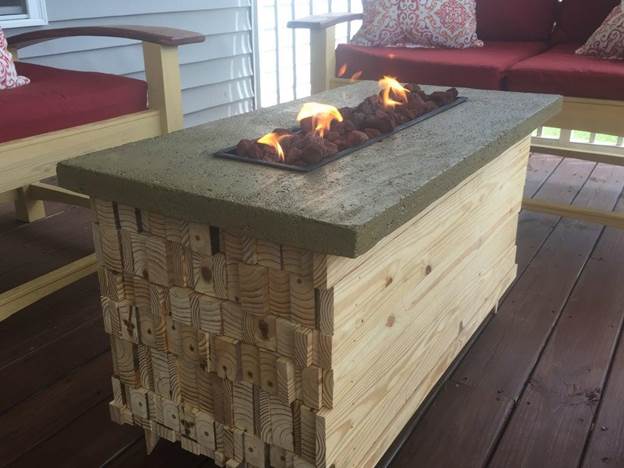 Build a DIY Fire Pit Coffee Table for your backyard to enjoy the summer nights. This project is brilliant, easy, and affordable. This project may take a while to build, but it will be worth every minute of your time and effort. You will learn a lot during this project and make a beautiful addition to your outdoor living space. The list of tools needed is fairly lengthy, but all can be gathered together easily if you have some basic knowledge of how woodworking tools work.
Concrete Fire Table Tutorial
This DIY Concrete Fire Table is a great addition to any patio space. This fire table will add a touch of beauty and functional flair to your backyard entertainment area. You can do this project in two simple steps; pick up your wooded box, create the perfect mold for the concrete top using oil cans or plastic bottles, and pour it in! The entire base is wood; you can use an old wood palette as your top. The best part? You'll have a unique piece of furniture that will give you more than just warmth!
Fire Pit Table Top Idea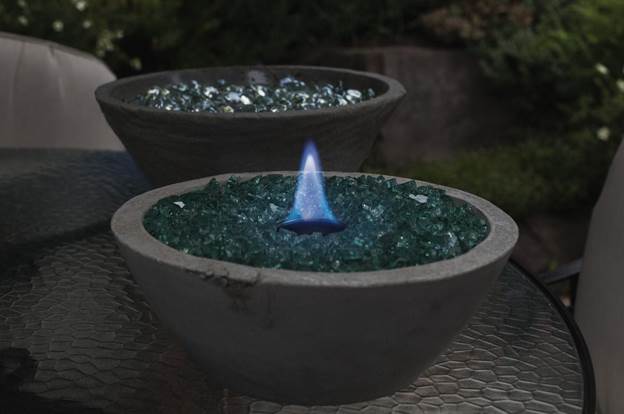 This project will be a welcome feature if you want a small addition to your backyard or deck. This tabletop fire pit is easy to make and provides hours of entertainment for family and friends. Once assembled, this tabletop fire pit can be placed on any table in your home, taking up little space and offering hours of enjoyment when you want to enjoy the warmth of flames indoors. After that, place your new tabletop fire pit at any table in your home, wherever you want.
Easy To Make Concrete Fire Pit Table
The DIY Concrete Fire Pit Table is a timeless addition to any backyard setting. Use it year-round for roasting s'mores, warming yourself by the fire, and enjoying late-night hot drinks with your friends and family. This concrete masterpiece is built using water-resistant cement that includes grey rubber granules for weight and strength as it dries. It features lightweight wooden legs fixed at the bottom, making it easy to move from one place to another when needed. Work on this project alone or with family and friends over a weekend.
How To Make A Fire Pit Table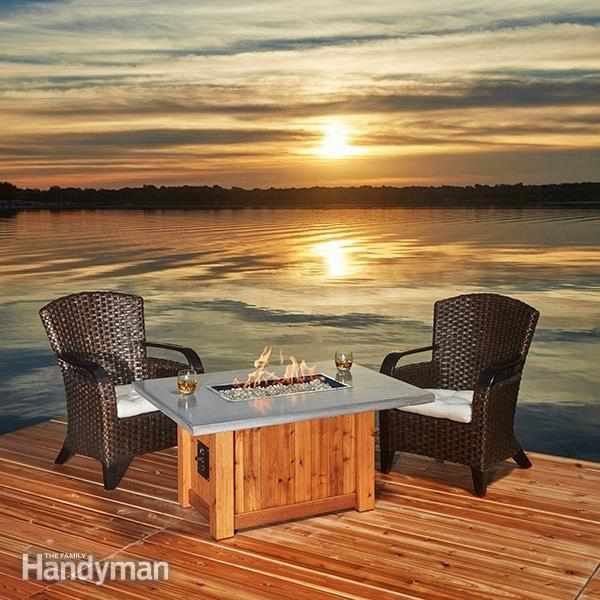 This DIY fire pit table is the perfect addition to your summer yard. It's relatively easy to build and requires no prior experience in carpentry or construction. Using a drill and saw, you can turn this idea into reality. Follow the step-by-step guide to create a functional outdoor fireplace made of cedar planks and topped with cement for your home, cottage, or cabin! You'll also cut costs by building your furniture instead of buying it pre-built.
Fire Pit Table Under $120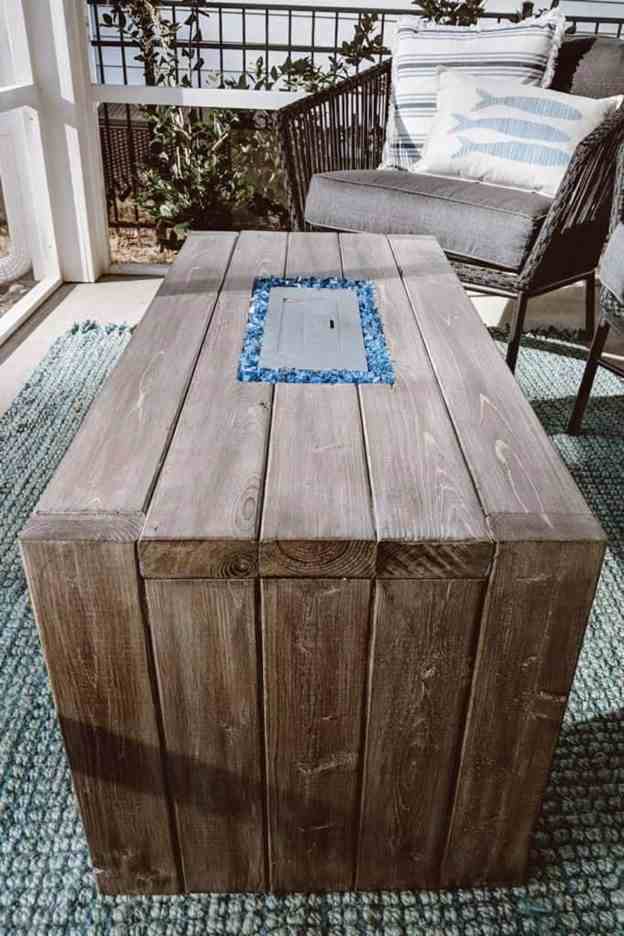 If you love to spend time outside and are passionate about entertaining, then this DIY fire pit table for $120 is for you. It will look amazing in your backyard. This fire pit table is easy to make and could serve as a great conversation piece. It's made from cement board, Silicone caulk, plumbing pipe, bioethanol or energy source, and other accessories. Follow these simple steps and start making your Fire Pit Table.
You can also see: DIY Firewood storage projects
Cheap DIY Propane Fire Pit Table
Building a propane fire pit table is the perfect project for beginning welders. This simple design can be made with just a few basic tools and materials, and this step-by-step video tutorial shows you how to do it. You must have some skill level to help you build this fire pit table. It is cheaper than the other propane fire pits on the market, and it's good for people looking for a cheap option to start using propane as their heating source. If you want something different and unique, this is the right place for you to find just what you want.
Easy Gas Fire Pit Table
This DIY project uses strong wood and concrete to build a lovely fire pit table. The steps are easy, but you must go through extra preparations and ensure that the concrete sets to avoid any risks when using it. You can also opt for different types of wood if you prefer a more natural look instead of one that looks like stone or marble. The project isn't too difficult but will require a bit of time. Once finished and set up, you'll be able to enjoy the warmth of a fire outdoors with friends and family year-round!
Fire Pit Picnic Table
This fire pit picnic table is fairly easy to make, and the materials that go into it are not expensive. You can choose to build the fire pit fireplace or insert it into an existing table. This woodworking project is simple and quick because you don't need to mix concrete or use heavy machinery. The task is very easy and can be done in a few hours. Prepare all the materials to start building them when you get home from work.
Fire Pit Coffee Table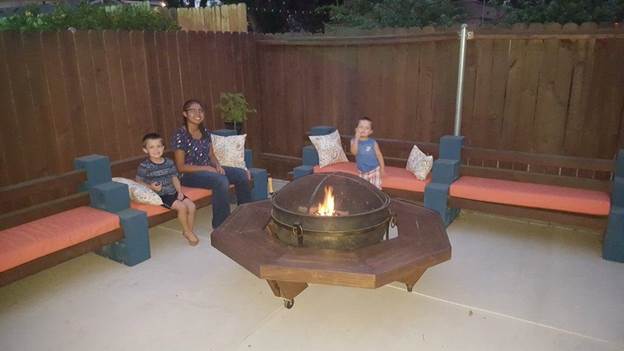 This DIY Fire Pit Coffee Table project is a little more complicated and time-consuming than most other projects. But it's also one of the most engaging and enjoyable, especially if you have a power tool or two in your arsenal! The build requires at least rudimentary woodworking skills, common hand tools, and a few specialty items (like casters and Forstner bits). The wood used is perfectly seasoned, so it will not rot or bend, and there are many compartments for fuel and all other accessories needed for a perfect night of fireside fun.
Patio Gas Fire Pit Table DIY
This DIY Patio Gas Fire Pit Table is the perfect addition to any patio. This patio table doubles as a fire pit you can enjoy at night. This is a complete video guide on building your own Patio Gas Fire Pit Table. It is a project that takes time and effort, and you may get ready for a week because this project requires a lot of precision, but it will be worth it. Just take your time and don't make any final decisions until you know everything there is to know about this project.
Fire Pit Table With Concrete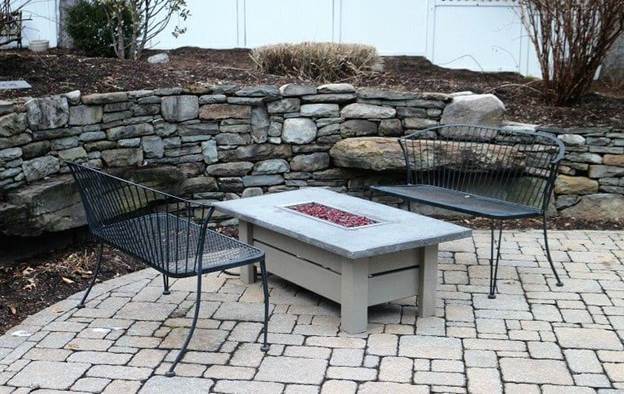 Making your concrete fire pit is the easiest way to personalize your backyard oasis. Here's a step-by-step tutorial on making an indoor or outdoor fire pit. Build this wonderful DIY Fire Pit Table and have your next barbecue with friends. It's a great addition to your backyard, and the sturdy legs can take heavy weights that you put on top of them without breaking. This fire pit table, made of concrete and wood, will last for years.
How To Make A Tabletop Fire Pit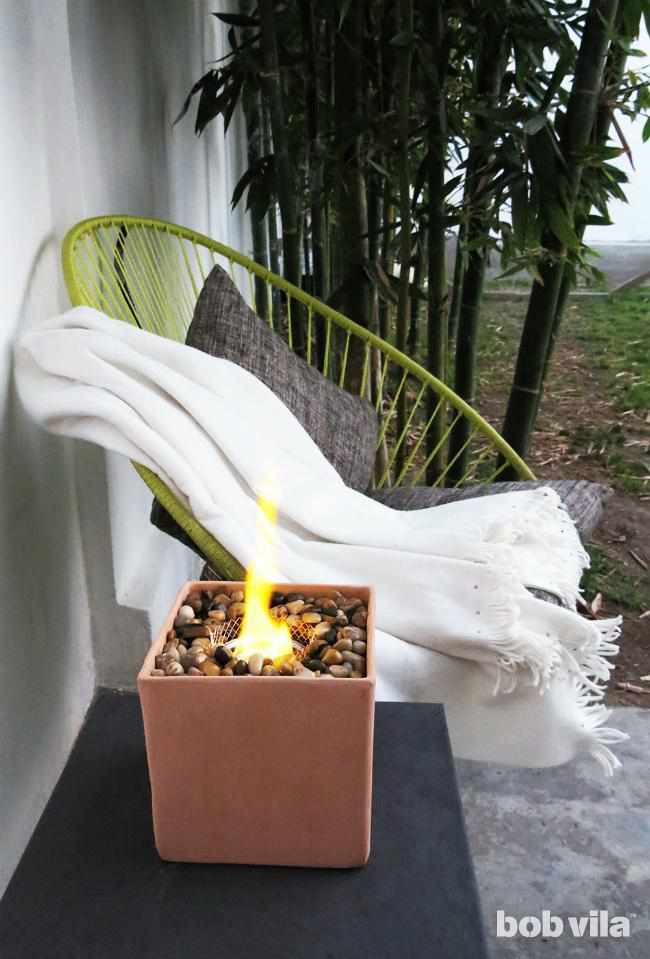 If you want to build a tabletop fire pit but do not know where to start, this guide is for you. The tabletop fire pit that you're about to build is not only beautiful and elegant and will add value to your home. It will give you a lifetime of enjoyment with friends and family. No matter where you live, provided you have a power source, the beauty of fire pits is coming to your backyard after this tutorial. Now let's get started!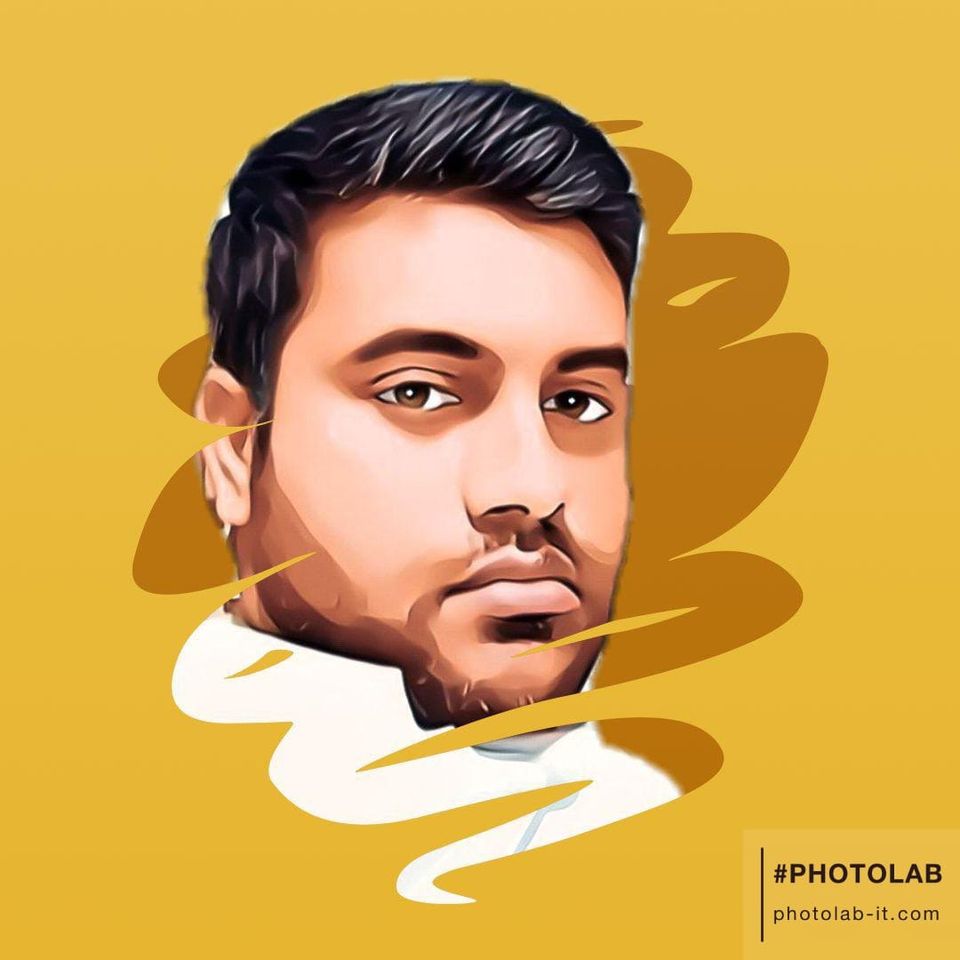 I am Raza, a crafts expert with 6 years of experience. I run this site for DIY lovers to provide the most exciting projects and ideas for your home, office, and everyday life. See More