Do you need an organized file cabinet in your office? Although everyone wants, here we come with a superb series of DIY file cabinet projects. A file cabinet is an invaluable resource for any office or home. With a little planning and proper tools, you can make your own to store documents and important files in an organized manner. Of course, you may want something unique or a different color from the available office supply versions, so you might choose to make your own. The given file cabinet plans and tutorials below show you how to do just that!
Building your file cabinet is the perfect solution if you're looking for a way to organize your files and papers. With this guide of 25 DIY projects and plans for building your file cabinets, you can choose a design that works best for your space.
DIY File Cabinet Projects
The idea of making a file cabinet may seem intimidating at first, but don't be! Transforming a basic file cabinet into a one-of-a-kind creation can be simple. Following the steps and adapting the design to suit your needs, you'll have a brand new piece for your home in no time. This DIY file cabinet idea is the perfect solution for organizing files and papers in your home office. It's easy to build so that you can save money on expensive store-bought cabinets. You can customize them to fit any space, whether a shared home office or a corner nook of a bedroom.
File Cabinet From Milk Crate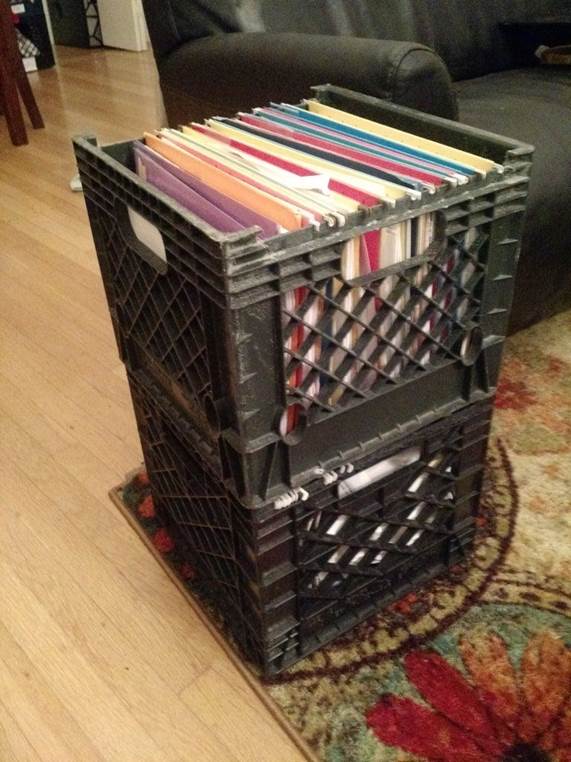 This DIY file cabinet is the perfect accompaniment to your home or office. This project won't cost you too much and can be completed in just a few hours. The file cabinet makes an awesome file cabinet from an old milk crate collecting dust in your basement! The Milk Crate File Cabinet DIY will show you how to make a file cabinet from an old milk crate. It's one of those low-budget projects that won't require you to spend too much and can be used in the office or home for properly organizing files.
DIY File Cabinet For Office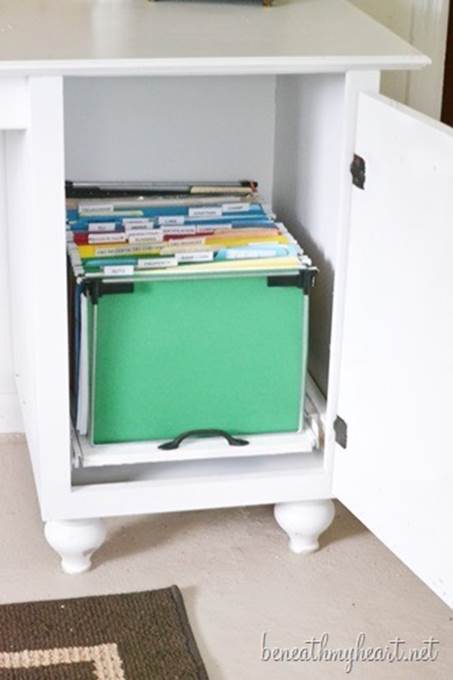 The DIY office file cabinet is a perfect bookshelf or storage space for your files. With the help of some craft paper, it will look just like those expensive wooden cabinets, but it's cheaper and easier to make. You can place this cabinet in your office since this file cabinet won't cost much. If you have office cabinets but are missing that tiny bit of filing space, consider adding a file cabinet to your existing drawers. This easy project will leave you with a functional filing system that fits together nicely and adds extra storage space.
Revamped File Cabinet For Bedroom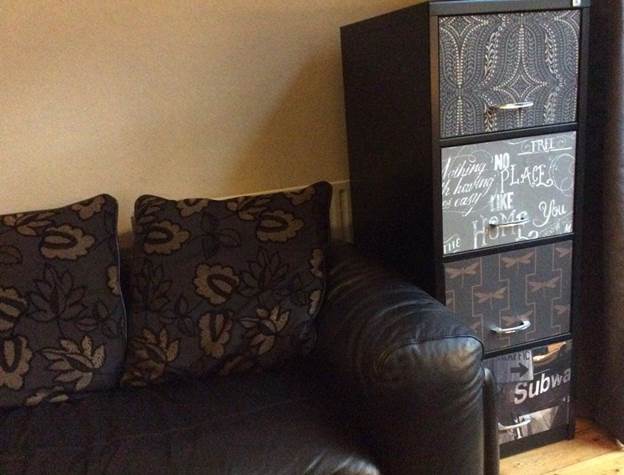 Revamp your office with a DIY file cabinet makeover. Your file cabinet can look new and be modernized easily with this project, which is an easy hack. It is designed to help you store documents and CDs, but unfortunately, it can look outdated quickly. The file cabinet makeover is not as hard as it looks; with a couple of supplies and this guide, you will make your file cabinet look much better. This is a simple and easy way to revamp your current file cabinet. If you feel your file cabinet is not doing its job, you can use this quick tutorial to give it new life.
Built-in Cabinet Plan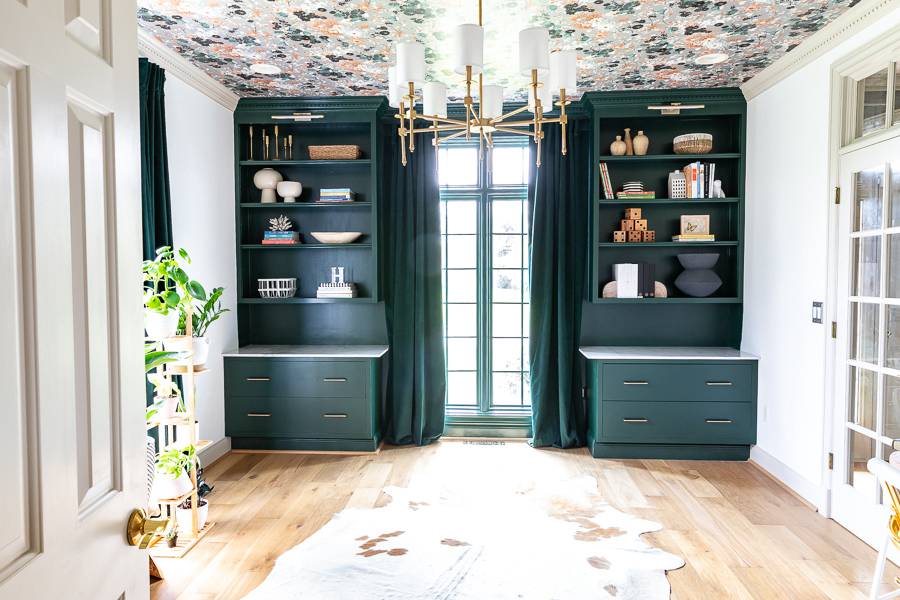 This DIY built-in cabinet will look great in your home or office. You can use any color of paint that suits your home décor. You would need a lot of woodworking tools to complete this project, and we have included links to the tool we used in our original build. Here is a built-in cabinet project to help you make the best use of a small space in your kitchen. It has a tambour door to conceal the contents and would go well with modern décor. You can choose any color of paint to give it an elegant look.
Filing Cabinet From Wood
This is a quick guide for turning a wooden crate into a filing cabinet. It's a great way to add organization to your workspace with minimal investment in tools and materials. If you have a wooden crate, you can turn it into a filing cabinet. The project takes only an afternoon and uses tools that aren't expensive or complicated to use. This transformation doesn't require huge woodworking tools but does require patience and precision. This DIY will show you how to turn a wooden crate into a filing cabinet within one hour. It's a great way to add some storage to your office.
Make A File Cabinet Desk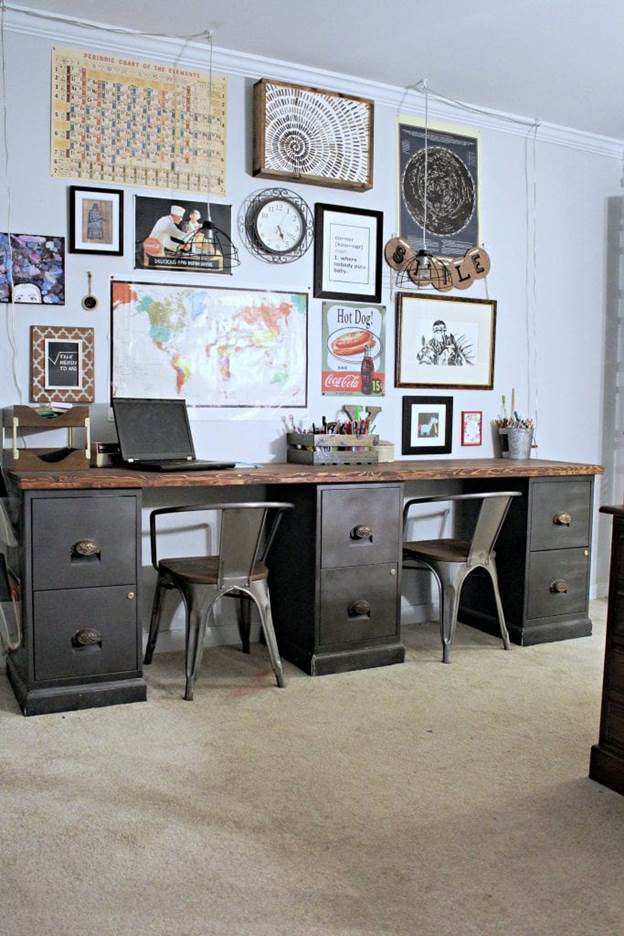 The DIY file cabinet desk is simple and inexpensive to make. It's also a great option for people with many files to store, like me! You can create this desk however you like based on your style preferences or room décor. File cabinets are the perfect storage solution for your files and documents, but they can be hard to find space for. Learn how to make a bookcase door out of old filing cabinets for a simple file cabinet desk! The result is an amazing-looking desk that can double up as storage when you aren't using it as one.
Easy Filing Chest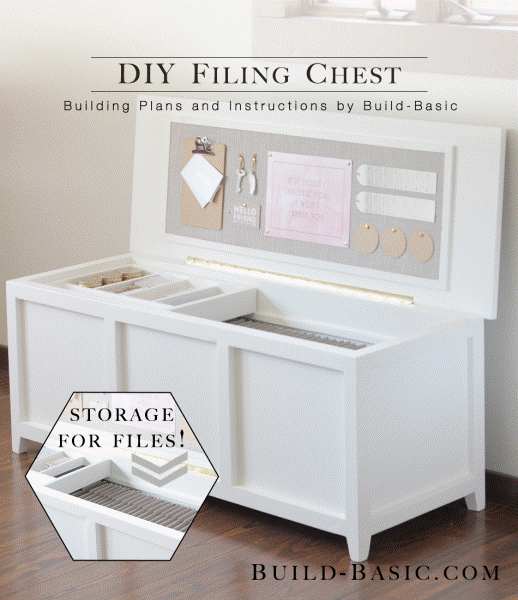 Organize your home or office in style with this DIY Filing Chest. It would be best if you had a few tools, some wood, and paint, and you're ready to customize this piece to fit perfectly in any space. This filing chest is the perfect project for you! It's easy to build, durable, and can hold hundreds of pounds worth of your most important documents. It has plenty of space to store all your important documents or office supplies, and the simple design will blend in well with any home décor. If you need extra storage space, this project is perfect!
How To Makeover Old File Cabinet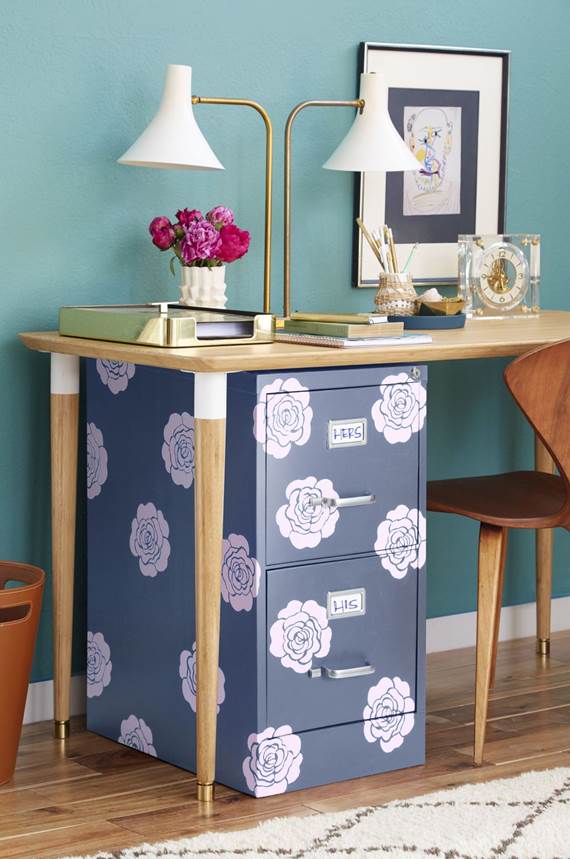 The old file cabinet can be used as an additional display shelf in the living room. You can also transform it into a storage unit at the corner of your home office desk. The transformation process is short and easy to follow. Besides the fact that it is a boring and lifeless piece of furniture, it is also very useful in organizing papers and records. However, if you see your old file cabinet with nothing but grime and dust, you need to renovate it. This will help you have a whole new look in your home or office and make it more appealing than it currently looks.
How To Make A Huge Desk With File Cabinets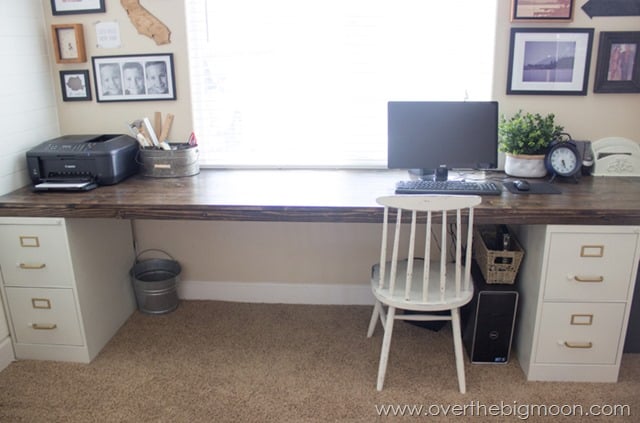 This DIY file cabinet project is a great way to create an amazing desk. A big desk is a great addition to any office. Building a deck is an effective way to get the job done if you have limited space or need a special workstation for your home office. This tutorial will show you how to build a huge desk with two file cabinets. This is an awesome project that anyone can do. The cabinet project is a simple way to combine two file cabinets and some wood to make a huge desk. It might take a while, but the result is worth it!
Filing Cabinet Build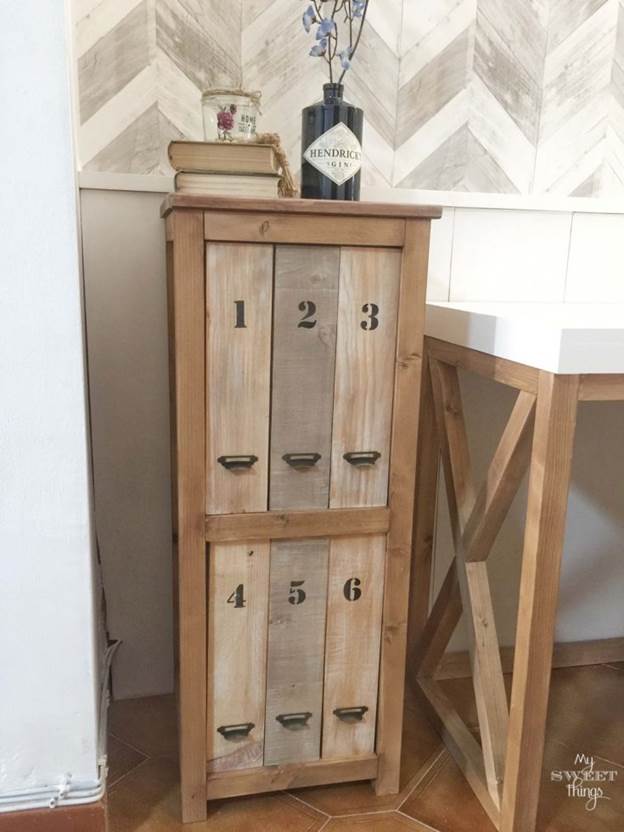 This rustic filing cabinet is an easy, inexpensive project for your office, home, or school. This free DIY file cabinet plan includes all the measurements and materials list so you can build it yourself. This DIY file cabinet is the perfect addition to any space. Made from reclaimed wood with a distressed finish, it will add old-world charm to any room. The adorable hinges are built from wood scraps and hold them together. This handsome filing cabinet is easy to make and take apart, but the best part is that it will look good in your office, home, school, or just about anywhere.
Easy Filing Cabinet Compose Of Wood
This DIY filing cabinet is perfect for your home office. You can make this using woodworking tools and skills; the best part about it is that you can customize it in any way you want. As you can see from the pictures, this filing cabinet looks professional and stylish if made correctly. This tutorial will show you how to create a filing cabinet out of wood. This project will need basic woodworking skills and tools, but it's easy enough for anyone. This project uses routing and staining techniques to make your filing cabinet look modern while still being durable enough to hold all your important paperwork.
Building A File Cabinet
The wonderful project will help you clean up your office space and make it more efficient. It's simple and won't take more than a few hours to complete. Build this amazing cabinet from scratch, and you will have plenty of room to store all your office supplies. It's a great DIY project for those who love woodworking, and it would make an amazing addition to any office or home office. You can customize the dimensions for your needs, whether you need a huge one or just a bit smaller one.
Easy File Cabinet Makeover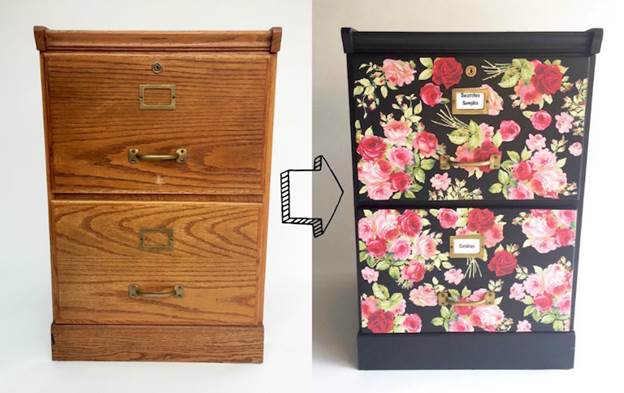 The DIY File Cabinet Makeover is a project you can do with minimal supplies but all the impact of a gorgeous file cabinet. They can be rather boring, especially with the dull color that they come in. This file cabinet makeover can help you change that. . These are great ways to create a home office in an otherwise boring, unfinished space. It's easy to modify, and best of all, you can do it with the help of your friends or family. With a little bit of work and love for the craft, you can transform a basic storage unit into something more stylish and functional at the same time.
Spray Painted File Cabinet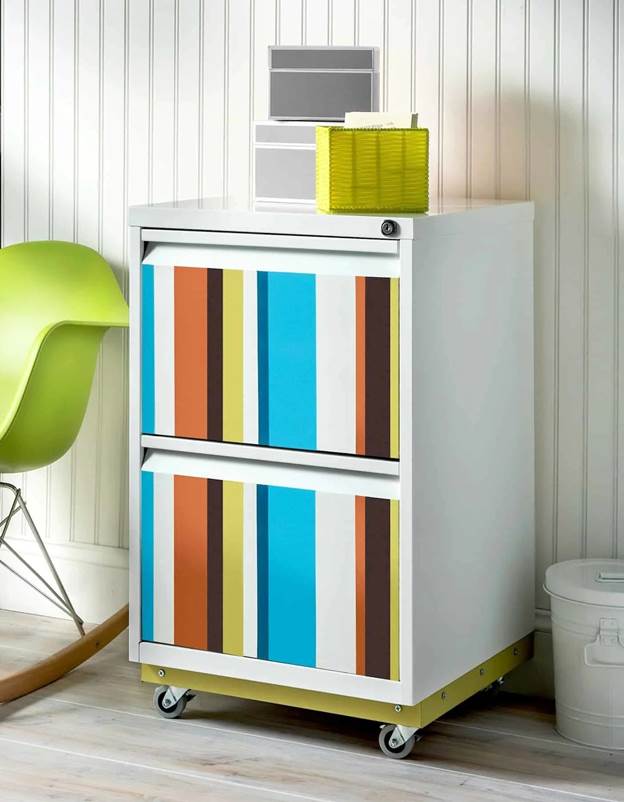 Get inspired to spray paint your old furniture. This spray-painted DIY file cabinet is perfect for any home or office. Add a personal touch to your spaces with this simple spray paint project. Spraying it is the easiest and fastest way to make your old cabinet look new and beautiful. This tutorial will show you how to paint your file cabinet without hassle. Here's a quick guide to answer questions you might have while spray painting a file cabinet. This quick and easy DIY project is perfect for a busy homemaker who doesn't have time to make furniture from scratch.
Make A Filing Cabinet
The wooden filing cabinet is very useful in organizing and storing your files, documents, and important papers. You can customize this project according to your personal needs. This is a simple and easy project for a beginner carpenter. Using this tutorial, you will be able to make any filing cabinets that you might need. It's an amazing DIY that professionals and DIY enthusiasts can use. Making the perfect filing cabinet is quite easy. It makes you realize how easy it can be to learn to make such an awesome piece of furniture.
Make Over Your Old File Cabinet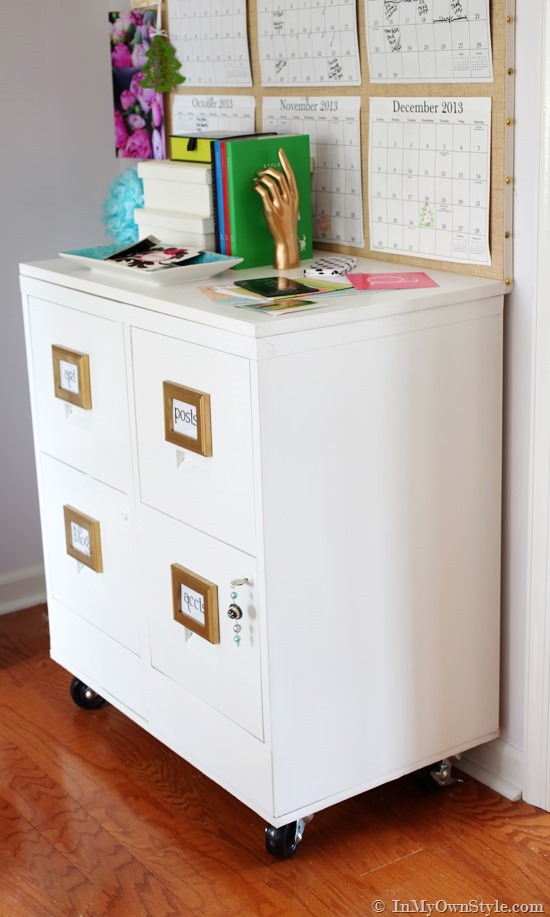 This DIY is extra special because it uses pallet wood and sprays paint. This project requires a whole lot of supplies, but the transformation from Old to New will leave you feeling inspired. It is a great way to add some pop to your white space. Transform an old file cabinet into a smart home storage solution with this DIY! This file cabinet project is not for the faint of heart. This one requires a lot of time and elbow grease, but it's worth it! Be sure to measure your current file cabinet dimensions first before starting.
Easy File Cabinet Plans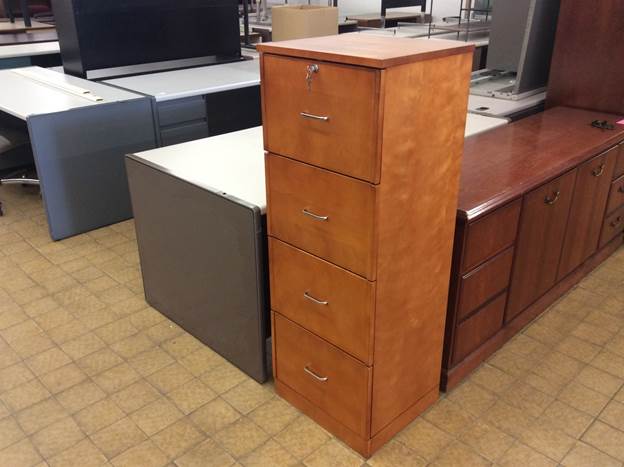 This woodworking plan package is the perfect choice for anyone who likes to build things with their hands. This plan can be used either by a novice or a pro, depending on your skill level. Building your file cabinet, bookshelf, or other item is a great way to save money. This DIY shows you how to build your file cabinet, and it is easy to follow and use if you have experience with woodworking. The file cabinet plans are here for you. You can build your own from scratch or use it as a starting point to make something different.
DIY File Cabinet Transformation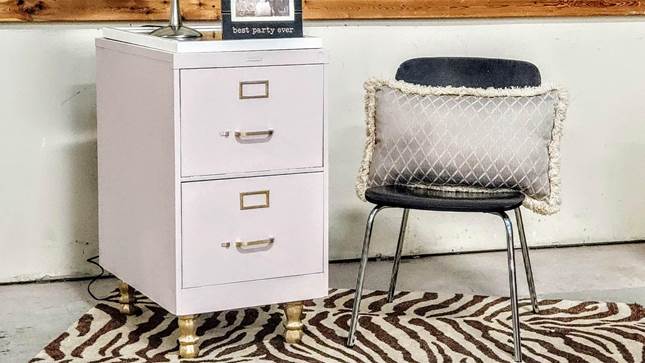 DIY File Cabinet Transformation is the easiest way to turn your hard-working file cabinet into a thing of beauty. This file cabinet transformation is perfect for giving your home a stylish and functional touch. With this project, you'll have a lot of fun and make yourself a beautiful new piece for your home! This file cabinet transformation is perfect if you want to upgrade your home. You will need a lot of tools for this project, but once you have everything in place, you can follow the transformation process quite easily.
How To Build Two File Drawer Cabinet
This simple yet useful two-file drawer cabinet is both functional and affordable. It could fit just about anywhere and will most likely fit into that small space you're trying to utilize in your home or office. Feel free to play around with the dimensions a little – this design could easily be scaled up or down as needed. This file cabinet is the project you want to do when you have some extra time on your hands. The tutorial is easy to follow, and it doesn't take much time or skill to build this piece.
Transform Shelf To File Cabinet
Make your file cabinet with this DIY project, and this hack makes your shelving unit into a flat-file cabinet. If you want a space-saving option and like to be creative, this tutorial is a perfect fit for you. In this DIY file cabinet project, you will learn how to transform a Kallax shelf into a flat-file cabinet. This is a fantastic hack that will sweep you off your feet. The transformation process is easy, and the materials required for this project are easy to find. This DIY file cabinet project is perfect for both kids and adults. The transformation process is quite easy.
Homemade File Cabinet
DIY file cabinet is a great project for anyone who needs to store and organize paper documents, and this file cabinet is built from strips of walnut and maple. It's a great addition to any office or home office with limited space. The project may take a few hours to complete, but the final product will be well worth it. It's an excellent project for those with free time and woodworking skills. You can make this beautiful file cabinet in your home with some basic tools and patience. Make sure you have proper guidance from an expert woodworker because if you don't get it right, it ruins the whole project.
How To Build A Walnut Cabinet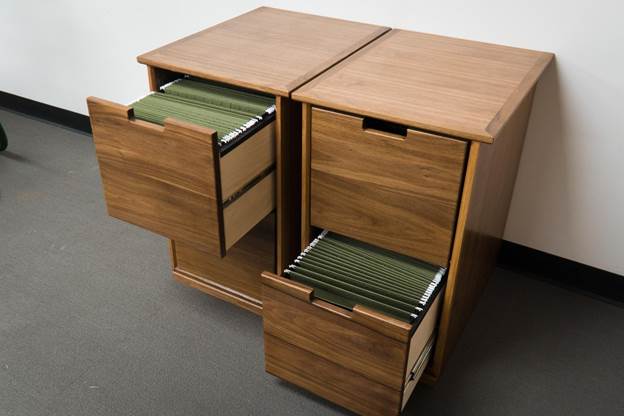 The walnut cabinet is a beautiful piece of furniture that can use in any room of your home. It has a simple design and can be easily built by anyone with basic woodworking skills, including tools. This simple woodworking project can be done by an inexperienced craftsman or even a child. The making process involves the use of woodworking tools and also requires woodworking skills. If you dislike the wood finish, you can add extra spice to the overall cabinet after building it. Woodworking is not a one-time investment. However, a lifelong passion brings excitement and joy to your life.
Build A Stackable Filing Cabinet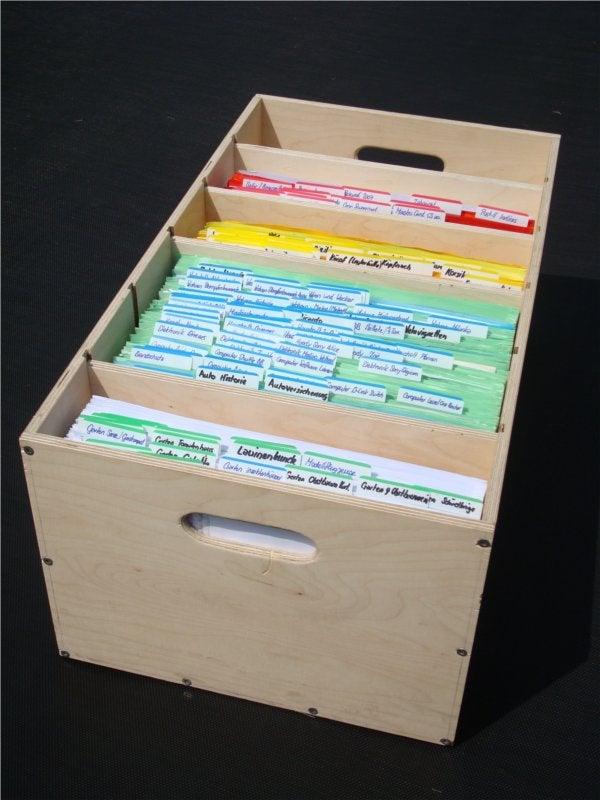 Building this stackable filing cabinet is a great DIY project that is easy to build and will fit in many places around your home or office. This would be perfect for someone looking for a stackable file cabinet but who does not want to purchase a stand-alone file cabinet. You can put this on your desk or another existing cabinet to create a functional and organized office station. This stackable filing cabinet provides a simple solution for increasing your filing space. It is made from durable steel and can be stacked on top of existing cabinets or work surfaces.
Filing Cabinet With Contact Paper
You can easily transform your old filing cabinet into something fun and colorful by covering it with contact paper. Here is a tutorial showing you how to cover a filing cabinet correctly. This method is easy, inexpensive, and will look great when creating this stylish DIY project. You can revamp and upgrade your old filing cabinet in many ways, but one of the easiest is by covering it with contact paper. DIY your room by covering a filing cabinet with contact paper. This is easy to do and will add a personal touch to any home office.
Conclusion:
DIY file cabinet projects are useful and fun in many ways. It is a great way to use your creativity, learn new skills and make something useful from an old or discarded item. This tutorial shows you some ideas for DIY file cabinet projects that you can make yourself. The file cabinet is a great addition to any office. Here are some of your favorite tips to help you make your own File Cabinet.