It's hot out there. Whether you live in the desert or on an island far away, you'll need some fans to keep cool this summer. You don't need to spend your money on one, though, because here we have a superb list of DIY fan ideas to help you in this regard! Whether a DIY project for your home or something you can use to create something stunning, we have a great selection of ideas for fans. Check out these DIY fan ideas that will help keep your home cool without breaking the bank. All you need is a few essential tools, a couple of hours, and patience. Shouldn't it be too hard, right? If you don't have time to make your own fan, let us help by customizing it.
DIY Fan Ideas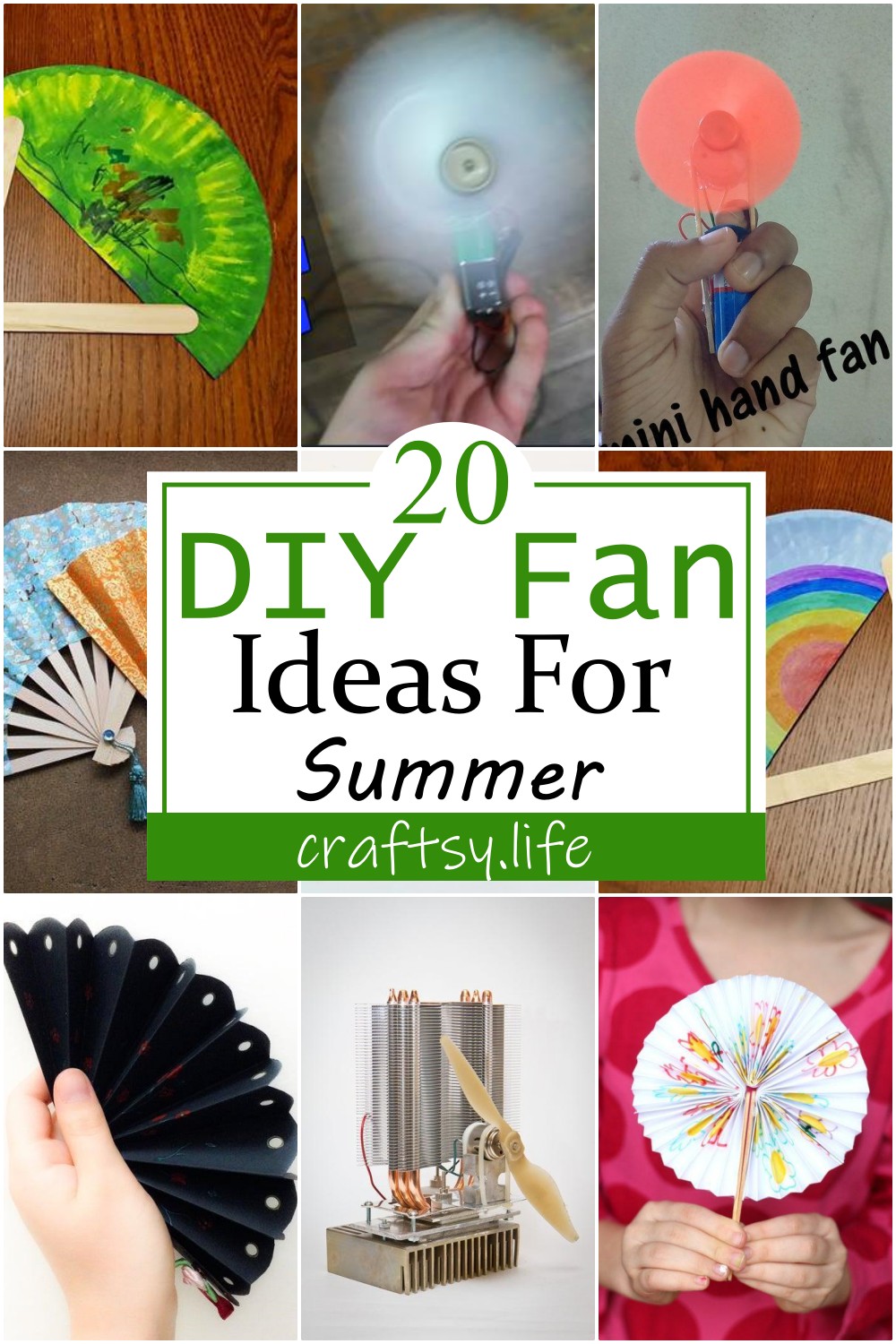 If you're looking for an easy way to create your own DIY projects at home, browse these selections of fan ideas below. Fans can be great for more than just cooling off in the summertime. Find many DIY fan ideas that you can use to make the cool fan with items you would typically find around the house. These fans are suitable for both daily use and entertainment purposes. Whether it's a table fan, ceiling fan, tower fan, or floor fan, this selection features a wide range of designs with different functions and needs to fit your home.
Make Japanese Fans With Paper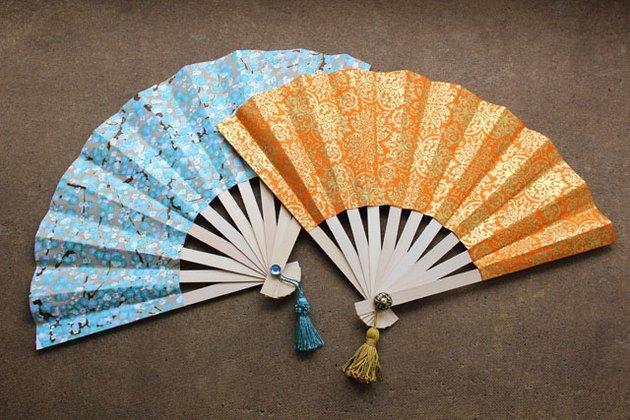 Make a Japanese fan in no time. This easy craft is great for beginners; each one takes only minutes to make. Their classic style makes them perfect for various occasions – pack one in your carry-on when you travel or use it at home. This Japanese fan tutorial is easy to follow, even if you have never worked with the material. You will need a sketch pad, pencil, and a stack of blank cardstock or drawing paper and some other material. By following the easy step-by-step instructions, you can make yourself a Japanese fan of your own..
DIY Mini Fan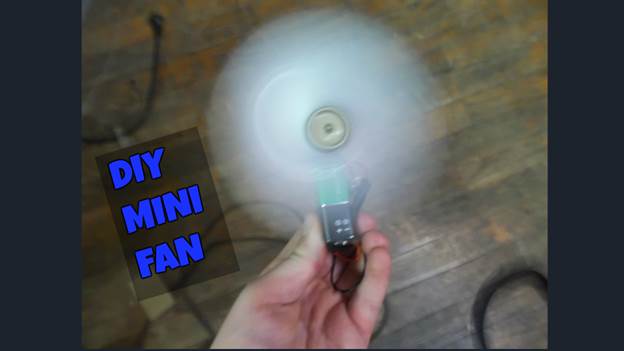 This tiniest little DIY fan is super easy to make, and will put a smile on your face every time you turn it on. The fan uses the same basic principle as several other designs, but it is in a smaller form factor, making it perfect for electronics beginners. This project is also fun to play with, so whether you are making one yourself or letting someone else do the work, hopefully, you will have fun showing off this simple gadget at home, school or work!
How To Make A Pocket Fan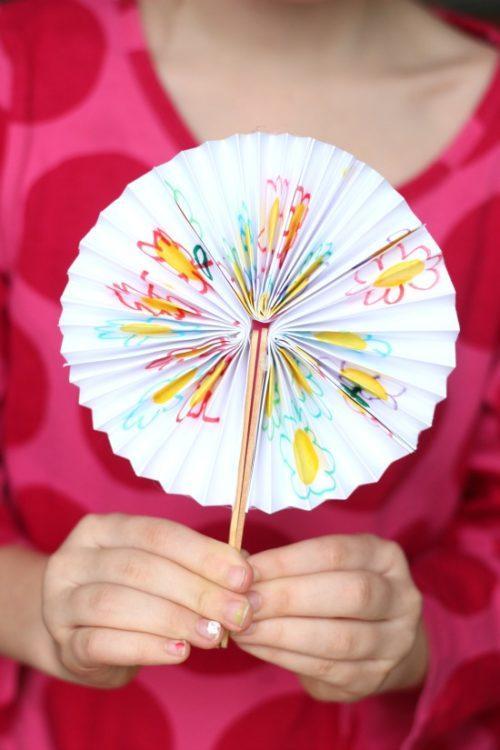 Do you sometimes wish to sit in the shade or stand next to a fan and feel the cool breeze? This simple DIY pocket fan is for you. The best part is it only takes some sheets of paper and popsicle sticks. All you have to do is fold it in half, cut some slits in the sides, then glue on popsicle sticks, and voila! You have your very own pocket fan. You can use it for cooling yourself on summer days.
DIY Bladeless Fan Idea
Are you a DIY type of person? If you are, then this bladeless fan might be perfect for you. This is an easy project that needs just PVC pipes and other materials. This requires no tools (except for a miter saw), and the materials are cheap. The airflow goes through a channel body instead of working directly with blades. Your kids are assured of their safety even when playing with it, as they will not get hurt!.
Wood Stove Fan Idea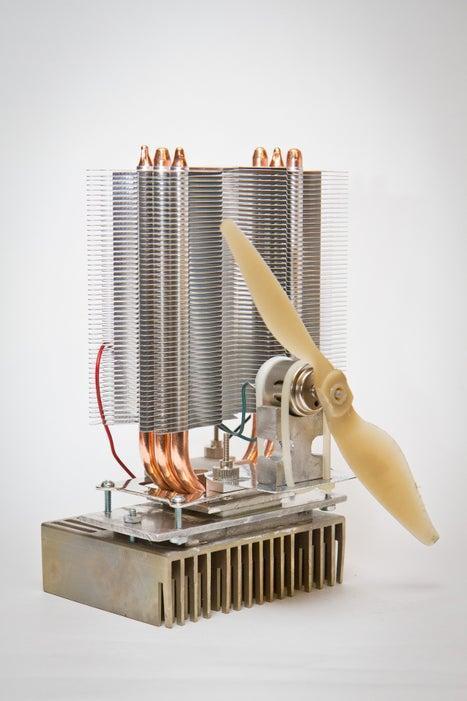 The DIY Wood Stove Fan is a simple way to build a DIY cooling solution that uses the heat produced by your wood-burning stove. The fan circulates air in the room, creating a cooling effect that can help you stay comfy even when it is hot outside. The tutorial will show you how to make it in just a couple of hours using plywood, a cooling fan, and a few other supplies.
How To Make Bladeless Fan
You can get all the materials required for this bladeless fan as they are readily available from the depot home. The project is very cheap because it requires just a pack of foil and a motor, which you can quickly get from a hardware store. You can save the misfortune of having a fan in your home and make this bladeless one only for less than $5. It is straightforward to make and will not take long to do. This will surely help you cool off on hot summer days and nights!
Electric Handheld Fan
This DIY electric handheld fan would be a great project to try. It is inexpensive, looks fantastic, and gives you the satisfaction of building something yourself. It could also come in handy on those hot summer days and nights! Construct a DIY electric handheld fan with a coreless motor, 3-7v battery, and plastic sheet. Choose your color or type of plastic sheet and cut it out to fit the dimensions of your choice. Glue the motor to the plastic sheet and fixate it using a glue gun. Add an LED light to the fan blade, and you are all set for this fun weekend activity!
How To Install A Ceiling Fan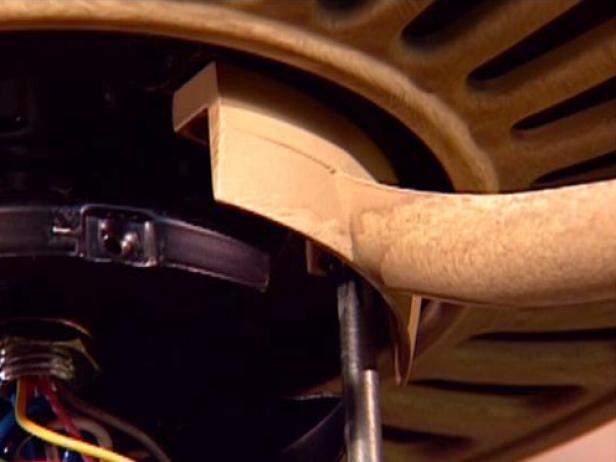 To save on cooling costs, a ceiling fan is a perfect addition to your room, whether large or small. A well-placed ceiling fan will reduce the temperature in your home. Fans are available in different styles and are easy to install. This project typically takes 1 hour or less. Here is how you can install one in easy steps: You will need essential tools such as screwdrivers, pliers, and a hammer.
How To Make A Bladeless Fan
Bladeless fans are becoming increasingly popular, but if you want to save money and avoid the noise of traditional fans, this is the perfect DIY. Using materials like Carson sheets and a motor, you can create your own bladeless fan. Here is a quick and easy way to make a bladeless fan. It will save you much compared to the dozens in store. This video will give you step-by-step instructions on how to make a bladeless fan.
How To Make An Electric Table Fan
This fan project is an excellent option to keep you cool and comfortable on hot summer days. Follow this simple tutorial and learn how to make an electric table fan using a bottle. The process takes about 1 hour, and you can use it for multiple purposes, such as cooking near the stove or replacing a noisy air conditioner that uses electricity. The most important thing this DIY project need is a regular-sized plastic bottle and some free time.
Mini Electric Hand Fan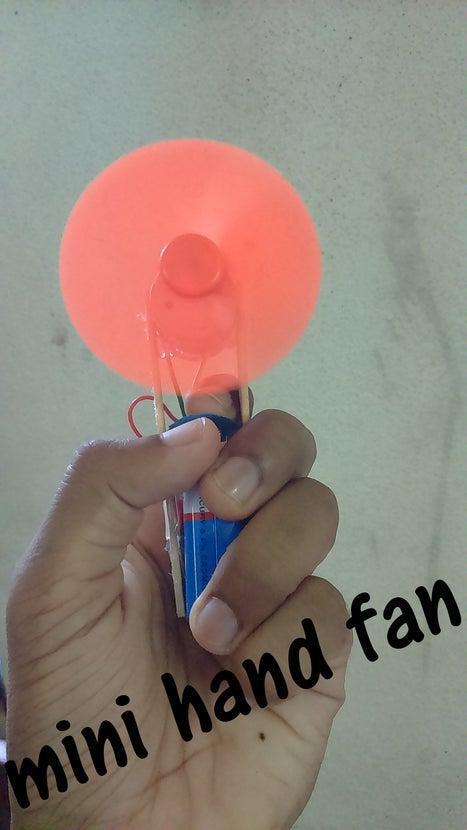 This DIY Mini Electric Hand Fan is a convenient and portable way to keep cool in hot weather. It is easy to use and takes advantage of a battery-operated motor kit, making it perfect for outdoor occasions or social gatherings. You can use various materials to make different fan styles, so create a unique look that suits you! All you need are basic working skills, the right tools, materials, and accessories. The instructions are easy to follow, so grab your power tools and start crafting!
Hand Fan Tutorial
This tremendous DIY hand fan is for creative people who love making things with their hands. Even if you are a beginner, following the steps and illustrations in this easy-to-understand tutorial can create a beautiful fan just like the one in the picture above. The materials needed for this project are simple and can be purchased from any craft store. Forget hand fans that can only be used for one season and make this one a real fan. It is not expensive and will surely impress your guests. You can use it for wedding ceremonies or hang it in your living room for decoration.
How To Make A Bridal Hand Fan
Your bridal hand fan is a work of art and is one of your most treasured wedding accessories. Whether hot or cold, you can use this fan to keep calm and look fabulous on your most special day. This handmade wedding decoration is made from processed feathers, ribbons, and other supplies. Learn how to make a beautiful bridal hand fan as a decoration for your wedding or as a gift for guests.
Homemade Hand Fan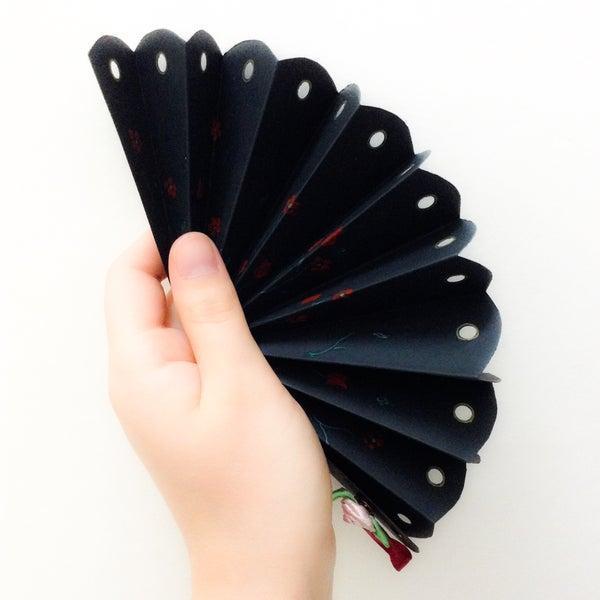 This beautiful handmade paper fan is perfect if you want an inexpensive but personal gift! The project can be quickly completed in 1 hour or less, and the materials required are minimal. Learn how to make a colorful fan with this easy tutorial. Easily made from a circle of cardboard, colored pencils, and an eraser, you can make beautiful fans in any color. This can be used for decoration in the home, as well as for practical use. The joy of making something you can use and feel so good about! It is a great experience that you would enjoy making with your hand.
DIY Lamp Fan Idea
Are you wondering how to make a lamp fan? Well, here is your answer. Put together this weekend project, and enjoy your new portable lamp fan! With a lamp fan, you can have more light and air in your home without changing the look of your room. This is an easy and simple project that anyone can do with just a couple of materials. With the help of this do-it-yourself tutorial, you will be able to install a portable lamp fan anywhere that needs some extra light and airflow.
Fabric Hand Fan Tutorial
Get your DIY fabric hand fan here and enjoy some entertainment. The fan helps you cool down in hot weather while watching your favorite movie or listening to music on rainy days. The simple process of making this fan is as easy as following the steps mentioned in the video. It has all the materials and tools required for you to start stitching and making it work. This project is suitable for kids, teens, and adults who want to learn new things at home.
Paper Plate Fan Idea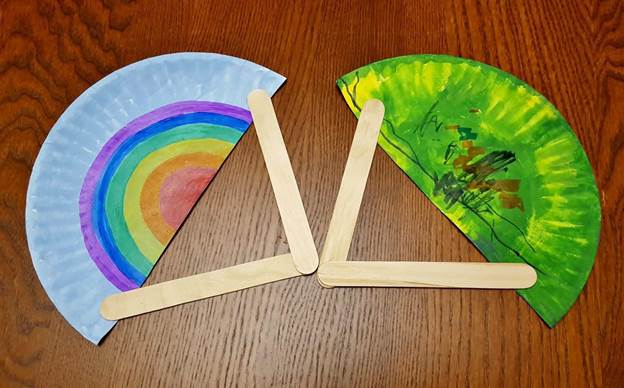 There is nothing better than a fan on a hot summer day. This simple DIY paper plate fan is both fun and functional. It is an excellent project for kids as it is inexpensive and easy. Get them to paint their paper plate and make creative fans by cutting scraps from different colored plate shapes. When done, they can write their name or draw on it with a marker. Then glue sticks at an angle to give them a -shape. You can also adjust the size of your paper plate fan as you wish.
How To Make Bladeless Fan
Constructing a bladeless fan is not just about making an excellent-looking prop but building something that achieves the same function as a traditional fan. One benefit of this project is that it can be made to run anywhere there is power and can be moved throughout the house. Here is a look at how to make a bladeless fan! It is easy to do, and you can purchase the parts online. A DIY bladeless fan is an easy way to add a decorative element to your home while keeping cool. This project requires just a few items and can be made in less than an hour!
Make A Rechargeable Fan At Home
It is getting too hot outside, so what better way to cool down than with a homemade rechargeable fan? It is made from cardboard and uses a DC motor, making it the perfect DIY fan for your home. Watch this video tutorial to learn how to make your simple rechargeable fan at home. Take a look at this simple and ingenious DIY rechargeable fan that will help you stay calm, even when electricity fails. It can be made in minutes, and you can use it anywhere.
Make An Electric Table Fan
An electric fan can be a lifesaver during the summertime. If it is getting hot and humid and your floor fan is not cutting, it is time to make a DIY electric fan. It is super easy to make one and takes less than 15 minutes. You can use this for your bedroom and living room to stay cool! You will need cardboard, an old desk lamp, wood screws, glue, and nuts. Once you know how to make a stand for the motor and attach it to your ceiling fan, this project should be pretty straightforward.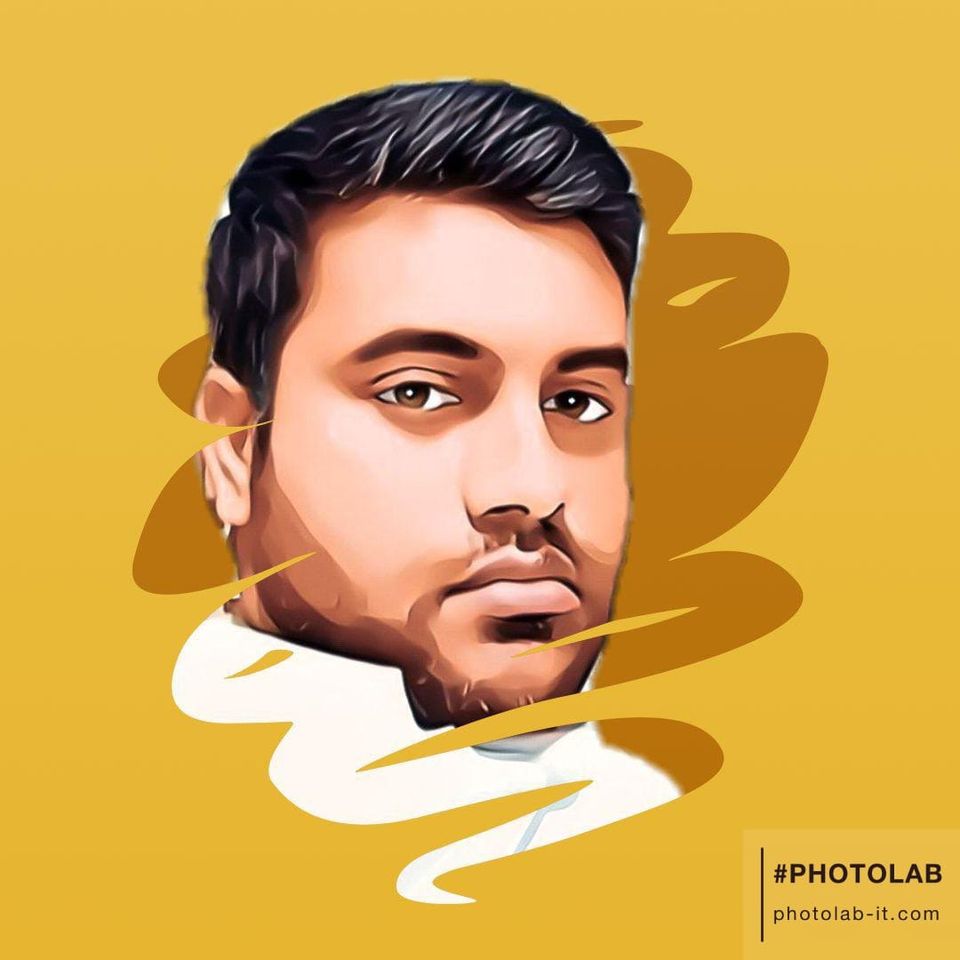 I am Raza, a crafts expert with 6 years of experience. I run this site for DIY lovers to provide the most exciting projects and ideas for your home, office, and everyday life. See More