Build beautiful end tables for your home. These DIY end table ideas are stylish, affordable, and easy to build. Table tops are the perfect place to show off your creativity. Since they're one of the few items in plain sight when you enter a room, they're also a great way to make a statement. End tables can use for so much more than just holding up lamps and displaying knickknacks. One of the most adaptable tables you will ever own, an end table can be used as a place to keep drinks, store magazines, hide remotes, and more. The end table makes an excellent statement piece and is an essential accessory for any room in your home.
DIY End Table Ideas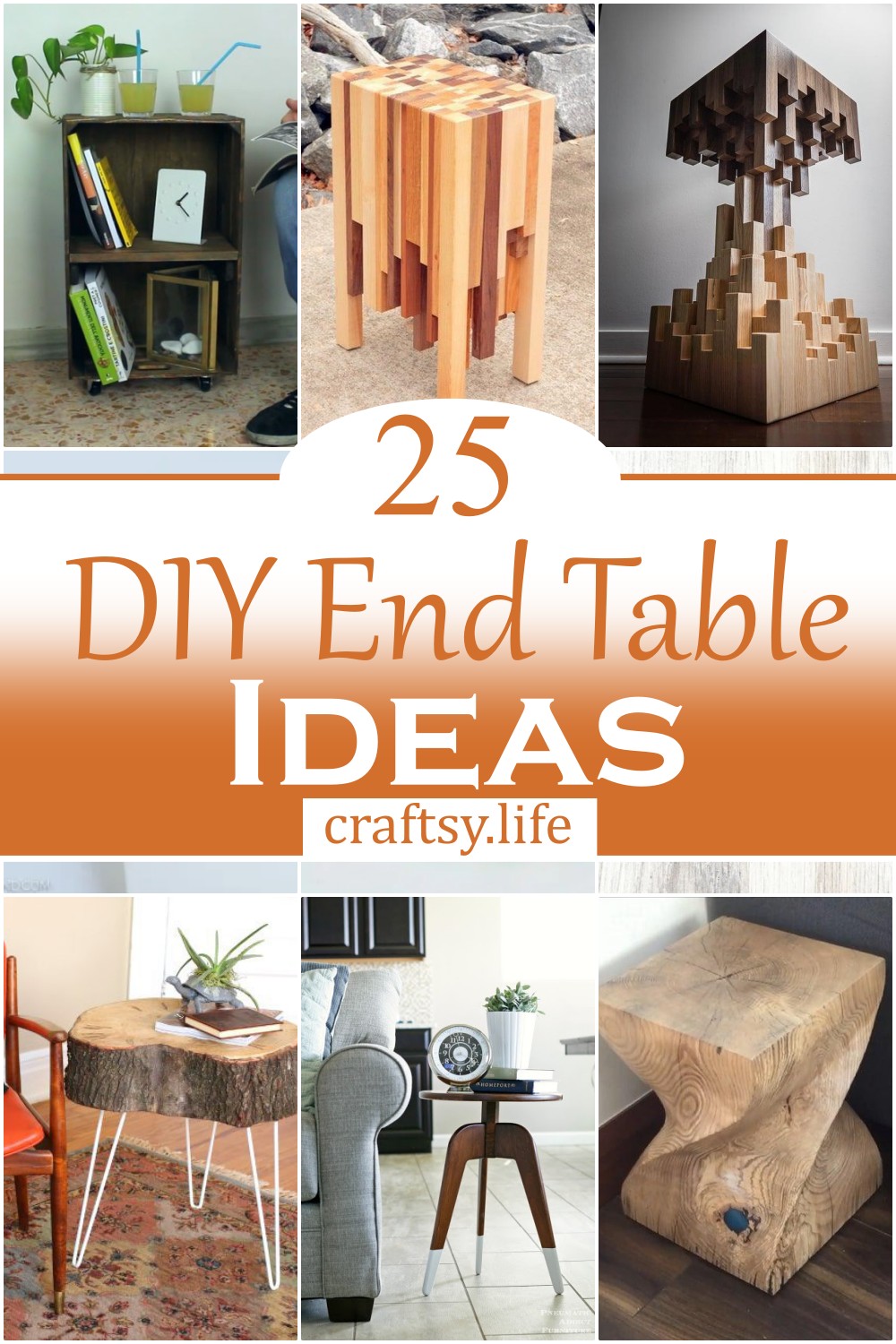 Your end table doesn't have to be just an end table. Use this end table as a nightstand in your bedroom. Or, why not turn it into a mini-bar? You can also use it as a unique way to store and display your knickknacks and books. The possibilities are endless! When decorating a home, sometimes all it takes is an addition or two to turn an ordinary living space into an extraordinary one. One of the best ways to make the most out of a room's available space is by including tables, which can use in many different ways. With some imagination, you can transform them from holding lamps and tableware to adding bookshelves and storage. Here are 25 DIY end table ideas that will make you rethink your furniture.
Uses Of DIY End Table Ideas
DIY end table ideas are perfect for any space in your home. They come in all shapes and sizes so that you can find the perfect one for your needs. Here are some of the most popular uses for DIY end table ideas:
Entertainment Center: Do you need a spot to store your television and other entertainment components? An end table is an excellent choice because it has plenty of storage, but it's also small enough not to take up too much space in the room.
Dining Tables: If you don't have enough room for an actual dining table, consider using an end table instead! This will save space and still give you a place to eat with family members or friends. Your guests will also appreciate having somewhere to put their drinks and food while visiting.
Bedside Tables: Bedside tables are used for many different things depending on personal preference. Still, they are often used as nightstands where people set alarm clocks, glasses of water, books, or magazines before sleeping or when waking up in the morning. They also provide a place where people can set up cell phones or other devices while they sleep.
DIY Wooden Crate End Table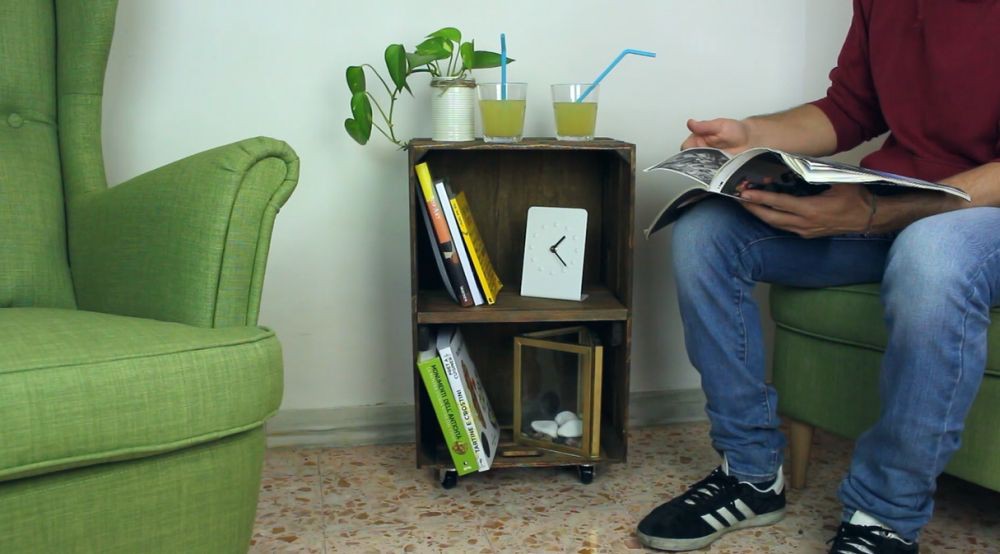 This DIY is not only helpful but also allows you to display your creativity as well. You can use any wooden crate from home or get one from a thrift store. This simple, stylish, practical end table is a great way to use old crates. It has two compartments that will keep your stuff organized and reachable. The steps for making this end table are straightforward; go through the guide below.
You can also see: DIY Wooden Crate Projects
DIY Scrap Wood End Table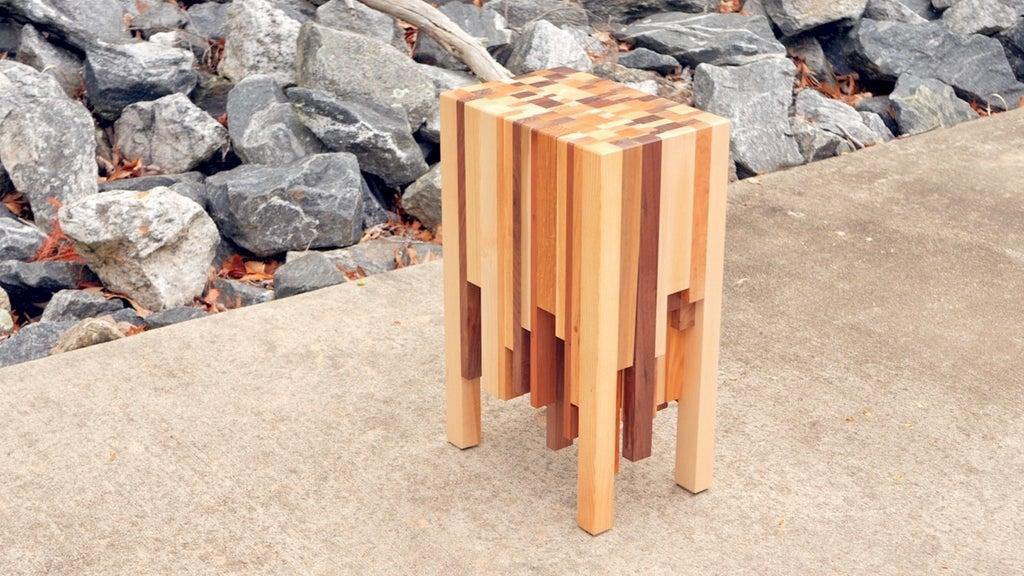 The wooden pieces of this extraordinary table are actual works of art. The style and form are unique, but they are also functional. The hollow parts of the wood give the impression that it is floating on the floor, which makes it an eye-catching piece. Make your own reclaimed wood end table with minimal tools, and start a weekend of DIY fun. This step-by-step guide will help you use hand tools like a crosscut or circular saw to cut, sand, seal, and topcoat your new furniture piece.
DIY Industrial End Tables
The Industrial End Table would be an excellent addition to your living room beside your couch or bed. The industrial-inspired design, sturdy materials, and wide top shelf make it perfect for extra storage or display space. This DIY Industrial End Table is an excellent piece for any space. It is simple to build and works great as furniture for your living room, bedroom, or any place that needs a minor industrial-style update.
DIY Pixelated End Table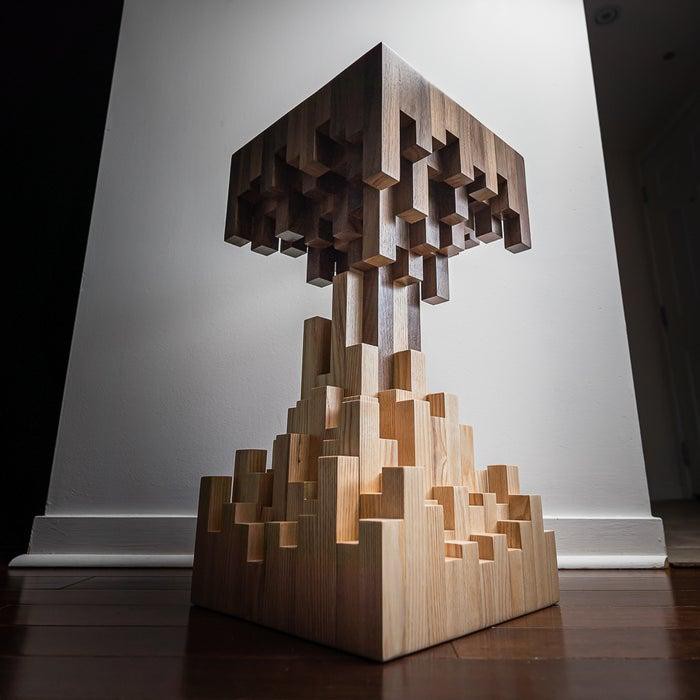 Are you looking for a project that will not only give you hours of fun but will also make you the talk of the town? Then this end table is just right for you. This pixelated end table can be used to add beauty to your home and spread some pixel magic. This is a way to add a touch of personality to your living space, whether you're using it as an end table, nightstand, or coffee table. With a bit of motivation and determination, anyone can do this project! So get started today!
DIY Rustic End Table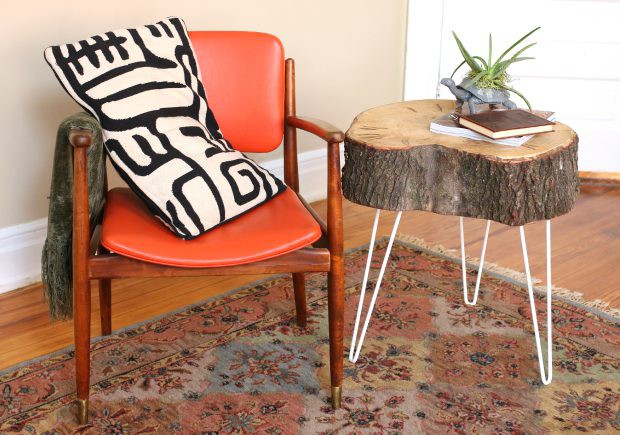 This rustic end table is designed with high-quality materials and an elegant look. The top is made of thick wood, and the legs are hairpins. This kind of end table would be ideal for rustic home decor. You can design your rustic end table with this pastoral wood table plan. This end table's design is top-notch, with the thick wood table top and curved legs. This kind of rustic table would be ideal for rustic home decor.
DIY Twisted Stool End Table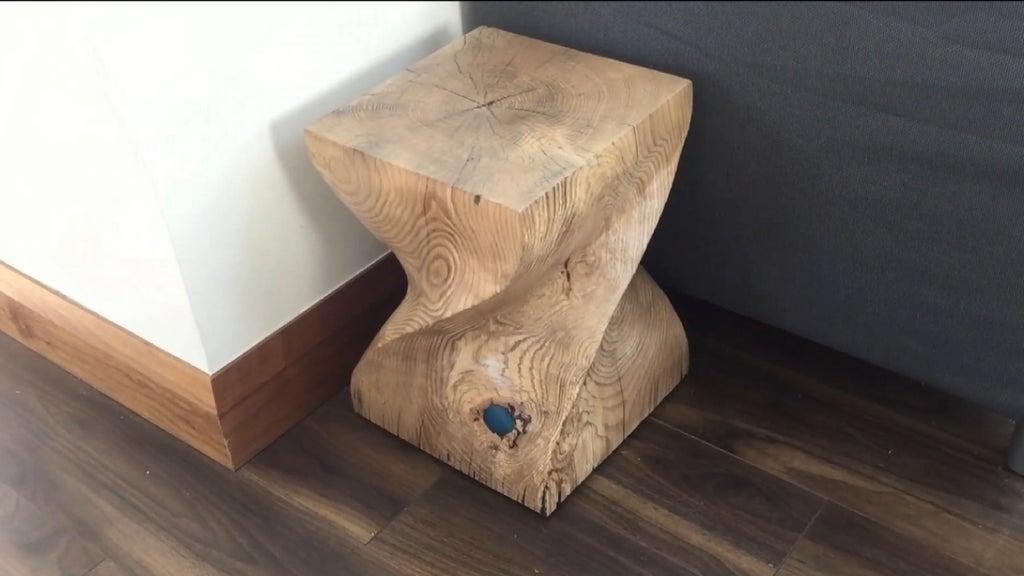 This DIY twisted stool end table can be made quickly and looks so stunning that you would never stop admiring it. Add this classy yet intricate-looking furniture piece to your living rooms, dining areas, and foyers to give a different look to the entire atmosphere. You can do it at home; this table can give your guests or people a great design they may never expect. This guide shows you the complete procedure.
DIY 3-Leg End Table
If you need a table and your budget is not that high, don't worry; this end table would do the job. This 3-leg end table can be made in any size and design to suit your needs and any occasion. This end table perfectly fits your living room and adds beauty to your parlour. Made with superior quality material, it's durable and sturdy. You can place the table beside all the chairs in your living room to add a touch of class.
Wooden Crate To End Table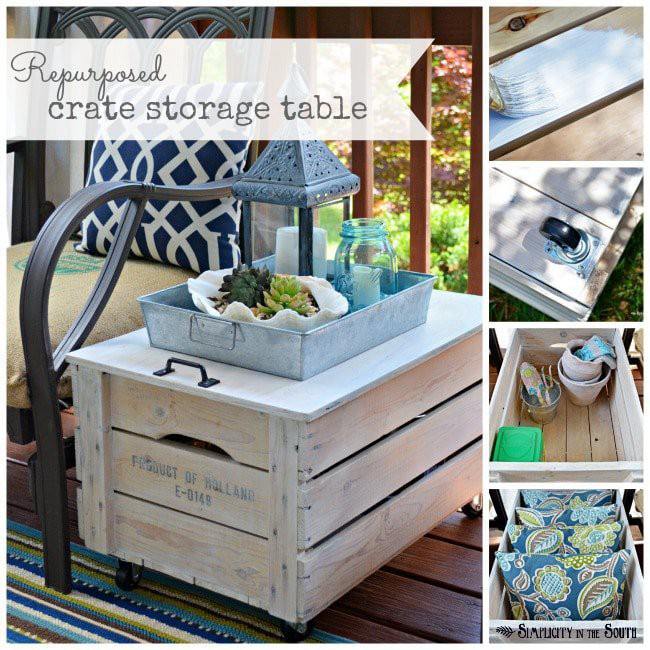 You should consider this Wooden Crate To End Table if you are looking for the best end table for your apartment. The idea is simple and unique. The crate is made up of wood, which will make it last for a long time. This would be such a fun addition to the home of someone who loves adventure and loves using their DIY skills. You could also add a vinyl record tablecloth, making it the perfect place for your vinyl collection or even your books.
Modern House End Table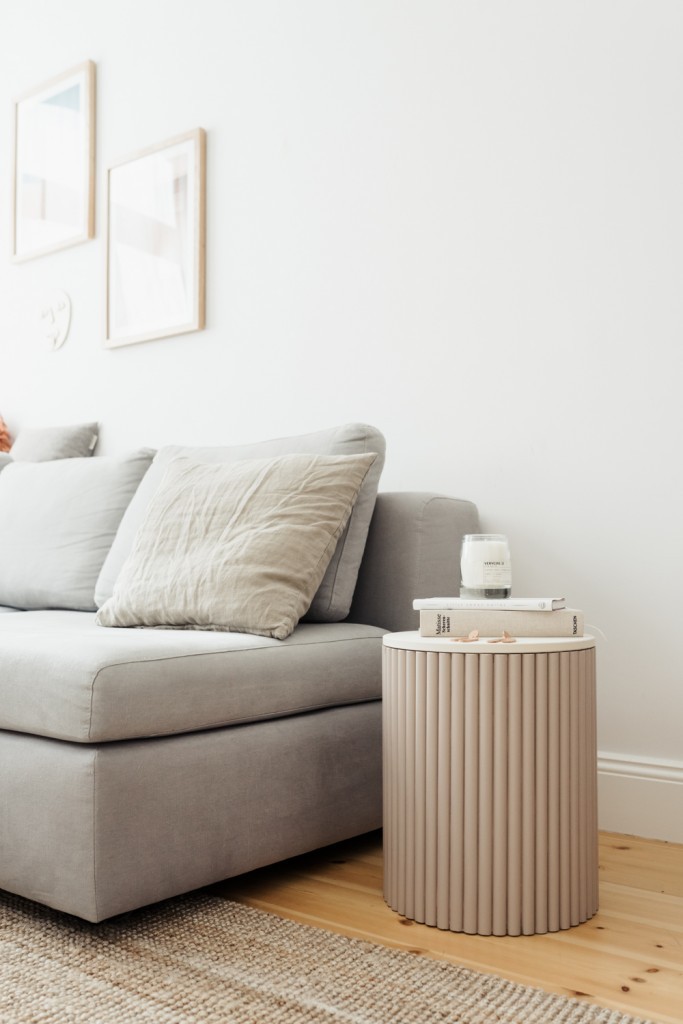 If your room looks classy and elegant, this end table with storage can be a great option. It is also easy to assemble as only a few simple steps must be followed. You can make it yourself, and will require minimal tools to complete the job. It looks beautiful with any decor, adds storage space in tight spaces, and provides a place to set things on.
Dog Bedside End Table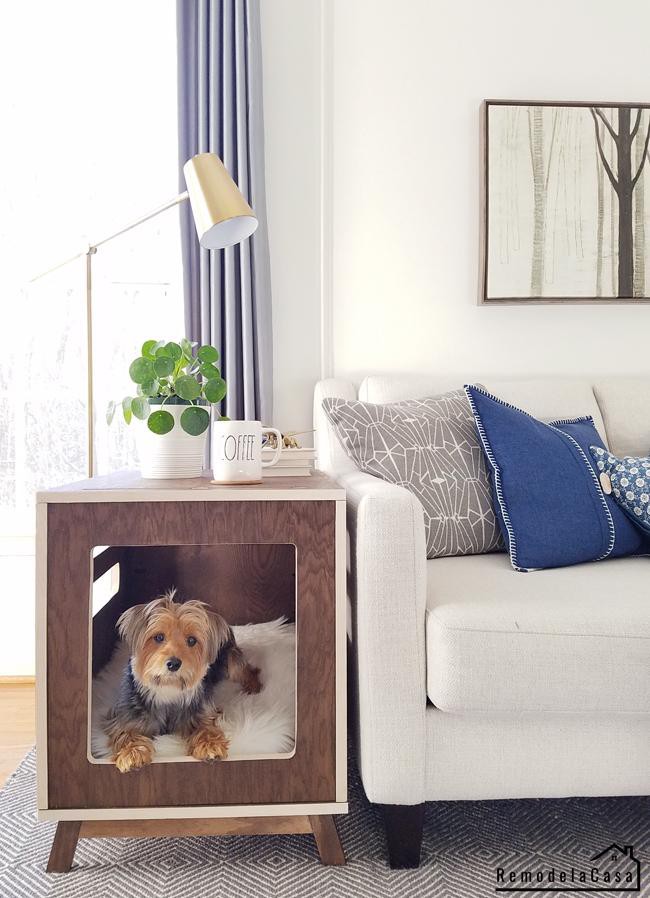 Are you looking for a simple dog bedside end table? This is the perfect project for you. It's easy to make and doesn't take much time or money. You can use your dog's size measurements to make the side table fit perfectly! It is easy to make, and it has a lot of functions. This table can also serve as a storage space for your pet's stuff if you have a small room.
See More: 15 Easy DIY Dog Crate Cover Plans
DIY Copper End Table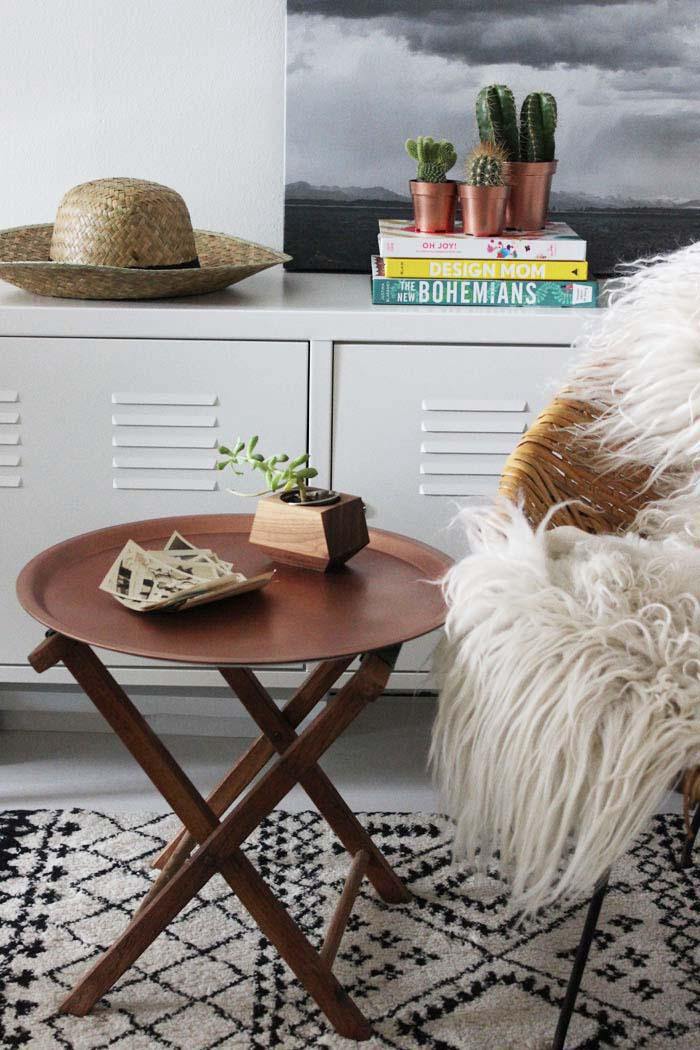 This DIY Copper End Table is the perfect way to add a bit of shine and glam to your living room, bedroom, or home office furniture item. It's easy enough to create in less than an hour using spray paint, and the result is a unique design piece that adds subtle personality to your decor. This fun and easy project show you how to customize an inexpensive round melamine tray by spray painting it with the metal finish of your choice. Go through the guide below.
Copper Pipe End Table DIY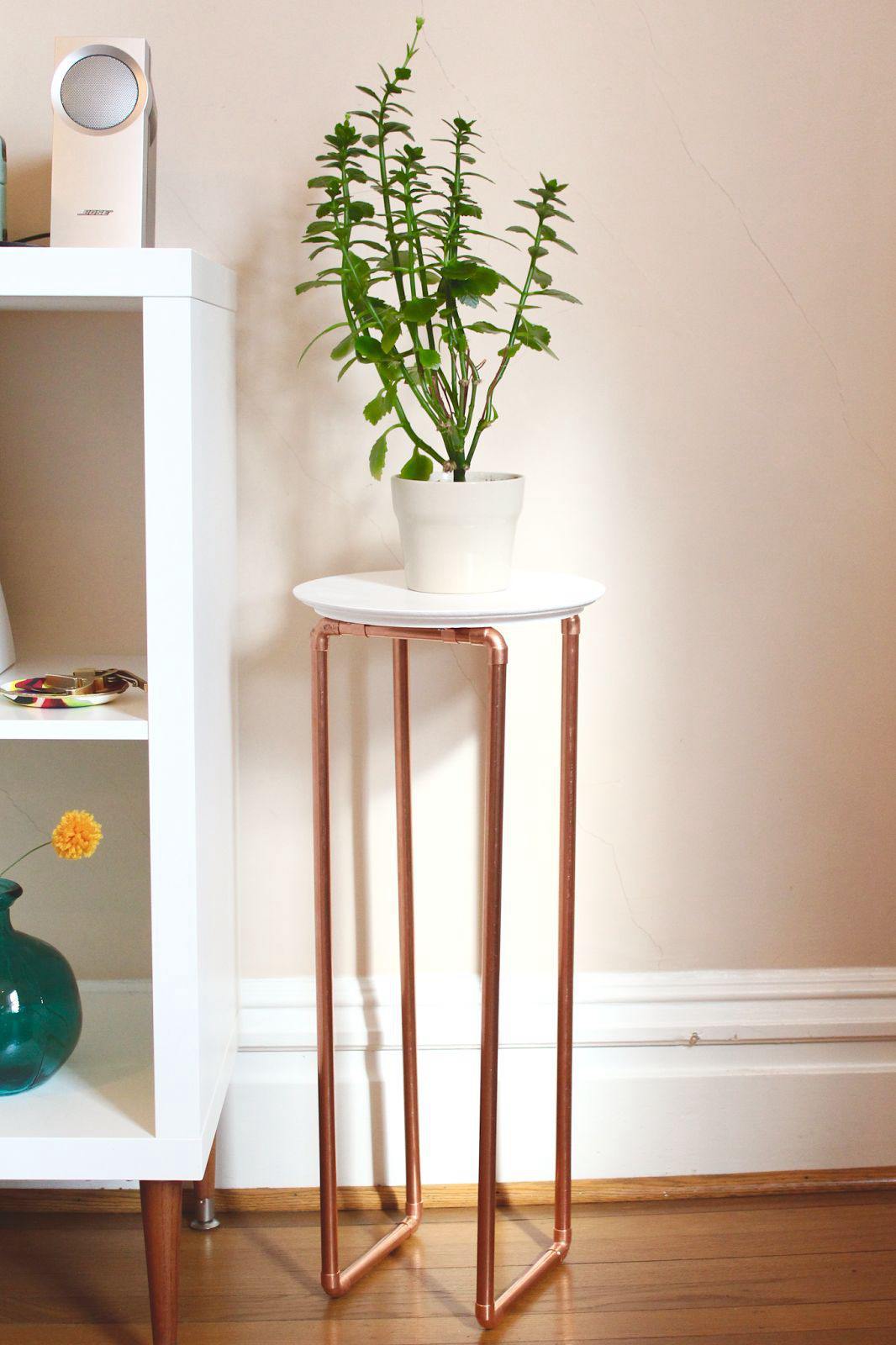 This DIY end table is strange but beautiful. Copper pipe is a common and inexpensive material, but it can be challenging. Most importantly, the end product will be something that you can show off in your home! This project will take some time and effort, but if you're dedicated to making this copper table a reality, Let's get started; you will find the results are worth it!
Tree Stump Tables
If you have a tree stump on your lawn that you can't remove, this DIY end table is a great way to repurpose it. Try making this DIY table out of a tree stump. It's great for holding drinks and other small items and adds visual interest to any room. Plus, it's easy to make — follow the simple step-by-step instructions! This project is straightforward to make, and the wheels make it convenient to move around.
DIY 2X4 End Table
Do you want a simple, cost-effective way to add extra seating to your home? Well, here is your chance to make it happen. This end table is made from 2x4s and plywood, and you can customize it any way you like by mixing in different woods, stains, paints, and even some decoration. Feel free to change up the size as well. This simple project looks like it took a lot of work. This would be the perfect item to add to the patio or garden.
Scrap End Table DIY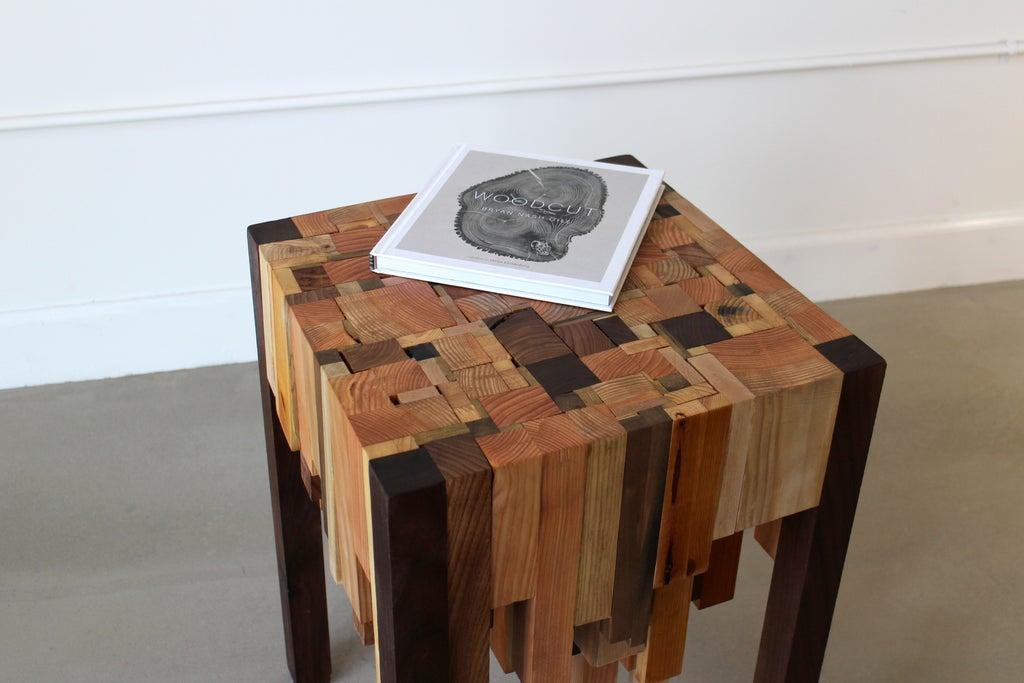 This end table is an effortless, elegant piece, and it's made from scrap wood from the workshop, there's nothing wrong with using your scrap wood to make something nice, and this is a perfect example of that; a beautiful table, not just any old table in the world. This end table is a way to repurpose leftover wood. It's attractive, simple to make, and made from materials you may have lying around your workshop or garage. This guide shows you the complete procedure.
Dog Kennel End Table DIY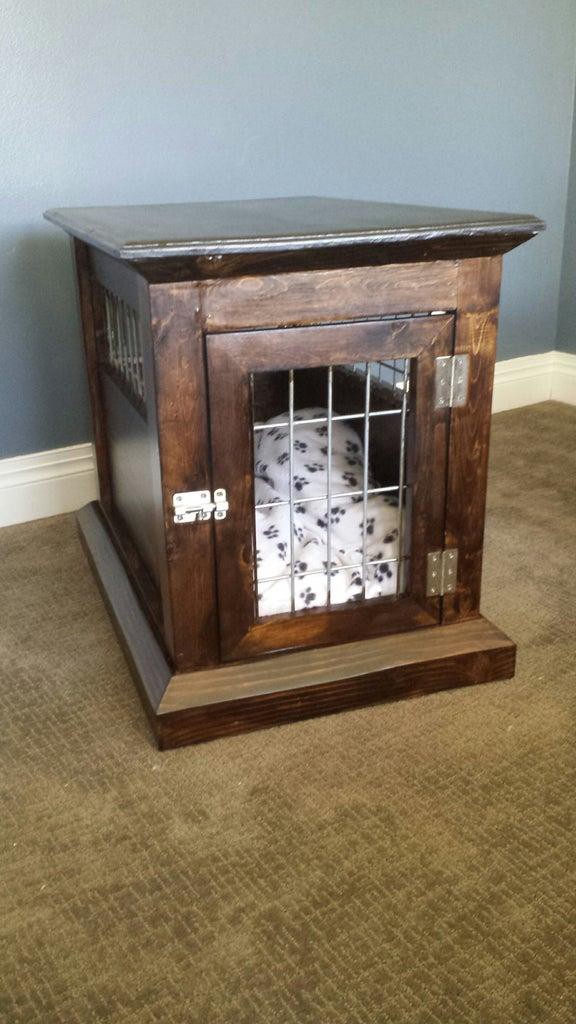 This DIY end table is an excellent addition to any home. The dog kennel attached to the table is the perfect place for your pet to relax or play when you're inside. There is also a door with a hook that opens if needed for easy access to the kennel. The design is classic, and the dark wood colour can be an added advantage when you have a house with more than one style. Go through this guide and make one for yourself.
Secret Drawer End Table DIY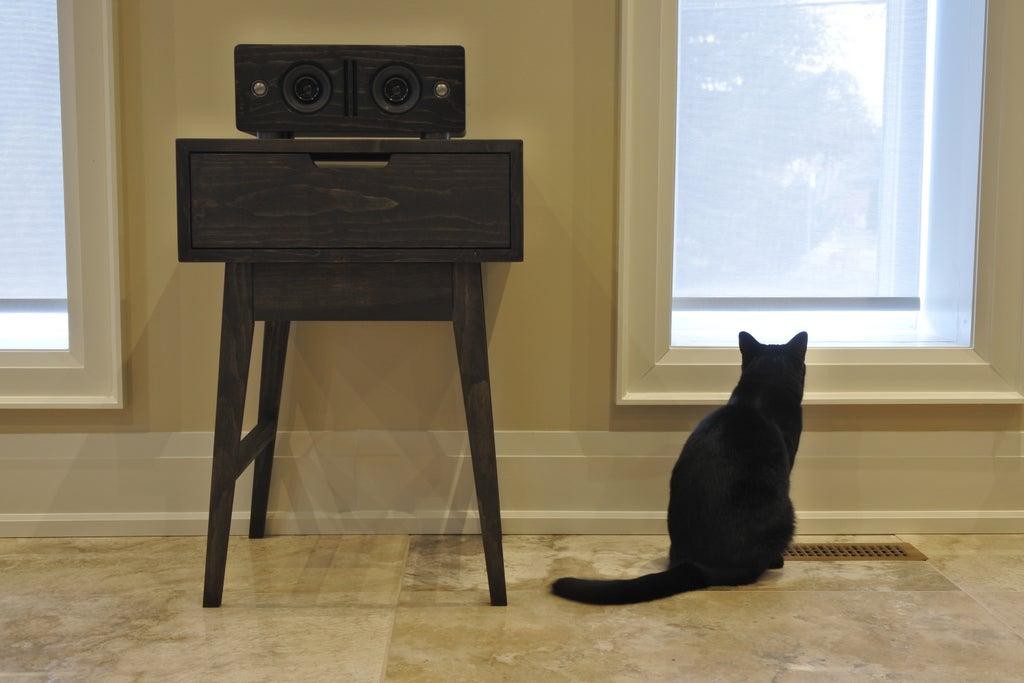 This secret drawer end table is perfect for your living room, bedroom, or anywhere in the house that you need a little bit more storage. It's easy to build and provides endless fun hours for all ages! This is an easy project to DIY, so you can start creating your own secret drawer end table. There are two drawers on this table; one is easily accessible, while the other is hidden. Go through this guide to learn more.
Concrete End Table DIY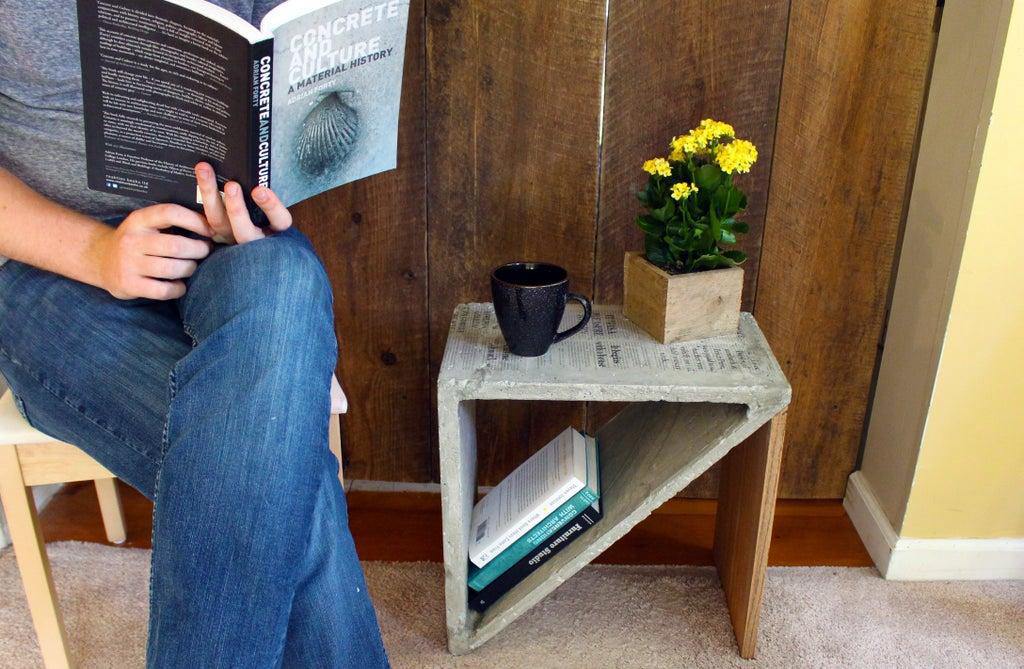 The Concrete End Table DIY is a fun project for concrete lovers and those wanting to try it out. This table is perfect for your home, with its braided-wood rim and concrete top. The steps are easy to follow and will add an exciting piece of decoration to your home. You can use any wood stain colour for this project and make it your own! Even if you have never worked with concrete before, this is a great project to begin learning how to work with it.
Minimalist End Table DIY
The end table is the perfect way to add more storage and functionality to your living room, family room, bedroom, or anywhere you need it. The lower shelf is ideal for magazines and books, while the pull-out drawer is excellent for remote control or a few items to keep close by when relaxing. The top features space to display an item of decor that can help complete the look in your space.
End Table With Built-in Fridge DIY
If you want a place to store your drinks, snacks, and other things, this end table with a built-in fridge idea is perfect. In reality, it is not so difficult to make this table. You can use any wood because the materials will be painted after building. The completed end table is perfect for serving fresh cold drinks while having afternoon barbecues or sipping on a cup of hot chocolate while reading books in bed without waking up your partner whenever you need to get up.
Outdoor End Table DIY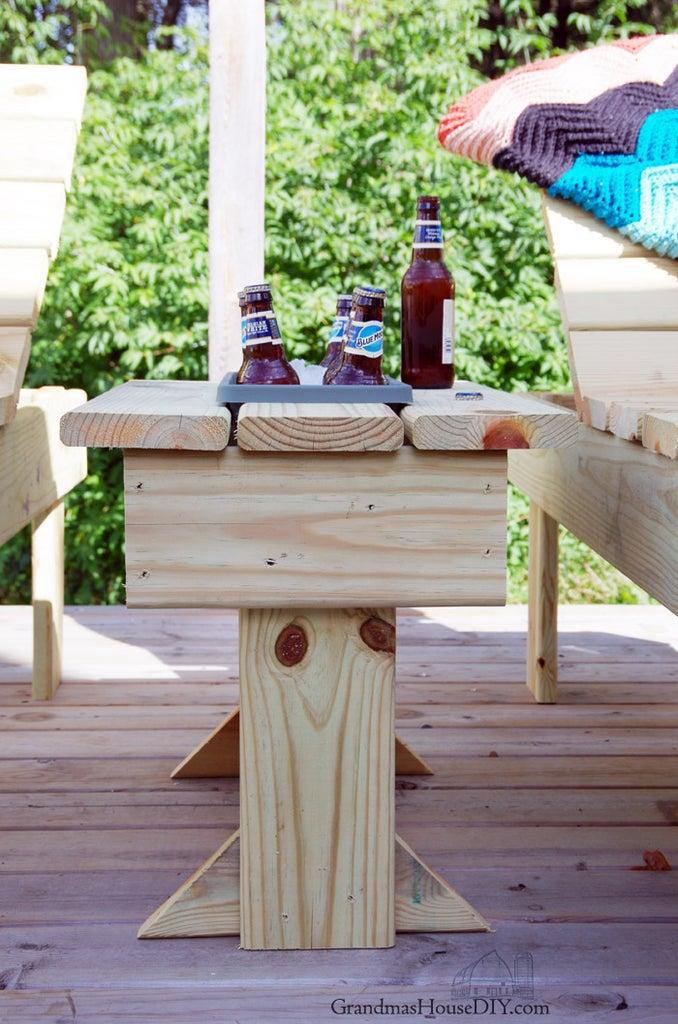 Do you want to add a remarkable touch to your patio? Then, this DIY Outdoor end table with great storage is the right choice for you. This outdoor table is perfect for an outdoor setting. It has a compartment at the top that can store a bottle of wine, flowers, or a cooler. It also features an easy-adjust leg height so that you can customize it so it's the right height for your space. These easy-to-follow step-by-step plans will help you build it without difficulty.
DIY Crate Side Table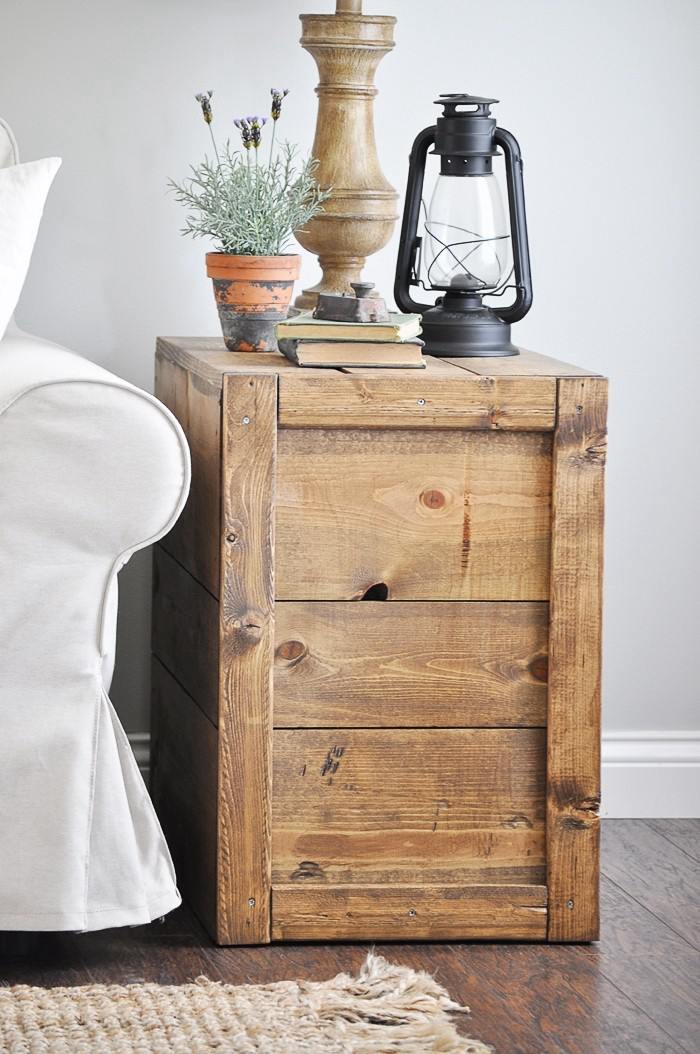 This DIY Crate Side Table is a fantastic way to add a rustic charm to your modern-themed living room. This table is built from scratch using the modern design of a wooden crate but is a side table with the perfect amount of storage space! It can be used for multiple purposes as it can hold all your books and magazines and even let you store clutter. If you already have an extensive collection of crates, this will be easy for you to make; if not, you can get one from second-hand stores or yard sales.
End Tables From Fencing Boards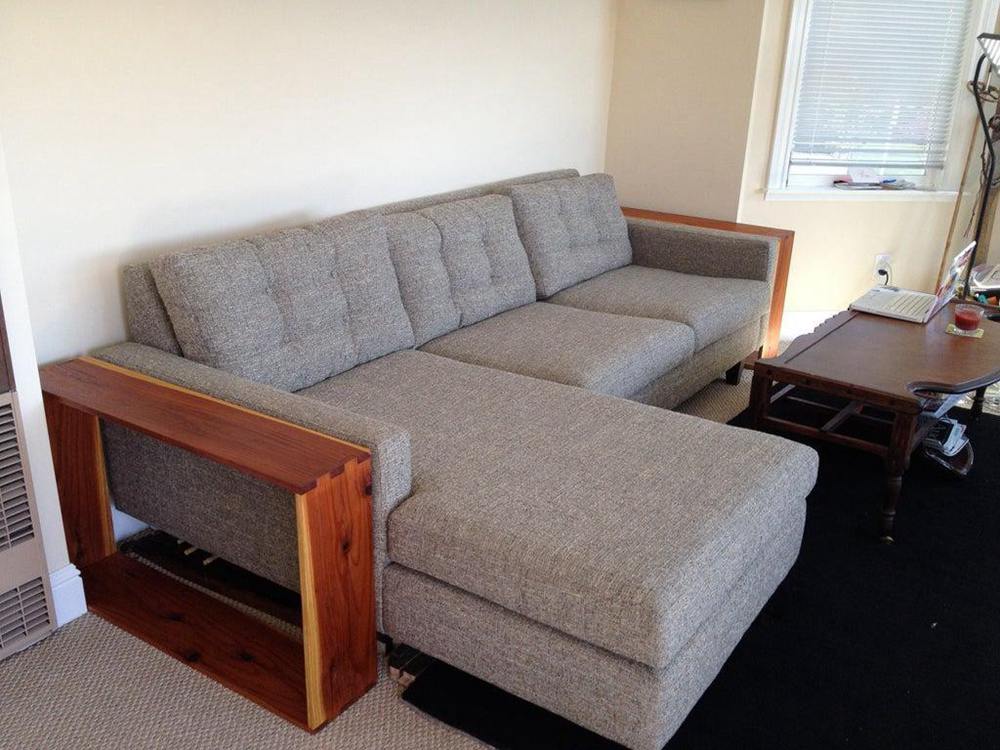 Add the simple, rustic touch of an end table made from fencing boards to your space. They're sure to be conversation pieces and fit perfectly underneath your couch. This end table is also a perfect addition to your living room furniture. It is made of high-quality, sturdy fencing boards; They can hold magazines, remote controls, and other small items. The below guide shows you the complete procedure.
C-Shape End Table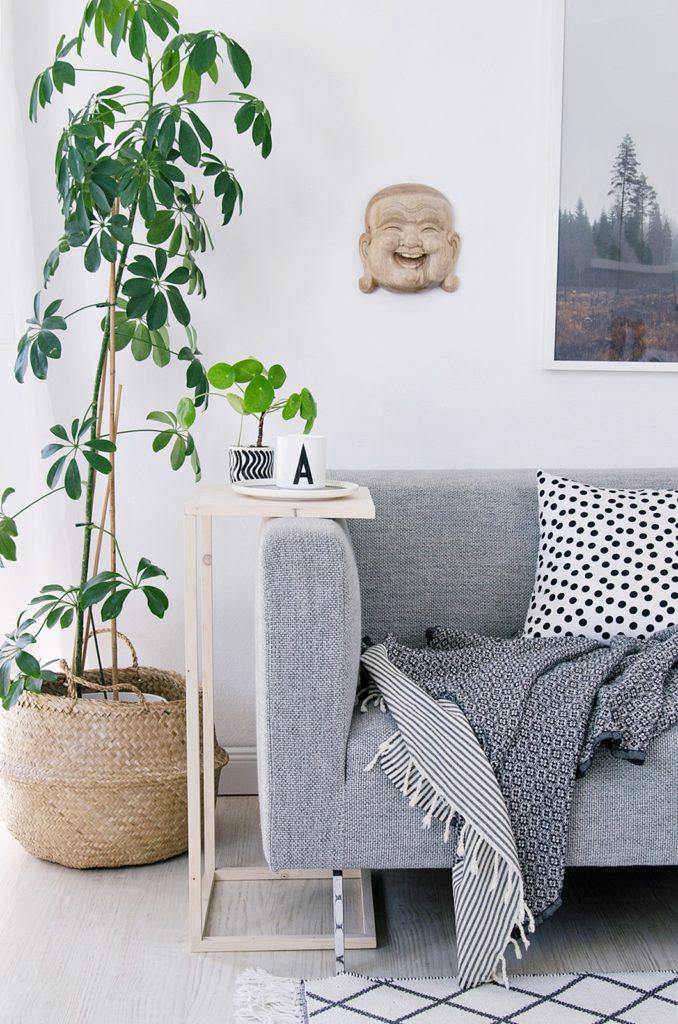 This unique end table is the most helpful piece of furniture you will ever own. It's the perfect complement to any living room, office, or bedroom, made from durable steel pipe and heavy-duty plastic caps. The C-shape is ideal for fitting around a couch or chair, creating an even more unique aesthetic. This project features curved corners; this end table will be a great addition to your home and can serve as a small nightstand or coffee table.
DIY Side Table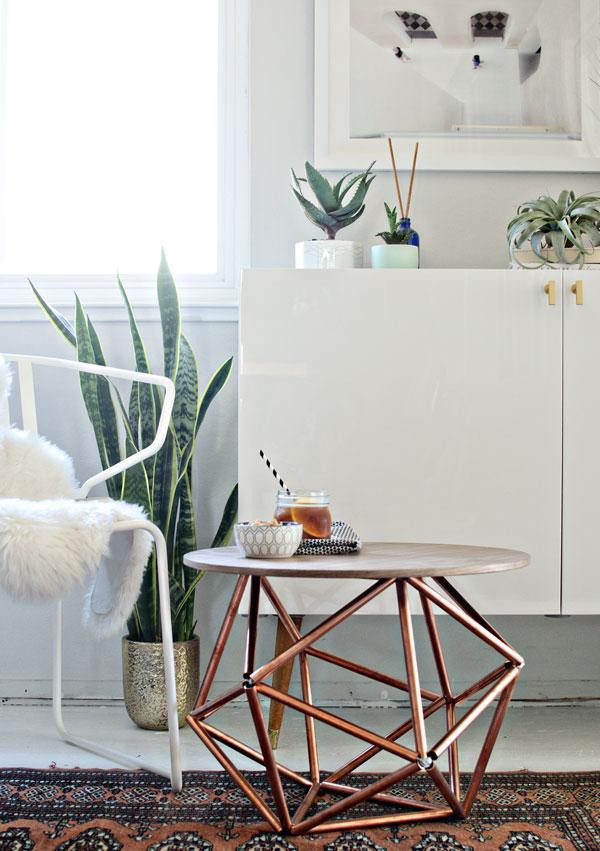 Whether you're looking for a nightstand for your bedroom or a table for the living room, this end table is the perfect addition to your home. It has excellent space and will make a wonderful addition to your living room or bedroom decorating theme. This end table will look amazing with any decor or color scheme you choose to go within your home. This DIY Side Table project is a perfect addition to any home. This table will blend well with any decorating style with a handmade, rustic look.