With Christmas around the corner, one of the most popular costume ideas is that of an elf. These adorable little creatures are in demand this time of year. These DIY elf ear ideas are a good place to start when you're looking for a fun new way to dress up as your favorite elf this Christmas season. Elf ears are versatile—you can make them out of felt, paper, fabric, leather, yarn, and many other materials. You can be as simple or as elaborate as you want. You can even make them into wings! With the wide variety of ideas here, you're sure to find something that suits you perfectly.
Fun DIY Elf Ears Easy

Elf ears are all over the place in cosplay and Halloween makeup. They're tricky to make but cute, so here is a huge list of tutorials on creating elf ears. Give your kids the childhood gift by helping them be the elves they've always wanted. These DIY Elf Ears are super easy to make and a great treat for the holidays or anytime! These ideas range from quick and easy to more involved, but no matter what you make, there's one certain thing - they will all turn out beautifully! They are easy to make and are a great alternative to costume store accessories.
Why DIY Elf Ears Ideas?
Are you planning on dressing up as an elf this year? If so, you may be looking for elve ears ideas to make your costume look more authentic. While there are plenty of pre-made options that you can buy online, there are many reasons why making your own is a better choice. Here's why:
Customization: You can customize the look of your ears in any way that you want by changing the color, length, shape, and size of the straps. You can also add accessories like bells or ribbons to match your costume better.
Fun: Making your own elf ears is a fun activity kids will live with their parents or friends. The process is simple enough for kids to help with, and it's a great way to get involved in costume planning!
Cheaper: Making your elf ears gives you more bang for your buck because it costs less than buying them from a store. Plus, if you have extra supplies (like foam sheets), then even better!
How To Make Elf Ears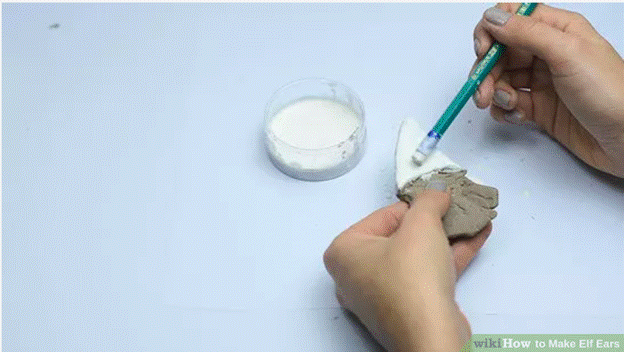 Look no further if you're going to a costume party and want to add something more magical. This video shows how easy it is to create elf ears for any occasion. You need a piece of felt, scissors, glue, and ribbon, and you're set! And if that isn't enough, there are other great ideas too. These DIY Elf Ears are so simple and easy to make. You can either use them for costumes or party favors! Attach a band across each ear, then secure them to your head with spirit gum or makeup adhesive.
DIY Elf Ears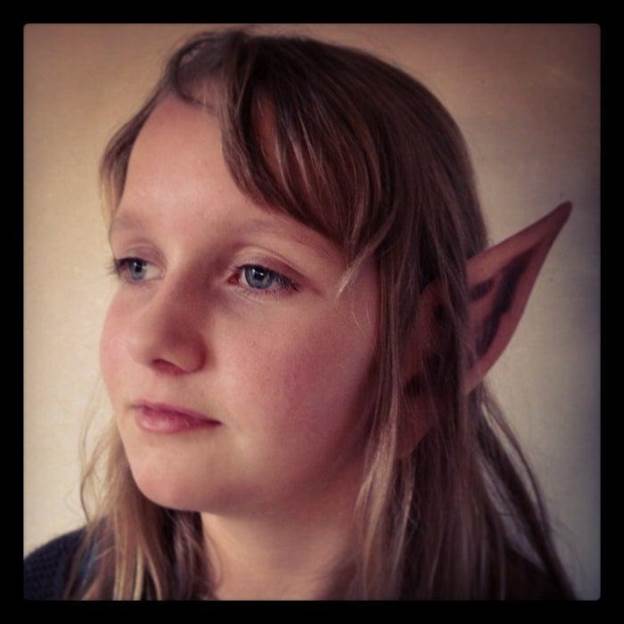 This DIY Elf ear is both easy to make and inexpensive. The ears are made of cardboard, with the help of a rubber band. The elasticity in the fastened band will help keep the shape of your elf ears. These simple DIY elf ears are a great way to personalize your costume. They can be as creative as you want, using any materials you have. These are made of cardboard with a rubber band to secure them.
DIY Cereal Box Elf Ears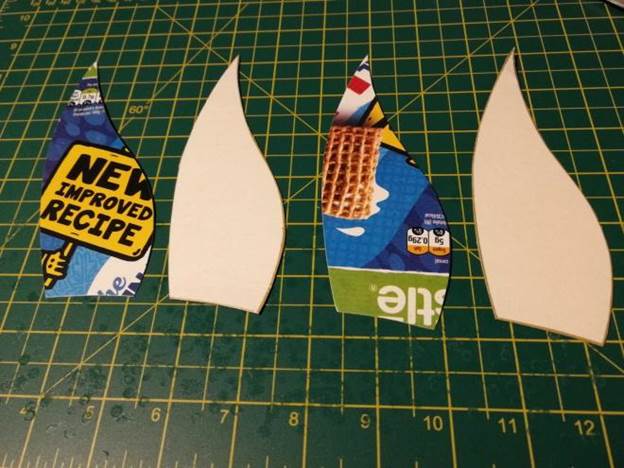 Have fun with DIY elf ears, regardless of style and occasion. All you need to do is to create one of them yourself. Your old cereal box or card stock can be used for this. Create your own beautiful elf ears with this DIY Cereal Box Elf Ears project. You can always have fun with elf ears, regardless of style and occasion. All you need to do is to create one of them yourself. Your old cereal box or card stock can be used for this. Get the pattern you want, lay the wire on it, and then glue it. You can keep one side plain so you can easily recreate something else.
DIY Baby Elf Ears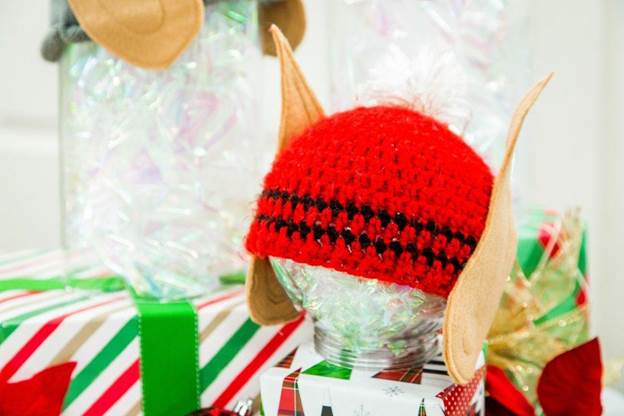 With this template and tutorial, you can learn how to make a handheld elf ear. The project is easy to customize, so you can make ears in any shape or size you want! This DIY elf ear hat is suitable for babies, kids, and adults! This simple project will give you plenty of time to spend with the children. Kids love dressing up their own outfits, and you can even get them to help you with this simple DIY elf ear hat.
How To Make Latex Elf Ears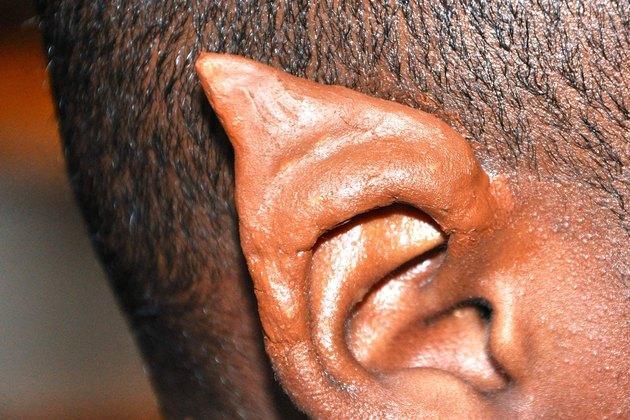 This tutorial will show you the basics of making DIY elf ears for yourself. The first thing is choosing the shape of the ear and then artfully shaping it to fit your face with a little space between the eyes and ears. Next up is to choose the color of these ears and ensure that it matches your skin tone. Lastly, fix the mold on your ear using plastic wrap so it doesn't get damaged during the application process.
How To Apply Elf Ears
It is not easy to apply the elf ears. You might end up making the whole thing wrong if you don't know what you are doing. This can disappoint you, who have wanted to do this for a long time. Setting up your elf ears is about patience, precision, and the right tools. You'll have to be extremely particular about setting them up at first, but once you get the hang of it, it should become second nature.
How To Make Elvish Elf Ears With Tape
If you're going as an elf or want to stay festive all month long, this is a quick and easy way of getting elf ears. This method is not meant for professionals but for those who want to try something different and fun this season. Elf ears are a stylish and fun way to add to your costume. This craft shows you how to make them at home, using an adhesive bandage, clear tape, and a couple of other items from around the house.
Wire Elf Ear Cuff
Add some magic to your look with this easy-to-wear Wire Elf Ear Cuff. It will be perfect for your costume parties and even more perfect if you add it to your everyday wear! Whether you're planning on attending an event that calls for multiple costumes or wants to get into the holiday spirit all year long, this elf ear is a must-have. The wire is bent on both sides, so it fits comfortably without slipping off or pinching your ears. With an adorable pointed tip and several different size options, it's easy to find the perfect fit!
DIY House Elf Ears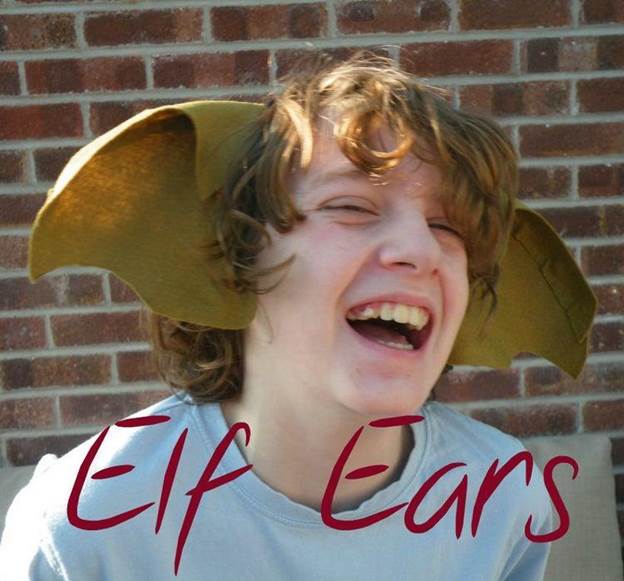 Elf ears are the best costume prosthetics you can use. This DIY kit will help you make your elf ears look cute, flappy, and even floppy! Elf ears have been considered to be one of the best costume prosthetics that you can find around. Make this bug funny and cute by using felt. Get the template you want to use and cut it on the felt. You can use chalk or fiber-tipped pens since pencils don't work on felt. You can make your ears floppier by cutting a smaller size of it and sewing two parts together.
DIY Elf Ears
You can make your Elf Ears with this simple DIY tutorial. Follow along to learn how to create a pair of costume ears that look just like the ones from stores. Using the first image as a guide, you'll need to cut out two separate shapes for each of your ears. The first is a triangle, and the second is a circle that can fit into the triangle. Cut them out using cardstock and ensure they are the same size. You need to have a slight overlap at the base of each side to ensure they will fit neatly around your ears.
DIY Elf Ear Tutorial
If you like pointy ears, here's how to make them your own. The most important thing to remember is that the ear needs to be long enough so that you have enough "raw" material to fold. Get a hair clip or ponytail band and separate your hair from your ear by pulling it back with the clip. Elf ears are a fun and simple way to draw attention to your face. You can do them yourself and in the comfort of your own home.
How To Make Elf Ears Out Of Band-Aids
Making your own pointy elf ears is a fun way to easily and quickly make them. You can use paper tape or band-aids, but if you make these ears from band-aids, they will feel more natural and fit better on your head. Depending on the elf you will be, some of these ears might not work for everyone. But there are so many different types of elves, and they all have different ears, so no matter what type you want, we can make an ear that suits your personality. This simple and easy tutorial shows you how to make elf ears from band-aids.
You can also see: Elf Slipper Patterns 
How To Make Costume Elf Ears
Make your own Halloween elf ears, and wow your friends! It's easy, fun, and affordable. This tutorial will teach you how to create your ear prosthetics using an easy DIY method. Making your costume elf ears is easy and fun. First, take your hair off the way and place a sticky note behind the ear. Then draw a circle on the back of the sticky note to mark where you will cut off. Use scissors to clean out the inner part, then use folded wax to make edges that smooth out against the side of your head.
How To Make Elf Ears
Creating elf ears is a great craft to do with the kids. These easy elf ears are made of colored clay and have everything you need to make your own. Play around with it and give it the shape you want, then dust it with some baby powder, making it easier for the latex to stick to the ear shape. Then coat it with latex and assemble all your pieces. These are easy to make and fun to give your elf costume a little extra flair. These ears are made from colored clay and coated with latex. There's even a video tutorial if you're feeling crafty!
DIY Elven Princess Ears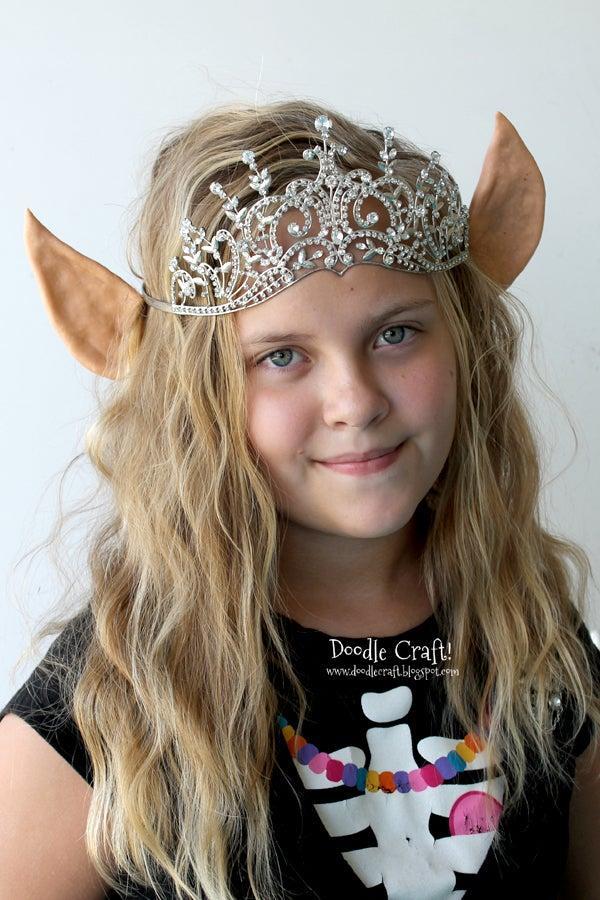 Every little girl loves to dress up and have fun, but nothing is more incredible than a pair of ears that make the entire outfit. This DIY project will show you exactly how to make the easily created beautiful elven princess ears. These DIY Elf Ears are cute, creative, and easy to make. Using various materials and tools, you can create these ears for yourself and your friends. They will look great on all characters from Tolkien's Lord of the Rings.
DIY Simple Ears For Elf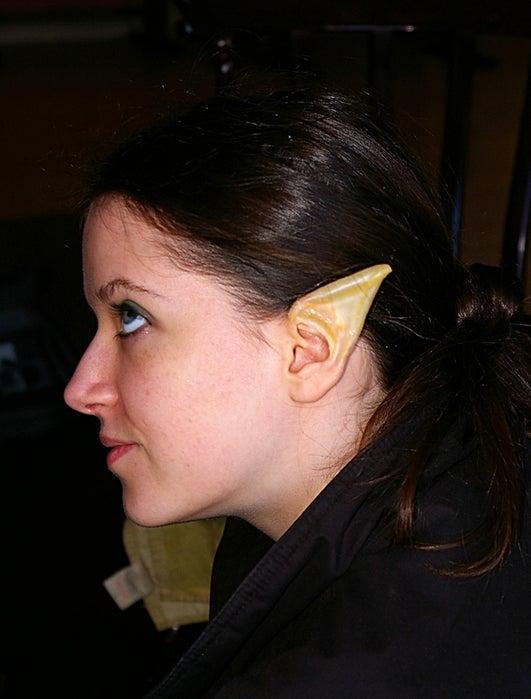 This tutorial is for you if you want to create a unique pair of elf ears. You will need an armature as the base and a craft knife and scissors to create the mold and clay out of paper mache. Making sure that each step is followed carefully will result in a perfectly formed elf ear. This elf ears tutorial will help you create adorable DIY ears! Once you've mastered the basics, you can use these instructions to make any ears or other styles.
Forest Fairy With DIY Elf Ears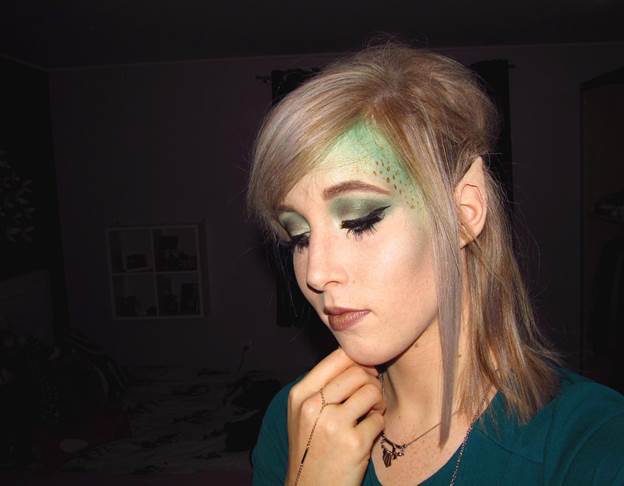 When you need some fancy elf ears, the easiest way to create them is with latex. You can paint it and make it any color or pattern you want. It is really easy to use and creates a great finished product! This is the perfect option for making your own DIY elf ears. The latex is easy to mold, and when you are done creating, you can paint it or add gems or other decorations that suit your fancy.
How To Make Elf Ears Out Of Paper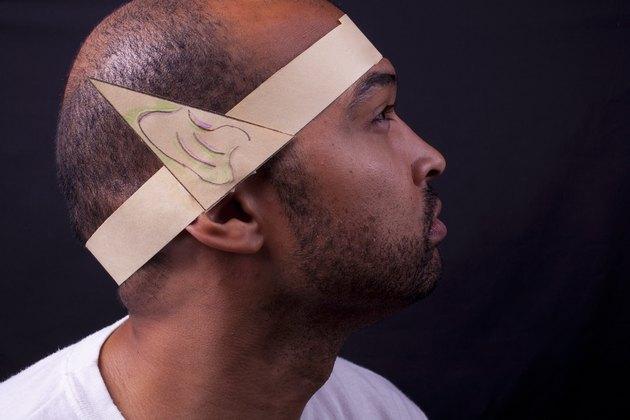 This alternative to an elf ear mask will take you just five minutes from start to finish. Just cut a headband, staple it, and you're done! Use it for silly holiday selfies, or make them for your kids to wear as part of their costumes. All you need is a headband, Manila paper, and staples. The materials used for this simple DIY project are easy to come by. If you have a printer, you can pick up some manila paper from your local art store or make do with cardboard or card stock. Use the staples to affix the ear tips to the headband so it's symmetrical on both sides.
Real Elf Ears Body Modification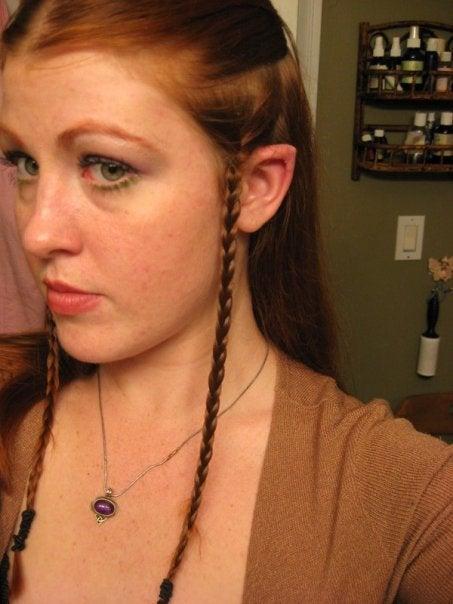 If you want elf ears, this kit will be just what you need. You can make them temporary or permanent. This mainly aims to give people the ears they have always wanted. Many people have an issue finding or making elf ears that look right on their bodies. The pain is probably someone's real ear being cut off and put where someone has fake ears now. This can cost a few thousand dollars and take a few weeks or months before you get your new beautiful self back.
DIY Elf Ears
Learn how to make amazing elf ears for your costume. These DIY elf ears are incredibly easy to make, great for all skill levels, and will be the talk of any party! This is a great design to use as part of your elf costume or just for fun. Your ears will have a front and back layer of latex, and the final layer will be tissue paper. One roll should be plenty to make both ears, depending on the size you want. You can wear them anywhere if you have a long enough headband or black ribbon to keep them on for long periods.
How To Paint And Apply Elf Ears
Elf ears are very fun and easy to apply. In just minutes, you can go from not having elf ears to having bright red ones! All it takes is a little makeup, patience, and practice. These elf ears are easy to put on and painful to remove. You can wear these ears with peace of mind knowing they are made from 100% safe, medical-grade silicone. They are highly detailed and realistic looking. What's more, they can be painted in any color you like! Let's get started!
How To Make Elf Ears In 5 Minutes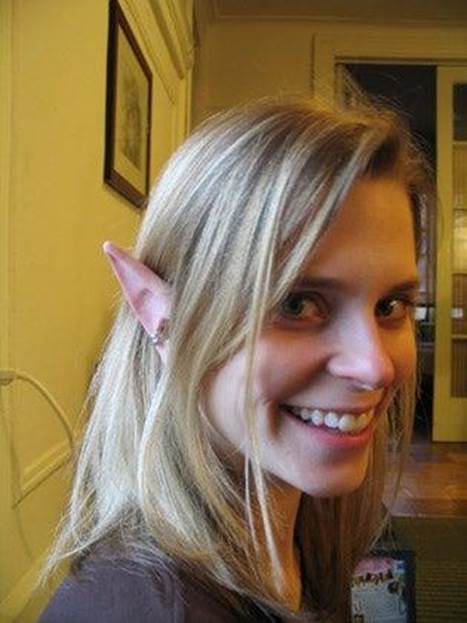 Elf ears are one of the most interesting components of any elf costume. These ears can be used as a base for your elf look, or you can pair them with any existing costume to turn yourself into a truly magical creature. The process is straightforward and requires only a few basic materials and tools. This DIY elf ear is easy to make and requires only a few materials, such as fake elf hair, spirit gum, latex, makeup, and paint. While covering your ears with plaster might be uncomfortable, you can avoid this step using fabric glue or the spirit gum. The finished product will be something that you won't want to take off because it looks great with any costume.
How To Make Elf Ears With Clay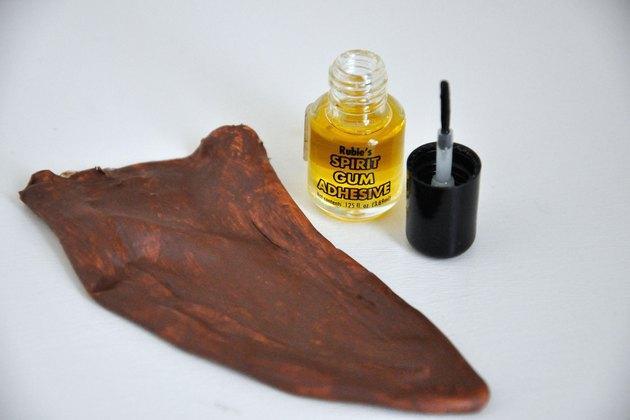 Elf ears can be made at home with a few materials and time. The result will be long-lasting and almost weightless while allowing you to control the shape of your ears as desired. This is a great DIY project for kids and grownups alike. It takes about three hours to make these elf ears, but you can work at your own pace, so if you don't have the time to do it all in one day, don't worry! Just let each step dry before moving onward.