If you've ever struggled to find a storage solution for your arts and crafts, an easel may be the answer to your problems. An easel is a great way to display almost any kind of artwork, from paintings to drawings, sculptures, and even photographs. That's why it's such a classic, time-honored object—it has the ability to work with just about any medium! Here are some great DIY Easel Projects for DIYing your own easel from things you can find around the house.
DIY Easel Projects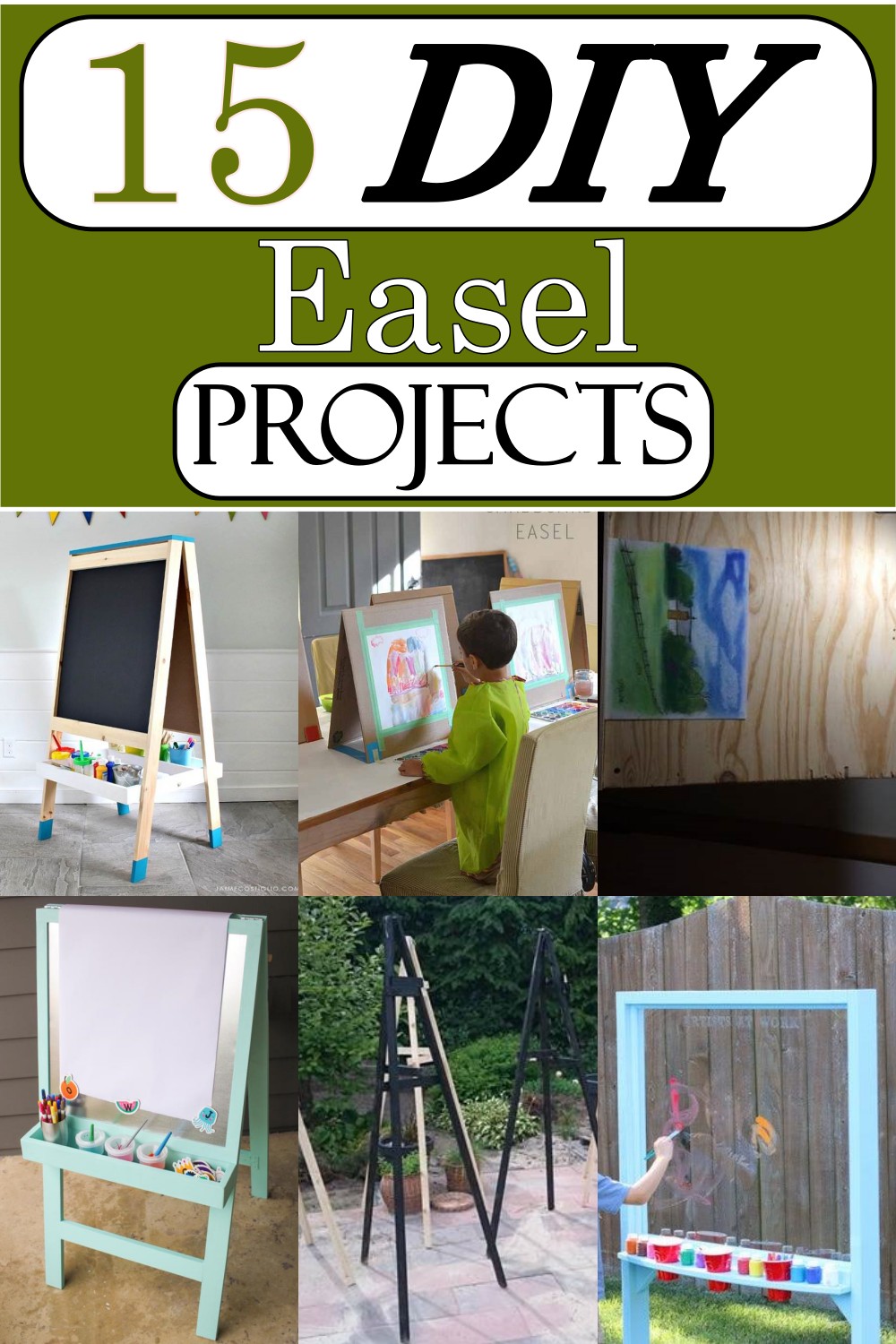 If you've got a little one in your life who likes to redecorate the walls, you might want to consider putting up a few easels. These cheap and easy DIY projects transform into a blank white canvas for all kinds of art-making (and decorating!) opportunities. If you're looking for an attractive and creative way to keep your walls from getting covered with your kid's creative expression, check out these 15 DIY easel projects.
You Can See: 24 DIY Gaming Table Plans To Make Today
How To Build An Easel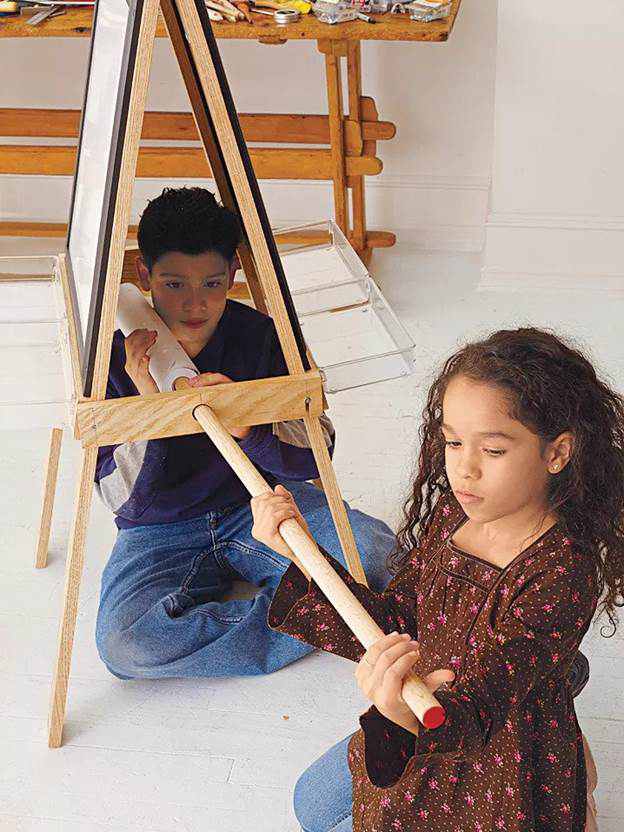 This woodworking project is for those kids who want to get involved in their first woodworking project. If you have a child ready to be more involved in the building process, this DIY easel is a great way to let them assist you. This project will allow your child to learn the basics of using tools and woodworking techniques with minimal setup time. Stack multiple pieces together with hinges to make various choices for display options. The materials list is not huge, the dimensions aren't critical if you don't have the same tools and materials, and the steps are easy to follow. You will have created a project encouraging many hours of creativity and fun.
How To Make An Adjustable Art Easel
It's time to get your paintbrushes because this video will show you how to make an adjustable art easel. It functions like a table easel and has a clamp on the side of it to hold the art safely in place while you paint. Depending on your height and comfort level, you can adjust the height. With just a few tools and simple materials, this is a great project for anyone who loves to paint or draw.
Portable Painting Easel DIY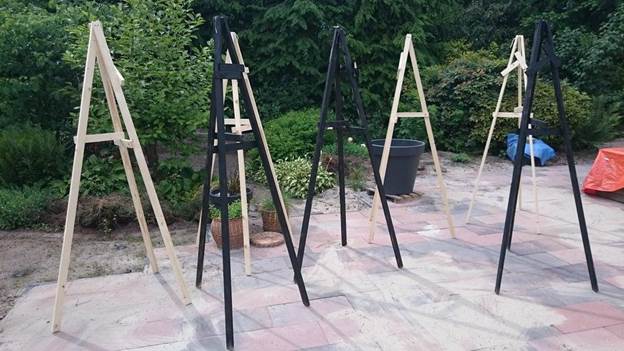 If you are an artist or paint as a hobby, then a painting easel is a valuable item that can make things much easier. This is a portable painting easel that you can use to draw, sketch or paint on the go. The easiest woodworking craft to create yourself, and with only a few materials needed, You can make it in no time. This tutorial shows you to make a DIY painting easel with limited tools and precision. This easel folds up for easy storage and transport if needed.
Kids Outdoor Acrylic Easel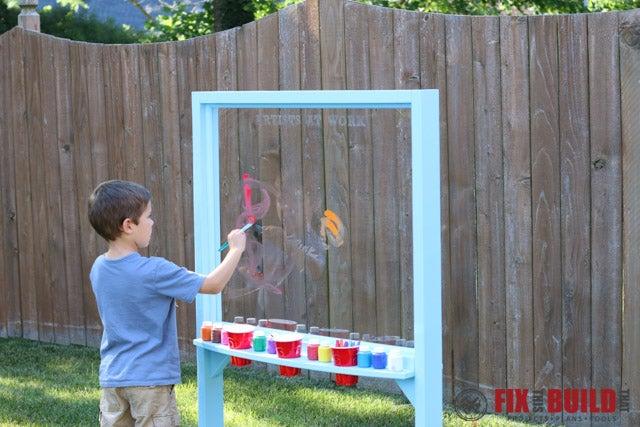 This acrylic easel brings a little bit of fun to your kids' lives. It is made from a solid wood frame with a canvas back and stretched fabric. The materials are easy to find, and you can also use them in the making process. This is an outdoor acrylic easel that your kids will love. They must paint on the canvas and watch their art come to life right before their eyes. All you need are some pine boards, hinges, sandpaper, and acrylic paint. The step-by-step instruction guide will make it easy for you to follow. Your kids will be thrilled with the finished product you both worked on together.
Wood Art Easel DIY
This wood easel project is perfect for the DIYer that likes to use woodworking to create functional pieces that are great looking and practical. Artists of all skill levels can use this adjustable wood art easel. It is lightweight and easily portable. The creation is made by cutting 2x4s, gluing two pieces together with a dado joint, drilling holes in the top piece for the dowels, and attaching them with screws before painting or staining. Once you have completed this project, your creative juices will start flowing!
How To Make A DIY Easel
This video will show you how to make an artist easel of your very own. This is an easy-to-follow tutorial for anyone who wants to build their easel but does not have much experience with woodworking or power tools. You can use less expensive materials if you are on a budget. It's quick and easy to make, won't take up much space, and is affordable! This easel is perfect for any artist looking to save on space and start painting or drawing.
DIY Kids Art Easel
This DIY kid's art easel is a perfect project for the whole family to enjoy. It features two canvas panels with two shelves, so your kiddo can paint or draw whatever they see fit. The front and back headers are made from 1x3s, and the shelves from 1" thick plywood sheets, making them sturdy and easy to move around. This one is not that difficult to make and is not that expensive either. It can be done within one day if you have the necessary tools.
DIY Easel
This DIY Easel project is the perfect weekend project for an enthusiast and beginner alike. Made from pine wood, this easel is a stylish addition to any room or outdoors. This DIY project can adjust so your easel will be whatever height you want it to be! Perfect for all activities, like painting, drawing, and just enjoying a cup of coffee. You'll need three measurements of 2.4 meters long by 17 millimeters wide pine wood, a hinge, and some screws. The tutorial shows you how to cut with precision and drill holes in your wood.
DIY Easel Stand Cardboard
Kids love to get creative, but boredom and lack of inspiration can often stifle their creative process. By making this cardboard easel for your kid, you will be helping them to unleash their inner creativity. This DIY craft is also a great way for you to bond with your child as you watch them create something beautiful together. If you want to craft a DIY easel stand but don't have the time or skills required for woodworking, this tutorial is for you. You can make this easel from cardboard and a few other materials. All you need are some basic tools and supplies found at your local hardware store or home improvement center.
How To Make An Easel From Recycled Cardboard
This easy-to-use and inexpensive art easel will make a great addition to your child's room or home studio. It's flexible and fun to use because it can adjust for the best angle of view. This tutorial will show you how to build a recycled cardboard easel; they're cheap but work great. The process is simple; you can make your easel in less than half an hour with little effort. You will need cardboard or a box (you can find those in almost every house), and other tools required are a knife, scissors, and a marker. The finished look is professional, and you can use it in many ways. The tutorial will show you to build an easel perfect for drawing, painting, photography, and more!
Chalkboard DIY Easel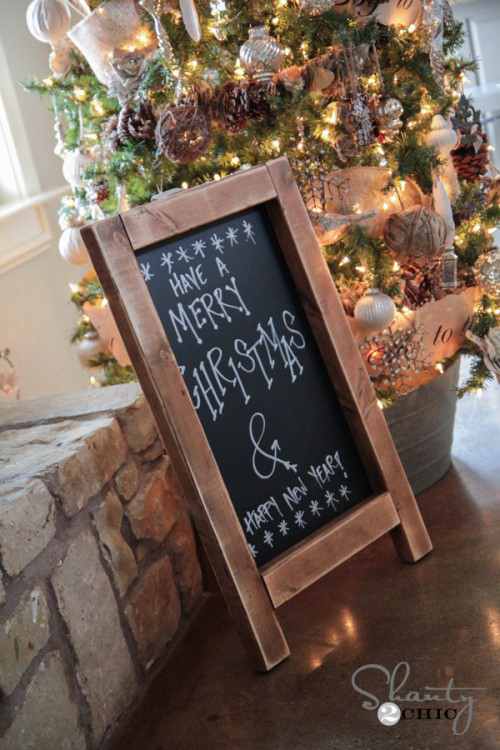 If you're looking for a way to flavor your kitchen or want to add a note of creativity to your space, this DIY chalkboard easel will be right up your alley. All you need is wood and a chalkboard. The making of this DIY easel only requires a few tools but can make a huge difference in any home or kitchen. It will cost you very little, and you can make it as unique as you like. You can paint it or stain it. The easel is perfect for holding recipe cards, note cards, or even for guests to write down their contact information if they stay over unexpectedly.
DIY Tabletop Art Easel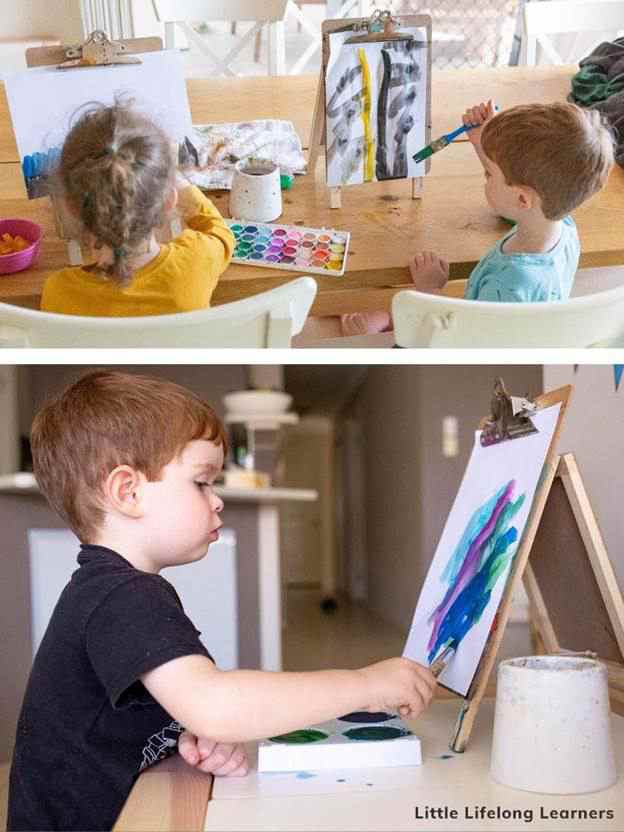 Bring the art studio indoors with this easy-to-build and stylish tabletop art easel. This simple DIY project is made from a small table and is perfect for kids and adults alike. No matter your kid's age or skill level, helping them express themselves creatively is important. Tabletop art easels help strengthen the motor skills of your child. They also give them a sense of responsibility and can be used for many other things such as writing, coloring, and painting.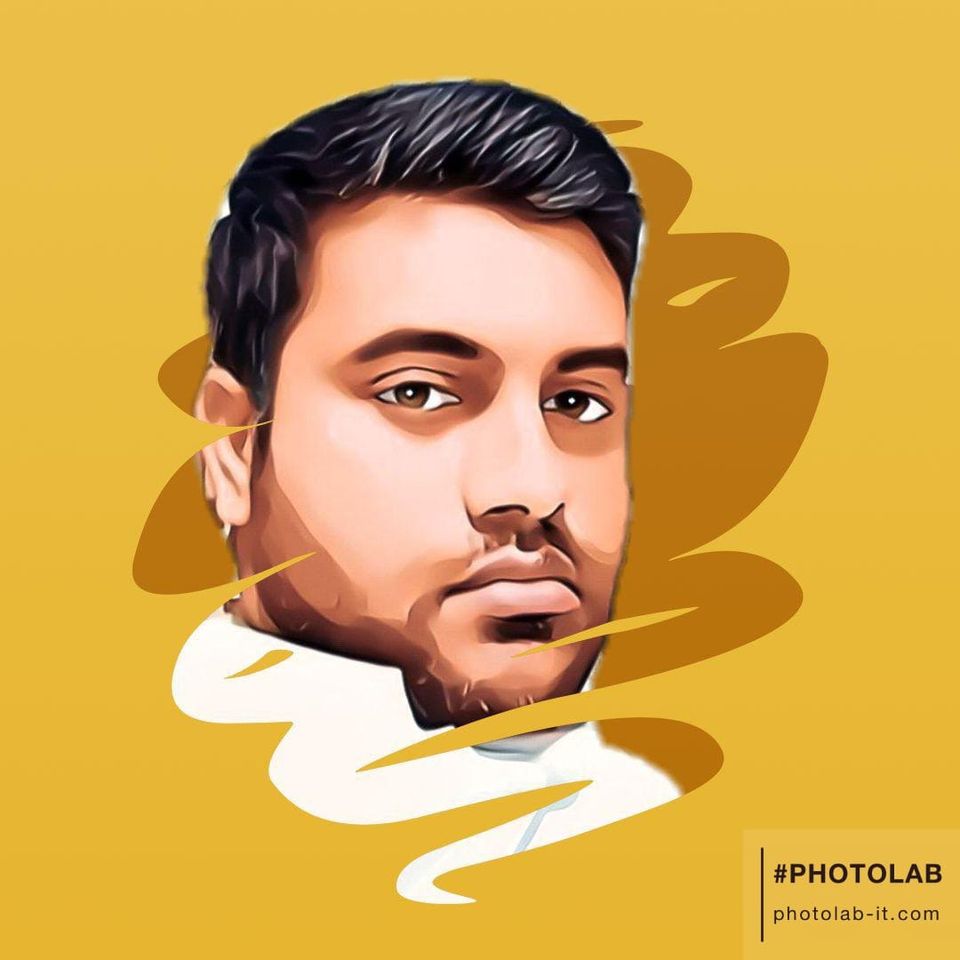 I am Raza, a crafts expert with 6 years of experience. I run this site for DIY lovers to provide the most exciting projects and ideas for your home, office, and everyday life. See More