Door hangers are an easy way to show off your personality, catch the attention of potential guests, or even give someone a little nudge to make up their mind. This list has it all—doodles, doodlers, and do-gooders alike will find something that suits their style. The best part is that there's no limit to the number of hangers you can make—put one on every door in your house or stick a few on friends' doors for extra holiday spirit. These designs are simple enough for beginners but stylish enough for even the most experienced crafters. So let's get crafting! Check out these unique DIY Door Hanger Ideas!
Easy DIY Door Hanger Ideas

Door hangers have a few advantages over door knockers. They require no installation and are easy to hang from the doorknob. Natural knockers are also less likely to get stolen or lost, as they can be reused for multiple houses and don't cost much. In addition to these practical advantages, door hangers can be fun and creative. The wide variety of shapes, colors, and sizes means that there's something out there for everyone's taste. And the materials they're made from vary widely—from metal and wood to fabric and plastic; the only limit is your imagination! Here's a roundup of 15 DIY door hanger ideas that will help you combine elegance with creativity.
The Benefits of DIY Door Hanger Ideas
Here are some of the benefits of DIY door hanger ideas:
Customizable –

 You can use your creativity to create the perfect message.

No Shipping Charges –

 You won't have to pay for shipping since you will make them yourself.

Low-Cost –

 You can make these on your own for a fraction of the cost.

Easy and Fun –

 You can enjoy making these as much as distributing them in your neighborhood!
DIY Door Hanger
Here is a quick video on how to DIY a door hanger that you can use for home decorating. It is straightforward, easy, and quick. Make this DIY door hanger for your home or as a gift for a friend. What is great about this craft project is that it is easy to complete, wallet-friendly, and a great way to decorate any room of your home. In less than ten minutes, you will have a door hanger!
DIY Wood Round
This DIY Wood Round is a great way to add a personal touch to your entryway. This is the complete tutorial on how to make a wooden round door hanger. You will learn how to design and work with wood to create a great-looking door hanger for your home décor plan. This simple DIY door hanger idea is perfect for the holidays. It's easy, affordable and a great way to add a touch of holiday decorating that you can change out seasonally.
Custom Chalkboard Door Hanger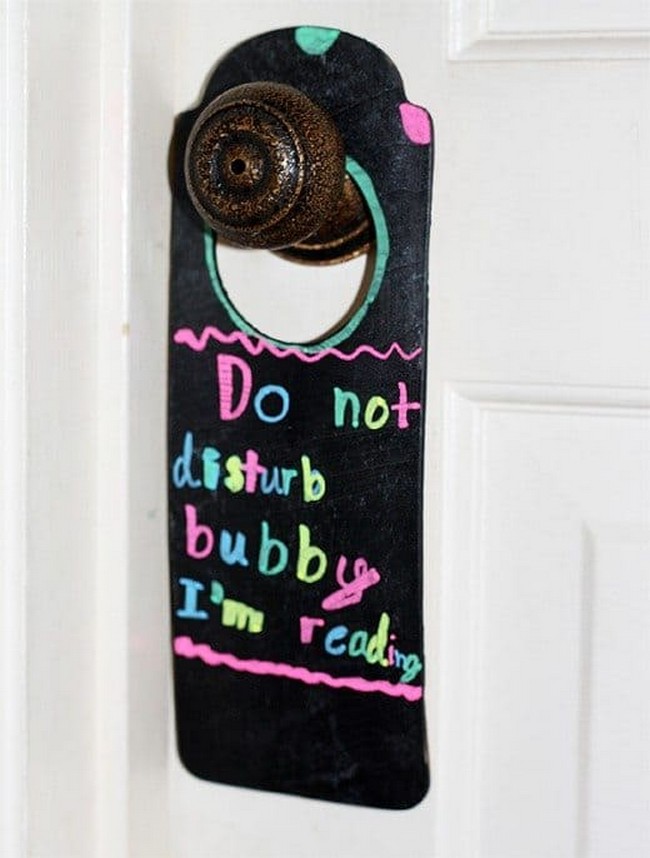 Crafting a beautiful chalkboard door hanger is a great DIY home decorating idea for making the best use of your home's front entrance. In this tutorial, you'll learn how to create this fun DIY custom chalkboard door hanger that can be personalized with any name! This DIY chalkboard door hanger is a fun and easy way to add personality to your home. Let the kids make it, design it and hang it! This would be a great craft activity at home with the kids.
Easy DIY Door Hangers
Want to make your home feel a little more personal? Add some flair to your door with these easy DIY Door Hangers. This idea is perfect for those who love hanging arts and crafts on your walls but don't want to spend a lot of money; plus, you get to customize them however you like! Not only will your guests be impressed, but you will be satisfied knowing that you did something inexpensively that significantly impacts the look of your home. They are also enjoyable projects for kids as they learn how to make their art.
How To Make A Fall Welcome Door Hanger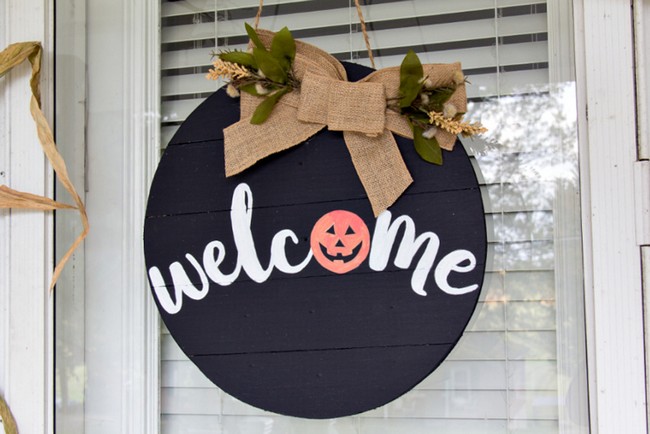 Get in the spirit with this easy DIY project and create a warm welcome for your friends and neighbors. A beautiful and easy door hanger for your front door, made of wood. Make this project for fall you will love displaying on your door! You can use scrap pieces of wood that are leftovers from another DIY project. Or, you can use a single-piece cut to fit your home's front door or any exterior wall. Whether you're welcoming family and friends to your home or want to add a quick touch of fall spirit, these ideas are fun and easy!
How To Make Diy Door Hangers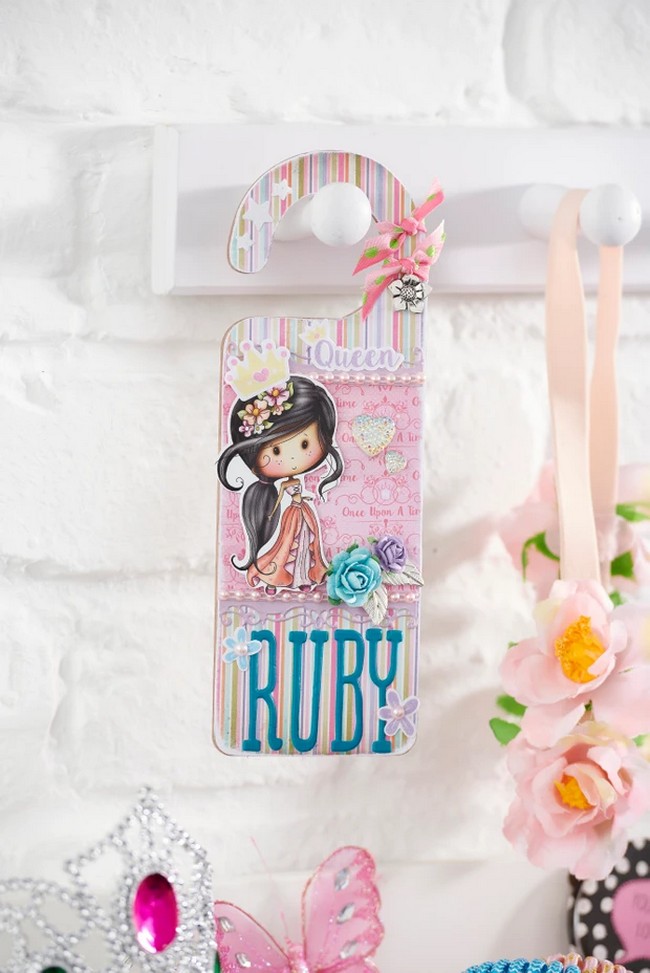 Do you love to craft and decorate? Then this DIY door hanger idea is just for you. This guide will show you how to make a DIY door hanger for your home. You can use this simple idea to decorate any room with a little extra flair! All you need is a wood or foam board, paint, and something to hang it with. You'll be so happy with the results. You can play around with different designs and create something unique to you.
Fun And Easy DIY Spring Door Hanger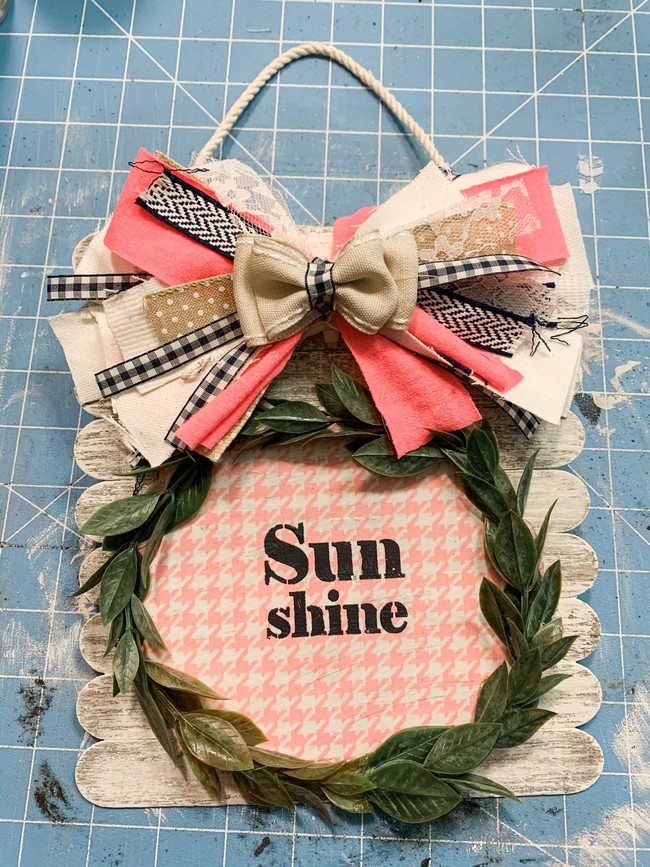 It's spring, and what better way to welcome your friends and family to the season than by making a fun DIY door hanger? This project is inexpensive, fun to make and easy to install. You can make this spring door hanger with recycled wood, plastic canvas sheets, or any longer pieces of colored felt. The size is up to you! You can paint it or leave it natural or tinted black or white. Or embellish it with flowers, bows etc., to match your home's decor.
DIY Wooden Door Hanger with Cricut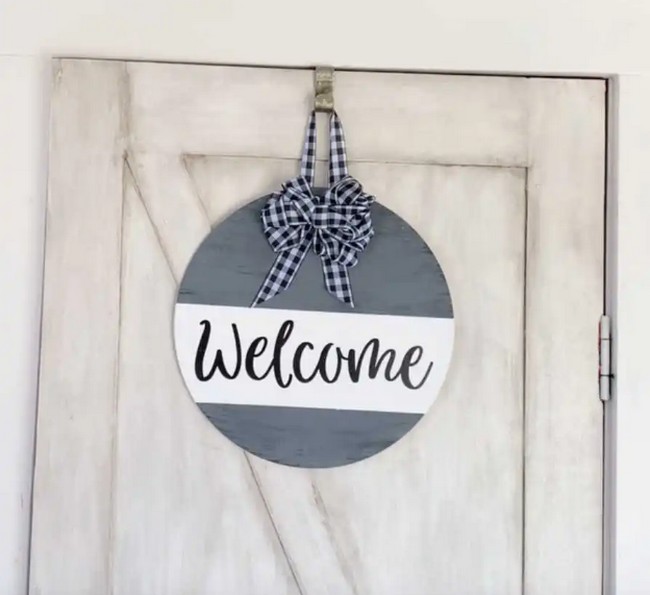 Add a natural touch to your home decor with this DIY Wooden Door Hanger. If you love DIY home decorating projects, then this fantastic wooden door hanger idea is just for you! It's a fun and easy DIY project that will add the perfect touch to any home. Using Cricut Explore and other supplies, you can make your custom door hanger in just a few simple steps. The kids will love decorating their door with this fun craft that can be customized for each of them or even to match their bedrooms.
DIY Door Hangers Made With Wood Rounds On Cricut
This DIY Door Hanger Idea will show you how to make these adorable door hangers in easy steps with just a few supplies. Easy DIY project using your Cricut machine. A cute way to dress up your front door! These are great for simple and beautiful decorating projects, for when you're thinking about changing the color of your walls or trying out a new style. You can make them in any color, style and size you like!
You can also see: DIY Guitar Hanger Ideas 
Spring Door Hanger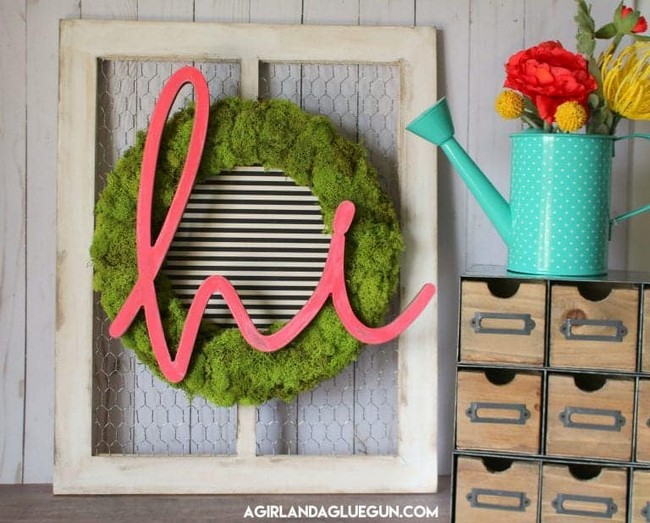 Have you seen those cute hangers and signs people have on their doors in spring weather? Learn how to make a spring door hanger to decorate your home! This decorative door hanger is perfect for spring. It looks great and can add something to your home decorating scheme if you are bored with what's hanging from your door knocker. Create a chic door hanger for your spring get-togethers with artificial flowers, clothespins and ribbon from the craft store.
Jute Wrapped Monogram Wreath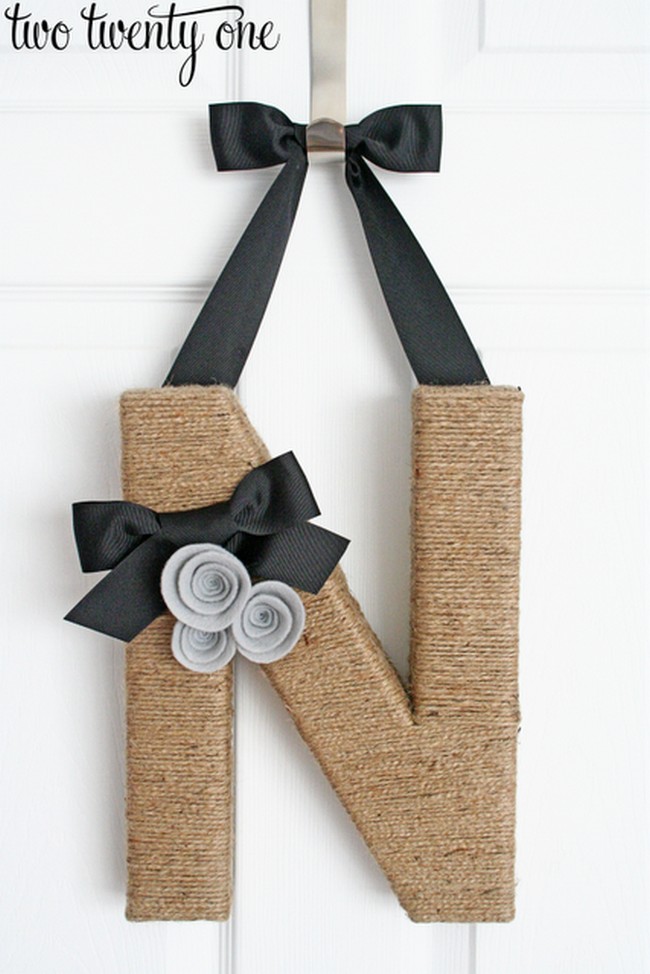 Give your front door a makeover with this simple DIY Jute Wrapped Monogram Wreath. This easy craft will add style to your entryway and only takes an afternoon to create! Here's how to make a monogram wreath. Create an old door wreath new again with this DIY Door Hanger Idea. So easy to make, using simple materials such as jute rope and straws that you already have at home. This hanging decoration is the perfect addition to bedroom or living room doorways because it looks great and can be used all year long!
DIY Hanging Chalkboard Welcome Door Sign
Are you looking for a cute, welcoming way to let your guests know they've reached their destination? This easy DIY door hanger is the perfect solution! This DIY project is easy to make and will be a great addition to your front door. The process is simple and inexpensive, making it perfect for any size home or apartment. Do the colors fit in any home decor style, and what is the best part? You can keep it up all year round!
Yellow Tulip Door Decor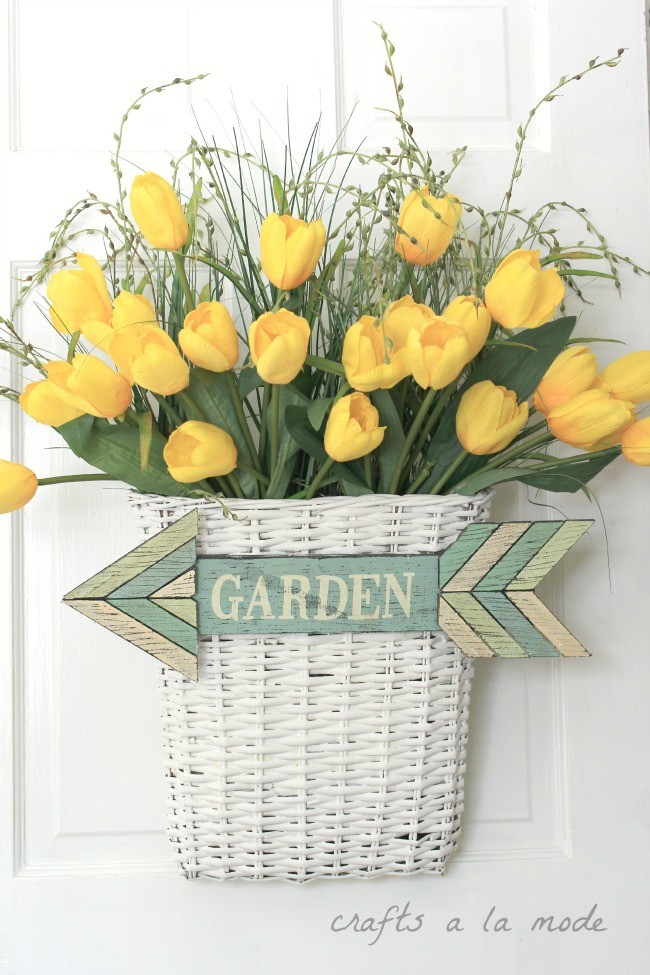 Decorate your doors with a springtime touch with this tulip door hanger. What a beautiful way to welcome everyone to your home, whether for parties or just because! This DIY Door Hanger is perfect for a housewarming gift or something you can do yourself to spruce up any boring old front door. You can create a fun springtime look with just a few simple materials and steps! All you need is an old poster, some yellow paint and turquoise glitter.
Modern Seashell Door Hanging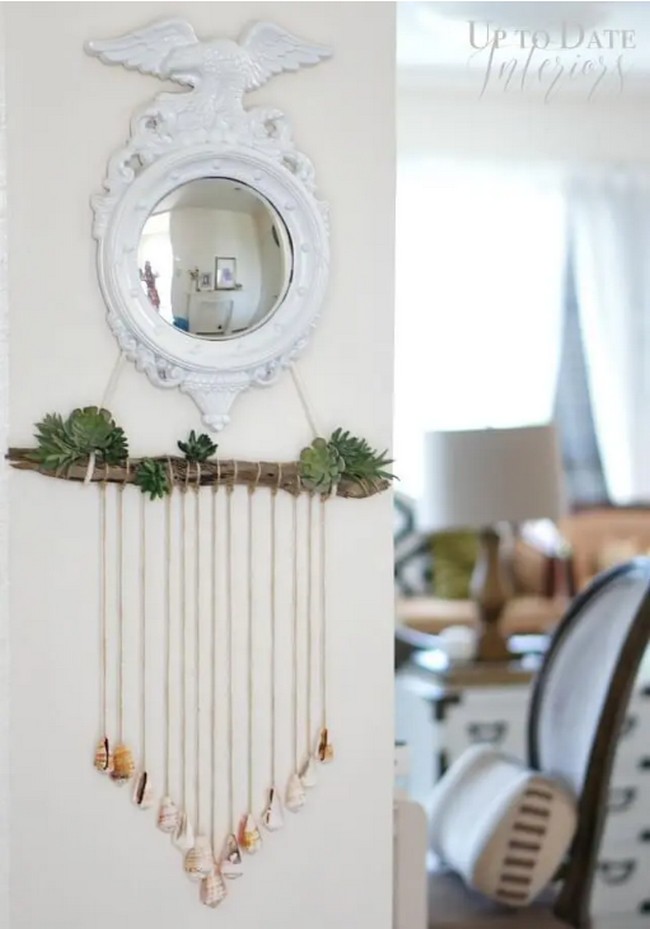 If you're looking for easy DIY home decor ideas, you'll love making this easy seashell door hanger. This seashell door hanger is an easy and fun home decorating idea to add a touch of beachy style to your home. The modern take on a traditional seashell theme makes this a desirable option for those who want bold beach decor that adds interest and life to their space. You can use the seashells from the beach, making it even more special.
DIY Door Hangers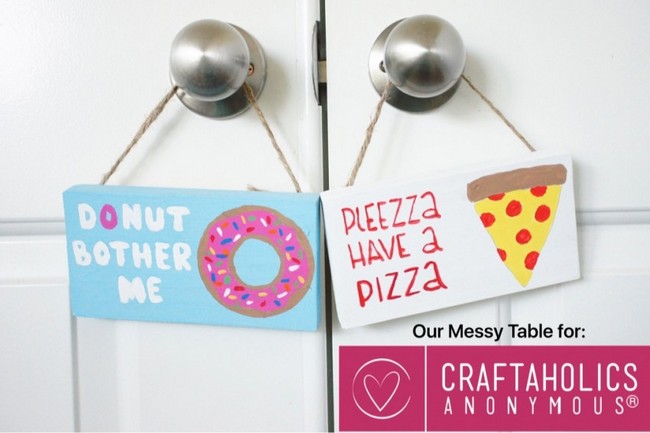 If you want to make a door hanger, you can use these easy-to-follow steps. The home decorating idea is further explained by showing the tools used for the project and giving a detailed description of the steps involved in making the door hangers. Create your home decor with a DIY Door Hanger idea. Grab an old board, some twine and acrylic paint to make something that looks great on the front door.