If your furry friend has gone and done something to hurt their back legs, it can be very hard to watch them struggle to get around. Because nothing says "I love you" quite like spending tons of time and energy trying to improve their quality of life, we've rounded up 12 DIY dog wheelchair plans to help your pup regain their paws. These designs come from a variety of sources, including How and Instructables. A quick warning: some of these require a complex level of carpentry skill and many materials, so don't get discouraged if it doesn't work out the first time. In the end, many of these DIY dog wheelchairs will prove worth the effort—you'll have one happy pup with newfound independence!
Best DIY Dog Wheelchairs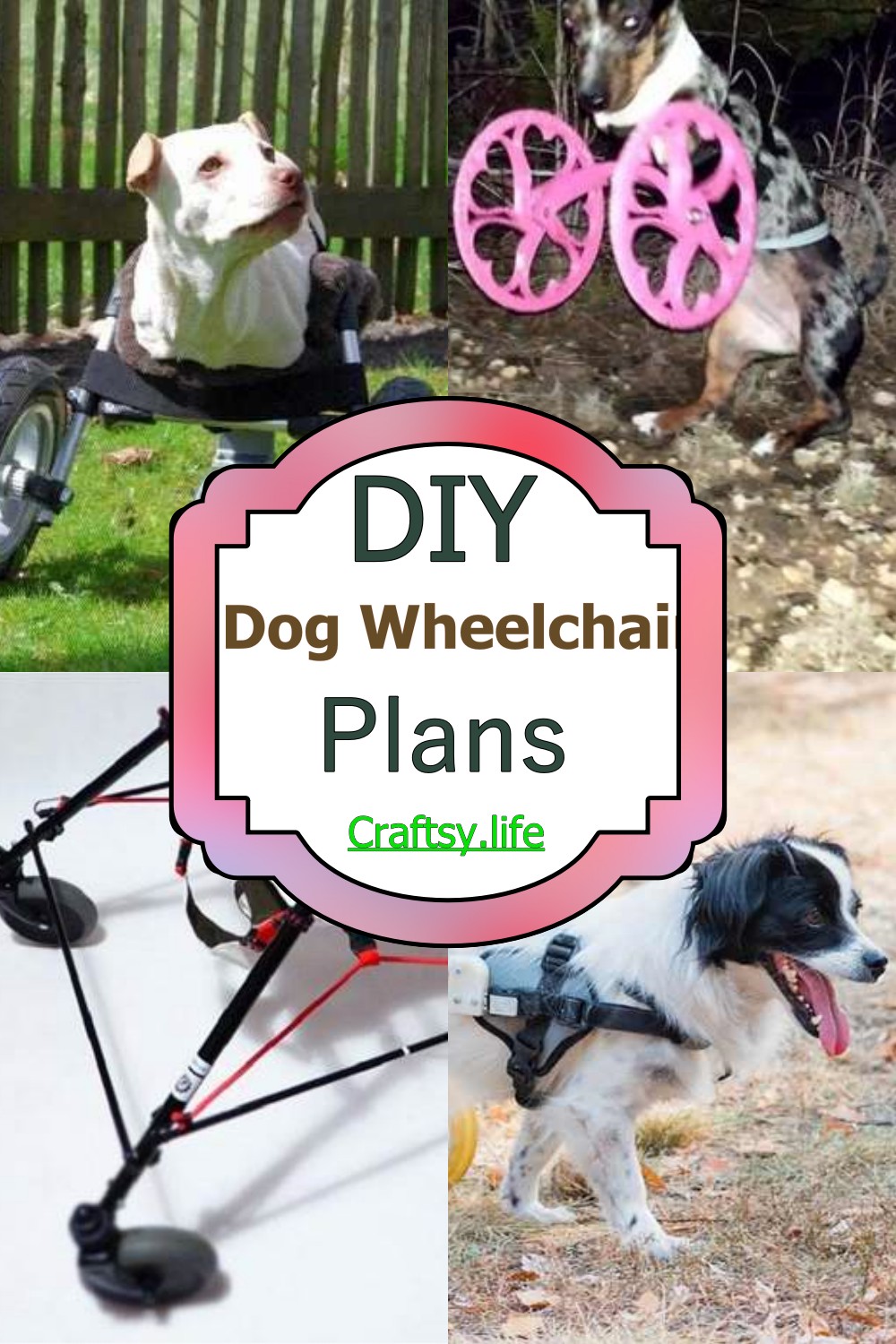 While most of us would agree that there is nothing cuter than a dog, it's also true that not all dogs can get around without some help. Whether they have a medical condition, an injury, or are just too big to move around on their own comfortably, some dogs need the help of a wheelchair to get around. The good news is that you don't need to rely on a traditional wheelchair. There are plenty of ways to create DIY Dog Wheelchair Plans using common household items such as cardboard boxes and soup cans. This article will look at 12 different projects and present how-to guides for building your DIY dog wheelchairs!
Whether an experienced DIYer or a beginner, these 12 DIY dog wheelchair plans are so simple and effective that you'll have a finished product in no time!
You Can See:
Benefits Of DIY Dog Wheelchair Plans
1. The cost of a dog wheelchair is much less than that of a human wheelchair.
2. A DIY wheelchair can be customized to fit your dog's needs.
3. Building your wheelchair allows you to choose the materials that will be used, including size and shape.
4. The design of your wheelchair can reflect your personality or match the style of your home décor.
5. You will be able to use the skills you gain when building a wheelchair for your dog in future projects such as home improvement projects or other hobbies like woodworking or metalworking.
How To Make A Dog Wheelchair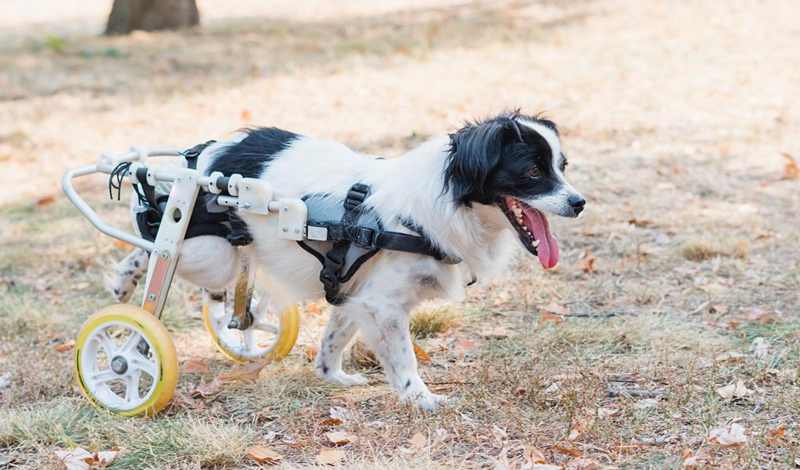 The dog wheelchair is a portable device that will enable your dog to move effortlessly. This can help reduce discomfort and pain in the joints, muscles, ligaments, bones, and nerves when a dog or other animal has trouble walking. This dog wheelchair is designed for dogs of all sizes and breeds. It is built for long-term use, high quality, and durability. Your pet will enjoy having freedom of movement as they explore with their new wheelchair.
DIY Quad Dog Wheelchair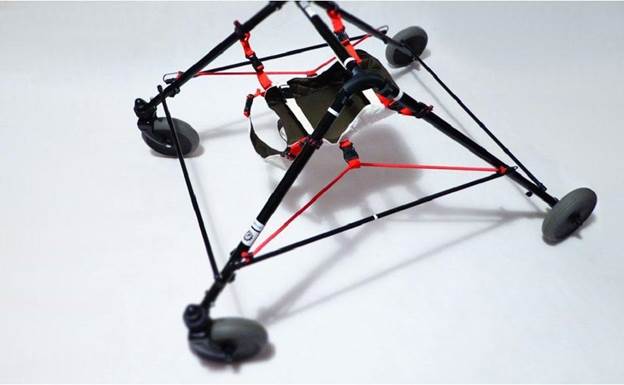 Introducing the DIY Quad Dog Wheelchair, the perfect alternative to a traditional quad for your furry friend. Hilarious but equally effective, this amusing gadget will keep your dog entertained and mobile in style. The DIY Quad Dog Wheelchair is a fun way to give your dog a little more freedom, and you will be surprised at how strong and agile your pet becomes as they learn to balance themselves in the chair. It makes life so much easier for those dogs that can't walk very long distances and have mobility issues.
DIY Dog Wheelchair For Large Dogs
Are you in need of a DIY dog wheelchair for your furry friend? Do you want to care for them and even help them when they cannot walk alone? Then, this tutorial is the right one for you. The DIY dog wheelchair for large dogs is a great idea if you want something that can be worn in no time. It's also cheap to do this project, and it doesn't take much money to get the job done. The most important thing you have to do is take your time and have fun with this process because it will be worth it in the end!
DIY Dog Wheelchair Back Legs
PVC pipe is a lightweight and extremely durable option for the DIY dog wheelchair frame. After cutting the pipes to length, assemble them with PVC connectors and use nylon rope if necessary to create handgrips. The wheels should be attached to the wheelchair and held with bolts and nuts when it's time to put your pup into her new wheels; use a strap at the center of the wheelchair to hold her back legs steady while she rides along. It's easy to make and will allow your dog to enjoy the same things other dogs do. The wheelchair is portable so that you can carry it around without hassle for the disabled dog.
DIY Dog Wheelchair Front Legs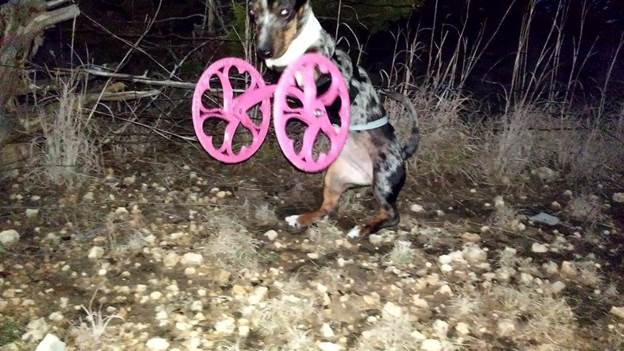 This wheelchair is super easy to assemble and will fit most power wheelchairs except small dogs. Make your dog more mobile with this DIY Dog Wheelchair. Made with sturdy and lightweight anodized aluminum, the front legs can be attached to your dog's existing collar via a carabiner so they can easily walk around. This wheelchair will help your dog maintain weight-bearing mobility, exercise, and physical therapy, preventing or relieving arthritic pain by strengthening the muscles around their joints.
DIY French Bulldog PVC Dog Wheelchair
The DIY French Bulldog PVC Dog Wheelchair is designed for seven- to ten-pound dogs. It can be used for dogs recovering from an injury or surgery, but keep in mind that this wheelchair does not provide support for healthy limbs. Your dog can run and play again with this DIY French Bulldog PVC Dog Wheelchair. Thanks to this fun and easy DIY project, you'll love watching your pup's new lease on life while you help make it safer for him to get around.
DIY Dog Wheelchair
Please do your best to help your dog get around on her own four feet whenever she can. But when the need arises, this do-it-yourself wheelchair is the perfect solution! With a few simple materials, you can create a wheelchair that will give your pet an easier time soaking up all the love around her. Build your dog wheelchair - with a little time and effort; you can build a lightweight, easy-to-use hobble for your senior dog or disabled pet on the cheap. The wheelchair has different features that can be added or removed depending on your needs.
How To Make A Dog Wheelchair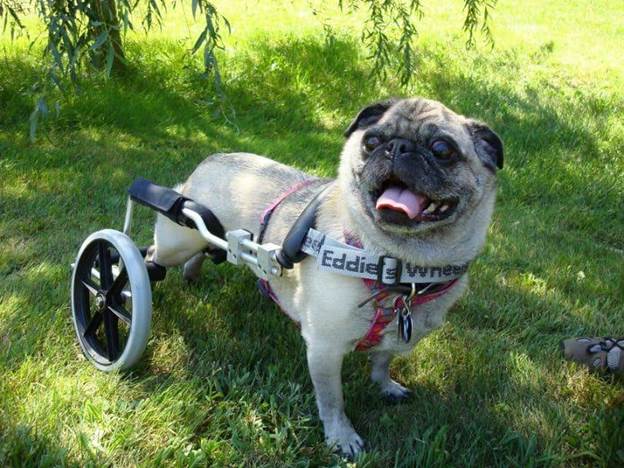 The dog wheelchair is a great technology to help your pet go for walks and runs. Using it, your dog can do normal activities just like dogs without impairments! This article will walk you through the steps necessary to build one on your own. Each dog has different needs and requirements, so we'll need to customize the wheelchair specifically for your furry friend. The size, weight, and breed all factor into creating the best possible design. Use the following template to help you determine what measurements you need to make the wheelchair that fits your pup perfectly.
Simple Dog Wheelchair
If your dog is affected by back leg paralysis, this homemade wheelchair will help him move around easily. Made of wood and metal, the device is adjustable to fit dogs of all sizes. You can select a color that looks great with your pet's fur. You can complete this DIY project in less than an hour, but it will make you and your dog very happy for years to come! This project is great for all dogs, especially those with bad backs. If you have a dog in your house with injured back legs, this wheelchair is just what you need to help it walk again.
How To Make A Wheelchair For Dog
Do you have a pet who cannot walk or move around? If yes, this is your guide to making a wheelchair for your dog. The first thing you need to do is make sure that your dog enjoys the rotational strength of its hips and shoulders. This dog wheelchair is for those dogs that cannot walk and have difficulty with mobility. If your dog has a hip problem or has injured its legs, this will help them get around easier and inspire them to move more. This DIY project is easy to build at home but requires time and effort.
Dog Wheelchair For Dachshund
This wheelchair is for pet lovers who want to help their beloved companion. It is a great way to give comfort and mobility back to injured or weak dogs. Several steps are involved in the process, but it is not as hard as it looks. This project will take about 6-8 hours to complete. This DIY dachshund wheelchair is an economical and sustainable solution for helping your dog walk or run again. The wheelchair is designed to give mobility to dogs with injured back legs or muscle weakness due to injury, a stroke, or disease.
Low Budget Dog Wheelchair
This dog wheelchair was designed for disabled dogs who cannot function independently or can only move short distances. It is a custom-designed, low-budget alternative to more expensive models and is easy to use - just put it on your dog and let them roll! Making a doggie wheelchair for your furry friend is fun and can be so rewarding, especially if you have tried other methods with no success. Building a dog wheelchair from scratch is also an excellent low-cost option.