DIY Dog Harness Projects can be a great way to get involved in projects that interest you and your dog. Dogs are very good at learning new things. They love to be trained and can become very focused on their tasks. Dog harnesses are pretty standard, but there are many DIY harnesses to help you make your custom design. If you know how to make a simple dog harness, you can come up with any idea and create your perfect dog harness. Some dog owners dress their dogs as knights, superheroes, or other characters – we've got tons of great resources to apply those ideas!
DIY Dog Harness Projects
Dog harnesses are a great alternative to traditional dog collars. They provide your dog with more freedom of movement, and most importantly, they work to correct your dog's pulling behavior. These DIY dog harness projects will get the job done if you have a puppy or an adult dog who needs a little help standing. There's no need to go through life with your little four-legged friend on a leash! A harness allows your dog to walk more naturally, creating an effective means of stimulation and exercise. Have fun crafting various styles — it's easier than you think!
Benefits Of DIY Dog Harness Projects
DIY dog harness projects are a great way to make your personalized dog harness, but what are the benefits of doing so?
It's more affordable. You can make a DIY dog harness for about half the price of buying one from a specialty store or online.
You can create a custom fit for your dog's body type and size. This is especially important if you have a small dog that requires a small harness or an extra-large dog that needs an extra-large harness.
You can customize the look of your dog's new harness by choosing different materials and colors to suit their personality or style.
How To Make A Fabric Dog Harness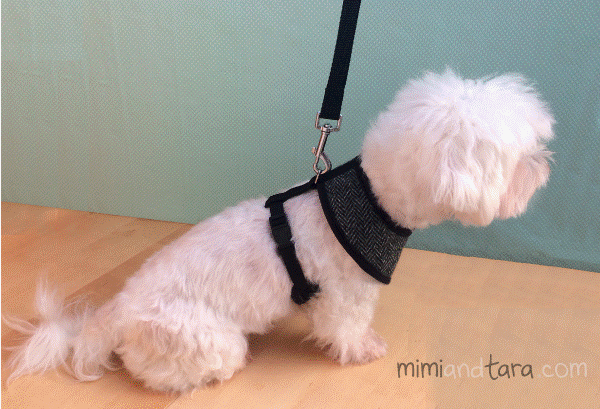 Making a fabric dog harness is a fun project; If you have any scrap fabric and an hour or two to spare, this instructable shows you how to make a beautiful fabric dog harness for your pup! Step-by-step instructions are provided with photos, so even a beginner can do it. Your dog will look extra-special in this beautiful fabric harness. Using the basic sewing principles, you can easily make this for your favorite furry friend. You will need some patience and a bit of time, but the results are worth it!
DIY Fabric Dog Harness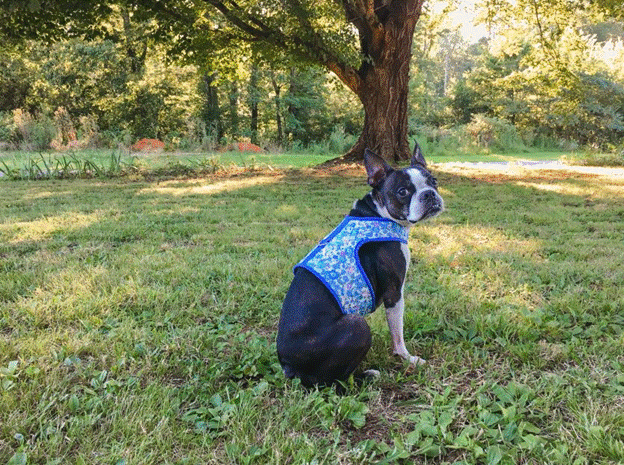 When you create your fabric dog harness, it fits your dog perfectly and looks great. Instead of buying one at the store, which may not fit as well or look as lovely with your pup's wooly coat, creating a custom harness is easy once you know how to make it! This DIY Fabric Dog Harness is the perfect way to outfit your puppy in stylish comfort and sturdiness. This harness is easy to make and even easier to wear, making walks more enjoyable for everyone.
How To Turn A Dog Leash Into A Harness
If you don't have time to make a harness for your dog, this quick hack will allow you to turn just about any leash into one. You only need a dog collar and a leash with a clip on each end. This video is a quick and easy way to turn a leash into a harness for your dog. It just takes a few minutes to do this, so if you don't have the time or money to go out and buy one, this is a straightforward alternative.
How To Make A No Pull Dog Harness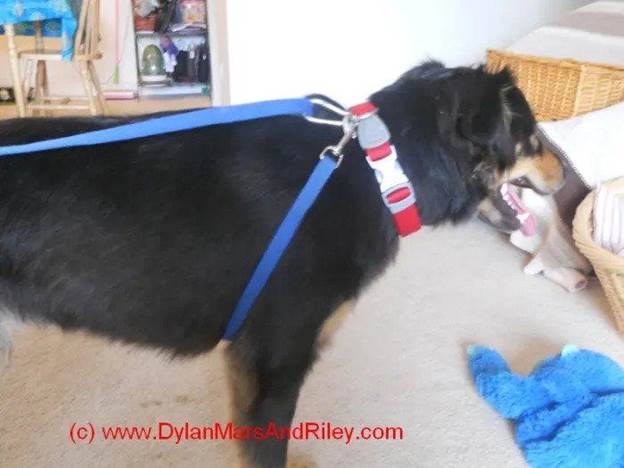 This DIY dog harness is the perfect tool to help you effectively train your dog. With this DIY dog harness, your dog won't be able to pull on the leash or escape from you when walking or jogging. The building process is straightforward to follow. With this DIY dog harness, you do not have to worry about your dog pulling you while you both are taking a walk. This is a no-pull dog harness that you can easily make for your pet. The assembly is easy, and you can find all the materials you need at your local hardware store.
How To Make A Dog Harness Out Of Rope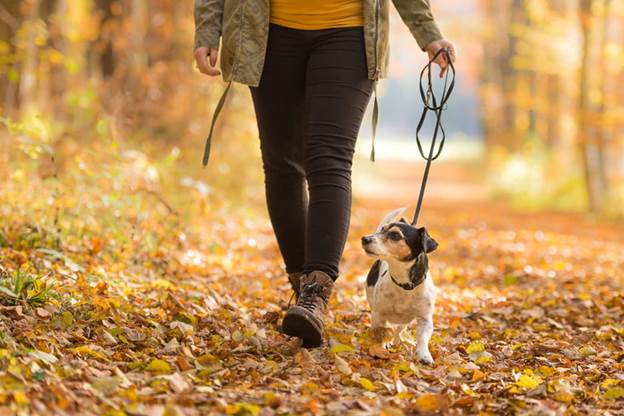 Dogs can be active and energetic, especially those who love long walks. To have the best time with your pet, you need to have the right equipment that will help keep them safe. This means you need an efficient harness to keep them secured on the leash and at all times. This DIY dog harness is made from rope, a popular choice for making dog harnesses. Follow these simple steps to make your dog a customized dog harness. You will need to purchase a thick piece of rope and some sewing needles. The steps are as follows:
DIY Nylon Dog Harness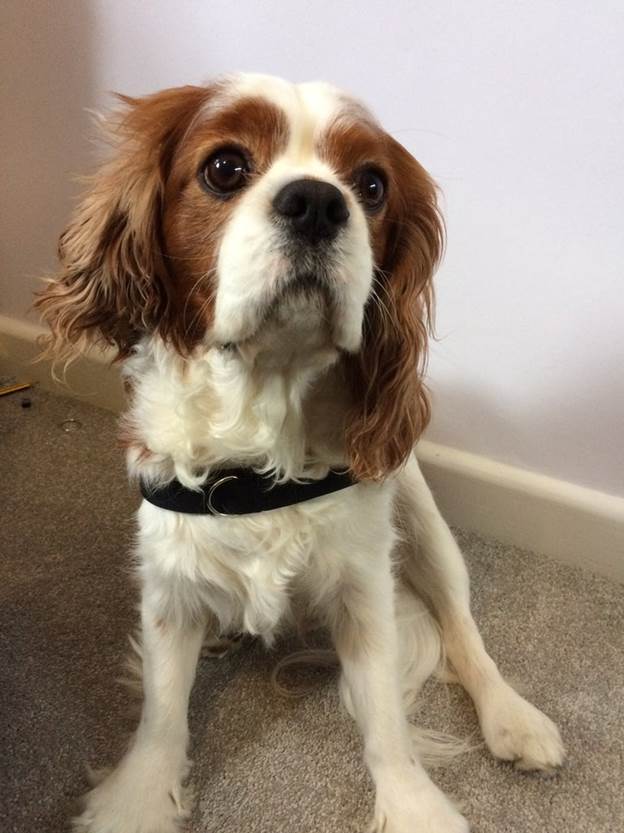 If you've ever had a problem finding a harness that fits your dog, you will want to try this DIY nylon dog harness. It is easily adjustable and made using inexpensive materials. This DIY Nylon Dog Harness is a perfect fit for small-sized dogs; however, it can also be made for medium and large dogs! This project will take 30 minutes and requires just a few sewing tools. Customize with your style or stitch up one of our patterns.
DIY No Sew Dog Harness Upgrade
A dog harness is a versatile, easy-to-put-on-and-pull-off piece of equipment that makes walking your dog much more effortless. This hack shows you how to upgrade an existing harness using any fabric you choose. This is a pretty simple and easy DIY project that anyone in no time can complete. It is also a fantastic hack that will save money and provide your dog with the best comfort possible. This simple, no-sew guide will help you use any fabric of your choice to make a new, custom fit for your dog.
Homemade Dog Harness
Making your dog harness may be the best option to give your pet the comfort and safety they deserve. This tutorial will show you exactly how to do this step by step. Making a dog harness from home is as easy as it seems. It only takes a few hours, and the only investment required is a pair of scissors. The best part? Once you're finished making your first dog harness, you can gift it to your pet or make another one yourself! I would highly recommend this DIY project.
DIY Shark Fin Dog Harness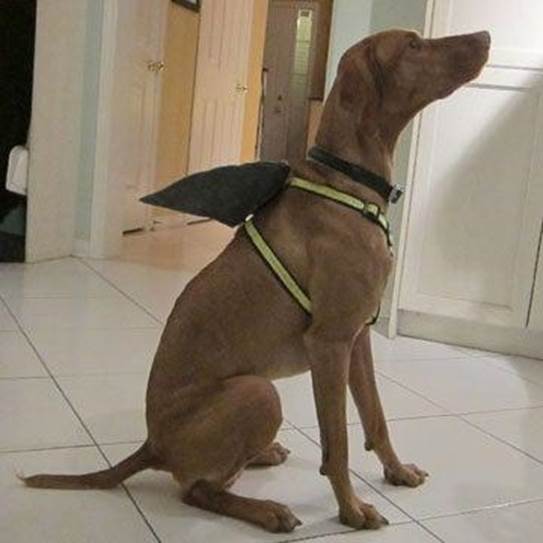 This DIY shark fin dog harness is an easy-to-make unique Halloween costume for dogs. It's easy to put on your pup and requires minimal sewing skills. Get started today! Your dog will look terrific wearing this cozy shark fin costume. This is the perfect dress-up idea for your dog who doesn't like to wear clothing of any kind or for the pup that has a habit of removing anything put on him by a human. Made of upgrade with scrap material, this is a perfect way to make your Dog or Cat stand out!
DIY Dog Wedding Harnesses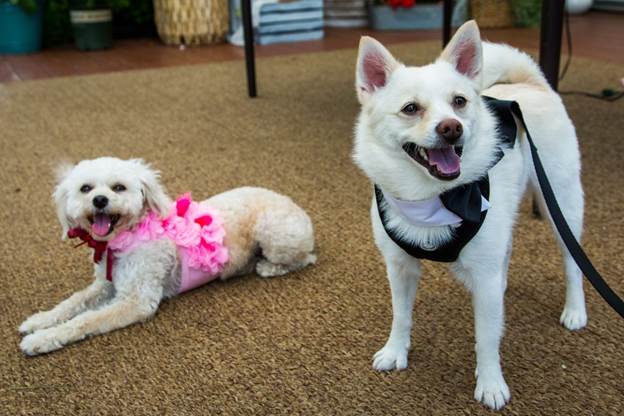 This DIY dog wedding harness is designed to make your wedding memorable. Your pets are part of the family and should take part in the special day; therefore, this harness is perfect. This DIY Dog Wedding Harness is fun incorporating your furry friends into your wedding party! Be ready to snap plenty of pictures as you bring your dogs down the aisle. This harness is quick, easy, and cheap; with some simple sewing skills, you can create your dog's unique wedding outfit.
DIY Dog Harness
This leather dog harness is perfect if you have a furry friend who needs extra training. It takes time to put together, but your dog will be 100% comfortable. This DIY leather dog harness is designed to be as comfortable and durable as possible. The making process isn't for the weak, but it's worth it because your dog will love being in this harness! The step-by-step video guide will teach you how to make a leather harness using natural leather and simple rivets.
Making A Custom Leather Dog Harness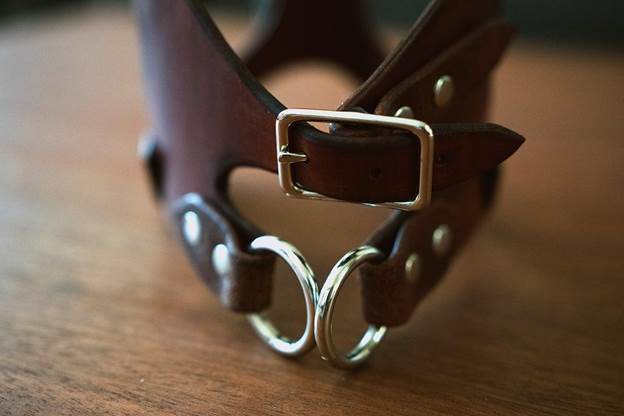 This is another exciting leather DIY project. This is an excellent project for you if you're looking to build your own custom leather dog harness. It's easy to do in one afternoon and will last for years! This dog harness is super easy to make and comes together in about an hour. Follow our step-by-step guide and be ready for some leather strapping action! You'll love how it looks, and your pup will love that it's lightweight and perfect for running in the country.
DIY Paracord Dog Harness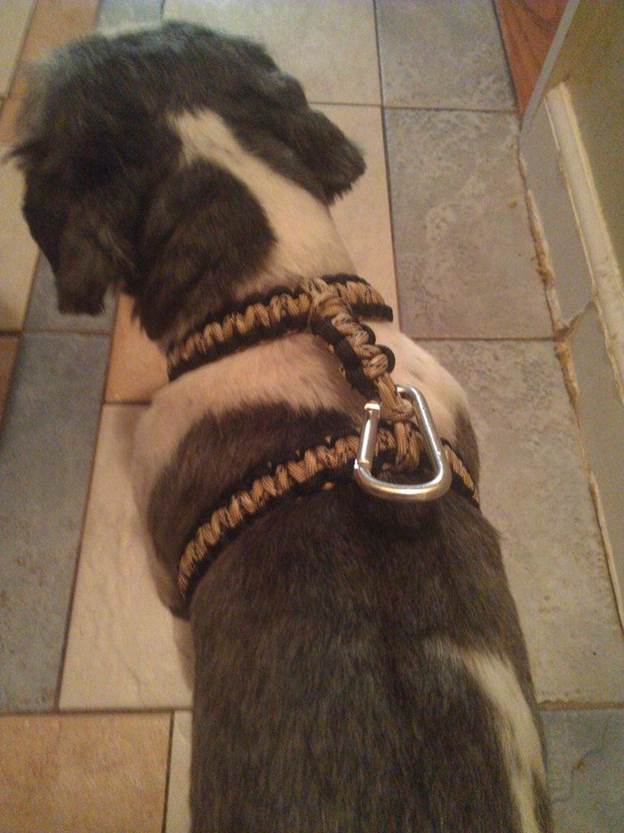 This easy-to-do DIY Paracord Dog Harness is an excellent project for anyone who loves to make things or take care of dogs. This DIY paracord dog harness is a great way to keep your dog safe and comfortable. It supports your pup, gives you peace of mind, and has the added benefit of being stylish! Once you learn how to make your own, you'll never have to worry about leaving a pet behind again.
4. DIY Dog Harness Vest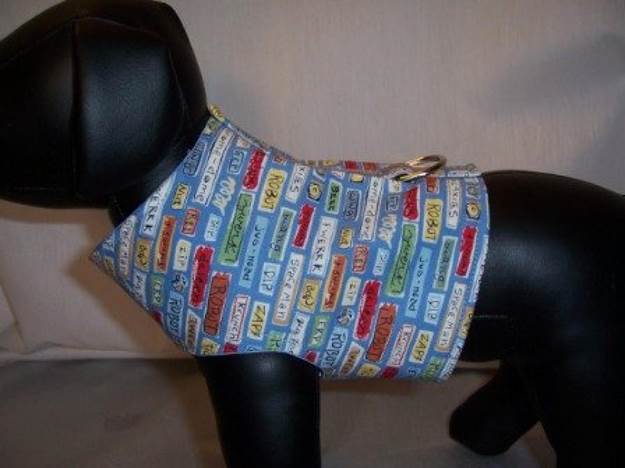 This dog harness vest is perfect for keeping your pup safe and secure. The DIY Dog Harness Vest gives you the control and protection over your dog that you need when you're on the trail. It's padded for extra comfort and includes a quick-release buckle for easy on and off. This DIY Dog Harness Vest is ideal for small and large dogs and is easy to make. You can customize it by adding extra embellishments such as buttons, ribbons, etc.
DIY Custom Dog Harness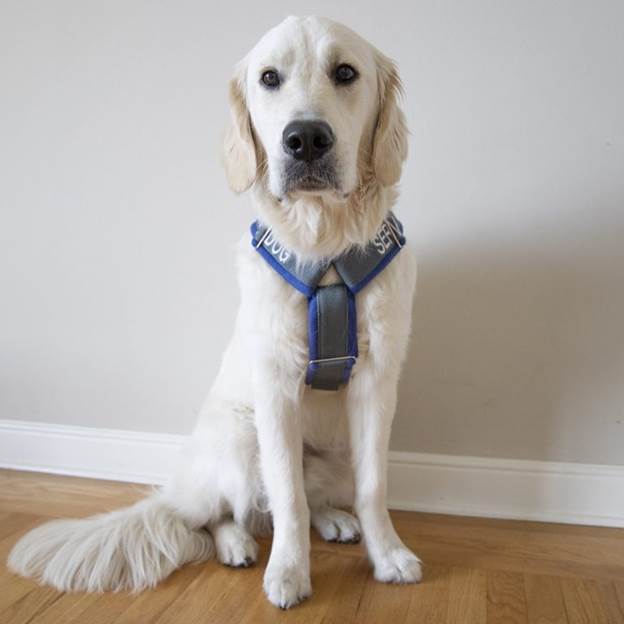 Are you looking for a DIY custom dog harness that is not only cheap but also comfortable and reliable? Or maybe you are so busy that you don't have time to visit shops whenever something happens to your pet. Well, stop searching – this project is precisely what you need! It's easy to make your custom-fitted dog harness so you can easily take your pup on all kinds of adventures. This DIY dog harness features a pattern and easy-to-follow step-by-step tutorial, making it easy for anyone to make their personalized harness.
DIY Flashing LED Dog Harness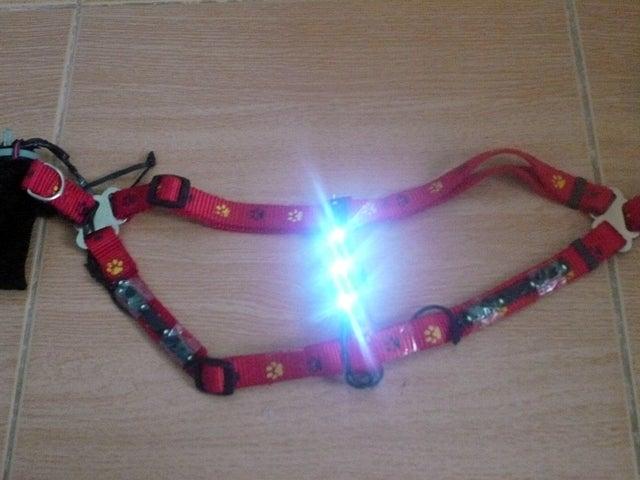 Why not try this project if you walk your dog at night and need to put on a harness? It's super easy, safe, and will save you money. The lights on this harness won't harm your dog, so you can feel good about controlling all of their activity with this product. Your dog will feel like they are in the spotlight, and you will be able to see them better when on your walk.
DIY Denim Dog Harness
This DIY denim dog harness is great for dogs of all sizes because it's adjustable and fits different shapes. You won't need to pick up your baby's collar and leash again cause it's so easy to slip over the chest. This DIY denim dog harness is also lightweight and very comfortable, plus it is easily cleaned with soap and water if exhausted during a long walk around town. Use these instructions in the above video tutorial to make one for your furry friend.
DIY Leather Dog Harness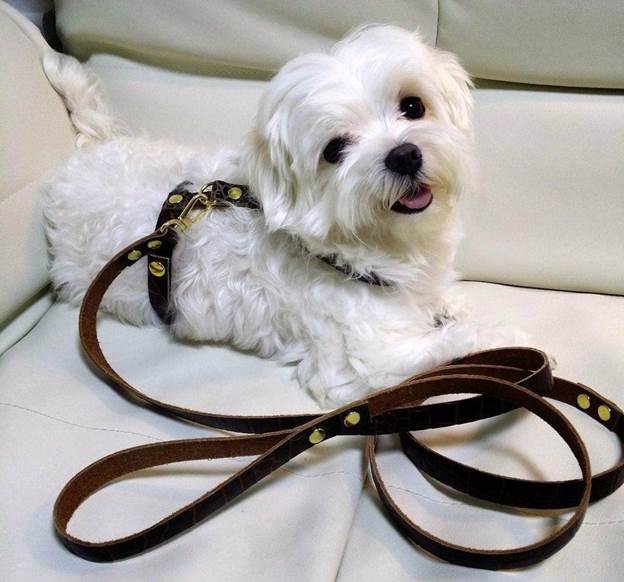 Looking for a fast and effortless DIY project? Then this leather dog harness is the perfect addition to your pet's wardrobe. You will have a great time making the pattern, cutting, and sewing your leather for this beautiful leather dog harness." Made with the best quality hardware, this harness is strong and durable for everyday use. This harness is appropriate for your favorite canine companion and is easy to put on and take off your dog.
DIY Light-up Dog Harness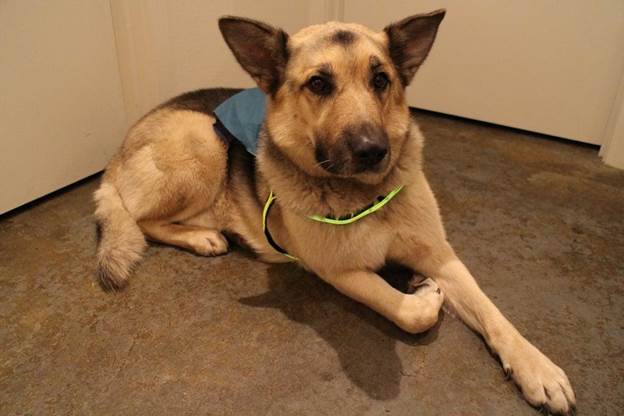 Your furry will be the talk of the town once they see this light-up dog harness. If you're looking for something to keep them safe at night or when you let them play outside, this is the perfect choice for you. This will save your dog from getting lost in a crowd or even out in the dark, for that matter. This is a step-by-step guide below on how to make your light-up dog harness. It's easy and can be made from household items that you probably already have in your home.
DIY Dog Crochet Harness
If you're a craft enthusiast who loves to crochet, then this Crochet Dog Harness is perfect! Made of highly durable Nylon fabric, this harness can be used for hiking or as a casual accessory. This harness is fully adjustable and fits over the top of your dog's chest and back. This fabulous crochet is made by hand and is excellent for small dogs. It can also be decorated with different colors, making it unique without modifying its original design.
Little Dog Harness Tutorial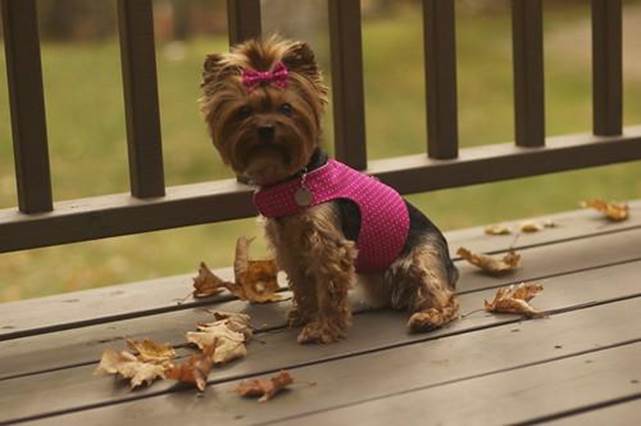 Get ready to transform your small dog into the best-dressed canine in town with this adorable little dog harness. It is a breeze to make and goes together in minutes. The perfect holiday gift idea – you can even size it down to fit a kitten while they are still small! The harness is easy to put on, adjustable, and very comfy for your little dog. Especially for those who like to run around in the park and play with other dogs, a harness might be a good idea because it could prevent neck injuries or pull.
DIY Dog Harness
With this handy DIY dog harness, you can custom-fit a harness for your small dog. Custom-made means no more expensive trips to the pet store for something little dogs grow out of too quickly. The creator also shares several ideas on using different supplies to make several dog outfits of your own. So, Make a harness for your dog and customize it to fit. The tutorial walks you through each step and provides links to the supplies needed to complete the project.